Travel to Central Asia – Which country should you visit?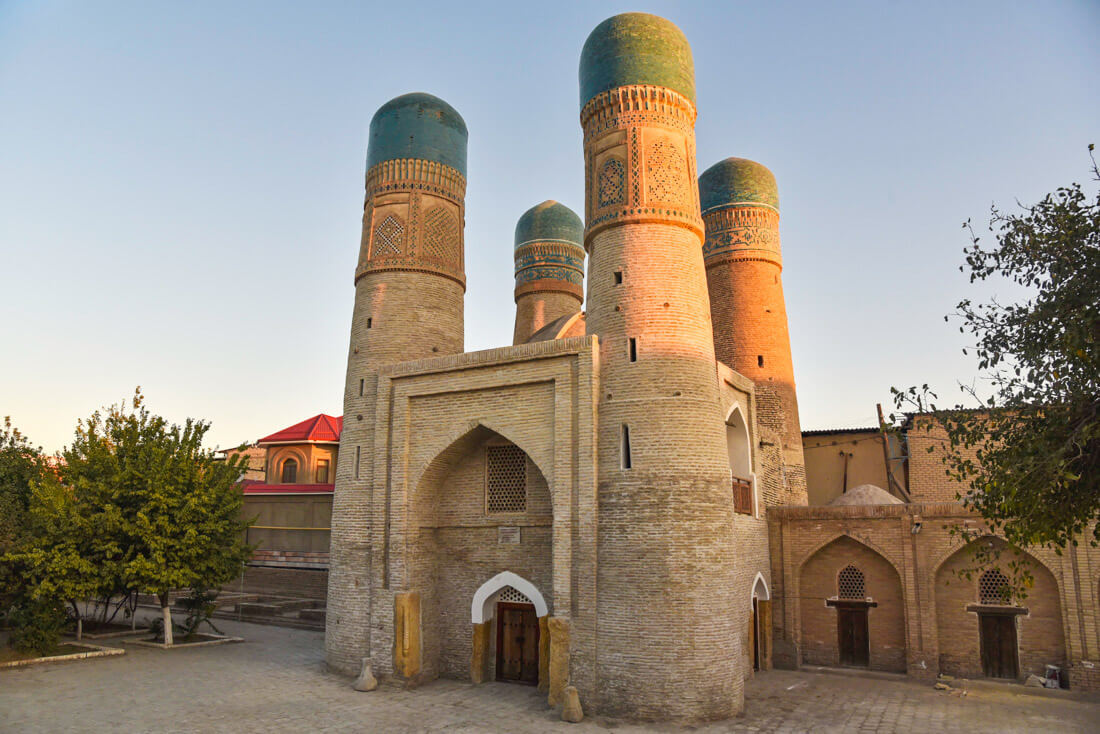 I spent 5 months traveling through Central Asia and it was the trip of my lifetime.
It's the most epic region I have ever been to, and not only because this used to be the heart of the Silk Road and has some truly legendary mountains but also because, despite being a barely visited region, it's a very accessible, tourist-friendly destination which I would even recommend to my mom.
Central Asia, however, is pretty big, a region where you could spend months exploring and, for those who are short of time, choosing the right itinerary that fits their traveling needs can be a tough decision.
Therefore, it doesn't surprise me at all when many readers email me asking:
I only have X weeks to travel in Central Asia, which countries would you recommend to me?
The truth is that the 5 Central Asian Republics are, on the one hand, very similar – probably because they are all former Soviet Republics, times in which Soviet leaders tried to implement homogeneity across their socialist state.
However, they are also very different, each country offering a truly unique experience.
In this blog, I wanted to give you a detailed overview of each one of the Central Asian Republics, as well as general travel tips for Central Asia.
Travel insurance for Central Asia
IATI Insurance is the perfect one for the region: adventure activities + 5% discount
5% discount if purchasing via this link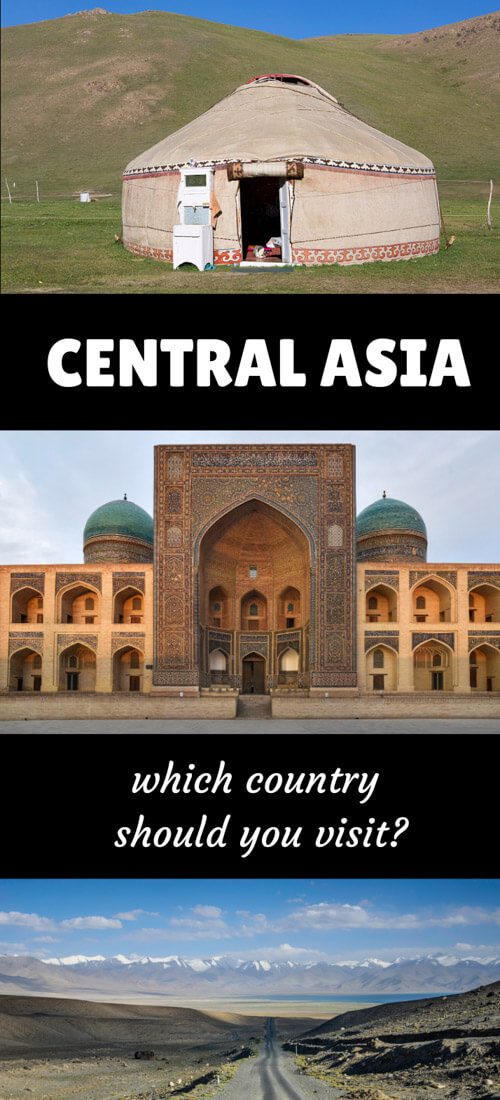 In this Central Asia travel guide you will find:
What is Central Asia?
Note: Geographically, Central Asia is composed not only of Kyrgyzstan, Tajikistan, Kazakhstan, Uzbekistan, and Turkmenistan but also Afghanistan, northern Pakistan, and Xinjiang province in China.
However, when you think about visiting Central Asia, most travelers refer to the 5 former Soviet Republics (also known as the Stans), which is what this travel guide is referring to as well.
If you want to know more about Pakistan, read my Pakistan archives.
⛅ Best time to travel to Central Asia
Most of Central Asia has a continental climate, with utterly hot summers and extremely cold winters but, since each country has something different to offer, each one has a specific best season to come over.
How did I organize my trip across the Stans?
As I told you in the introduction, I spent 5 months traveling in the Stans and, from a timing point of view, this is how I organized my itinerary:
It wasn't a coincidence, but I planned it based on the following criteria:
Visiting Central Asia in summer
Summer is the ideal season for visiting the mountain regions which, in my opinion, should be the highlight of any trip to Central Asia.
However, bear in mind that anywhere outside those areas, the weather will be very hot.
Kyrgyzstan – Plenty of nomads and the best season for trekking.
Tajikistan – Same as Kyrgyzstan. If you only have 3 weeks in August, I actually recommend you combine Kyrgyzstan and Tajikistan.
Kazakhstan – The southeastern part of Kazakhstan is a mountainous region that belongs to the Tien Shan range. In the east, you also find Katon-Karagay, but that's very remote.
Uzbekistan – The highlight of Uzbekistan is visiting cities like Khiva or Bukhara but, in summer, temperatures may reach over 40ºC, so it's not a good time to visit them. I haven't been in Uzbekistan during the summer months but during my journey, I met many travelers who were complaining about this.
Turkmenistan – It's a desert country and, as such, the weather can be extremely hot in summer.
Some parts of Kazakhstan – Kazakhstan is vast and the mountain regions are just a tiny part of it, most of the country comprises endless steppe that becomes overwhelmingly hot in summer.
Moreover, bear in mind that summer is high season, which means the most popular places will be busy.
Read: tips & packing list for trekking in Central Asia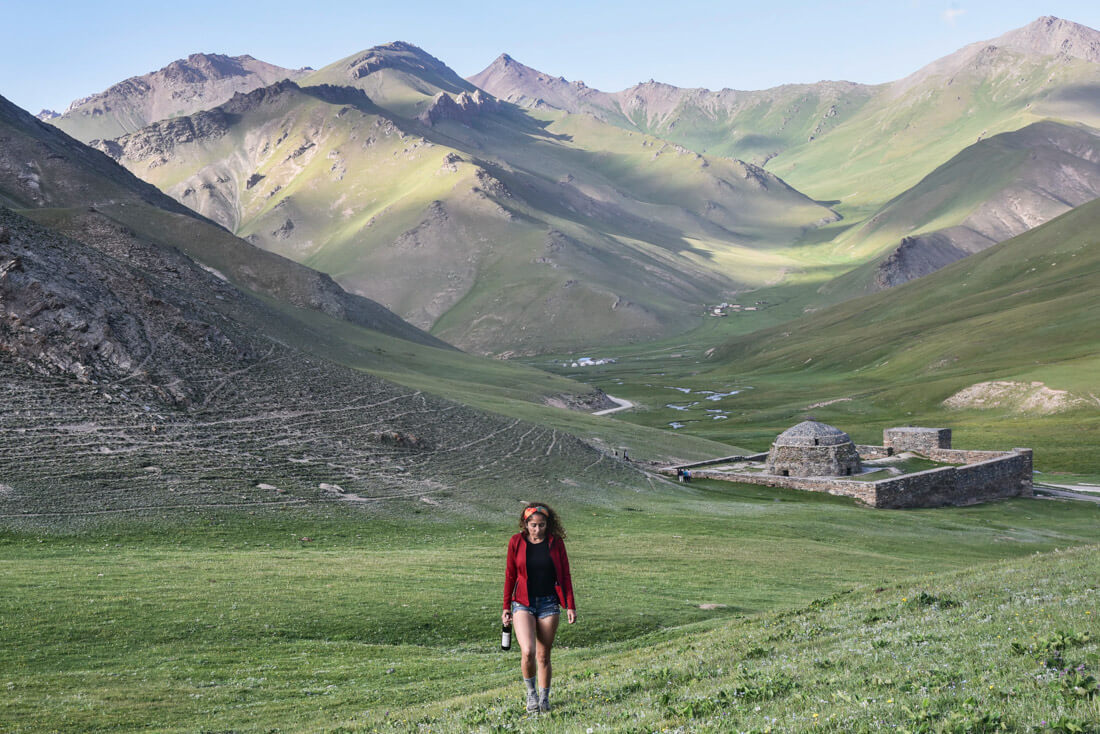 Visiting Central Asia in spring and autumn
In my opinion, these are the best seasons to visit the Central Asian Republics: most crowds are gone, the weather is pleasant and, if you come in late spring or early autumn, the mountains are still very accessible.
Best time for
Uzbekistan – The weather is pleasant and the Silk Road cities are less busy.
Turkmenistan – Turkmenistan is free of crowds all year long but, like in Uzbekistan, spring and autumn have the most pleasant weather.
Kazakhstan – Except for the mountain regions, these seasons are the best to enjoy the rest of Kazakhstan, especially the southern part, which includes the Aral Sea, Shimkyent, Turkestan, etc.
Kyrgyzstan & Tajikistan – Unless you want to go trekking in very high altitudes (we got snow in the month of June), this should be the best time, as the mountains are very accessible, most backpackers are gone and nomads will still be there. By the way, the Fann Mountains in Tajikistan are best explored during this season.
If you come too early in spring or too late in autumn, you might not be able to go trekking or even camping in Kyrgyzstan, Tajikistan and Kazakhstan.
For example, I visited the mountainous region of Kazakhstan in November and had to skip any sort of trekking because it was already too cold.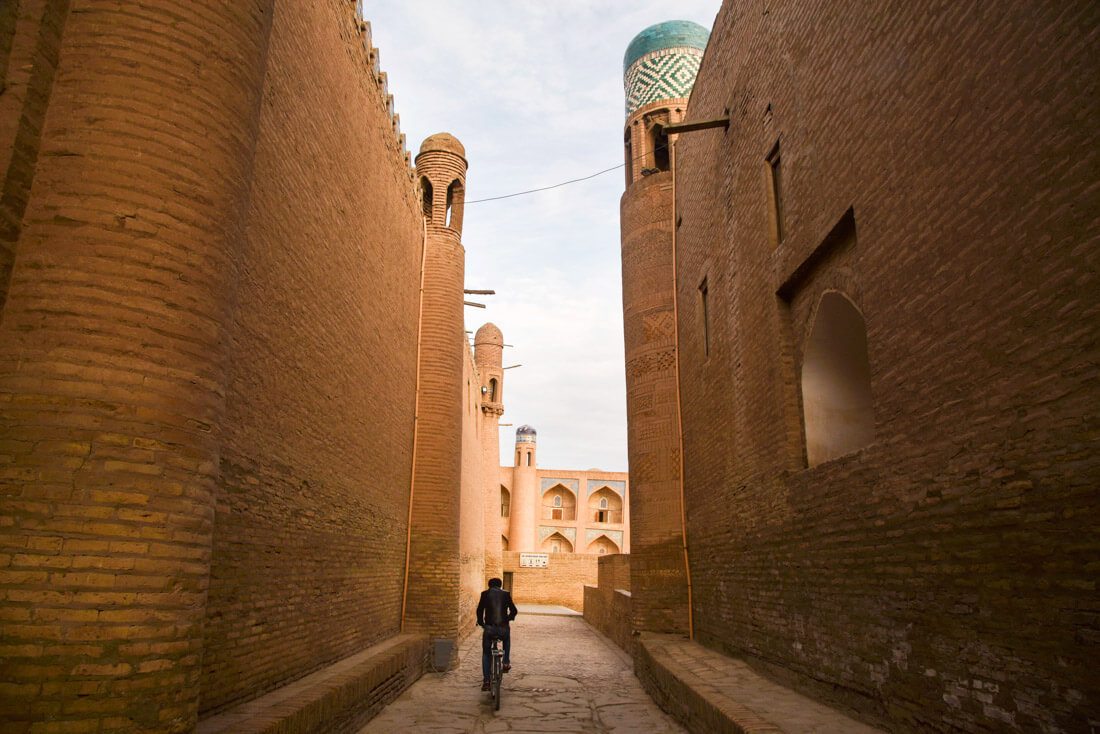 Visiting Central Asia in winter
Most of Central Asia is covered by snow but you can still enjoy it somehow.
Uzbekistan – If you don't mind sightseeing with freezing temperatures and gray skies, it shouldn't be a bad time to visit Uzbekistan.
Kazakhstan – Same as Uzbekistan, but you really need to wear proper clothes.
Turkmenistan – If you don't mind the cold, it shouldn't be that bad!
Kyrgyzstan – In Kyrgyzstan, there is a ski resort, plus you can do some winter nomad sports in the area around Issy-Kul.
From meeting nomads to trekking and wandering around the mountains, winter is not a good time for any adventurous activity which, in my opinion, is the main highlight in Kyrgyzstan, Tajikistan and also Kazakhstan.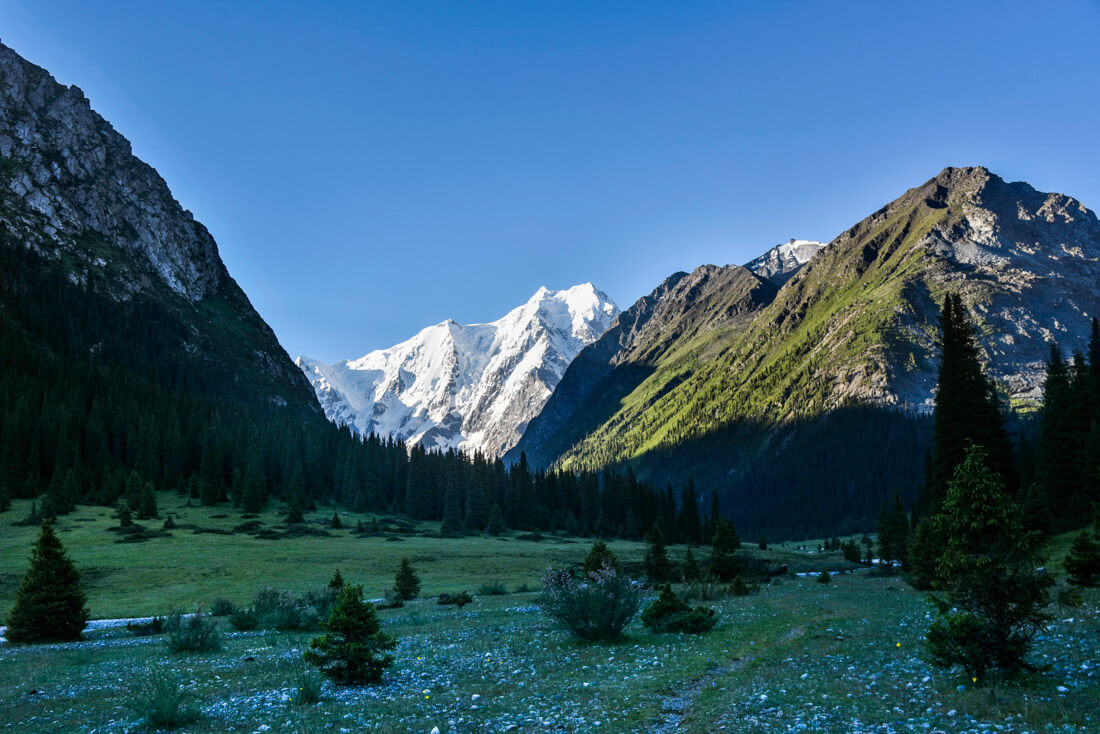 🛫 Best way to travel to Central Asia
How to travel to the Stans by air
With the region's increase in popularity, today, traveling to the Stans is becoming easier than ever, and you can find direct flights from many cities in Europe, the Middle East, and Asia.
From Europe, the cheapest cities to travel to Central Asia is by flying to Bishkek (Kyrgyzstan) and Almaty (Kazakhstan), cities where you can find daily flights with Pegasus.
Dushanbe (Tajikistan) is the second easiest city to travel to. You can find budget flights too, but they don't have as many connections.
Tashkent, in Uzbekistan, has plenty of fights as well but flights to Uzbekistan are much more expensive due to airport taxes.
The capital of Turkmenistan, Ashgabat, is a pretty isolated city with expensive flights.
Do you know another of my favorite regions? The Horn of Africa, which includes countries like Ethiopia, Somalia or Eritrea
CHECK ALL MY GUIDES HERE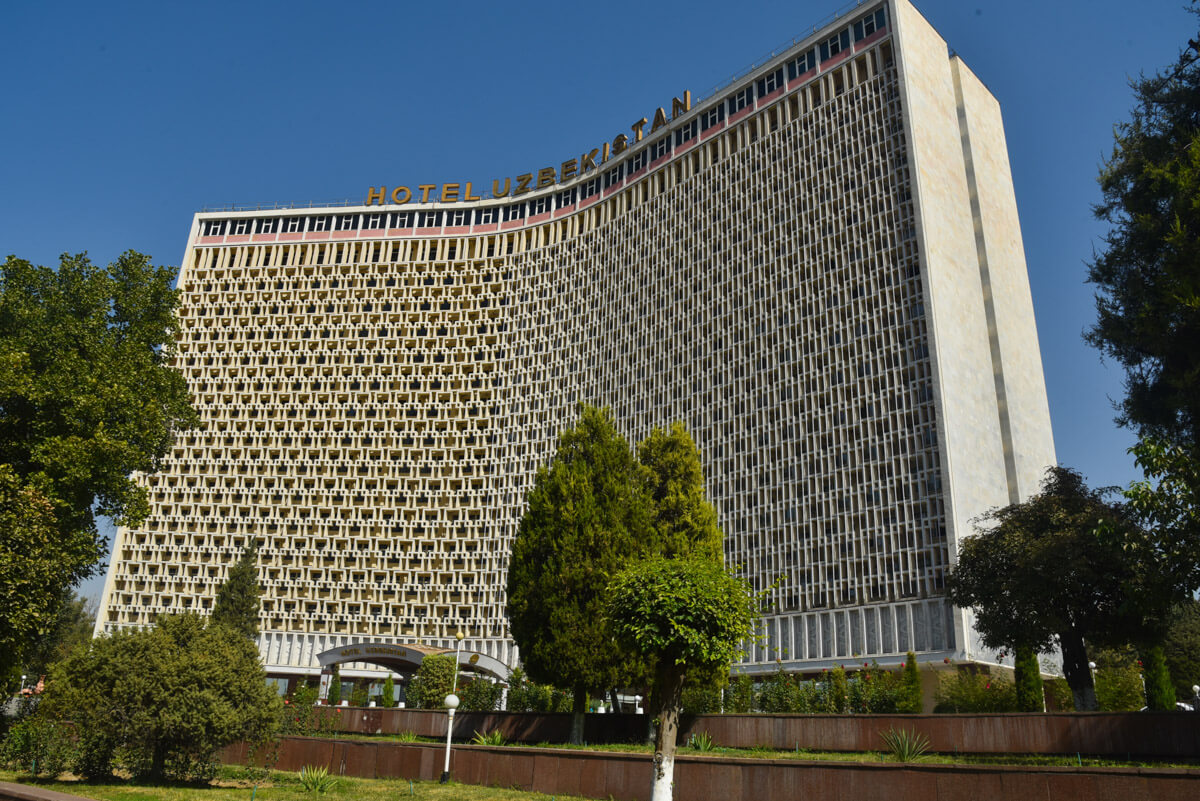 How to travel to the Stans by land
You can travel to the Central Asian Republics from:
Entering Central Asia from Russia
From Russia, you can enter Kazakhstan from many different entry points, both by train, bus, or even in your own vehicle.
Entering Central Asia from China
From Xinjiang province, you can enter Tajikistan, Kazakhstan, and Kyrgyzstan. I entered Kyrgyzstan via Irkeshtam Pass and here you can read my full report.
Entering Central Asia from Afghanistan
Afghanistan shares borders with Uzbekistan (very straightforward and easy border to use), Turkmenistan (which apparently is closed), and Tajikistan (the one that leads to the Wakhan is very safe, the other one not so much).
The security situation is changing constantly. Check my guide on how to travel safely in Afghanistan
Entering Central Asia from Iran
Iran shares a border with Turkmenistan and, assuming you have a valid visa, you can cross that border, no problem. Read my Iran travel guide.
Entering Central Asia from Azerbaijan
There is no border with this country but you can take a ferry across the Caspian Sea from Baku to the Kazakh city of Aktau. Moreover, as long as you have a valid visa, you can also take it from Baku to Turkmenbashi, in Turkmenistan. Here you can learn more about the Caspian Sea ferry.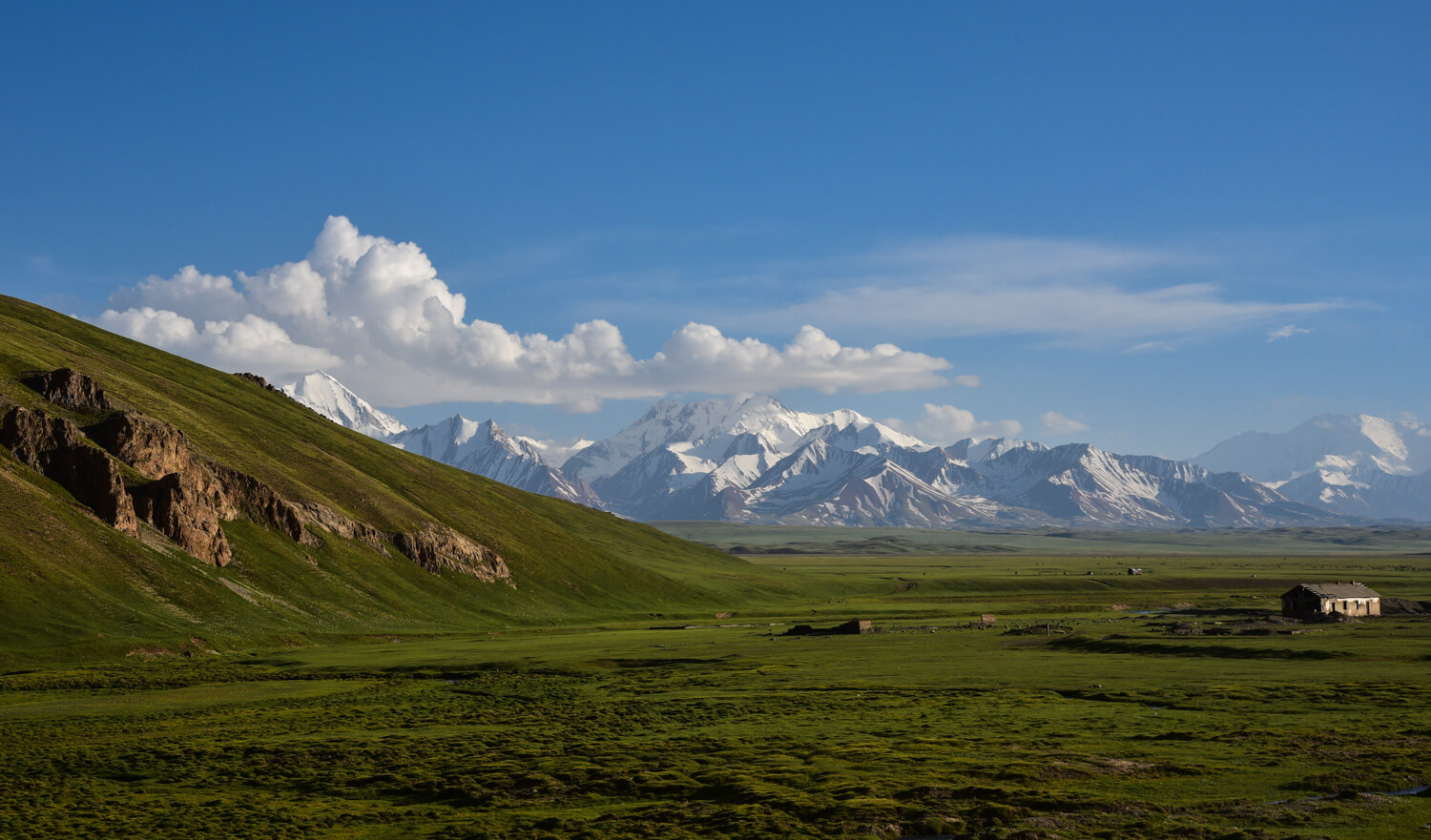 🛺 How to travel around Central Asia
Travel insurance for Central Asia
IATI Insurance is the perfect one for the region: adventure activities + COVID + 5% discount
5% discount if purchasing via this link
Traveling between the Stans
Crossing borders
Except for a few specific borders which can only be used by nationals, today you can travel from and to any of the Stans, assuming you have a valid visa.
Transportation between the Stans
It's pretty easy and you can cross all borders by either train, marshrutka, or local shared taxi. The only challenging border crossings (from a transportation point of view) would be between Kyrgyzstan and Tajikistan, for the simple reason that it is a mountainous region with very limited public transportation.
For more information, I strongly recommend you check Caravanistan border crossing reports.
Transportation in Central Asia
The coolest thing about the Stans is that traveling around on a budget, by public transportation is very easy, as you can get to pretty much anywhere around the region by:
Travel by Marshrutka in Central Asia
Marshrutka means mini-bus in Russian and it is the main way of transportation across all former Soviet Union, from Belarus to Tajikistan. They go pretty much anywhere and leave once they are full.
Sometimes, the locals travel in shared taxis because they are faster than marshrutkas, or to reach faraway places where marshrutkas don't go.
Travel by train in Central Asia
The train is a beautiful way to travel around Kazakhstan and Uzbekistan, but in Kyrgyzstan and Tajikistan is not very convenient.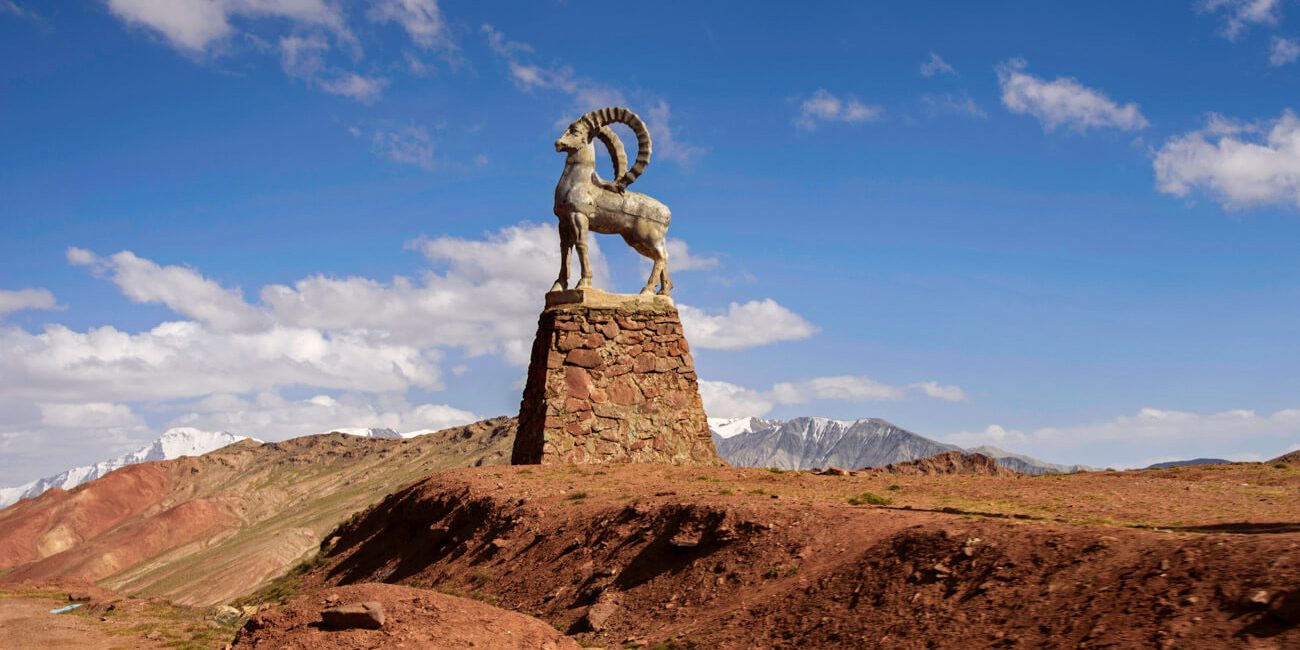 ⚠️ Is it safe to travel to Central Asia?
Fact: The Central Asian Republics are one of the safest places I have ever been to, no kidding.
I know that this is a difficult thing to prove with just words but the fact is that during my 5-month trip, I never had a single issue and, other than a few drunk men bothering me, everybody was pretty cool.
Moreover, the Stans is a region where you see a lot of solo female travelers, most of them claiming had a great experience with very few incidents.
Nicole has written a guide about it.
The dangers in Central Asia, however, are more related to the adventurous stuff.
In fact, I had a pretty bad horse accident in Tash Rabat, in which I hurt my back pretty badly and had to stay in bed for 2 weeks. It's the only serious incident I have ever had when traveling.
Therefore, you must travel in Central Asia with proper travel insurance. More on that below.
🚑 Travel insurance for Central Asia
For traveling around Central Asia, you should get travel insurance with at least the following features and benefits:
Covers adventure activities, including trekking in high altitudes
Covers multi-country trips for up to 3 months, good for overlanding across the Stans
And, for that, I recommend IATI Insurance. It has budget plans too and readers of this blog get a 5% discount
The best country to travel in Central Asia – Which one should you visit?
Here's a quick, but complete, overview of all the Stans.
Central Asia travel tip
Many of you have emailed me saying that you will only have 3 weeks for traveling in Central Asia, yet you plan to visit at least 3 countries in such a short period of time. While the idea of visiting many countries might sound appealing, the only thing you will achieve with this is seeing nothing. Central Asia is a region made not to rush: spending a few days with nomads or enjoying the mountains are activities one should take easy, besides that moving from one place to another takes a lot of time. If you only have 3 weeks, I recommend you visit a maximum of 2 countries, preferably 1.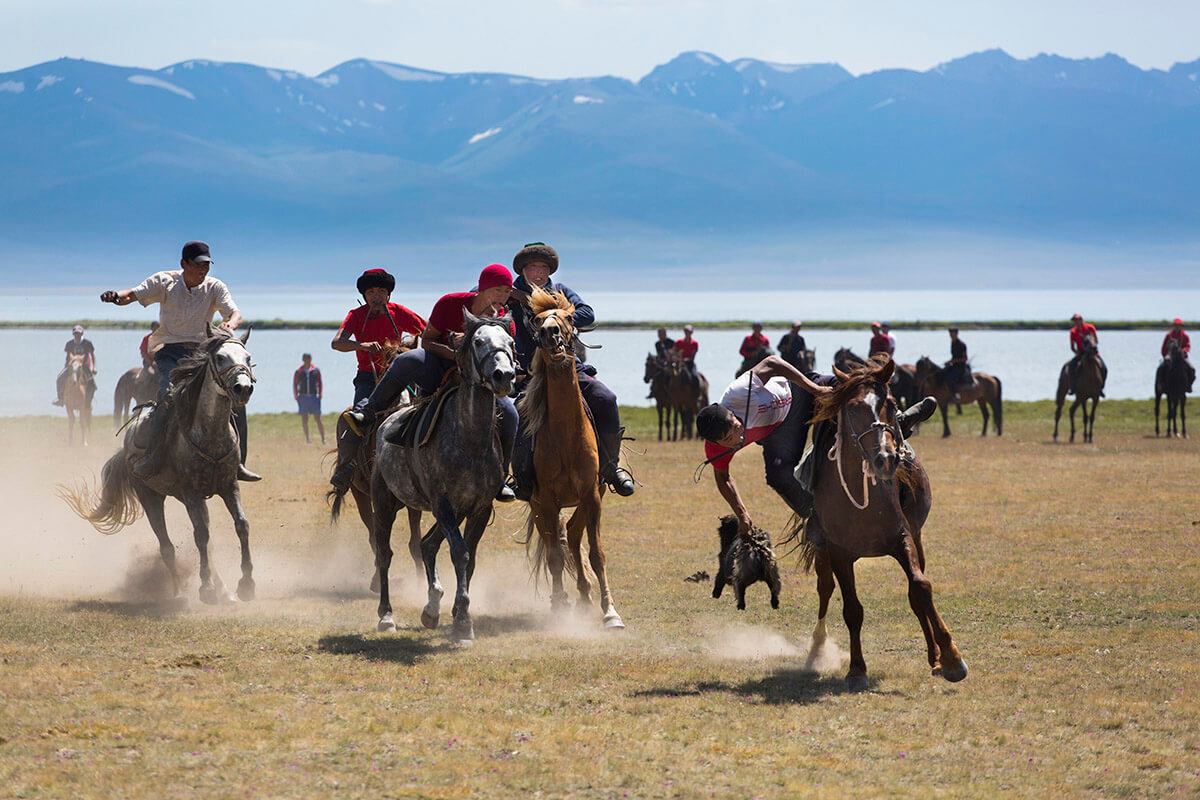 Visa for Kyrgyzstan – Most nationalities can get a 2-month free visa on arrival.
In my experience, this was the best country to visit in Central Asia
Lush green meadows, 7,000m-high snow-capped peaks, remote nomadic camps, and the land of horses.
Kyrgyzstan is the ultimate destination for mountain lovers and adventurous travelers, a country composed of some of the most epic mountains I have ever seen, some of them being highly accessible, while others being only suitable for real experts.
Moreover, Kyrgyzstan is a surprisingly easy and cheap country to travel to, with great tourist infrastructure.
In my experience, this was my favorite country to visit in Central Asia.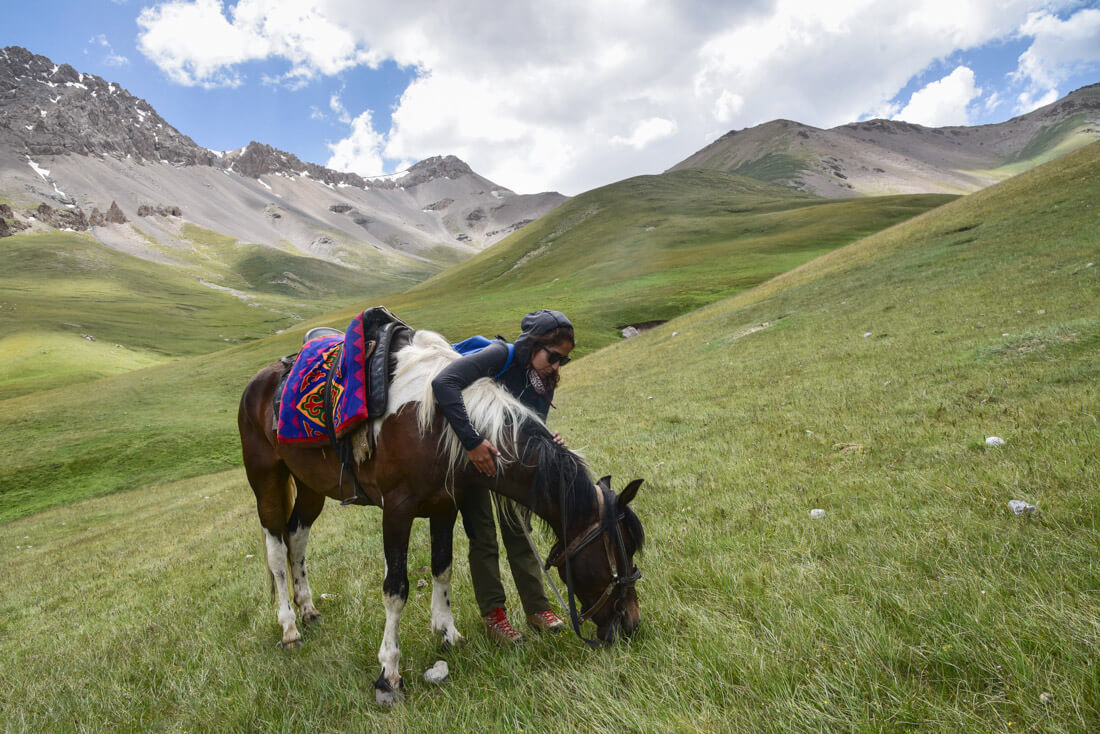 Top 5 experiences in Kyrgyzstan
Trekking in the Tien Shan range – The main reason you come to Kyrgyzstan. Just real epicness.
Staying with real nomads in a yurt camp – Kyrgyzstan is home to the most accessible nomadic culture ever. They are everywhere and, for very little money, you can stay in their yurts.
Trekking on the back of a horse – This is the land of horses and going over a mountain pass on a horse is a must.
Hanging out in Bishkek – The capital of Kyrgyzstan is surprisingly Westernized and a great city to take a couple-of-days-break.
Going to the Alay Valley and Lenin Peak base camp – My most favorite natural site in the country, bordering Tajikistan, this is the most impressive mountain region.
Kyrgyzstan is good for:
Trekking (all types of trekking)
Getting immersed in the nomadic culture
Homestays
All Central Asia is cheap, but Kyrgyzstan is definitely the cheapest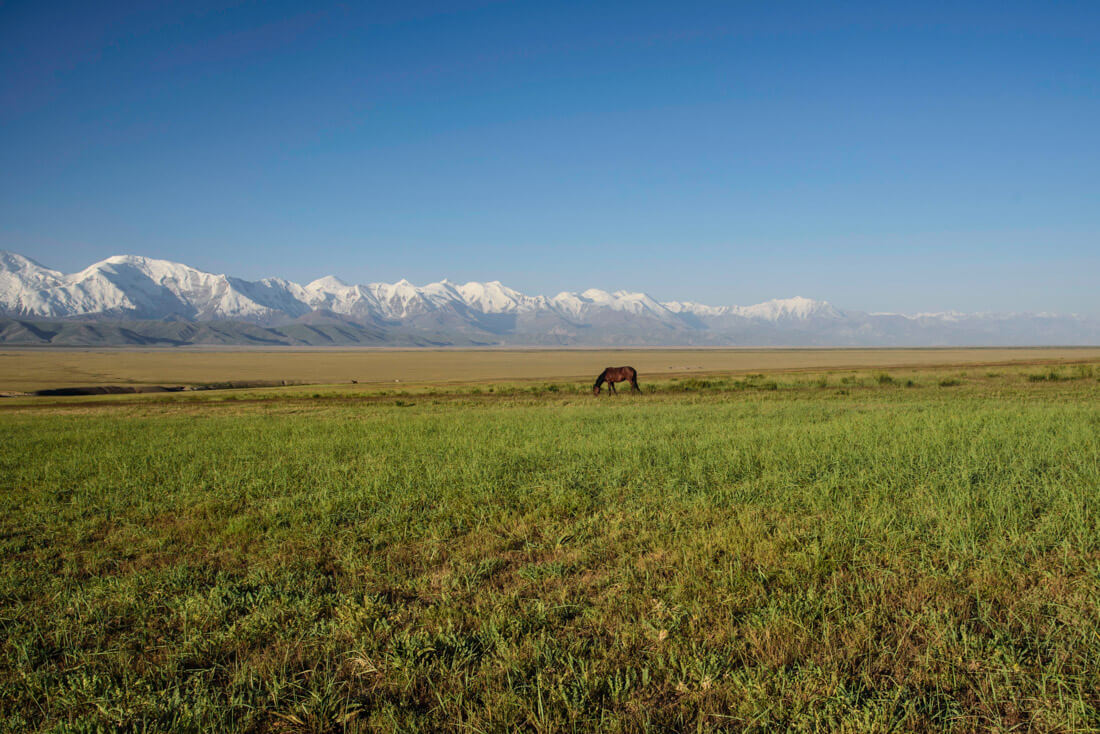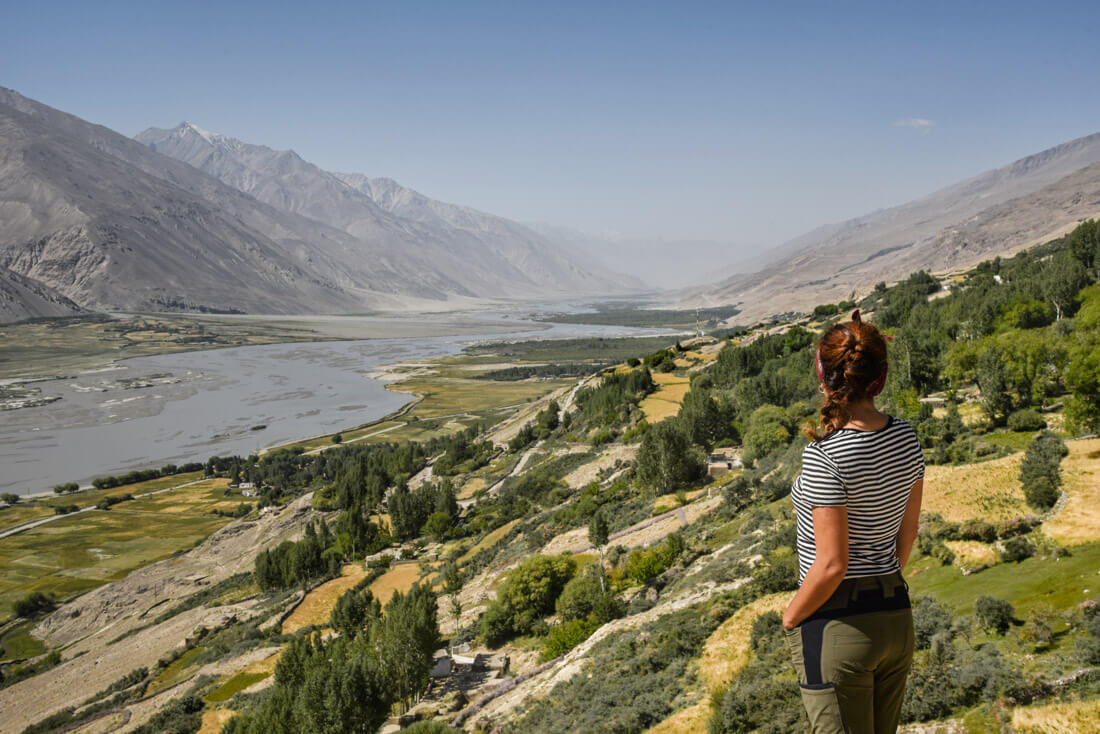 Visa for Tajikistan – Most nationalities can get a free visa on arrival but you'll need a special permit to visit the GBAO region. Read this visa section for more information.
Far less visited than its neighbor Kyrgyzstan but equally epic, perhaps even more, Tajikistan is another mountain destination, the heart of the Pamir range and home to the Pamir Highway, one of the most celebrated and exciting roads in the world to drive along.
The mountains of Tajikistan are less green and cute than Kyrgyzstan, but that's because they are wilder, more remote, which means that the tourist infrastructure is also poorer, so, if you are seeking a real off the beaten track experience and can't decide between Tajikistan and Kyrgyzstan, I definitely recommend Tajikistan.
Prices are quite similar, just slightly more expensive but, since some areas are very remote and not suitable for independent backpackers, the total cost can be considerably higher, especially if you travel the Pamir Highway.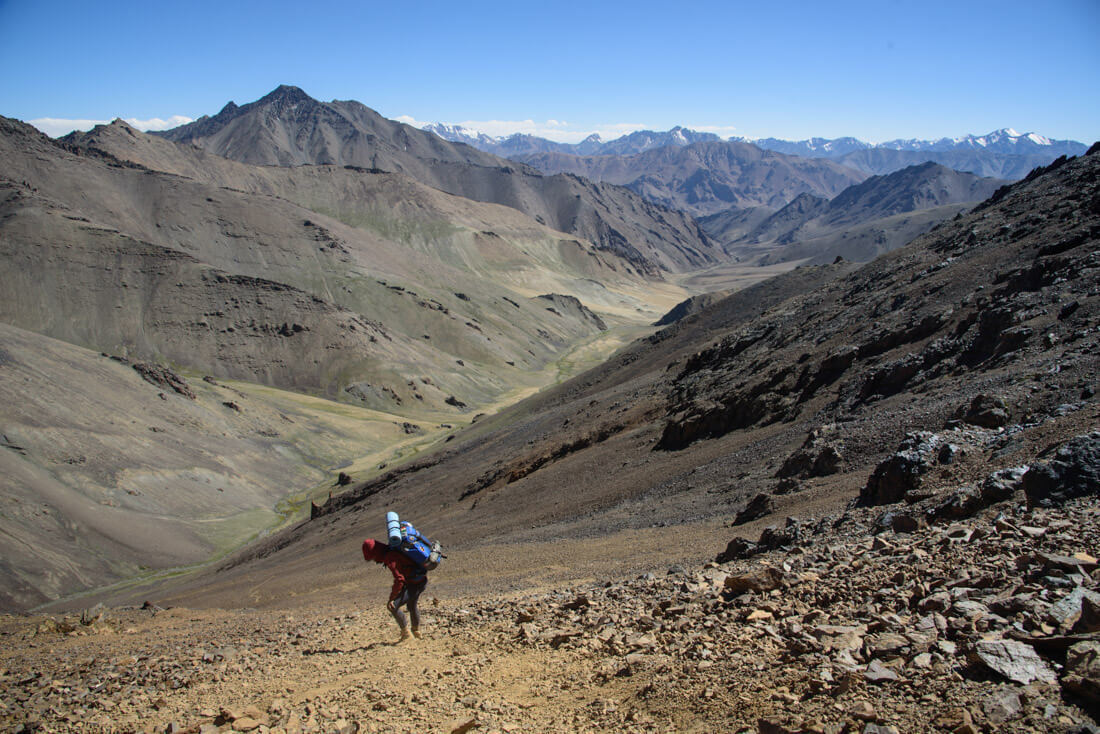 5 Top experiences in Tajikistan
Driving the Pamir Highway – One of the most stunning roads in the world, if not the most.
Trekking in the Pamirs – Some of the wildest and most stunning treks ever but keep in mind that those mountains are tough.
Wandering along the Afghan border in the Wakhan Valley – An ancient Silk Road route that goes along the Afghan border and filled with epic fortresses and landscapes.
Discovering remote mountain villages in the Fann Mountains – The more accessible Fann Mountains are also home to unspotted rural villages and settlements.
Explore the millennial city of Khujand – One of the oldest cities in Central Asia is Khujand, a traditional city in its purest Tajik form.
Tajikistan is good for:
Trekking (all types of trekking)
Epic road trips
Homestays
Super remote, offbeat landscapes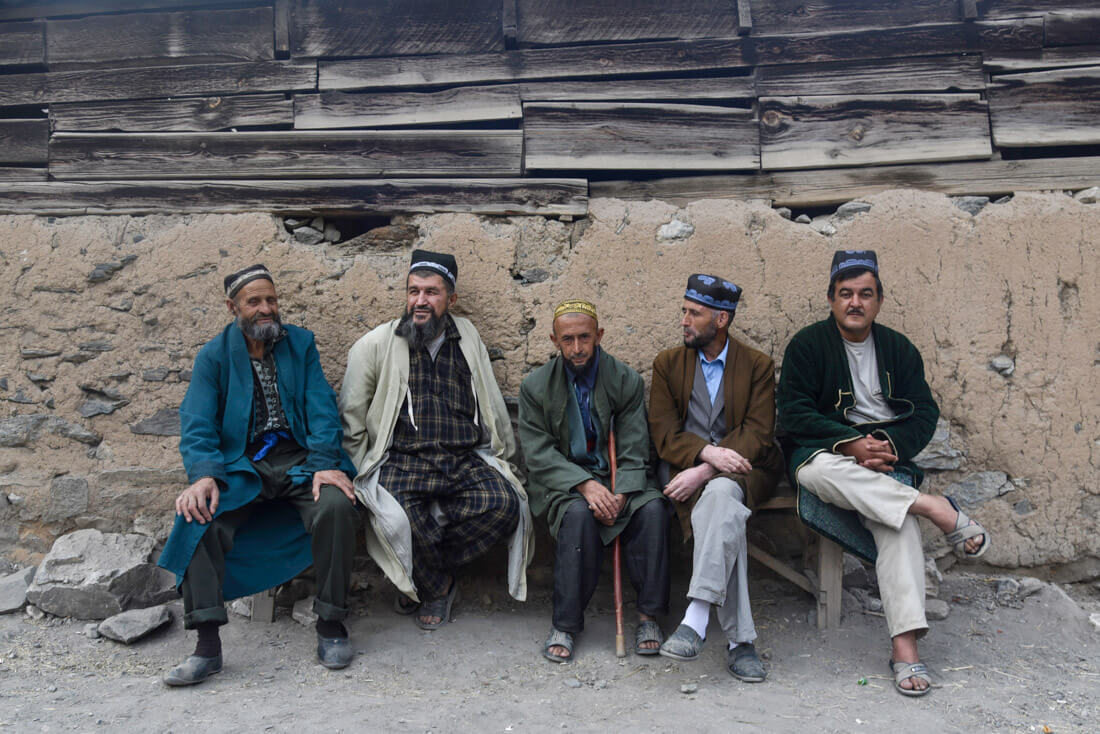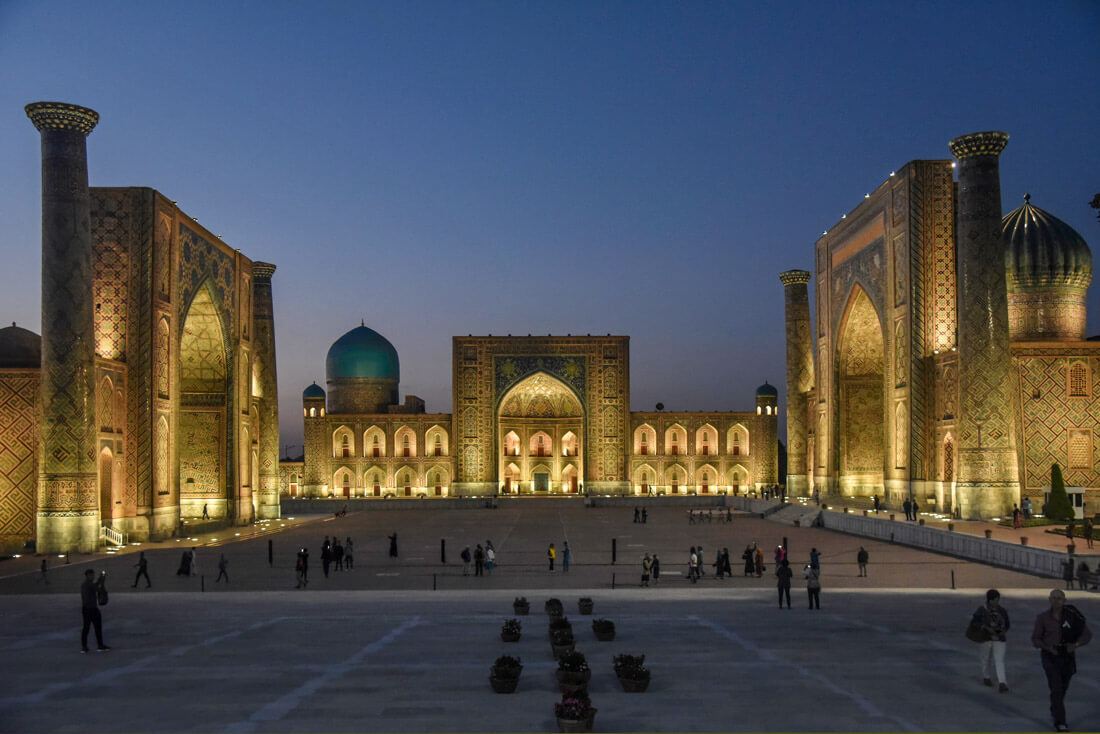 Visa for Uzbekistan – Some nationalities get a visa on arrival, but others need to apply for an e-visa- Read this visa guide for more information.
Once one of the most hermetic countries in Asia, with very strict visa policies for foreigners, Uzbekistan is today, the most tourist-friendly country to visit in Central Asia, and the only one where you already see some mass tourism evidence, even though – and to be fair – the vast majority of it is concentrated in just 3 cities, the rest of the country remaining quite unexplored.
Uzbekistan has opened its borders to show the rest of the world the majesty of what used to be the heart of the ancient Silk Road, a country filled with absolutely jaw-dropping mosques, shrines and old cities.
However, if you thought the Silk Road cities of Samarkand, Bukhara, and Khiva are the only reason to travel to Uzbekistan you would be very wrong, because here you also find some off the beaten track gems, ranging from the dried-out Aral Sea to the less-visited Fergana Valley.
I loved Uzbekistan but, to be honest with you, it's my least favorite country to travel in Central Asia but this is just my very subjective opinion, as when I travel, I prefer mountains and rural life over visiting cities.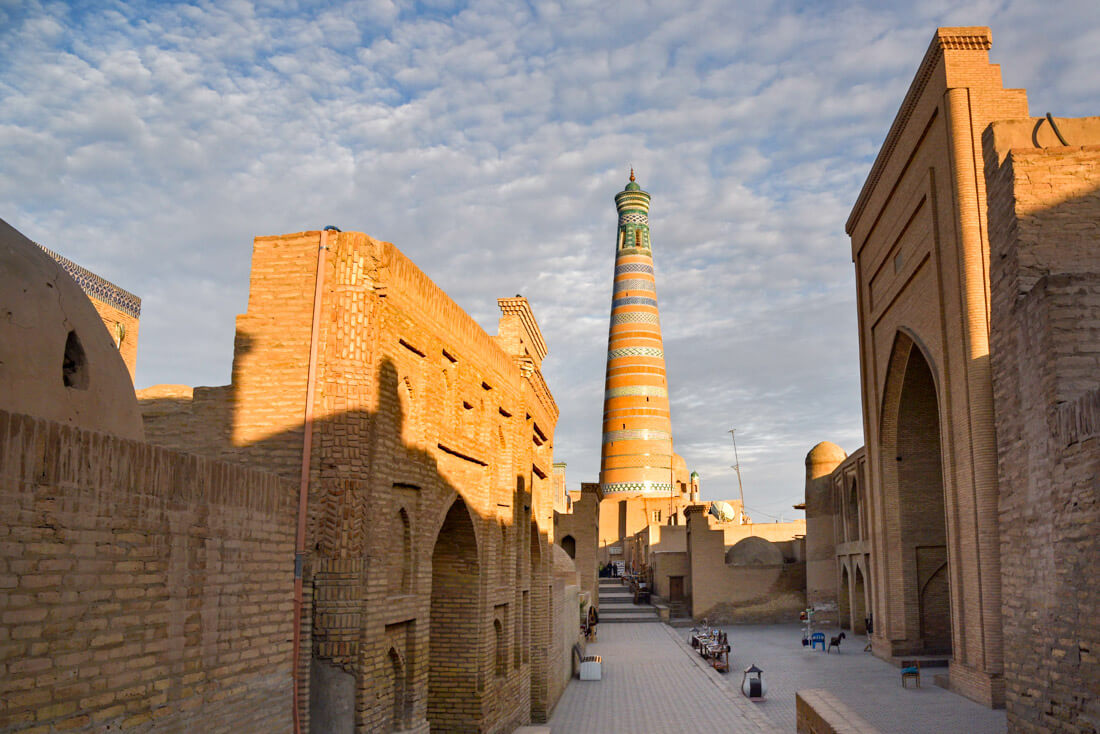 Top 5 experiences in Uzbekistan
Checking out the mind-blowing mosques and madrassas – They are absolutely stunning, and the reason number one to come to Uzbekistan.
Traveling back to the Silk Road times – Bukhara, Samarkand and Khiva were some of the 3 most important cities on the Silk Road.
Visit the Aral Sea – The planet's worst environmental disaster and you can visit a city with a harbor and no sea named Moynaq.
Visiting the Fergana Valley – A real off the beaten track region and the heart of Islam in Central Asia.
Walking among Soviet buildings in Tashkent – The capital of Uzbekistan is an old Soviet-planned city and a fun place to wander around for a few days.
Uzbekistan is good for:
Silk Road monuments & architecture
The best bazaars
A bit of off the beaten track stuff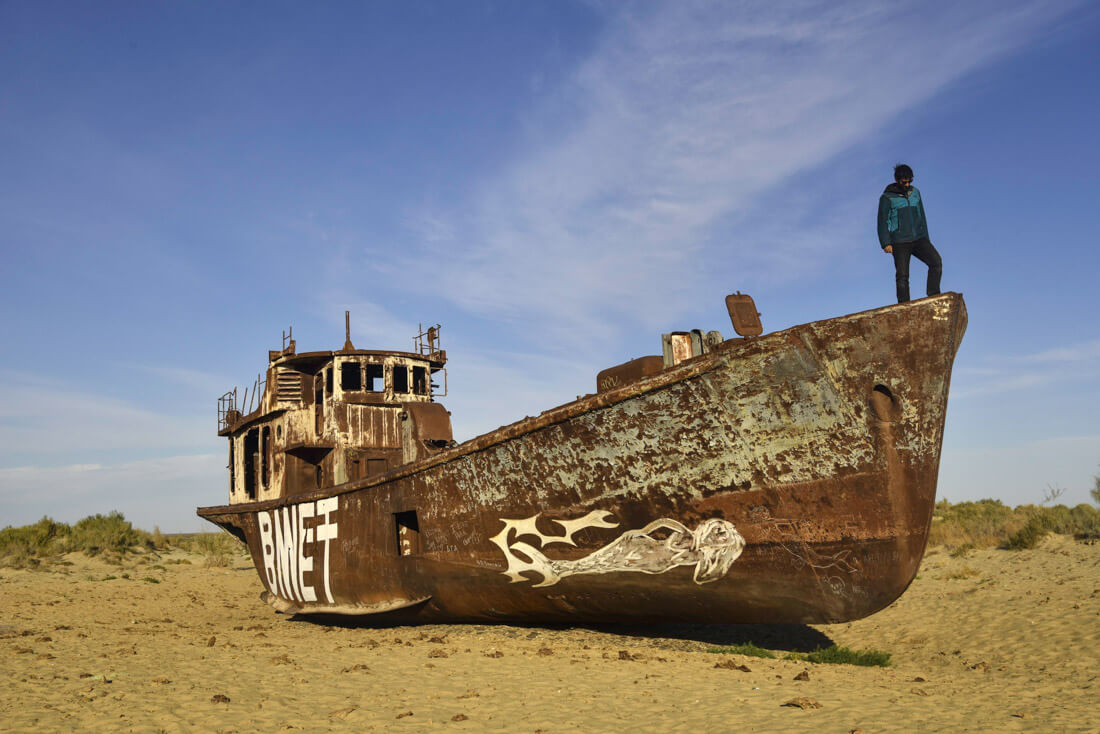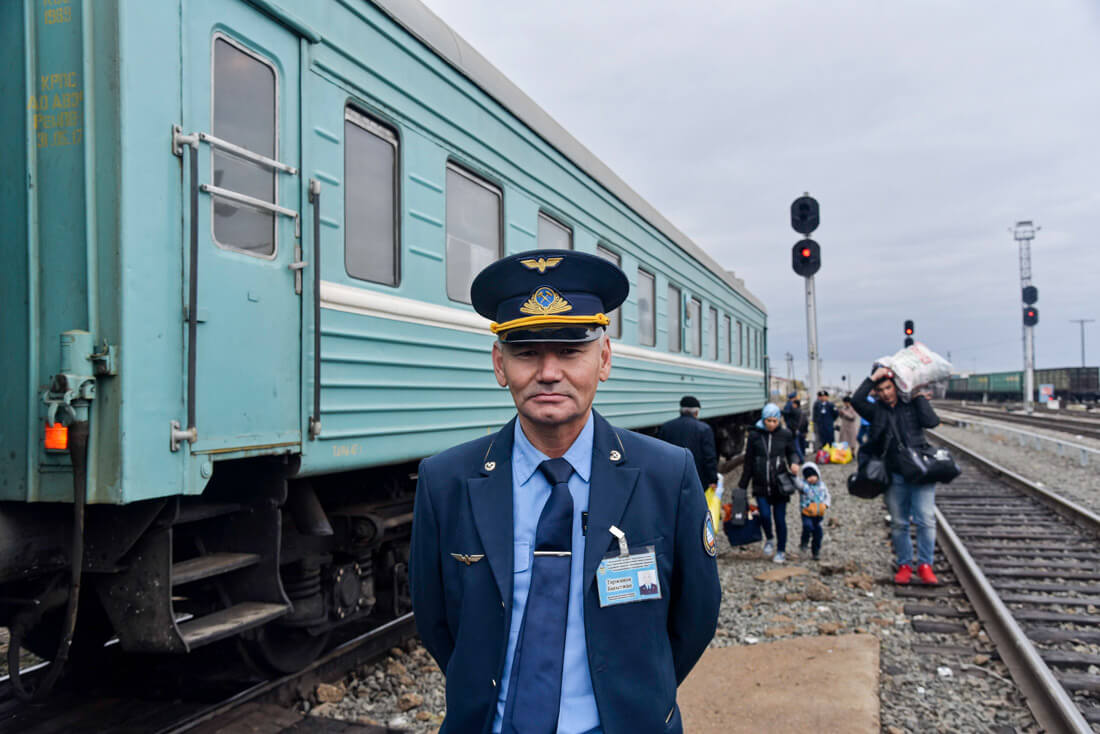 Visa for Kazakhstan – Most nationalities can get a visa on arrival valid for 30 days.
If you like visiting weird things and, at the same time, visiting the most Westernized city in Asia or checking out some drop-dead mountains, you are going to love Kazakhstan.
On the one hand, Kazakhstan is a huge country, the 9th largest country in the world and, in order to feel this vastness, I strongly recommend you cross the whole country on a Soviet train, from west to east.
On the other hand, this is home to some of the most off the beaten track attractions in Central Asia, ranging from the forbidden city of Baikonur to a former testing place for atomic bombs, the main city in the dried-out Aral Sea and Nur-Sultan (former Astana), the capital and a city that has quite a few peculiar and extravagant buildings to check out.
Moreover, the old capital Almaty is the most European-like city in all Asia and the mountains in the southeastern part of the country are just gorgeous, even though I couldn't really enjoy them because I was there in November, but I did enjoy a lot traveling by train, the traditional Kazakh life in Shymkient, the Aral Sea and Baikonur.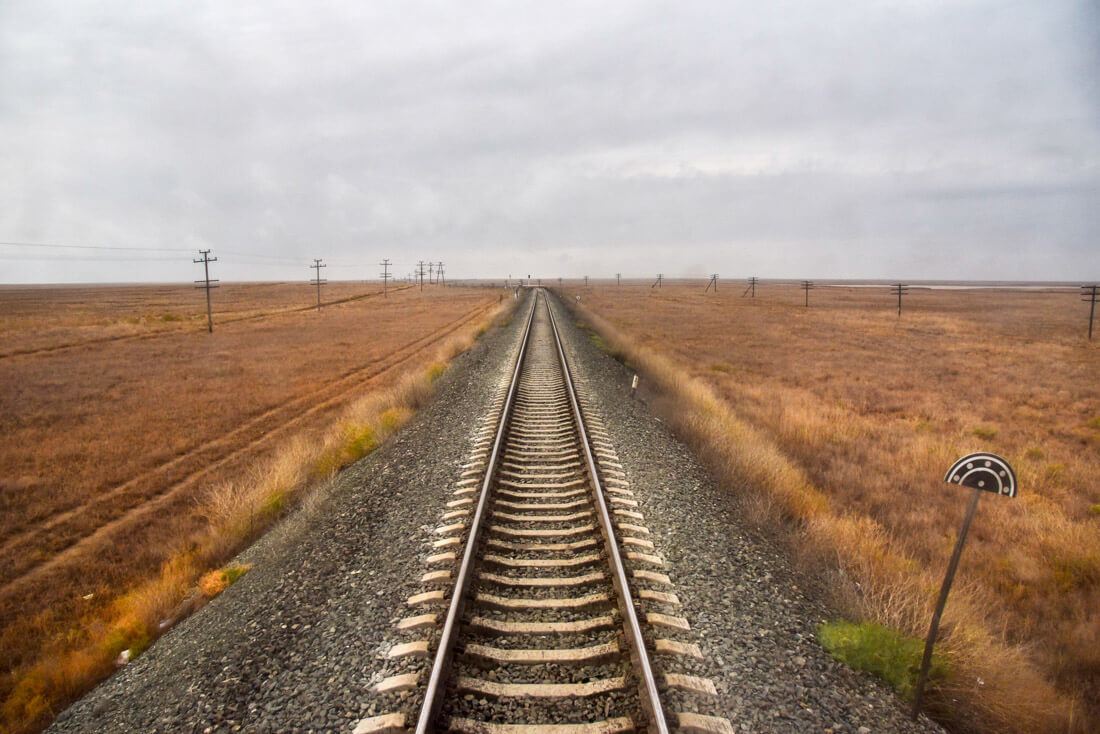 Top experiences in Kazakhstan
Travel in a Soviet train through the steppe – Epic multi-day journeys through endless Kazakh steppe.
Discover the gorgeous mountains of southeastern Kazakhstan – Unbelievable scenery filled with alpine lakes and canyons.
Hang out in Almaty – The most European city in Asia, a city where I would not mind living for a while.
Visit the Aral Sea – The worst environmental disaster caused by humans and in Kazakhstan, you find the largest city, today mainly composed of a harbor without a sea.
Kazakhstan is good for:
Trekking (all types)
Train travel
Best city (Almaty)
Weird, offbeat stuff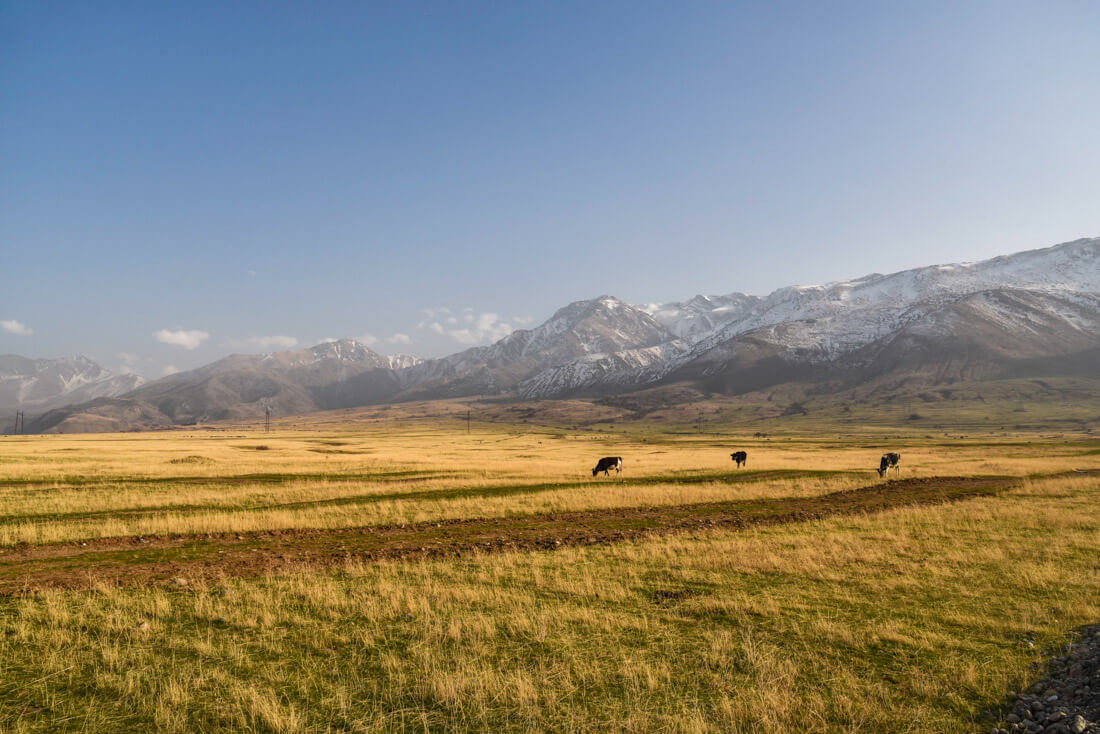 Turkmenistan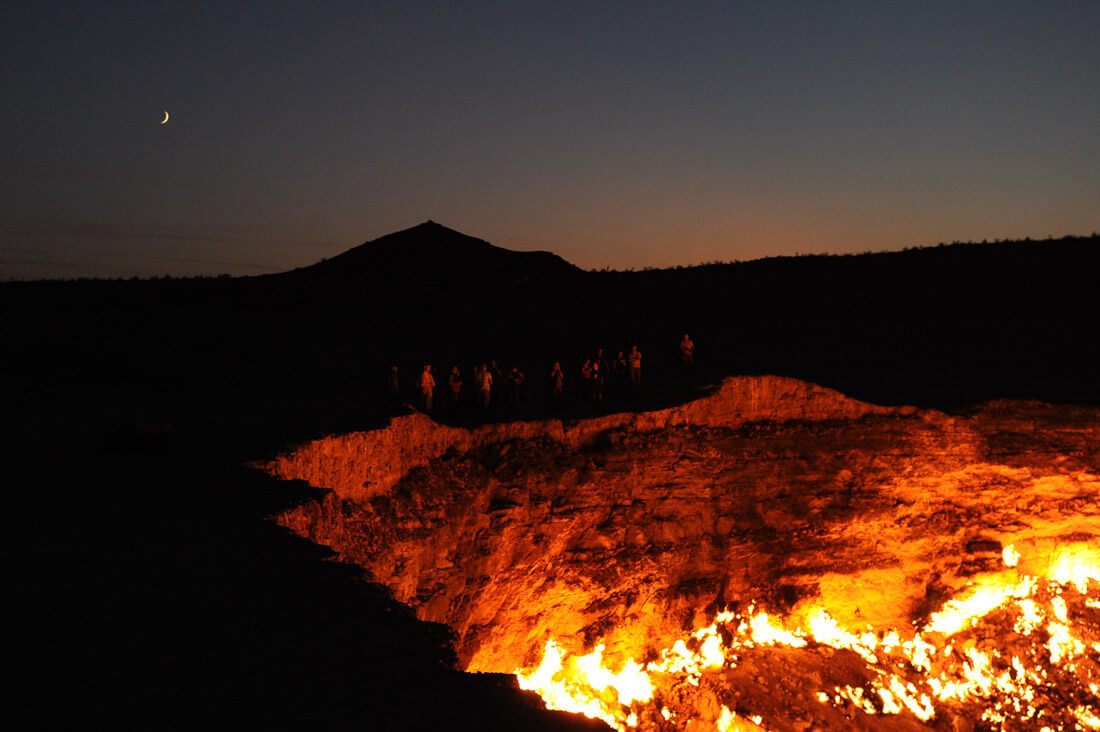 Visa – There are two types of visa: 1) Transit visa, which is a 5-day visa that you can only apply for if you enter overland and exit overland through two different countries. For example, Uzbekistan -> Turkmenistan -> Iran – 2) Tourist visa: You can get a longer, normal visa if you book a full tour with a valid tour operator.
Welcome to one of the most secretive countries in the world.
Along with Eritrea and North Korea, Turkmenistan is, sadly, one of the most repressive countries on Earth, the reason why this is also the most difficult destination to travel to in Central Asia (in fact, the only difficult one).
Actually, this is the only country in Central Asia I haven't visited, basically because they denied me a visa when I applied from Tashkent. It is very high on my list and I am sure I will travel there soon.
Infamous for being ruled by an egocentric leader who spends billions in building nonsensical, and absolutely strange buildings to worship himself, Turkmenistan is the offbeat capital of Central Asia, but these weird things are not the only reason for visiting the country, but this is also home to some Silk Road wonders such as the city of Merv, and wonderful desert landscapes.
5 Top experiences in Turkmenistan
Exploring Ashgabat – A city made of marble and ridiculous monuments built with the sole purpose of satisfying the leader's needless caprices.
Visiting Konye-Urgench – Minarets and turquoise-tiled mosques, like in Uzbekistan, but without souvenir shops.
Camping next to Darvaza crater – A living gas crater that has been burning for ages in the middle of the desert.
Checking out Merv – Probably, the most famous archeological site in Central Asia.
Wandering around Yangykala Canyon – Unique shapes, patterns, and colors, this desert is definitely worth to pay a visit.
Turkmenistan is good for:
Weird, offbeat stuff
Silk Road archaeological sites, cities and monuments
Desert landscapes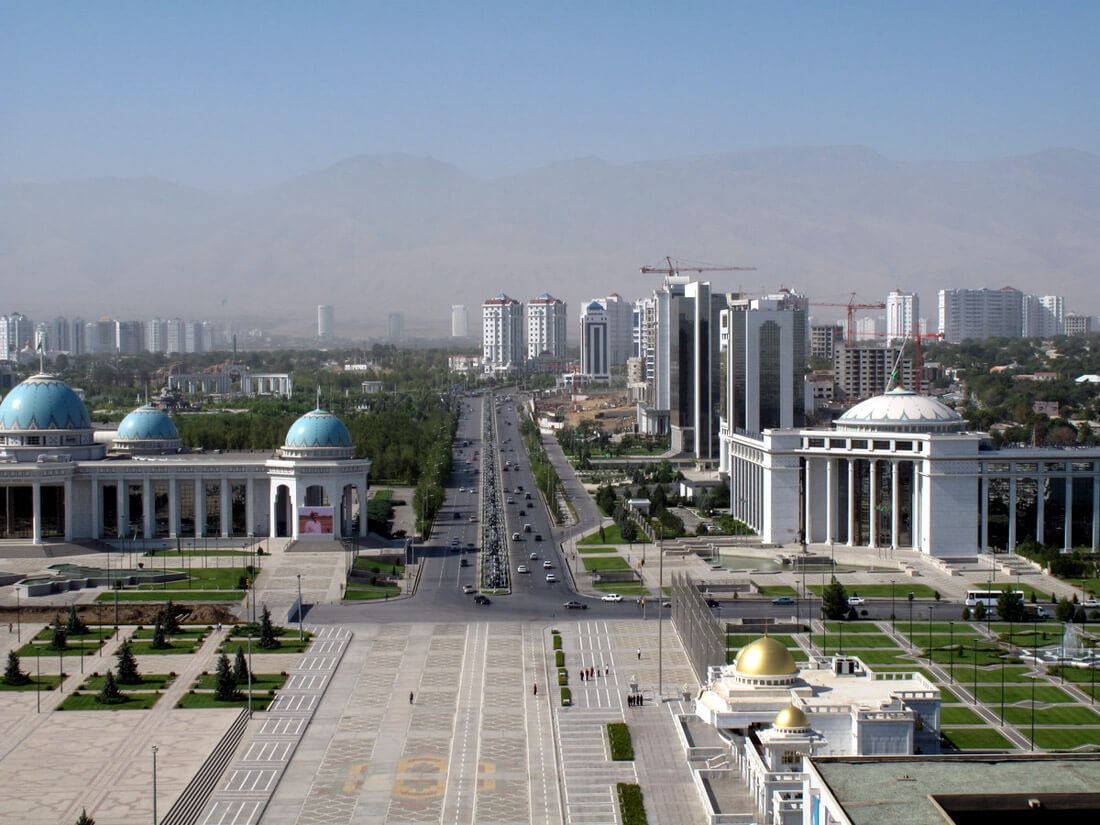 📚 Best books about Central Asia and the Silk Road
These are just my top 5 books.
For more options, read: Best books on the Silk Road
Sovietistan, by Erika Fatland
A solo female traveler who travels across the 5 Stans, unveiling and discovering the darkest and most offbeat secrets in Central Asia.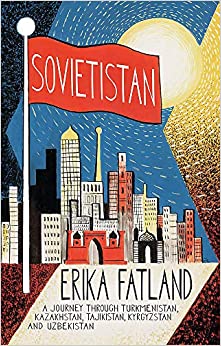 Dictators without borders, by Alexander A. Cooley Ph.D. and John Heathershaw
International politics and the influence of Central Asia in the Western world, and how Western Governments have been involved in plenty of dirty businesses with Central Asian dictators.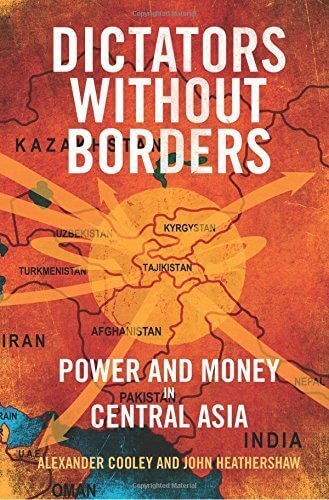 Turkestan solo, by Ella Maillart
A solo female traveler who traveled in Central Asia in the 30s, so this travelogue will help you understand what was it like to travel in Central Asia during the Soviet Union times.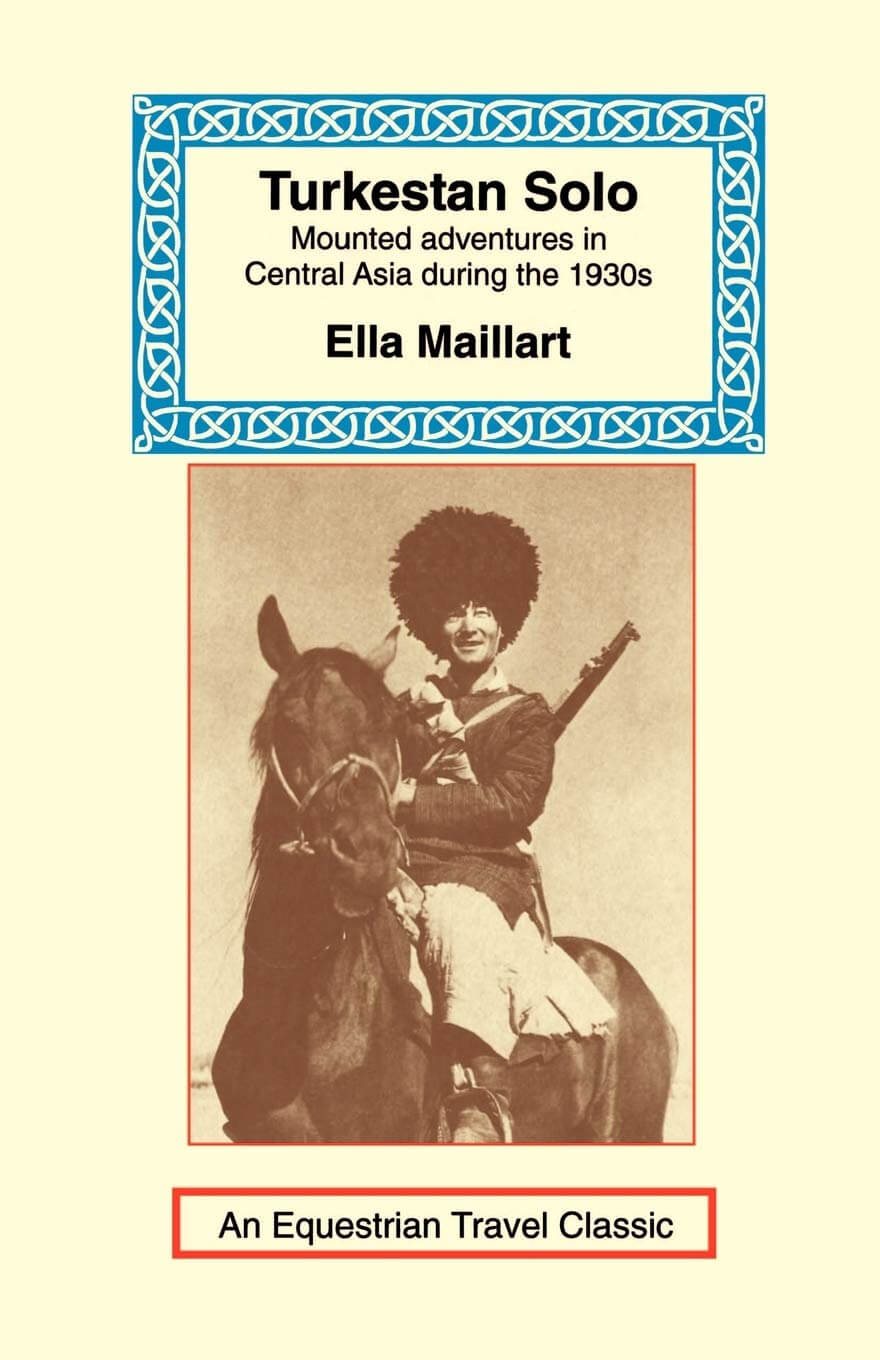 The Silent steppe, by Mukhamet Shayakhmetov
The story about the forced displacement that millions of Kazakh nomads suffered during Stalin's regime, and the author is a survivor who tells the struggles that he and his family had to go through.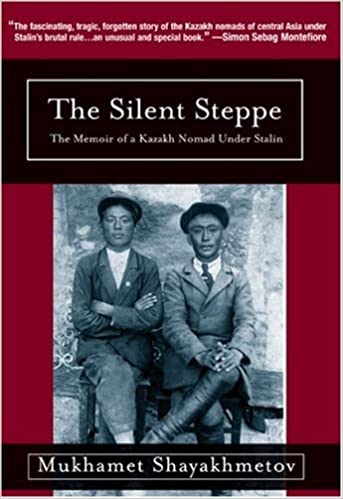 Murder in Samarkand, by Craig Murray
The human rights abuse in Uzbekistan during the regime from the previous president Islam Karimov, who ruled the country from its independence until 2016.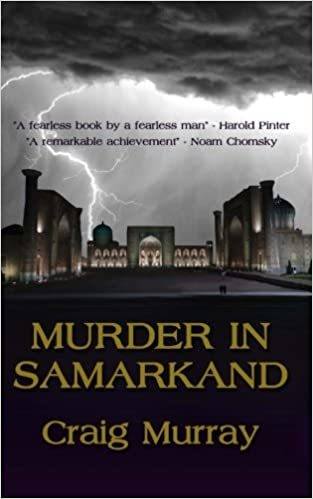 ❗ More resources for traveling in the Stans
📢 In my Travel Resources Page you can find the list of all the sites and services I use to book hotels, tours, travel insurance and more.
For everything related to visas, updated information on border crossings, etc., your best source is going to be Caravanistan.
Guidebooks for backpacking in Central Asia
Central Asia travel guide by Lonely Planet
If you are traveling to several countries in the region, you may want to get the LP, the most complete travel guide to Central Asia. Since they talk about 5 countries in one single book, however, the information is a bit limited.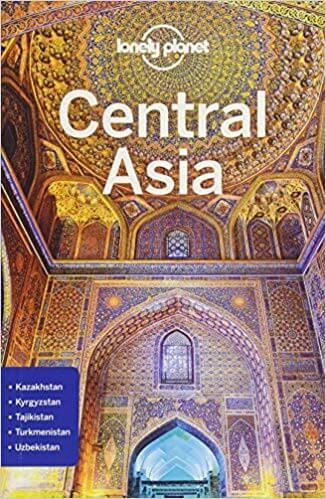 Central Asia travel guides by Bradt
If you want to get deeper in each one of the countries, I strongly recommend you get Bradt guides, as they have one separate book for each country.
Bradt is my favorite brand when it comes to guidebooks because their information is always so insightful and they put a focus on off-the-beaten-track places.
You may also want to get a Kindle, so you don't carry so many books with you.