The ex-Soviet Republic of Tajikistan is a truly wild country that you don't want to miss in your Silk Road journey.
Home to the Pamir range, one of highest mountain ranges in the world, the mountains of Tajikistan have been attracting the most adventurous travelers, especially those wanting to drive the Pamir Highway, an impressive road and architectural masterpiece that goes through some of the remotest and most beautiful mountain scenery in Central Asia.
For all the practical information, including bureaucracy rules, transportation tips, accommodation, cultural facts, and many other things, read my guide for traveling to Tajikistan.
need to know for traveling in Tajikistan
Quick facts
Capital: Dushanbe
Population: 8.9 million (97th)
Language: Tajik (a dialect of Persian)
Area: 142,326km² (94th largest country)
Visa
Most Western nationalities can get a free visa on arrival for Tajikistan.
However, you'll need a permit for visiting the GBAO region (Pamir Highway + Wakhan Valley).
Trekking
Tajikistan is one of the ultimate trekking destinations in Asia, with a vast range of unexplored mountain ranges and trails and over 7,000-meter peaks.
Travel Insurance
Tajikistan is an adventurous destination, with crazy high mountains, the Pamir Highway averaging around 4,000 meters above sea level, so you should get travel insurance.
For that, I recommend IATI Insurance because it gathers all the above, plus readers of this blog get a 5% discount
Best time to visit
Due to the winter freezing temperatures, it is best to come between June and September, especially if you plan to trek. However, the Pamir Highway is open all year long.
Money
The official currency is Tajik Somoni
1 USD = 11 TJS
You may find ATMs in Dushanbe but outside of the capital, Tajikistan is a cash economy
Budget: starting at $25 a day for budget backpackers and hitchhikers; $60 a day if you stay in a private room and take taxis along the Pamir Highway.
---
The Pamir Highway (M41)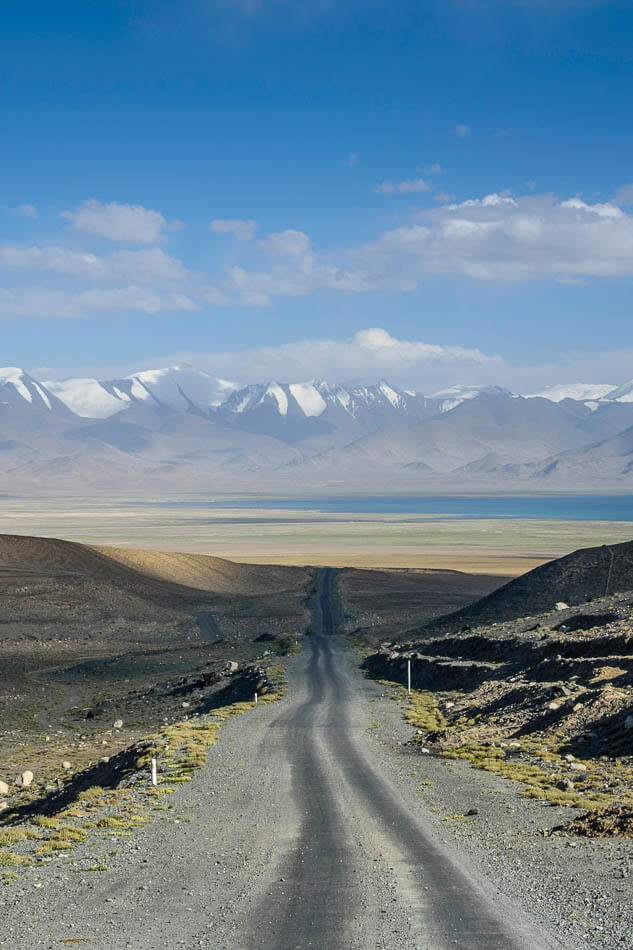 The highlight of Tajikistan is taking a road trip along the Pamir Highway, one of the highest motorable roads linking Osh in Kyrgyzstan and Dushanbe in Tajikistan.
The most memorable section is when the road goes through the GBAO area, passing through the Ak-Baital pass (4,655 meters) and the town of Murghab (3,600 meters).
Read my Pamir Highway travel guide.
---
Top experiences in Tajikistan
Trekking in the Pamirs
Some of the wildest and most stunning treks ever.
Wandering along Afghanistan in the Wakhan Valley
An ancient Silk Road route filled with epic fortresses and landscapes. Check my guide to the Wakhan Valley in Tajikistan
Discovering remote mountain villages in the Fann Mountains
The more accessible Fann Mountains are also home to unspotted villages. Check my guide to the Fann Mountains.
Check our 3-week Tajikistan itinerary
tips for Tajikistan
Accommodation
Homestays are the way to go, especially in eastern Tajikistan. They typically cost $10-$20, including dinner and breakfast.
In Dushanbe, Khujand and most of western Tajikistan, there are all sorts of hotels and hostels.
Border crossings
Due to the region's instability, some borders might be suddenly closed, especially with China, Kyrgyzstan, and Afghanistan. Do your research once you arrive in the region.
Otherwise, note that you can cross from and to:
Transportation
Most of western Tajikistan is easily accessible by public transportation. Locals travel in both marshrutkas (minibuses) and shared taxis.
The Pamir Highway is trickier since it's an isolated area with not many cars.
---
ALL MY ARTICLES ON TAJIKISTAN