How to find the best (and why use) VPN for travel
Skip all content and get ExpressVPN
It's the one I personally use and the fastest while traveling.
When you travel in a foreign country, one of the common problems that arises is that your personal data, passwords, and files can be publicly exposed, as you are more dependent on public Wi-Fi networks, one of the easiest ways for hackers to get into other people's devices.
Furthermore, it can also happen that some websites and internet services may be blocked, your favorite Netflix TV show may not be available in that particular country or booking a flight from that specific destination is more expensive.
Well, the fact is that all these problems can be easily solved by using something called a VPN (Virtual Private Network), as it allows you to connect to a different server from a different location.
No worries, in this post I will walk you through the importance of using a VPN for travel, plus how to find the right one, depending on which kind of traveler you are.
5 Reasons to use a VPN when you travel
Skip all content and get ExpressVPN
The best and fastest VPN while traveling. 3 months for free with below link:
There are several reasons for using a VPN while traveling:
1 – To prevent hackers from stealing your data, especially to stay safe on a public Wi-Fi
Either from your hotel or a cafeteria, when you are traveling abroad, you are continuously connecting to public networks, and that is particularly dangerous because it means that all your personal data, such as passwords and credit cards may be exposed to prying eyes.
Public networks tend not to be secured and, for this reason, it is one of the most preferred ways for hackers to steal other people's info.
By connecting to a VPN, your data will automatically be encrypted, making it impossible for a hacker to steal it.
This should be the top reason to use a VPN while traveling.
2 – To access blocked sites
You should know that in countries like China, the United Arab Emirates, Iran or Oman, the internet is censored, and popular websites and services, such as Facebook, Twitter, WhatsApp, Skype, and large etcetera, may be blocked.
If they are blocked, the only way to access them when traveling in these countries is by using a VPN, as it will allow you to connect to a country of your choice.
For example, if you connect to a server located in London, you will be able to access Facebook, because Facebook is not banned in the United Kingdom.
3 – To access specific content from your home country
As you may know, the internet user experience varies enormously per country.
If you are Googling in the Philippines, you will get different results than if you do it from the USA.
Moreover, the content available on Netflix or HBO in Thailand is quite different from Netflix USA, so you may not be able to watch the last TV show you got addicted to.
You should also know that you can only watch HBO from the country you subscribed, which means that if you have UK account and you travel to Mexico, you won't be able to access it.
The best VPNs for travel have a large list of countries to choose from, so you will be able to connect from the country you want to.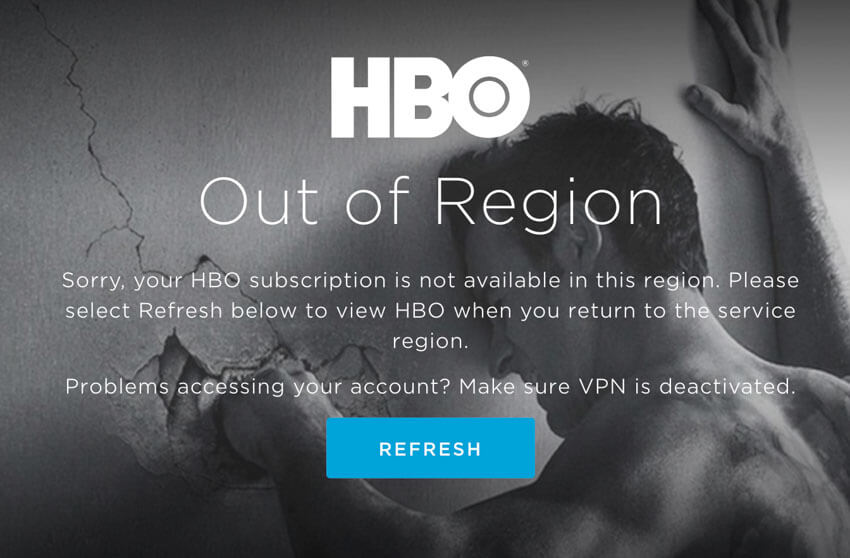 4 – To get better deals, such as cheaper flights
Did you know that depending on the country you are connecting to, the price of a flight ticket may change?
When you look for a flight ticket, it is recommended to check a couple of locations before booking it.
5 – To prevent your bank account to get frozen
For security reasons, when you try to access your online bank account from a foreign country, they may ask for some extra verification steps or, in the worst-case scenario, they may block your account directly, and that is something you don't want to happen you are traveling.
It actually happened to me when I tried to access my PayPal account from Iran. It got automatically blocked and, since there is no PayPal customer service in Iran, in order to access it, I had to make a very expensive phone call to Spain.
The best VPN when traveling
If you check some techy-oriented sites, you will see that authors use very complicated terms such as DNS queries, PPTP protocols and crazy stuff like that.
Their articles are more oriented to professionals but seriously, you don't need to know any of that when using a VPN for travel.
That is why I have classified them into the following criteria:
Price
Level of security provided
Speed (a VPN slows down your connection)
Number of countries you can connect from
Moreover, there are other features which are usually gathered by all GOOD VPNs for traveling, including the ones recommended in this article:
They are super user-friendly
Available for both Android and iPhone
Can be used on both desktop and mobile
Offer a 30-day money-back guarantee
Are compatible with Netflix (Note that Netflix is really good at detecting VPNs and proxies and depending on the server you connect to, it may not work, but this happens with all VPNs).
And based on that criteria, these are the best VPN for travel:
Fastest VPN for international travel – ExpressVPN
Cheapest VPN overseas travel – Private Internet Access
Most value-for-money VPN for traveling abroad – Cyber Ghost

Price for 1 month – 12.95USD
Price for 6 months – 9.99USD a month
Price for 1 year – 6.67USD a month
The best VPN for:
Travelers who want the fastest securest VPN in the market.
Digital Nomads who are continuously on the road and need a powerful connection.
Travelers who want to watch mainstream videos, do Skype Calls, or any activity that requires a good internet connection.
ExpressVPN is the most premium VPN in the market and the most recommended for foreign travel.
It is extremely fast, super reliable and, according to internet geeks, it offers impeccable double encryption, making it the safest VPN in the market.
Moreover, it allows you to connect to 3,000 servers from 160 cities in 94 different countries.
I have tried quite a few VPNs but, as a long term traveler and someone who works online, ExpressVPN is the one I am currently using, especially because it so fast that, usually, I don't even remember that I am actually connected to a VPN.
Special offer through my link
Get 12 + 3 months for free!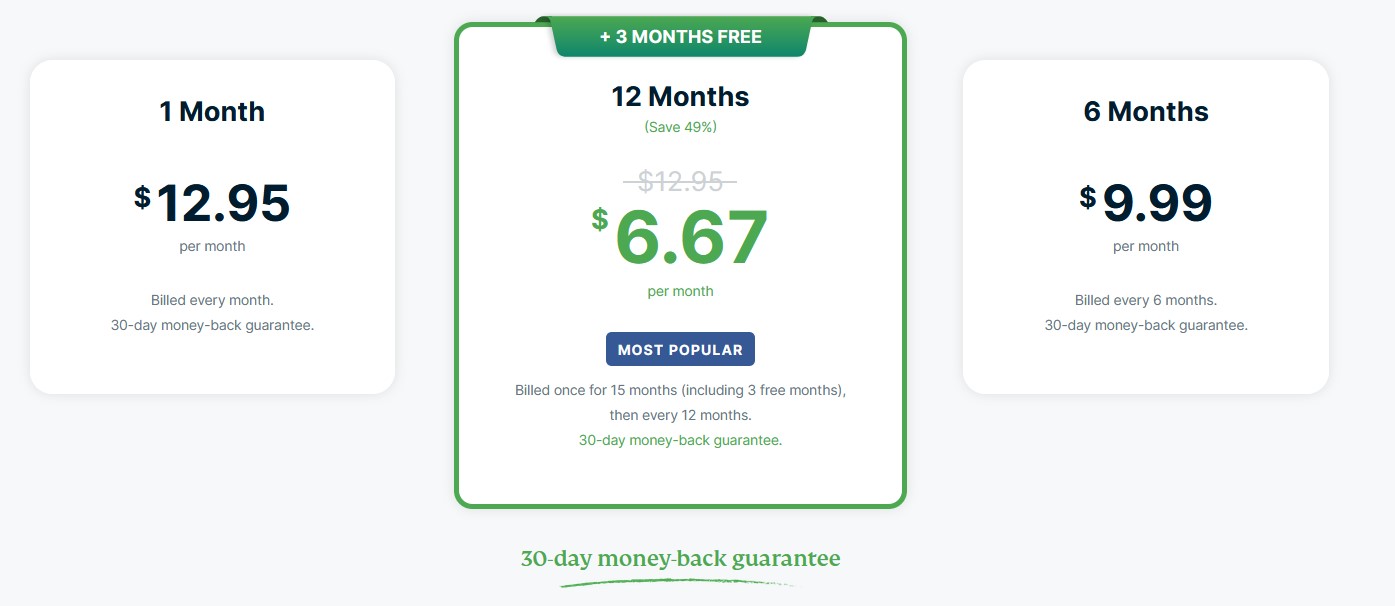 Price for 1 month – from 11.99USD
Price for 6 months – from 7.50USD a month
Price for 2 years – from 2.11USD a month
The best VPN for:
Very cheap, especially if you get the 1 to 2-year plan.
Very good price for budget travelers who go on short trips and just want a VPN for very simple browsing.
If you go on a short trip (and only want it for 1 month), you can get ExpressVPN for 1 more USD only
You require the fastest internet connection
Private Internet Access is another great VPN for traveling abroad.
Of all the trustworthy VPNs, Private Internet Access is not the fastest but it's the cheapest in the market, so it might be the best choice for budget travelers.
For someone like me, with an online job, which needs a strong internet connection, I decided to move to ExpressVPN because of some speed issues with Private Internet Access which was noticeable when I was connected to a public Wi-Fi network.
Still, it was good, really, relatively fast, experts claim that it is also very secure, and you can connect to 83 different countries.
Special offer through my link
Get 2 years + 3 months free!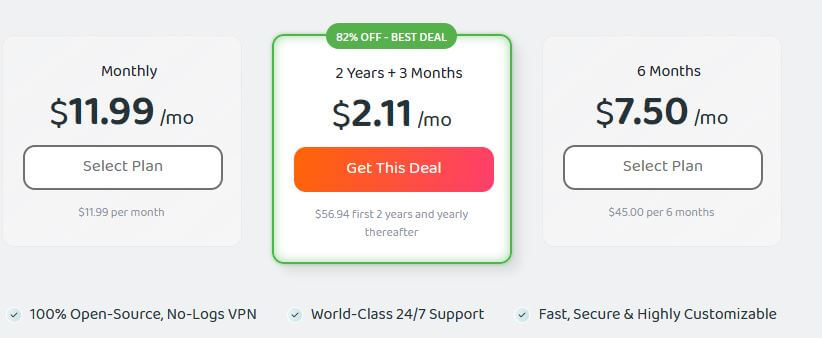 Price for 1 month – 12.99USD
Price for 6 months – 6.99USD a month
Price for 2 years – 2.11USD a month
The best VPN for:
Good value for money. For this price, you can't find anything better.
Long-term travelers, as it offers a super cheap 2-year plan.
Travelers who go on short trips and just want a value-for-money VPN
You need the fastest connection, as it is not as fast as ExpressVPN.
CyberGhost VPN offers an outstanding level of security, with strong encryption features due to with over 15 years of experience and 9,000 state-of-the-art VPN servers.
Actually, some speed tests have proven that CyberGhost VPN is faster than ExpressVPN, due to its unlimited bandwidth and traffic.
Additionally, CyberGhost VPN subscriptions secure up to 7 devices at once, protecting your identity and information across all your favorite operating systems and gadgets. Plus 24/7 customer service is available via live chat or email.
A true value-for-money right? And if you sign up for the long-term plan, the monthly price becomes very, very low.
Special offer through my link
SAVE 84% + 3 Months FREE

How to set up a VPN for traveling
The first time I heard about VPNs, I kind of understood the concept, yet I thought it would be such a complicated thing to use or install on your computer.
I couldn't be more wrong. VPNs are designed so the least tech-savvy person can use them, as all you have to do is choose one country from a list and click on connect.
Step 1 – Enter ExpressVPN website through this link and choose your plan
Step 2 – Download Express VPN to your desktop or get the App on Google Play or Apple Store.
Step 3 – Choose a location from the list and connect – It is so easy!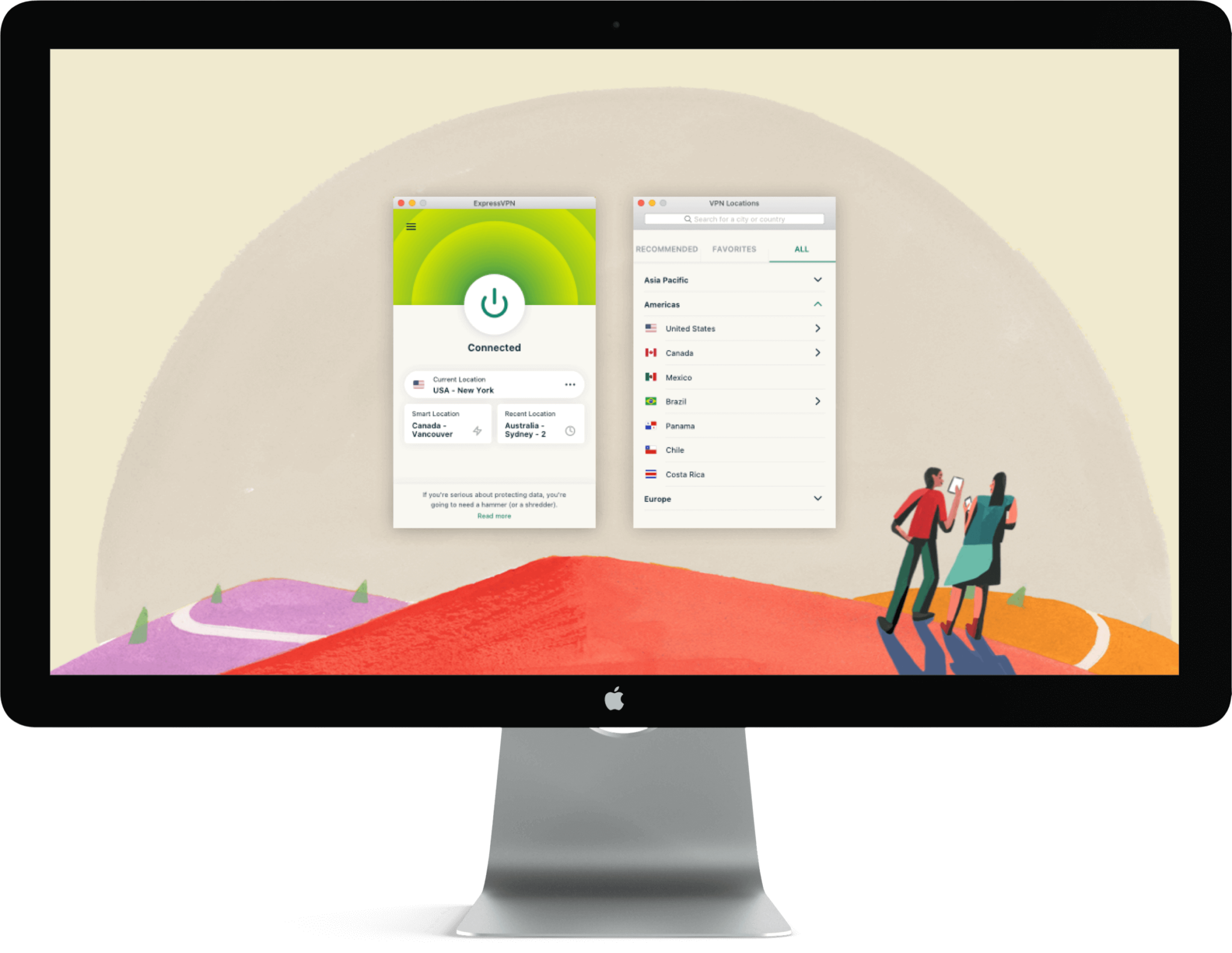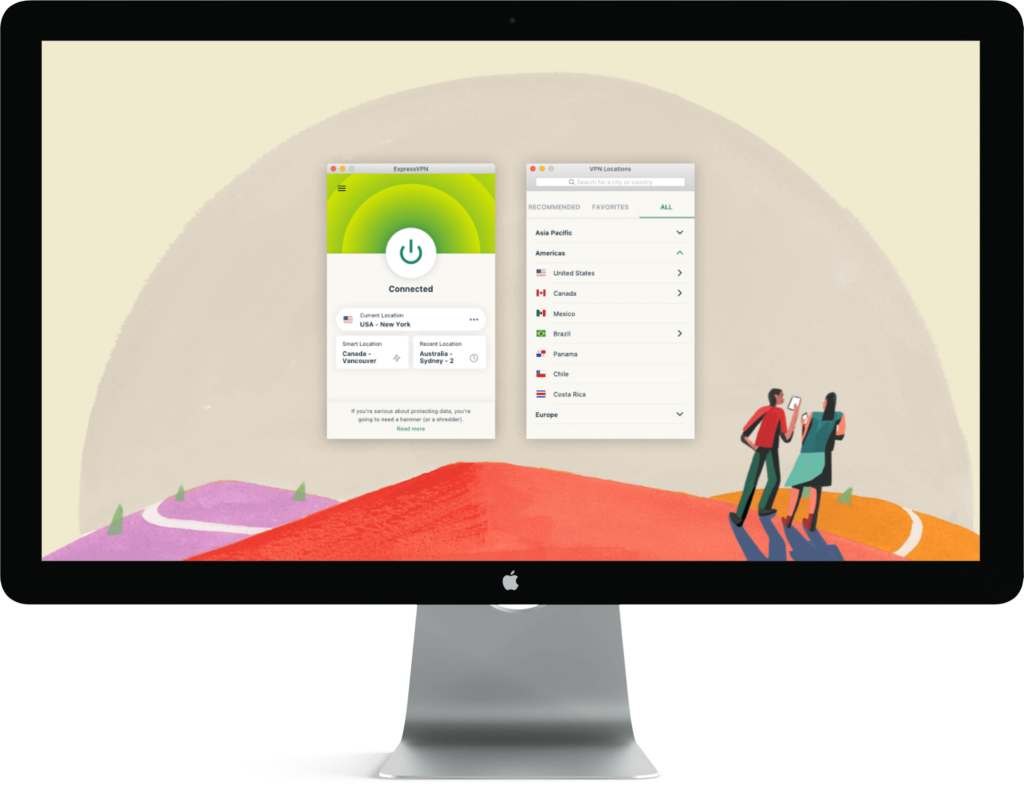 Should you use a free VPN?
Some budget travelers may prefer not to pay for a VPN.
Sure, you can do this, but you should know that free VPNs have the following disadvantages:
They are extremely slow
You get infinite ads
Usually, they are only available for mobile, not desktop
Forget watching Netflix
The country or server cannot be selected but they assign one randomly
They are not secure
Seriously, for a couple of dollars a month, a good VPN is a game changer.