Tips and how to travel to Uzbekistan (2023)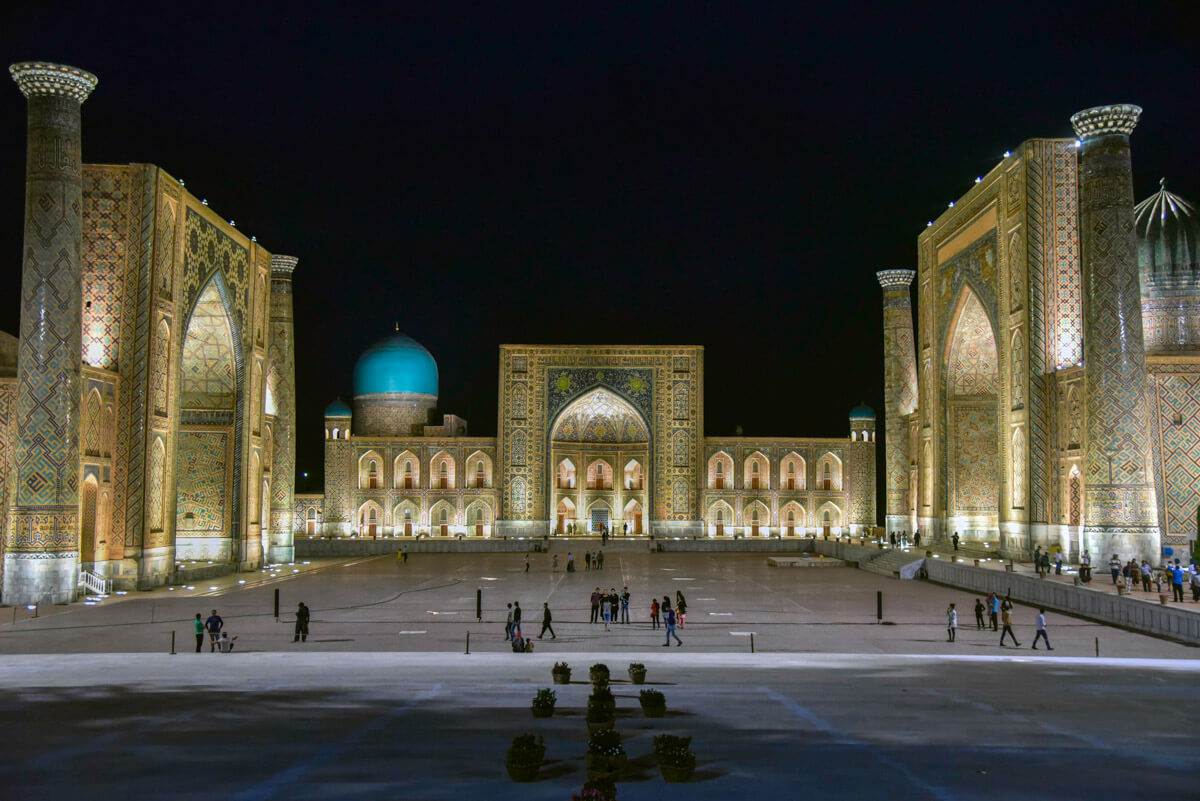 Once a hermetic country with very strict visa policies for foreigners, Uzbekistan has opened its borders to show the world the majesty of what used to be the core and center of the ancient Silk Road, a country filled with impressive shrines, mosques and perfectly shaped old cities.
Uzbekistan is, by far, the most tourist-friendly country in Central Asia and an unmissable destination for sightseeing city lovers.
However, this ex-Soviet Republic has many bureaucratic and cultural peculiarities, which you are highly recommended to know well in advance.
In this Uzbekistan travel guide, we will go through all of them, so here is a list of useful tips for traveling to Uzbekistan.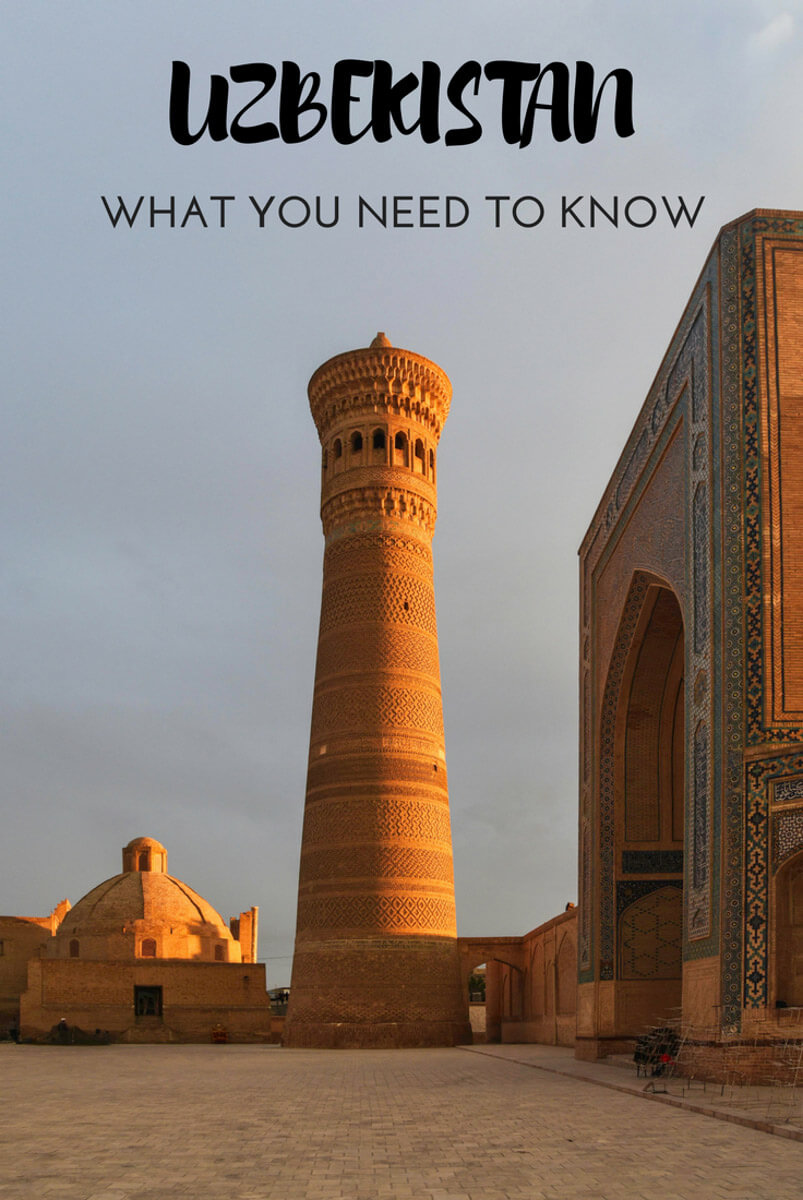 In this Uzbekistan travel guide you will find:
eSIM card for browsing when traveling in Uzbekistan
With Holafly, you can now get an electronic SIM card for Uzbekistan from home with just 2 clicks.
5% discount with the following code:
AGAINSTTHECOMPASS
😷 COVID-19 travel restrictions for Uzbekistan
Uzbekistan lifted all Coronavirus-related restrictions but do bring your vaccine certificate, in case the airlines asks for it.
COVID-19 travel insurance for Uzbekistan
We are in times of a global pandemic, so traveling with proper travel insurance has become a must.
IATI Insurance is one of the very few insurance providers with COVID-19 coverage (and also for travel in Uzbekistan).
Readers of this blog get an exclusive 5% discount
🪪 Visa for traveling to Uzbekistan
FREE visa on arrival for Uzbekistan
In 2019, requirements for traveling to Uzbekistan were eased, when they finally offered a 30-day free visa on arrival for most nationalities.
This VOA is valid in both airports and land borders and it applies to all Western nationalities, EXCEPT for the USA. Here you can see the updated list.
e-visa for Uzbekistan
Those nationalities which can't get a VOA – and that includes nationals from the USA and India – can apply for an e-visa.
It's a very easy process which only costs 20USD, takes 2-3 working days and this is the official website.
By default, you will get a 30-day visa, but it is also possible to apply for a multiple-entry visa. Unlike some years ago, the entry date is not fixed but you can enter any day you like within a 90-day period.
How to apply for an Uzbek e-visa
Apparently, the system has issues with some email domains, the photo format and, basically, it has quite a few bugs. Nowadays, however, most travelers do apply successfully, and all common issues and tips are well-explained here.
Visa for Uzbekistan via embassy
In the unlikely case the e-visa doesn't work for you, you will have to go to the embassy, so I recommend starting to apply well-in-advance.
Typically, it would be a 1-week process in which you would need a passport copy, 2 passport photos, your hotel reservation, and your visa application form (printed and filled out).
By the way, one relevant difference vs the e-visa is that, with an embassy visa, the entry and exit dates are fixed, so you need to state the specific days you will be traveling in Uzbekistan and you can't modify them. This means that you can't enter before the entry date or leave after the exit date you specified.
For more information and details, read this post: Getting a visa for Uzbekistan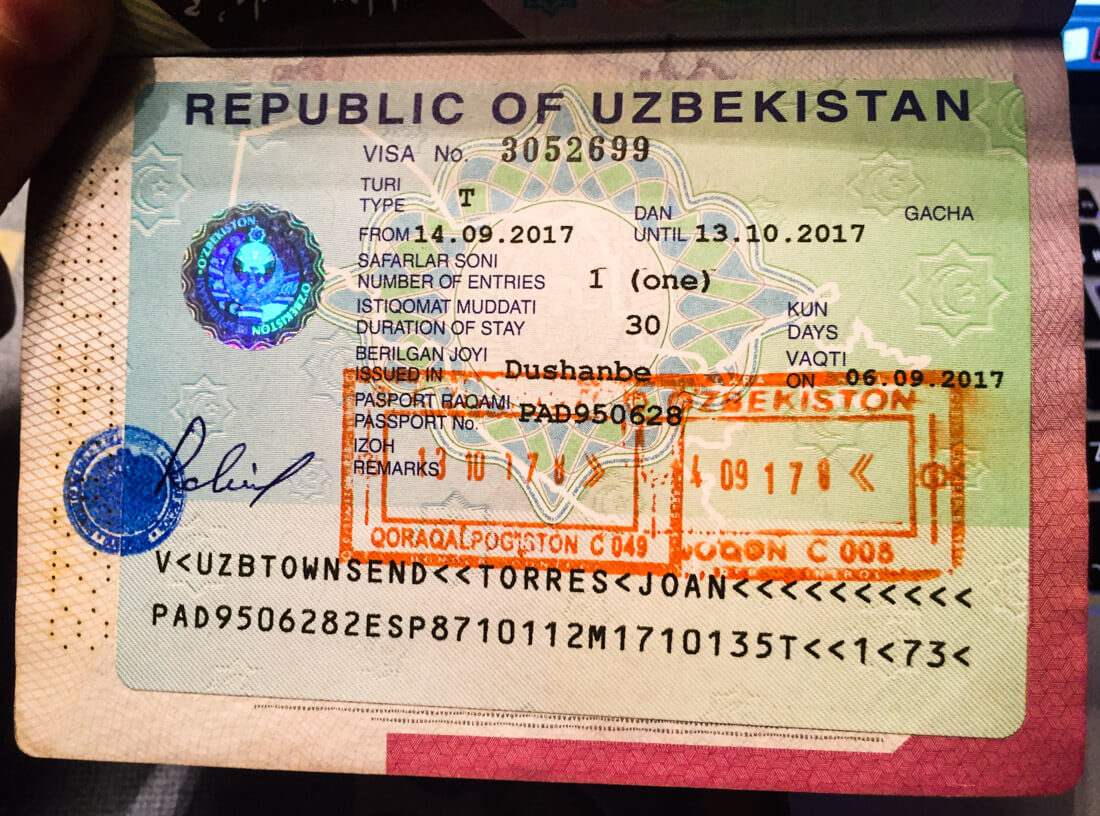 🚑 Travel Insurance Uzbekistan
For Uzbekistan, get IATI Travel Insurance:
So many different plans for all budgets, including specific plans for backpackers
Coverage for up to 1-year trips, perfect for overlanding around the Stans
COVID-19 full coverage
Readers of this blog can get a 5% exclusive discount
📚 Books for traveling in Uzbekistan
Here you have the most typical options, but if you want to get deeper, I recommend you check this list, containing the 28 best books on the Silk Road and the Stans, with specific books on Uzbekistan
Uzbekistan travel guide by Bradt
The most complete guide to Uzbekistan. I am a heavy consumer of Bradt Guides, as they give more local insights and personal experience than any other book.
Central Asia travel guide by Lonely Planet
If you are traveling to other countries in Central Asia, you may want to buy the generic guide in order to save some money. It contains a full chapter dedicated to Uzbekistan.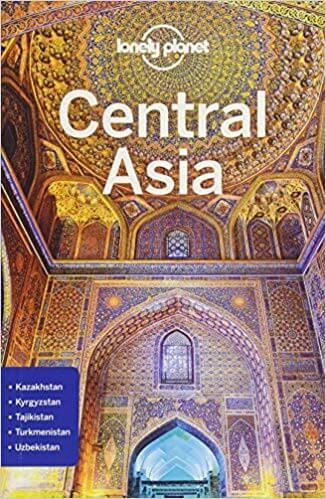 Murder in Samarkand by Craig Murray
If you want to know about all the human rights abuse during the regime from the previous president, this is the best book.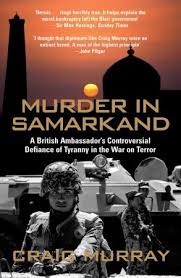 Tourism in Uzbekistan, a Silk Road country
Uzbekistan is the core of the Silk Road
Uzbekistan is synonymous with the Silk Road, a country which is home to the three most important Silk Road cities, Samarkand, Bukhara, and Khiva. Timeless mosques and historical buildings define a characteristic skyline in every city, Uzbekistan has been the main stopover for countless civilizations traveling east and west, while exchanging goods, ideas, and knowledge. Traveling in Uzbekistan and strolling downs its bazaars and old cities is like going back to the past.
The most majestic shrines and buildings I have ever seen
From the imposing Registan to the cute, old city of Khiva, Uzbekistan is the perfect destination for travelers interested in stunning Islamic architecture.
It's surprisingly touristic
Who would guess that the streets of the ancient Silk Road cities of Uzbekistan were filled with plenty of touristic shops, selling things from typical souvenirs to traditional local handicrafts, something unseen in Central Asia.
Tourist profile
While the most common tourist in Kyrgyzstan is a young backpacker, the main tourist in Uzbekistan is a 50-80-year old person who travels in a tour group. Actually, during high season, there are tens of groups all over the cities.
However, outside of the three main cities, there is nobody
In places like Tashkent, Moynaq and the Aral Sea and the Fergana Valley, we barely saw any tourist and the local interactions were much more rewarding.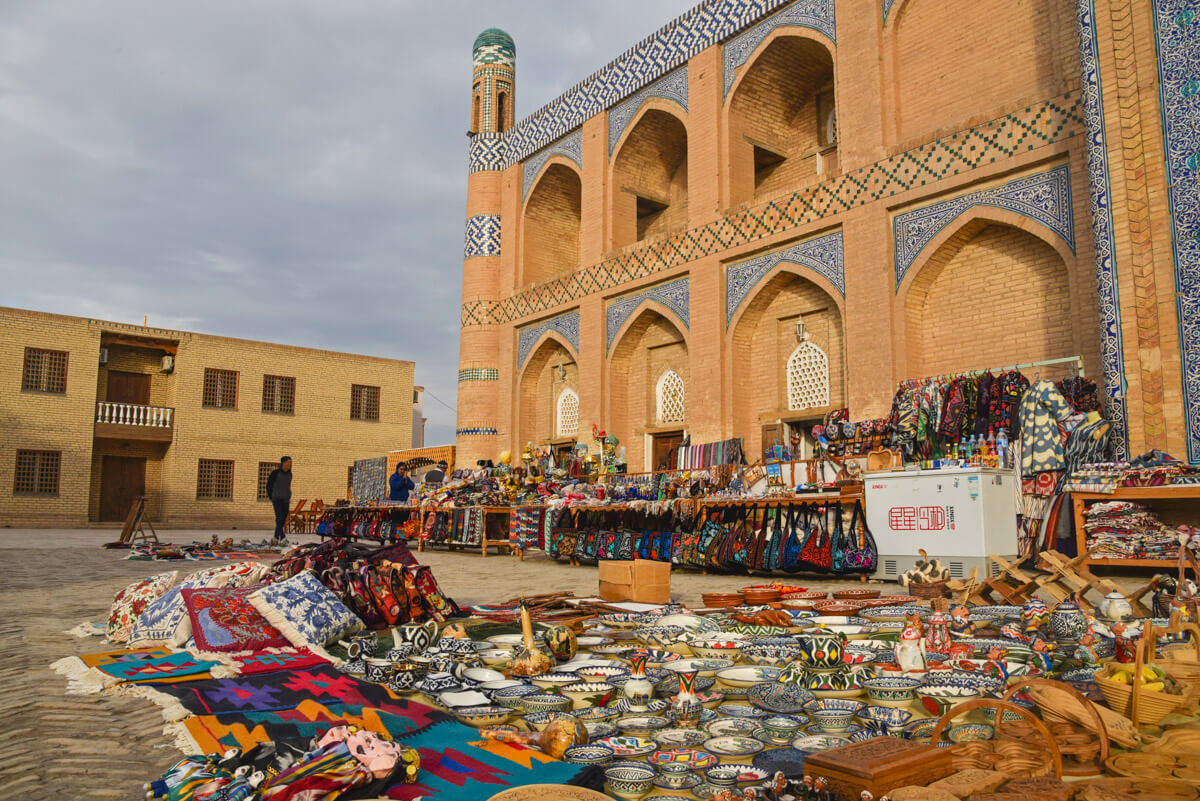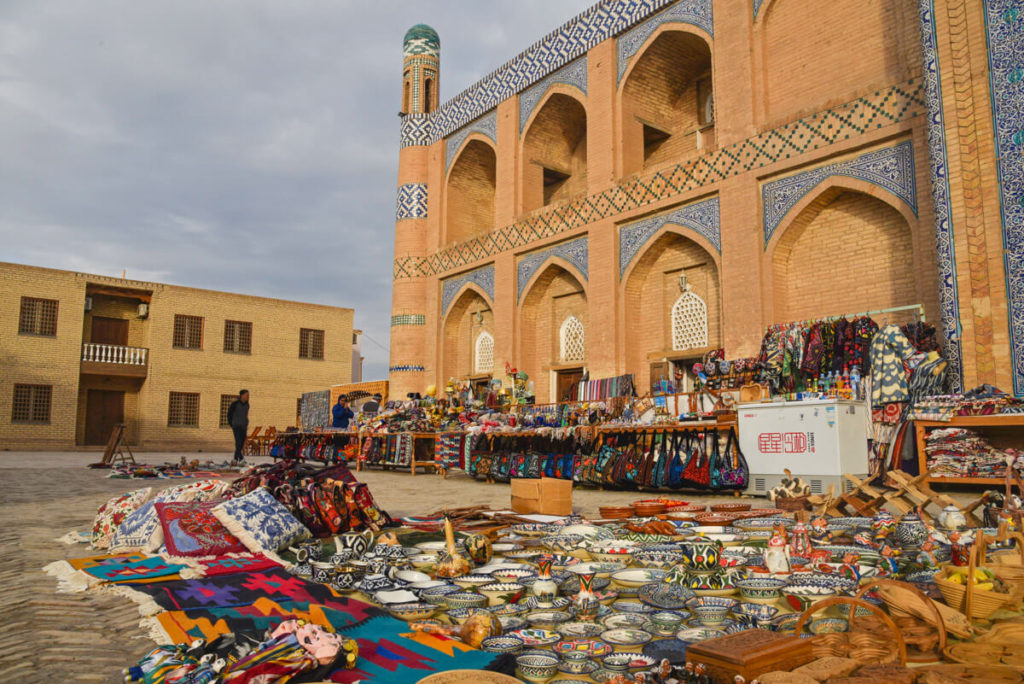 💻 Internet and connectivity in Uzbekistan
eSIM for browsing, calling and traveling in Uzbekistan
Basically, an eSIM is a regular SIM card with a digital format that works like a normal physical SIM card, with the added benefit that you can buy it from home before the beginning of your trip, hence avoiding the hassle of buying it at your destination.
With Holafly, you can get a SIM Card for a wide range of destinations, including Uzbekistan.
Moreover, you can benefit from a 5% discount with the following code: AGAINSTTHECOMPASS
The Internet is just OK
Internet is not as good as in Kyrgyzstan or Kazakhstan but it's definitely better than Tajikistan. Most hotels will have decent Wi-Fi and 3G works perfectly well throughout the country.
How to get a SIM Card
Get Beeline, with which, for a couple of USD, you will get plenty of data and calls. It is very easy to buy a SIM Card and all you need is your passport.
Get a VPN for traveling in Uzbekistan
You should always use a VPN when you travel, especially when you connect to public Wi-Fi networks.
Your connection will be much safer.
Moreover, you will be able to access content which is typically censored in Uzbekistan.
I recommend ExpressVPN – Extremely easy to use, fast and cheap.
If you want to learn more about VPN, check: Why you need a VPN for traveling.
💰 About MONEY: What you need to know when traveling in Uzbekistan
In Uzbekistan, they use the Uzbek SUM (UZS). The currency value is extremely low and approximately:
1 USD = 11,314 UZS
Cash and ATMs in Uzbekistan
Some years ago, ATMs in Uzbekistan didn't accept foreign cards but that has drastically changed now. There are loads of ATMs that you can use absolutely everywhere, even in markets.
Bear in mind, however, that with an international card, in some ATMs you can only withdraw USD, which you need to exchange at the bank. This way, they can charge you commission twice and by the way, when you withdraw, the commission is 1%. In practice nevertheless, this is not being the case anymore and today, more and more ATMs do give Uzbek SUM.
By the way, bring a spare backpack for the cash
Sometimes, whatever quantity you change, they will give you all the money in 1,000UZS notes, meaning that you will be carrying 3 kilograms of cash. It's very inconvenient.
Exchanging money in Uzbekistan
You can change money in most banks – Some years ago, the official bank rate was almost 100% lower than on the black market, so nobody wanted to exchange money in banks. This changed and, finally, the official rate has gone up to its actual value.
This means that you can now exchange money in banks, which can easily be found all over the cities. The best part is that some banks give you bigger notes, so there is no need to carry ten packs of cash.
You can still get money in the black market – However, I don't recommend it, as they are the ones who always give you smaller notes and, when you count them, you always notice that there are one or two notes missing.
How much does it cost traveling to Uzbekistan?
Traveling in Uzbekistan is not as cheap as in Kyrgyzstan or Tajikistan but, still, it's very affordable. Typically:
Budget accommodation: from 8 to 12USD
Mid-range hotels: from 30 or 40USD.
A meal in touristic restaurants: 5USD
A meal in local eateries: 2-3USD
Taxis within cities: a maximum of 2USD
Several-hour train journeys: a maximum of 10 or 15USD
Most restaurants charge for service, which ranges from 10 to 20%, depending on the restaurant.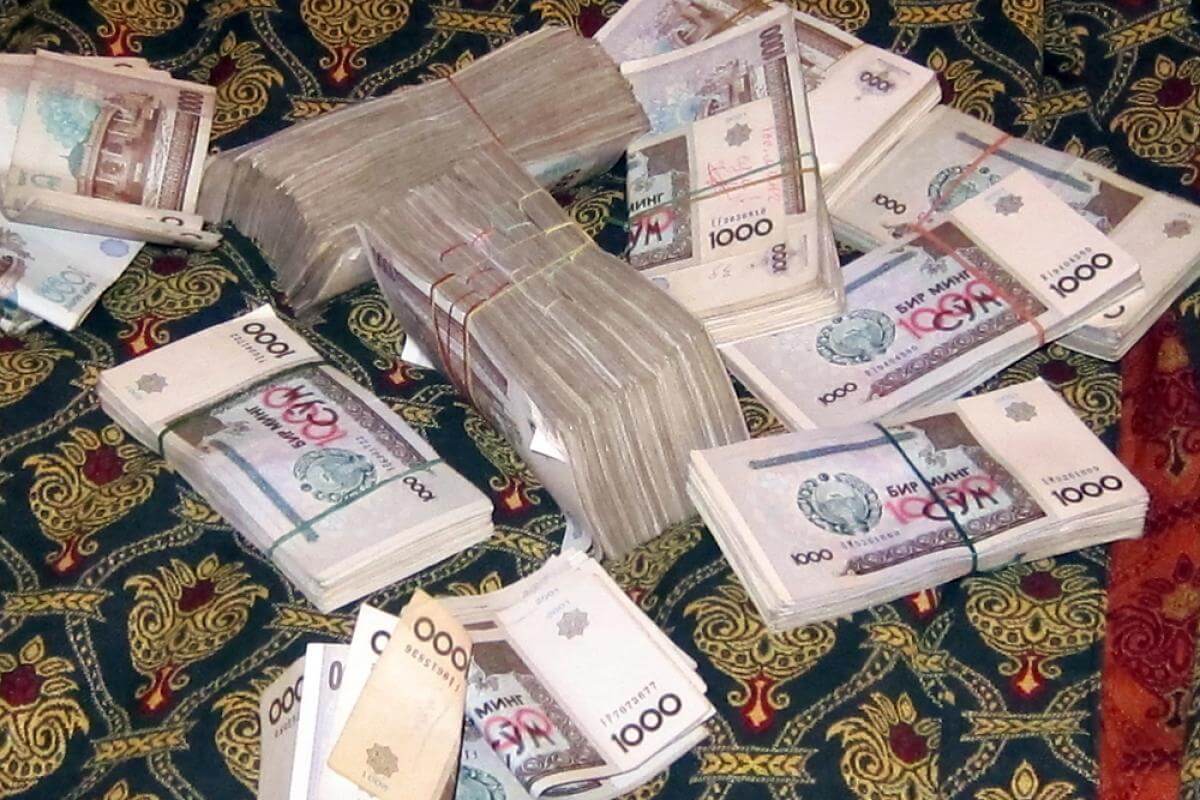 🛫 How to get to Uzbekistan
Travel insurance for Uzbekistan
Get IATI Insurance: 5% discount + long-term plans to travel around the Stans
Get your discount when buying through this link
Traveling to Uzbekistan by plane
Uzbekistan has the most expensive flights in all Central Asia and the reason is that the airport taxes are extremely high. Apparently, along with a more liberal visa regime, the Government is planning to reverse it in order to encourage more tourism.
If you are on a budget and have enough time, you could fly to Almaty, Bishkek or Dushanbe and then enter Uzbekistan overland. From Europe, flights there are surprisingly cheap, especially to Bishkek.
If you are traveling in Iran, there are very cheap flights from Tehran to Aktau, a city in western Kazakhstan, very close to the Uzbek border.
If you are traveling in Azerbaijan, you can even take a ferry to Aktau or fly there, which is much quicker and even cheaper.
Personally, I started with a 2-month itinerary in Kyrgyzstan, traveled in Tajikistan through the Pamir Highway and the Wakhan Valley, and entered Uzbekistan through the Fergana Valley.
Traveling to Uzbekistan via a land border
Uzbekistan shares a border with:
Kazakhstan
Kyrgyzstan
Tajikistan
Turkmenistan
Afghanistan – It's important, however, to check the latest security update. Read my Afghanistan safety guide
All borders are easy to cross, as long as you have a valid visa, especially for Turkmenistan and Afghanistan.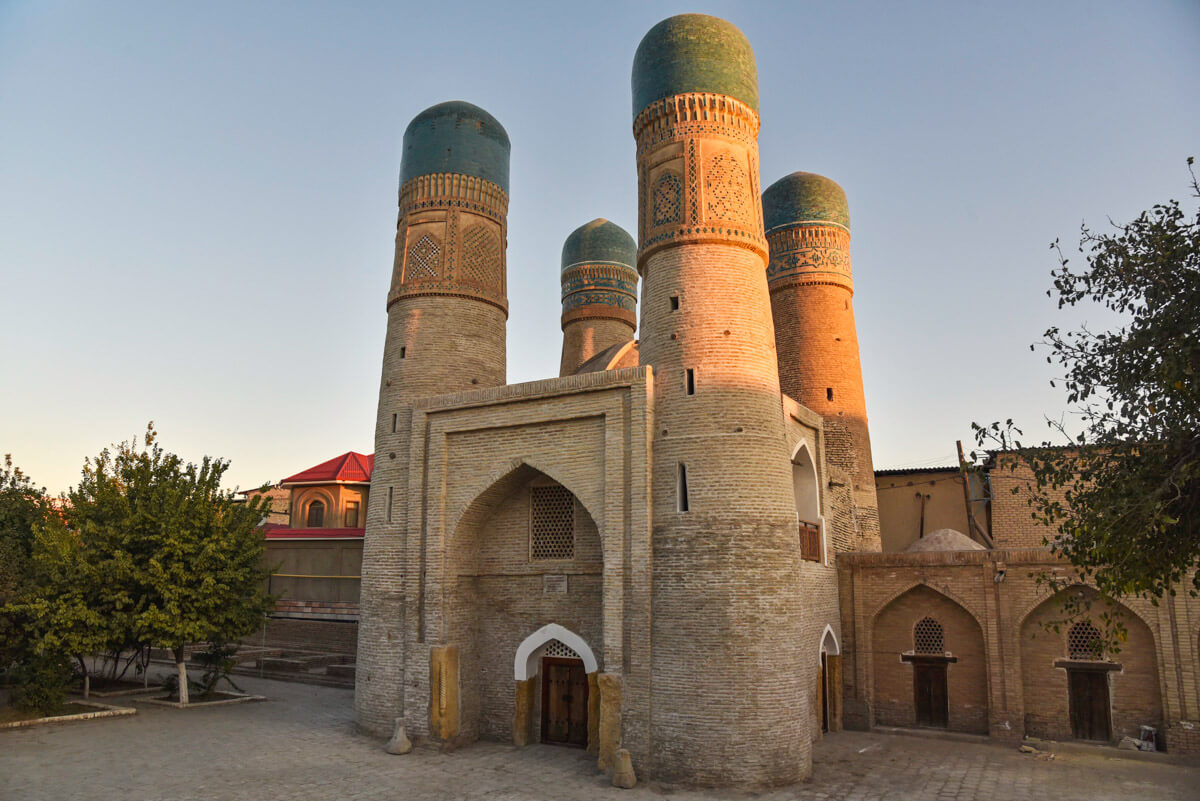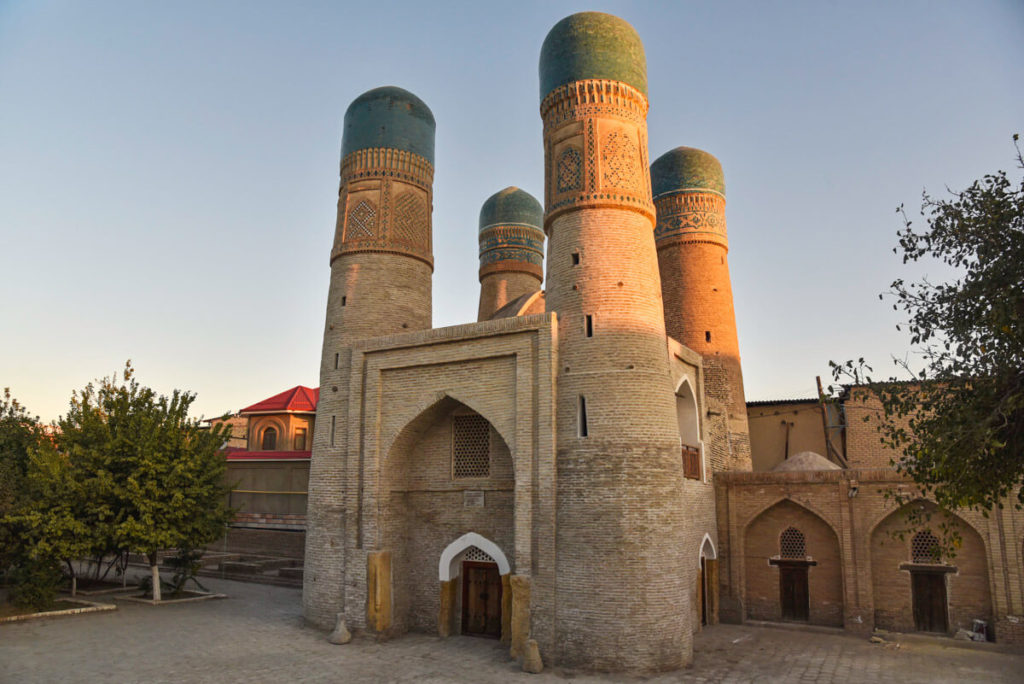 Border crossing and other bureaucratic rules when traveling in Uzbekistan
Most borders are open to overland travelers – As long as you have the visa, you can enter or exit Uzbekistan from any country, but just bear in mind that some borders are only open to nationals, while others may close temporarily.
However, all countries will have, at least, one or two entry points always open. For the latest updated information on border policy, check the Caravanistan website.
They will go through all your stuff – Especially laptops, phones, and cameras.
With the exponential tourism increase, the guards don't really go through your stuff anymore.
Don't bring any sensitive material – By sensitive I mean porn or any politically sensitive photos, including Governmental buildings or military stuff. If you happen to have some, upload them to the cloud or hide them very well in your computer.
However, at some border crossings, it's not as bad as people say – I heard horror stories about Uzbek customs but, when I crossed from Tajikistan to the Fergana Valley, they just checked the photos of my DSLR camera and it seemed they were more looking at my pictures for fun than looking for sensitive photos, as the official was smiling and calling some of his colleagues to check them out.
They are also looking for drugs – And especially anything containing codeine. They will definitely, go through all your meds and, apparently, even if you have prescription pills containing codeine, they won't allow you to enter with them and you may get in real trouble.
You will have to declare all your money, both entering and exiting – When you enter, you need to fill in a form, stating how much are you traveling with. You are supposed to keep this form because, when you leave, they will compare it with how much money you have left.
If you happen to have the same amount of money or more, they will assume that you worked there, so you might get into some problems. However, this rule may not apply in some borders because I left through Kazakhstan.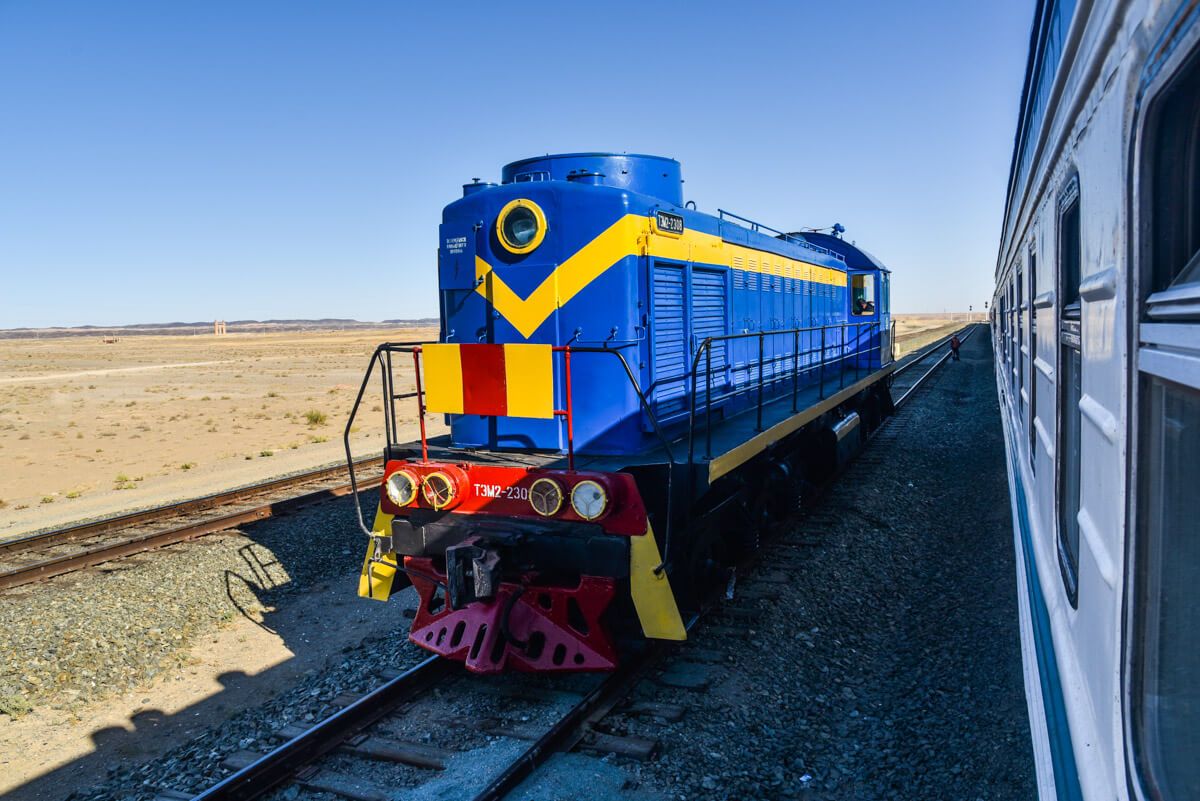 Uzbekistan 10 facts: the country, its people and their culture
1 – Uzbekistan is an ex-Soviet Republic – Which got its independence in 1991, after the USSR dissolution.
2 – Most people are Uzbeks – But, as in the whole Central Asia, you also find plenty of people from their neighboring countries, including Russians, Kyrgyz, Kazakhs, and Tajiks. People in Uzbekistan are so ethnically mixed but, whereas Kyrgyz and Kazakh people have stronger Mongolian features, and Tajiks and Turkmens more of a Persian look, I would say that Uzbeks are something in between.
3 – The official language is Uzbek – Which is a Turkic language, but most people also speak Russian as a second language.
4 – Learn some Russian – They use the Cyrillic alphabet and practically nobody speaks English, except in the touristic parts. Some basic words to get around will prove immensely useful.
5 – They are Sunni Muslims but not really – Officially, most people are Sunni Muslims, the Russian population (10%) being Christian Orthodox. However, like all ex-Soviet countries, religion is not a big deal and most people don't really follow Islam. If I had to compare it to the rest of Central Asia, I would say that religion in Uzbekistan is practiced more than in Kyrgyzstan or Kazakhstan but less than in Tajikistan.
6 – No real dress code for women – Many Uzbek women are veiled but it's mostly for cultural reasons, rather than religious. Except in some parts of the Fergana Valley, women can go as they please, within certain common-sense limitations, of course.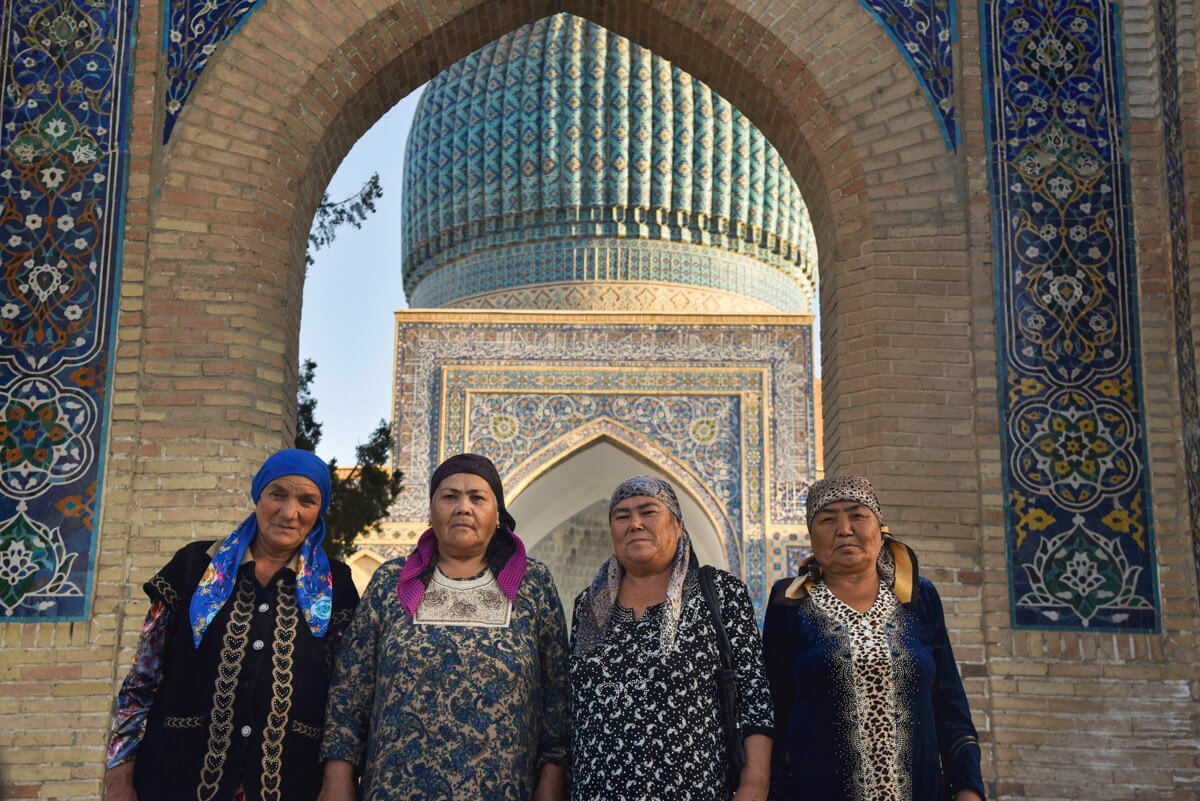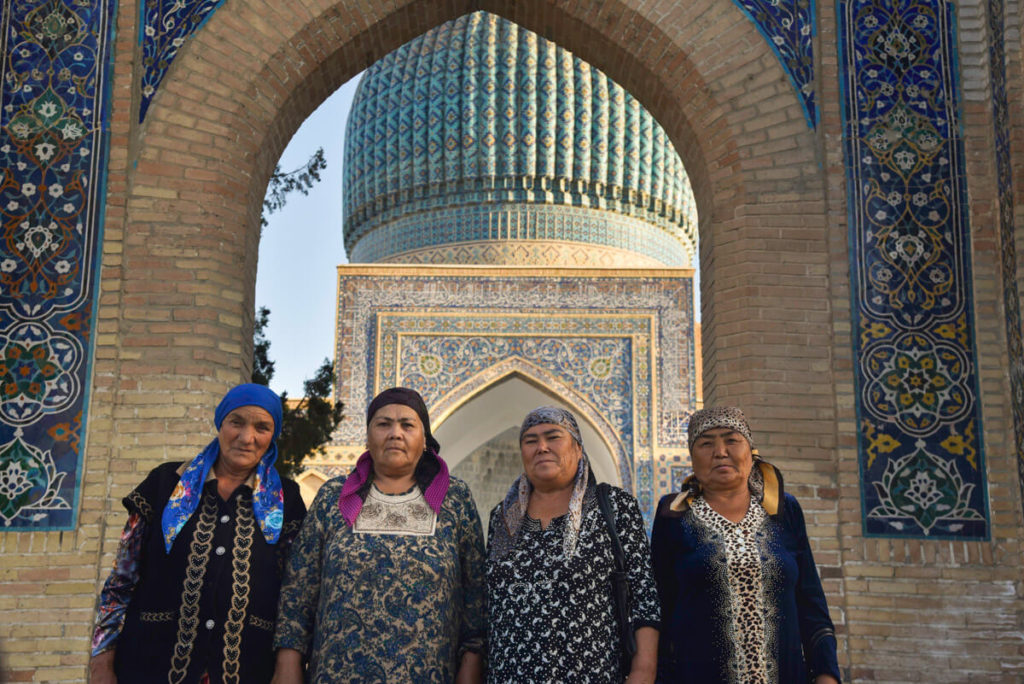 7 – Is Islam partially forbidden? – The Fergana Valley in Uzbekistan is home to the most radical Islamic group in Central Asia, an organization which even operated in Afghanistan under the Taliban. The Uzbek Government has tried hard to eradicate this group and, from what I heard, it has put some limitations on the way people practice Islam. For example, during prayer time, you will never hear the mosque's speakers. I was told that this is one of several governmental measures.
8 – It's a dictatorship – The first President of Uzbekistan ruled from its independence, in 1991, to 2016, when he died. He ruled under an authoritarian regime and didn't forge many good international relationships. The new President is trying to change this though, the growth of tourism being one of the many new policies.
9 – But people don't really care about politics – Uzbeks told me that the only thing they care about is inflation and nobody is interested in politics. There is no freedom of speech and you can't say anything bad about the president or any governmental organization. They are OK with it so, according to them, a revolution will not happen any time soon.
10 – The cotton crisis – Uzbekistan's main economical pillar is the cotton industry and you will see plenty of cotton fields all over the country. Being so dependant on cotton has led to several crises and problems, the most dramatic one being the destruction of the Aral Sea in Uzbekistan. In Nukus, I met the European Union delegate in Uzbekistan, who told me that, with the new President, they are strongly trying to diversify the economy.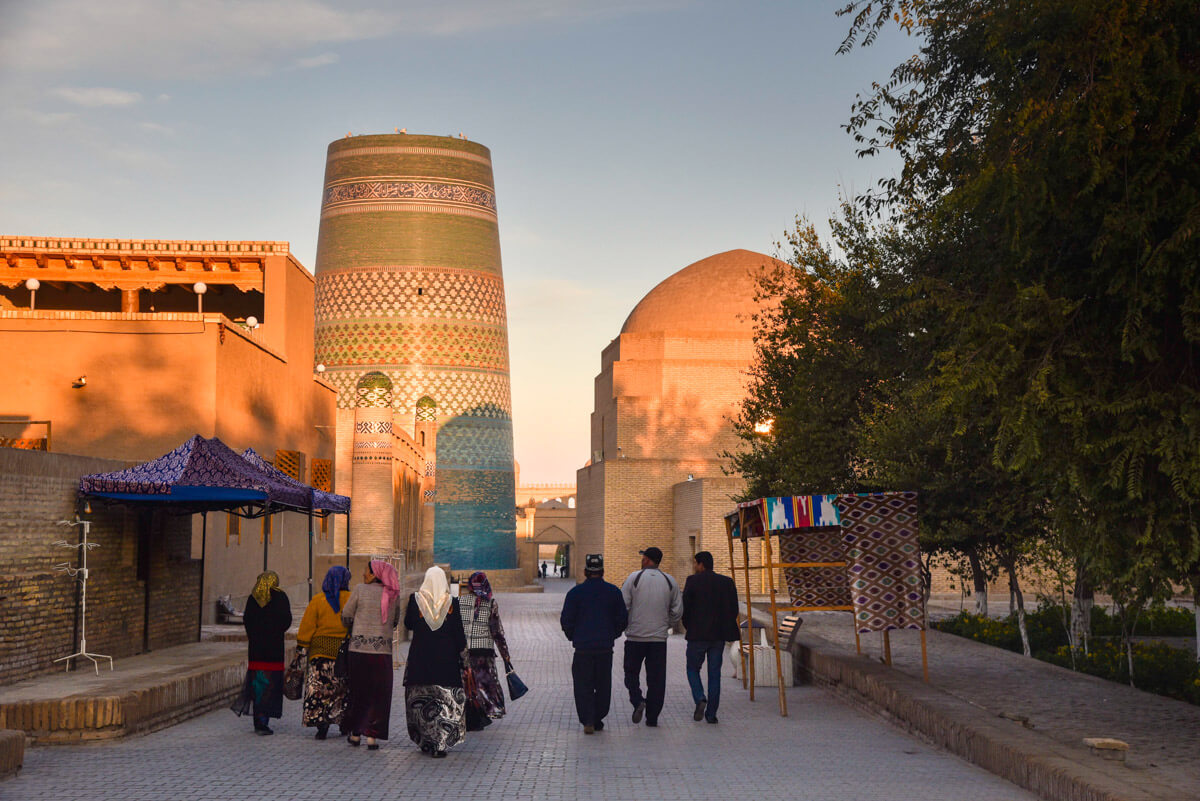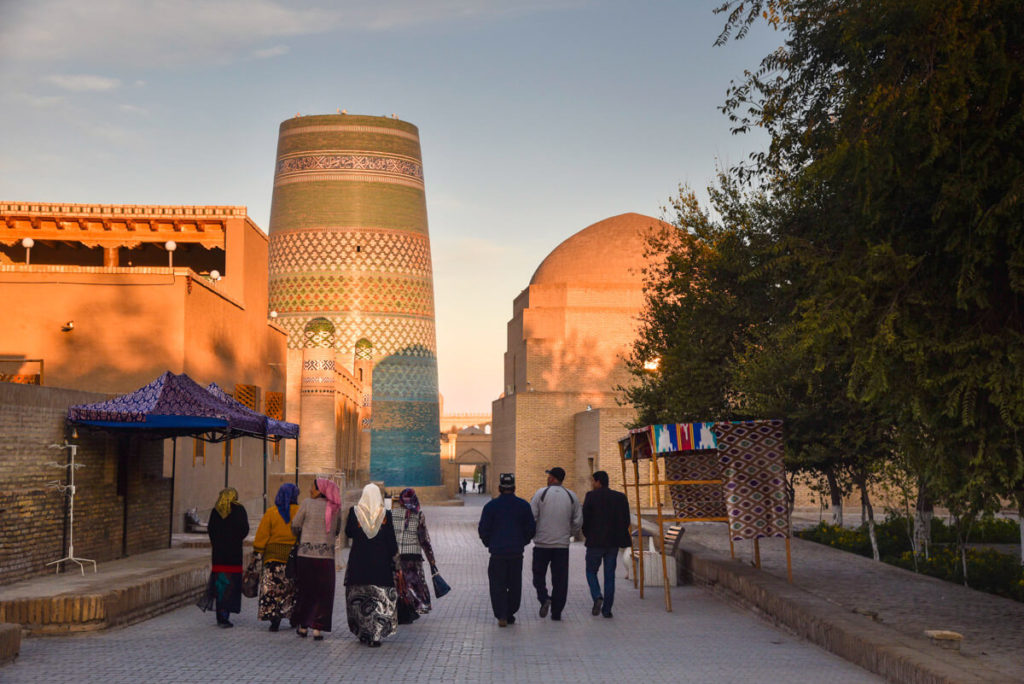 🍲 Food and alcohol when traveling in Uzbekistan
Plov, plov, plov – Welcome to the world capital of plov, a Central Asian dish consisting of fried rice in lamb fat, meat and different vegetables. There are many kinds of plov and it varies by region. Uzbek people find it a real delicacy and they love it so much that, in the capital Tashkent, they even have a Central Asian Plov Center, a massive building serving only plov. After more than 5 months in Central Asia, I really hated plov.
But typical Central Asian food is also available – Laghman (noodles soup), manti (dumplings), shashlik (kebab) are popular dishes which you can eat when traveling in Kyrgyzstan or Tajikistan.
More good restaurant options than in neighboring countries – Since it's more touristic, you also find a wider range of options, especially serving international cuisine. For me, that was really an edge, especially after traveling in Central Asia for such a long time.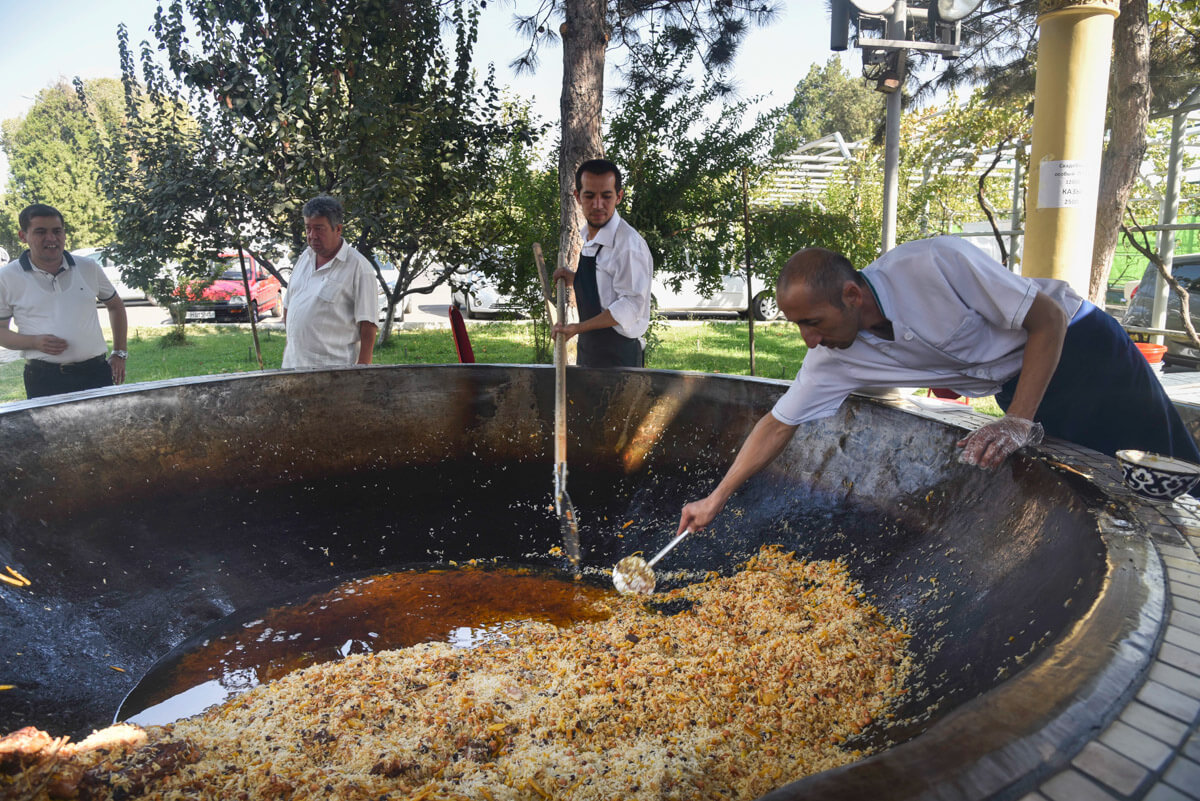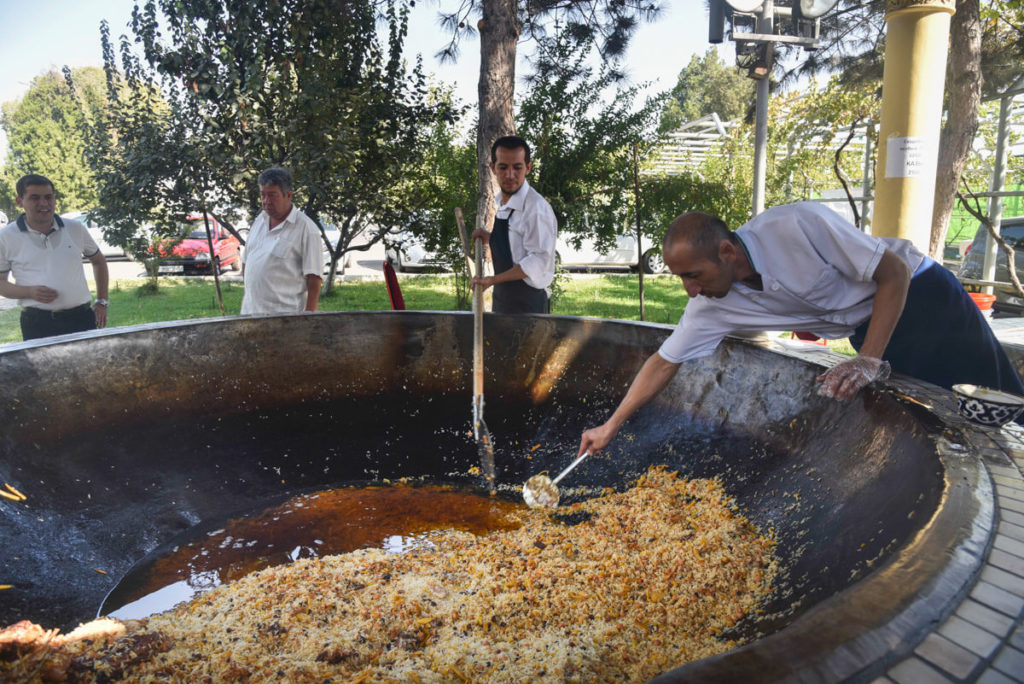 Alcohol is widely available – Vodka, beer and everything you want!
And local wine, as well! – Uzbekistan is the largest wine producer in Central Asia and its wine is not that bad, actually!
If you are a vegetarian, you are fucked – Well, not fucked but local cuisine mostly consists of meat and sometimes it's even hard to find chicken. However, like I said, in the touristic places there are several options and, on most menus there are vegetarian options made ad-hoc for tourists. Additionally, your best bet will be the local markets, where you can find all sorts of vegetables, as well as Korean salads.
Loads of fruit! – Most of the fruit is grown in the Fergana Valley, it's absolutely delicious and there is a lot of variety. When I was there in October, it was grapes and melons season!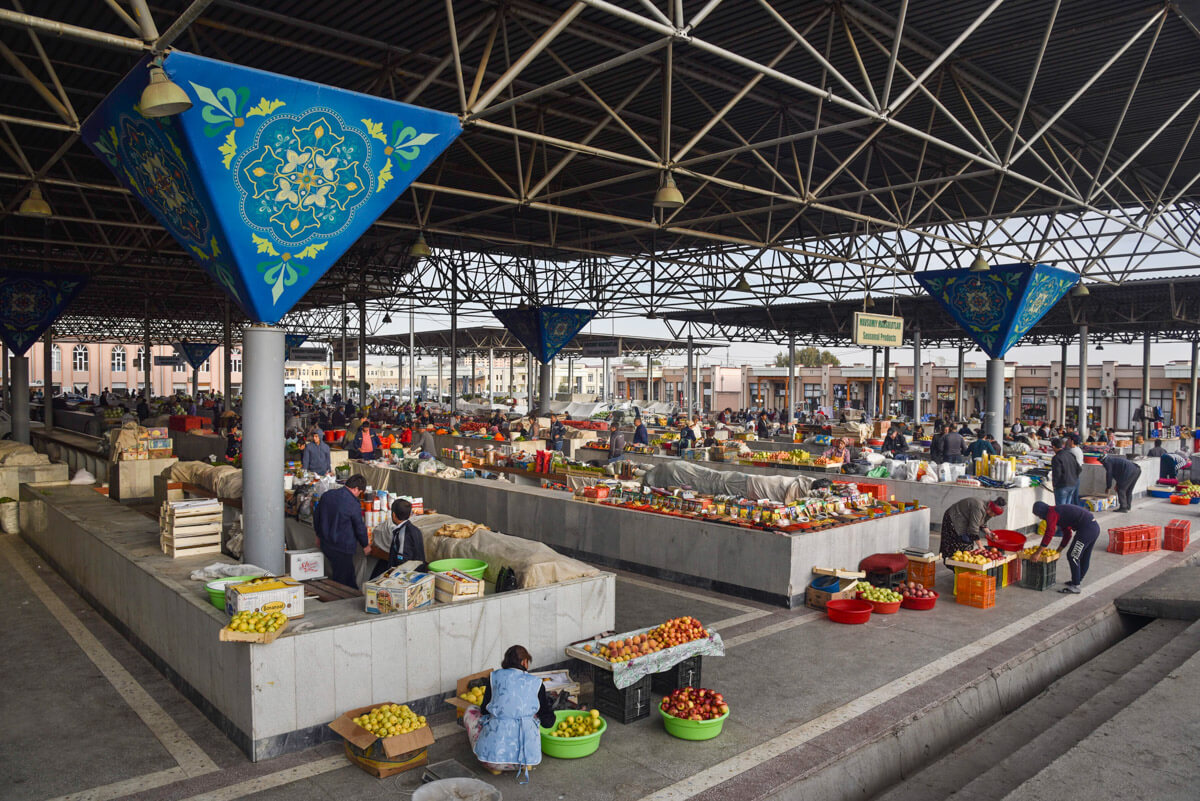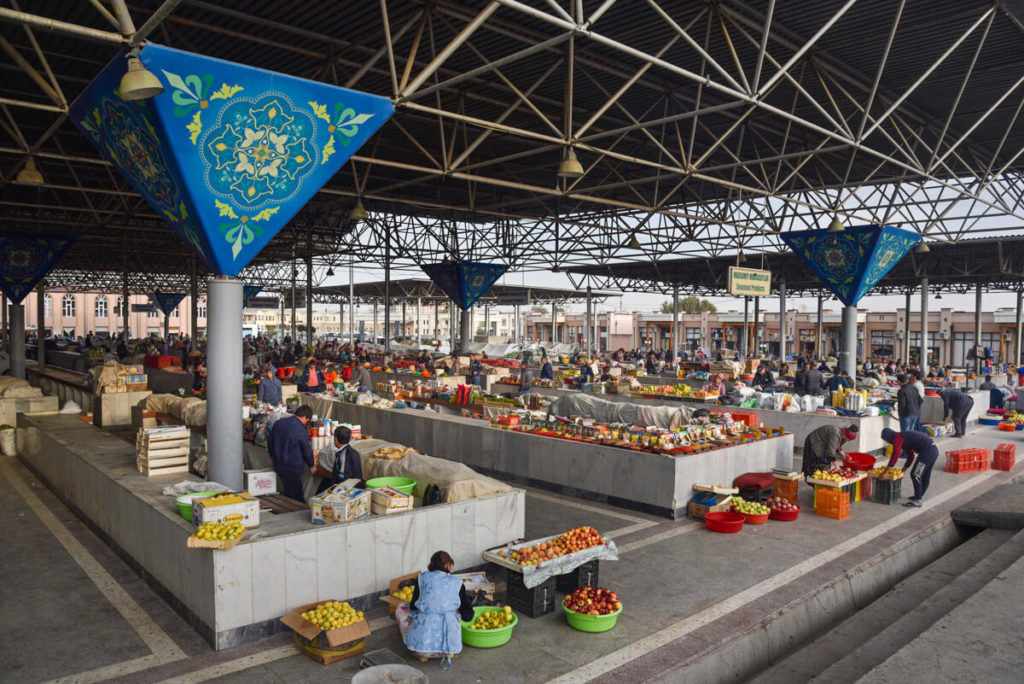 🏨 Accommodation: where to stay in Uzbekistan
Budget hostels and guest houses
There is a wide range of budget hostels and guest houses in most cities in Uzbekistan. Most of them are very good value and the perfect place to meet other travelers alike.
Hotels in Uzbekistan
There are also endless mid-range and luxury options in all main cities in Uzbekistan.
You always pay a 2USD registration fee – At any hotel, you always pay an extra 2USD per night you stay. This is a bit annoying for budget backpackers, as 2USD can sometimes be almost 30% of a dorm-bed price.
Keep your registration payslips
All hotels will give you a registration payslip that proves that you stayed there. You are likely to be asked for all your payslips when leaving the country. Basically, they are extremely paranoid and need proof of your actual itinerary, which you will show once, when you are leaving the country. Typically, they just require a payslip for every other day or two days. This means that, if you are camping or stay at people's places, you would need to stay in a hotel every two days, at least.
Couchsurfing is supposedly illegal
However, you can find many profiles with reviews, so locals don't really care about it.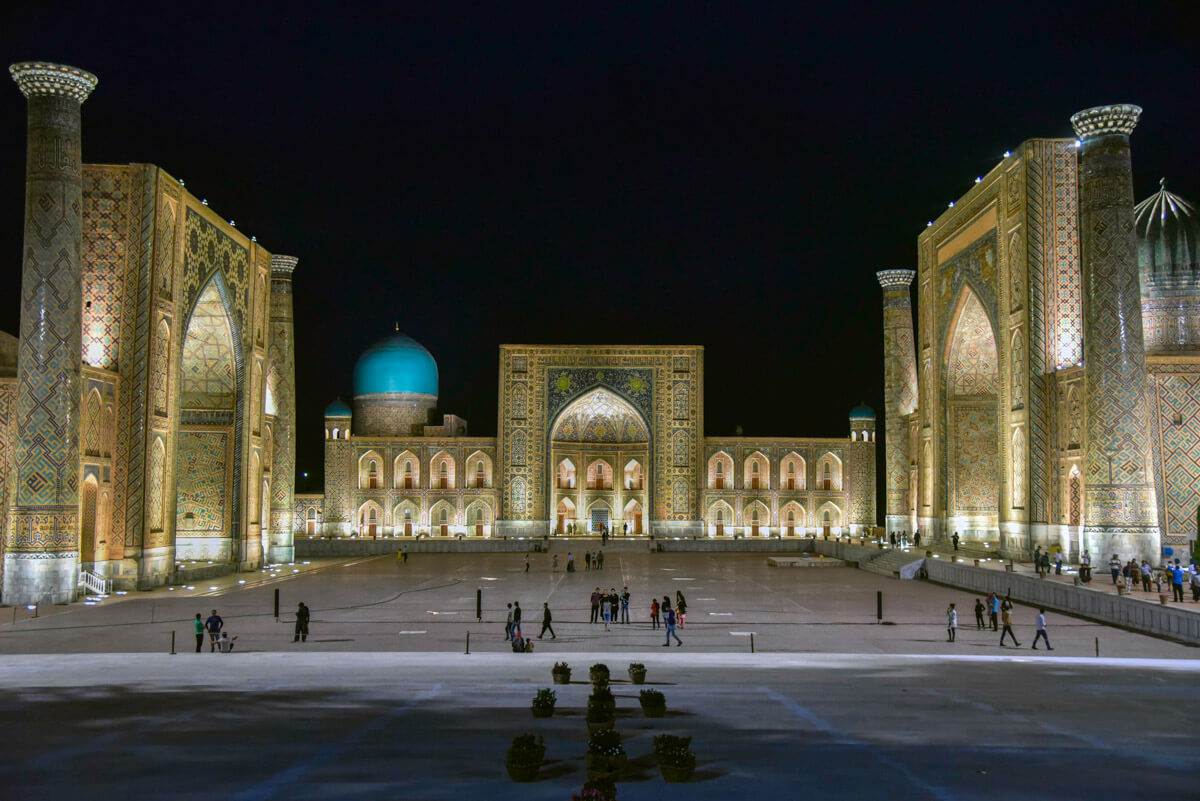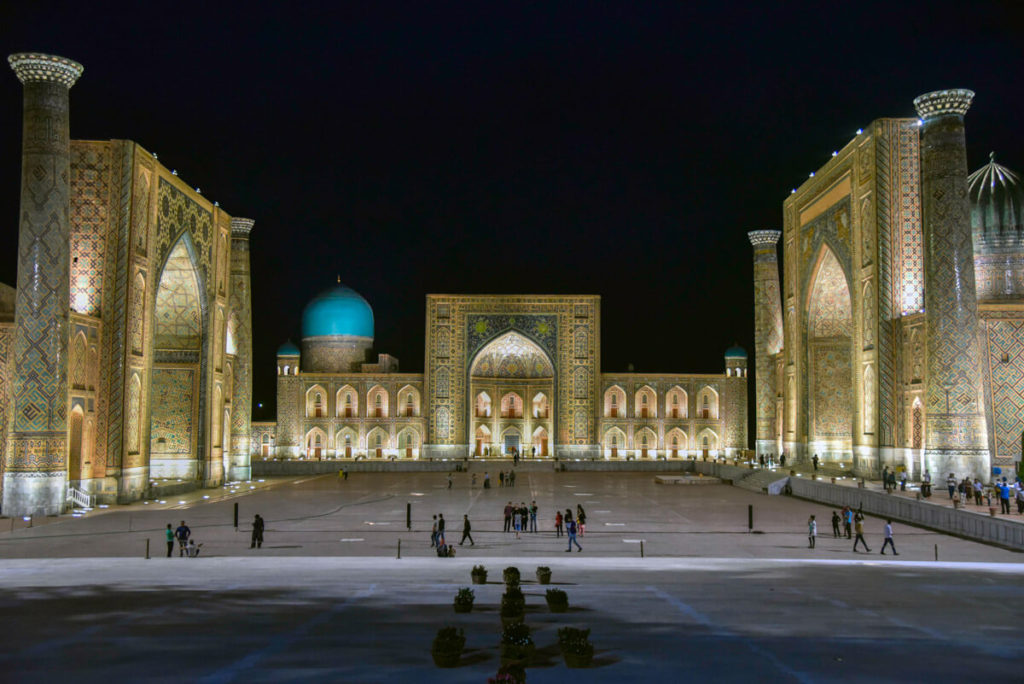 🛺 How to move around Uzbekistan: transportation
Travel insurance for Uzbekistan
Get IATI Insurance: 5% discount + long-term plans to travel around the Stans
Get your discount when buying through this link
Traveling around Uzbekistan by train
Trains are the way to travel in Uzbekistan. Most cities are connected by train, they run very regularly and are very comfortable.
Some tips:
It's recommended to book your train tickets in advance – Especially for long-distance trains. You can book them at the train station itself and always remember to bring your passport.
There are different kinds of train – There is a regular, modern train and the high-speed one. They are built by a Spanish company, so they have many similarities to the AVE and other Spanish trains. Furthermore, there is the Russian train, which is the classic old one from the Soviet Union times.
You must try the Soviet train at least once – Traveling long distance on a Russian train is an experience by itself. I took it from Samarkand, all the way west to Kazakhstan, on a 32-hour journey. You are most likely to be the only foreigner on board and everybody is super friendly with you.
Also common and really cheap. Between cities, it's common to travel in shared taxis, which cost even less than a train.
Only in Tashkent, there is metro and it was inspired by the one in Moscow or Saint Petersburg and it's a delightful masterpiece. For more information, read: Places to visit in Tashkent.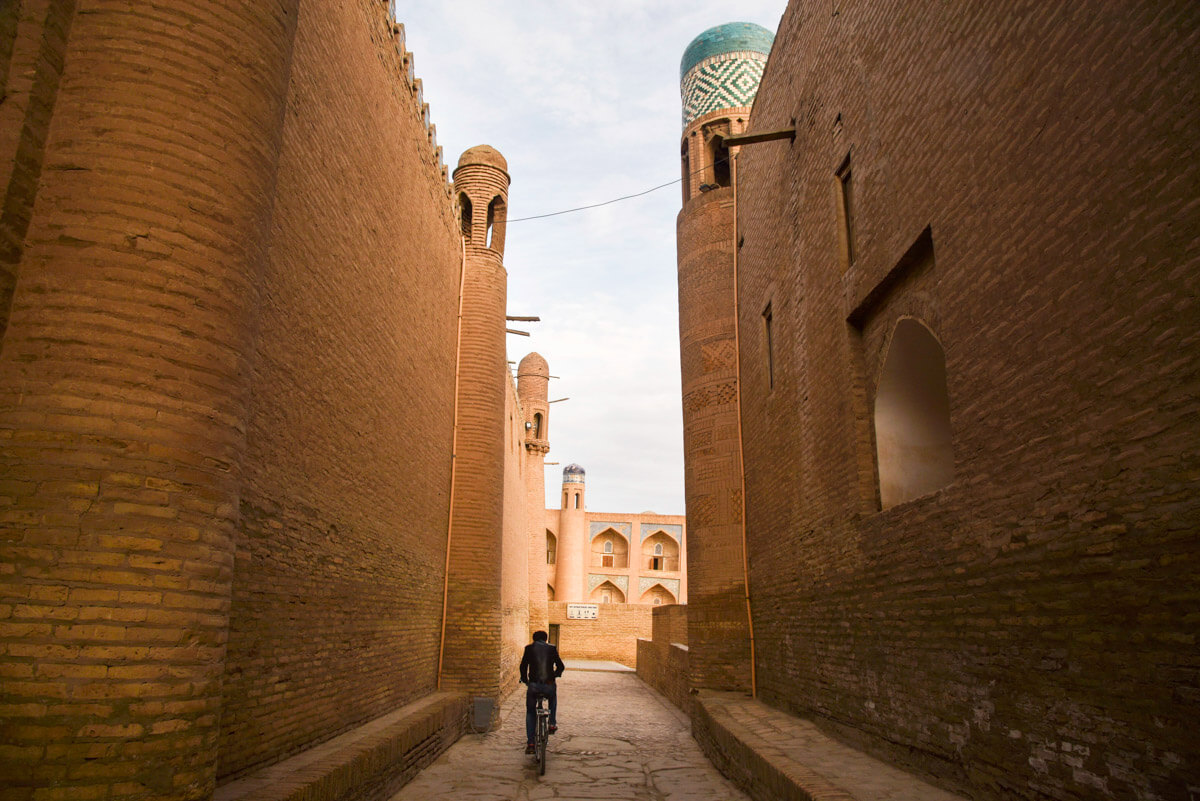 ❗ More information for traveling to Uzbekistan
📢 In my Travel Resources Page you can find the list of all the sites and services I use to book hotels, tours, travel insurance and more.
All guides and articles for traveling in Uzbekistan destination
Travel guides to other countries in Central Asia