Is Afghanistan safe to travel?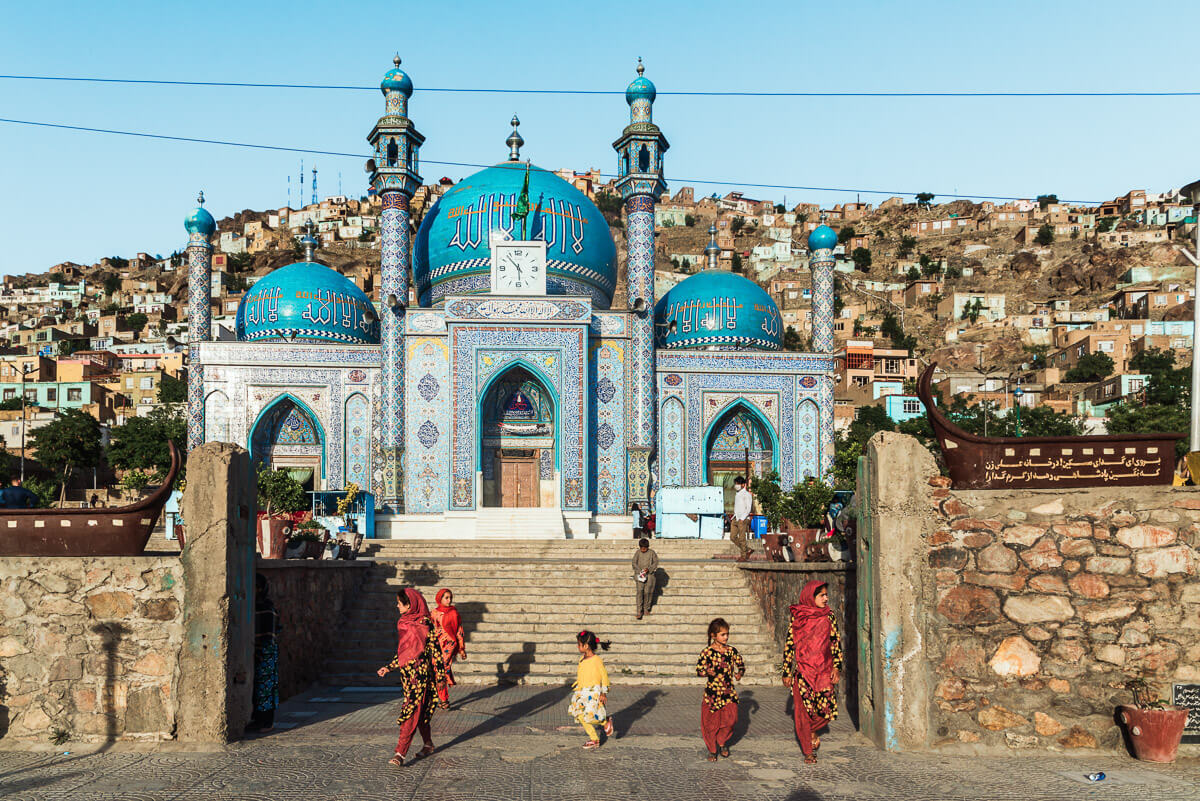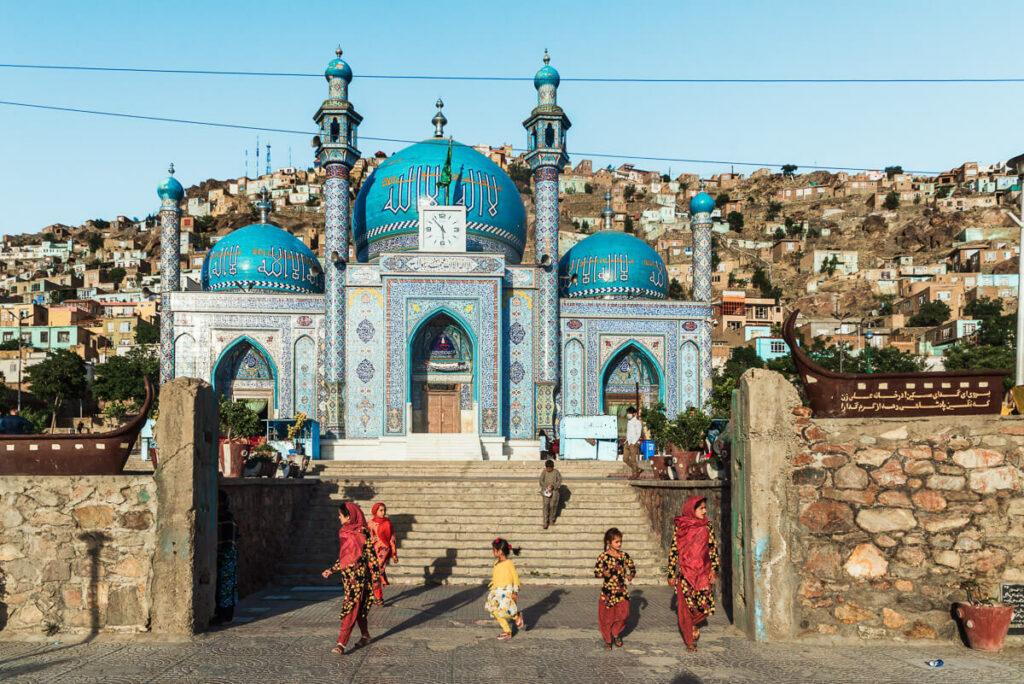 ---
Wanna travel to Afghanistan with Against the Compass?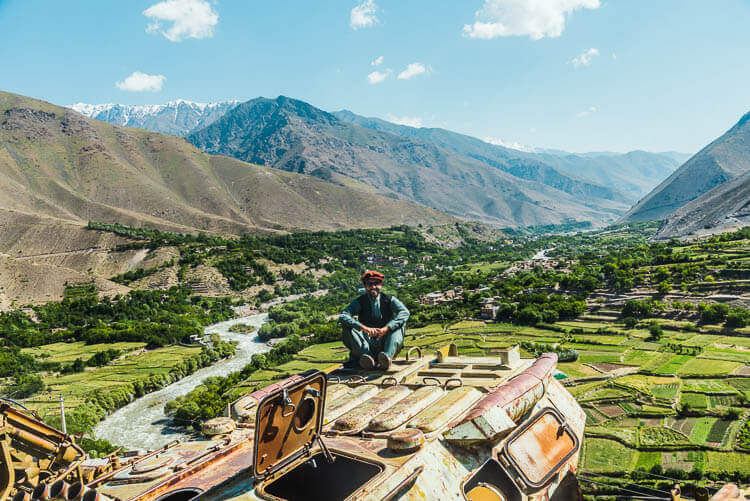 We are currently one of the very companies taking groups into Afghanistan, visiting Kabul, Bamyan, Mazar and even Kandahar. The next one is scheduled on:
November 30th to December 9, 2023 (3 slots left)
---
This post was originally written during the first week of August 2021, before the major Afghan cities were taken. In a matter of days, however, the whole country fell into Taliban hands, including Kabul. The airport is closed, there is no way in, no way out, and the Taliban are now in charge of Afghanistan. When will Afghanistan be safe to visit again? Nobody knows, unfortunately.
On December 24th, 1979, the Soviet Union invaded Afghanistan, unleashing a bloody 9-year war, which was then followed by some awful years of warlord rule, which caused the emergence of a Taliban government that lead to the US military invasion of 2001, originating a brand-new conflict still going on today.
Afghanistan has been in continuous conflict for over four decades, it is a country that is synonymous with war and considered to be the most dangerous country in the world.
This is the reason why nowadays, few travelers dare to visit this Central Asian country.
Frankly speaking, I do believe that Afghanistan is an unsafe country that only experienced travelers should attempt. Kidnappings are high risk, terrorist attacks abound and the Taliban-controlled districts and provinces change by the day.
However, by keeping in mind a few precautions, having some key local contacts, and doing proper planning, one can safely visit Afghanistan, relatively speaking.
So, is Afghanistan safe to visit? This is the ultimate safety guide to the country, where you will learn how to travel safely in Afghanistan, highlighting the safest regions in the country, as well as a bunch of essential safety tips.
Afghanistan is a dangerous country, so do get specialized travel insurance in high-risk countries like Battleface, an insurance provider that also offers crisis response and full assistance in situations of terrorism, insurgency and kidnapping
CLICK HERE TO GET A FREE QUOTE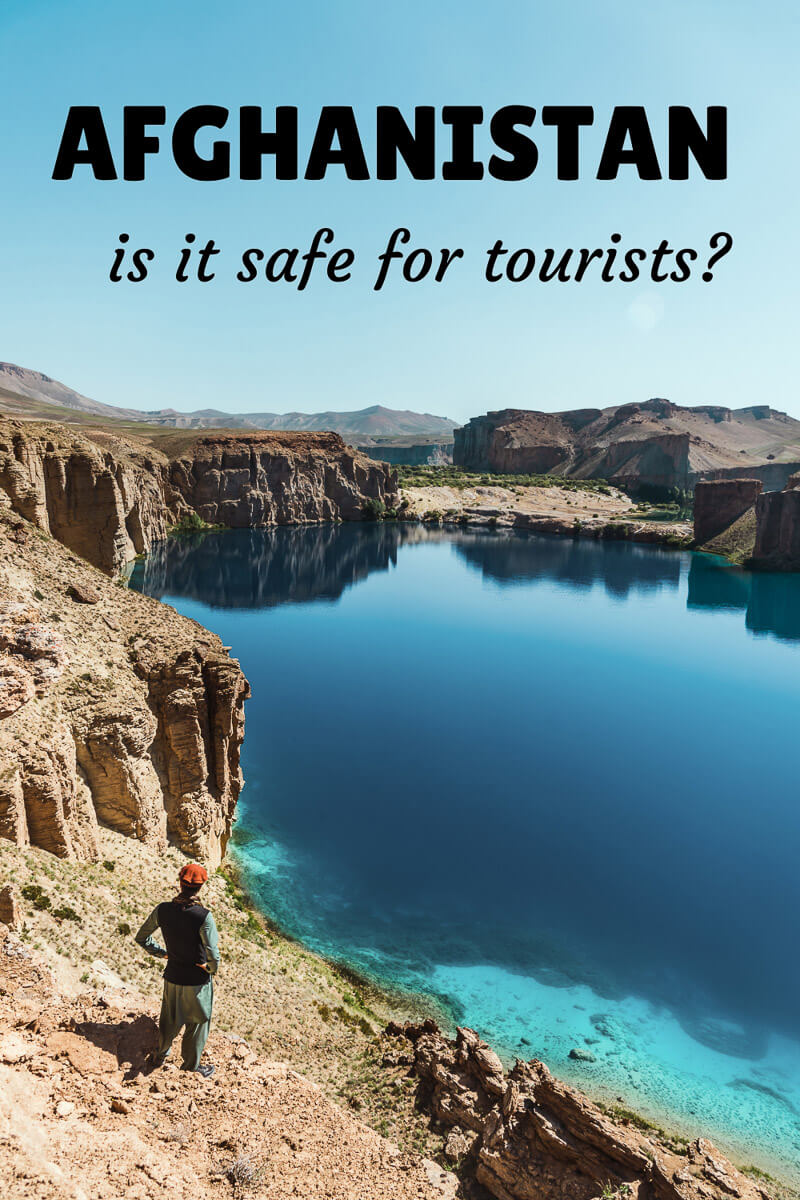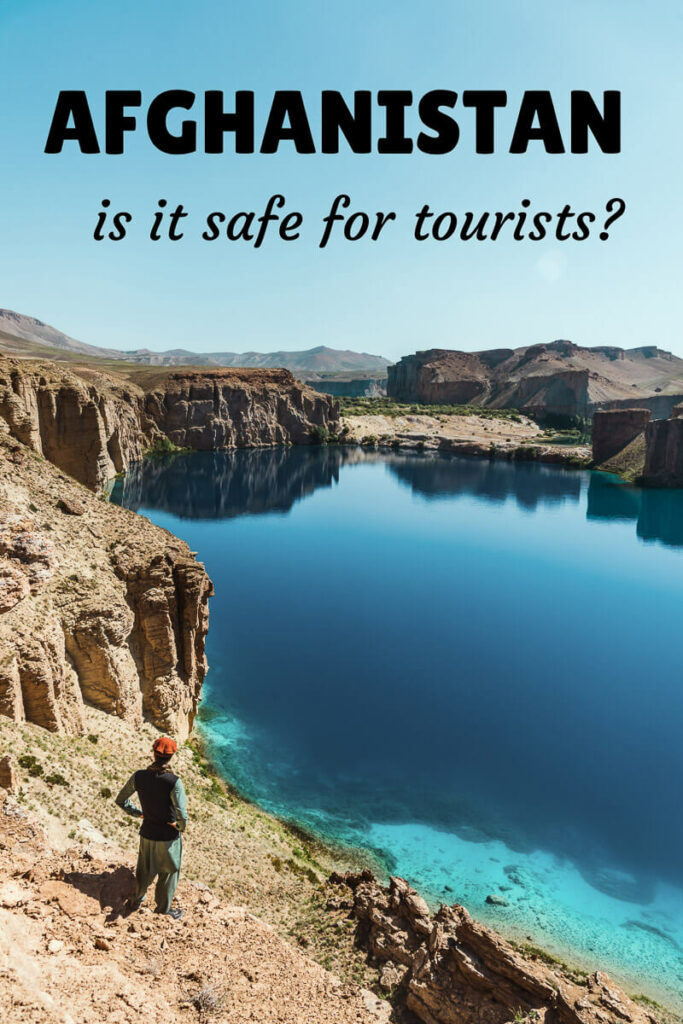 In this travel safety guide to Afghanistan, you will find:
Latest update: How safe is Afghanistan right now?
Afghanistan is a dangerous country, so do get specialized travel insurance in high-risk countries like Battleface, an insurance provider that also offers crisis response and full assistance in situations of terrorism, insurgency and kidnapping
CLICK HERE TO GET A FREE QUOTE
Afghanistan isn't as safe as it used to be a couple of months ago.
Since the United States began to withdraw its troops from Afghanistan in 2021, the Central Asian country has been all over the news. The experts claim that, once US troops are gone, nothing will stop the Taliban from taking over the whole country, since the Afghan forces are not militarily prepared to face them.
As of July 2021, the Taliban haven't taken any major city yet, but they have extended their territory significantly, taking over places like Badakhshan and the Wakhan Corridor, the safest region in Afghanistan for tourists, and one of the few provinces which had never been under Taliban rule.
So, is Afghanistan safe for tourists?
Nobody knows what will happen next, but I recently talked to the owner of the most renowned travel agency in Afghanistan, who said that they are currently only accepting well-experienced travelers, plus they aren't doing any trips outside of the main cities.
Most Afghans I spoke to feel confident that big cities like Kabul or Herat won't fall into Taliban hands, but they said the same for the Wakhan Corridor, so I can't be anything but pessimistic about the near future of Afghanistan.
Personally, I don't think it's a good idea to travel to Afghanistan right now, especially because places like Bamyan are currently off-limits, and the situation is so uncertain. The foreign troops are expected to be completely gone by September and I would not make any further decisions until then.
Pakistan is way safer than Afghanistan. Read my Pakistan travel guide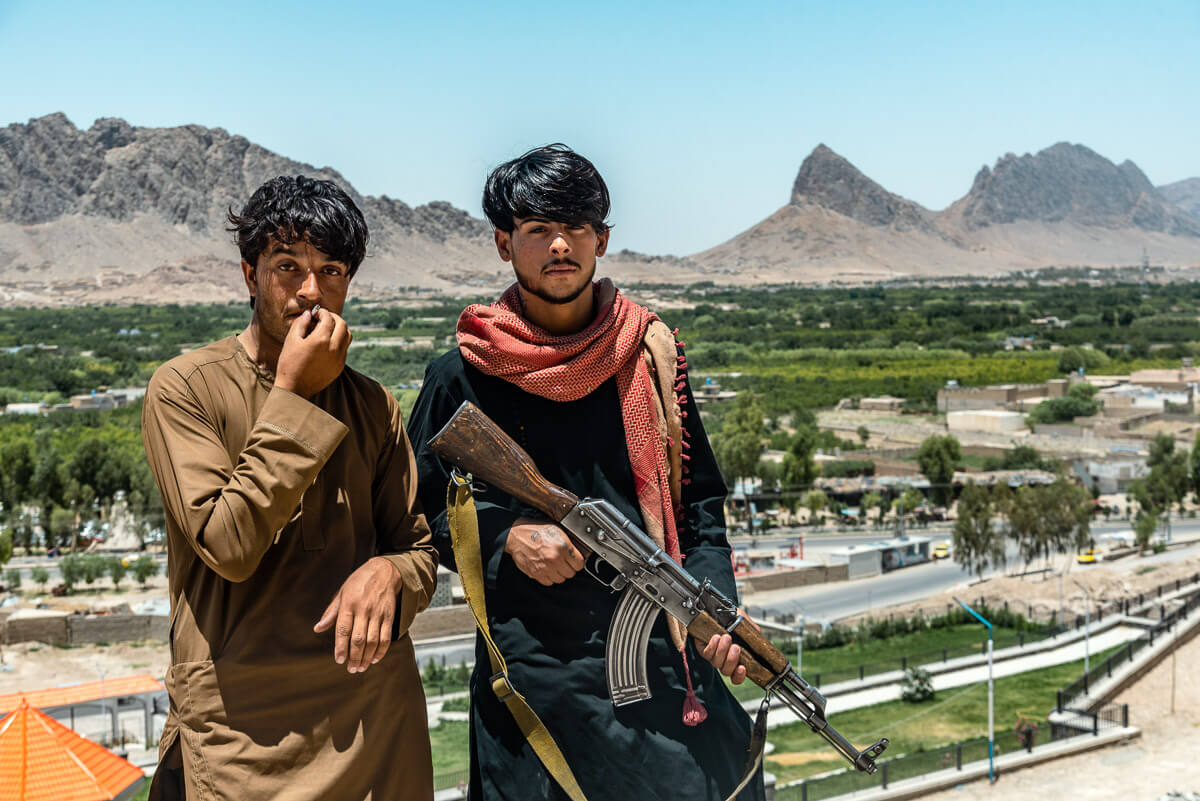 Understanding Afghanistan: Introduction to more than 40 years of conflict
It all started in 1979, with the Soviet Union invasion of Afghanistan.
By that time, Afghanistan was ruled by a Communist party that introduced a set of social reforms which undermined the tribal people, provoking rebellions across rural Afghanistan.
The USSR felt the Communist Party was weakening, so they decided to intervene militarily initiating a 9-year conflict between the Soviets and the Mujahideen, an Islamic guerrilla force which was backed by the USA. The Soviets were defeated.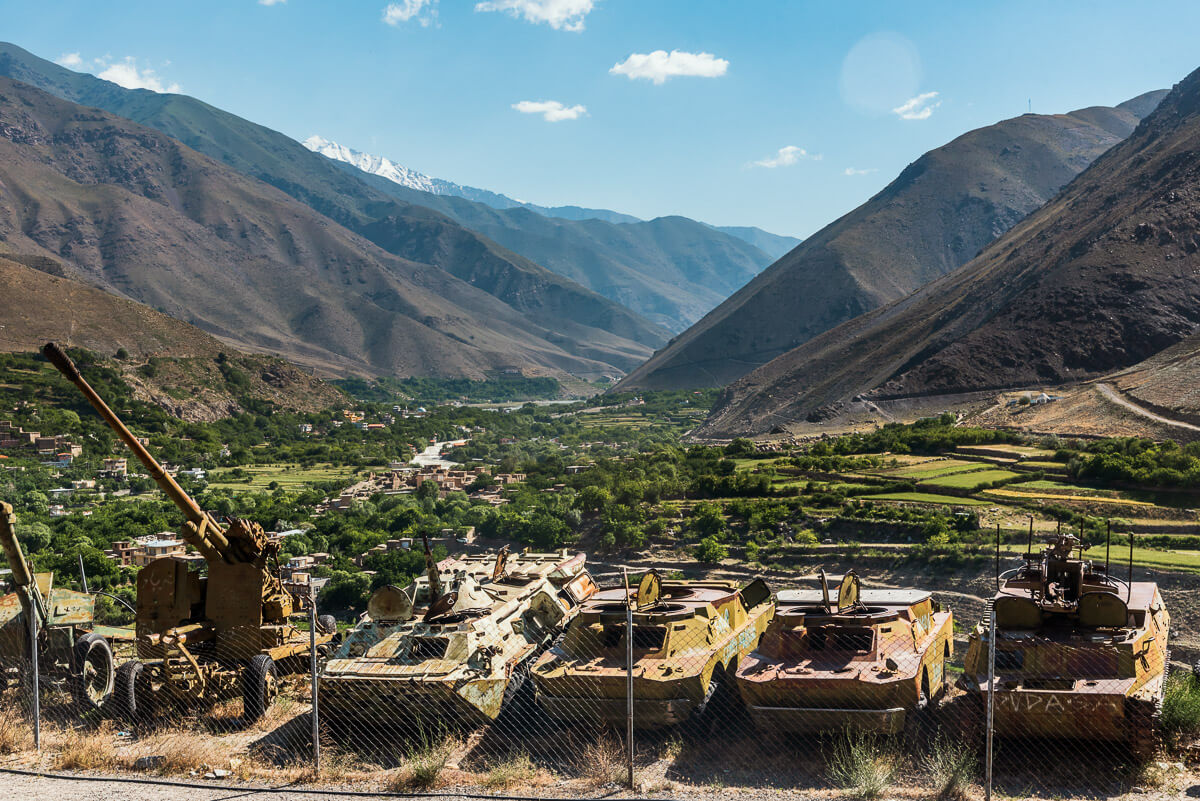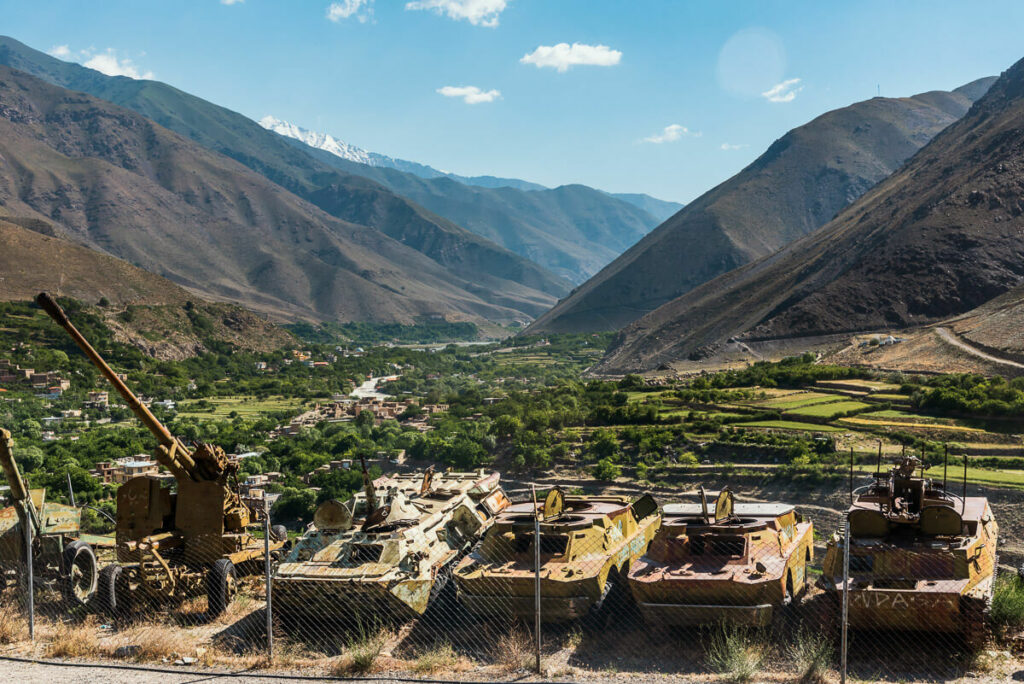 The following years weren't any better. The same Mujahideen who had fought for the freedom of their nation, started fighting each other for power. Instead of having a one-nation consolidated political project, each authoritarian warlord ruled over their respective domain.
While those warlords were impoverishing the country, a former Mujahid who was fed up with all that warlordism, returned to his home city of Kandahar to form the Taliban movement. His name was Mohammed Omar, popularly known as Mullah Omar, the historical leader of the Taliban.
The Taliban quickly took over the whole Kandahar province and, by 1996, they controlled 90% of Afghanistan's territory, including Kabul.
They imposed the strictest Sharia across the country and ruled until 2001.
In the light of the Taliban's refusal to hand over Osama Bin Laden after the 9/11 attacks, the US decided to invade Afghanistan, kicking the Taliban out of power by December 2001.
Democracy was established and, for the following two decades, both foreign troops and the Afghan Government have been fighting against the Taliban, but they have not managed to put an end to the conflict. The current democratic government is one of the most corrupt ever.
By September 11th, foreign troops will be gone, and another episode in Afghanistan's 40-year conflict will begin. Will Afghanistan be safe to travel by then?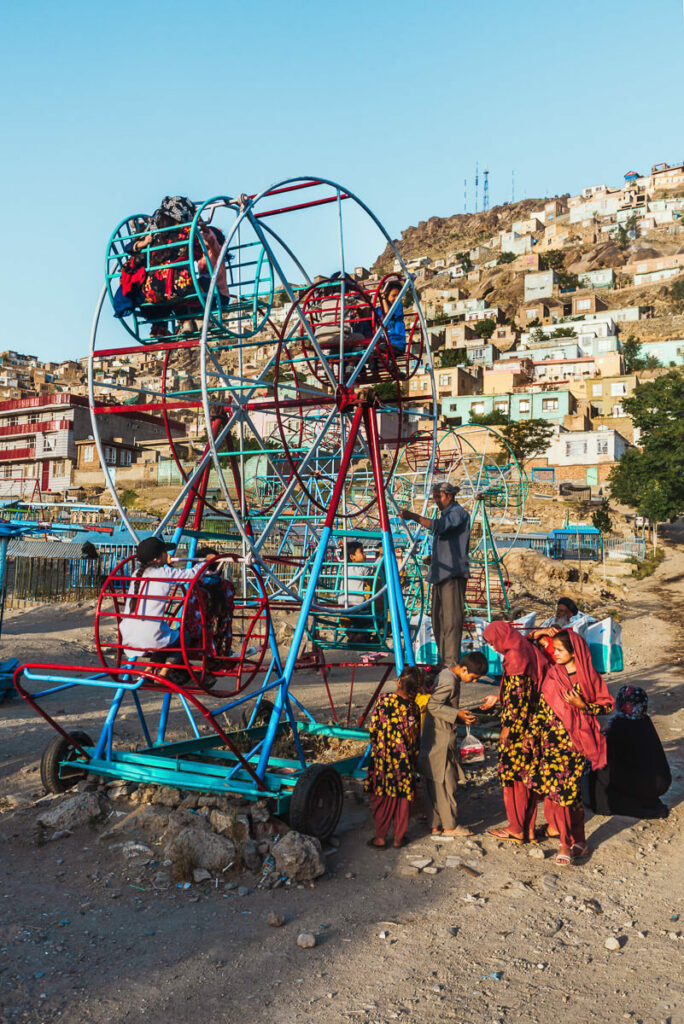 Why is Afghanistan dangerous?
Everyone knows that Afghanistan is dangerous but, what are the actual dangers which you should be afraid of?
Is Afghanistan safe from terrorist attacks?
Suicide bombings are a common threat in Afghanistan, each year varying in intensity. However, this should be the least of your concerns since, statistically speaking, getting hit by a bomb is very unlikely, as they occur at a very specific place, at a very specific time.
Furthermore, lately, they have been exclusively targeting areas where the Hazara people live – a Shia ethnic group – like when they bombed that girls school back in May 2021.
They rarely target local markets or busy areas in the city center. Nevertheless, know that they don't follow any specific pattern, but they are extremely random, so the risk always exists.
To be very honest with you, the first day that I strolled the streets of Kabul, I couldn't stop thinking about random bombs, but then I realized that Kabul is a city of four-million people, where all Afghans get on with their lives, so I stopped worrying about it.
Is Afghanistan safe from kidnappings?
Being kidnapped is a potential threat and danger in Afghanistan, much more likely to happen than bombs.
Across Afghanistan, there are plenty of miserable people who see foreigners as an opportunity to make money by selling you to the Taliban.
Nonetheless, kidnapping someone isn't that easy, meaning that they don't randomly take anyone who is walking around in the middle of the day, but they are carefully planned. That's why most kidnappers tend to target high-profile people, not random tourists.
This doesn't mean that tourists can't get kidnapped though. Of course, they can, the reason why you must always keep a low profile and try not to attract much attention. More on that in the safety tips section.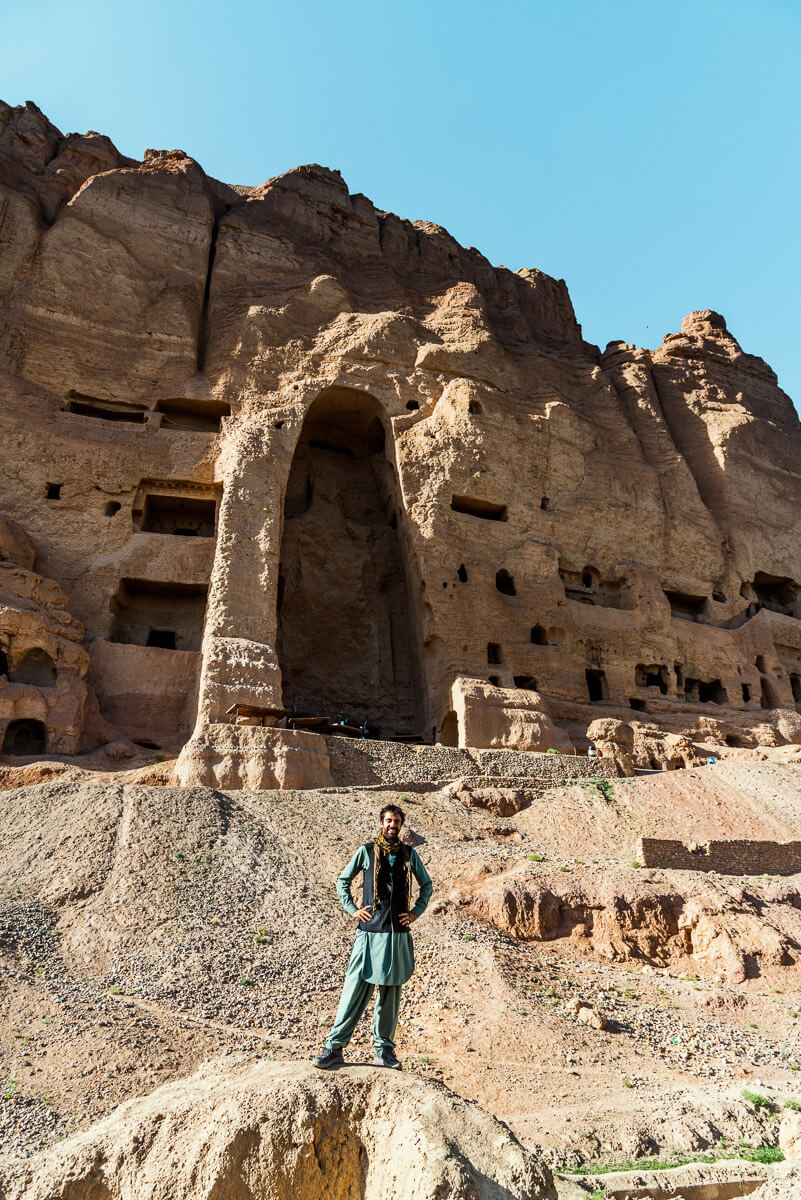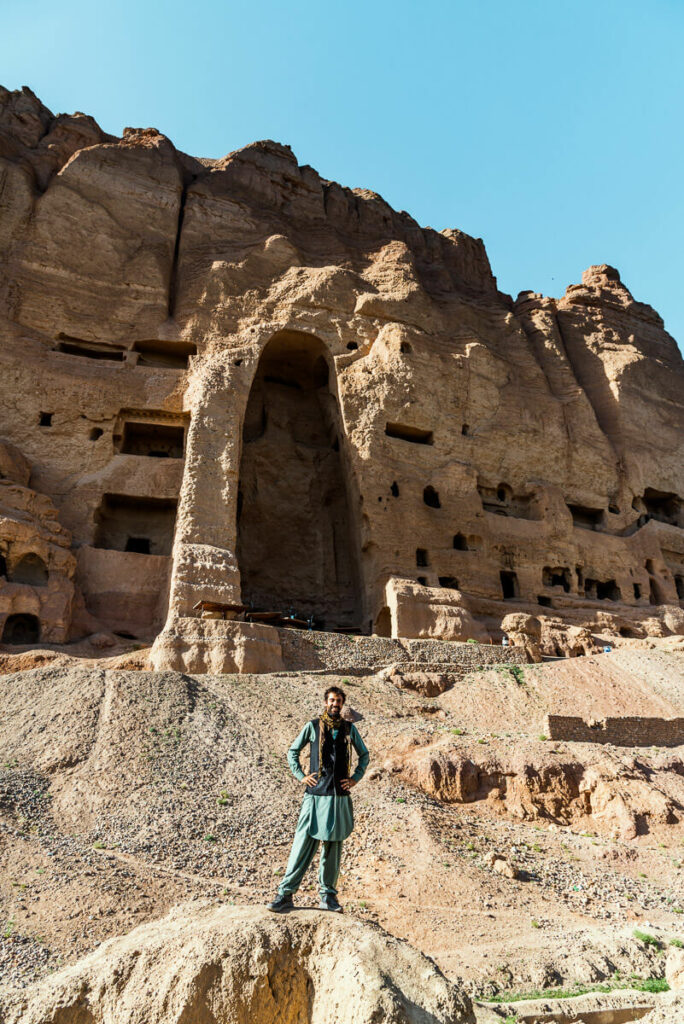 Is Afghanistan safe from violent crime?
This should be the biggest of your concerns, especially in Kabul, Herat and Mazar, but especially in Kabul.
Several decades of war and displacement of people have resulted in a country with high levels of violent crime comparable to Sao Paolo or Mexico City, probably even worse.
Violent crime is so bad in the big cities that there is no nightlife anymore. Apart from heroin junkies, the streets of Kabul and Herat are totally empty when it gets dark but, don't worry; as long as you are not wandering alone after 10 or 11pm, and don't take random shared taxis, you will be fine.
In Kabul, I met with my friend and local photographer @wasimmirzaie, with whom we traveled all over Kabul, visiting the bird market, Bibi Mahroo Hill and Babur Gardens, always getting around on either foot or by local taxi. It seemed Wasim really knew his way but, the day after we met, the passengers from the shared taxi he took every day single to go to the office mugged him with a gun.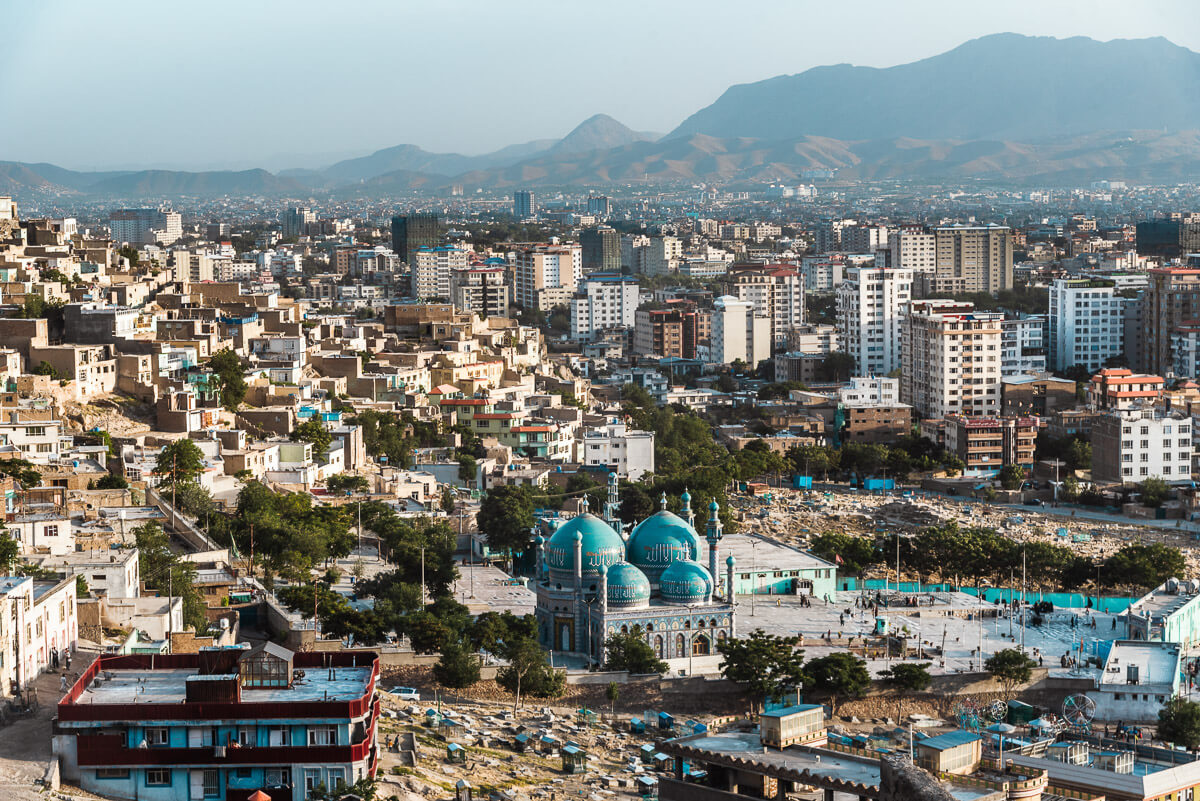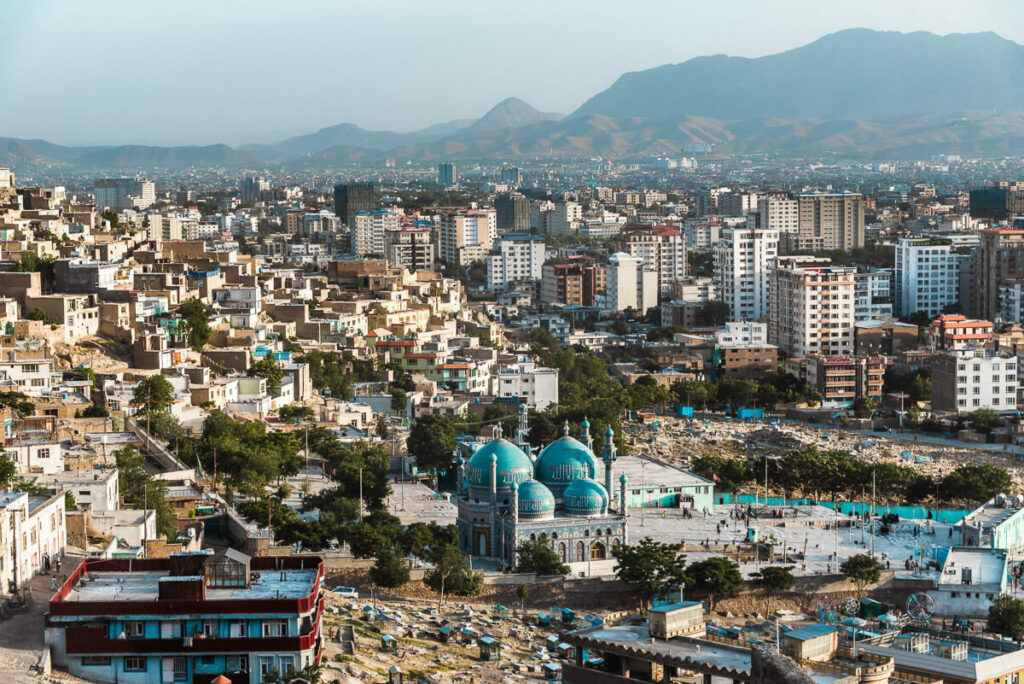 Specialized travel insurance for Afghanistan
Something you should be aware of is that, unless you have specialized travel insurance like Battleface, no insurance will cover accidents related to terrorism, kidnappings, insurgencies and stuff like that, but only Battleface does.
Battleface gives the option of adding crisis response on top of your regular plan, a service aimed at offering full assistance if the unlikely happens, becoming the ideal insurance for countries like Afghanistan.
However, so far they only offer coverage to a small bunch of countries like UK, USA, Germany and a few more European countries. If you are not on the list, I recommend IATI Insurance. It does not offer crisis response, but it's one of the few companies that covers travel in Afghanistan. Readers of this blog have a 5% discount.
Where in Afghanistan are safe to travel?
Afghanistan is a dangerous country, so do get specialized travel insurance in high-risk countries like Battleface, an insurance provider that also offers crisis response and full assistance in situations of terrorism, insurgency and kidnapping
CLICK HERE TO GET A FREE QUOTE
The parts of Afghanistan which are safe are those that are Government-controlled. For years, all the areas within this list used to be controlled by the Afghan forces. However, the map has drastically changed in a matter of weeks. I will try to keep this list fresh, but do your own research before paying a visit to the country.
Is Kabul safe?
Kabul is the capital of Afghanistan and the entry point for most travelers.
When it comes to big cities, Kabul is my favorite. A chaotic, lively city with crazy levels of traffic, but absolutely photogenic and welcoming. From burqa sellers to balumi stalls, but also peaceful gardens and fine-dining Afghan restaurants, there is always something to do in Kabul, something surprising to look at.
Unfortunately, Kabul is the most dangerous city in Afghanistan – from this list. There is a terrorist attack every other week and it's the city with the worst crime. The level of security, nonetheless, is absolutely insane. There are military checkpoints in every corner, besides several American-owned high-tech zeppelins controlling the city 24/7.
I did go sightseeing by myself in Kabul, in busy, central areas, and never faced any issues, but it is recommended to go with a local and, obviously, not strolling the streets after 10-11pm.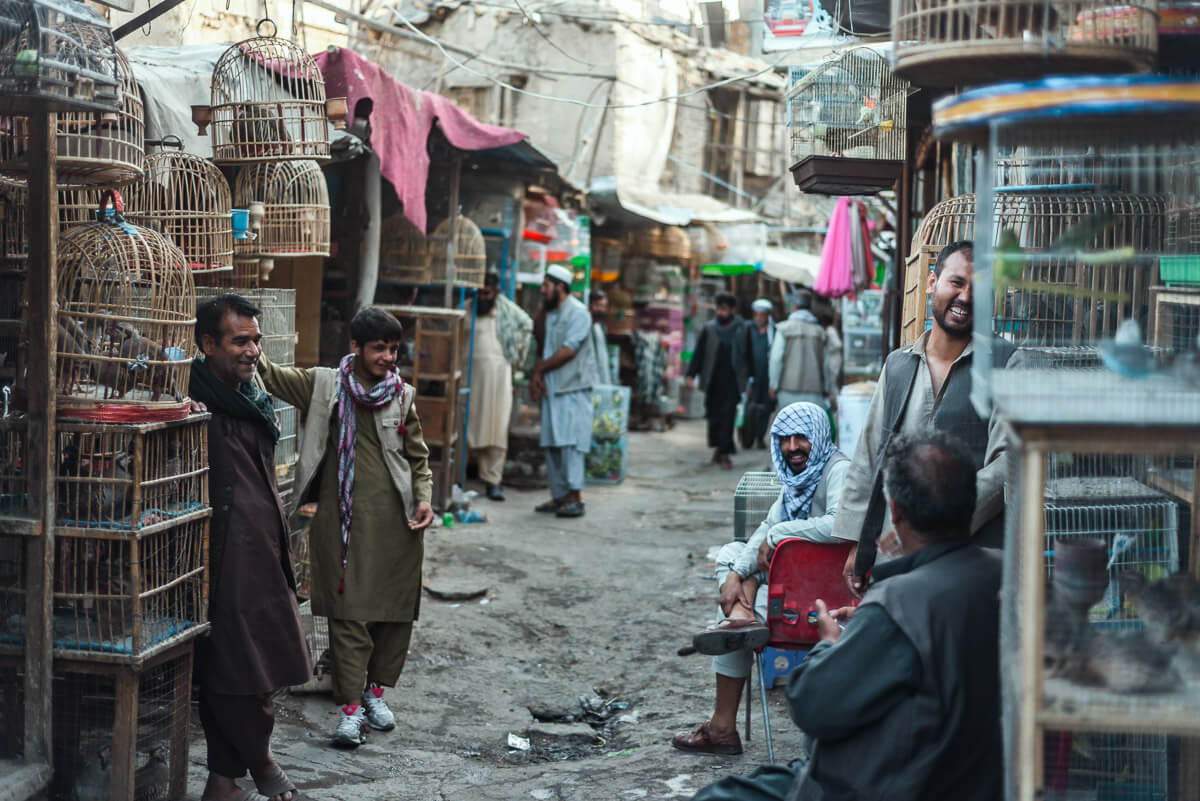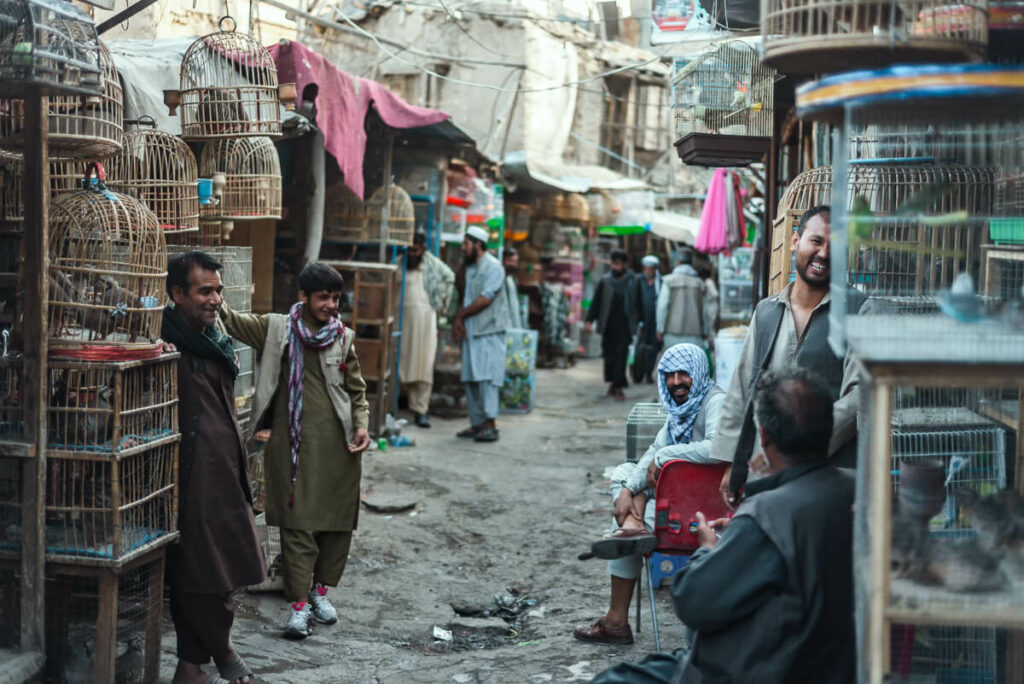 Is Panjshir safe?
Panjshir is a gorgeous valley located 200km northeast of Kabul by road, famous for being a historical stronghold of Taliban resistance, a place which never fell to the Taliban. It is also known as one of the safest places to visit in Afghanistan, and you can easily go there on a day trip from Kabul, but do go with a local or trustworthy driver.
Still nowadays, Panjshir is a very safe place to travel in Afghanistan.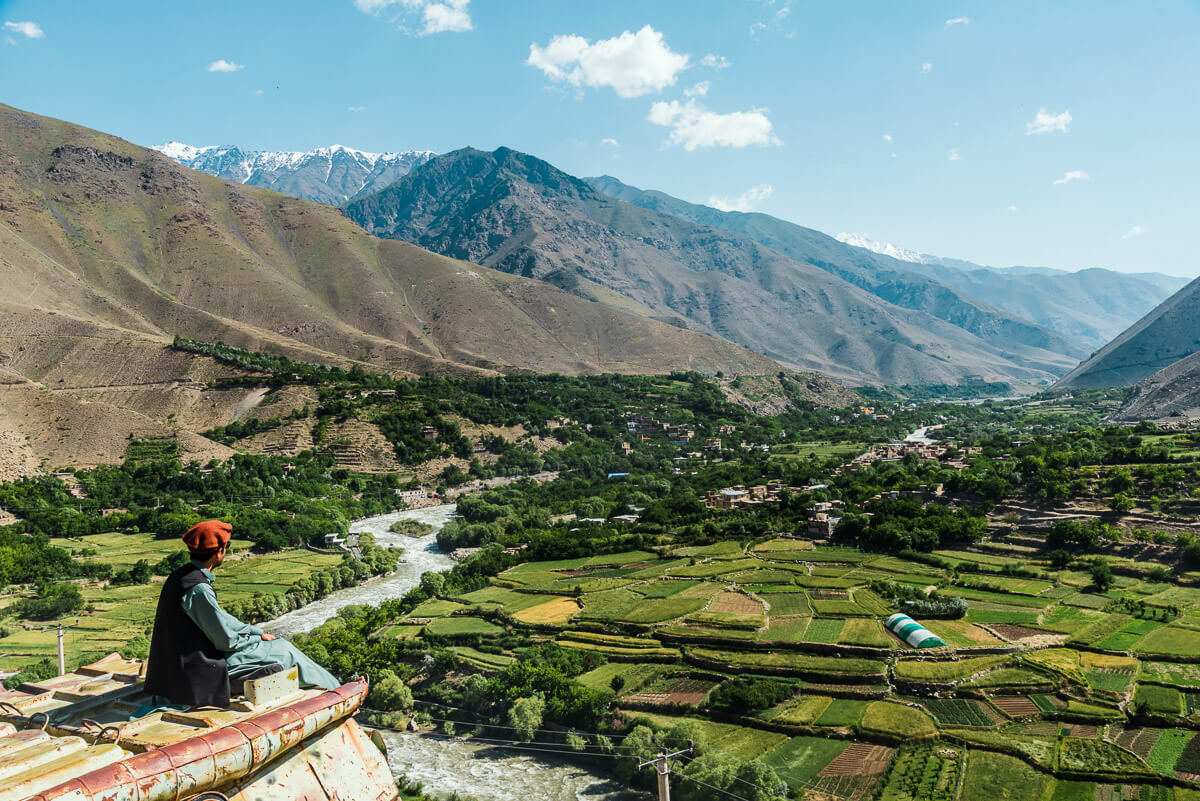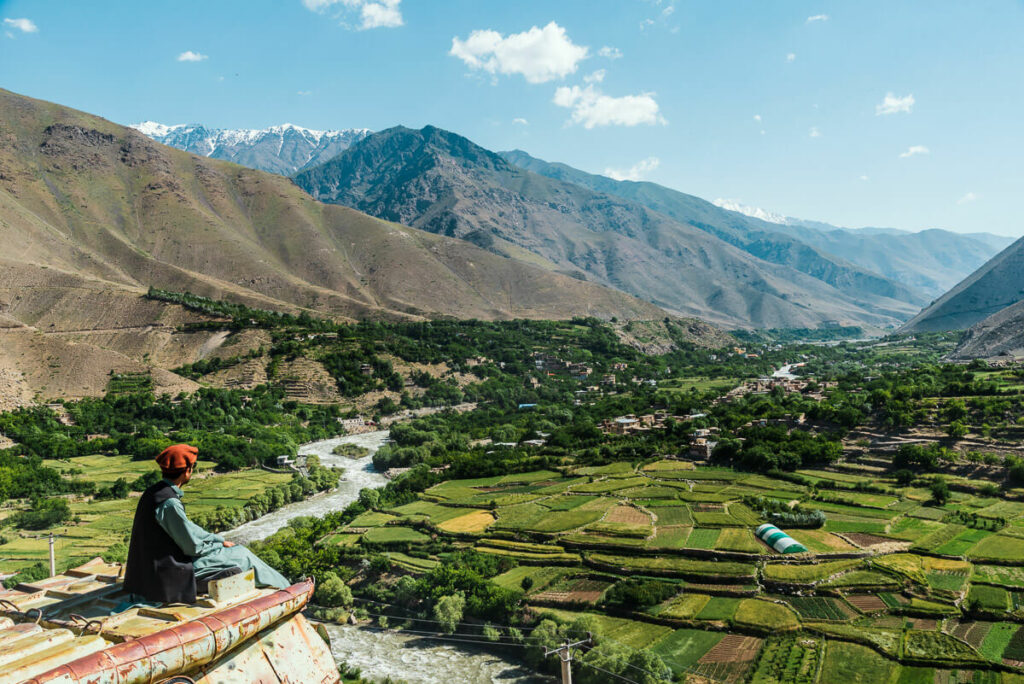 Is Herat safe?
Located in northwestern Afghanistan, Herat is the closest big city to the only open border with Iran. This is the cultural capital of Afghanistan, once part of the Silk Road, hence where you find the oldest caravanserais, mosques, fortresses and madrassas, which share many similarities with Uzbekistan's.
Herat is considered to be the safest big city in Afghanistan. Suicide bombings are rare and you will barely see any checkpoints within the city, unlike in Kabul or Kandahar.
I walked all around Herat by myself with my big camera, and it did feel much safer than Kabul, but be aware that late night crime does happen.
The situation has recently changed though. The Taliban have occupied most of Herat province, including towns and villages located right next to Herat city, and they are about to get into the city. Tour guides are not taking tourists to Herat anymore. I think they even closed the airport, so it's totally a no-go.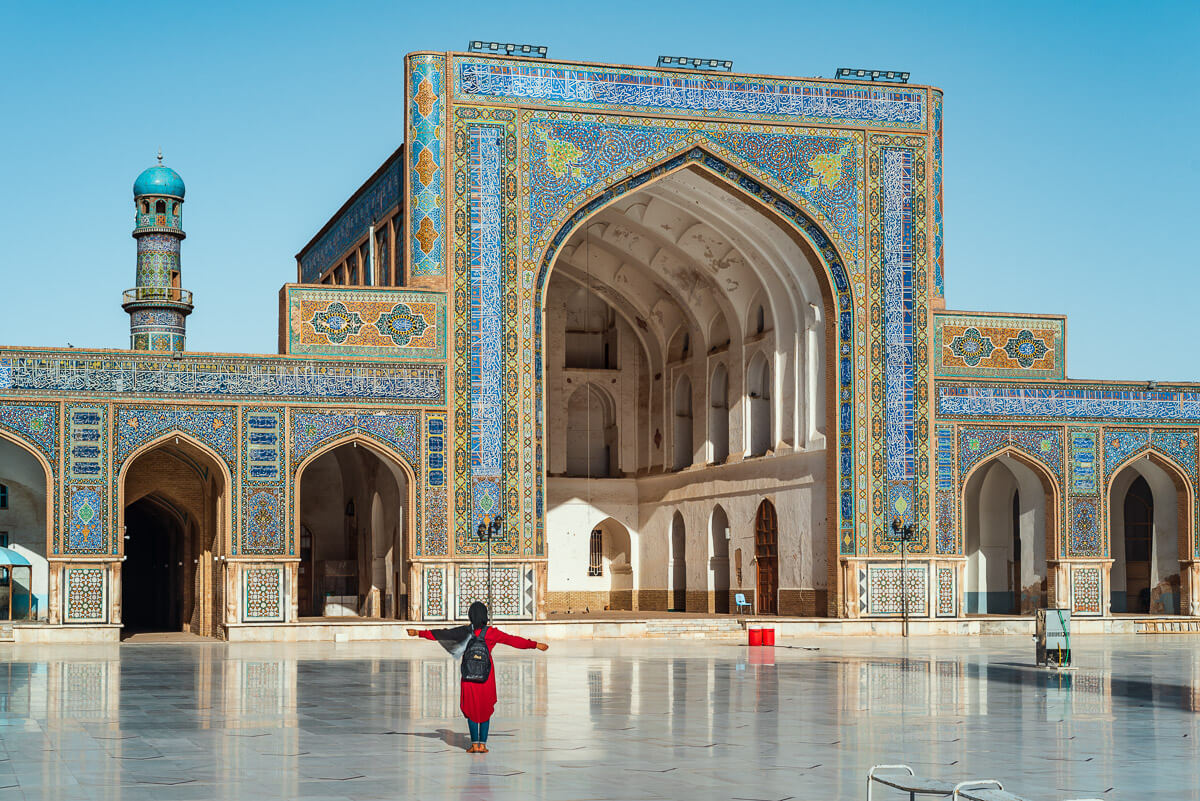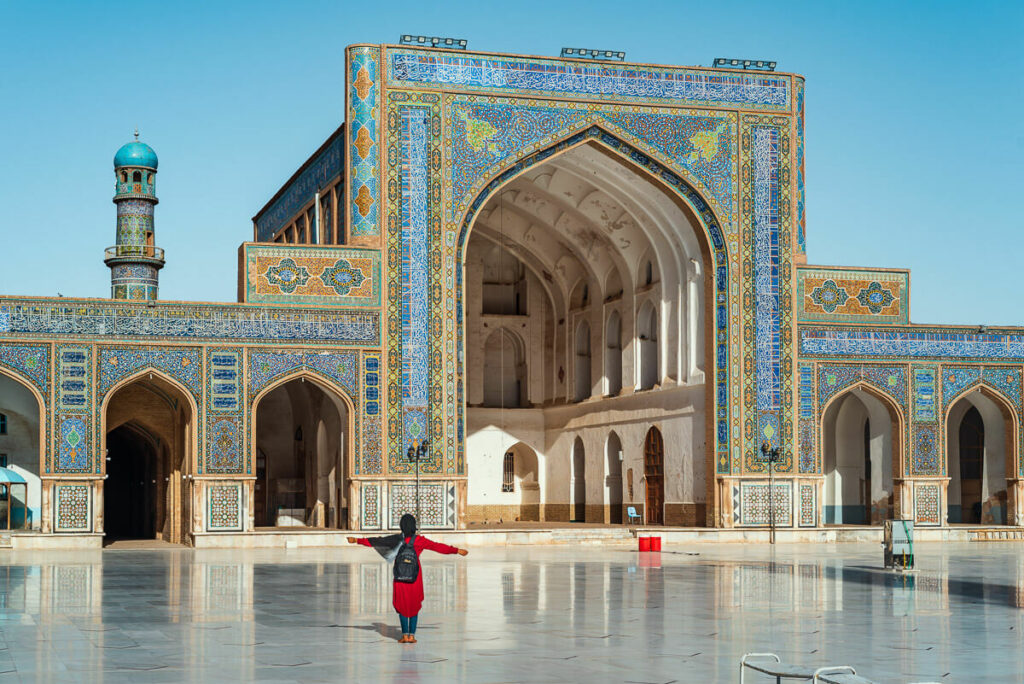 Is Mazar-i-Sharif safe?
Mazar-i-Sharif is another big city located in the north, and the first entry point for overlanders traveling from Uzbekistan. The main reason for coming to Mazar is visiting the most mind-blowing mosque in the country, the Blue Mosque.
It is also the base for visiting historical places like Balkh – an ancient place of Zoroastrianism and Buddhism – and Samangan – home to Takht-e Rostam Buddhist stuppa. Today, both places have become unsafe due to Taliban activity, and tour guides aren't taking travelers there anymore.
Mazar-i-Sharif, on the other hand, can still be visited, the level of safety being similar to Herat.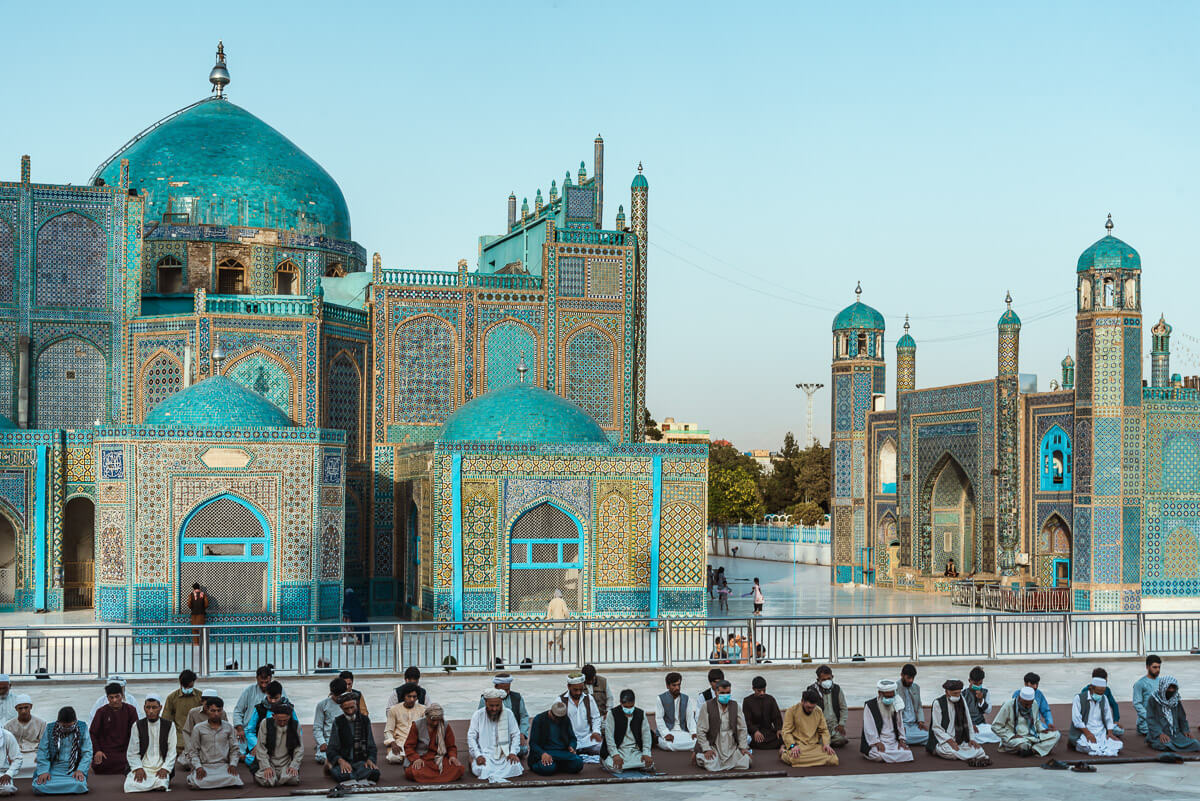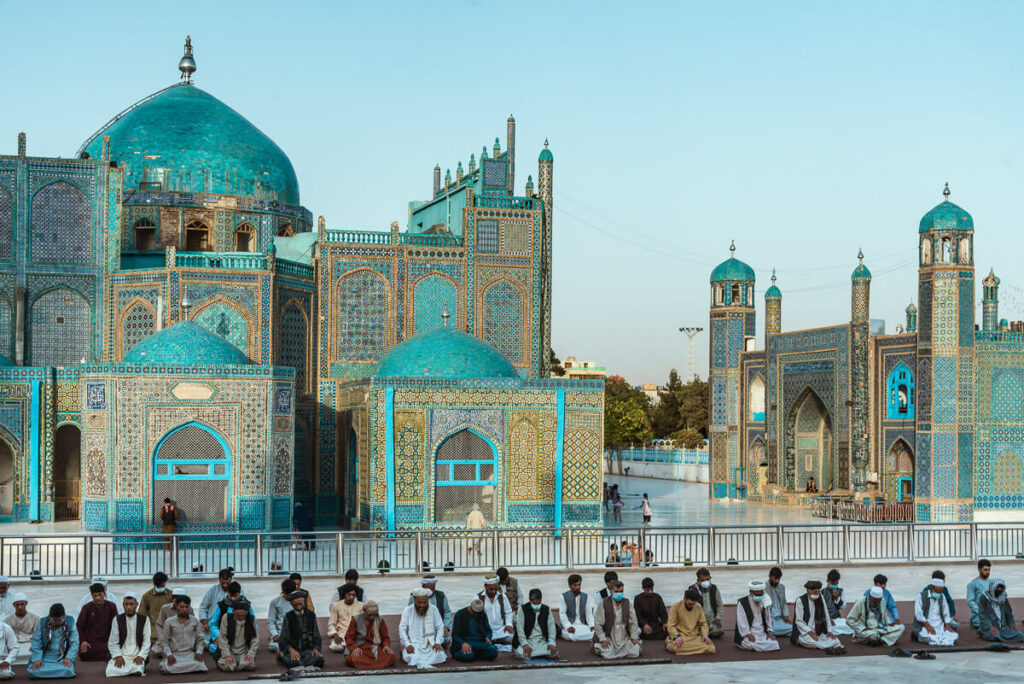 Is Bamyan safe?
The mountainous region of Bamyan used to be one of the safest regions in Afghanistan but with the US withdrawal, some of its districts have been taken by the Taliban so, since July 2021, it is no longer accessible.
Along with Badakhshan, Bamyan has the finest mountains in the country, and it's the place where those giant Buddhas were blown up during the Taliban rule, back in 2001. It is also the native land of the Hazara people, the Shia ethnic group with Mongolian features.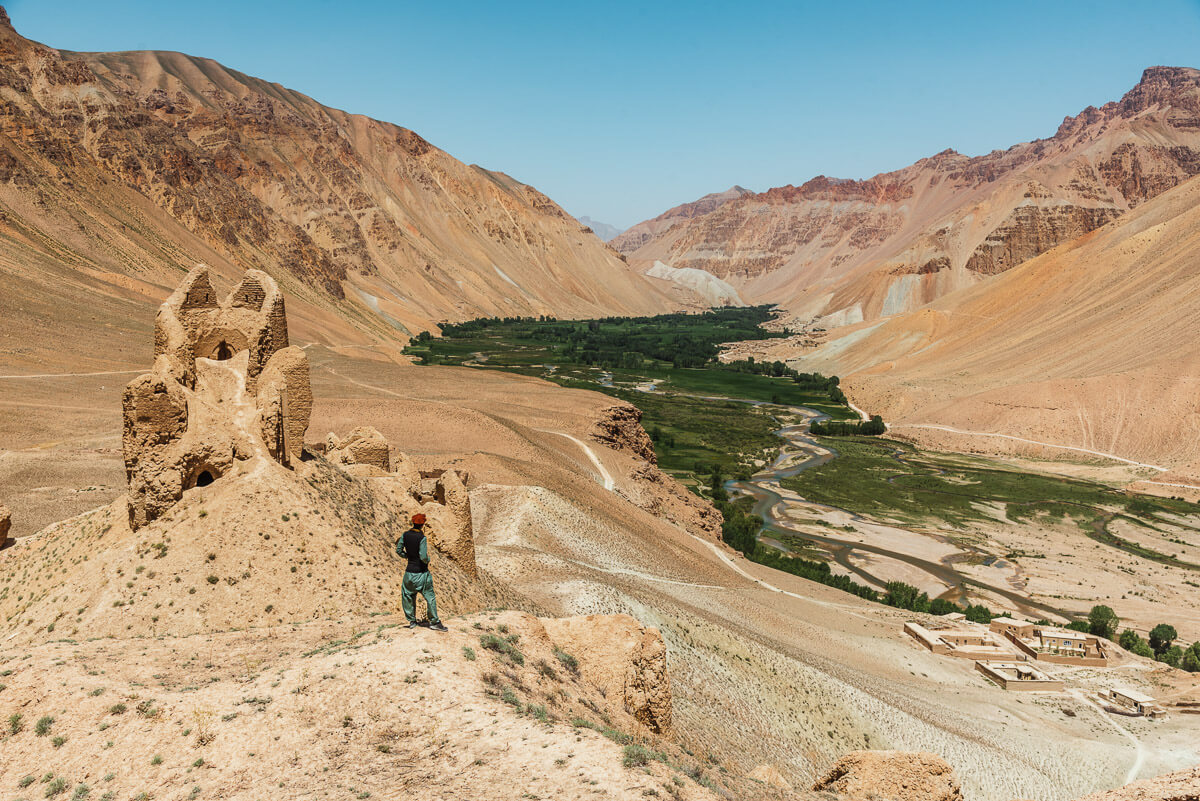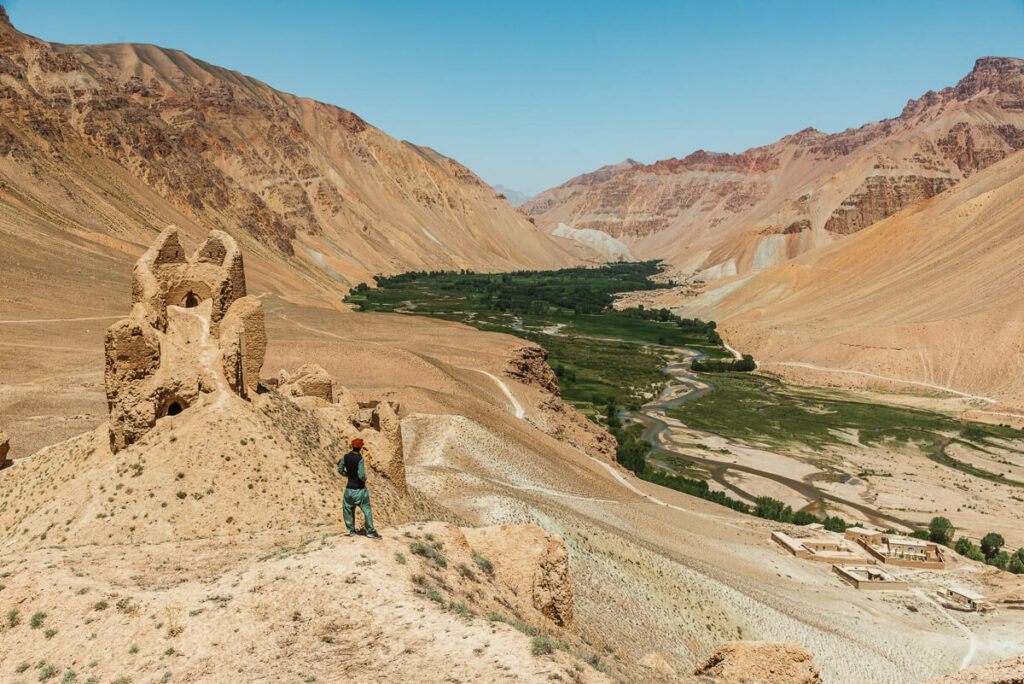 Is Kandahar city safe?
Sadly, I think I was one of the very last travelers to visit the city of Kandahar.
Infamous for being the place where the Taliban movement was created, but also a historically-rich city founded by Alexander the Great, the fundamentalist city of Kandahar was relatively safe to visit, as long as you had local contacts, but no longer.
The Taliban are trying to take it back, and some fight has been reported right at the city gates.
Therefore, I think that Kandahar isn't safe to travel to at the moment.
Read my Kandahar travel guide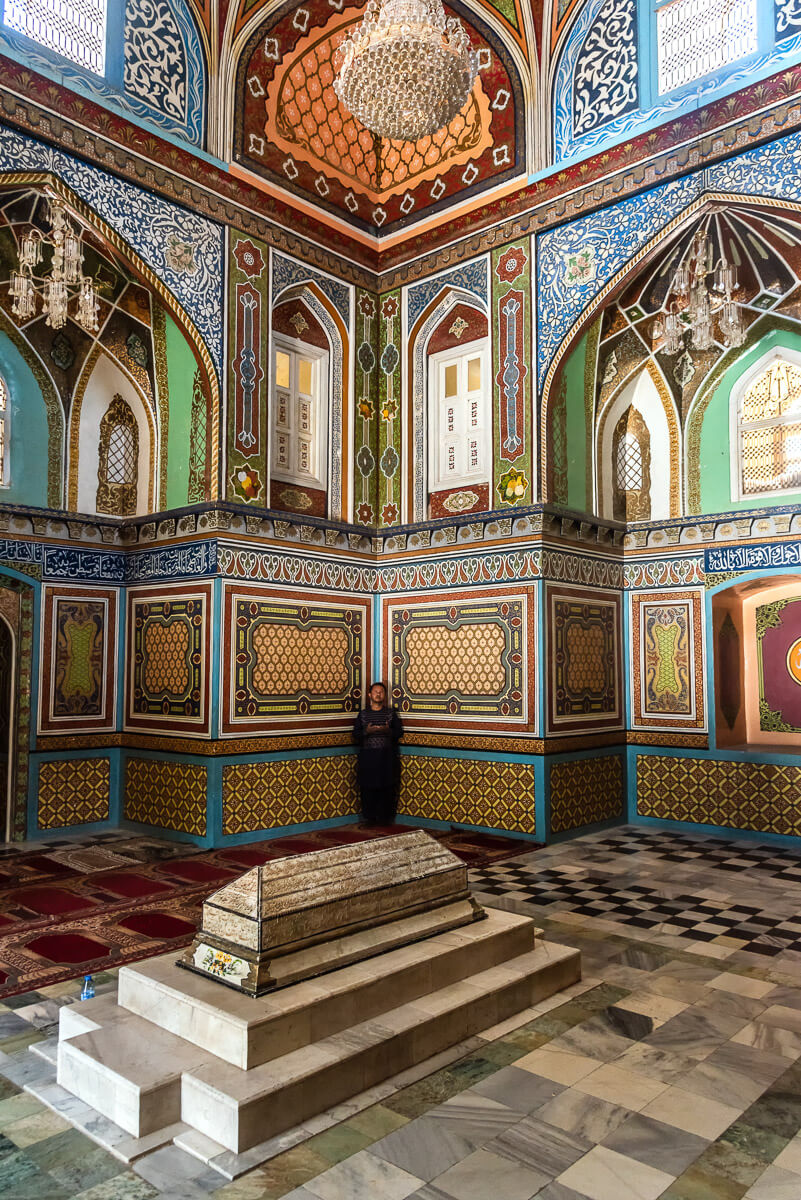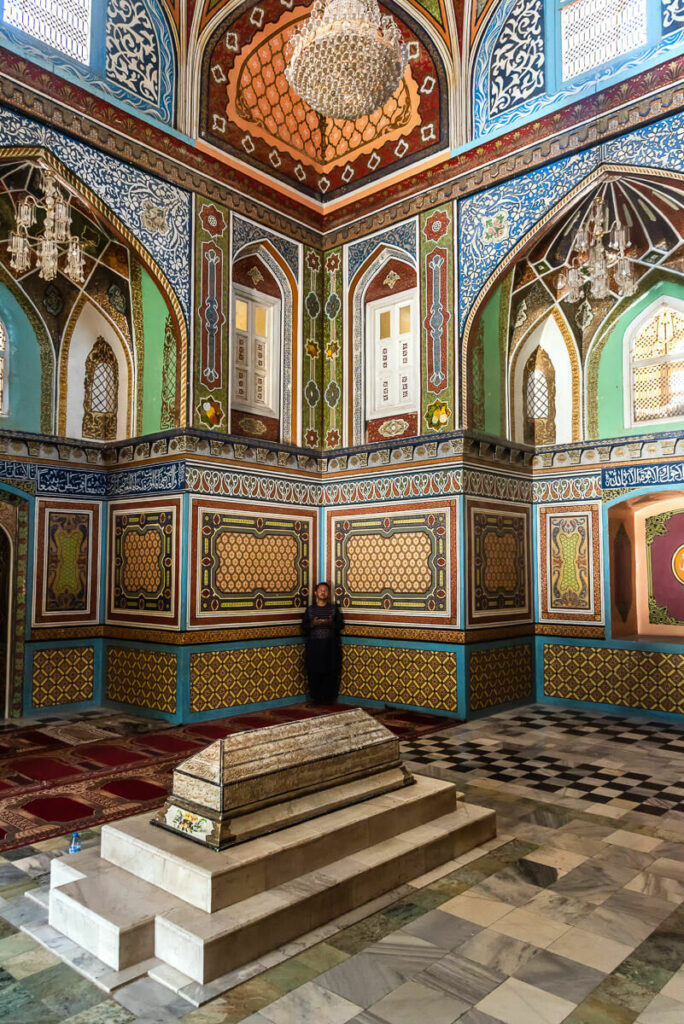 Is the Wakhan Corridor safe?
The Wakhan Corridor had always been the safest place to travel in Afghanistan, and the most visited. Easily accessible from neighboring Tajikistan, many travelers were crossing the border into Badakhshan in order to trek along its magnificent valleys.
Sadly, Badkhshan province was taken by the Taliban in 2021, making it absolutely dangerous and inaccessible.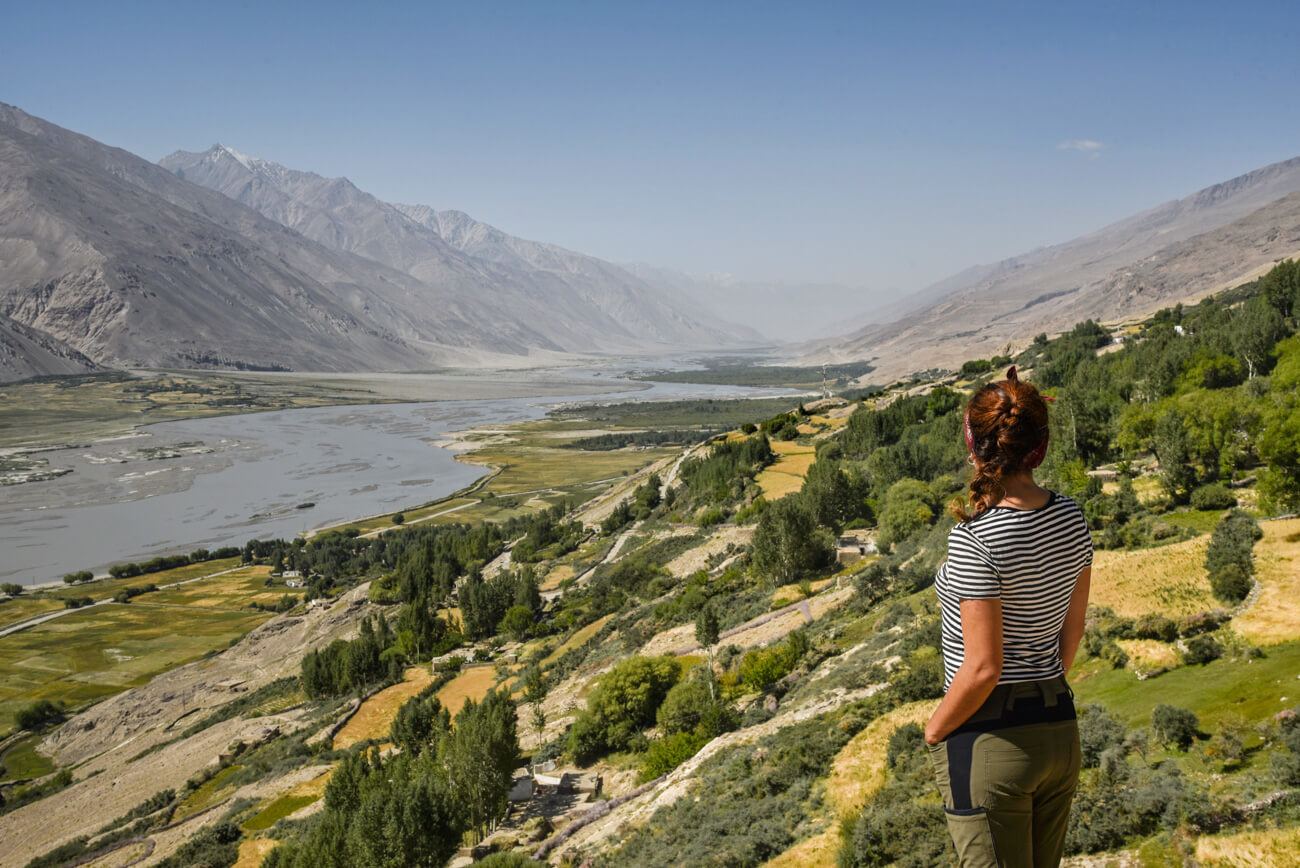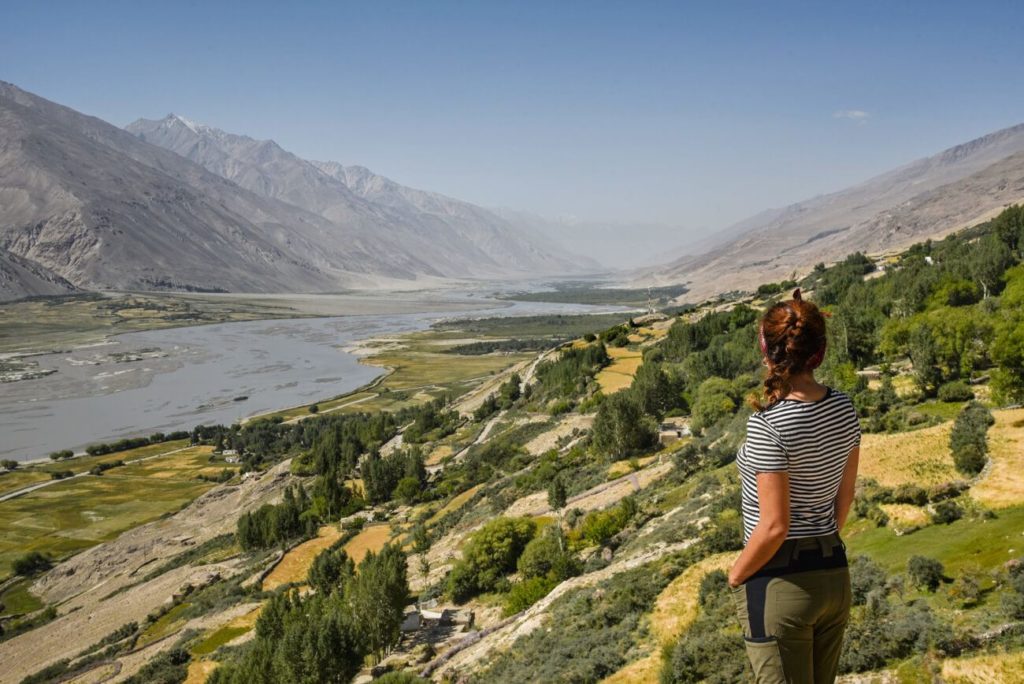 Essential tips for traveling safely in Afghanistan
Here are a bunch of tips and recommendations for traveling safely in Afghanistan.
1 – Keep a low profile and don't attract attention
Going unnoticed is key in order to avoid a potential kidnapping, for example.
Something important to highlight is that Afghans are one of the most ethnically diverse regions in the world. From blue-eyed, blonde Afghans to Mongolian-like people, white tourists might not attract as much attention as they may think.
Dress like a local
This is one of the most important things for traveling safely in Afghanistan. The first thing any traveler should do upon arrival in Kabul is buying a tailor-made salwar kameez, which are the local clothes that most Afghans wear every day.
Typically, most tailors take 24 hours to make a full outfit and, for a good quality one, they typically charge 30€, with the vest included. It's a comfortable attire which feels like wearing pajamas.
Women, on the other hand, can dress in one of those black abayas. A burqa is not necessary, unless going to extremely fundamentalist places like Kandahar.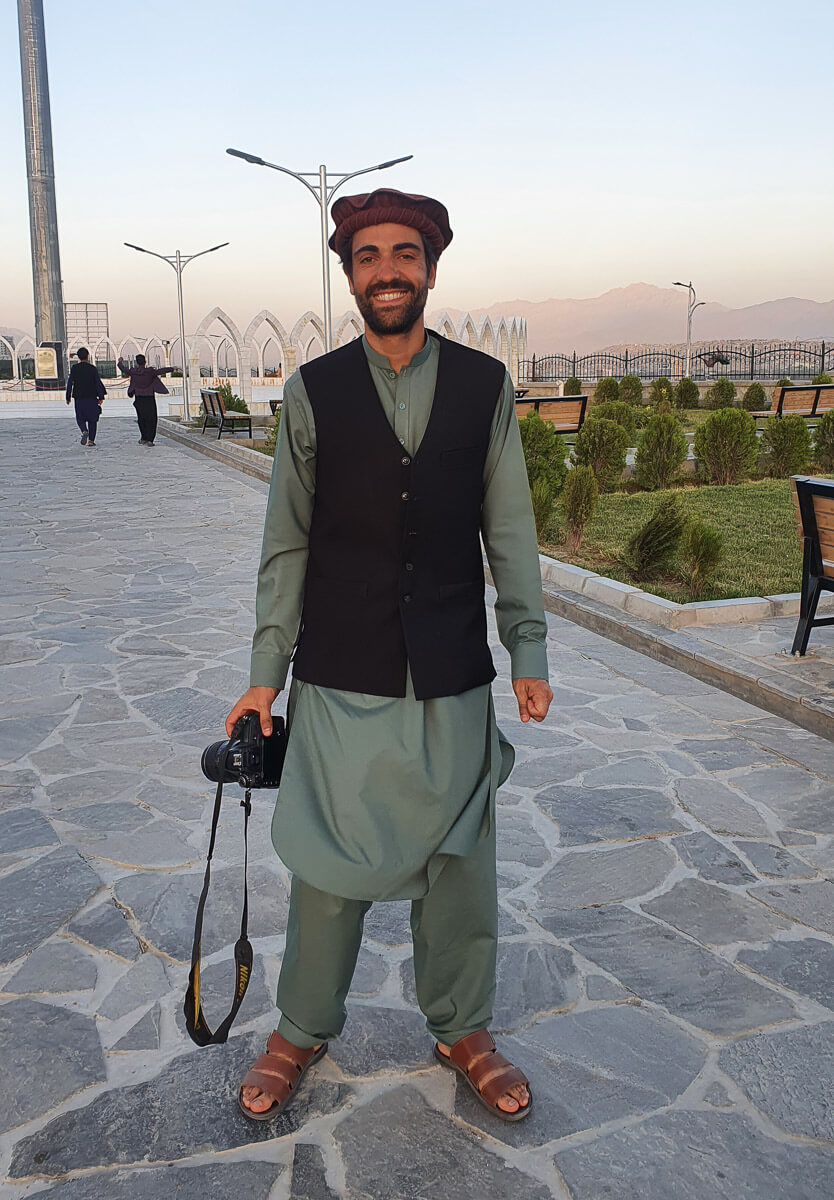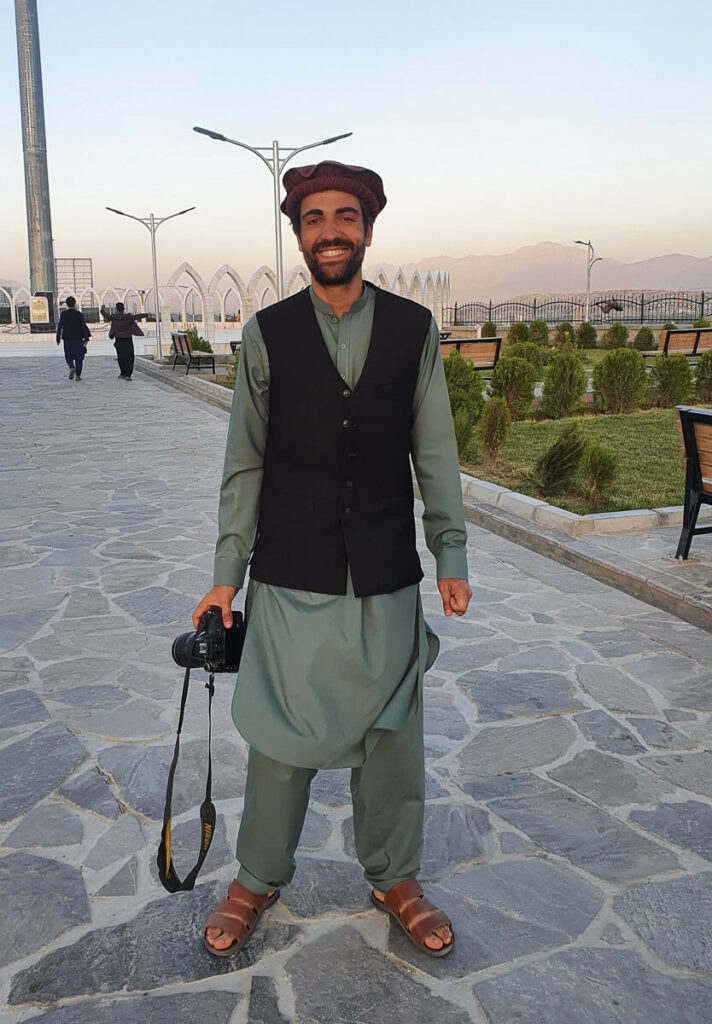 Cameras
Is it safe to travel in Afghanistan with a camera? The truth is that big cameras can attract a lot of attention. In cities like Kabul or Kandahar, I only took it out in very specific places, like a mosque, a shop or a local covered market.
On the other hand, in Herat, Mazar and Bamyan, I was mostly walking around with the camera hanging from my shoulder. Perhaps, this wasn't the smartest move, but I do look Afghan, and the thing is that once in a while, you do see Afghans with cameras in the city.
If possible, go sightseeing with a local
I am not the best person to give you this piece of advice, but going with a local helps going unnoticed, since they will be the ones who talk in restaurants, shops, etc.
Having local friends with whom you can trust and ask for tips and advice is the best single thing you can do to keep yourself safe in Afghanistan.
Your Afghan friends will not only give you the latest security updates, but they may even show you around and be with you all the time.
Fortunately, Afghans are extremely friendly, kind and hospitable, so making friends is very easy, plus your local friend will definitely put you in touch with their friends from other cities.
How to make local friends in Afghanistan
Couchsurfing – The CS community is very active.
Through other travelers – Some of the Afghans I met were friends of foreign people I know.
Facebook groups – Get in touch with Afghans in Kabul Security.
Instagram – I also met some locals through IG. Additionally, there is one IG account named @couchsurfingafghanistan where you can get in touch with people and ask for advice.
3 – Most roads in Afghanistan are not safe, so you must fly in between cities
The Afghan cities mentioned above are relatively safe to visit but not the roads connecting them, since they may go through Taliban areas, making them dangerous even for locals.
This is the reason flying is the most preferred – and only – choice for getting around. You can easily check and book flights on Kam Air.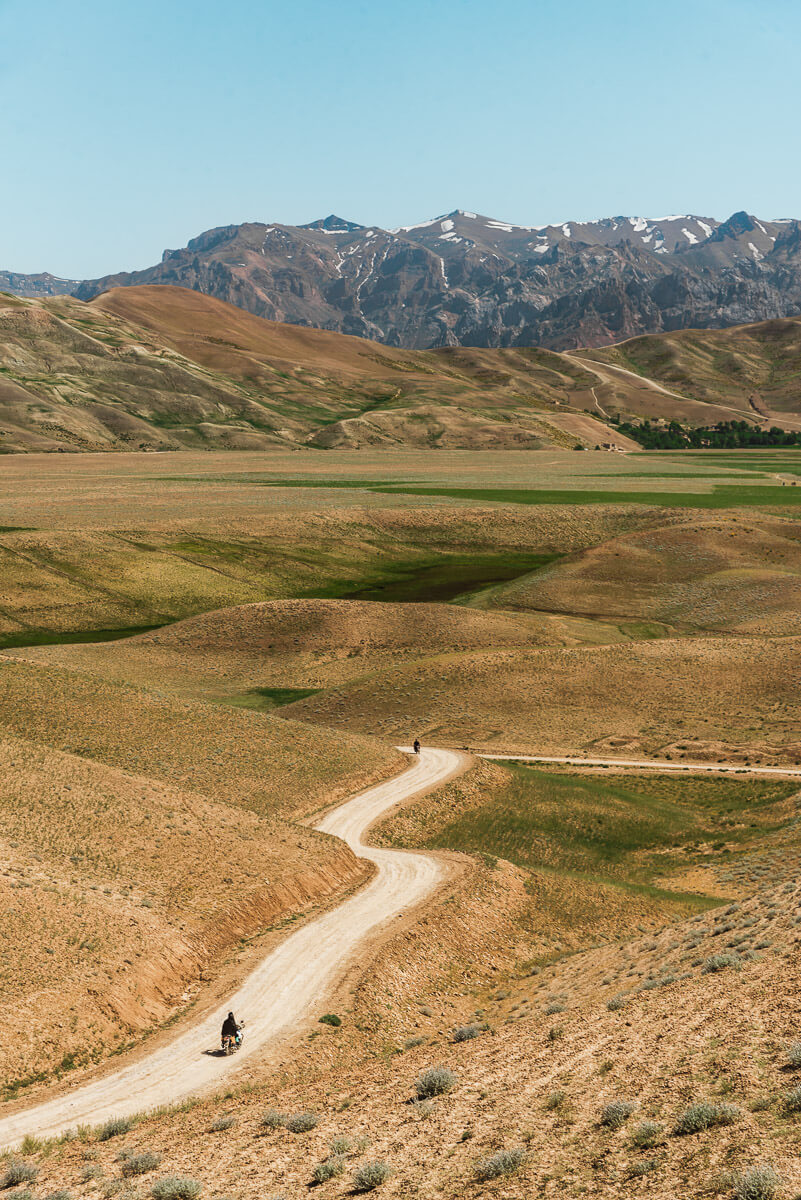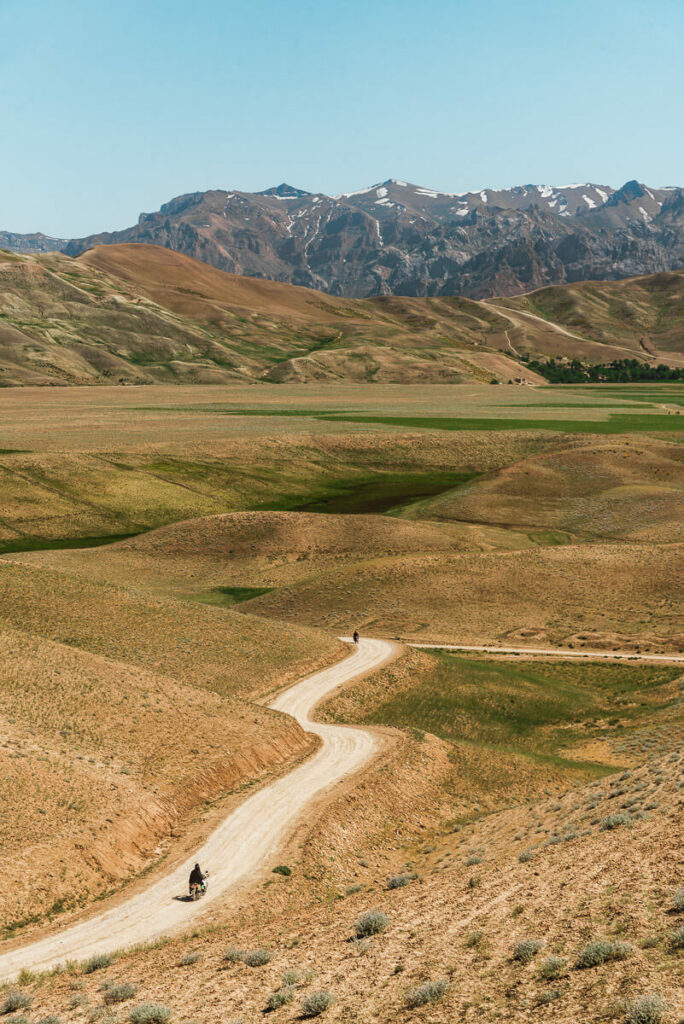 4 – Consider traveling in winter
During winter, in most Afghanistan the temperature drops below 0ºC, sometimes reaching -20ºC in places like Bamyan.
Because of the freezing weather, it is said that Afghanistan is safer in winter since Taliban activity mostly stops by then.
5 – Consider traveling with a local guide or on a tour
By traveling with an expert local guide, you will be safer.
I traveled mostly independently, but I did hire a guide for going to Kandahar for example, and also for visiting some places in Bamyan which were too remote to go by myself.
Is Afghanistan safe for solo female travelers?
When it comes to women's rights, Afghanistan might be the worst country in the world, so solo female travelers will have a very different experience from men.
The vast majority of women opt to travel with a tour operator and, if that is your case, you don't have to worry about anything because professional tour guides know their way around.
On the other hand, independent solo female travelers should know that, although Afghanistan is a challenging destination even for men, you would not be the first kick-ass solo woman to go there.
Recently, a female traveler who has been to Afghanistan twice all by herself, took over my Instagram account to share tips about solo female traveling in Afghanistan.
You can check her stories in my IG highlights but, in summary, previous experience as a solo female in places like Kurdistan, Mauritania or Pakistan is required.
Conclusion: Is it safe to travel to Afghanistan?
The first thing you need to know is that nowhere in Afghanistan is safe but only relatively safe.
The second thing to take into consideration is that this post is a mere personal opinion, and you will always be fully responsible for yourself.
Nevertheless, I do believe that, by taking the necessary precautions, intrepid travelers will definitely believe Afghanistan was worth the small risk, since many consider it to be the trip of their lifetime.
More information for traveling safely in Afghanistan
📢 In my Travel Resources Page you can find the list of all the sites and services I use to book hotels, tours, travel insurance and more.
All our guides to Afghanistan
Check more safety guides