A guide to the Karakoram Highway – From Pakistan to China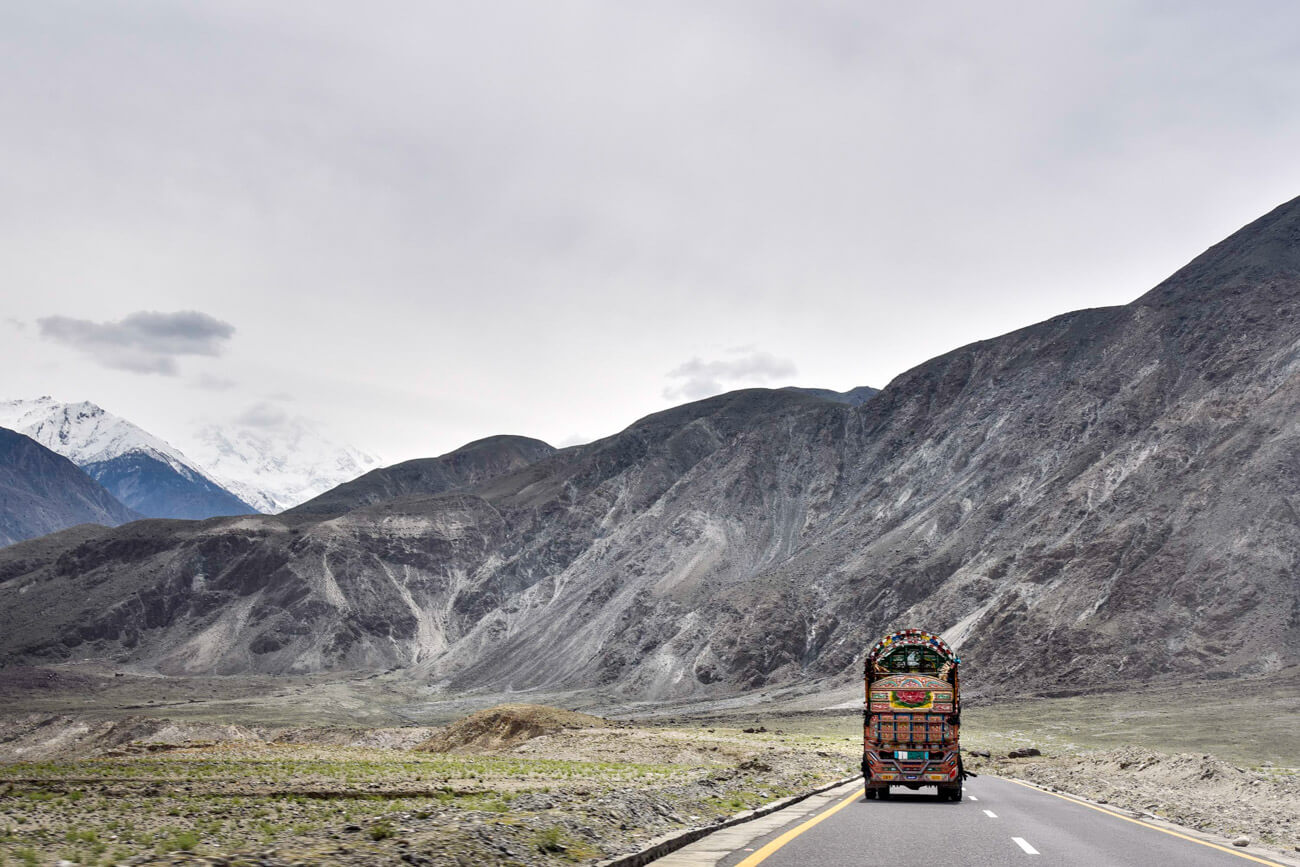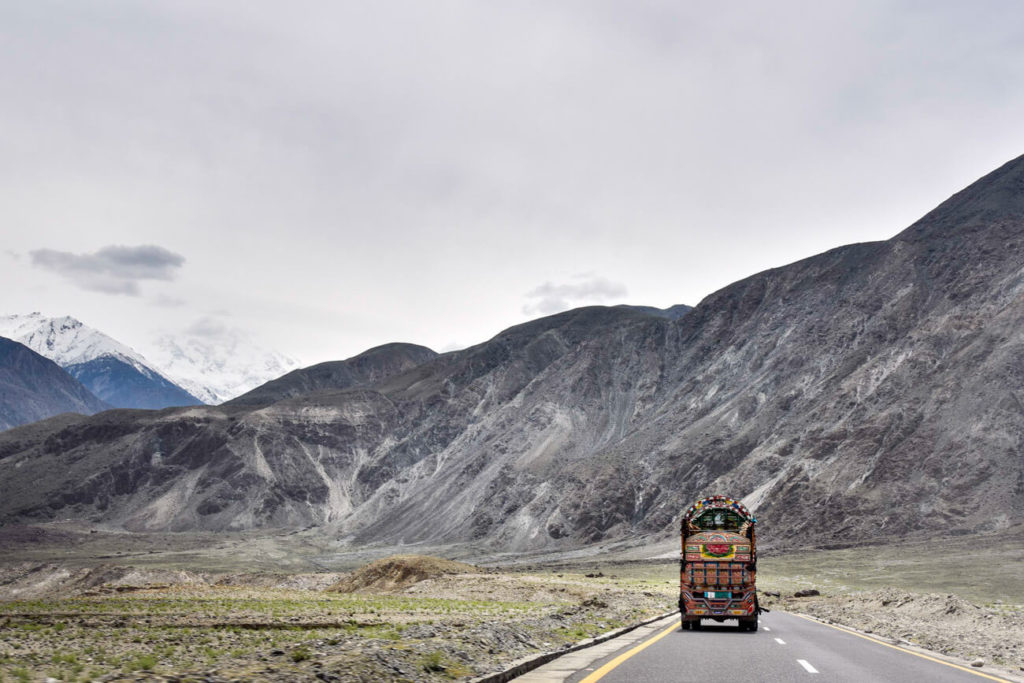 ---
Wanna travel to Pakistan with Against the Compass?
We have one scheduled expedition this summer to North Pakistan. 14 days driving the Karakoram Highway, and exploring offbeat valleys of Shimshal and Astore.
August 13th to 26th
---
The following article is the most comprehensive travel guide to the Karakoram Highway available on the internet.
Completed in 1979 and opened to the public in 1985, the Karakoram Highway, formally known as the China-Pakistan Friendship Highway, is a 1,300km road which links Hasan Abdal (located a few kilometers beyond Islamabad, the capital of Pakistan) with Kashgar, the second most important city in Xinjiang province, China.
What was once an important "Silk Road" route which used to link the Indian sub-continent with China, is today considered the 8th wonder of the world, since the altitude and the hard conditions in which it was built made it become an architectonic masterpiece.
Therefore, the Karakorum Highway has attracted travelers from all over the world for decades; not only because it is the highest paved road in the world (4,800m at Khunjerab Pass) but also because it goes through the three greatest mountain ranges on Earth:
the Himalayas, the Karakoram and the Hindu Kush. The Karakoram Highway is, perhaps, one of the only places in the world where you can admire a mountain 8,000 meters high, like Nanga Parbat, from the window of your car.
The Karakoram Road is, definitely, the most epic road trip ever.
Moreover, these colossal mountains and the huge contrasting landscapes are not the only reason for going on such a journey.
Along the way, you will pass through an endless number of regions, where a large number of ethnic and religious groups live: from the Punjabis in the center of Pakistan to the Ismailis in Hunza, the Tajiks in Tashgurkan and, of course, the Uyghurs in Xinjiang.
Traveling along the Karakoram Highway is like going on a journey through several tiny countries, whose inhabitants will bless you with their hospitality.
After spending no less than 40 days hitchhiking my way from village to village and experiencing quite a few adventures, I have compiled all the necessary information that will help you travel along the Karakoram Highway (KKH).
Read: The ultimate travel itinerary to Pakistan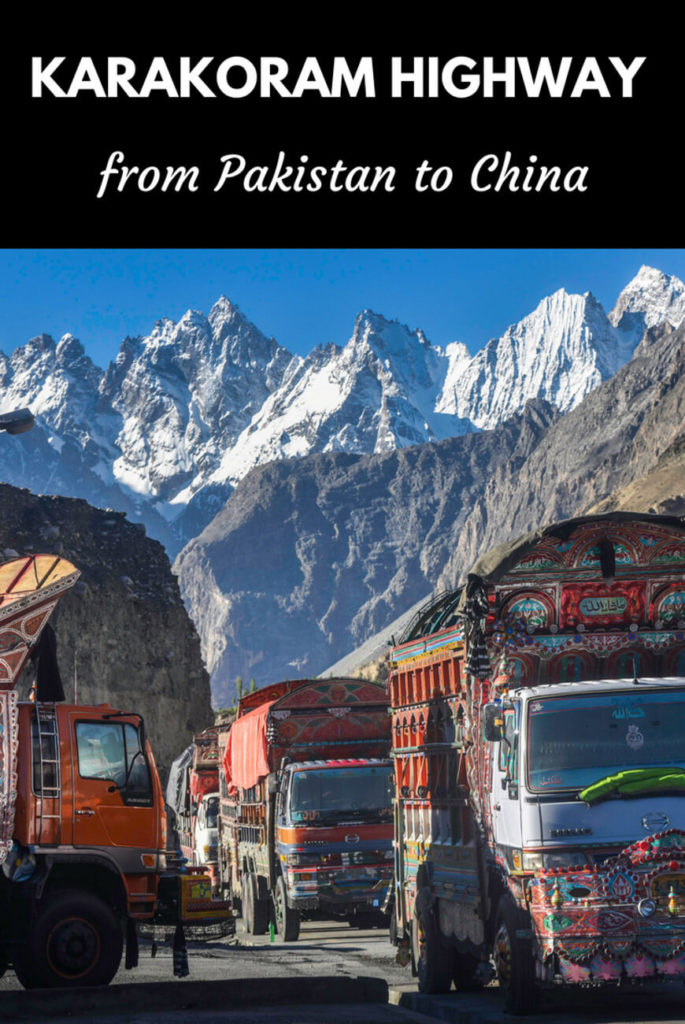 Things you need to know before traveling the Karakorum Highway, the 8th wonder in the world
Want to learn more about Pakistan?
Check here the best books on Pakistan classified into history, travelogues and novels
Due to the snow and the low temperatures, the side valleys are not accessible in winter. The road itself remains passable all year long, but you should be aware that, from October to November, the temperatures drop drastically.
Nevertheless, if you plan to cross from Pakistan to China, or vice-versa, you should know that, because of the snow, the Khunjerab Pass remains closed from November to March. For more information, read: How to cross from Pakistan to China.
You must arrange your visas in advance
You should have a valid visa for entering both China and Pakistan.
How many days are needed?
It depends on how many side valleys you would like to visit, as well as your method of transportation. As an example, if you wanted to do the whole journey from Islamabad to Kashgar, traveling in your own vehicle and stopping overnight in 4 or 5 key places, I think that you would need a minimum of 10 days to complete it.
If you wanted to explore some side valleys, you should add 2 or 3 additional days for each valley you visit. I spent 40 days along the road and was not able to see everything I wanted!
Internet
On the Chinese site, the internet works relatively well in the different towns and cities, especially in Tashkurgan and Kashgar. On the other hand, forget about connecting in Pakistan, as the connection is practically non-existent.
However, I heard that the Chinese are about to introduce Wi-Fi in the region of Gilgit-Baltistan.
Is it safe to travel the Karakoram Highway?
If you are worried about Pakistan, you should know that the KKH goes through the safest region in the country.
Are you free to move around?
On the Pakistani side, after the city of Gilgit, there are no police checkpoints, which means that you can go wherever you want. On the other hand, on the Chinese side, you will be in the sensitive Xinjiang province, where you will find endless restrictions imposed by the Chinese authorities.
For example, during the 130km from the Pakistani border to Tashgurkan, taking pictures is not allowed. In addition, you can't travel that section independently but you must go by public transport or with a Chinese local guide.
Altitude
The highest point on the Karakoram Road is 4,800m at Khunjerab Pass and, throughout, a significant part of it is above 3,500m. Since the ascent is quite gradual, most travelers don't show any symptoms of altitude sickness. However, try to drink loads of liquids and, just in case, bring Diamox with you.
Read: 70 Things you should know before traveling to Pakistan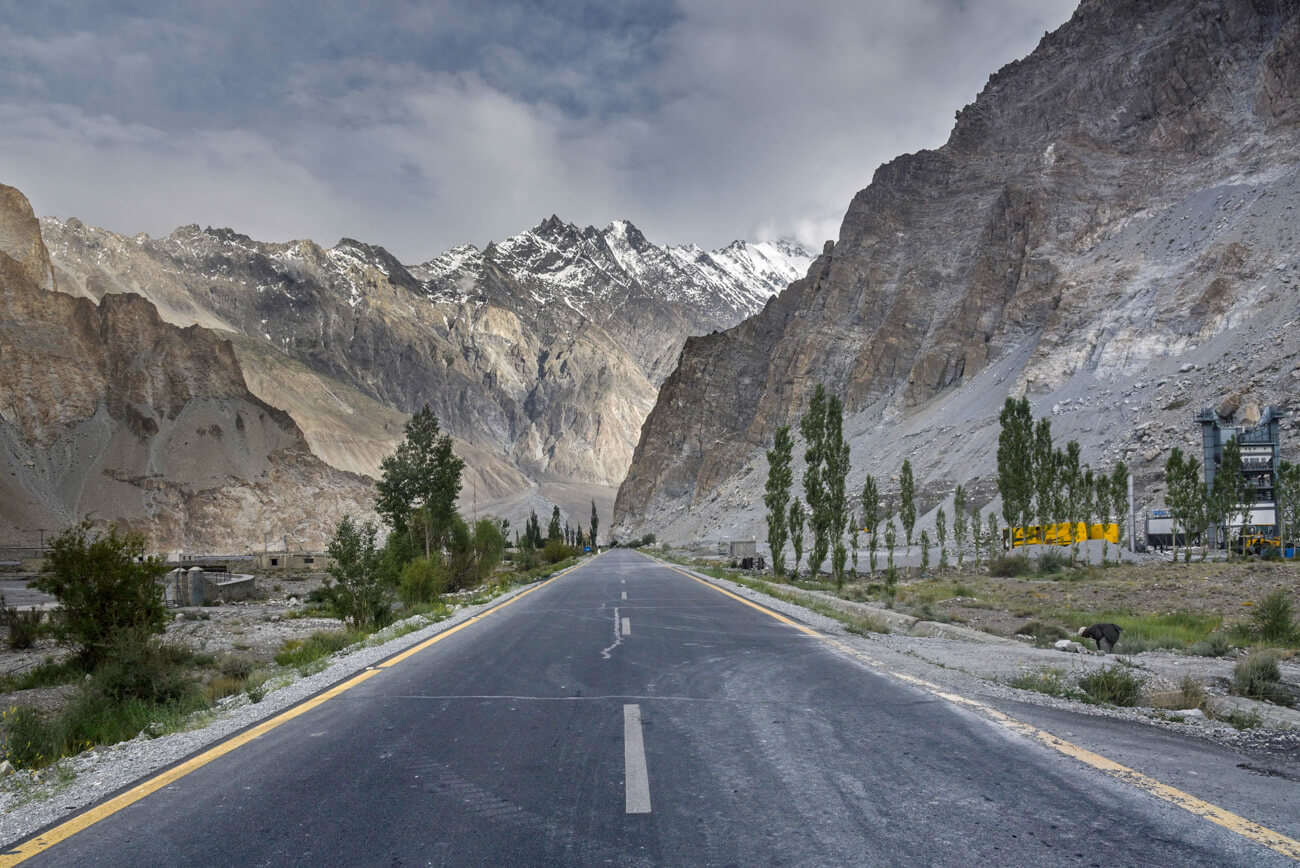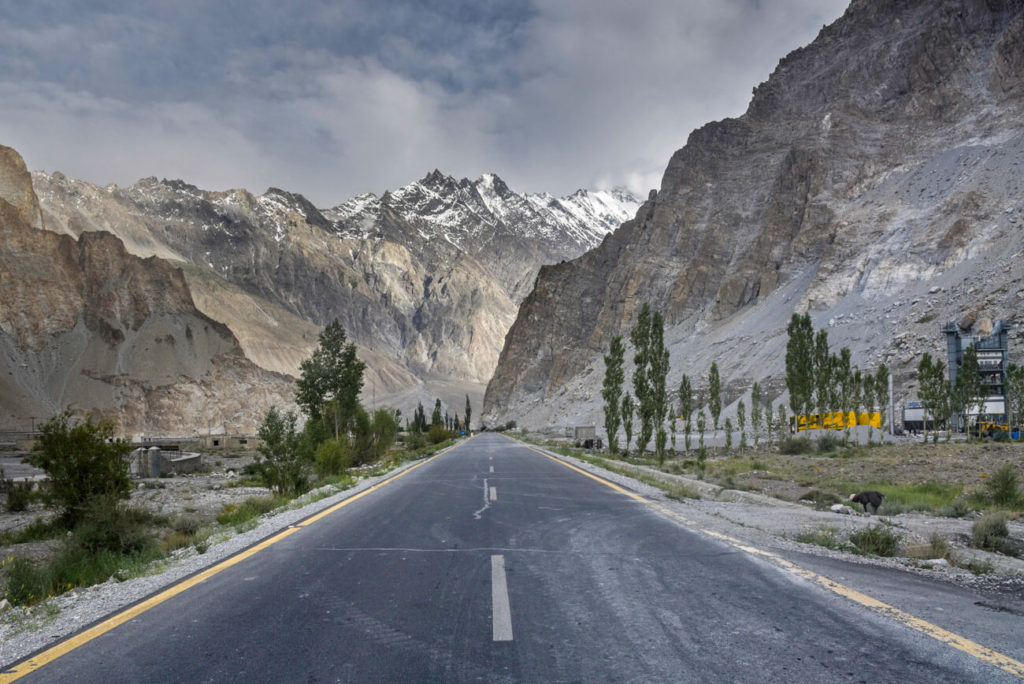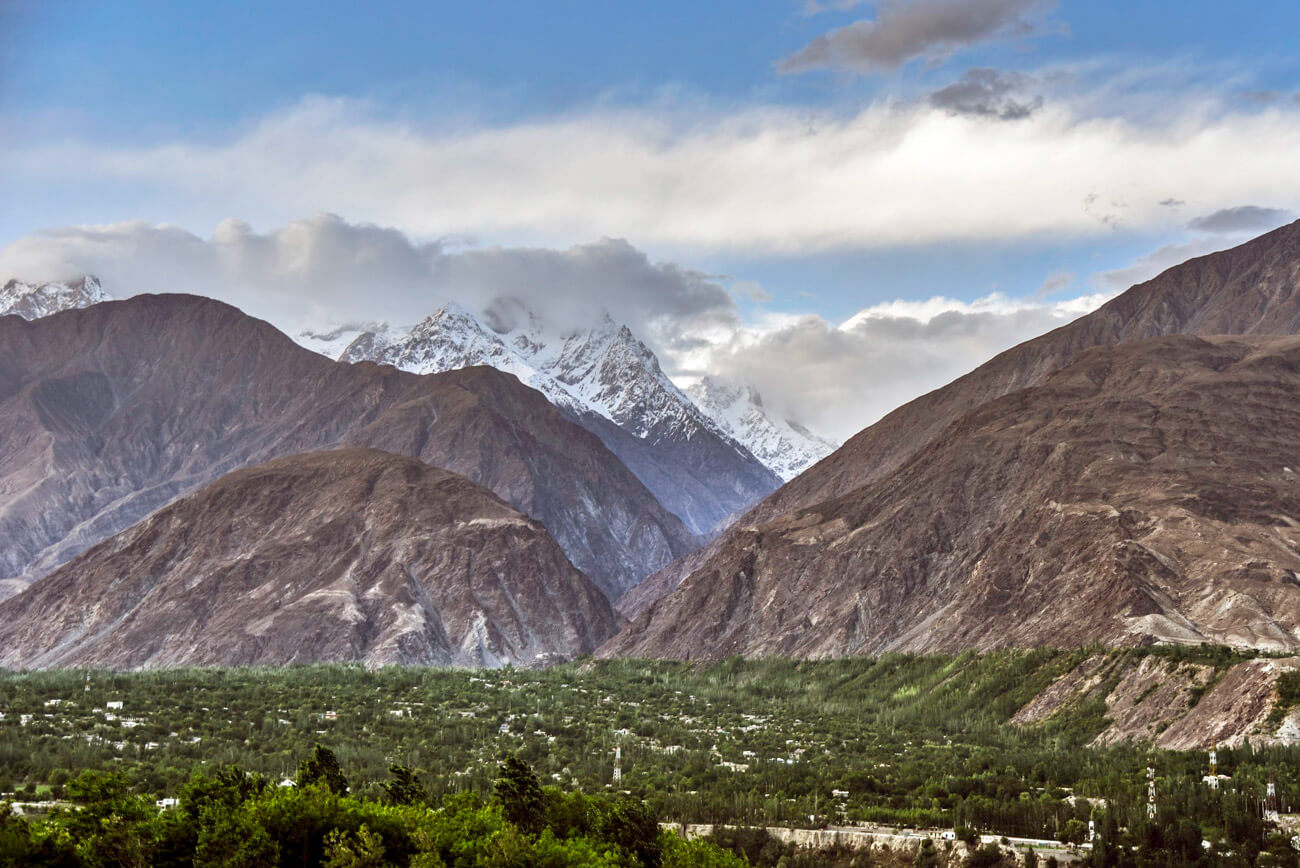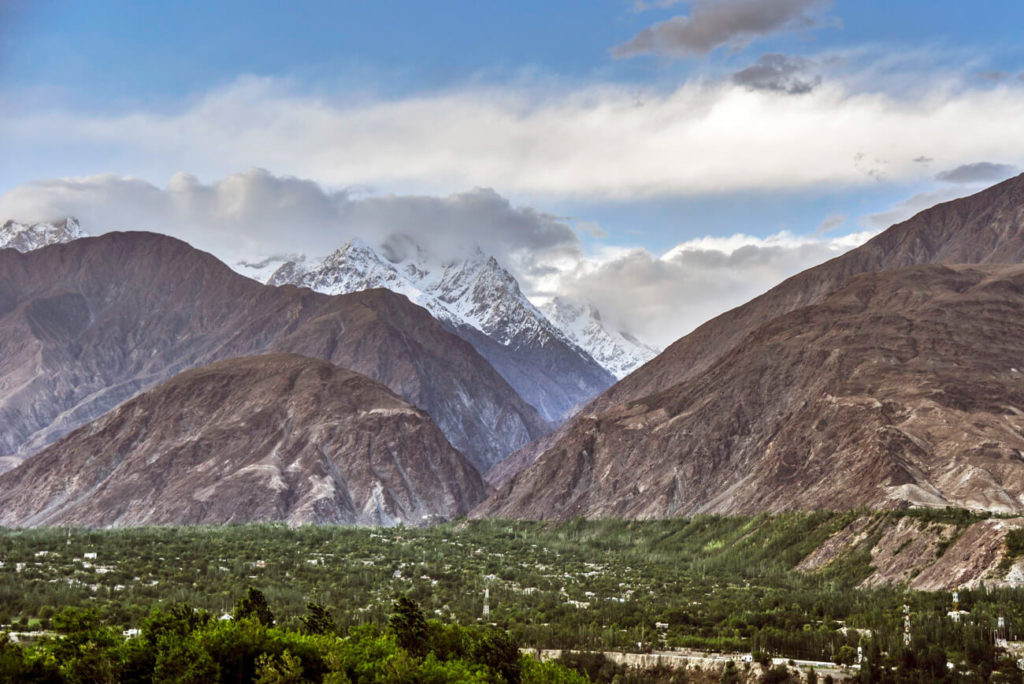 Itinerary – Highlights of the Karakoram Highway, the highest paved road in the world
Please note that the road goes through the middle of a vast region, which means that there is an endless number of side valleys to explore, especially in Pakistan.
The following itinerary shows those places which are accessible from the road. If you wish to know more about the region, I will post the travel guide very soon.
Pakistan
The first 300km until Gilgit go through a small part of Punjab and Khyber Pakhtunkhwa provinces.
Islamabad
Officially, the N-35 starts in Hasan Abdal, a city located 50km from Islamabad. However, Islamabad is the starting point for most travelers, a city which is often overlooked by people, although in my opinion, if you have plenty of time, it's worth sparing a few days to visit it.
Islamabad was built in 1960 with the sole objective of becoming the capital.
Composed of wide and extremely clean streets, Islamabad might differ a bit from the image you have of Pakistan.
Here is where the Pakistani elite lives and where you find the best restaurants in the country. If you decide to spend one or two days here, I recommend you visit the Faisal Mosque (the largest in the country) and go for dinner and see the sunset at Monal, located at the highest point of a hill from where you get magnificent views of the city.
Where to stay in Islamabad
Budget Guest House – Nexus Grace – Islamabad doesn't really have budget options and Nexus Grace is one of the very few. Recently listed in Hostelworld, this guest house has very comfy and tidy rooms, run by some very helpful staff.
Budget Hotel – Royal Galaxy Guest House Islamabad – This guest house is very highly rated by most travelers and offers pretty good rates as per Islamabad standards. People claim that it has very comfortable and clean rooms, so you can get some good sleep before heading to the mountains.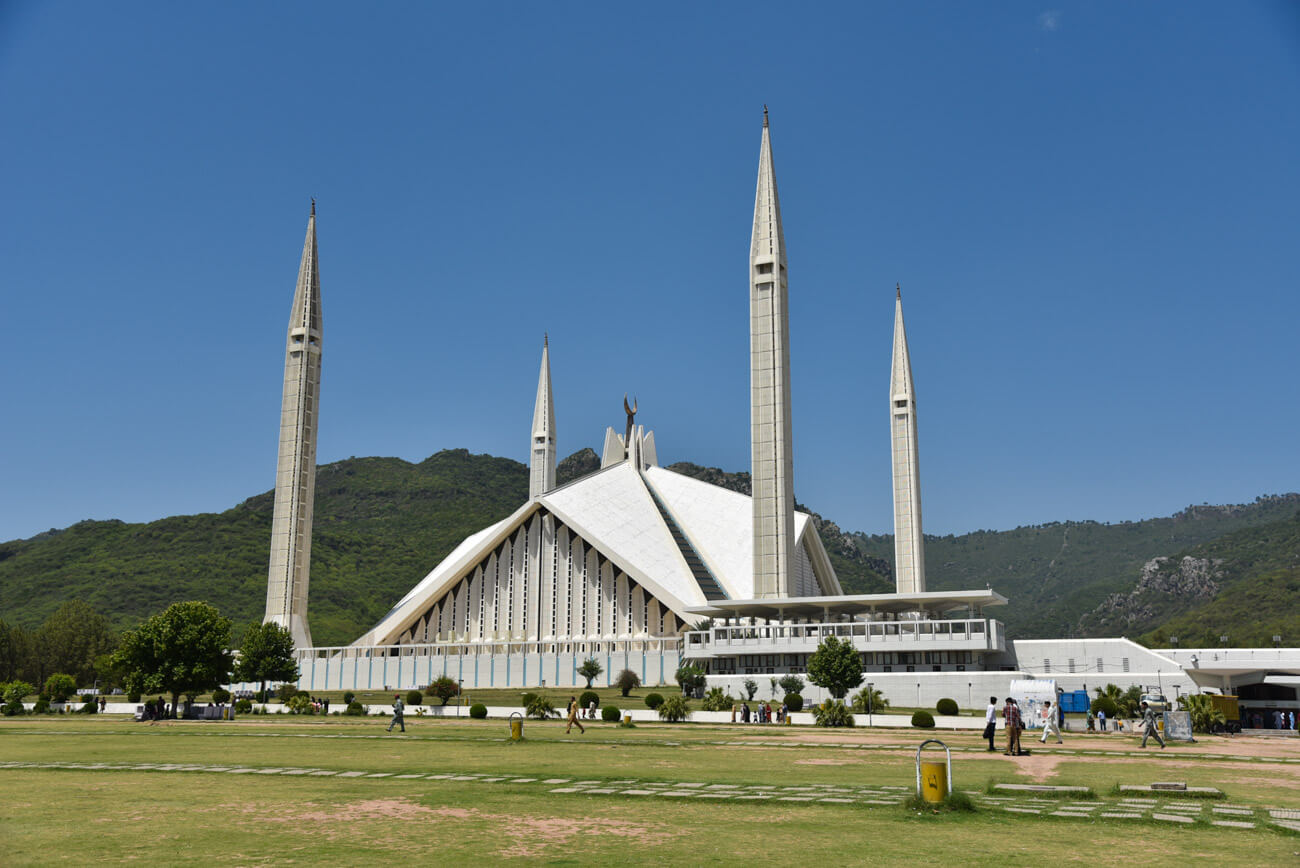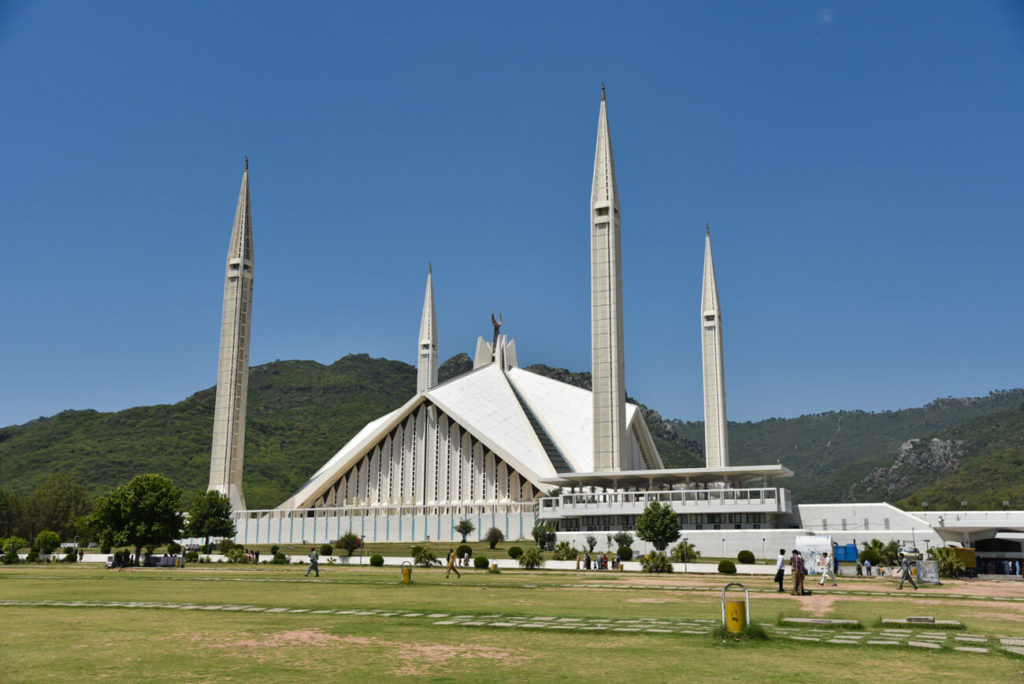 The 300km between Islamabad and Gilgit-Baltistan
Read: ultimate guide to solo female travel in Pakistan
Unless you are traveling in your own vehicle, most travelers tend to skip this part as, everybody will agree that the highlight of the journey is Gilgit-Baltistan.
However, this area is green and beautiful and even if you see it through a dusty window, the journey is totally worth it. I did it by bus, so this is the only area I didn't actually explore.
Nevertheless, the places where you could stop are Abbotabad (the town where Bin Laden was supposedly killed) and Beshaam (located half way and from where you can go on several treks).
Fairy Meadows
This part already belongs to the province of Gilgit-Baltistan. The inhabitants of Gilgit-Baltistan tend to say that they live in heaven and they are right indeed! With its gorgeous mountains, Gilgit-Baltistan is a real wonder of our mother nature, composed of an endless number of dreamy valleys, so different from each other.
By the way, Gilgit-Baltistan is a semi-autonomous province, whose inhabitants are close to Central Asian culture and where ten of languages are spoken, besides having a great cultural and ethnical diversity. According to some of my local friends, most of the population would like Gilgit-Baltistan to become an independent state.
When you arrive at Raikot bridge, you will see a detour that takes you to Fairy Meadows, a stunning, green meadow, which is considered one of the most beautiful spots in Pakistan. From here you get stunning views of Nanga Parbat, a striking peak 8,125 meters high, which belongs to the Himalayas.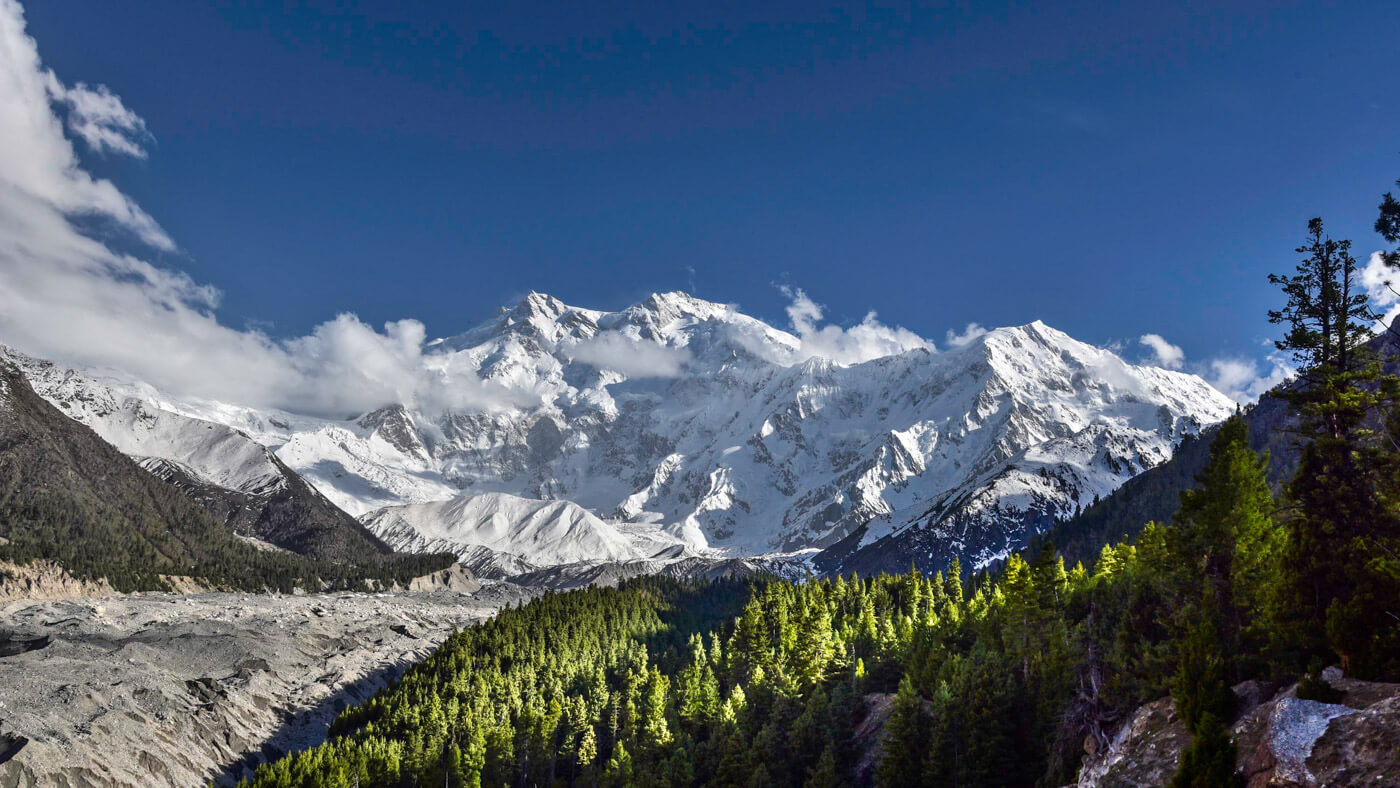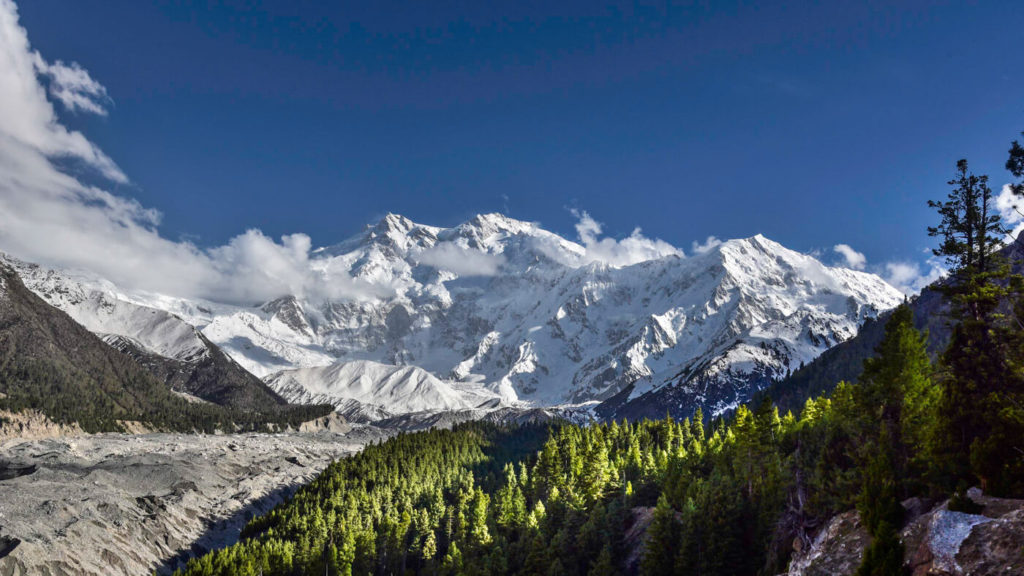 Gilgit City
Gilgit is nothing less than the capital of Gilgit-Baltistan, a city of a Shia majority which is the perfect base for exploring the surrounding valleys since it offers a wide range of hotels and restaurants, as well as a few bazaars and touristic sites, that may keep you busy for a couple of days.
Given its strategic location which, for years, linked China with the Indian sub-continent, Gilgit became a proper city. Besides the bazaars and a few pretty bridges, I recommend you visit the Kargah Buddha, which is a Buddha statue carved in a cliff during the 7th century.
Where to stay in Gilgit City
Budget Hotel – Madina Hotel II – Most backpackers come here. It's a simple but a great place, with awesome staff!
A bit nicer – Cozy Lodge Gilgit – This hotel is quite budget but it is better than the previous one, with very accommodating staff and tasty breakfast included. If you are not a backpacker, you may prefer to stay here.
Top-end – Serena Hotel – If you want some semi-luxury and comfort Serena Hotels is a pretty popular hotel chain in Pakistan.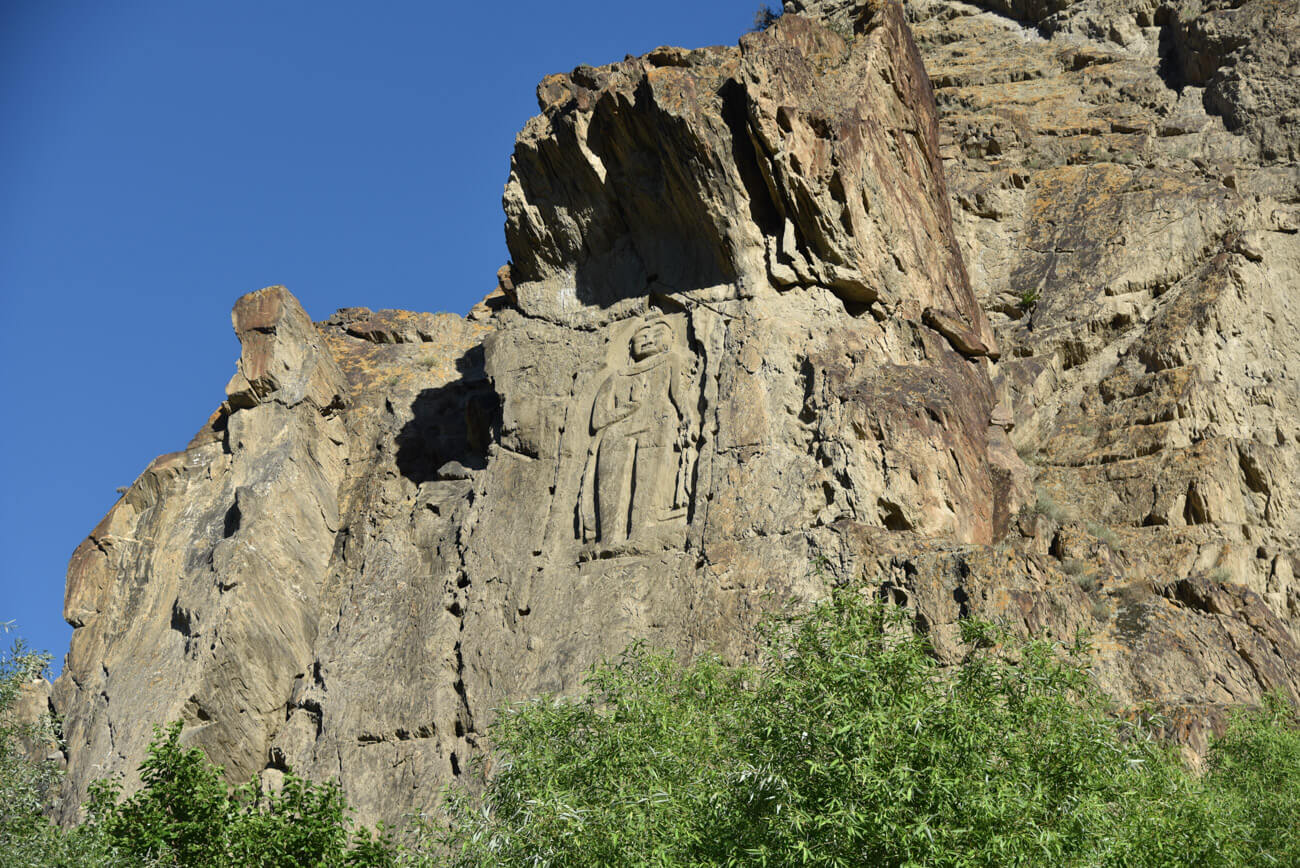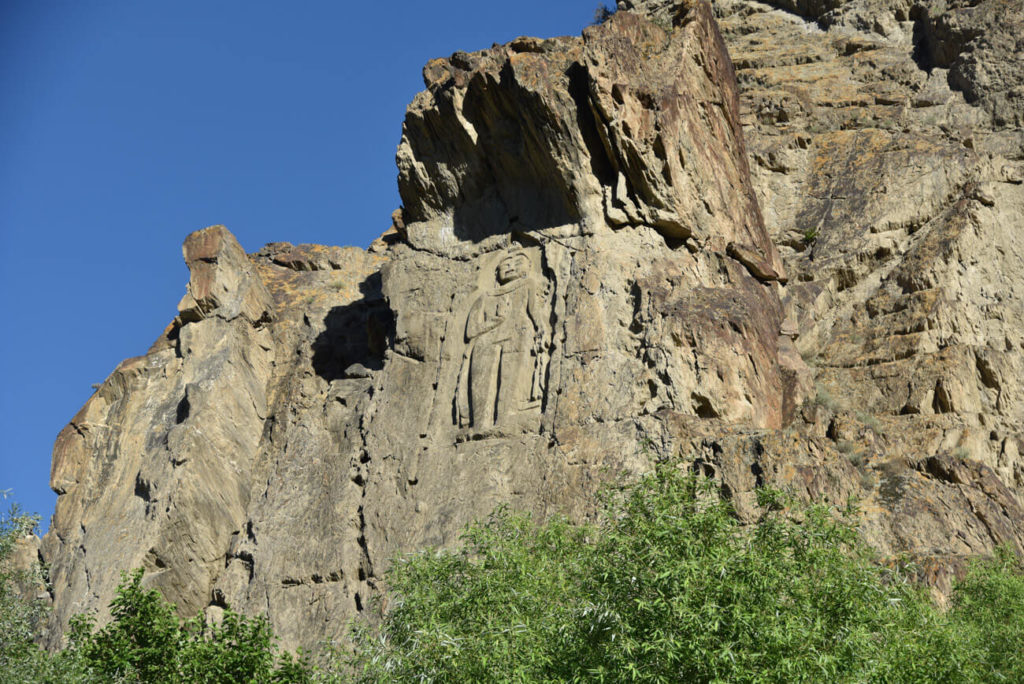 Rakaposhi Viewpoint
Following the road, 70km after Gilgit, you will find the Rakaposhi Viewpoint, which is a restaurant with stunning views of Rakaposhi, a peak 7,788 meters high from the Karakoram mountains. I recommend you stop here for lunch.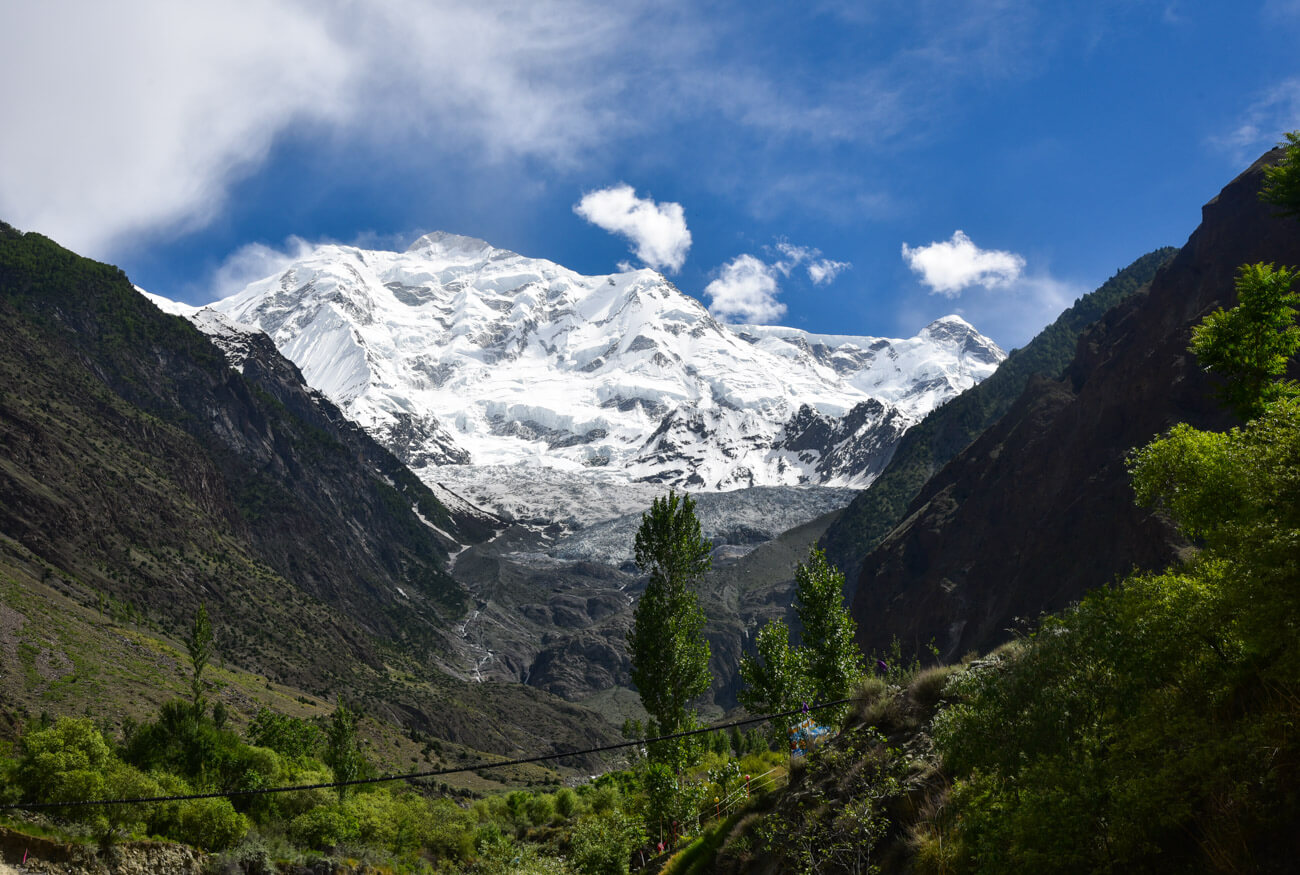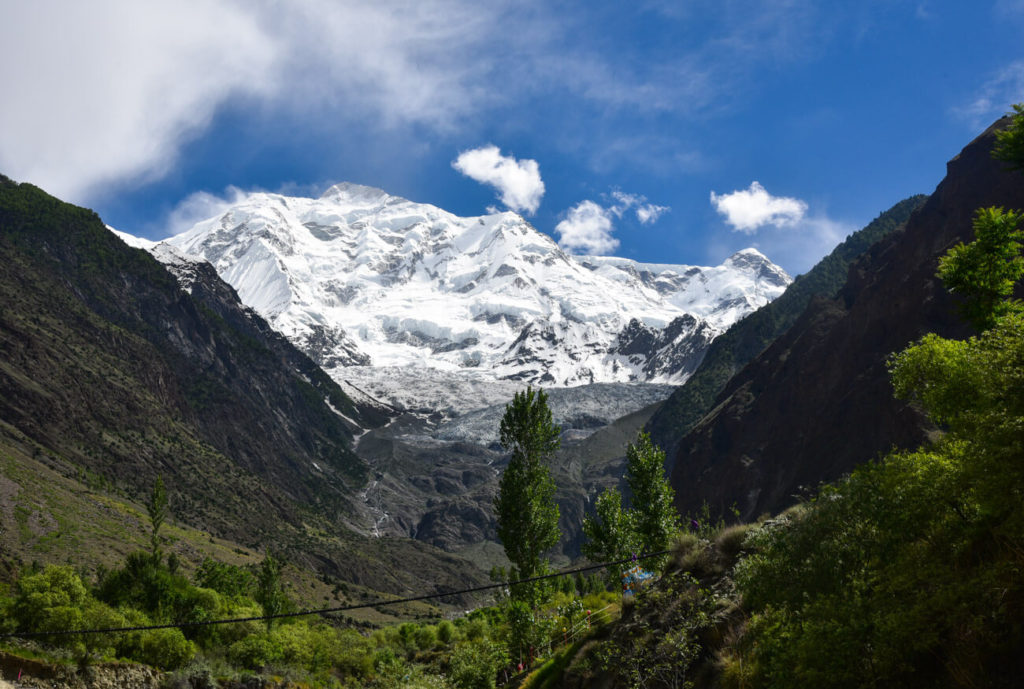 Minapin
A few kilometers after the Rakaposhi Viewpoint, you will find a detour that leads to Minapin, a small, lovely village with awesome views of the mountains and from where you can organize a trek to the Rakaposhi base camp.
Minapin also has what is the best guest house in Gilgit-Baltistan (Osho Thang), run by Israr, a very kind man who has been dealing with foreigners for many years.
Where to stay in Minapin
Hotel Osho Thang – Awesome food, friendly owner, cherry trees I Location: 36.252065, 74.530937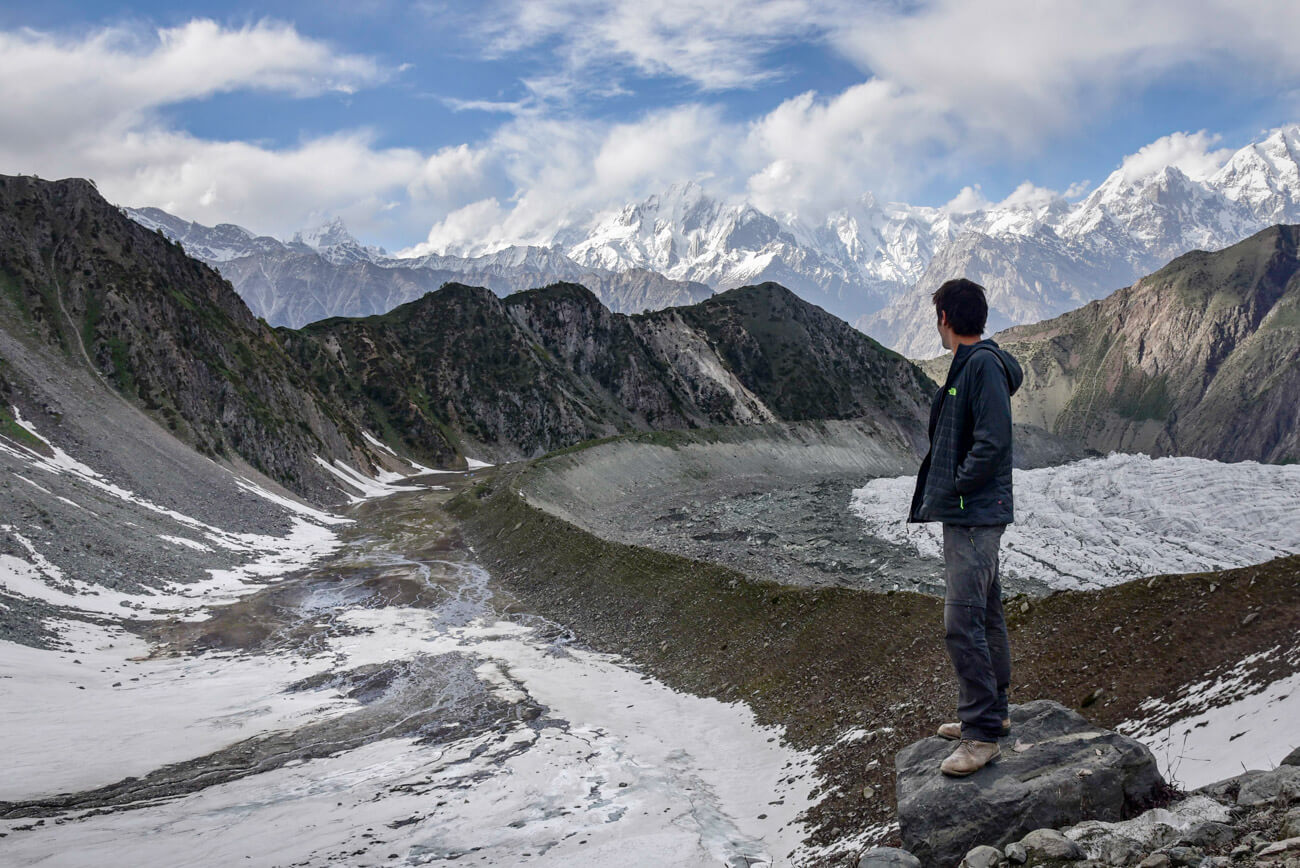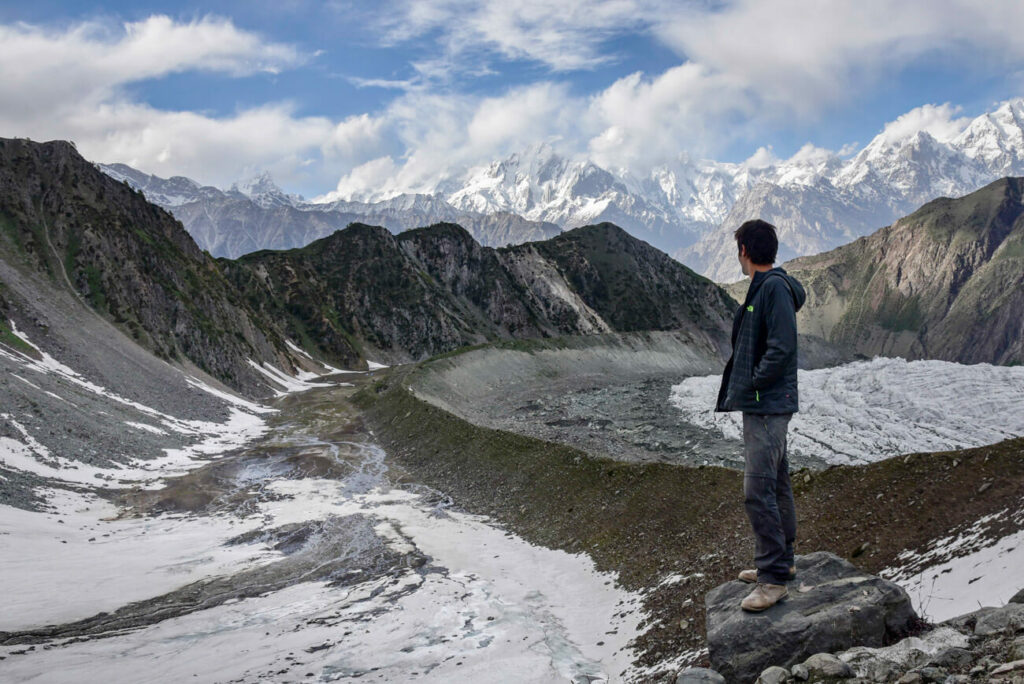 Karimabad (Lower Hunza)
After Karimabad, you are in Hunza, which is a sub-province of Gilgit-Baltistan. Hunza is, by definition, the most touristic spot in all Pakistan and where, most likely, you will decide to spend most of your time.
The people in Hunza are Ismaili, a branch of Shiism which is considered to be the most moderate branch of Islam.
Most Ismailis drink, women don't wear the hijab and they barely observe Ramadan. Perhaps, this is the reason why Hunza is the most visited part of Pakistan, as the lower number of cultural restrictions, plus the higher stability, make it easier to travel.
Karimabad is the ancient capital of Hunza and the postcard picture of Pakistan. Wandering through its narrow alleys filled with souvenir shops it's quite a different experience from the rest of the country.
Karimabad is surrounded by striking mountains over 7,000 meters, as well as home to two UNESCO World Heritage forts. It's easy to spend 4 or 5 days in Karimabad but, if you don't have much time, you must visit Baltit and Altit forts and go to Eagle's Nest, a 360º viewpoint, from where you get clear views of Rakaposhi, Diran, and Lady Finger.
Where to stay in Karimabad
Backpacker hostel – Old Hunza Inn – is the most budget choice.
Nicer – Hunza Lounge – A slightly better option, this hotel has pretty decent prices and good reviews.
Top-end – Hunza Serena Inn – If you are looking for the best hotel in Karimabad, Hunza Serena Inn is an awesome hotel. I used to go there to have tea, enjoy the views and connect to the internet 🙂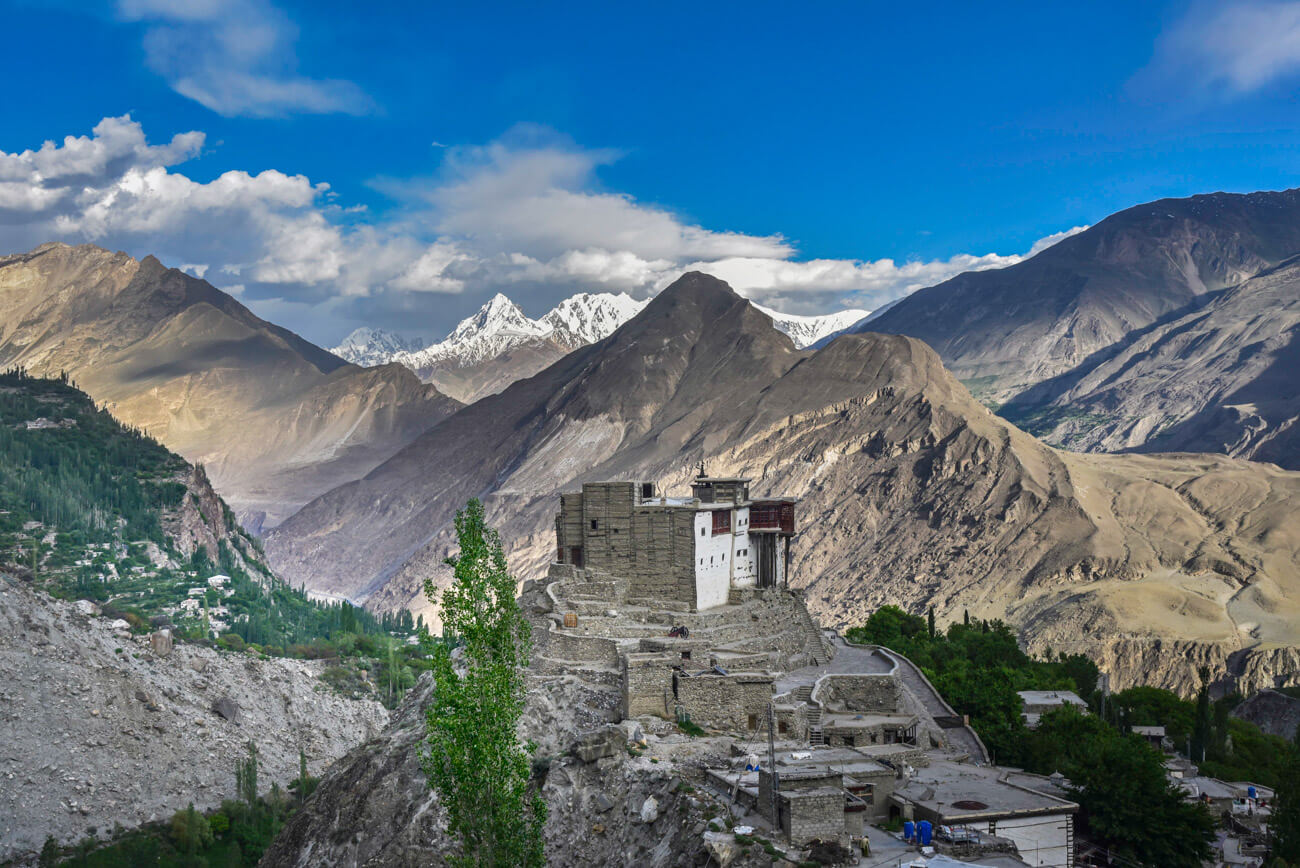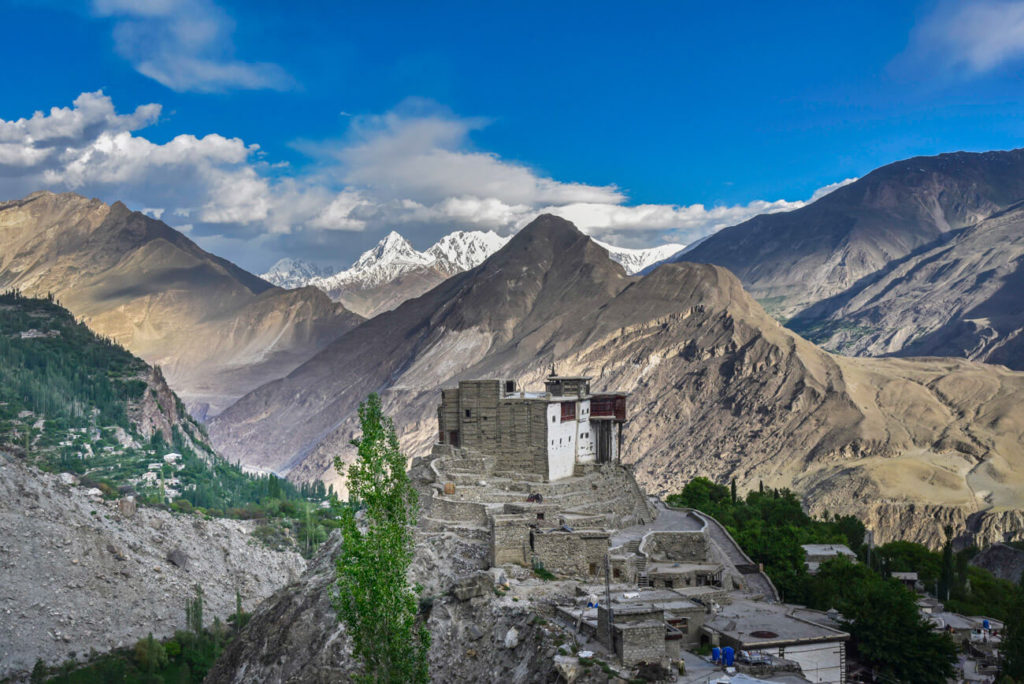 Ganish
A few kilometers after Karimabad, you find Ganish, the oldest settlement in Hunza, home to an old city which has been restored according to the ancient and traditional architecture of Hunza.
Besides, it also has a small alley that leads to a building which used to be a lodge frequented by "Silk Road" traders. Ganish can be visited in 1 or 2 hours.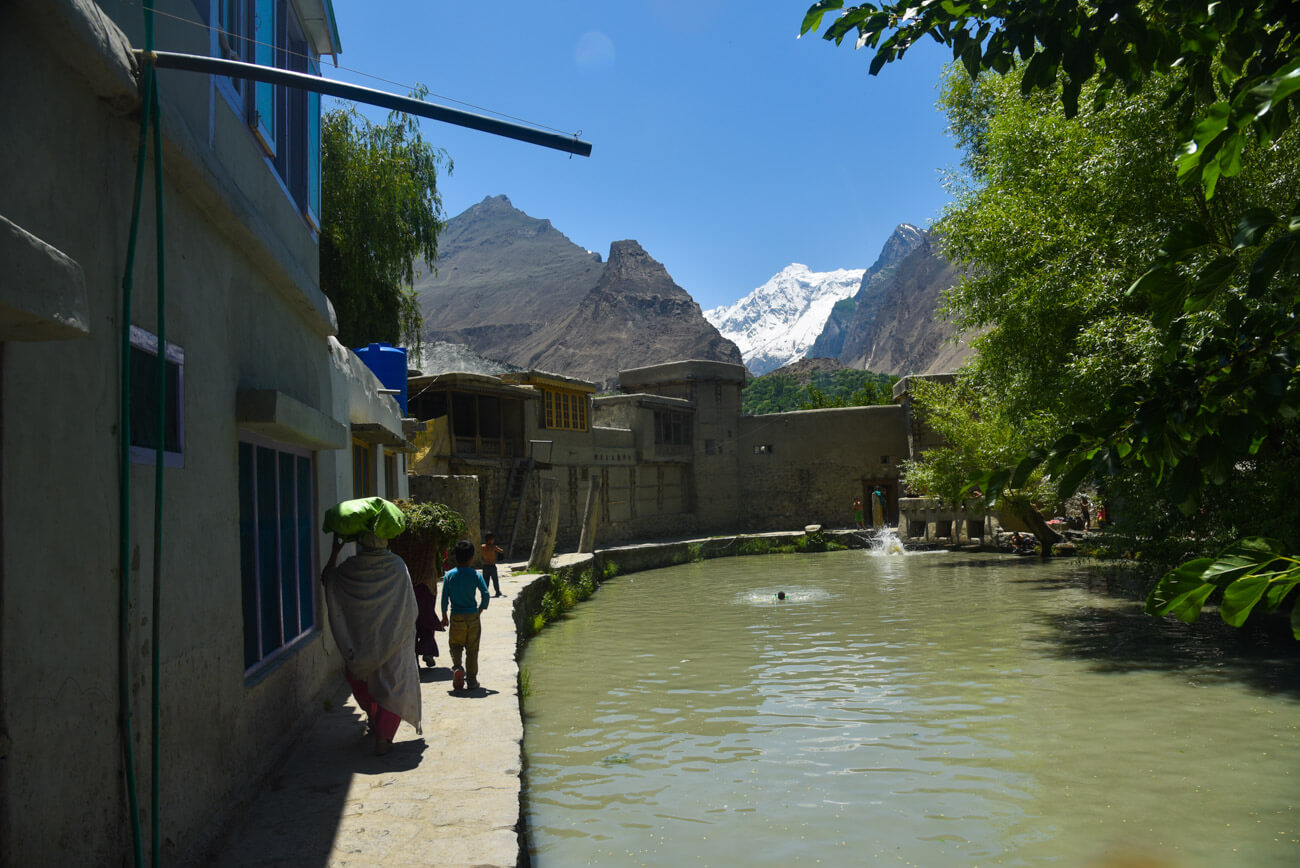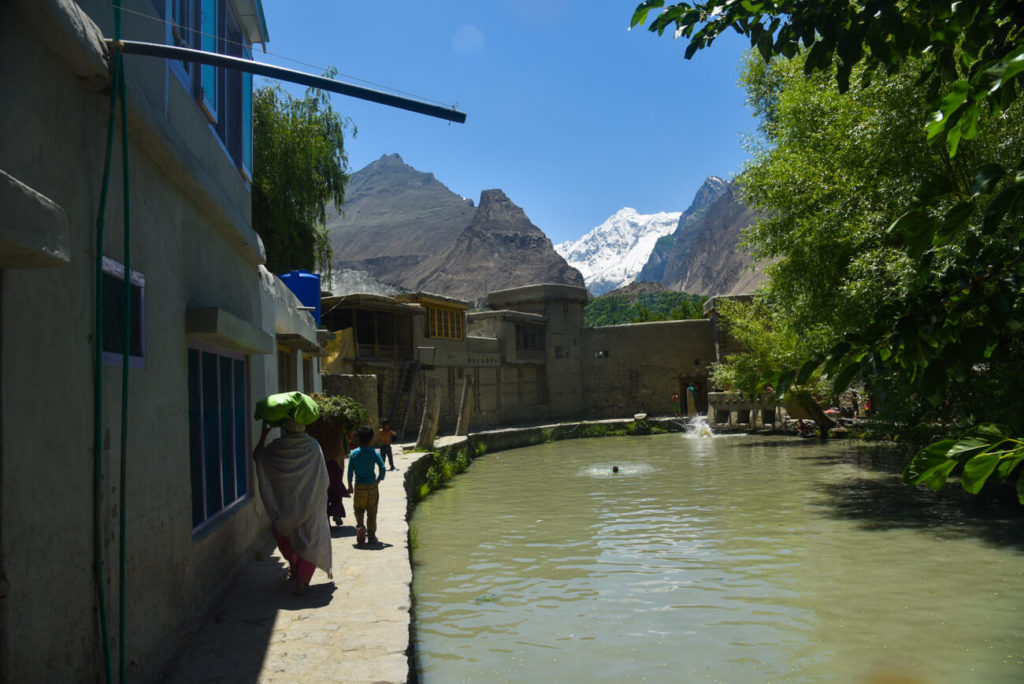 Lake Attabad
On January 4th, 2010, a massive landslide fell into the river creating what is known as Attabad Lake. The relatively recent accident killed twenty people and forced the displacement of thousands of others. However, today it is a beautiful lake which, according to locals, it's the bluest lake in the world.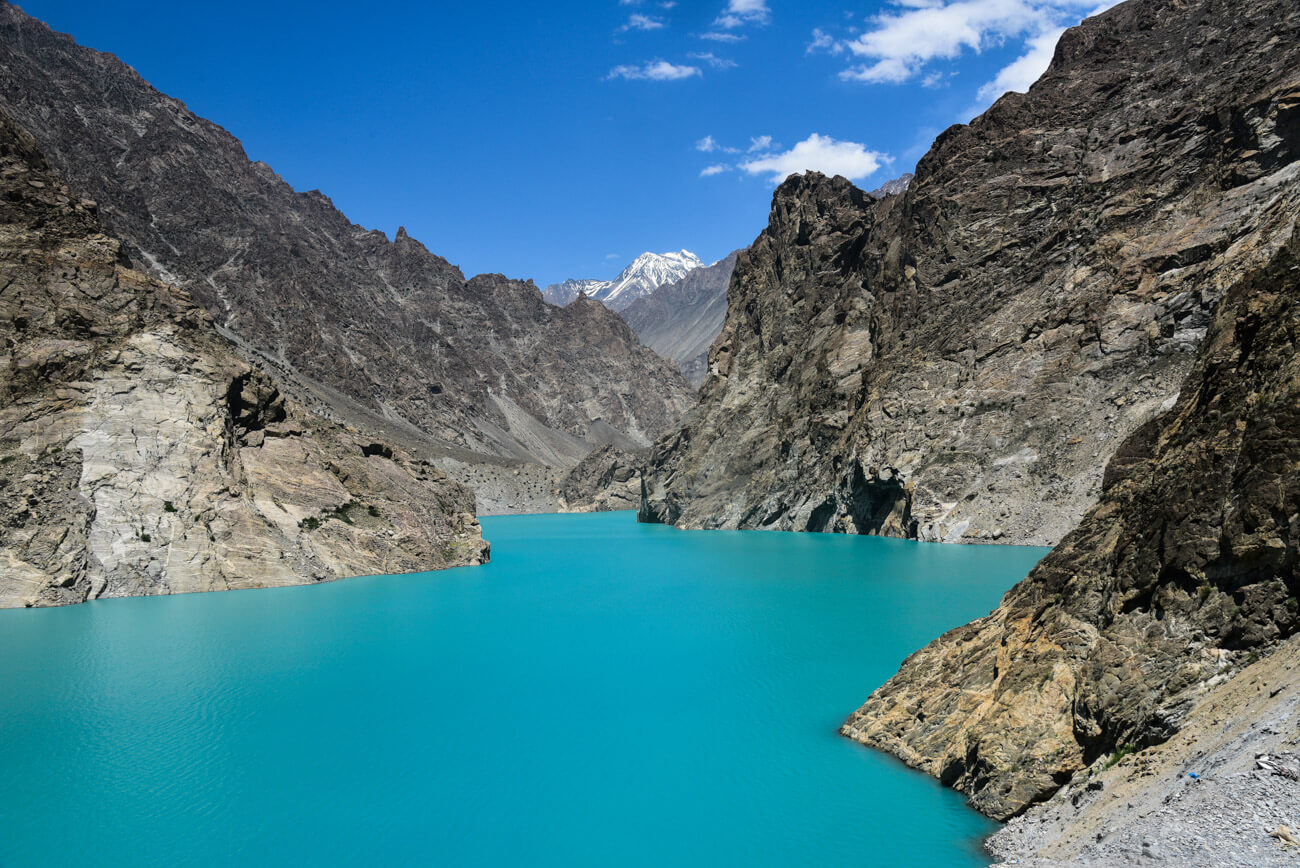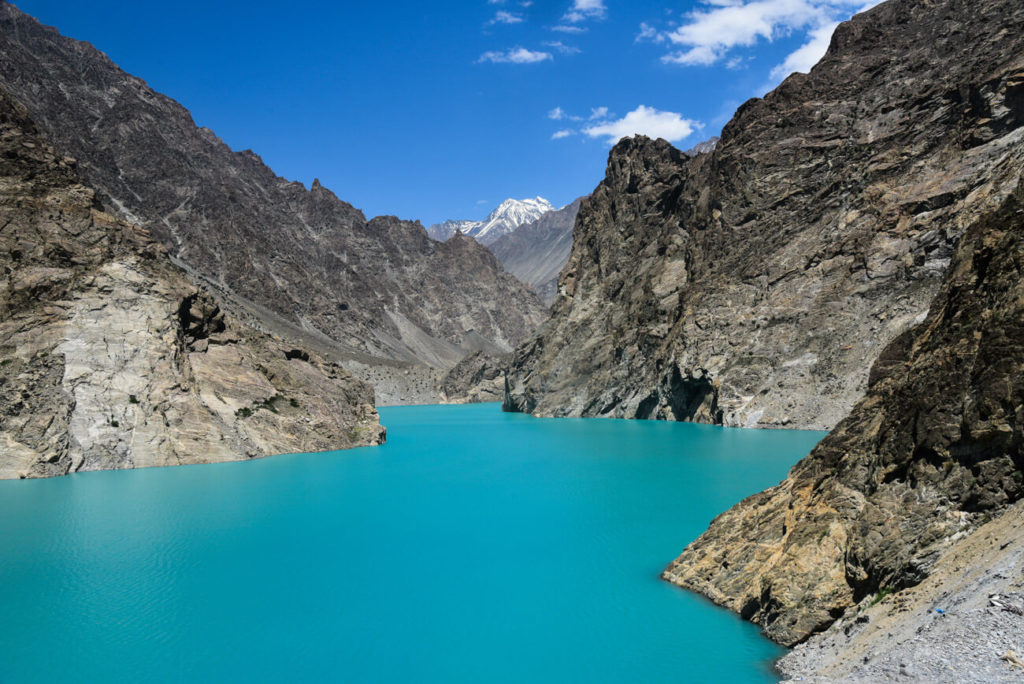 Husseini Bridge
The Husseini bridge is one of the most emblematic icons in all Gilgit-Baltistan, and for good reason. This bridge is not only in the most epic location ever but also it is considered one of the most dangerous bridges in the world. Why is that?
To be honest, the bridge has been repaired in the past few years but still, each wooden step is separated by 20cm at the very least.
Besides that, the river flows so fast and, given the fact that you need to keep on looking down continuously, you get a strange dizzy feeling. Add to all this the extreme, constant wind and you will realize that crossing it is a real adventure!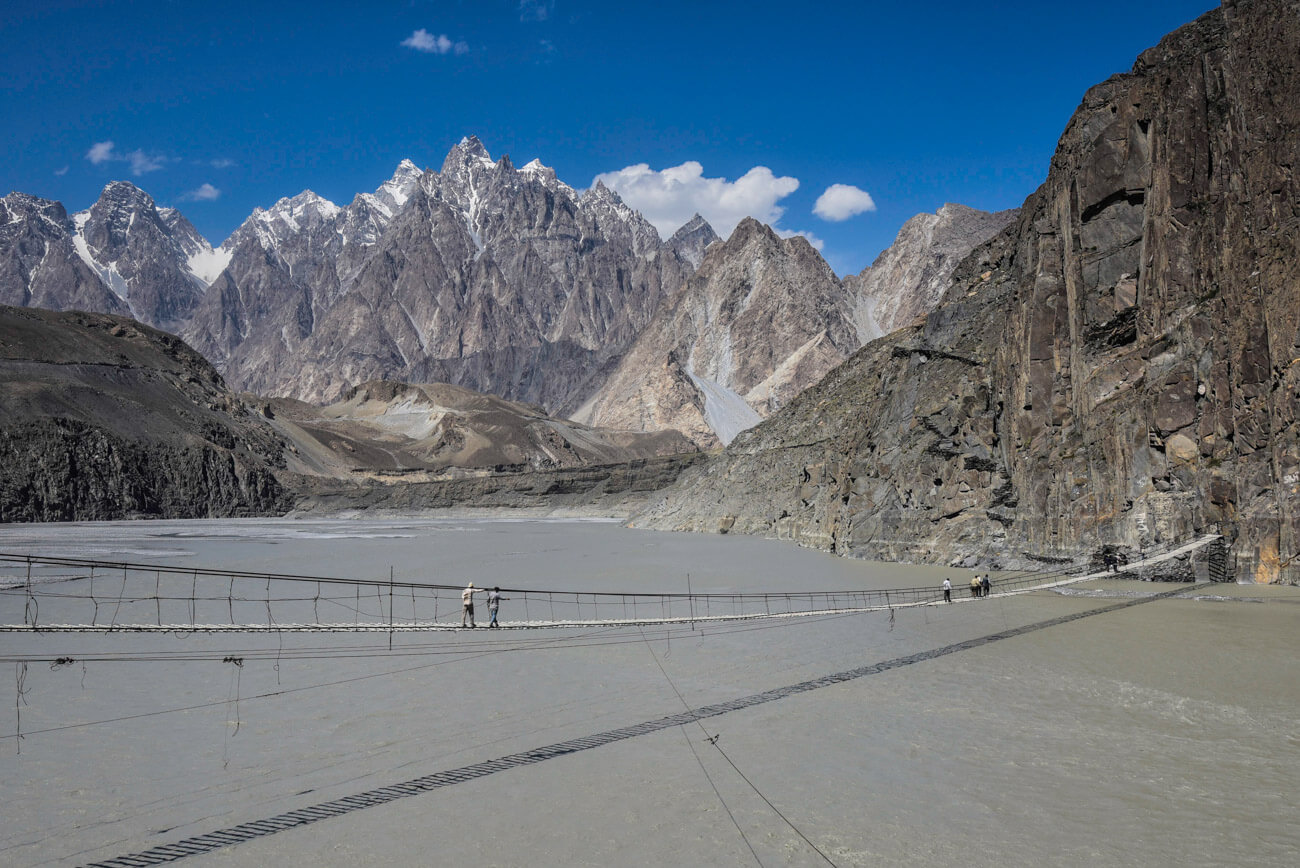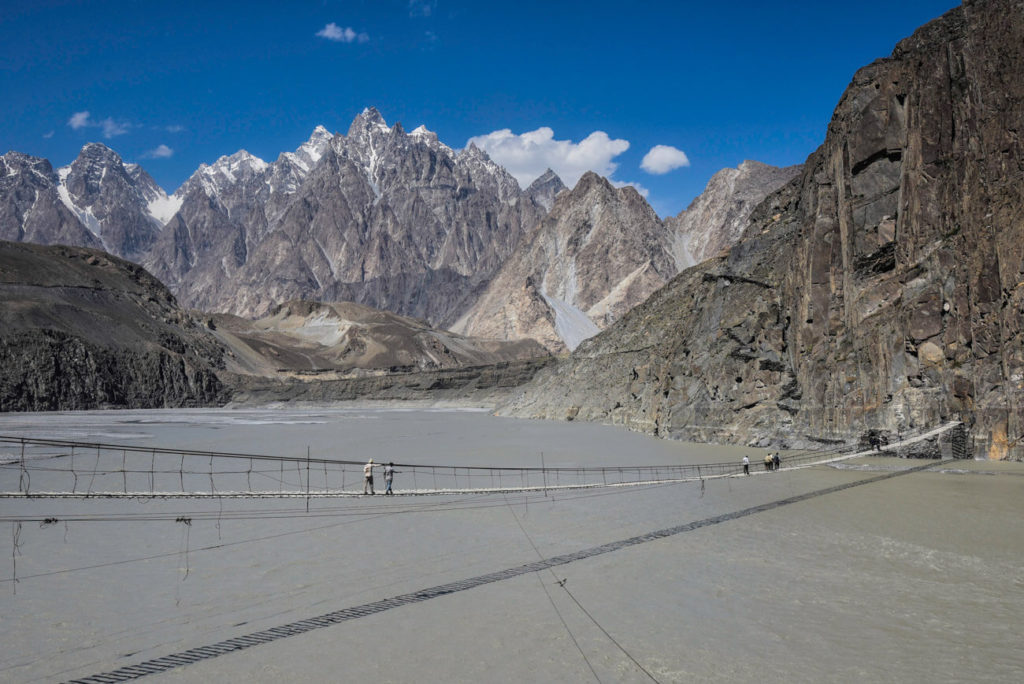 Passu
The Passu Range is one of the most iconic ranges in Hunza, since the mountains are so thin and sharp that they look almost impossible to climb. Passu is a peaceful village that doesn't receive as many tourists as its neighbor Karimabad.
Nevertheless, it has a few nice guest houses and it's the perfect base from where to do some trekking. You must visit Passu and Batura glaciers, the latter being one of the largest glaciers in the world, outside the polar regions (56km).
Where to stay in Passu
Passu Peak Inn – Friendly owner, best view, super clean I Location: 36.48278, 74.882476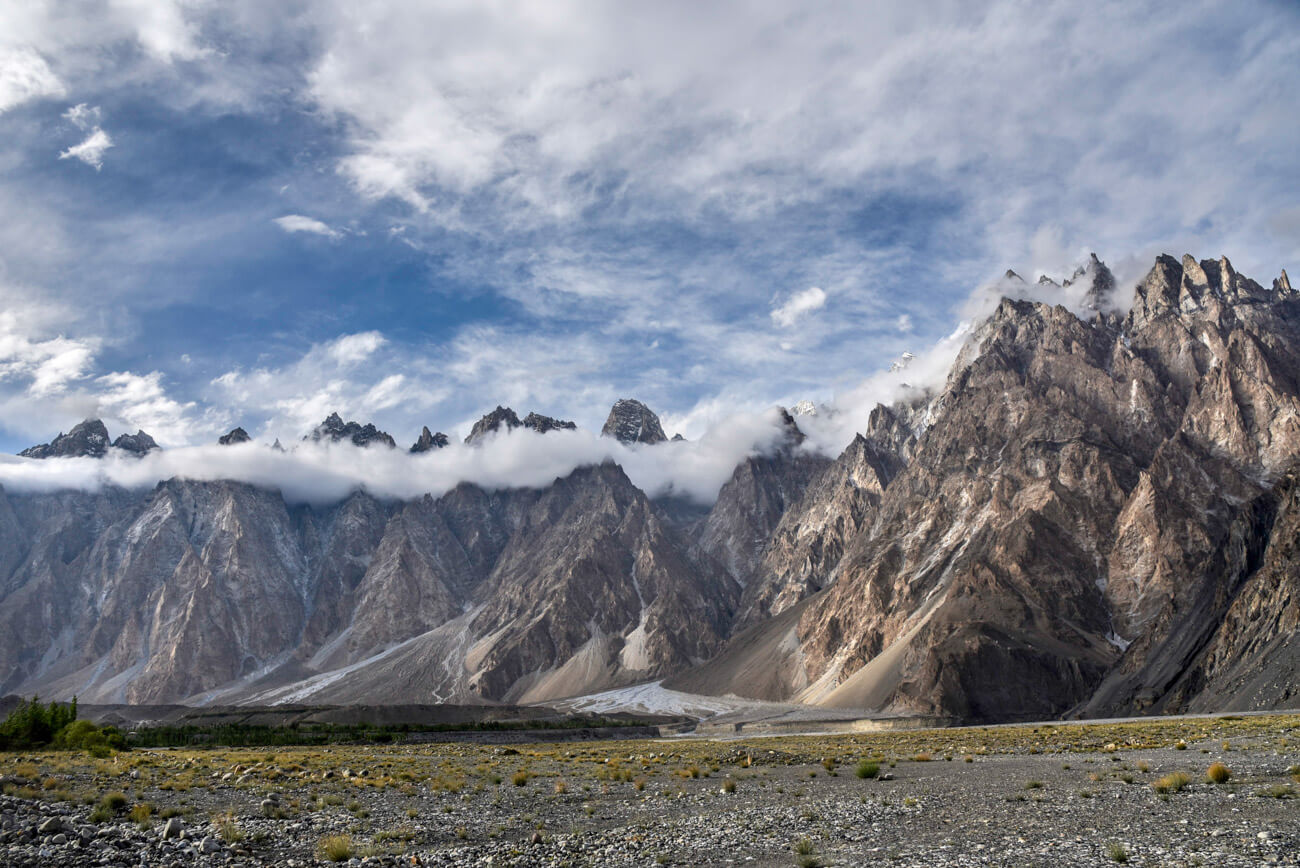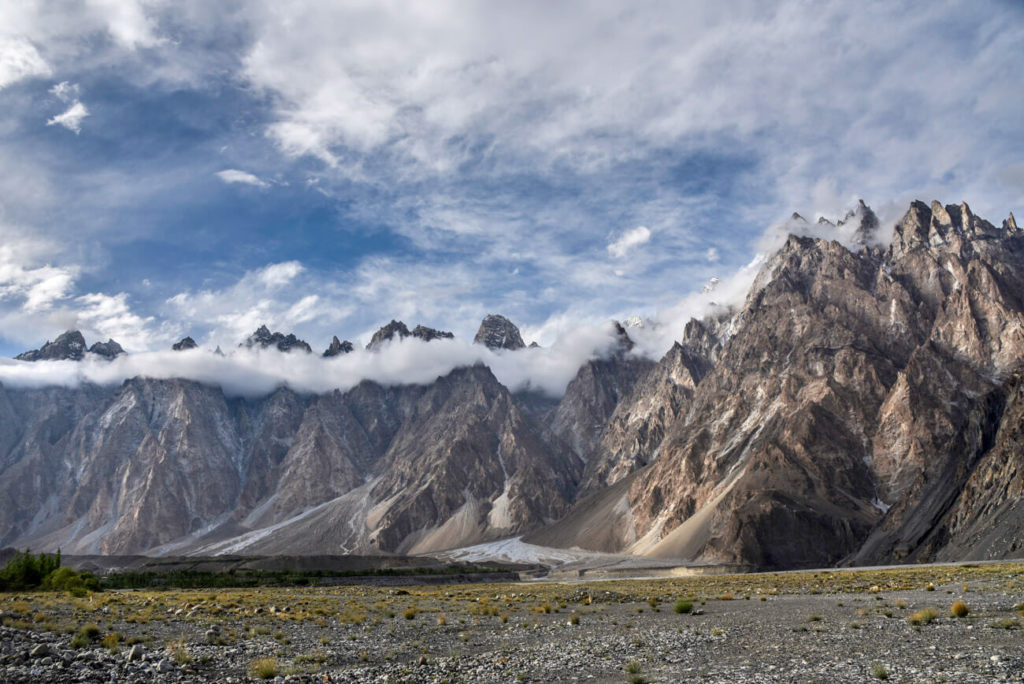 Sost
Sost is the last village before the Chinese border and where the immigration process takes place. Honestly, there's not much to do here besides observing the dozens of psychedelic trucks going from China to Pakistan by road and vice-versa.
But anyway, if you are going to cross the border, you might have to spend the night here.
Where to stay in Sost
Pamir Serai – Knowledgeable owner, cheap I Location: 36.68746, 74.821106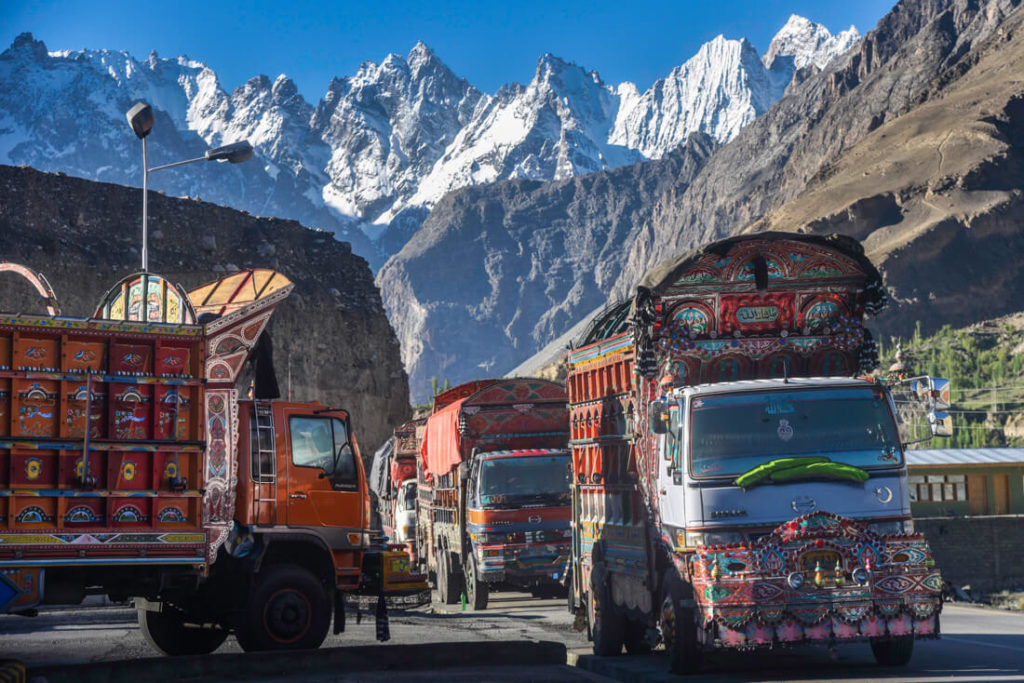 Khunjerab Pass
At 4,800 meters high, Khunjerab Pass is the highest border in the world, to the extent that it has become a major tourist attraction, where you can go and take as many pictures as you want!
The way there is also spectacular. For further information, read: How to cross from Pakistan to China at Khunjerab Pass.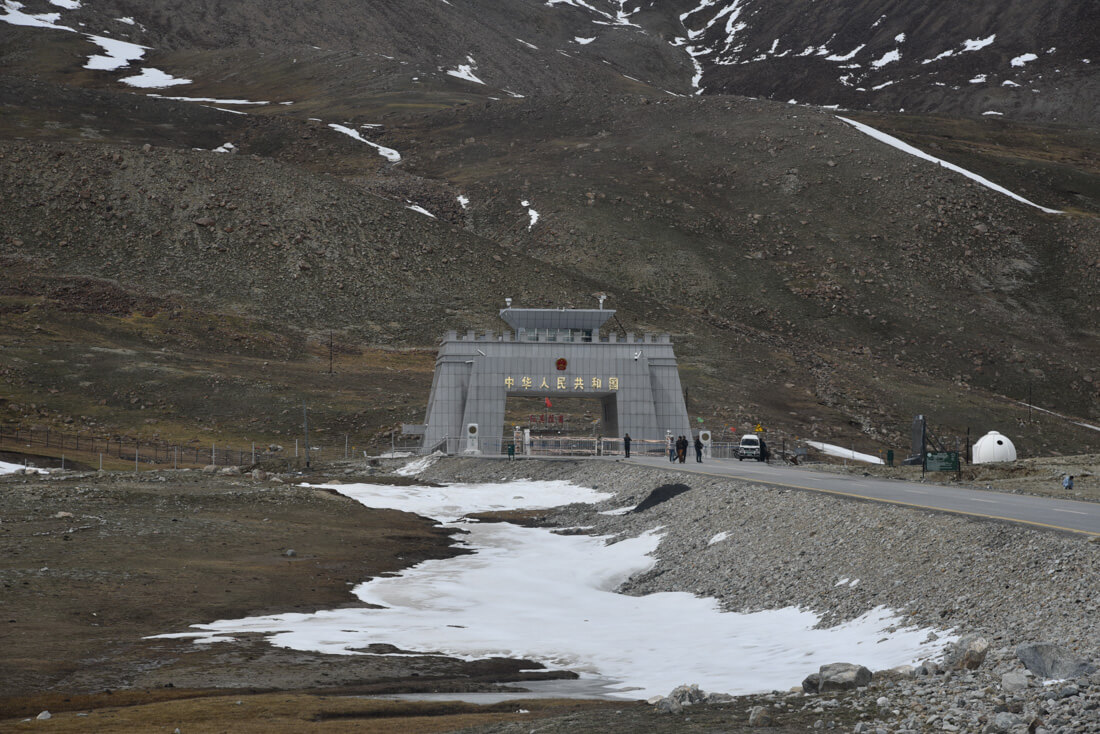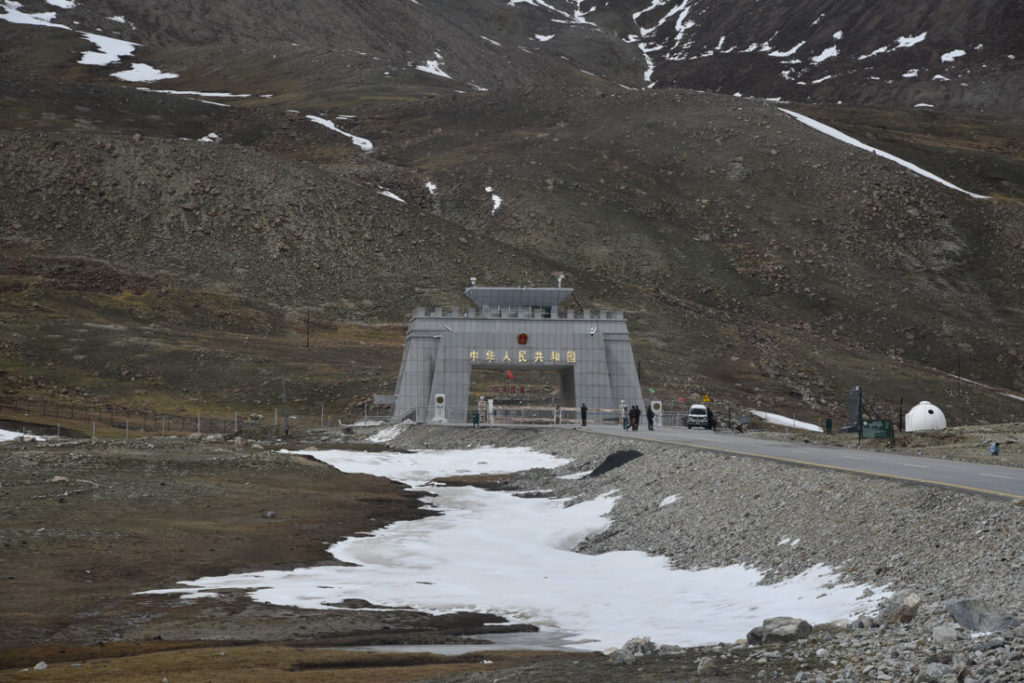 China
Tashgurkan
After wandering around the wild, but also fantastic, Pakistan, you are going to love Tashgurkan, with its exquisite Chinese cuisine, hot showers, beer and high-speed Wi-Fi.
In Tashgurkan, perhaps, the most curious and interesting fact is that most of the population are Tajiks, which should not be surprising at all, given the fact that this city is so close to Tajikistan.
Here you will also find a gorgeous fortress with striking mountain views.
Where to stay in Tashgurkan
Budget – K2 Hostel – Good atmosphere and one of the very few options in the city. It's a cool place to meet travelers overlanding to or from Pakistan.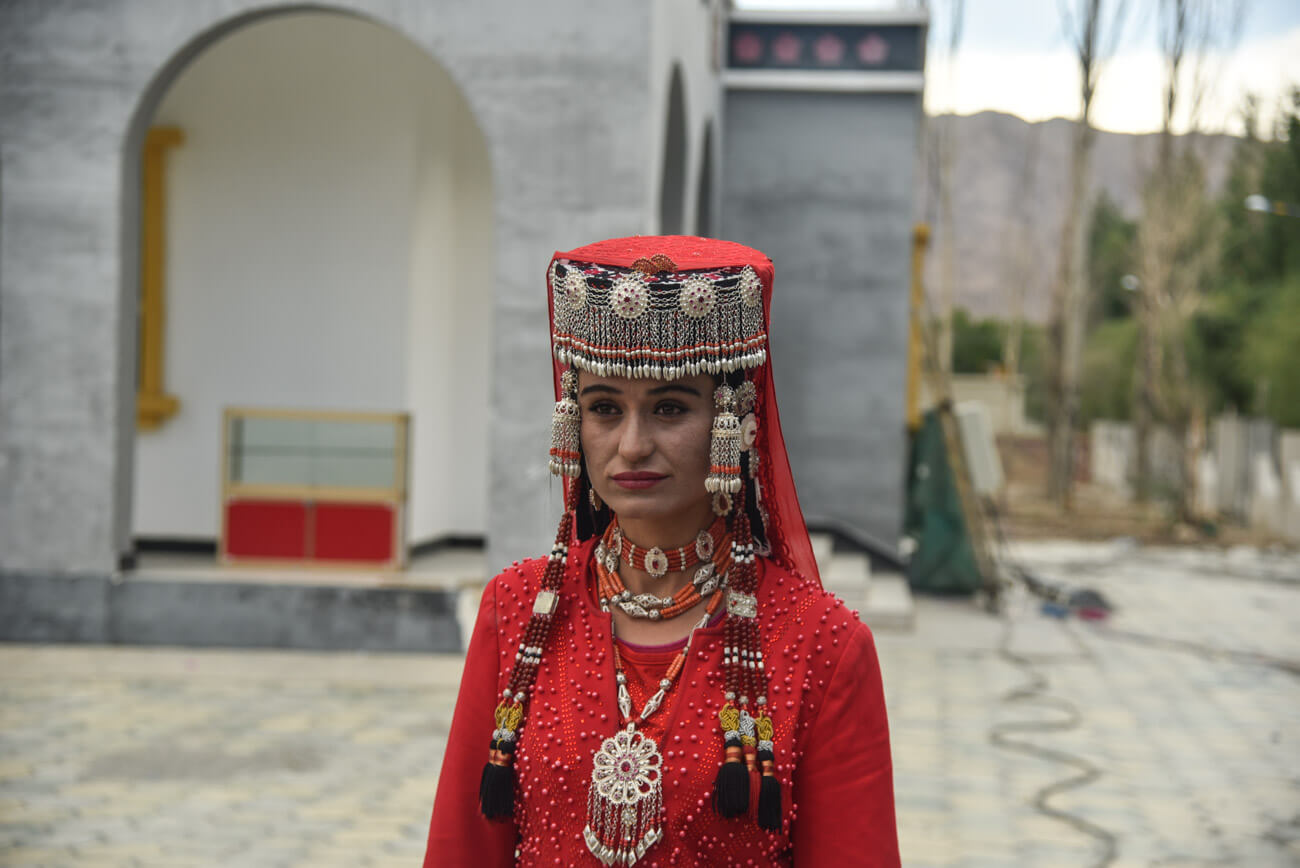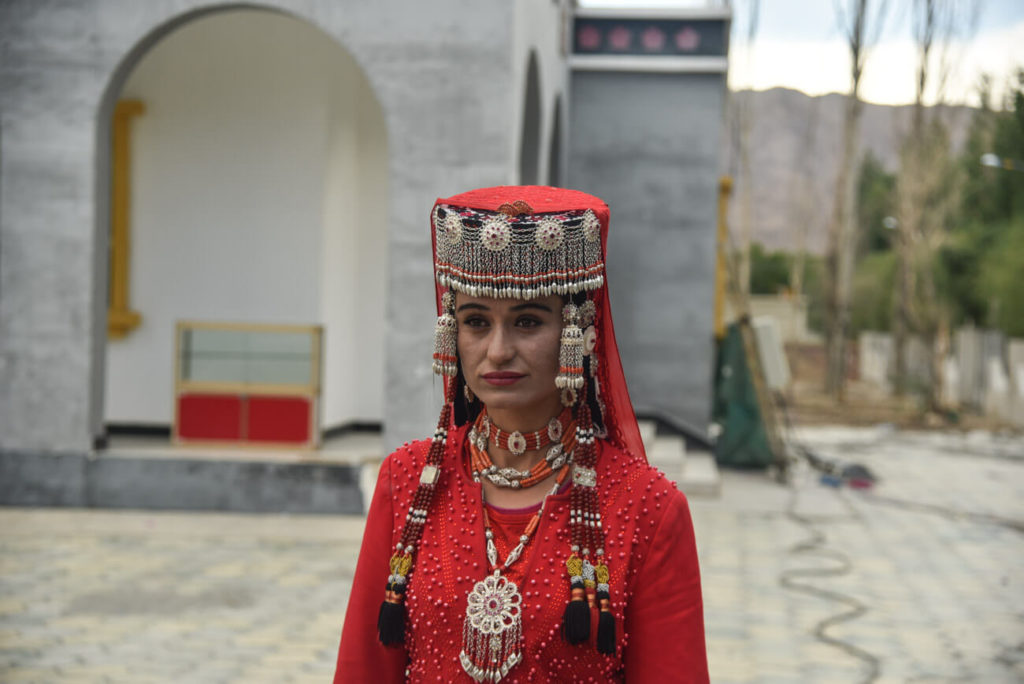 Lake Karakol
Following the KKH, you find a pretty, photogenic lake called Karakol, located at 3,600m above sea level, which makes it one of the highest lakes in the region.
By, there are a few Kyrgyz settlements where you can spend the night in a yurt. You will also find herds of two-humped, hairy camels around the shore.
Read: 10 Reason to visit Kyrgyzstan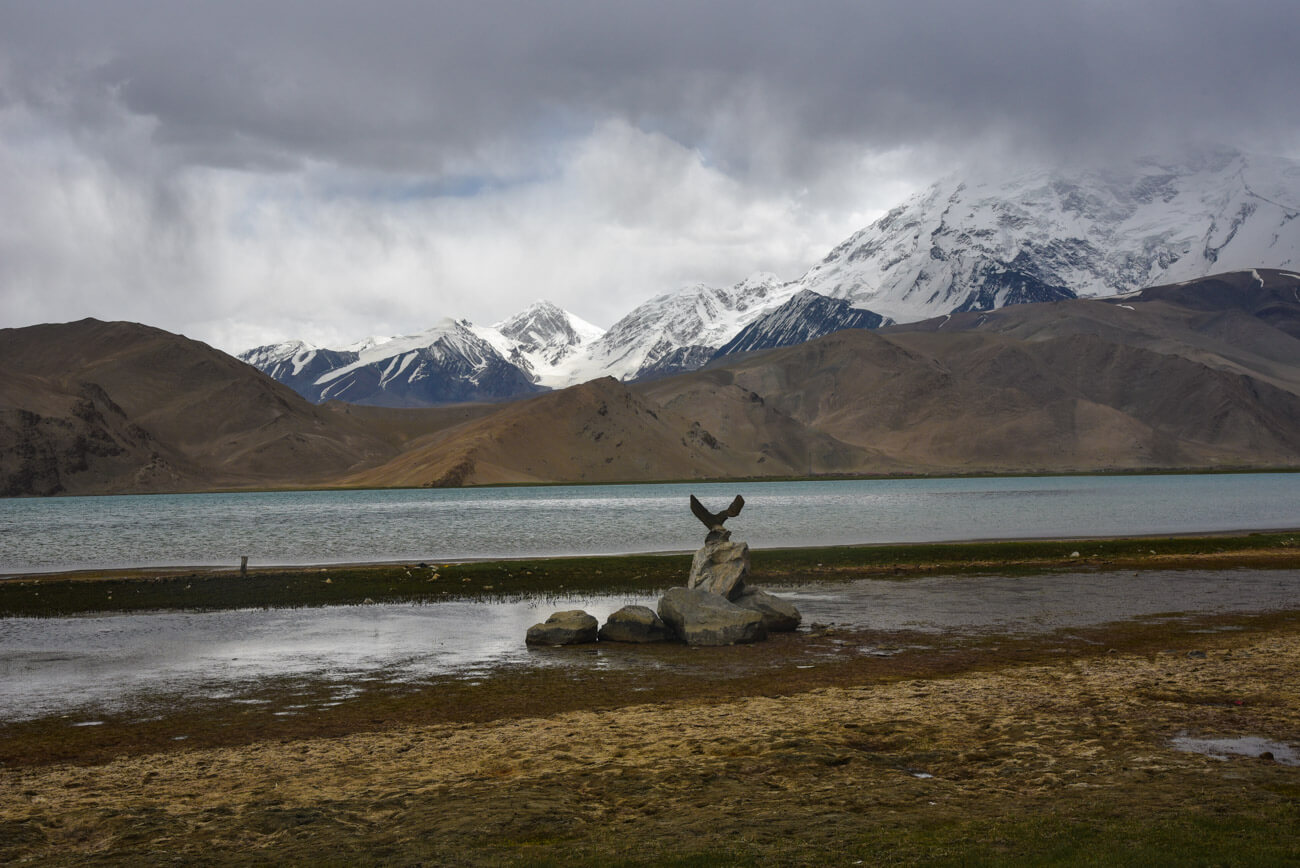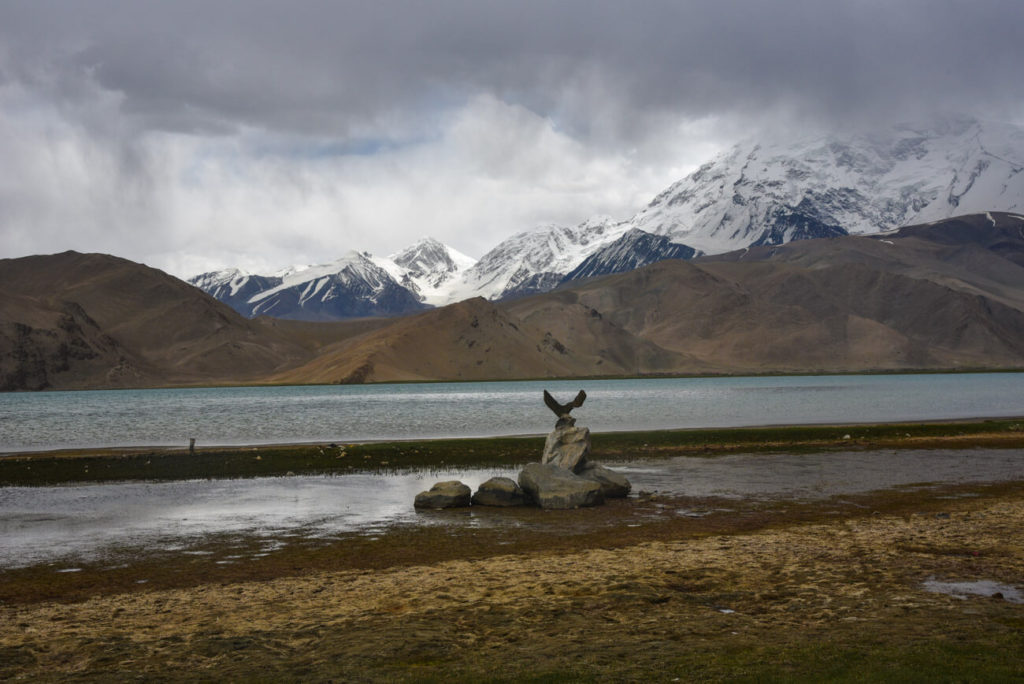 Lake Bulunkou
After Karakol, you find Lake Bulunkou, another pretty lake around from which awesome sand dunes stick out from the background. It's a nice place to stop for 15 or 20 minutes but I don't recall seeing any kind of accommodation.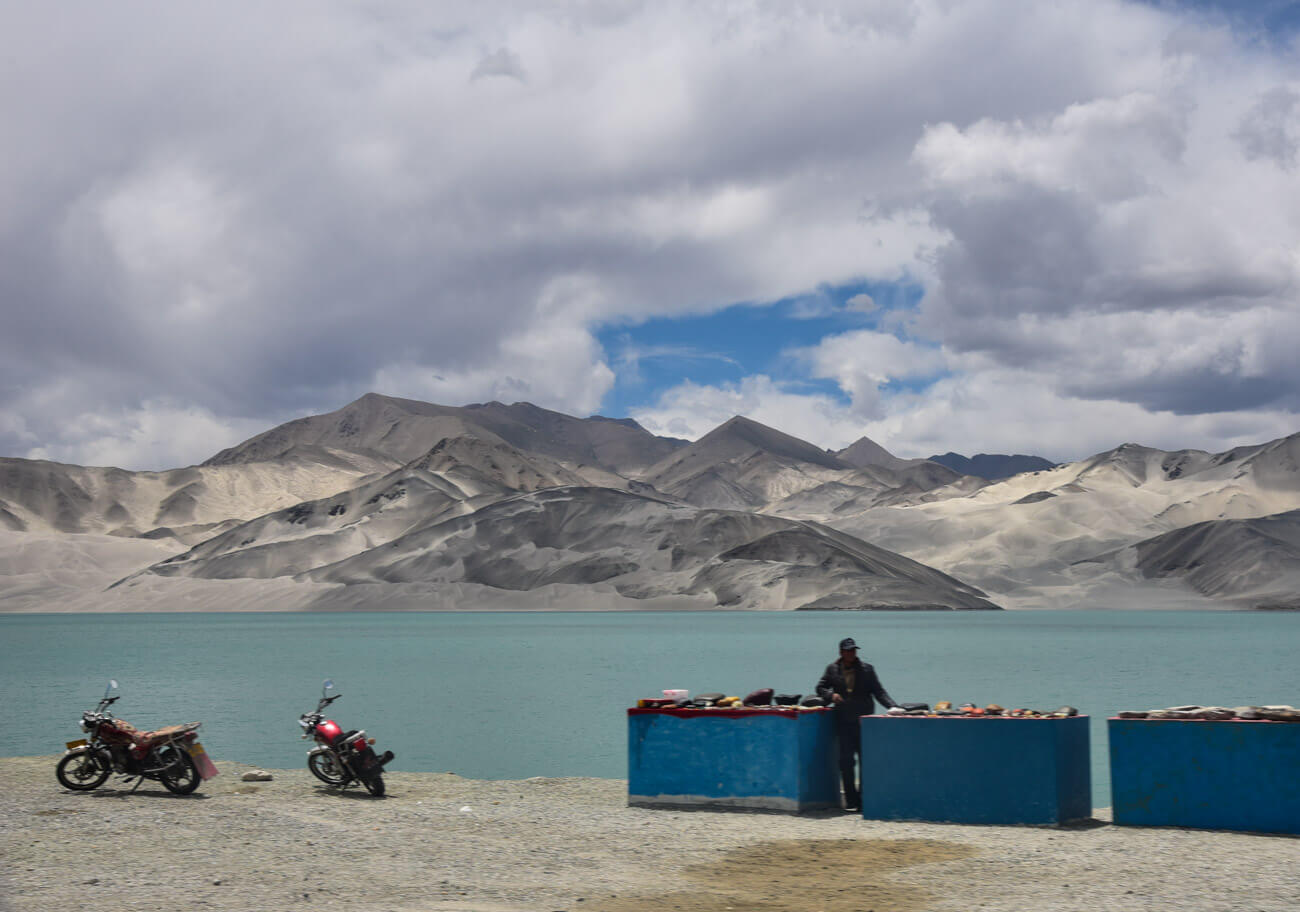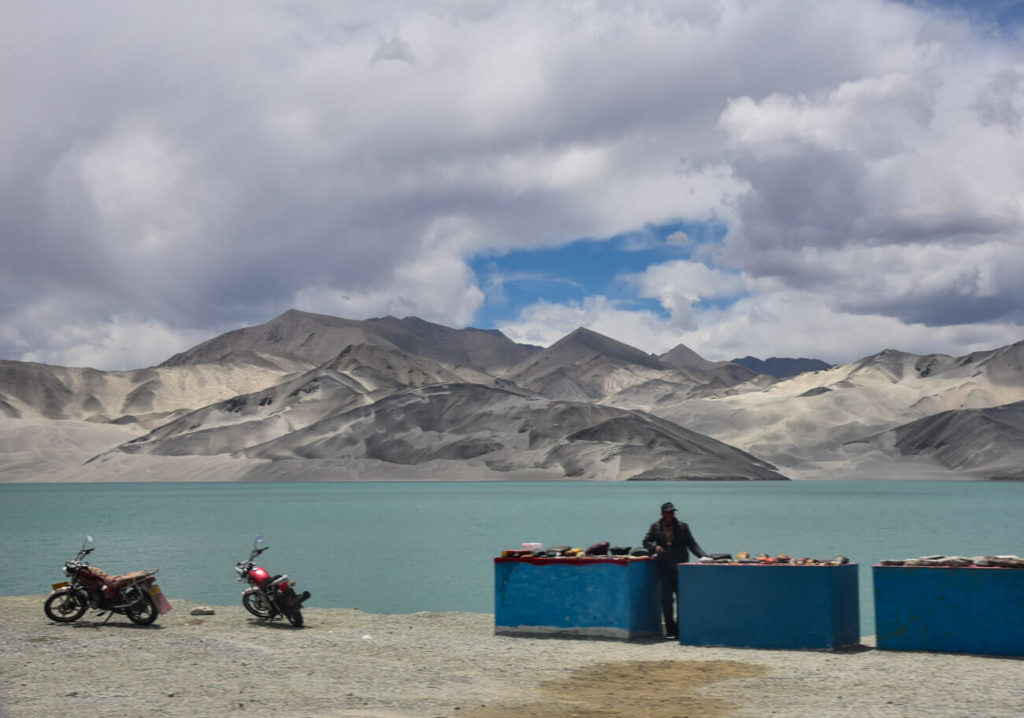 Kashgar
Kashgar is the second most important city in Xinjiang province and the only one which has an Uyghur majority, an ethnic Central Asian Muslim group. Whatever you think you know about China, it isn't true in Kashgar.
Uyghurs practice Islam, don't have Chinese eyes and speak a Turkic language. In food markets, they don't serve steamed rice but plov, a Central Asian dish that consists of rice, carrots and raisins fried in lamb fat.
You won't find fried pork but plenty of mutton and, unlike the lactose intolerant cities of China, yogurt and milk products are a big deal.
Are you traveling to Central Asia? Read my ultimate guide to Central Asia
Where to stay in Kashgar
Budget Hostel – Kashgar Pamir Youth Hostel – Located very close to the previous hostel. People say that the only difference from the previous one is that the hanging out area is a rooftop, whereas in the Old Town Hostel it's a garden.
Mid-range – Xinjiang Nuerlan Hotel – Many people claim that this is one of the best hotels they ever stayed in China, as everything is just pretty neat and it is not that expensive compared to other places within the same range. The best option for mid-range travelers in Kashgar.
Top-end – Radisson Hotel Kashgar – If you want comfort, the Radisson in Kashgar is one of the most popular luxury hotels in the city.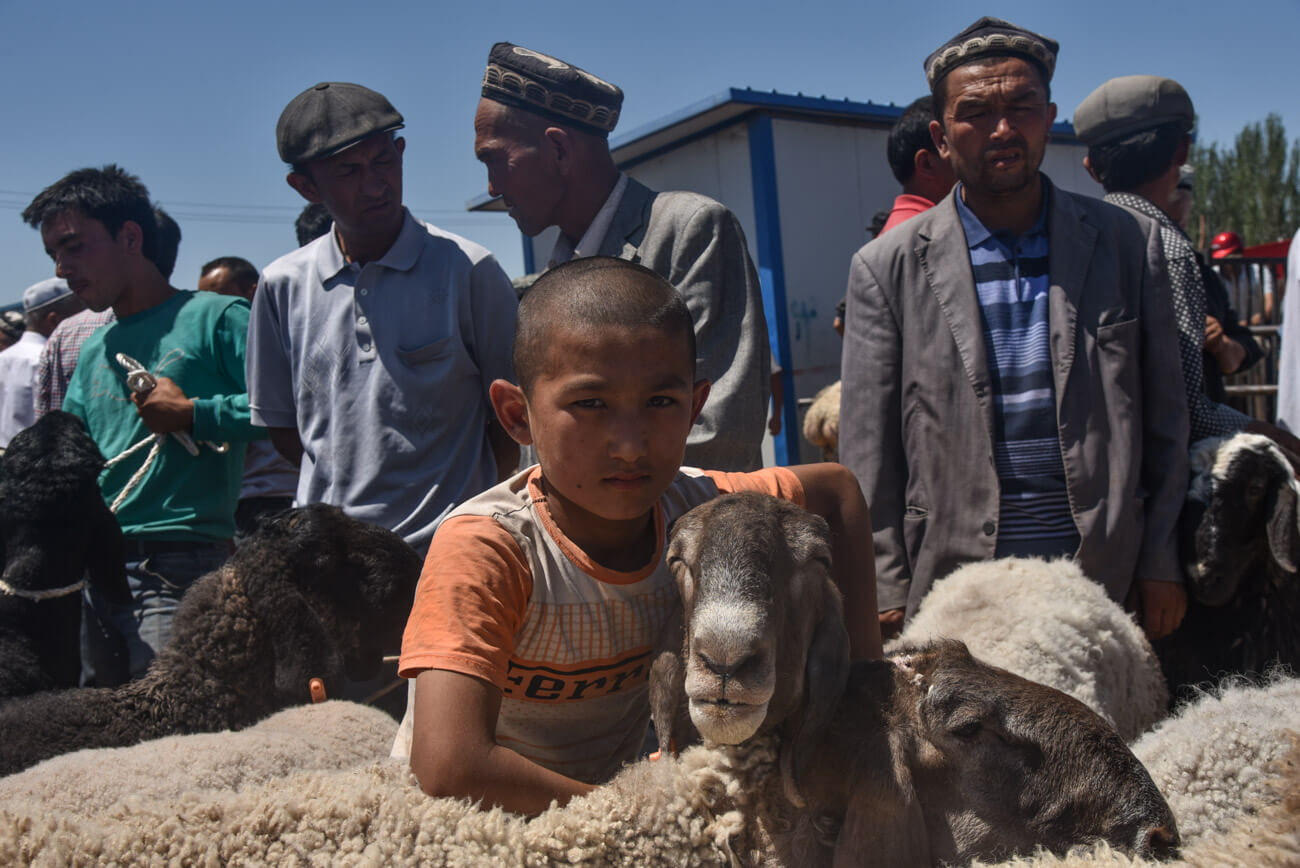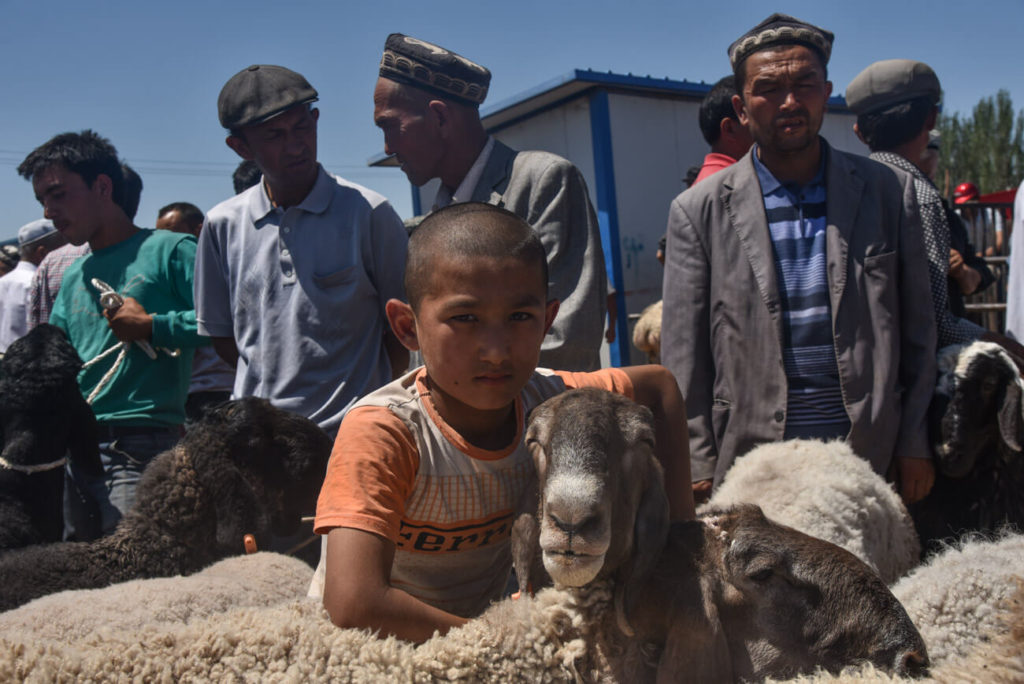 Transportation along the Karakorum Highway
Pakistan is an adventurous destination, get travel insurance
IATI Insurance covers high altitude trekking, perfect for Pakistan
Buy it here to get a 5% discount
Hitchhiking
If you are backpacking, hitchhiking is, by far, the best option for going from Pakistan to China by road. Here's some personal advice on each road section:
From Islamabad to Gilgit – During the first 300km previously mentioned, you will go through a minimum of 10 police checkpoints. The policemen will give you a lot of trouble if they see you hitchhiking and, probably, they will make you get into the next bus.
Hitchhiking on this section is not very recommendable, but you can try!
Gilgit-Baltistan – Extremely easy. The KKH is relatively busy and most Pakistanis will be more than happy to pick you up. Definitely, much faster than going by public transportation.
From the border to Tashgurkan – It's not allowed to cross the border hitchhiking. You must go by public transport or with a Chinese local guide.
From Tashgurkan to Kashgar – Even though it is not as easy as it is in Pakistan, in this area, it is possible to hitchhike. We managed to arrive in Kashgar in only one day, and we even stopped at Karakol Lake to hang out for a bit and wait for a second ride.
Public transportation
From Islamabad to Gilgit – There are 4 or 5 daily buses (from 6pm to 9pm, approximately) that depart from Islamabad. NATCO is the best company out there and the one that the Pakistani middle class uses.
The VIP bus, which is the only one with AC, costs 2,000PKR ($20). Theoretically, the journey takes 15 hours but, due to the constant landslides and the endless breakdowns, mine took more than 21 hours. By the way, I recommend buying your ticket at the bus station in the morning of the day of departure.
Try to book a first-row seat. Location of the station: 33.638026, 73.025308.
Gilgit-Baltistan – There are Suzuki micro-vans connecting all towns and villages mentioned previously. Ticket prices are ridiculously cheap. However, it's much easier and faster to hitchhike plus, you won't be able to see much of the landscape from the micro-van's dusty window
From the border to Tashgurkan – Buses leave from Sost every morning, from Monday to Friday. For more information, read: How to cross from China to Pakistan.
From Tashgurkan to Kashgar – There is a daily bus connecting Tashgurkan with Kashgar but there is no bus to both Lakes Karakol and Bulunkou. The bus costs around $10. Ask K2 Hostel for schedules.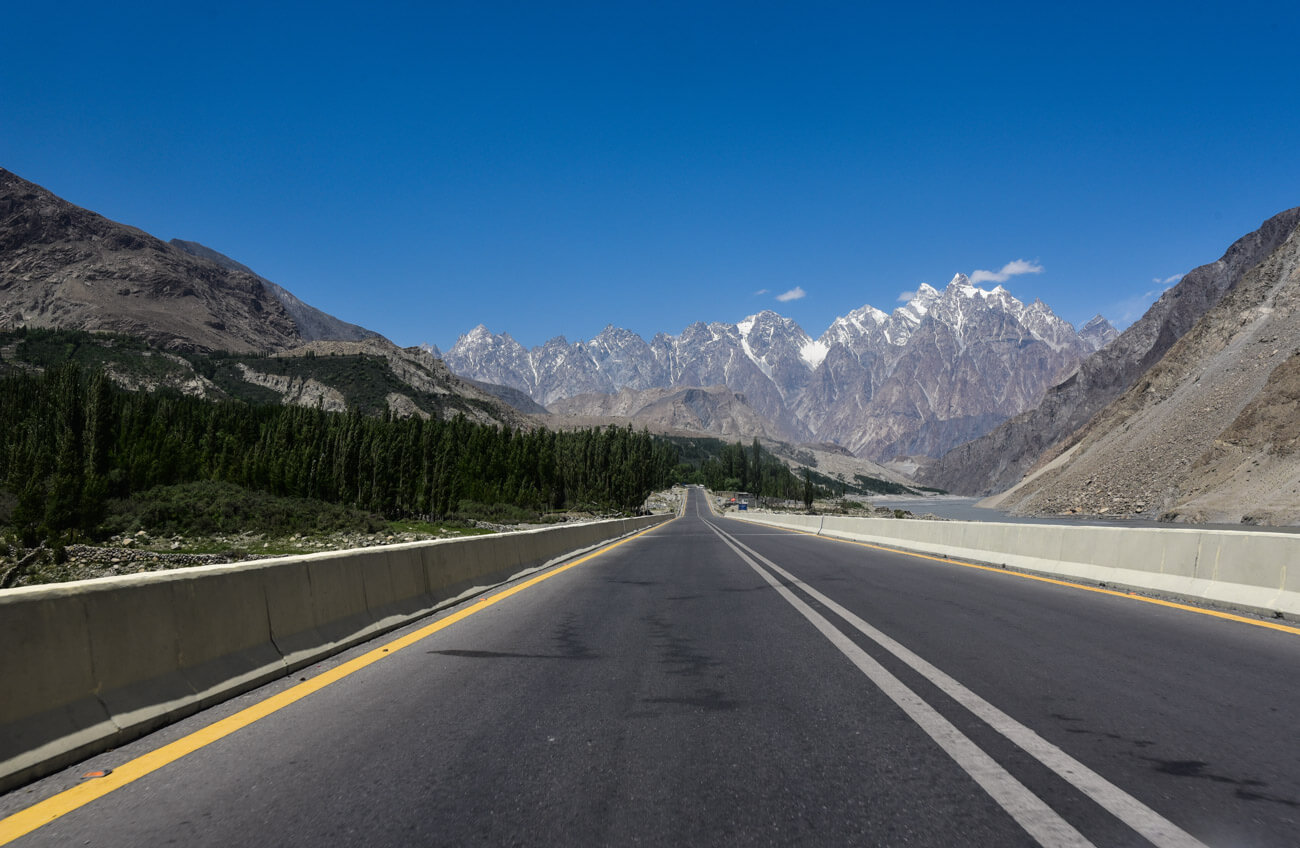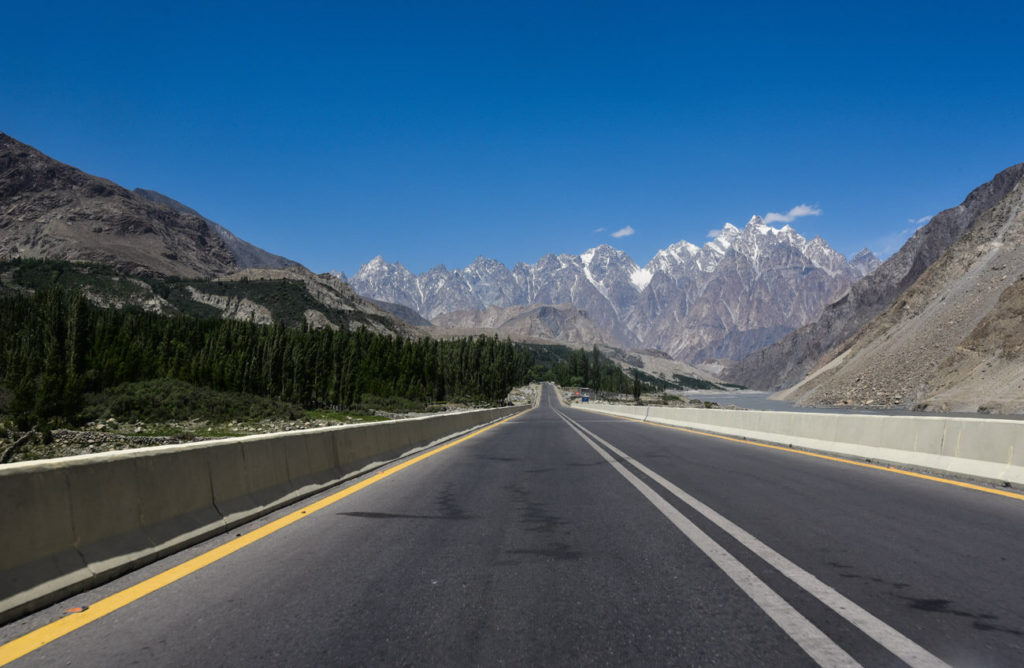 Bicycle or self-driving
I met a couple of cyclists, as well as some people traveling in their own vehicle.
From Islamabad to Gilgit – As in many parts of Pakistan, cyclists must be escorted by the police during the first 300km. However, as far as I understood, security is not always necessary if you travel by car or motorbike. By the way, the road is in very bad condition and landslides occur constantly.
Gilgit-Baltistan – A dreamy road section for both drivers and cyclists. The road has been recently paved and landslides don't occur that often.
From the border to Tashgurkan – You must be accompanied by a local Chinese guide which, apparently, is quite expensive.
From Tashgurkan to Kashgar – You can drive freely but, most of the road is surrounded by a fence which makes impossible for you to stop, except in specific places.
By plane
If you don't have much time, it is possible to fly by plane from Islamabad to Gilgit, although, due to the bad weather, many flights get canceled. By the way, you should book pretty much in advance because they fill up quite early. Check prices and schedules at Pakistani International Airlines.
Keep reading: Kinnaur Road – Wickedly Sensational Himalayan Roadtrip
More information for visiting Karokam Highway
📢 In my Travel Resources Page you can find the list of all the sites and services I use to book hotels, tours, travel insurance and more.
Don't forget to check our travel guide to Pakistan.
As well as all our Pakistan articles: