Fairy Meadows trek & Nanga Parbat Base Camp – A complete guide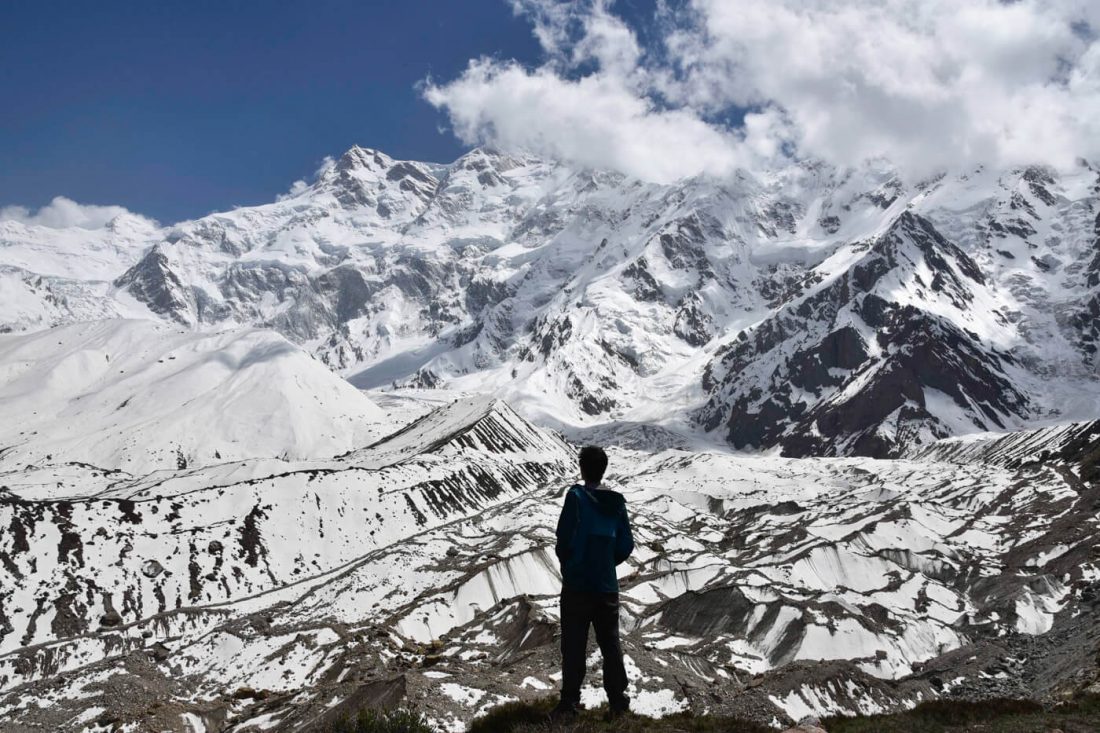 Wanna travel to Pakistan with Against the Compass?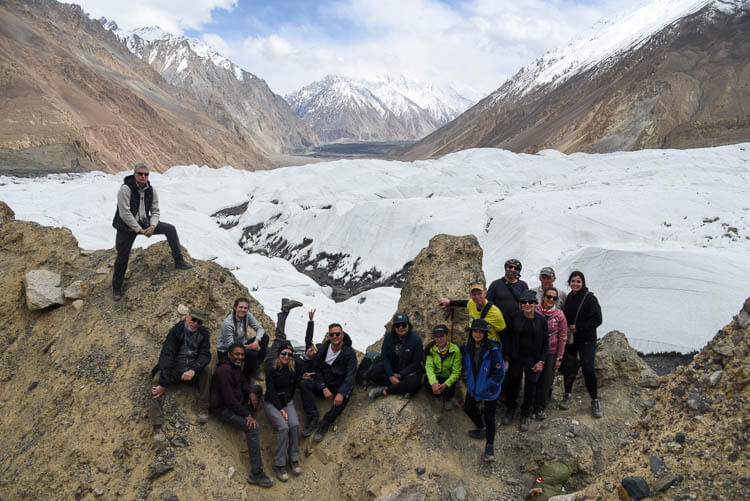 Join a group of like-minded travelers in our next scheduled tour in Pakistan:
April 28th to May 11th, 2024
It was the holy month of Ramadan, so Fairy Meadows, one of the most popular destinations in Pakistan, was practically empty, except for a few foreigners and their respective armed escorts, who had been assigned to protect them the previous day at Raikot Bridge.
The day before had been a pretty long and exhausting journey, as I had to hitchhike several times, by then ascending a very dusty and exhausting trail.
But finally, there I was, in a campsite located at 3,300 meters above sea level, having a cup of coffee with fresh milk, while observing in astonishment, a striking peak 8,125 meters high called Nanga Parbat.
For more things to do, read my 1-month itinerary to Pakistan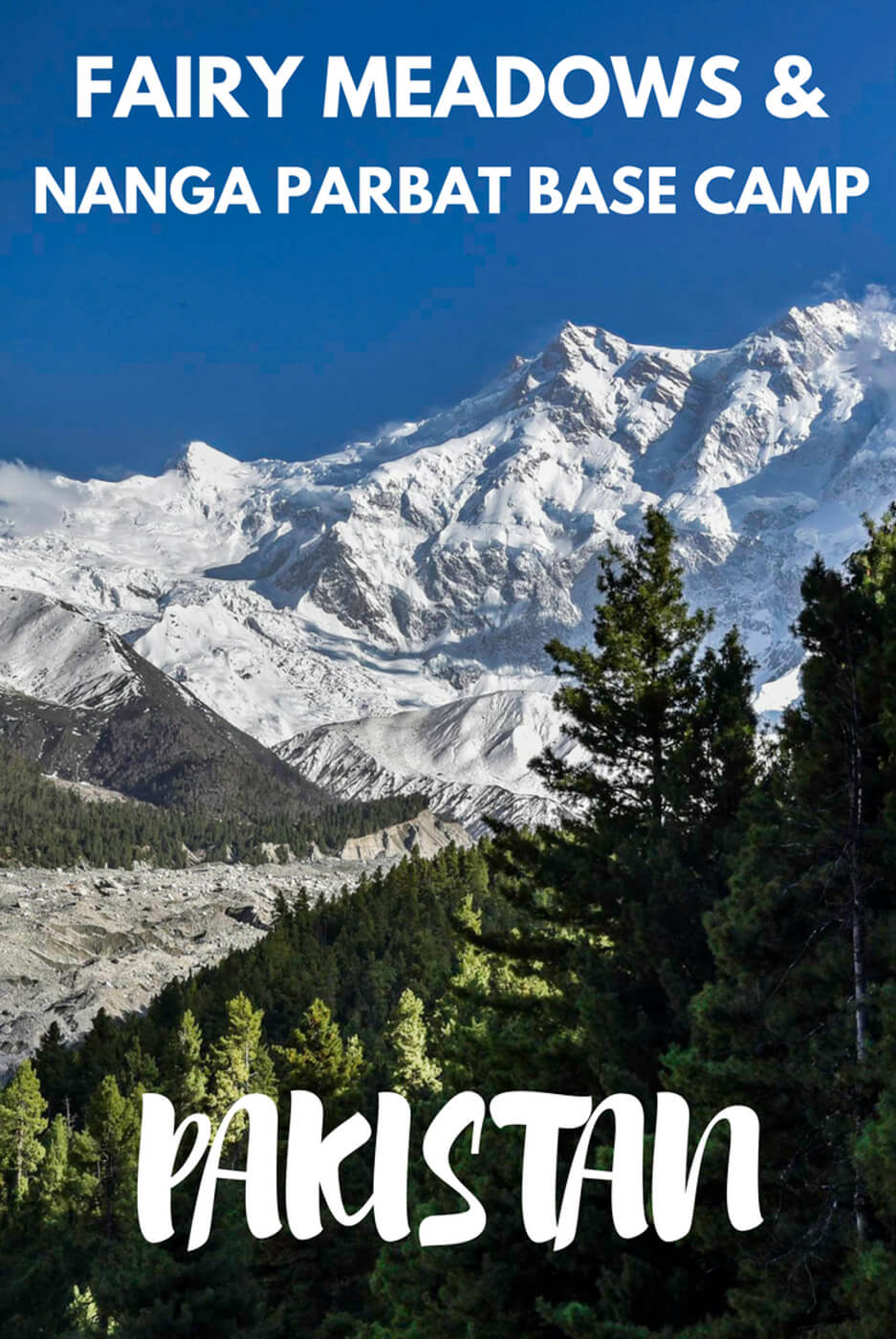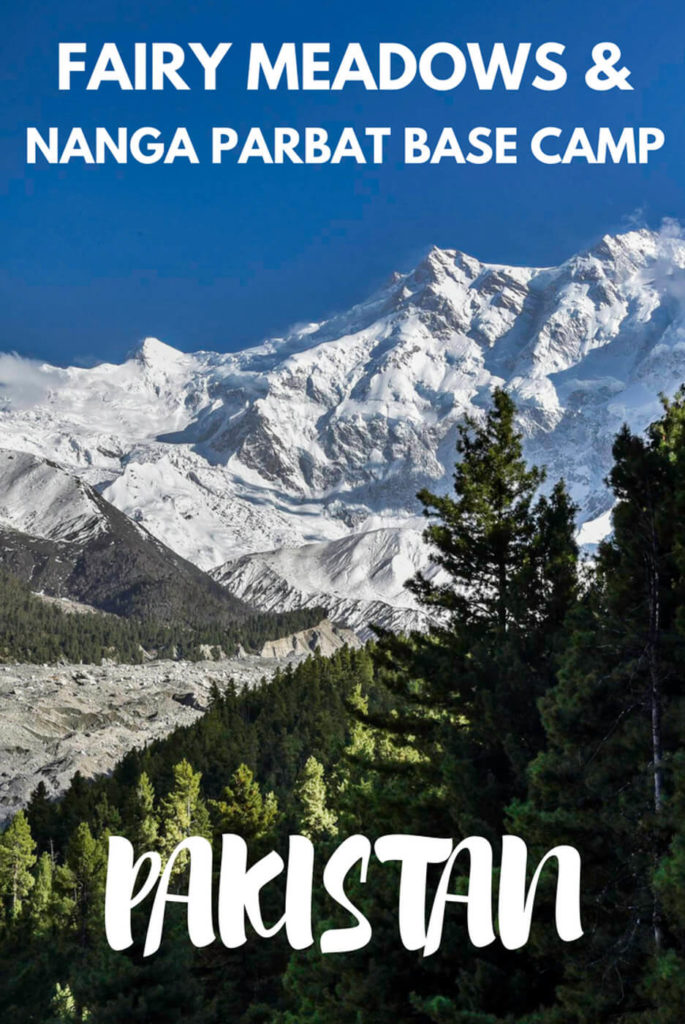 Introduction to Nanga Parbat
Nanga Parbat, also called the Killer Mountain, is an 8,125-meter high mountain that figures as the second highest peak in Pakistan (after K2) and the eighth in the world. Its hair-raising name is due to the fact that, throughout the years, Nanga Parbat has taken the lives of many climbers who tried to climb it unsuccessfully. Nanga Parbat is also considered one of the hardest mountains to climb in the world.
However, despite having such a terrifying name, the Nanga Parbat Base Camp is surprisingly accessible for even inexperienced trekkers, as it is located only 4 hours away from Fairy Meadows, a campsite which is normally used as a base to organize treks to the base camp.
Fairy Meadows is in a green lush plain from where you get striking views of Nanga Parbat, starting from a vast glacier which, gradually, ascends to the foot of that huge ice block.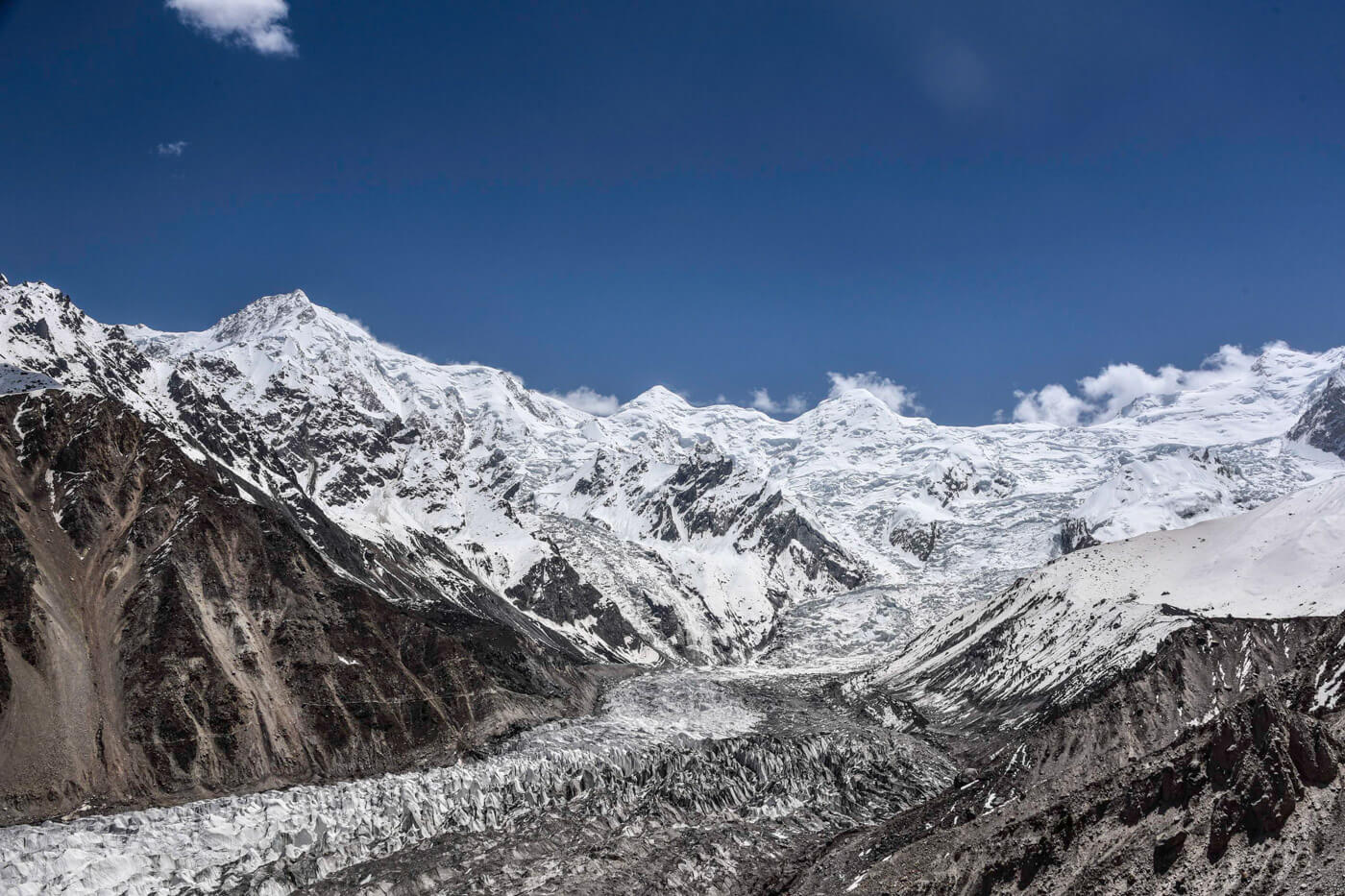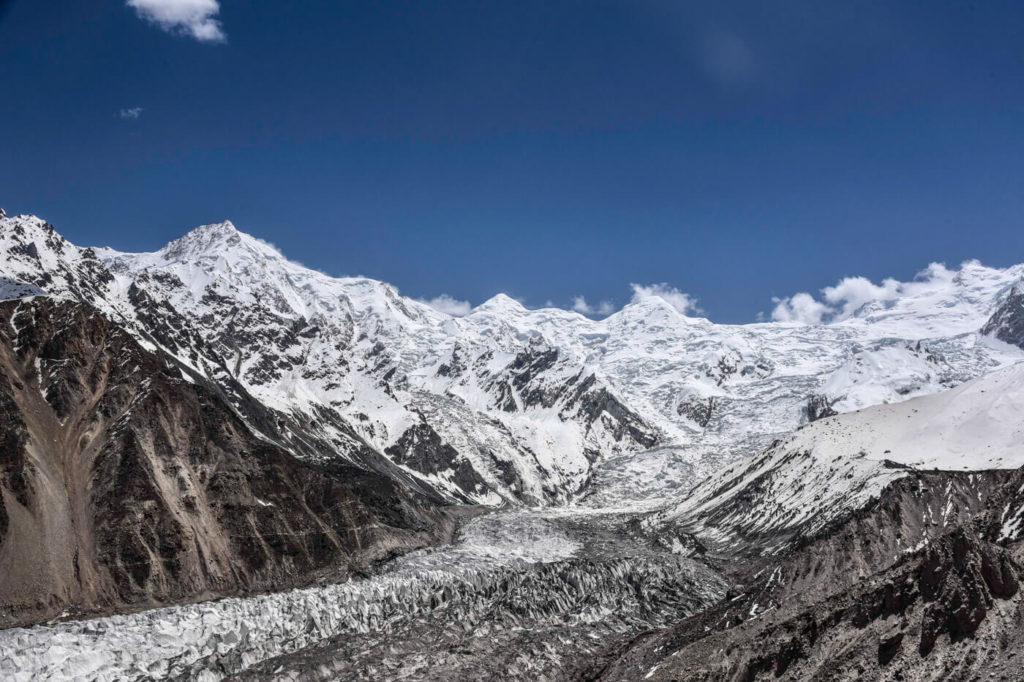 Nevertheless, due to its high accessibility, Fairy Meadows is also the most commercial spot in Pakistan, with prices higher than the Pakistani average, and it is inhabited by a group of locals who prioritize money before hospitality, something unheard of in Pakistan.
But this shouldn't keep you back, as the Fairy Meadows trek and Nanga Parbat Base Camp are some of the most beautiful scenery I have ever seen.
Fairy Meadows trek & Nanga Parbat Base Camp – Map
Fairy Meadows trek
Located in Gilgit-Baltistan, north Pakistan, getting to Fairy Meadows doesn't require any kind of mountain experience as, except for the last 6 or 7km, most of the way can be done by 4×4.
1 – Getting to Raikot bridge
Everyone who goes to FM will have to pass Raikot Bridge, the place on the Karakoram Highway from where you access the mountains towards FM.
Raikot Bridge is located 80km from Gilgit and 400km from Islamabad. The bus that goes from Islamabad to Gilgit can leave you there, no problem.
In Gilgit, buses to Raikot Bridge leave from the main bus station (Location: 35.898824, 74.369927). Personally, I hitchhiked from Gilgit, as it is significantly faster than going by public transport.
Once you are at the bridge, you'll have to register with the police, who will also assign you a personal armed escort.
Really, why?
In 2013, a group of terrorists killed 9 foreigners. It was the first and only attack that has ever happened in Gilgit-Baltistan.
To understand it better, you should read: is Pakistan safe?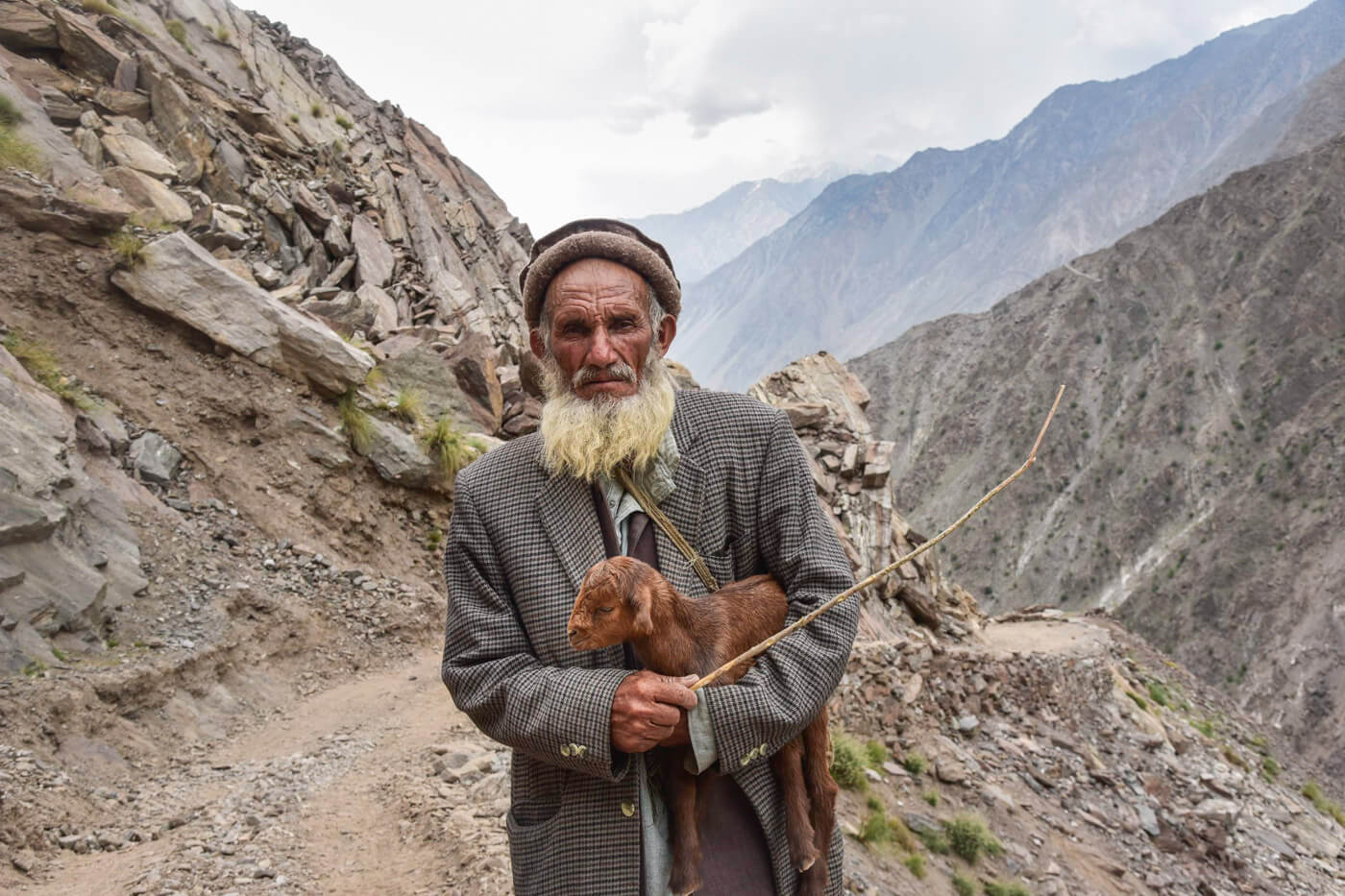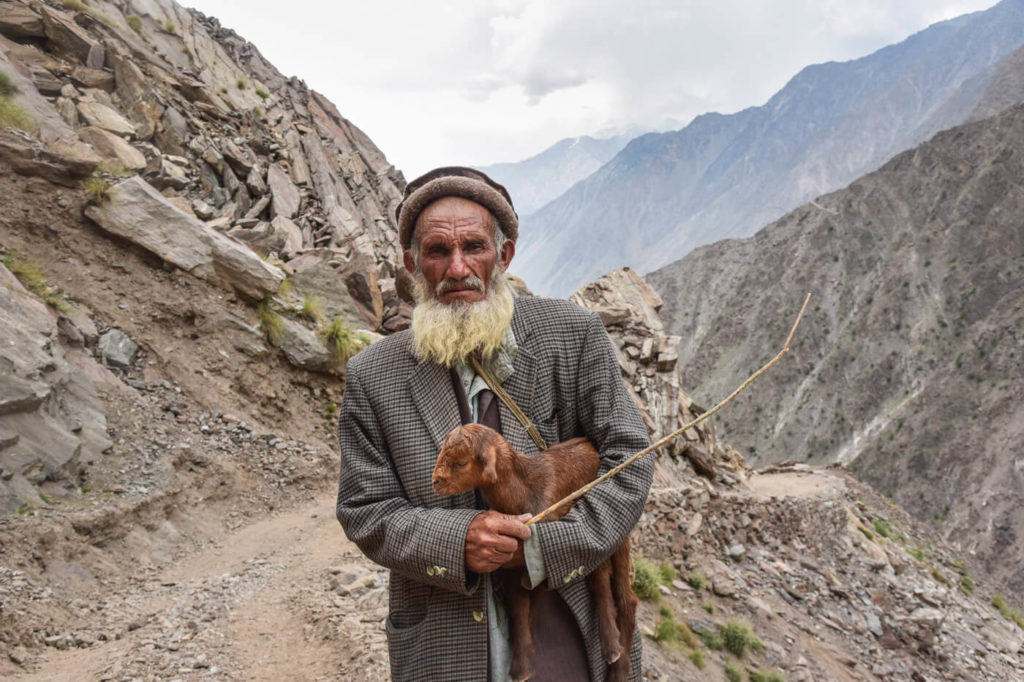 2 – Fairy Meadows road
The only legal way to go along Fairy Meadows road is by local Jeep. In summer 2021, they are charging 8,500PKR for a round trip, a cost that can be divided by up to 5 passengers. The journey takes 2 hours.
What if you are only 2 or 3 people? You can wait for someone to show up but, from what I've heard, some travelers have waited for hours, but no one else showed up.
Wait, do you have to buy a round-trip ticket? Some of the locals from FM are the scum of Pakistan, who force you to buy a round trip ticket, so on the way back, you can't share it with anyone you might meet at the camp.
Can I go walking? No, the police will not allow you for security reasons. However, this law doesn't make sense, as the road is extremely narrow and it's built on a cliff 1,000 meters high, which also makes it one of the most dangerous roads I've ever been on. Walking would be definitely safer. Welcome to Pakistan 🙂
Can I skip the police checkpoint? I managed to skip it, started to walk from there and, after three hours, a Jeep picked me up. I was very lucky. If you also want to skip it, you should come hitchhiking and tell the driver not to stop at the police checkpoint. If you come by bus, the driver will definitely inform the police.
By the way, Fairy Meadows road is one of the most scenic roads in Pakistan.
Keep reading: Backpacking in Pakistan: Ultimate itinerary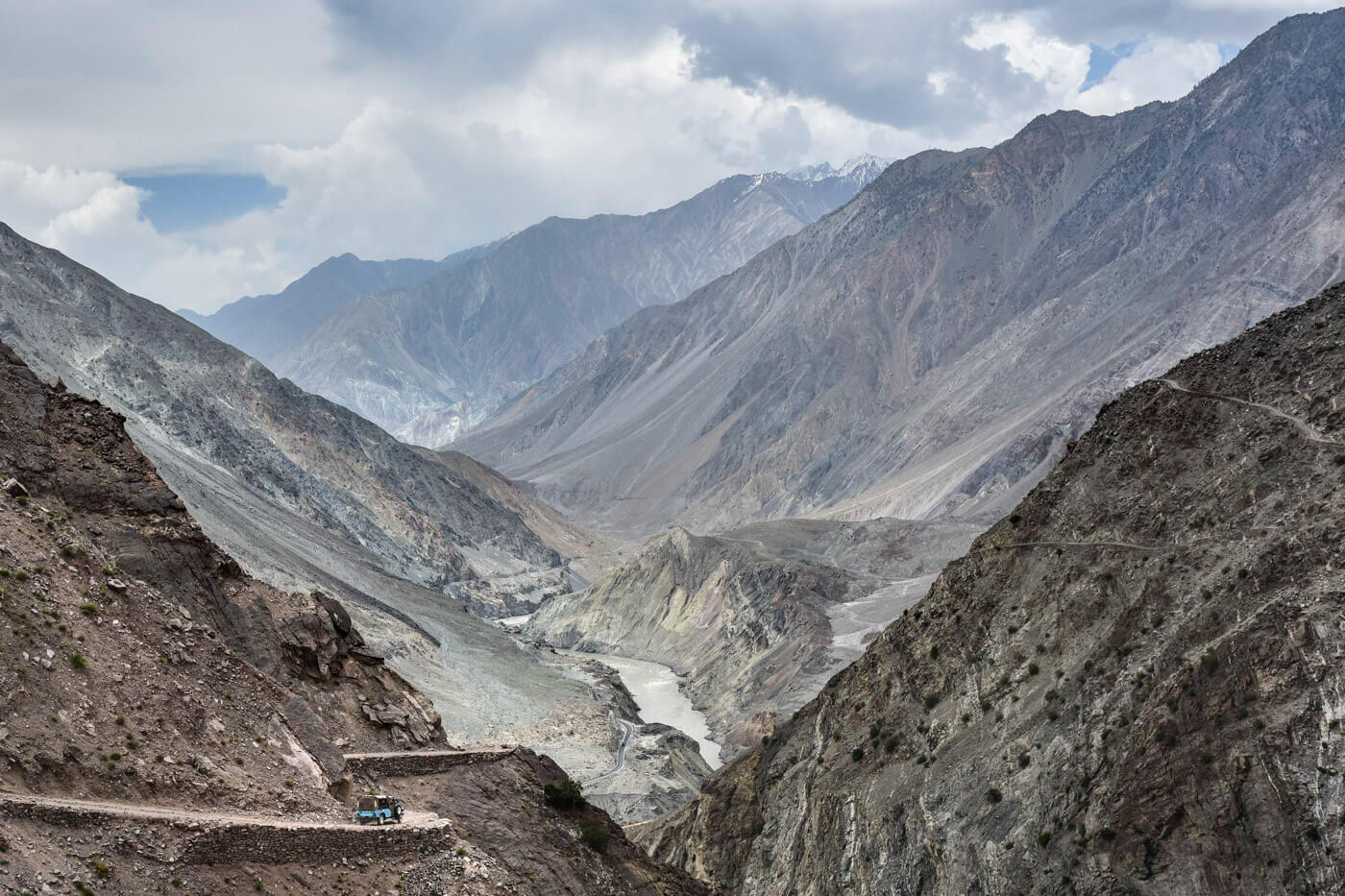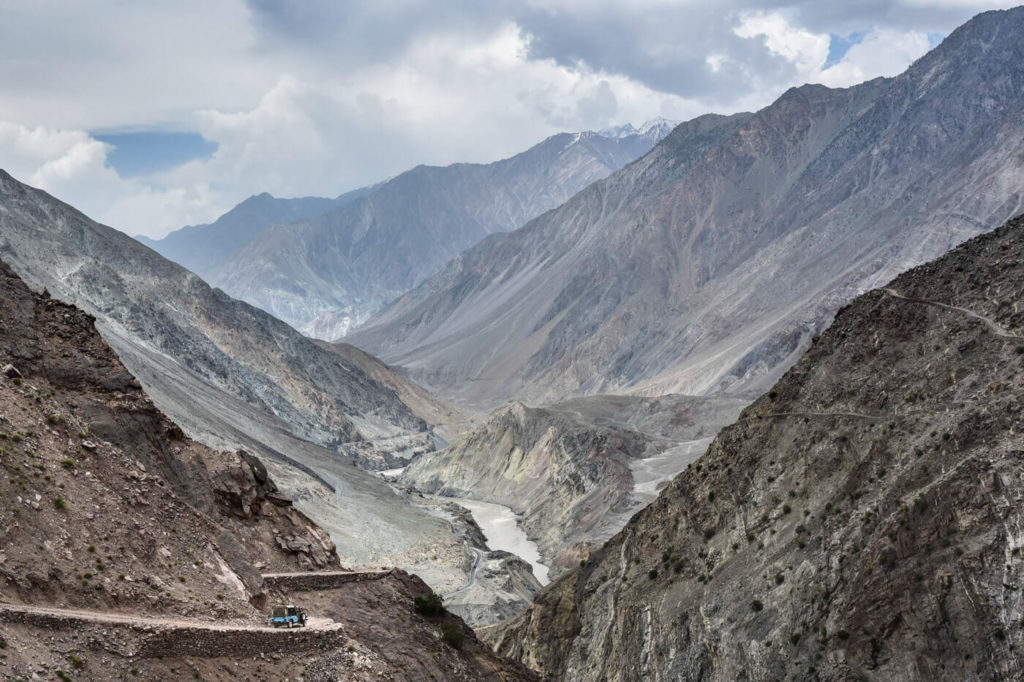 3 – Getting to Fairy Meadows
The Jeep will drop you some kilometers before your final destination, from where you will need to start ascending (on foot) for 2 to 3 hours through an alpine forest until you get to the FM campsite.
Once you are at the top, leave your backpack, relax and enjoy the most wonderful and privileged views ever.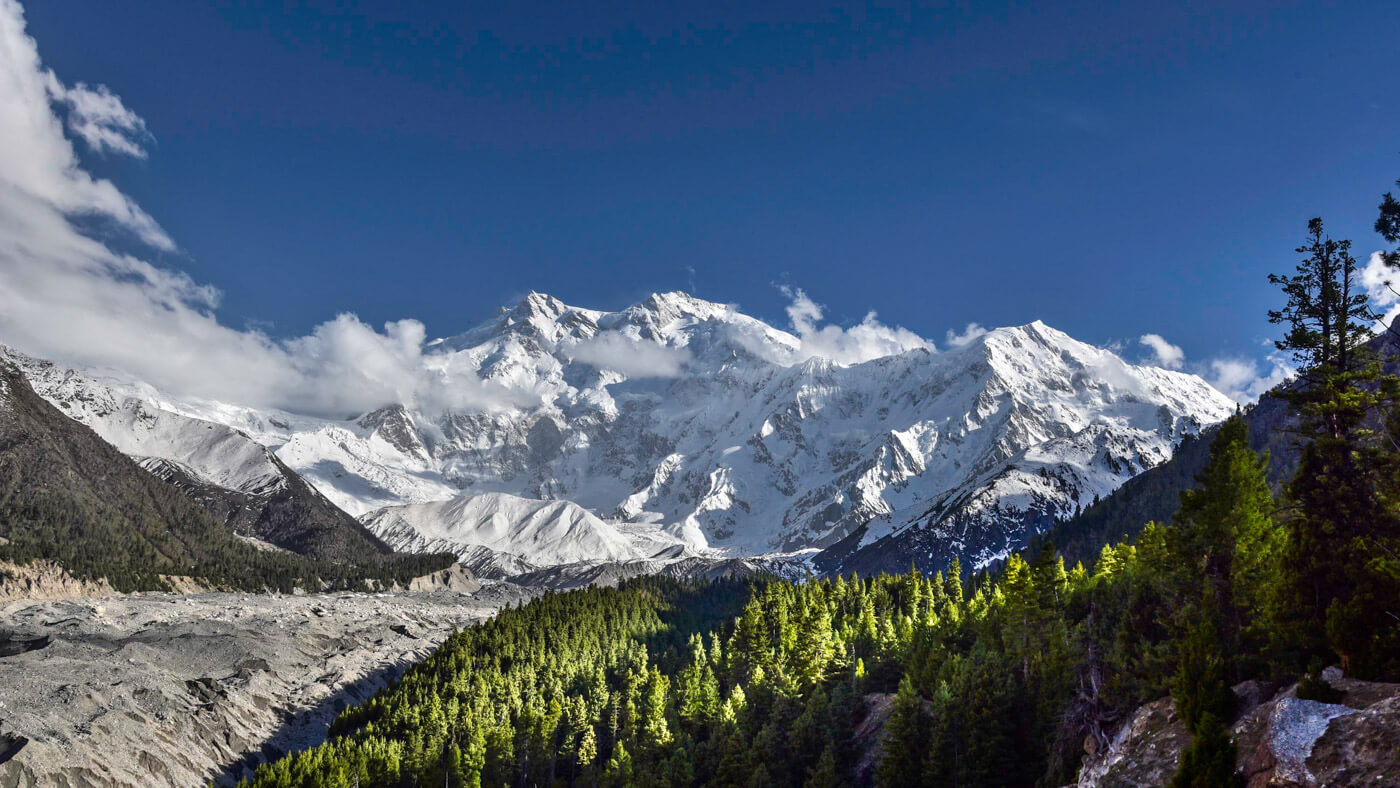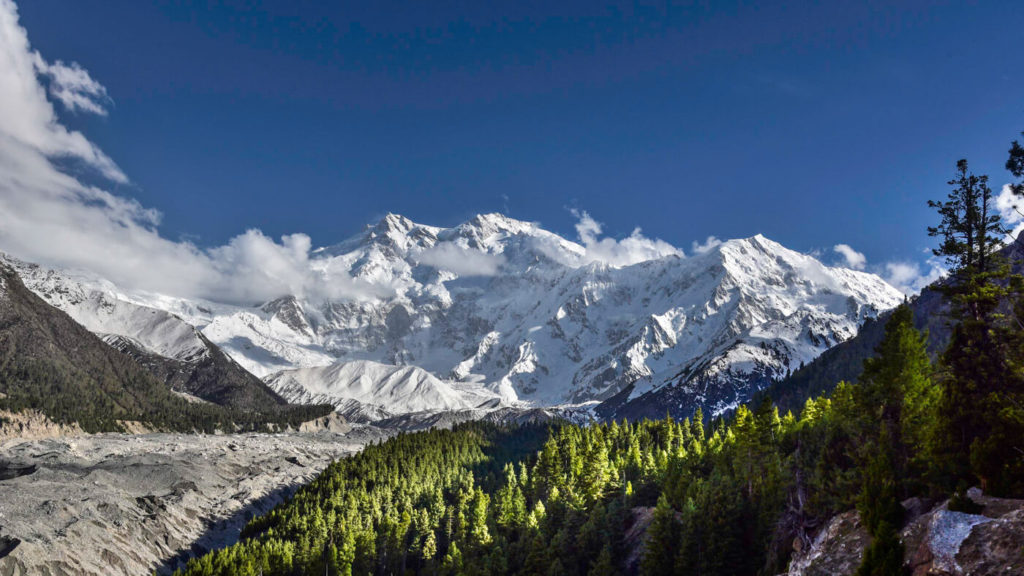 Trekking to Nanga Parbat base camp
Going to Nanga Parbat Base camp is an 8-hour trek (round-trip).
Behal campsite
A few kilometers after Fairy Meadows, there is a second campsite called Behal, where I recommend spending the second night, as it is much quieter and has even better views than the previous camp.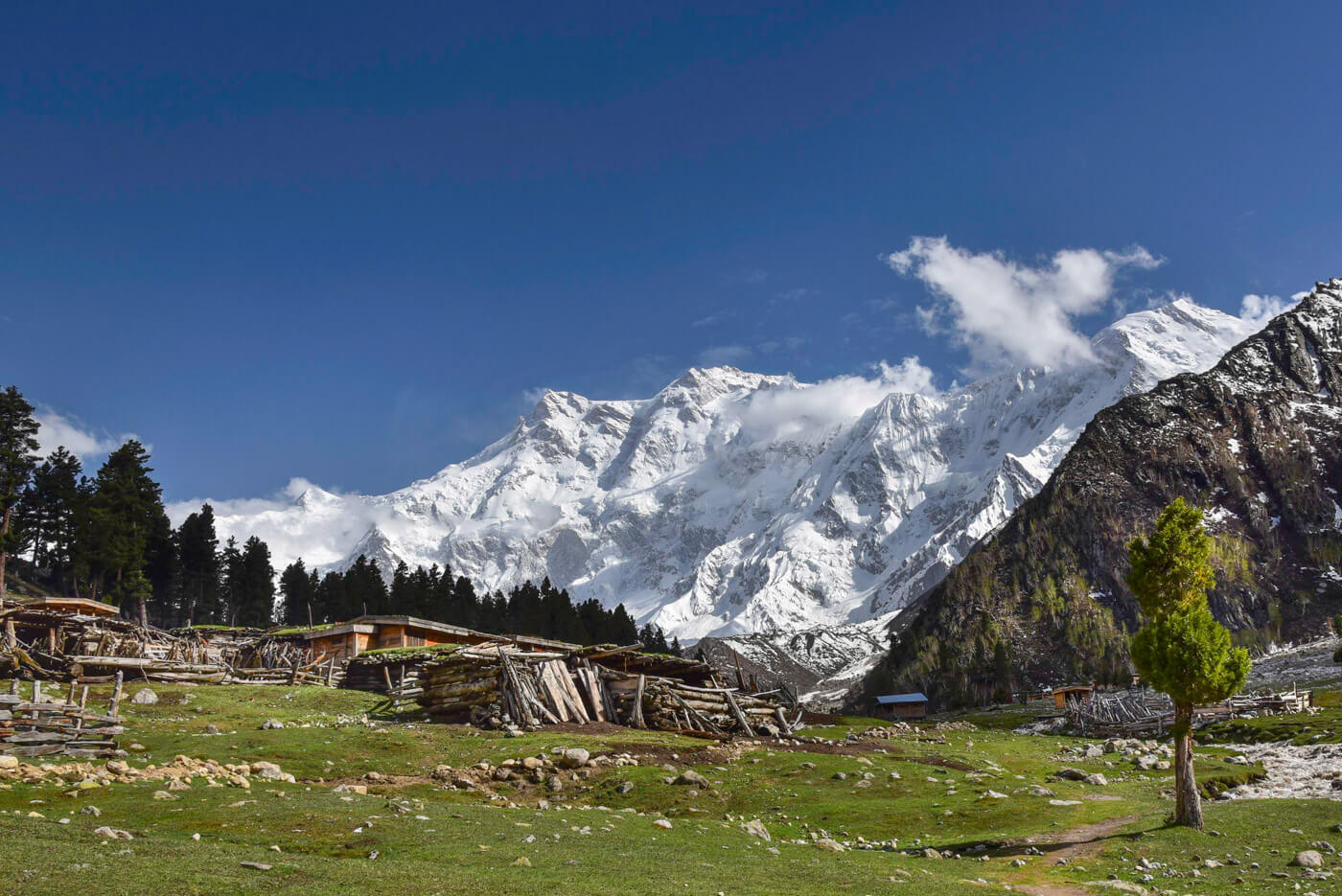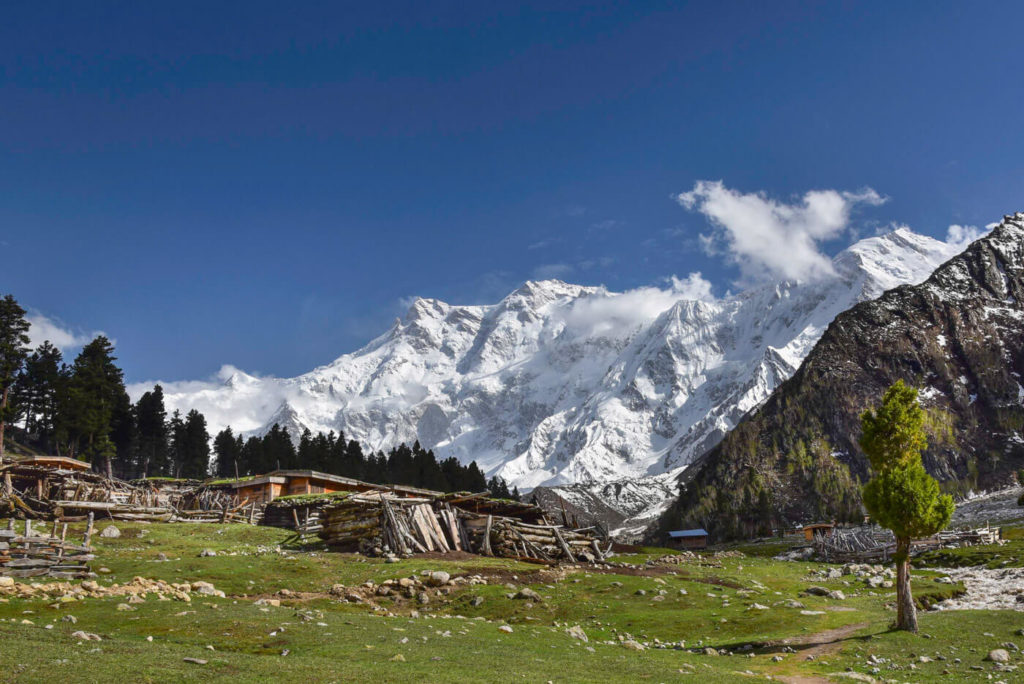 Getting to Nanga Parbat Base Camp
After Behal, the trail gets tougher, although more rewarding. From an alpine forest, the way becomes an arid but impressive landscape, surrounded by snow and ice blocks.
You are at the Nanga Parbat Base Camp, where the silence is only interrupted by the sound of the occasional avalanches, which can be heard from very far away.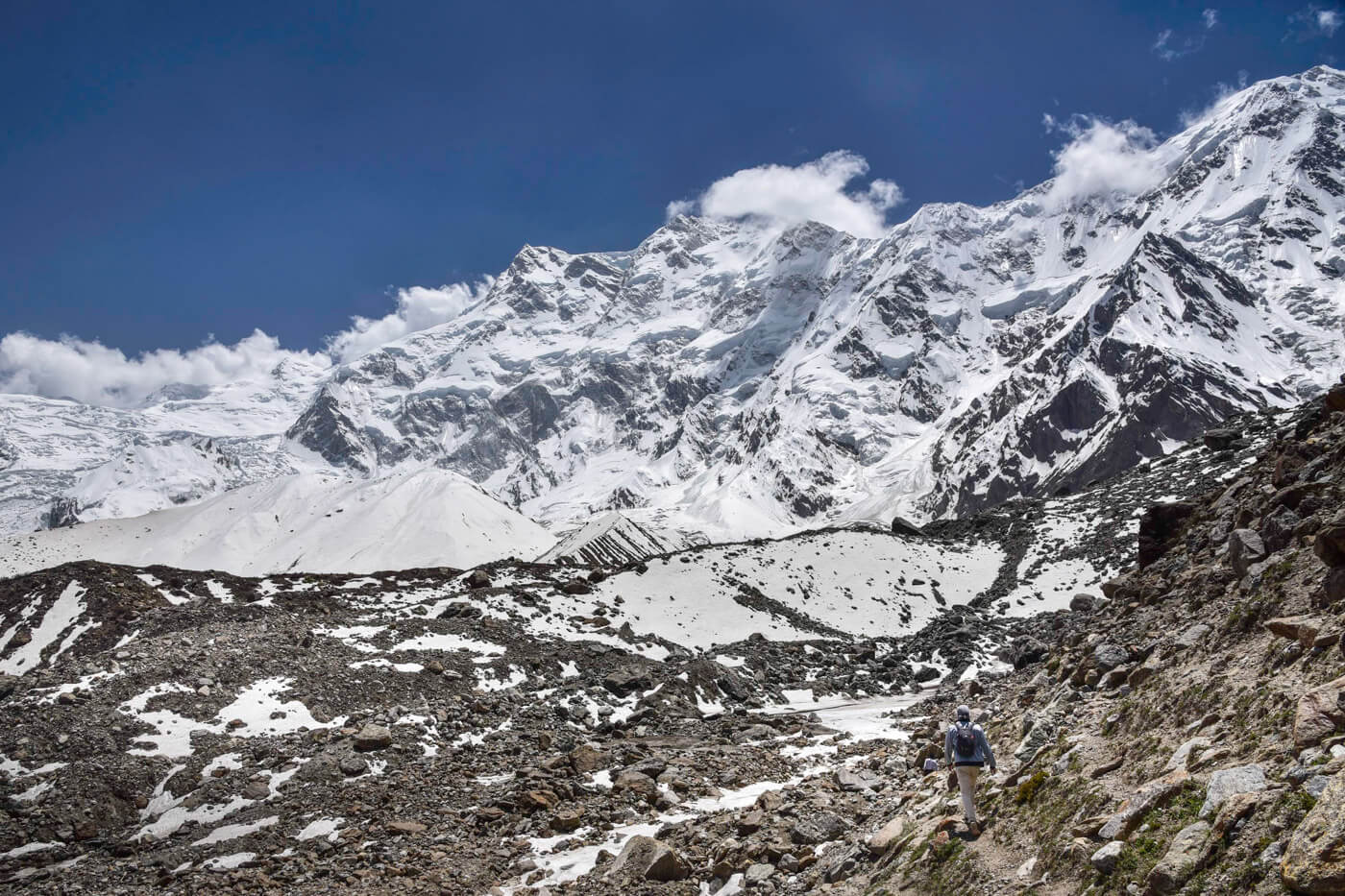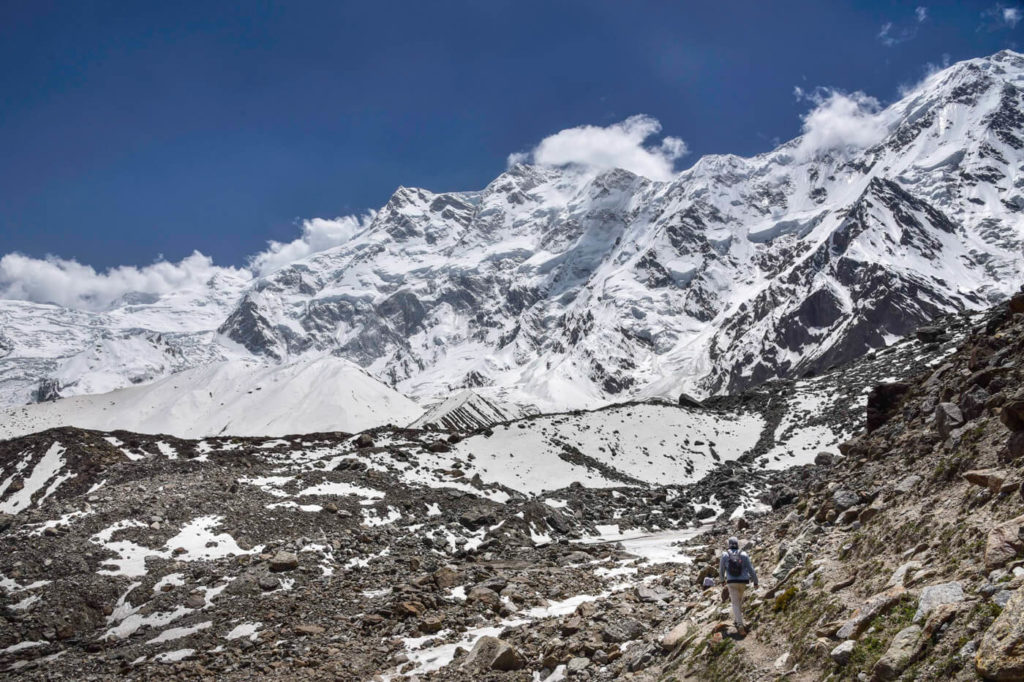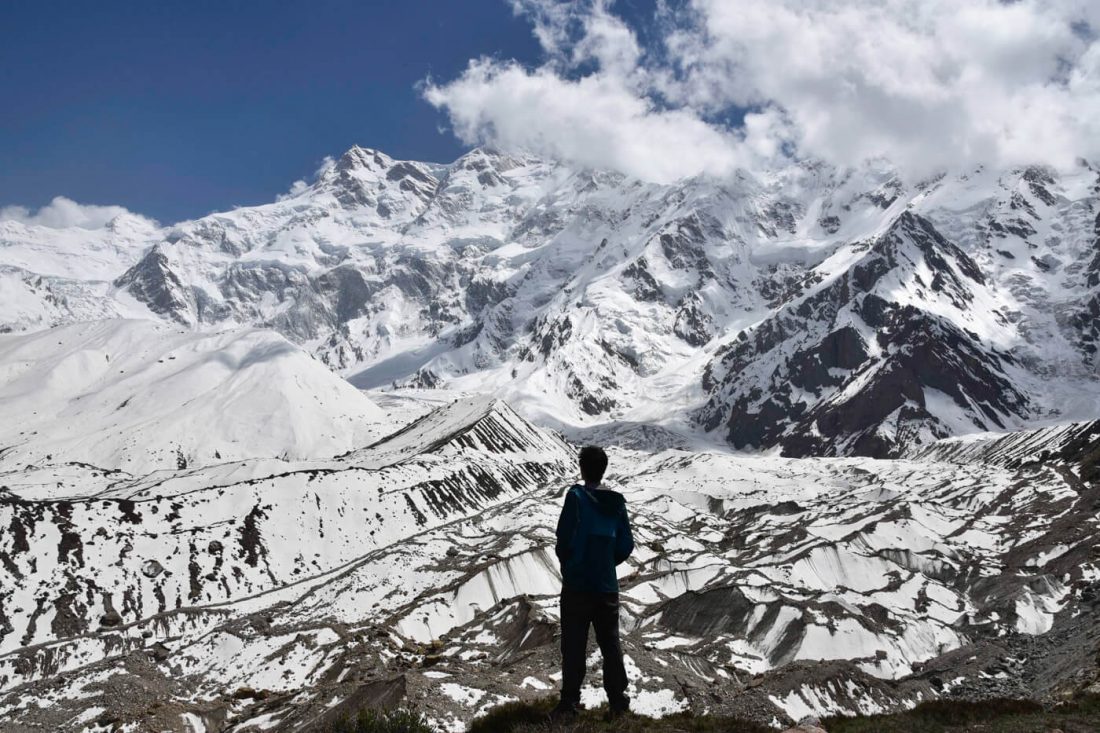 More information for visiting Fairy Meadows
📢 In my Travel Resources Page you can find the list of all the sites and services I use to book hotels, tours, travel insurance and more.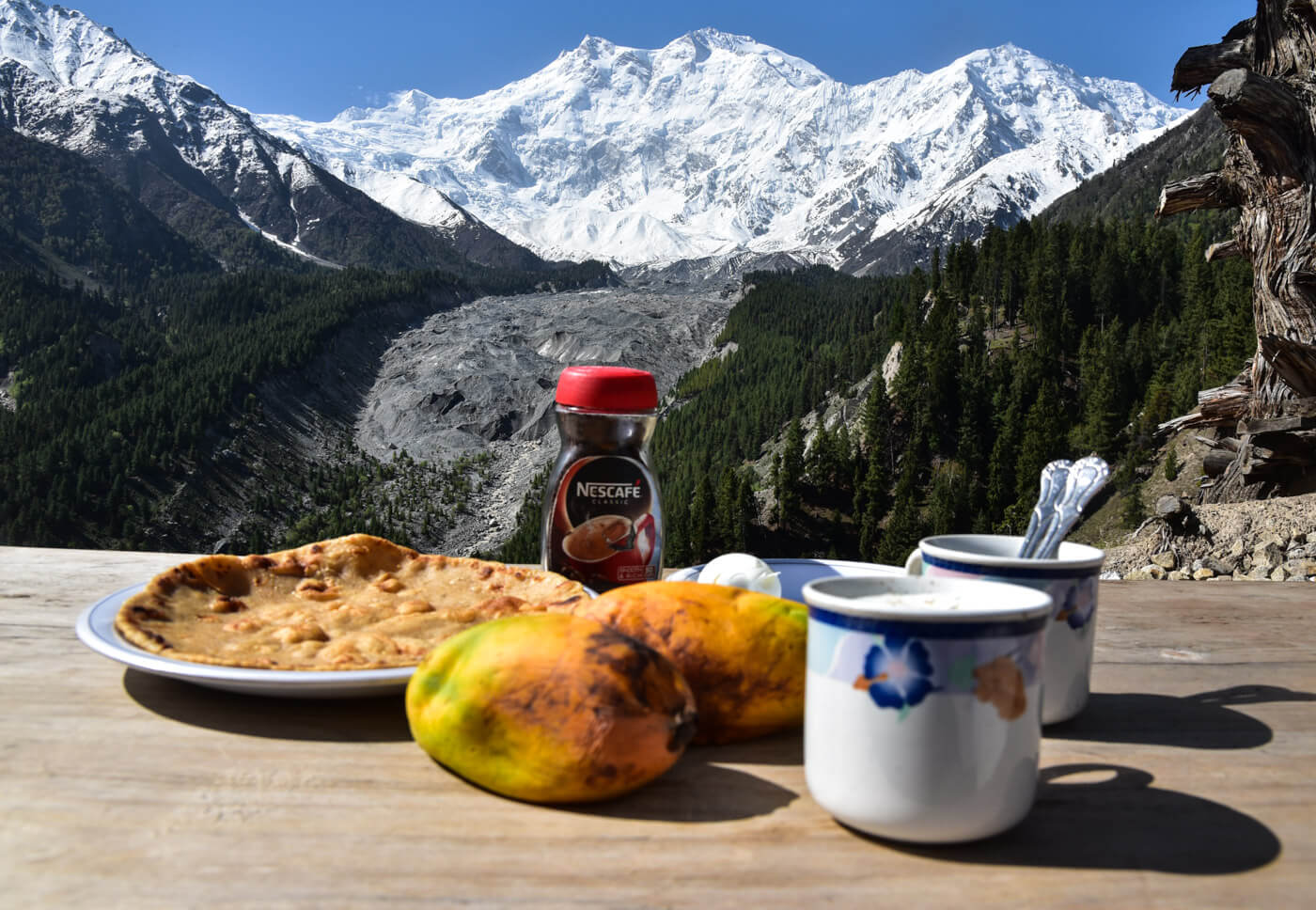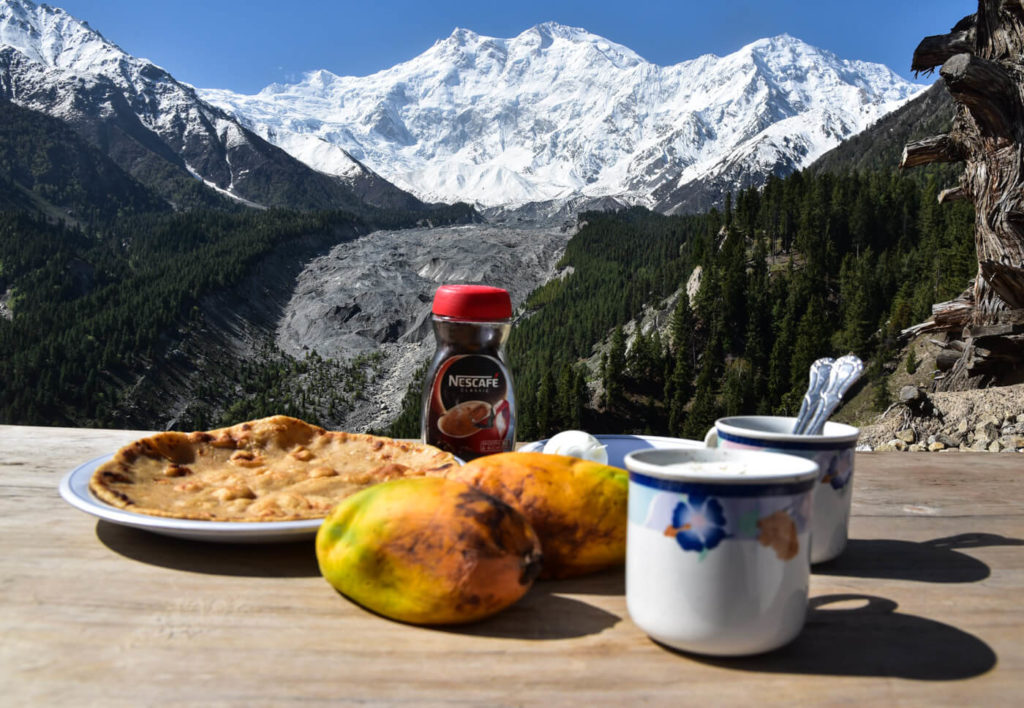 Water and food
All campsites offer meals but normally, they just serve a very basic dal withrice at a ridiculously expensive price for Pakistan: 350PKR ($3.30).
On the other hand, bottled water is sold at 150PKR, so you had better bring your own purifying pills.
Accommodation
Fairy Meadows has a wide range of different types of accommodation, from tents to luxury bungalows. A tent plus a sleeping bag typically costs 500PKR ($4.70) per night, whereas a basic bungalow (sleeping bag on the floor) costs 1000PKR ($9.50), which can be split by several people. Bear in mind that prices can change depending on the season and, as in all Pakistan, they are highly negotiable.
Don't forget to check our travel guide to Pakistan.
As well as all our Pakistan articles: