Backpacking in Pakistan – 1 to 4-week itinerary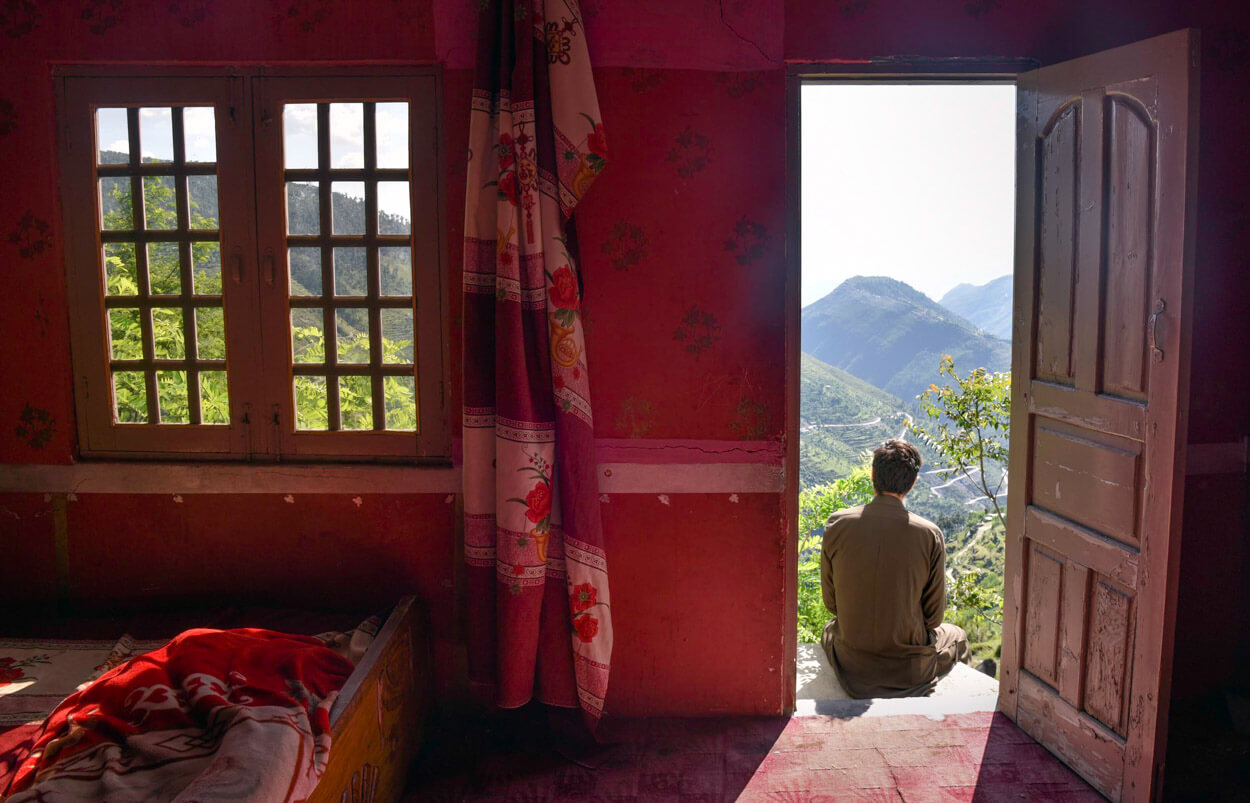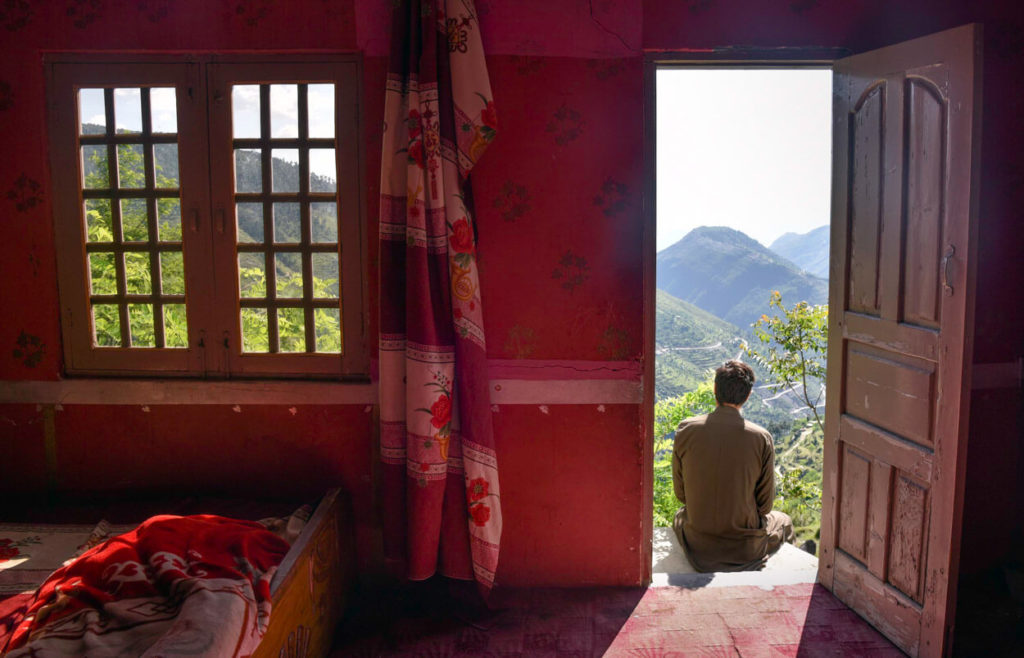 Wanna travel to Pakistan with Against the Compass?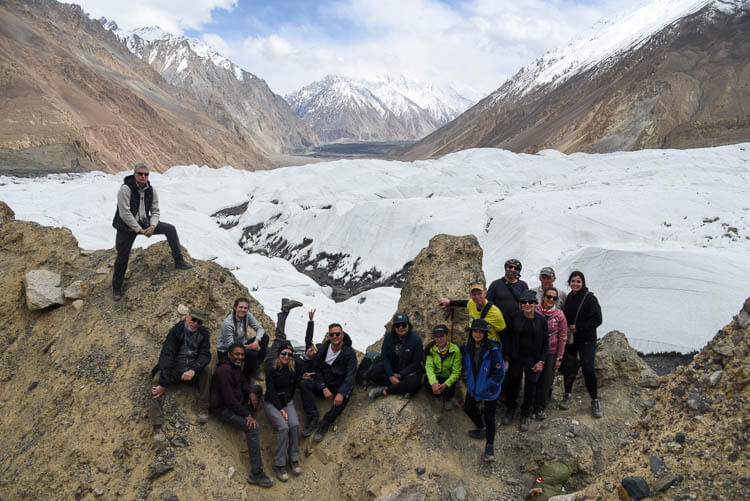 Join a group of like-minded travelers in our next scheduled tour in Pakistan:
April 28th to May 11th, 2024
This is the most comprehensive and detailed Pakistan itinerary blog available on the internet
From south to north, I spent two whole months backpacking in Pakistan.
I arrived in Karachi by plane and left the country overland through China.
It was a wild, adventurous journey and probably one of my best traveling experiences ever.
From extremely overwhelming hospitality to the most striking landscapes ever and just wilderness everywhere; Pakistan is bloody awesome and, unless you have actually been there, it's very difficult to explain and convey the deeply personal experience you get.
With all my honesty, if you like real adventure, traveling to off the beaten track destinations and just getting immersed in the local culture, I strongly believe that Pakistan should be at the very, very top of your bucket list.
However, I am also aware that Pakistan is not the easiest place to travel in the world, as traveling information is scarce and you can't really get the comforts which you may find in other countries.
For this reason, based on my personal journey, I have compiled some useful information and created this 1 to 4-week itinerary for backpacking through Pakistan which, hopefully, will help you plan your journey through one of the most fascinating countries I've ever been to.
This article aims at helping you plan your itinerary but it doesn't really talk about other traveling information such as visas, safety, budget, etc. For this, you should read: Things you should know before traveling to Pakistan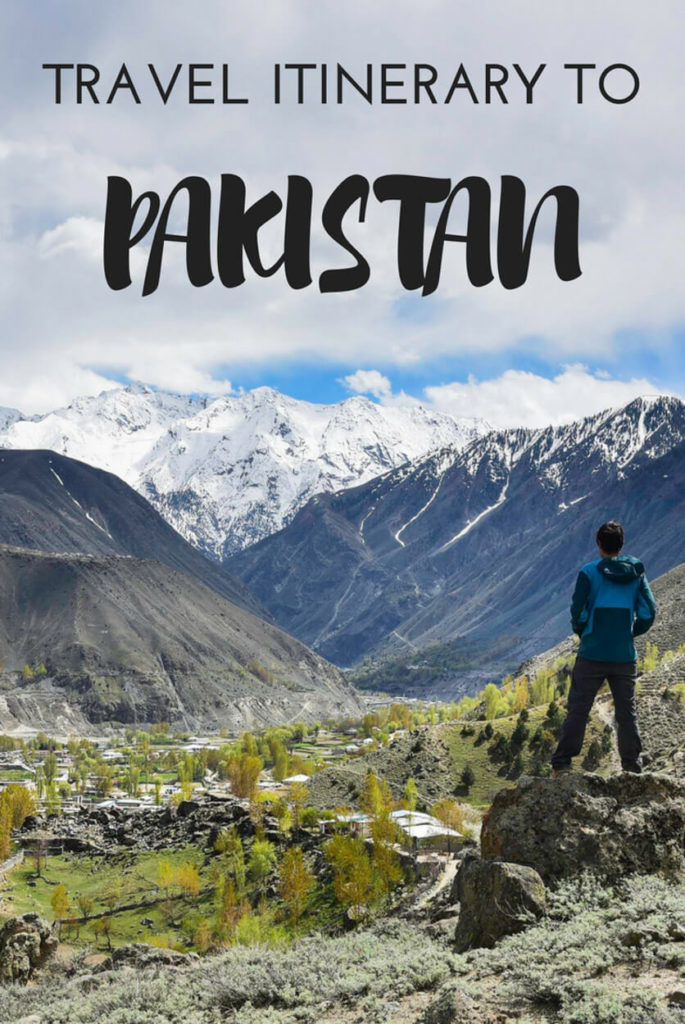 In this Pakistan travel itinerary you will find:
eSIM for browsing, calling and planning your itinerary in Pakistan
With Holafly, you can now get an electronic SIM card for Pakistan from home with just 2 clicks.
5% discount with the following code:
AGAINSTTHECOMPASS
Introduction to backpacking in Pakistan
Pakistan is a pretty big country.
By this, I mean that Pakistan is a destination which can't be visited in a week or, at least, not properly.
Most of the country's beauty lies in the northern areas (Gilgit-Baltistan), which are not easily accessible.
Once you have reached these northern areas, moving from one place to another takes ages, sometimes several hours just for less than a hundred kilometers.
In addition, this is also the capital of unexpected events. Believe me when I say that, during my 2-month journey, I experienced more than ten bus breakdowns, no kidding, perhaps even more. Backpacking in Pakistan is extremely slow.
Therefore, if you're planning to visit Pakistan for a week, I would recommend going when you have more time to spend there.
However, if your job will never allow you to do that, no problem, I am sure you can work something out and visit a couple of southern cities.
For all the practical information, don't forget to read my ultimate tips for visiting Pakistan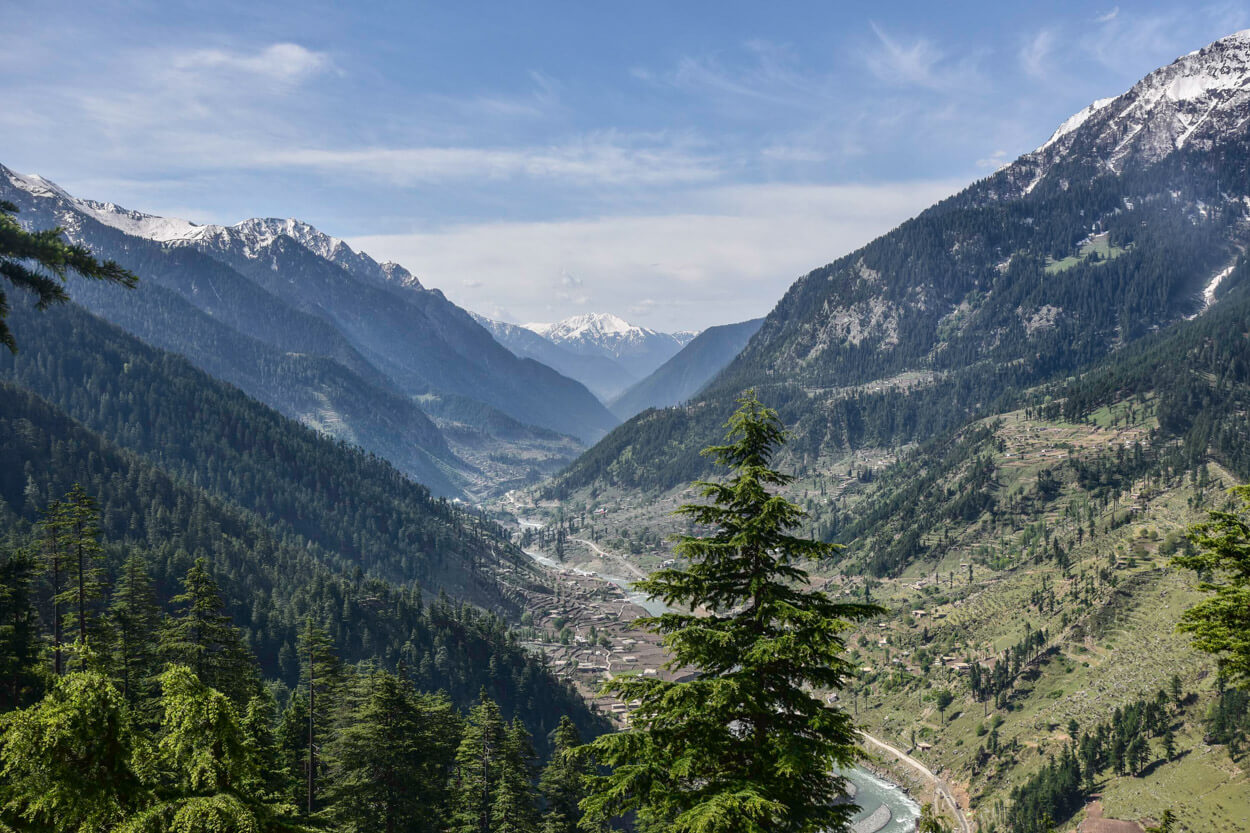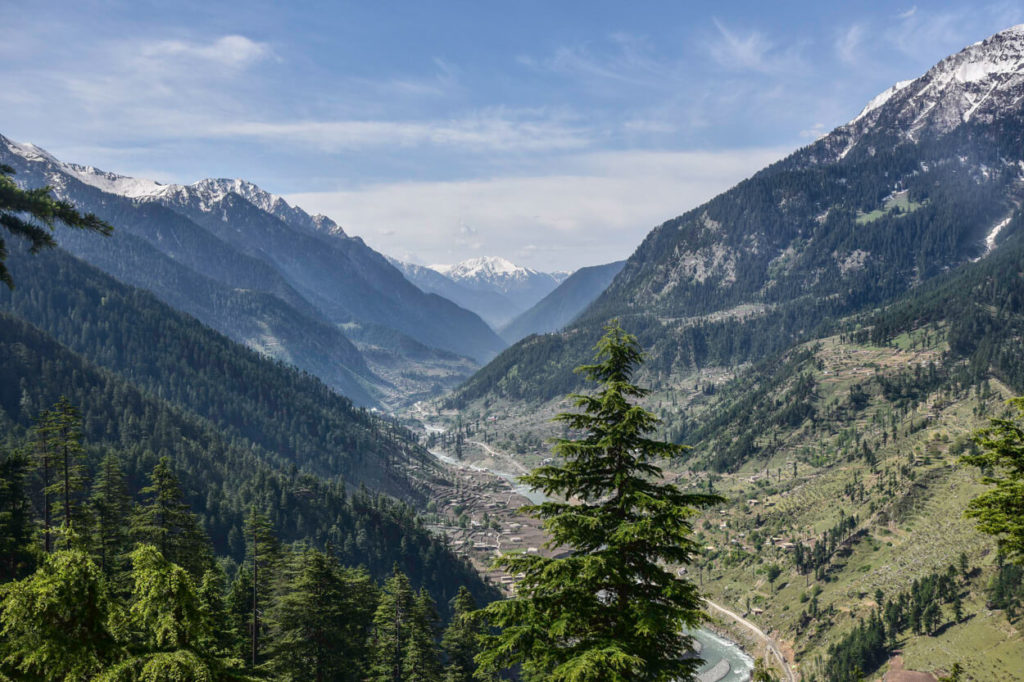 Best books for backpacking in Pakistan
This is just a selection of the best 3 books but, if you want to know all the options, remember to check this list containing the best books on Pakistan, classified into history, politics, novels and travelogues.
Best travel guide
Pakistan Traveller – This is the most up-to-date and ultimate guidebook about Pakistan. 256 pages full of maps and endless travel tips. The author, Tim, is an Australian man who has visited Pakistan 10 times since 2006. A must-have for anyone who visits Pakistan.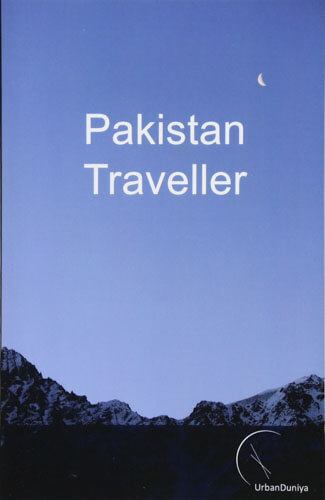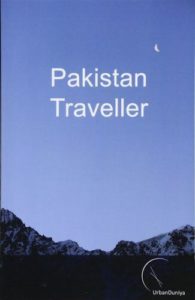 To know about the culture
Pakistan – Culture Smart! The Essential Guide to Customs & Culture – Culture Smart! is a well-known collection of books that make deep introductions to the culture and customs of many countries. In this book, they give a great analysis of the complexity of the culture and sub-cultures in Pakistan, so you will have a great understanding of the cultural etiquette beforehand!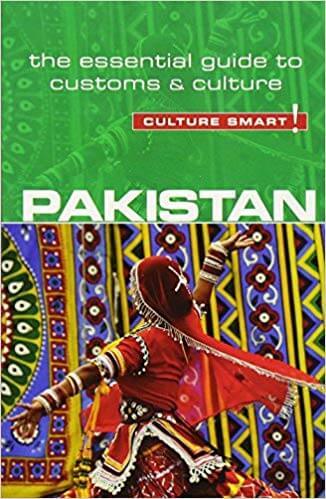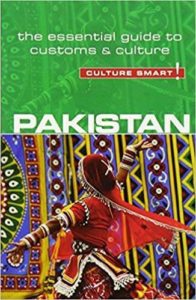 For more political background
Pakistan, a hard country – This award-winning book will give you a deep understanding of the situation in Pakistan nowadays.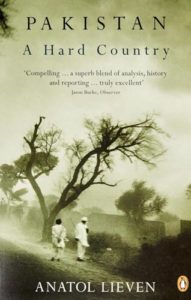 Backpacking in Pakistan: a 2-week travel itinerary
Pakistan is an adventurous destination, get travel insurance
IATI Insurance covers high altitude trekking, perfect for Pakistan
Buy it here to get a 5% discount
If you are backpacking in Pakistan for two weeks, you can get a nice feeling of the northern areas, as well as a few cities. However, just to let you know: you will have to rush a lot.
This 2-week Pakistan travel itinerary is for anyone, whether you are traveling by public transportation, hitchhiking or in your own car.
However, as I said before, from landslides to bus breakdowns, Pakistan is the country of unexpected events.
If you really want to save time, you can fly from Islamabad to Gilgit (northern areas), as the bus journey that goes through the Karakoram Highway takes a whole day. However, just keep in mind that flights fill up very quickly, so book in advance. Get the lowest prices on Skyscanner for the Islamabad-Gilgit flight.
Pakistan 2-week travel itinerary – MAP
The 2-week itinerary follows the Karakoram Highway, almost until the Chinese border.
There are loads of other places to discover along this road, so remember to read my Ultimate guide to travel the Karakoram Highway.
Day 1,2 – Arrival in Lahore
Lahore is the cultural capital and where the real things are going on.
From Sufi dancing to underground ladyboy parties, good food and one of the most stunning mosques I've ever seen; Lahore is like nowhere else and that's why your journey should start here.
If you fly to Pakistan, there's the option of flying to Islamabad which, apparently, would be more convenient, as it's literally closer to the north. However, I seriously think that you can't miss Lahore.
In Lahore, go to Badshahi Mosque, one of the most beautiful mosques I've ever seen and one of the largest in the world. Its courtyard can fit up to 100,000 worshippers. Can you believe it? More than the Camp Nou Football Stadium in Barcelona!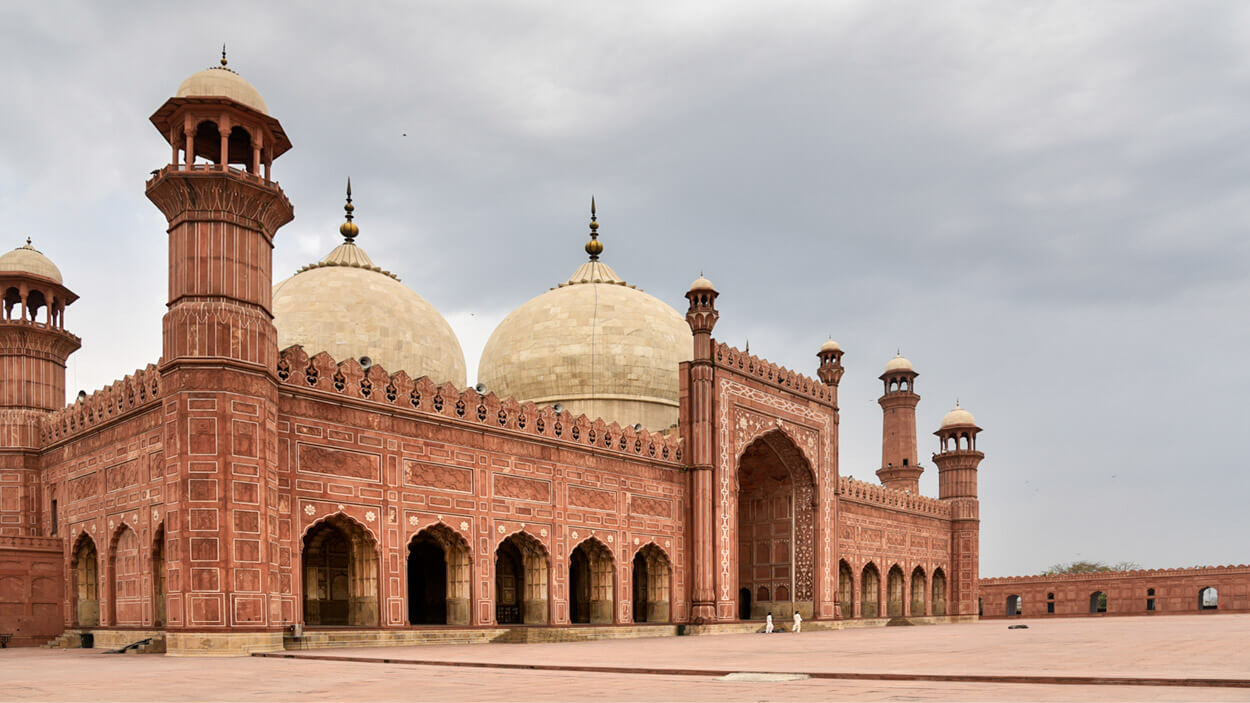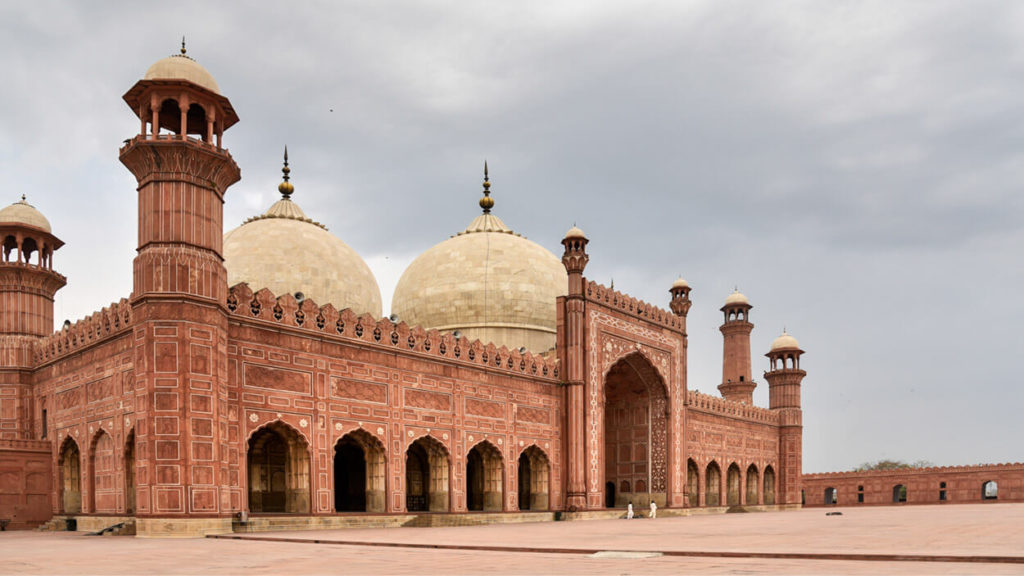 After visiting the mosque, you can't miss strolling the alleys of the Old City, where you can get lost among spice bazaars, colors and loads of street food.
In the Old City, there's another very cute mosque called Wazir Khan, dating from the 17th century, which once was one of the most important centers for training Islamic calligraphers.
At night, I recommend you go to one of the many rooftop restaurants in the fancy Food Street and order a delicious lamb karahi (a local curry).
If you have time, you should also go to see the Wagah Indian-Pakistani border ceremony. As you may know, Pakistan and India are not the best friends ever, so, every day, they do a weird ceremony which basically, is a hostile show of power.
There are hundreds of people attending and both Indians and Pakistanis show a freaking crazy fanaticism.
Here you can check more things to do in Lahore.
Where to stay in Lahore
Backpacker Hostel – Lahore Backpackers – This is the meeting point for all the independent travelers in Pakistan and the only real backpacker hostel.
Budget Hotel – Rose Palace Hotel – A great value for money option and one of the preferred budget options for foreigners.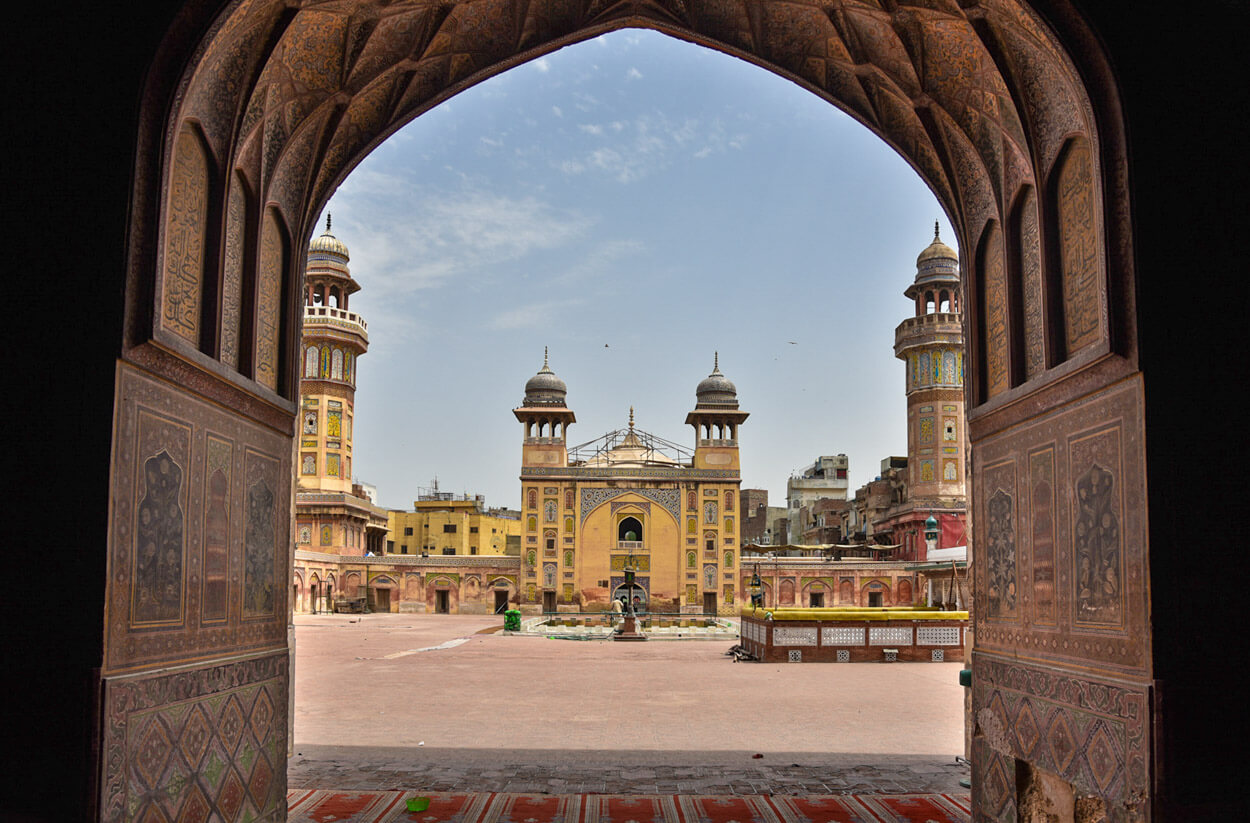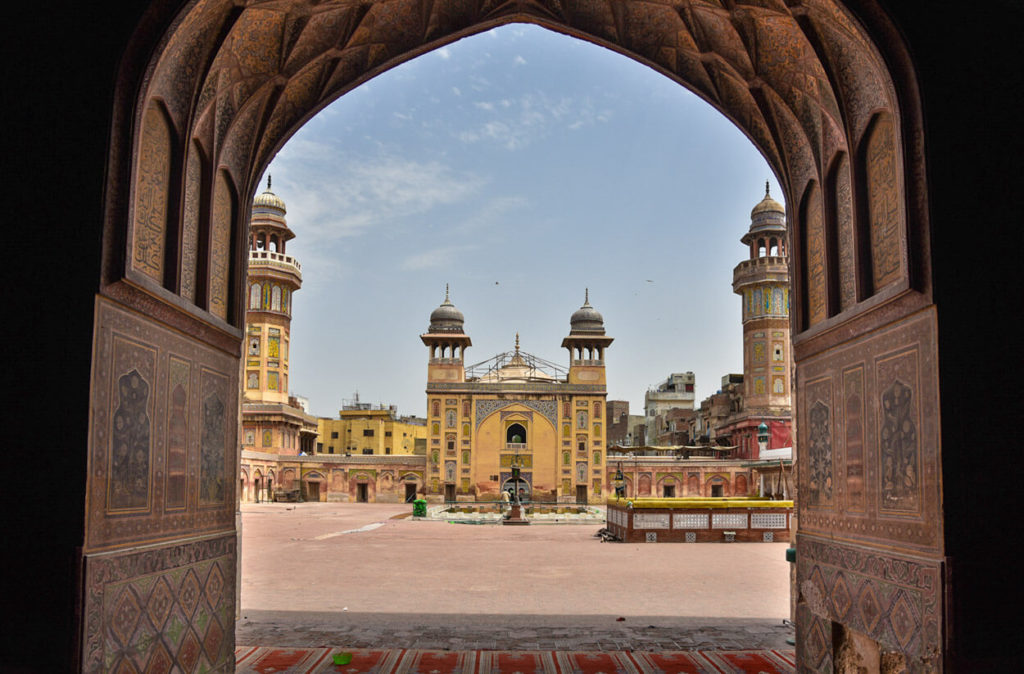 Day 3, 4 – Islamabad
Islamabad was built in 1960 with the sole objective of becoming the capital of Pakistan.
Composed of wide and extremely clean streets and greenery, Islamabad might differ a bit from the image you have of Pakistan.
Here is where the Pakistani elite lives and where you find the best restaurants in the country. Huge mansions and the most expensive cars are just the normal everyday stuff in Islamabad.
By the way, wild marihuana grows everywhere in this city.
Here you must visit the Faisal Mosque, the largest one in the country. If you stay for the night, go for dinner and see the sunset at Monal, located at the highest point of a hill from where you get magnificent views of the city.
Here you can check out more things to do in Islamabad
Moving around town is a bit tricky, as distances are freaking long. If you don't have your own vehicle, you'll have to mainly rely on taxis. Get Uber, as it's way cheaper than the regular taxis.
Islamabad is just OK.
I stayed here for a few nights because I had plenty of time and I spent my days eating at some very good restaurants and hanging out with local friends at very expensive Western-style cafés.
This should be the least interesting place to visit in your Pakistan itinerary.
If you want to skip it, that's fine.
However, if you travel by public transportation, you must stop here on your way to the north (Gilgit-Baltistan).
Buses leave after 6pm though, which means that, if you leave Lahore early in the morning, you may have time to catch one on the same day.
Read: The ultimate guide to the Karakoram Highway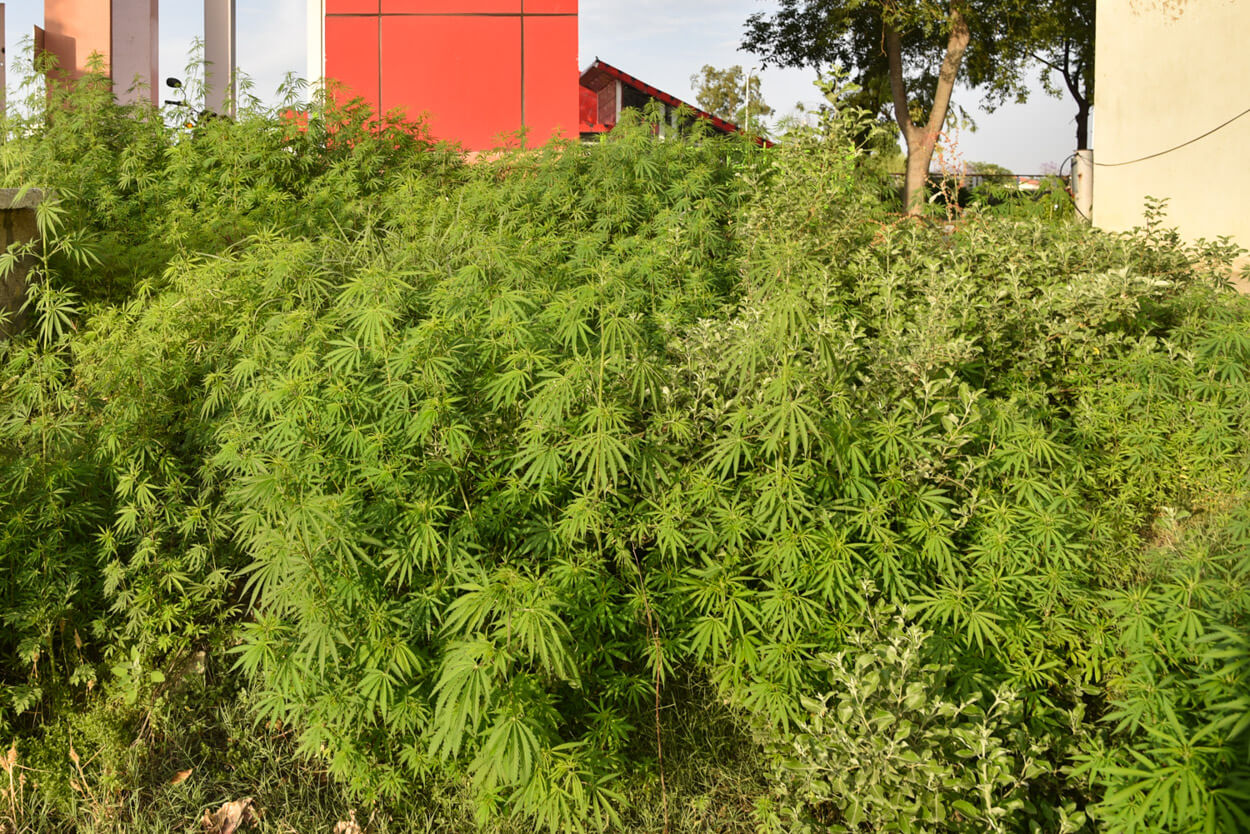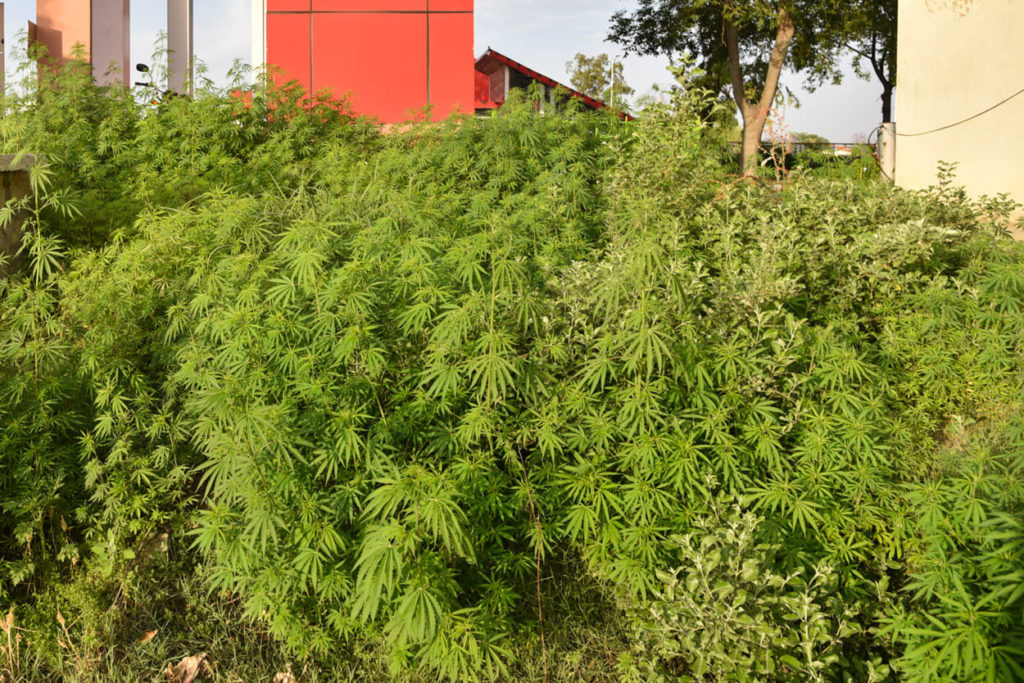 How to get from Lahore to Islamabad
These two big cities are connected by a pretty good and wide 380km road and the fastest way to get there is by bus.
They leave every day at all times. Just ask at the hostel for the exact location.
Alternatively, you could also go by train but it's much slower, plus it gets delayed pretty often so, if you only have two weeks, you may want to go by bus. Timing: 4 hours.
Where to stay in Islamabad
Backpacker's Hostel Hostel – Backpacker's Hostel Islamabad – A real, awesome hostel, and the best option for backpackers in town.
Budget Hotel – Royal Galaxy Guest House Islamabad – This guest house is well-rated and offers pretty good prices as per Islamabad standards.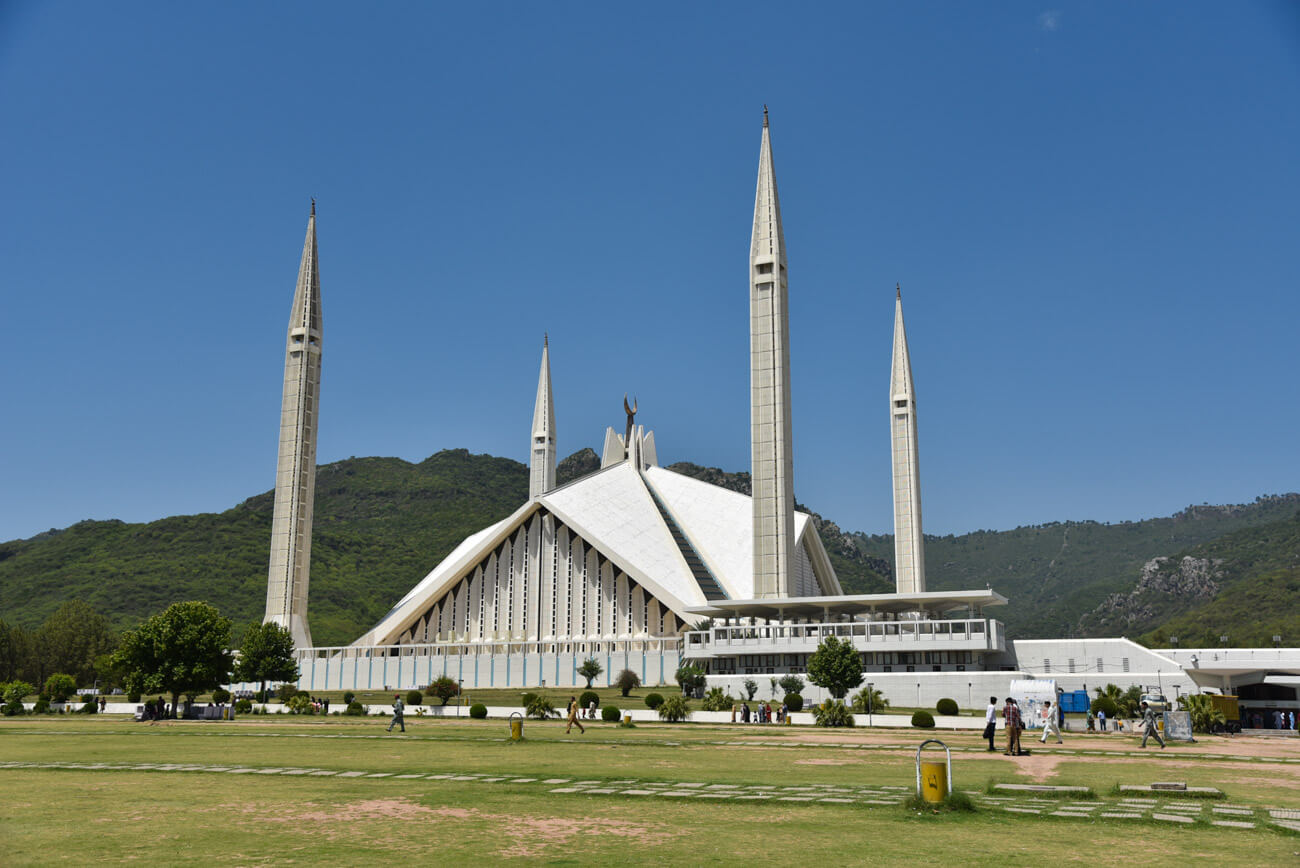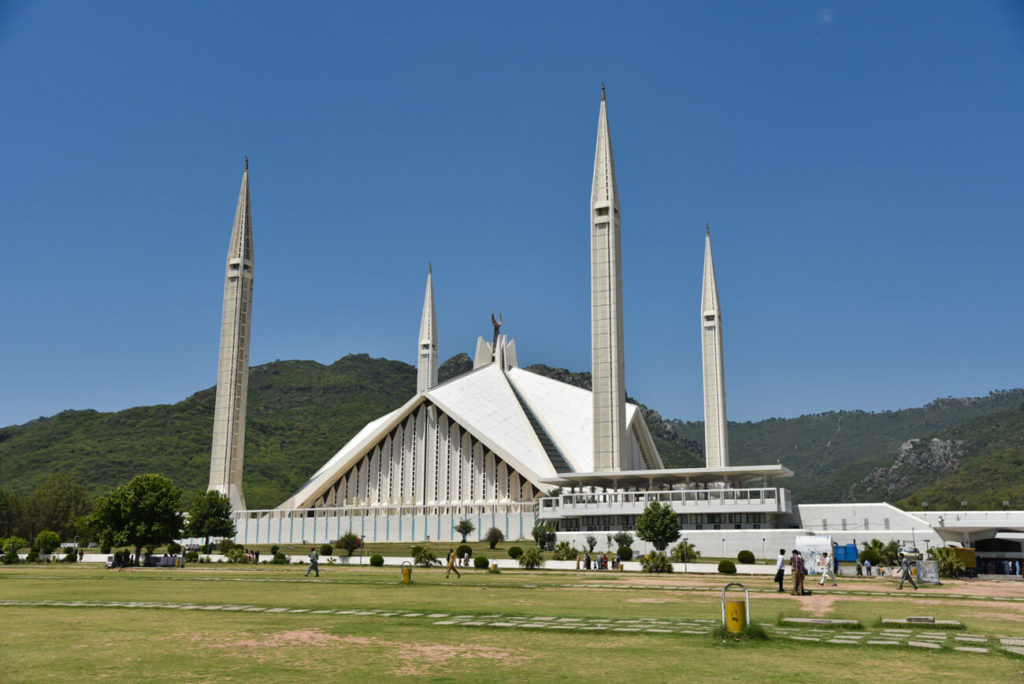 Day 5, 6 – Fairy Meadows
Coming from Islamabad through the KKH, when you arrive at Raikot Bridge, you will see a detour that takes you to Fairy Meadows, a stunning, green meadow, which is considered one of the most beautiful places in Pakistan. From here, you get stunning views of Nanga Parbat, a striking peak 8,125 meters high, which belongs to the Himalaya range.
For further information, I wrote a very comprehensive guide: Fairy Meadows trek and Nanga Parbat base camp
How to get to Fairy Meadows from Islamabad
There are 4 or 5 daily buses (from 6pm to 9pm, approximately) that depart from Islamabad to Gilgit. NATCO is the best company out there and the one that the Pakistani middle class uses. The VIP bus, which is the only one with AC, costs 2,000PKR.
Theoretically, the journey takes 15 hours but, due to the constant landslides and the endless breakdowns, mine took more than 21 hours.
By the way, I recommend buying your ticket at the bus station on the morning of the day of departure. Try to book a first-row seat.
Location of the station: 33.638026, 73.025308. You will need to get off at Raikot Bridge, which is around two hours before Gilgit.
For more details, remember to check my Fairy Meadows Guide.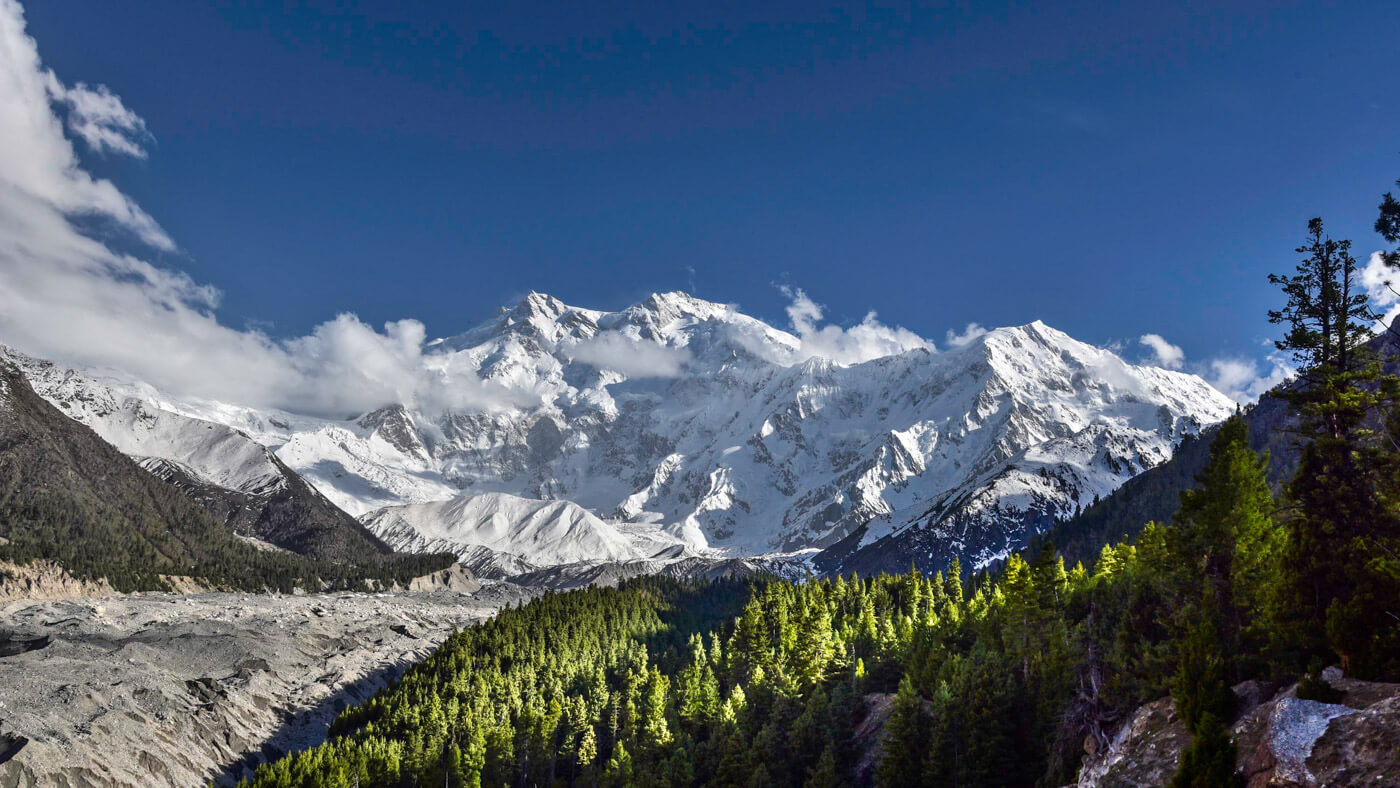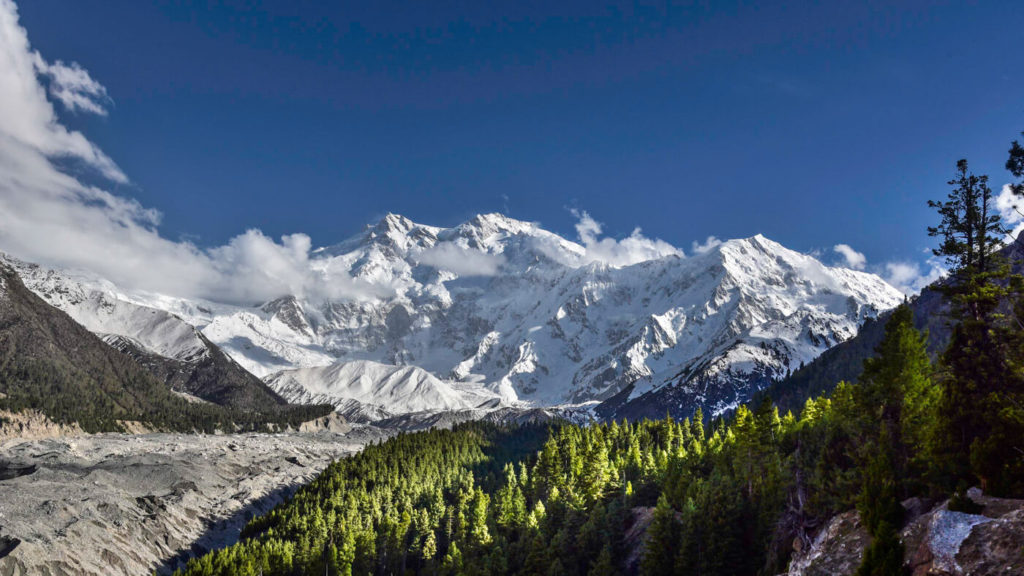 Day 7 – Gilgit
Gilgit is the capital of Gilgit-Baltistan, a city with a Shia majority and the perfect base for exploring the surrounding valleys.
It has a wide range of hotels and restaurants, as well as bazaars and a few touristic sites. Given its strategic location which, for years, linked China with the Indian sub-continent, Gilgit became a proper city.
The town has a river with some pretty bridges where you can take nice photos. I also recommend you visit the Kargah Buddha, a Buddha statue carved in a cliff during the 7th century.
Gilgit may be a nice town but, if you only have two weeks, don't stay here for long as the beauty of Gilgit-Baltistan is in the surrounding valleys. Actually, if you have your own vehicle, I would recommend going straight to Minapin.
How to get from Fairy Meadows to Gilgit
There's no actual public transportation but, at Raikot Bridge, the police will stop the first car or bus that passes to take you to Gilgit, for free. Welcome to Pakistan!
Where to stay in Gilgit
Budget Hostel – Madina Hotel II – Most backpacker will come to this place, if there is any in town, of course! It's a simple but very great place, with awesome staff!
Top-end – Serena Hotel – If you want some semi-luxury and comfort (I do very occasionally, just to re-charge energy) Serena Hotels is a pretty popular hotel chain in Pakistan.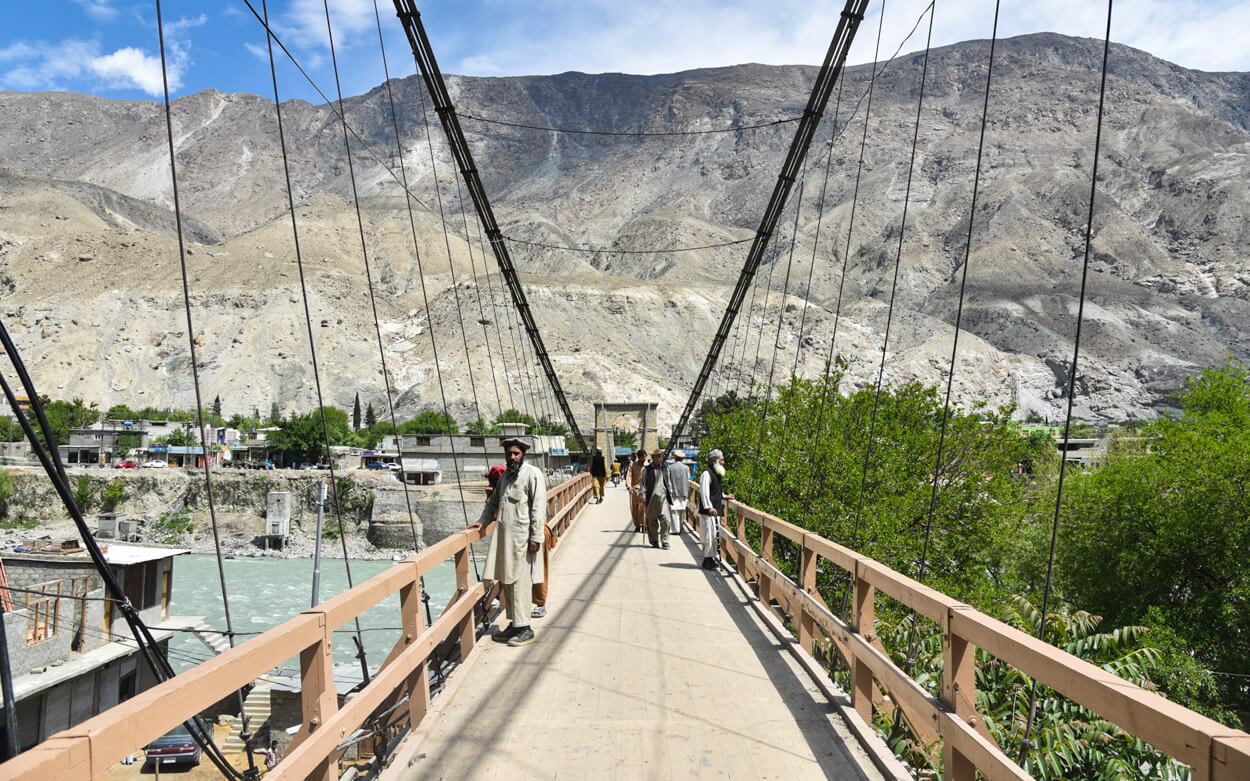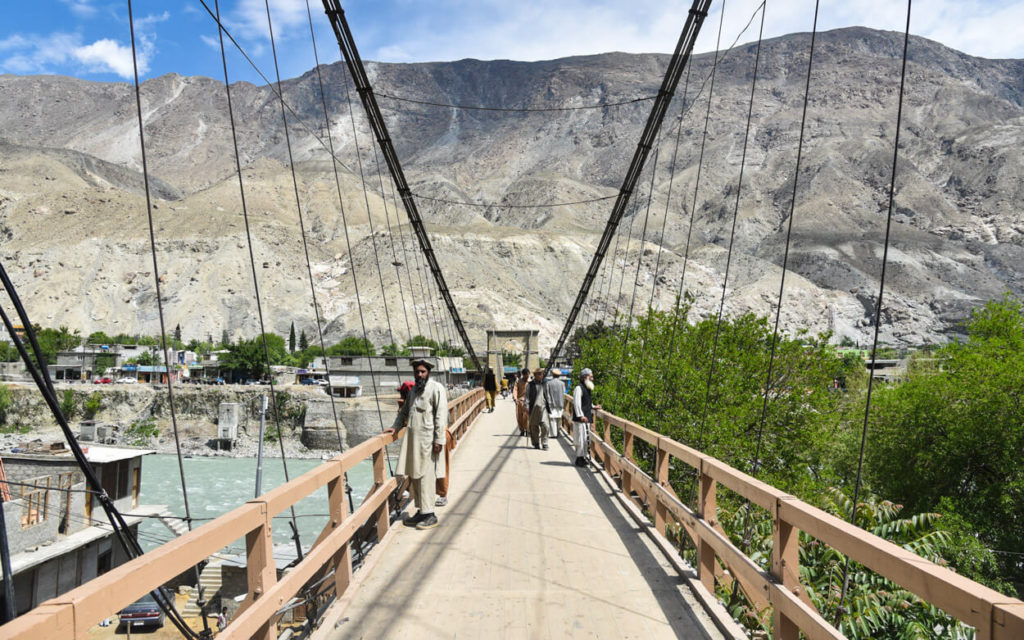 Day 8, 9 – Minapin and Rakaposhi base camp
Following the Karakoram Highway, around 75 kilometers from Gilgit, you find a detour that leads to Minapin, a small, lovely village with awesome views of the mountains and from where you can organize a trek to the Rakaposhi base camp, one of the best treks I've ever done.
Spend the first night in Minapin and, early on the next day, go to the base camp. If you are reasonably fit, you can reach it in just one day and come back the day after. I am sure you won't regret it.
For more information, read: A guide to the Rakaposhi base camp
How to get from Gilgit to Minapin
If you don't have your own car, hitchhiking is the easiest way, much quicker than going by public transportation. Actually, I didn't take a single minibus when backpacking in northern Pakistan.
Where to stay in Minapin
Budget Hotel – Osho Trang – Minapin also has what is the best guest house in Gilgit-Baltistan, run by Israr, a very kind man who has been dealing with foreigners for many years.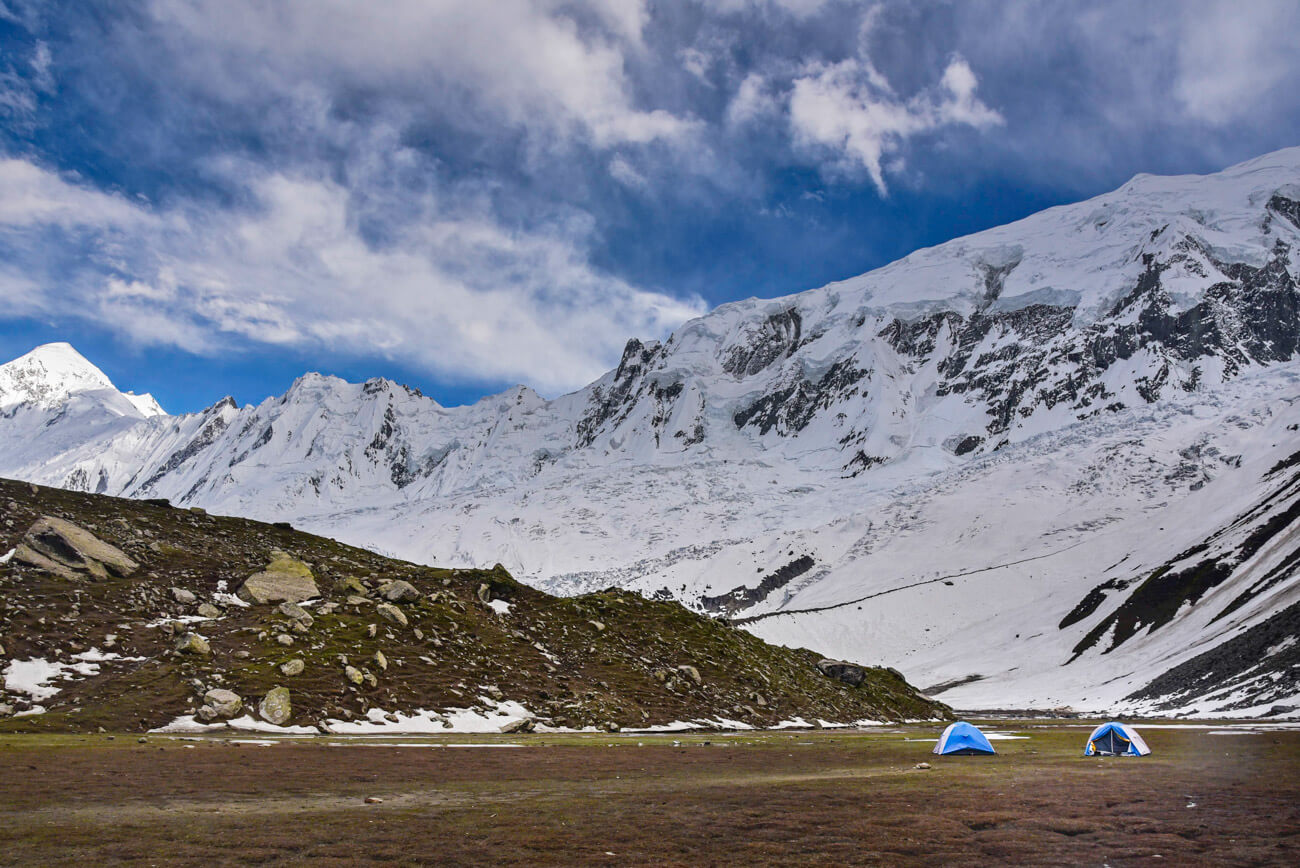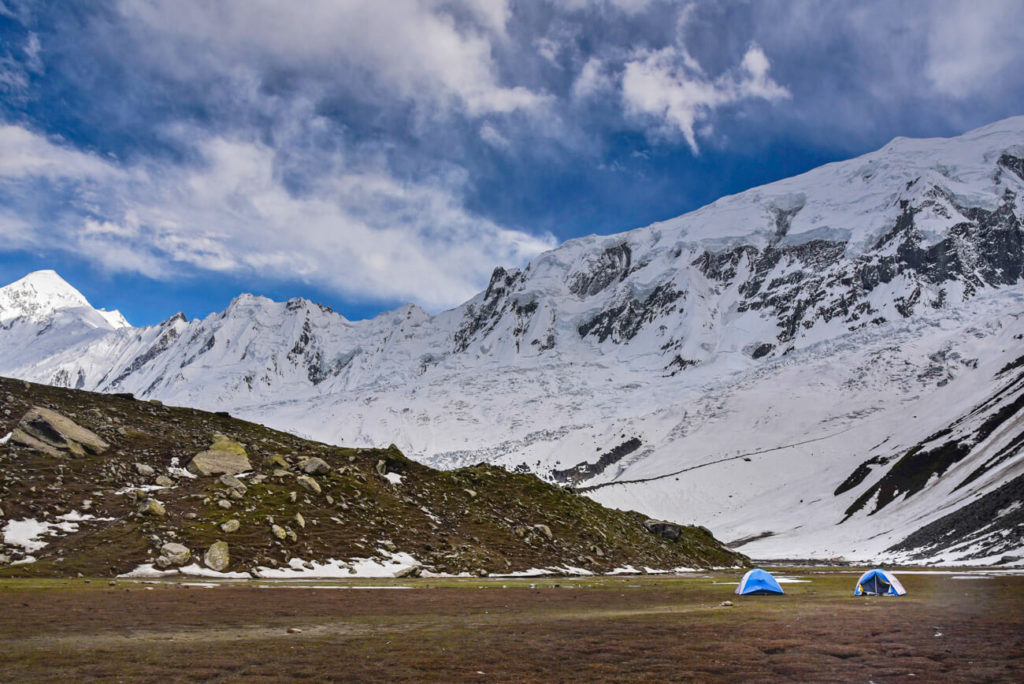 Day 10, 11, 12 – Karimabad (Hunza)
Karimabad is the main city in the region of Hunza, the most northern area in Pakistan, a place whose inhabitants are Ismailis, the most liberal branch of Islam.
For the first time in your journey, here you will most likely talk to women and, perhaps you may be invited to drink some local wine, who knows.
Ladies, it's time to uncover your head and get some relaxation!
Karimabad is surrounded by striking mountains over 7,000 meters high, as well as being home to two UNESCO World Heritage forts.
Given its laid-back atmosphere, it's really easy to spend 4 or 5 days wandering around Karimabad and its narrow alleys which, by the way, are made of stone and, at some point, they have a close similarity to some old cities in Europe.
Here, you must visit Baltit and Altit forts and Eagle's Nest, a 360º viewpoint, from where you get clear views of Rakaposhi, Diran, and Lady Finger.
If you like hiking, Karimabad is also a great place for day hikes.
You may also be interested in this epic guide to solo female travel in Pakistan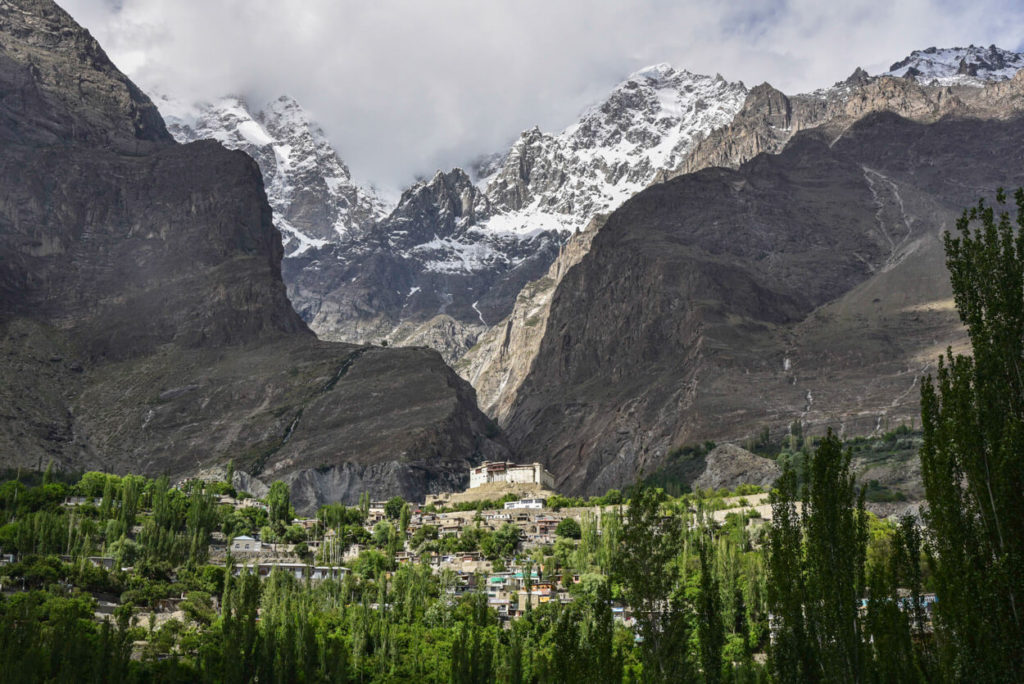 How to get from Minapin to Karimabad
Like I said, hitchhiking the Karakoram Highway is the easiest way to move around.
Where to stay in Karimabad
Backpacker hostel – Old Hunza Inn – is the most budget, backpacking option.
Top-end – Hunza Serena Inn – If you are looking for the best hotel in Karimabad, Hunza Serena Inn is an awesome hotel. I used to go there to have tea, enjoy the views and connect to the internet 🙂
Day 13, 14 – Back to Lahore or Islamabad
If you are planning to go back by public transportation, you really need to plan ahead for your journey back to the city, as buses leave Gilgit very early in the morning and the journey may take up to 21 hours. Therefore, perhaps, you should leave Karimabad on the 12th day.
Alternatively, like I said before, if you want to save an entire day, you could also fly from Gilgit to Islamabad. Find the cheapest prices on Skyscanner.
Moreover, to save an extra half day, it would be wise to book your return flight from Islamabad, not Lahore.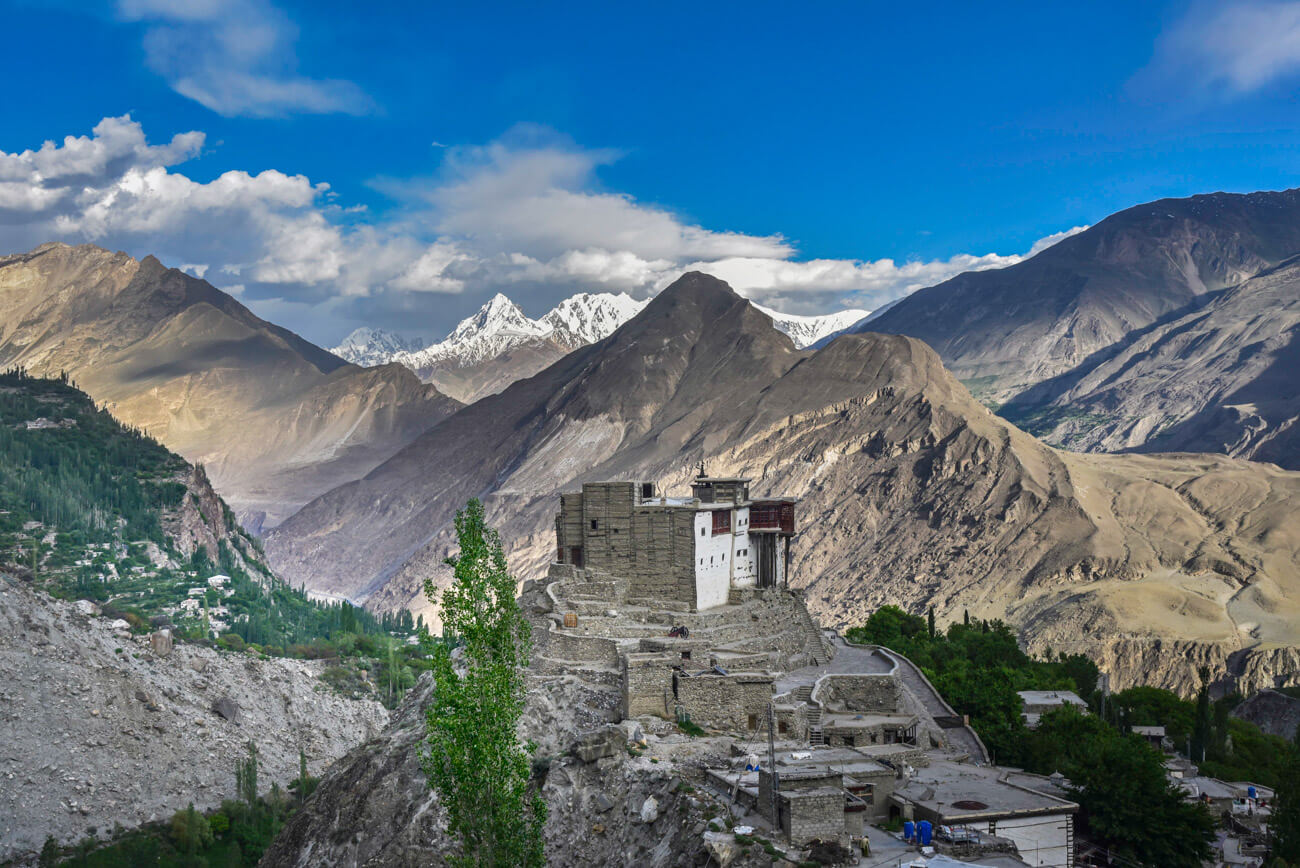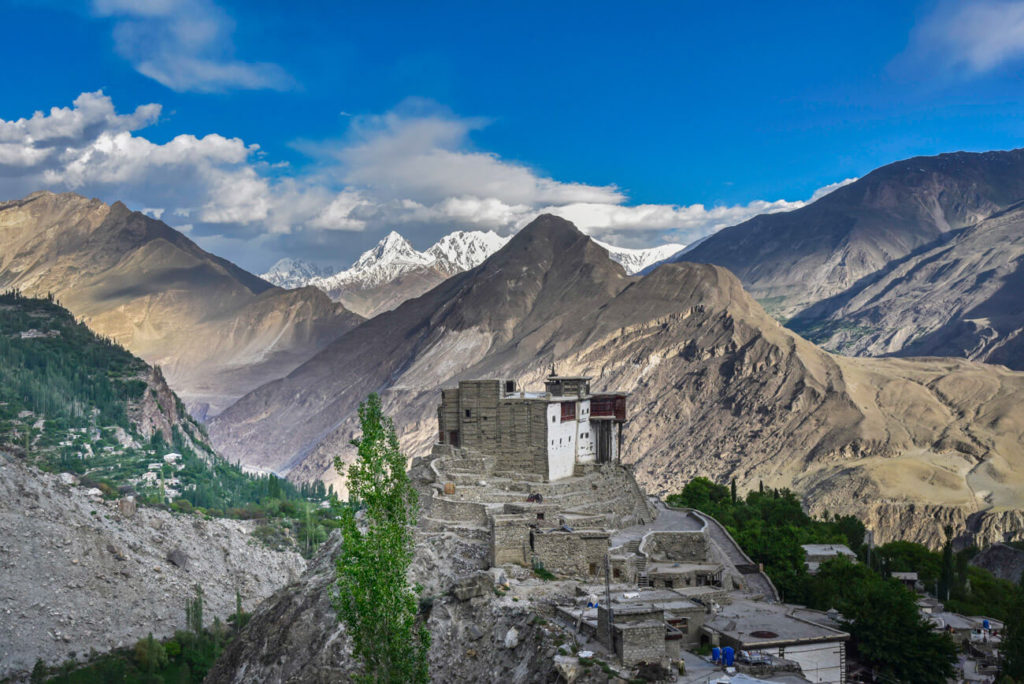 Backpacking in Pakistan: 1-month itinerary
Pakistan is an adventurous destination, get travel insurance
IATI Insurance covers high altitude trekking, perfect for Pakistan
Buy it here to get a 5% discount
Remember to check the 20 best books on Pakistan
If you are backpacking in Pakistan for a whole month, you can do all the above and, in addition, visit the northwest of the country which, basically, includes Khyber Pakhtunkhwa province.
This means that you don't have to make the long journey from Islamabad to Gilgit through the Karakoram Highway. Instead, go to Peshawar and, from there, go north through Swat, Chitral and the Shandur Pass, on your way to Gilgit-Baltistan.
Before taking this route, you should know that Khyber Pakhtunkhwa is the most conservative area in Pakistan, inhabited by the Pashtuns, an ethnic group with very extreme, fundamentalist ideas about Islam.
Here, most women wear the Afghan burqa, so if you are a woman, dress very modestly. For men, you should definitely dress like them, in a local salwar kameez.
On the other hand, the Pashtuns are the most hospitable and inviting people in the country. You'll have a lot of fun.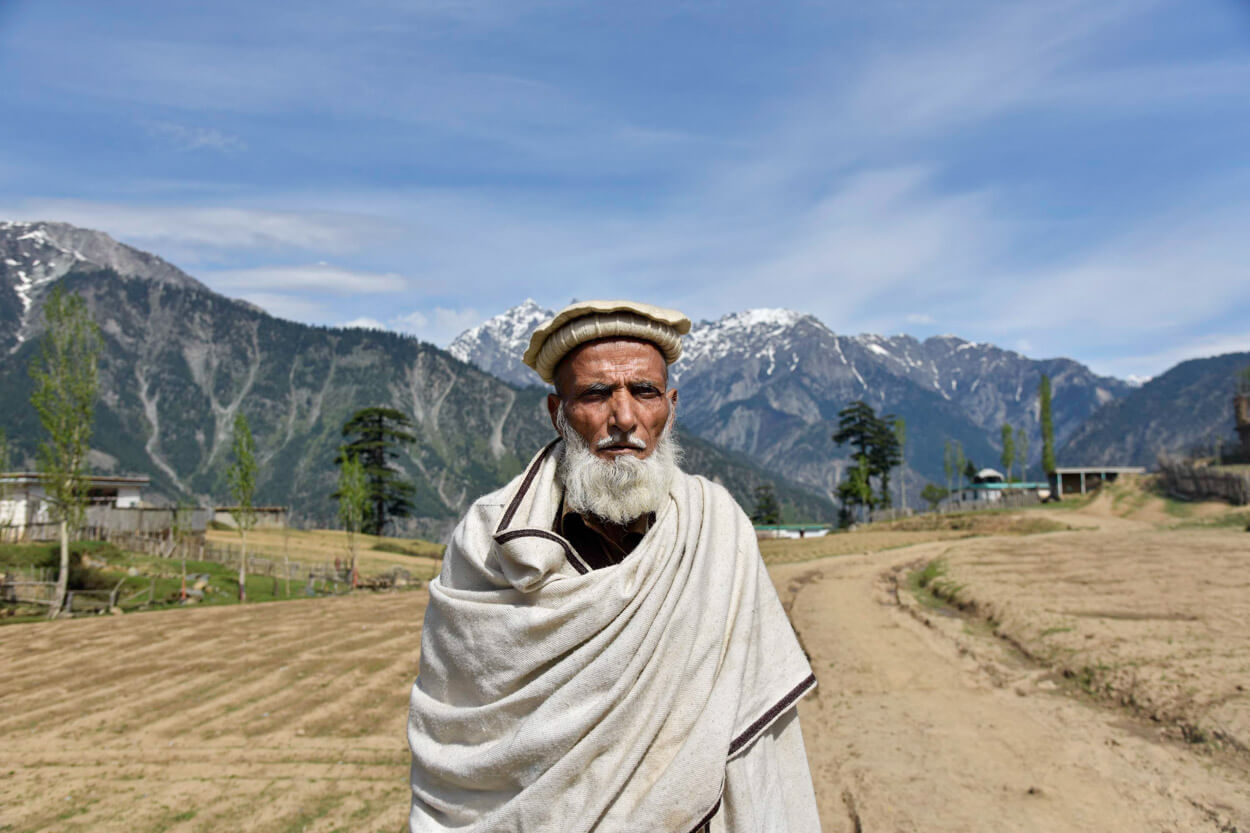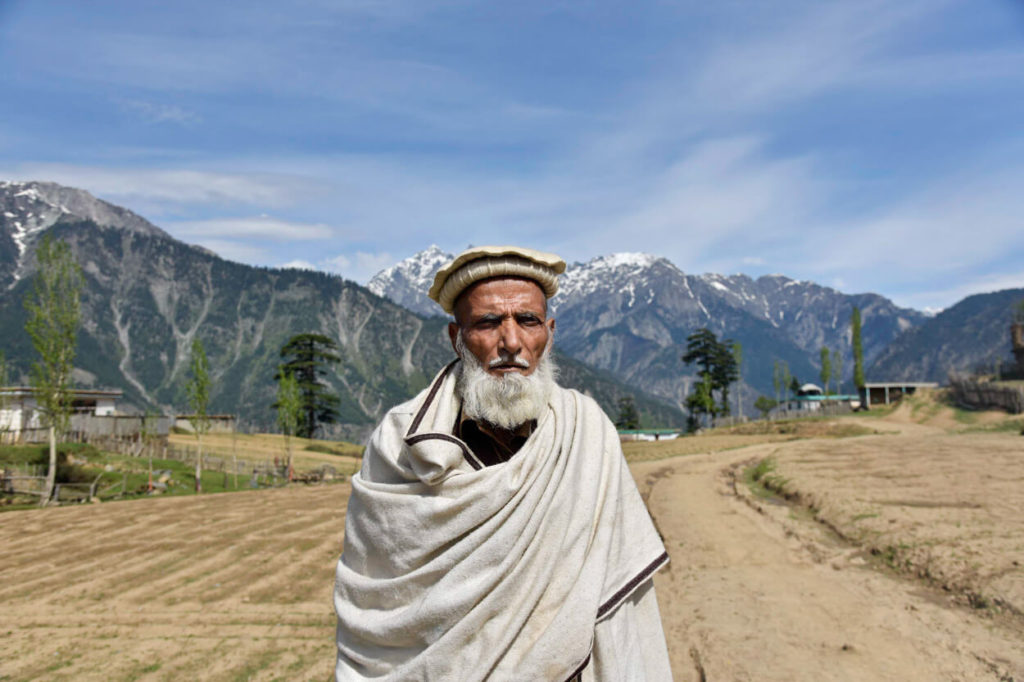 Pakistan 1-month travel itinerary – MAP
Instead of following the KKH from Islamabad to Gilgit, you ascend from the western part of the country.
Day 1, 2, 3, 4 – Lahore and Islamabad
Check the 2-week backpacking itinerary for all details.
Day 5, 6 – Peshawar
Peshawar is history: it's the oldest city in Pakistan, one of the oldest cities in Asia and used to be the capital of the Kushan empire.
Located right at the border with Afghanistan at Khyber Pass, Peshawar had also been a really important and remarkable Silk Road point, linking north and south, east and west Asia.
Today, Peshawar is the capital of Khyber Pakhtunkhwa and home to the finest bazaars in the country. Due to its proximity to the Tribal Areas, a region filled with loads of Taliban-friendly people, you should be careful, always dress like a local in a salwar kameez and, if possible, try to walk around with local friends. I met local people through Couchsurfing, so I never encountered any problem.
The best thing you can do in Peshawar is to stroll down its bazaars, buy a real Pashtun hat, go to a restaurant to eat the best lamb in the country and, basically, get ready for one hundred chai invitations.
However, to be honest, not many people invited me because, apparently, I really look like a Pashtun, so they thought I was a local, especially wearing my salwar kameez 😀
I would have liked to visit the historical Khyber Pass but it requires a permit which takes several days to proceed, as well as some well-connected friends.
Alternatively, just at the gate of Khyber Pass, there is a market selling smuggled stuff from Afghanistan, such as daggers or even USA military suits.
Read: Is it safe to visit Afghanistan now?
How to get from Islamabad to Peshawar
NATCO buses run daily for just a few USD. You can also come by train. Ask any local friend where the bus station is.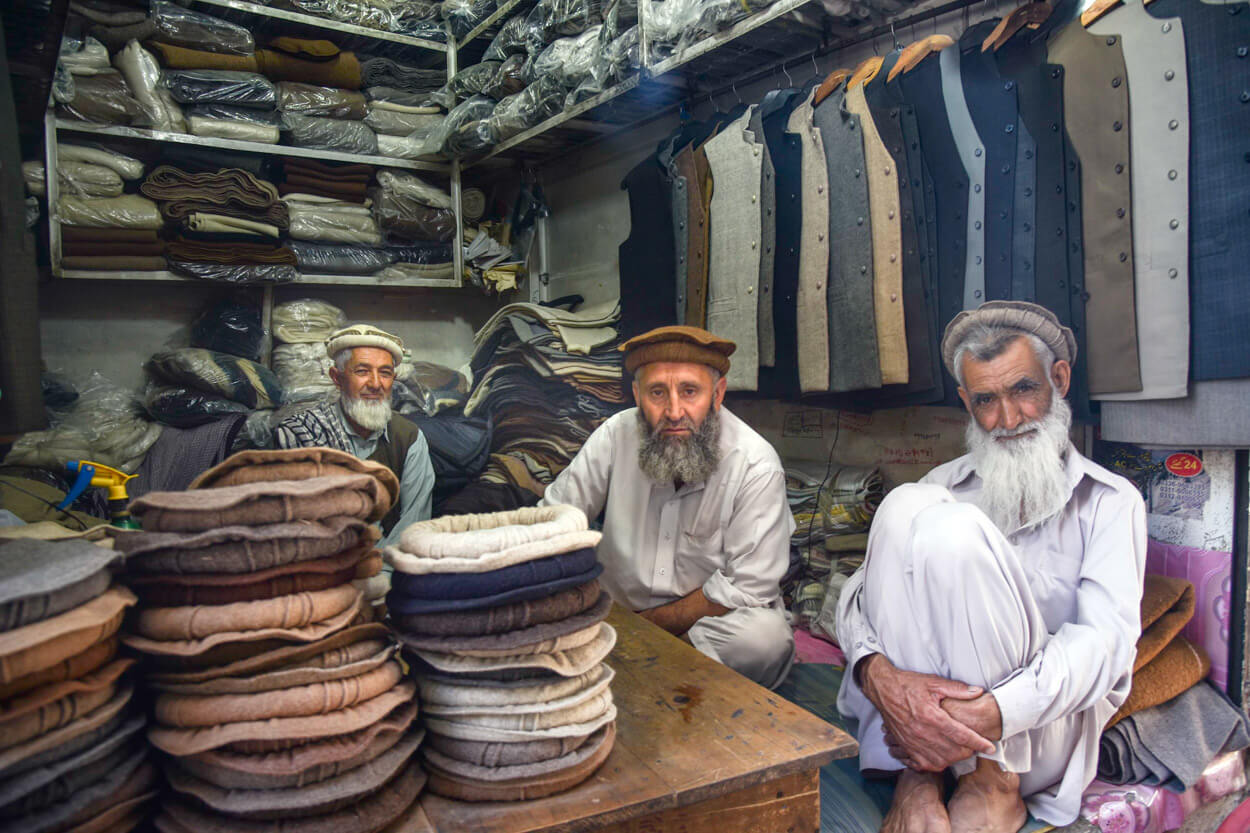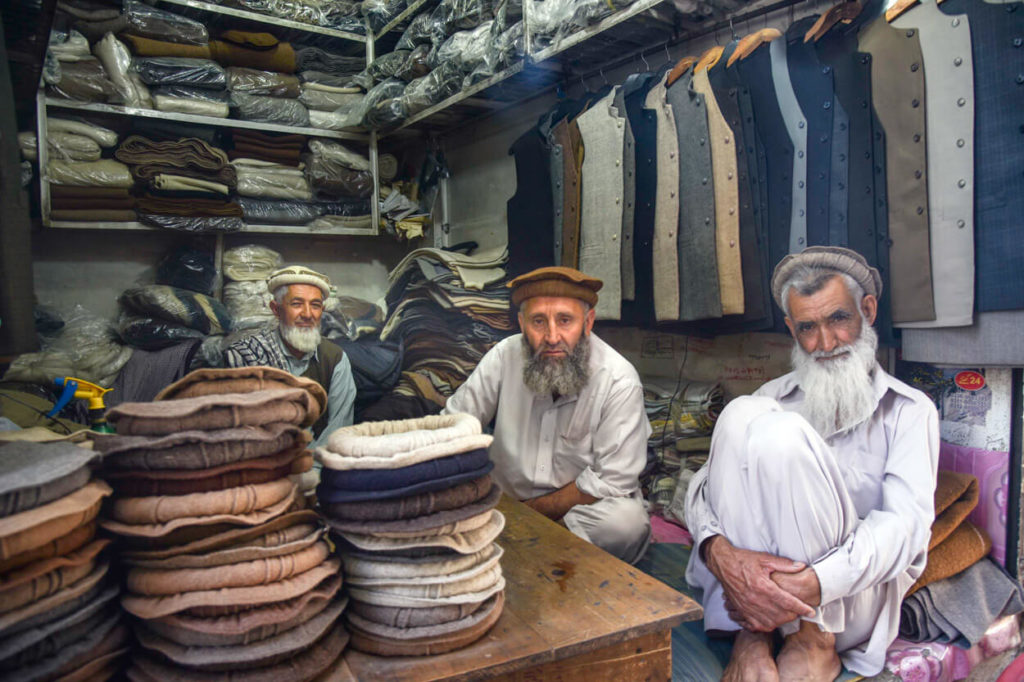 Day 7, 8, 9, 10, 11 – Swat Valley
The local Pashtuns call it the Switzerland of Pakistan but, in my opinion, Swat is way better.
If you like hiking through fairy forests, along some of the most off the beaten track mountains in Pakistan, you can't miss the Swat Valley.
Some years ago, in 2009, the region was controlled by the Taliban but, after a six-month bloody war, they were finally expelled.
Do you know Malala Yousafzai, the Pakistani girl who won the Nobel Peace Prize? She's from the Swat Valley and got the prize after she was shot for refusing to obey the Taliban during this invasion.
Remember that this is a super conservative area, inhabited by people with very deep fundamentalist ideas. Most men living here have never seen a woman's face apart from their close female relatives.
Actually, girls wear the hijab since they are really, really young and, when they grow up, they switch to the Afghan burqa. Just be careful with what you say and respect their local beliefs. If you do, you'll have the best experience ever, trust me.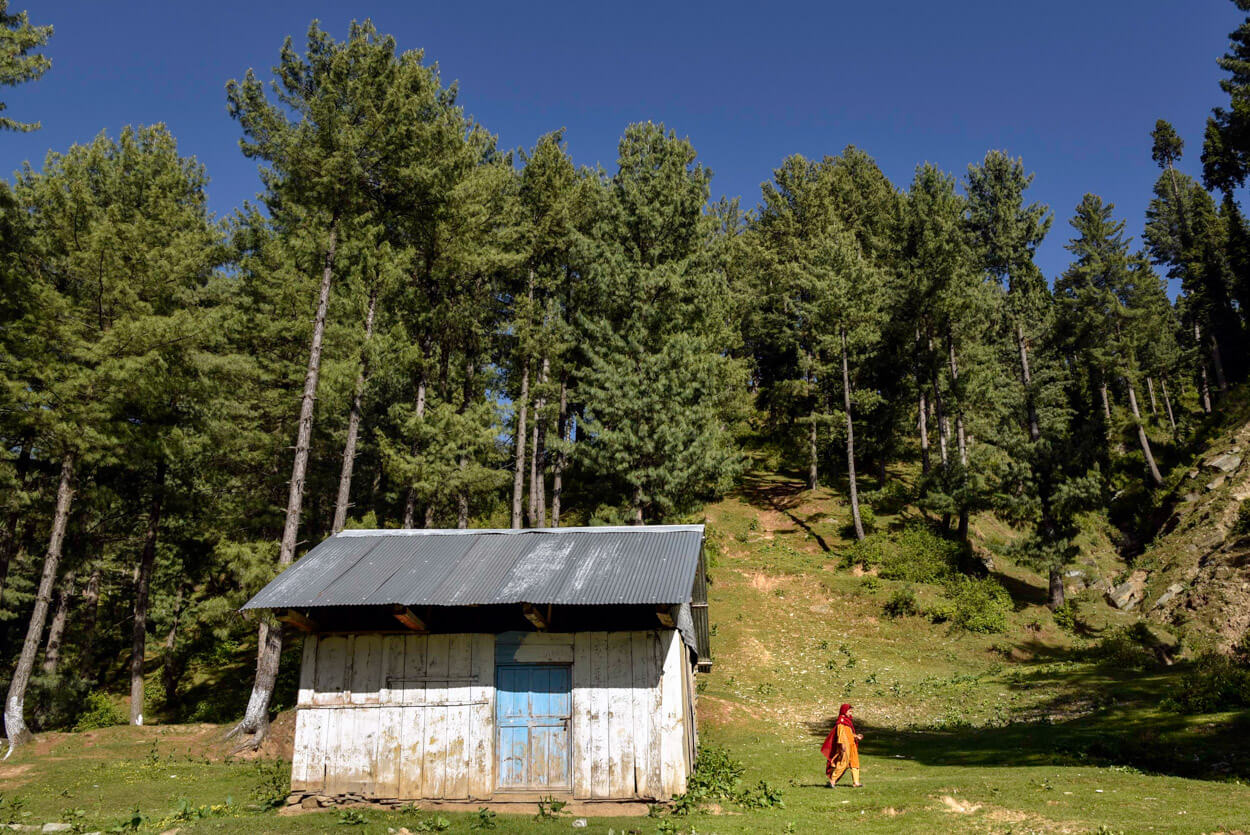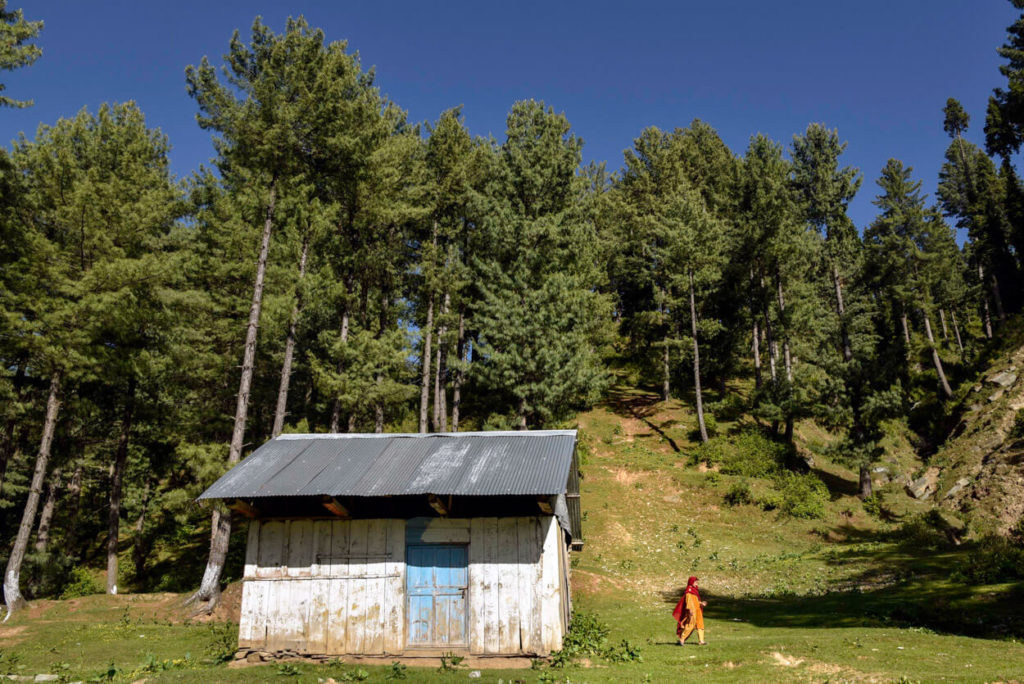 But despite all this, as I said, the Swat Valley is home to an extreme beauty. I recommend you visit Malam Jabba, a ski resort which turns into a lush, green meadow in summer. Also, you should visit some pretty big Buddha carvings which are worth a look.
If you like trekking, there are a lot of hiking opportunities around. I recommend you first go to Mingora, the main town in the Swat Valley, and organize your treks from there.
Furthermore, you really can't miss Kalam, a small district a couple of hours from Mingora, consisting of a village in the middle of a stunning, beautiful valley.
Kalam is a real off the beaten track place, so be prepared to be excessively overwhelmed by the local hospitality. I stayed there a couple of nights and it was, by far, my favorite place in the Swat Valley.
To know what is it like when backpacking in the Swat Valley, read this post from Offbeat Traveling: Visiting the Swat Valley in Pakistan
For trekking tips, read: Trekking in Kalam, Swat Valley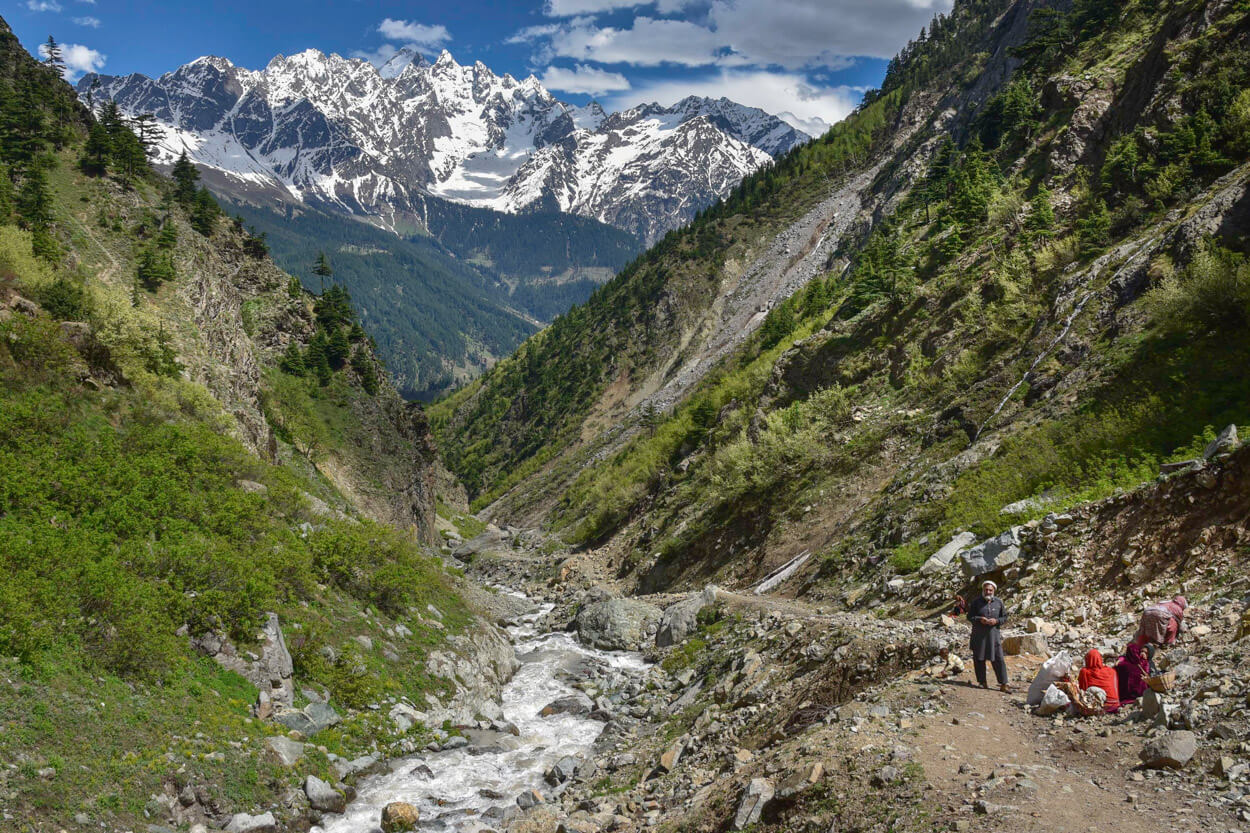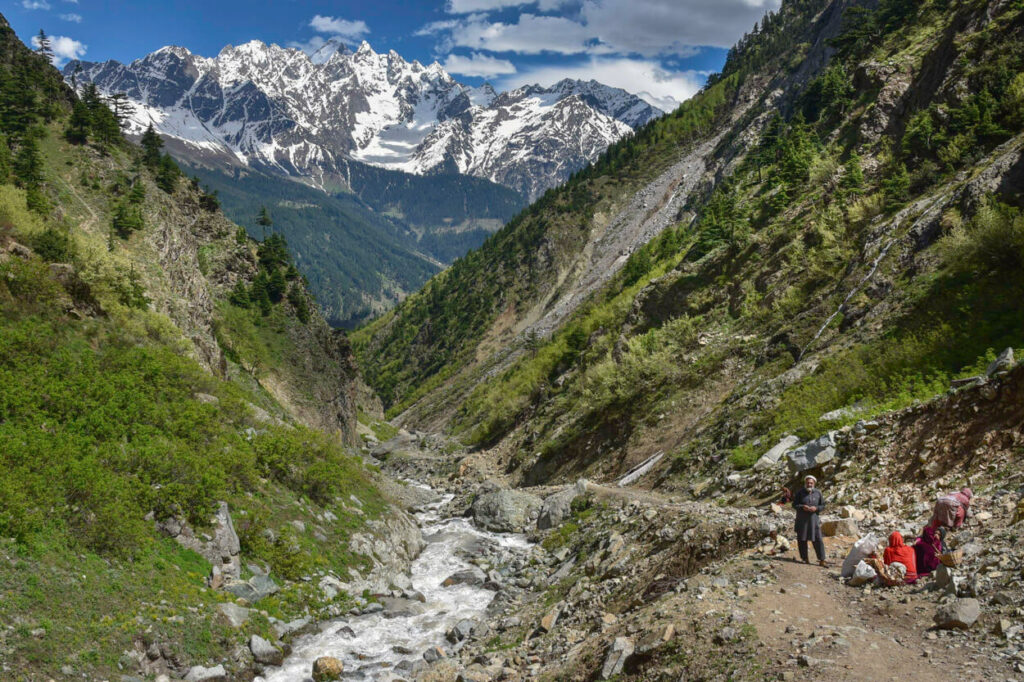 By the way, in Swat, you must contact my good friend Ihsan Khan from Swat Backpackers, a local Pashtun who will be happy to show you around and organize treks for you at a very friendly price, staying at his place as well.
Ishan can also help you get the bloody NOC, which they may require if you try to enter the Swat Valley.
Where to stay in Mingora
Rose Palace – I stayed at this mid-range hotel for a couple of nights. Double rooms with private bathroom.
Where to stay in Kalam
I stayed in a very budget hotel called Mehboob Hotel, which was not very nice. Alternatively, you can stay at the PTDC Hotel, which is within the mid-range option.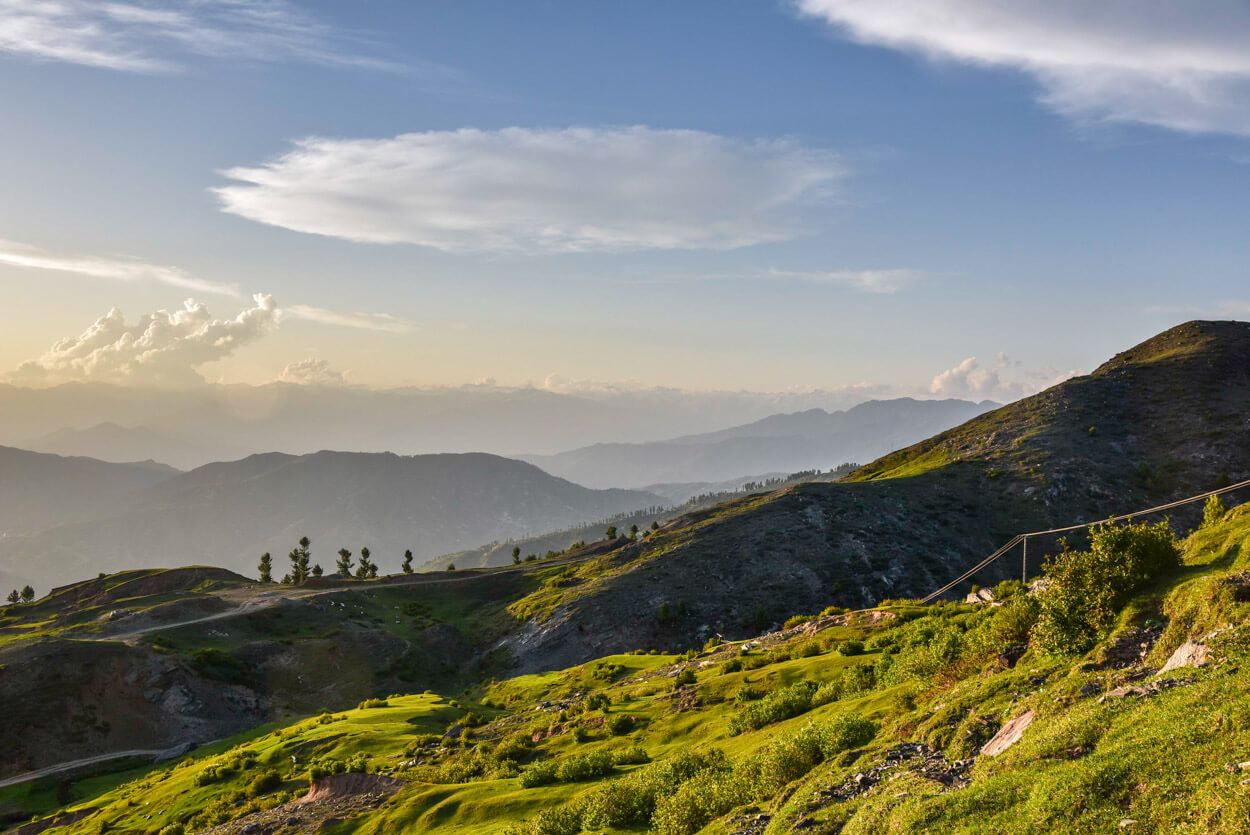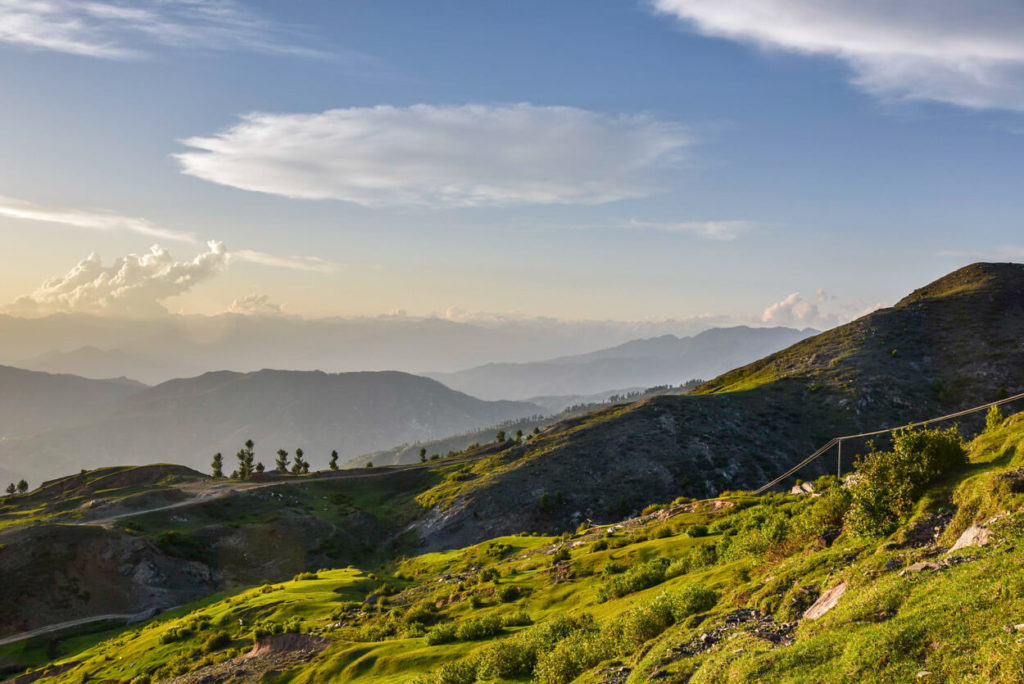 Day 12 – The journey to Chitral
The journey to Chitral is a pretty tough one and it takes the entire day. I left early morning and arrived in Chitral around 11pm. We got delayed two hours because the bus driver ran out of gas. Yeah, this should not surprise you in Pakistan.
If you are in Mingora, you should first get a minibus to Timargara. At Timargara, you must take a second minibus towards Chitral. It's a pretty awesome and scenic journey.
Alternatively, if you are in Kalam, you can also go to Chitral through Kumrat Valley and Dir. For more information, read: How to get from Kalam to Chitral.
Apparently, only in September 2017, they finished a tunnel which had been built for ages, so you may save a good couple of hours.
Day 13 – Chitral
Chitral is a relatively big town and a transit point for going to the Kalash Valleys or Gilgit Baltistan.
I didn't do much here besides checking out one mosque and registering at the police station. If you don't register, they won't allow you to enter the Kalash Valleys.
By the way, if you visit the Kalash, the police in Chitral will also give you a private guard armed with an AK-47, which is compulsory for any foreigner visiting the area since. in 2009/10, the Taliban crossed the border, attacking and killing several people nearby.
Getting a guard seems to be pretty cool but it actually sucks, as you don't have the freedom to move around.
However, I was really lucky and didn't get one as I went there during the Kalash Joshy Festival and, since there were a lot of foreigners, they ran out of policemen 😀
Where to stay in Chitral
Al Farooq Hotel – Good Wi-Fi and friendly owner.
Day 14, 15, 16 – Rumbur and the Kalash Valleys
More than 2,000 years ago, on his journey through the Hindu Kush range, Alexander the Great and his troops left their footprints and descendants in what is today called the Kalash Valley, home to an ethnic community in Pakistan who have fair skin, are blue-eyed and believe and practice a religion which for centuries, has been classified as pagan.
Unlike more conservative Pakistan, the Kalash people drink alcohol and women have a completely different role, represented in more freedom, a greater independence and some very colorful dresses.
From an anthropological point of view, the Kalash Valleys are such a unique and fascinating place.
There is much to say about Kalash people and that's why a very detailed article is on its way.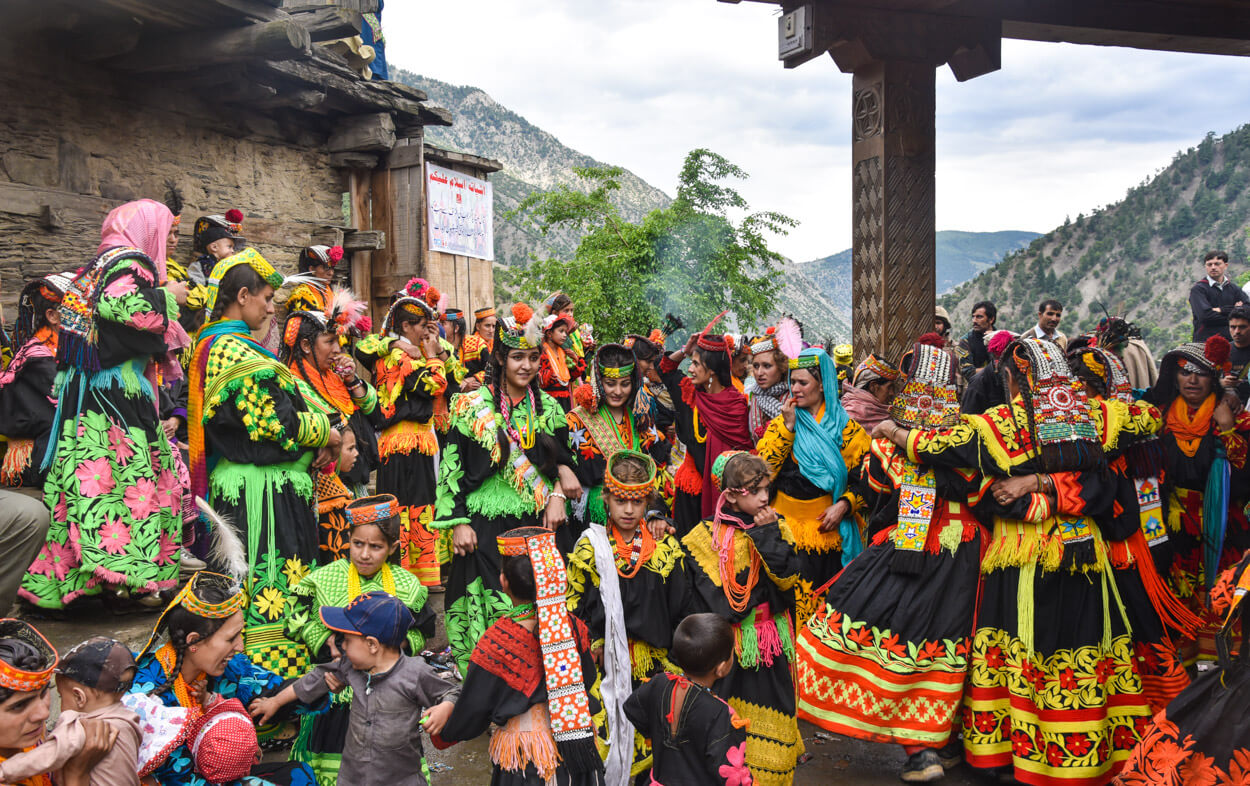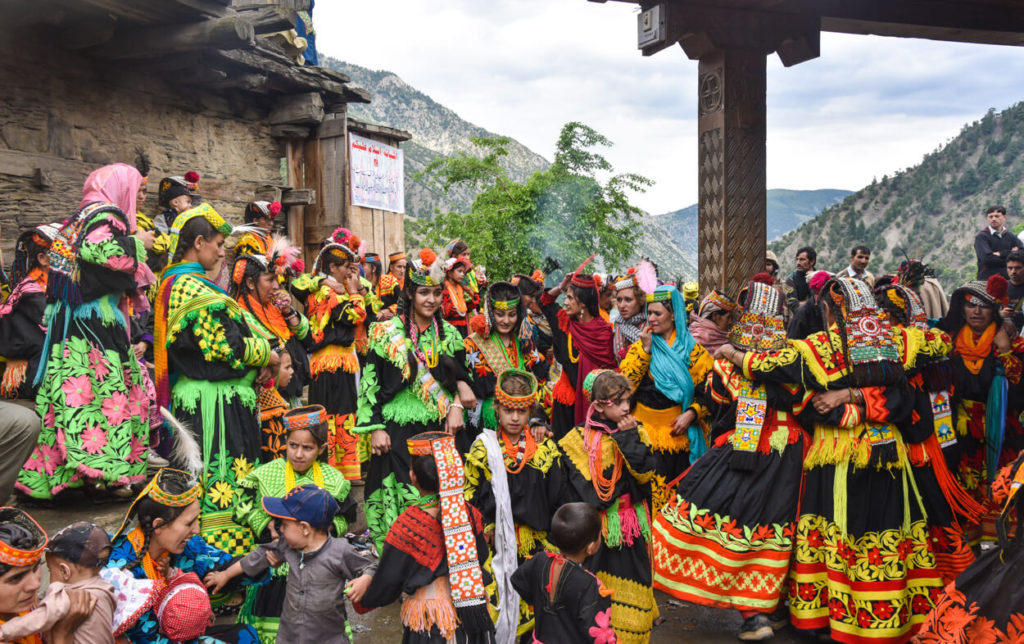 In this valley, we also managed to enter a forbidden village inhabited by people who are originally from Nuristan, an Afghan province which is today a Taliban-controlled area. It was such a great and funny story. Read: Sneaking into an Afghan village in Afghanistan.
There are several Kalash villages, all of them spread across three different valleys, named Bumburet, Rumbur and Birir. Bumburet is the biggest village, hence the most commercialized one; whereas Birir is, perhaps, too small and there is not much going on. I suggest you go to Rumbur, which is very authentic and big enough to keep you busy for a couple of days.
How to get to Rumbur
Whichever valley you visit, you should first go to the village of Aini (30km away). From Chitral main bus station, there are mini-vans, as well as shared taxis, going there.
In Aini, you can take one of those local pickups with 20 other locals hanging from the back of the car with their chickens and their goats. It's quite a cool experience.
Where to stay in Rumbur
Engineer's Guest House – Engineer (this is his actual name) is a local, kind man who speaks very good English and will try to make your stay unforgettable.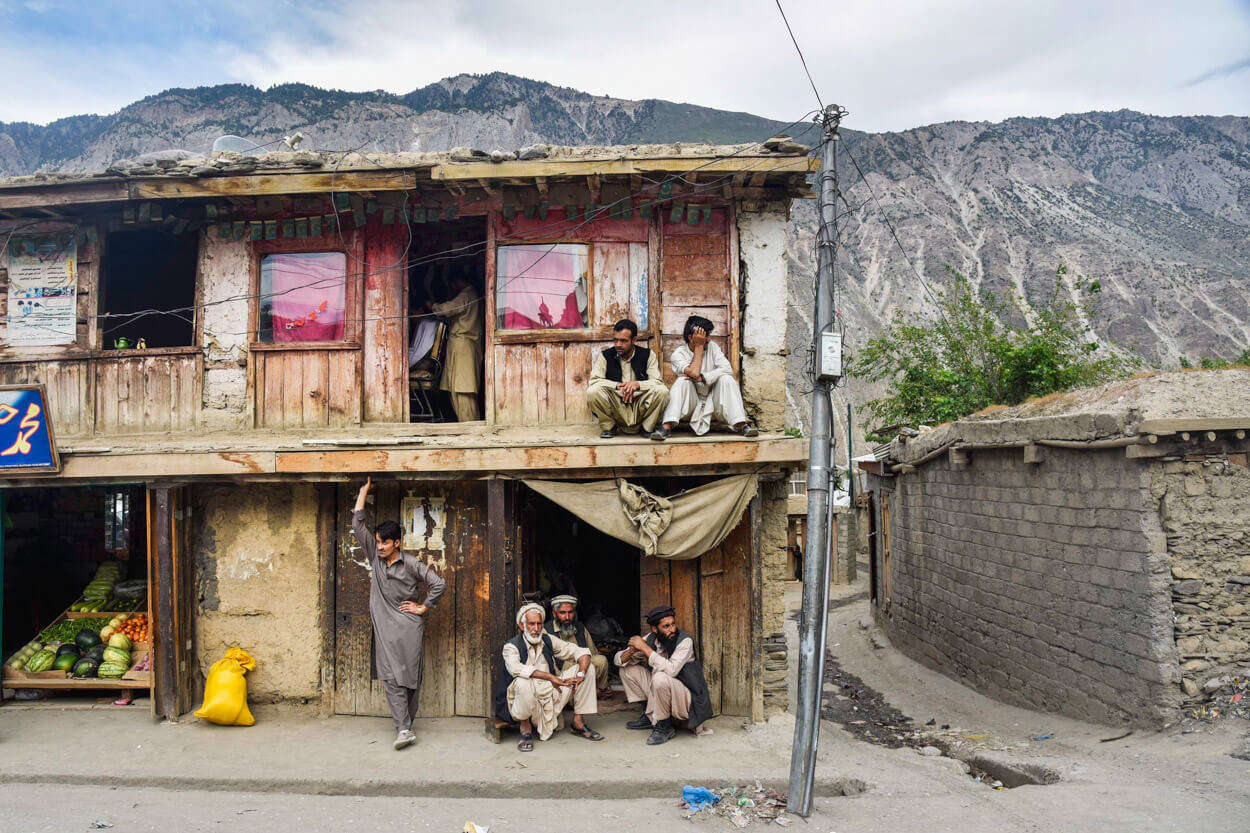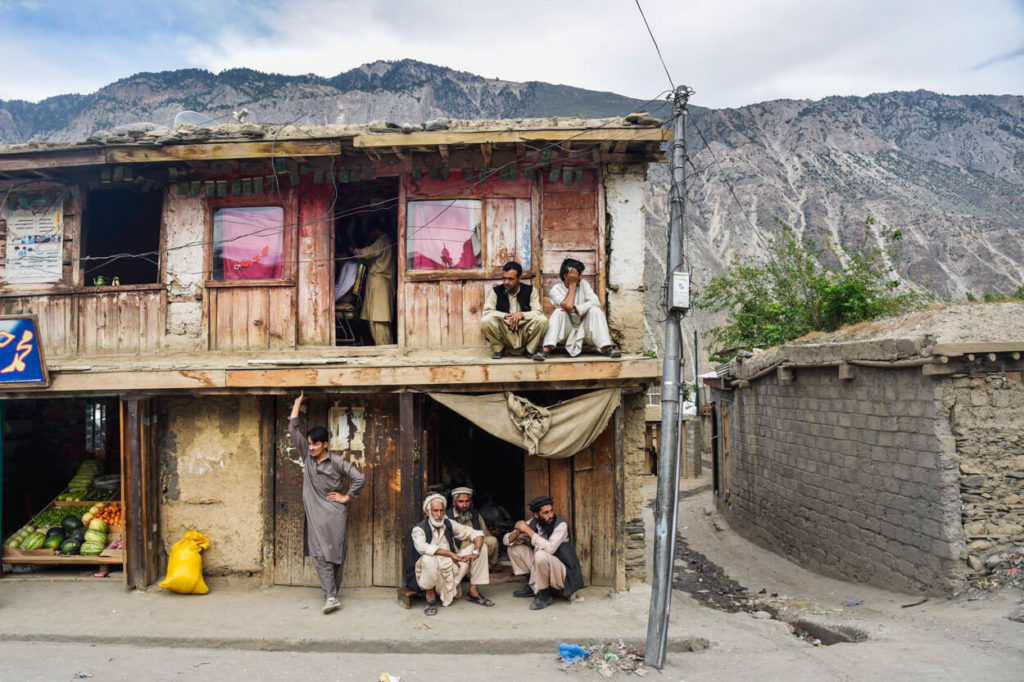 Day, 16, 17 – Back to Chitral and the journey to Gilgit through Shandur Pass
This was the best road trip I did while backpacking in Pakistan. It was really tough but awesome at the same time.
The road ascends through freaking steep cliffs by finally going over Shandur Pass, a breathtaking 3,700 meters mountain pass.
It's a 360-kilometer challenging, mountain road.
We did it in a private Jeep and it took us more than 18 hours, leaving at 5am and arriving at 11pm. But damn, what a journey… The road is absolutely fascinating from the start until the end.
At the Shandur pass, you also find the highest polo pitch in the world. If you are backpacking in Pakistan during the summer months, you may be lucky to see a polo match.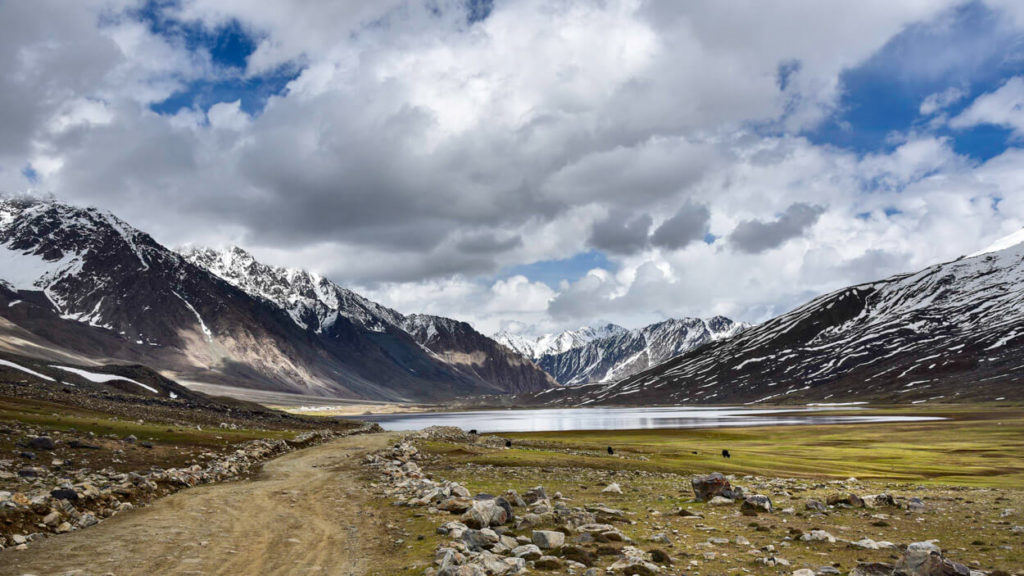 Moreover, as you can imagine, there are plenty of valleys and trekking opportunities around this area but, for this, you will need a hell of a lot of time. We wanted to camp somewhere near Shandur Pass but, when I was there in May, it was really cold.
If you want to go by private Jeep, ask the owner of Al Farooq Hotel, as he has loads of contacts. We got a pretty good deal, finding one guy who had to go Gilgit anyways, so we paid less than 15USD each.
If you go by public transportation, the journey takes two whole days. Yes, two days! You need first to go to Mastuj, stay there for a night and take a second minibus on the next day. I seriously think that, if you can share costs, going in a private Jeep is, definitely, much better.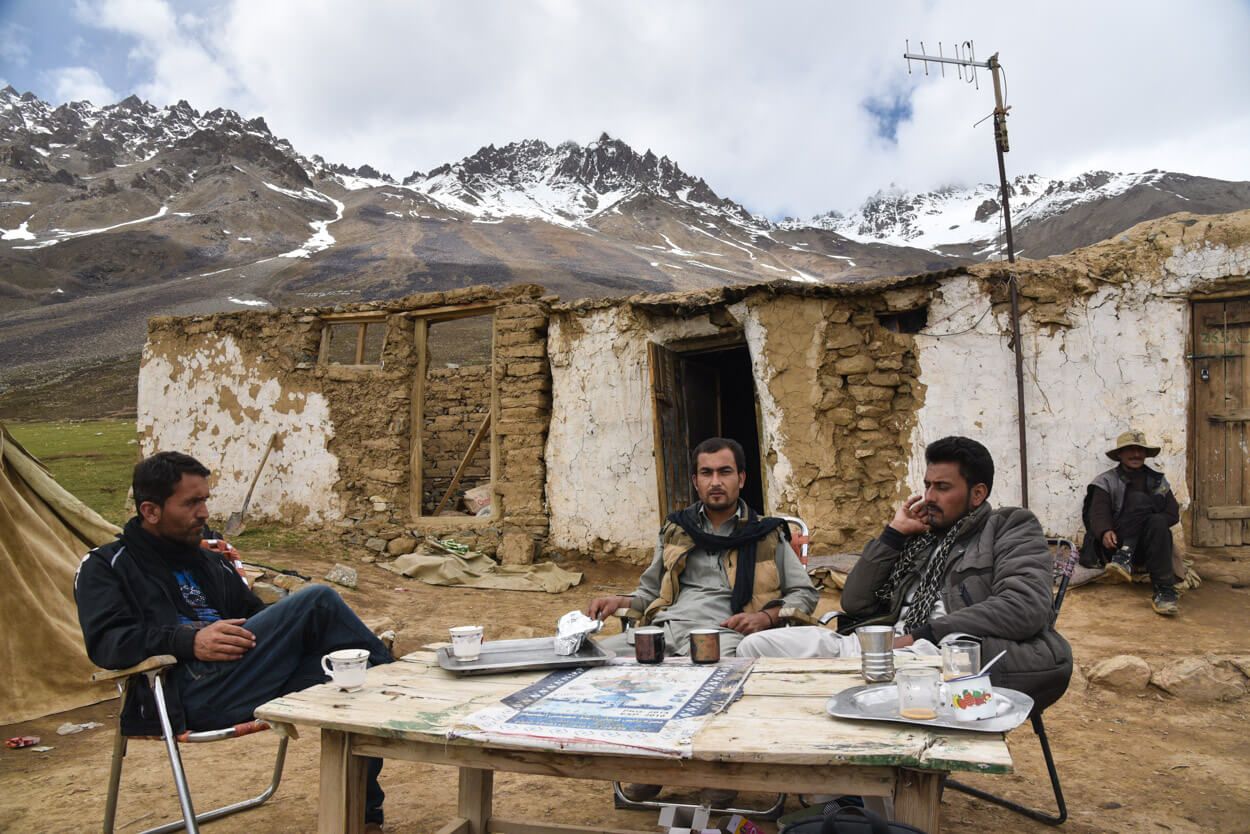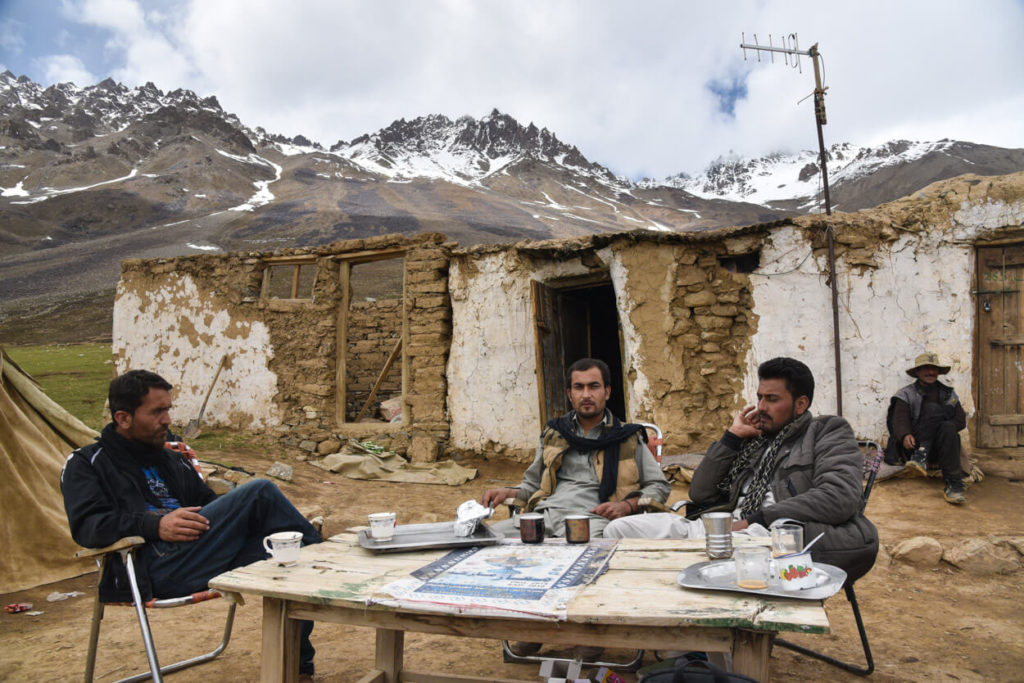 Day 18 to 30 – Gilgit, Fairy Meadows, Minapin, Rakaposhi basecamp, Karimabad and back to Islamabad
Check the 2-week backpacking itinerary for all details.
Extending your Pakistan travel itinerary – Additional places for backpacking in Pakistan
Pakistan is an adventurous destination, get travel insurance
IATI Insurance covers high altitude trekking, perfect for Pakistan
Buy it here to get a 5% discount
I traveled in Pakistan for two months, which allowed me to visit a couple of additional places. If you have only one month but you have a car, it's also possible to visit some of them.
Astore Valley (5 days)
If I had to choose one place from Gilgit-Baltistan, I would choose the Astore Valley. Home to the most stunning scenery I have ever seen, the Astore Valley used to be a trading route that connected Gilgit-Baltistan with the Indian subcontinent.
Coming here takes a lot of time, so plan your trip accordingly. The heart of the Valley is 7 to 8 hours from Gilgit, assuming that you are traveling by Jeep.
For more information, I wrote this post: Astore Valley, a historical paradise in Pakistan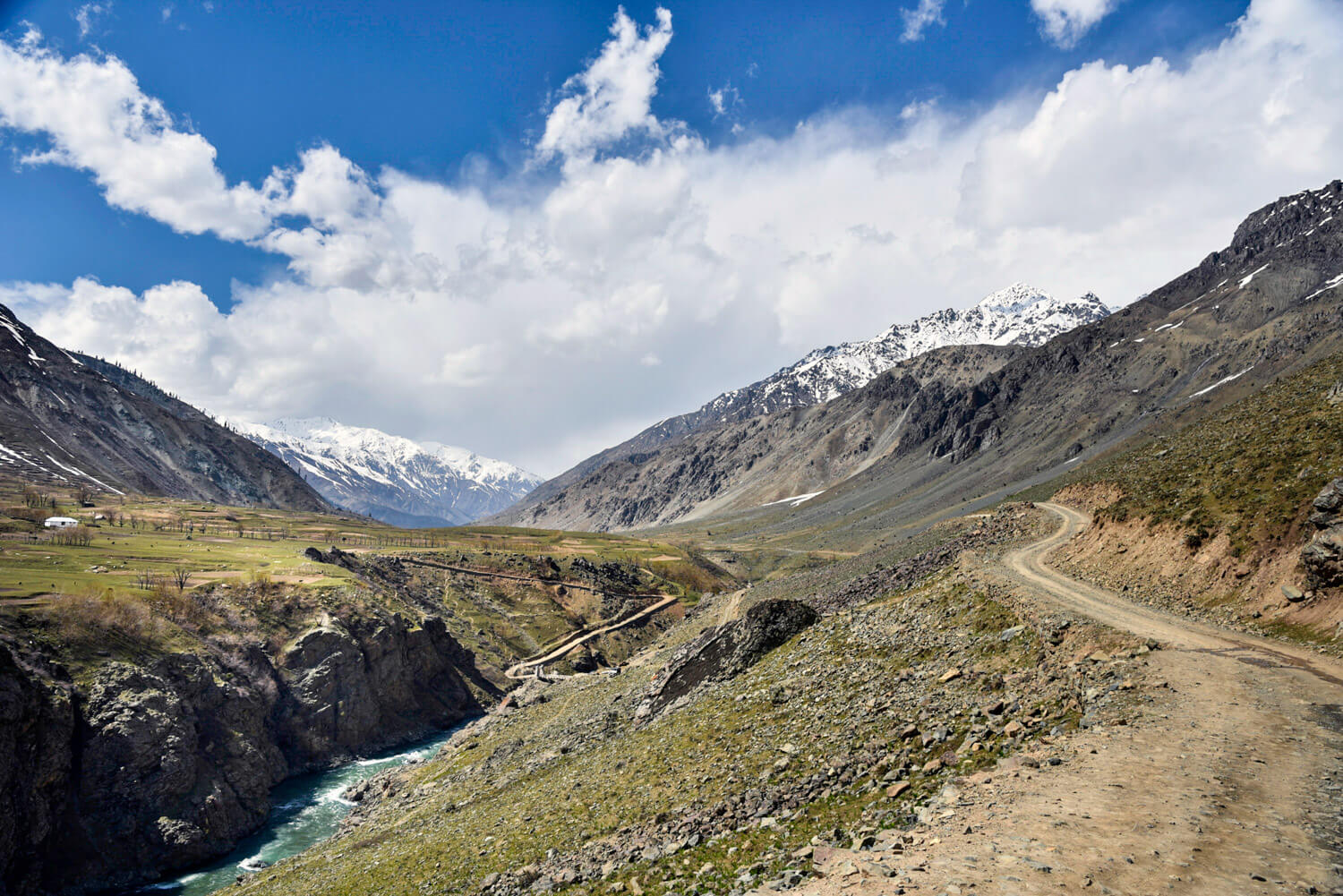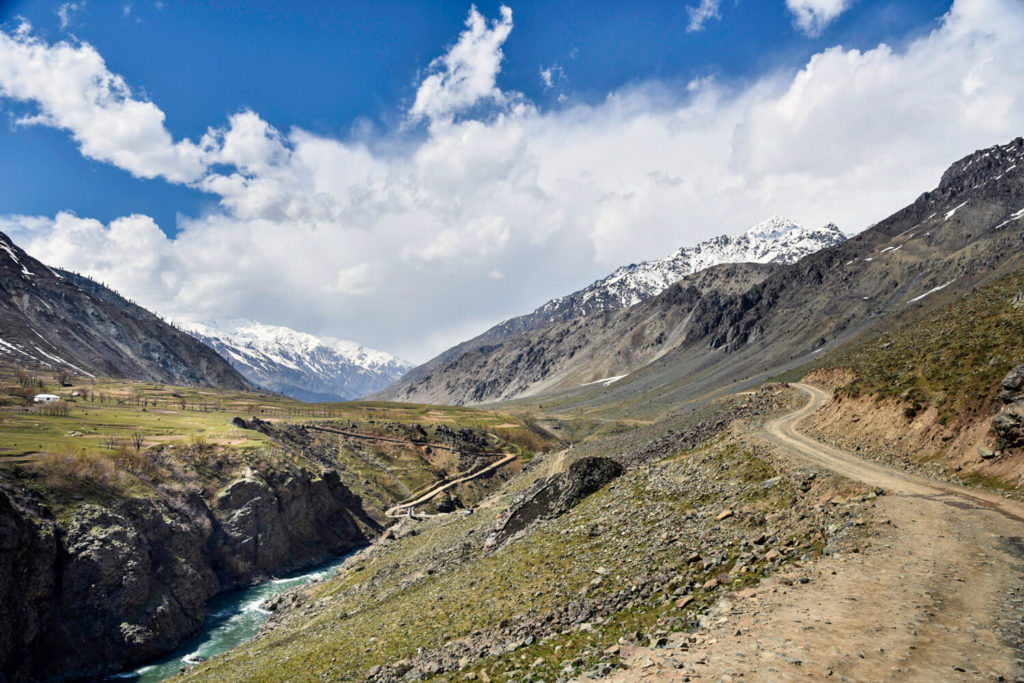 Naltar Valley (3 days)
Another very pretty valley located 3 to 4 hours from Gilgit. Naltar is greener and at a lower altitude than Astore. It receives quite a lot of domestic tourists, who come for both trekking or just chilling.
In Naltar, you can't miss the Rainbow Lake, a very peculiar lake with loads of color tonalities. If you are not camping, I recommend staying with my friend Salman at The Dream Jungle Inn, located quite inside the valley. Call him at +923445474816.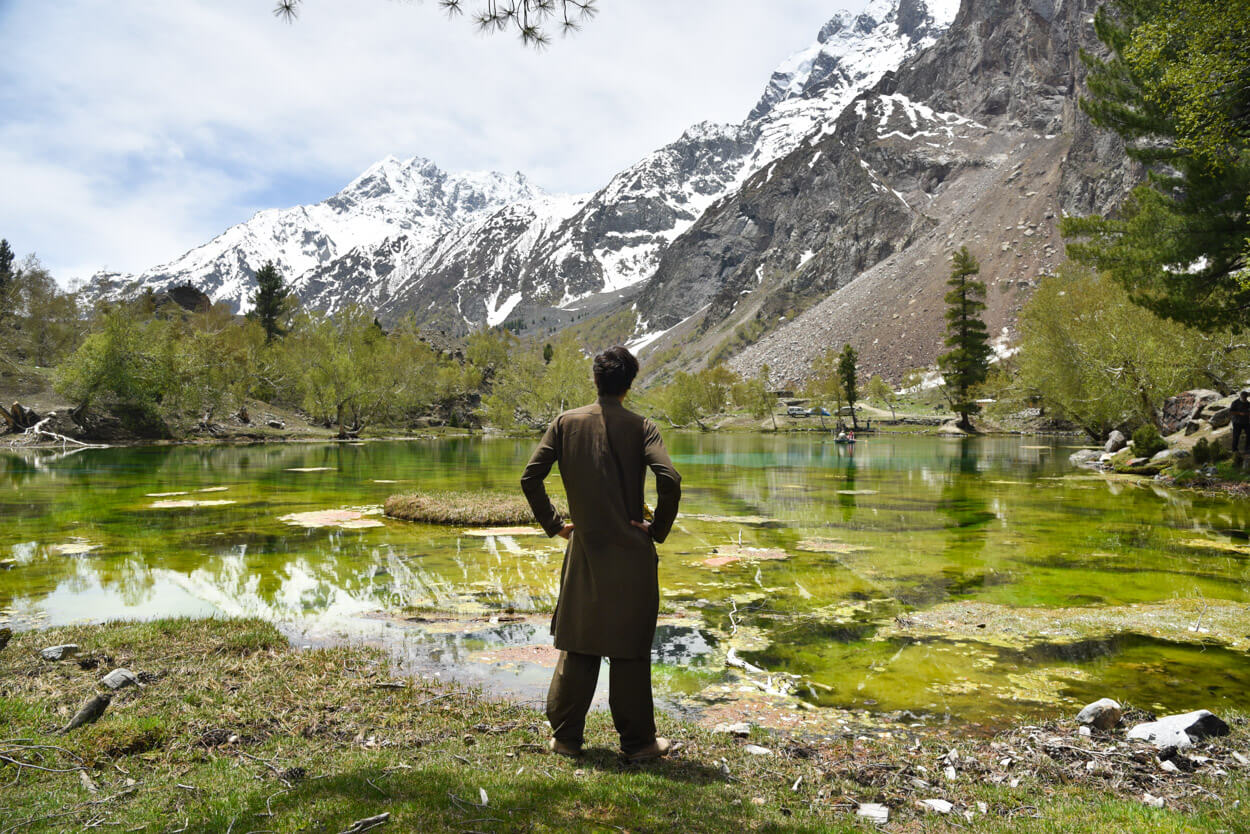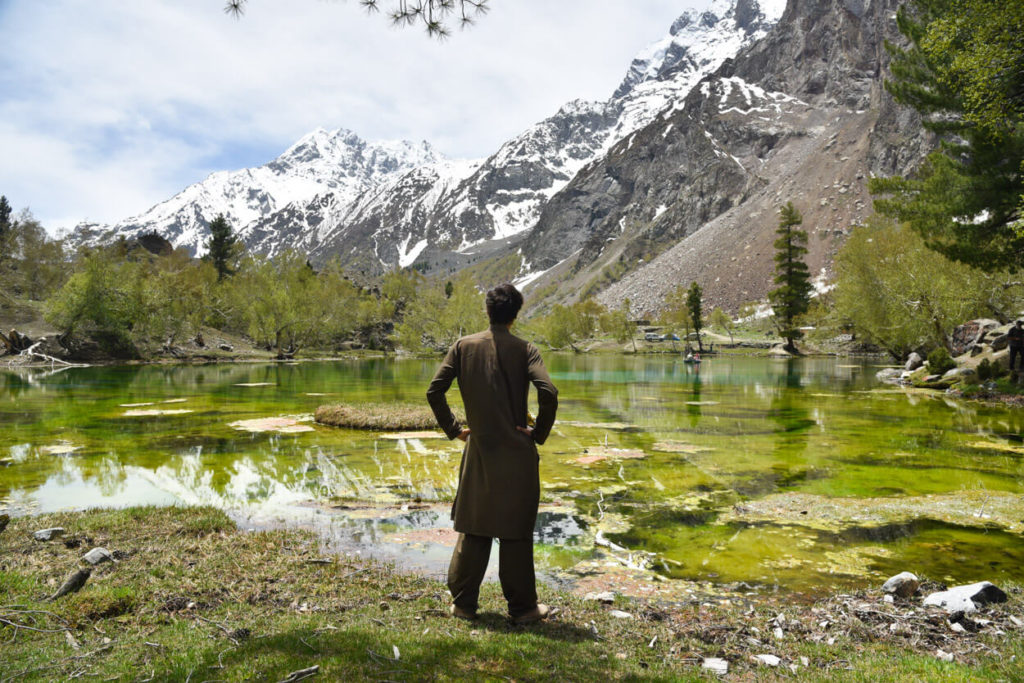 Passu (3 days)
Located in Hunza, following the Karakoram Highway after Karimabad, the Passu Range is one of the most iconic ranges in Hunza, as the mountains are so sharp and thin that they look almost impossible to climb.
Passu is a peaceful village from where to do awesome treks, as well as visiting Passu and Batura glaciers, the latter being one of the largest glaciers in the world, outside the polar regions (56km).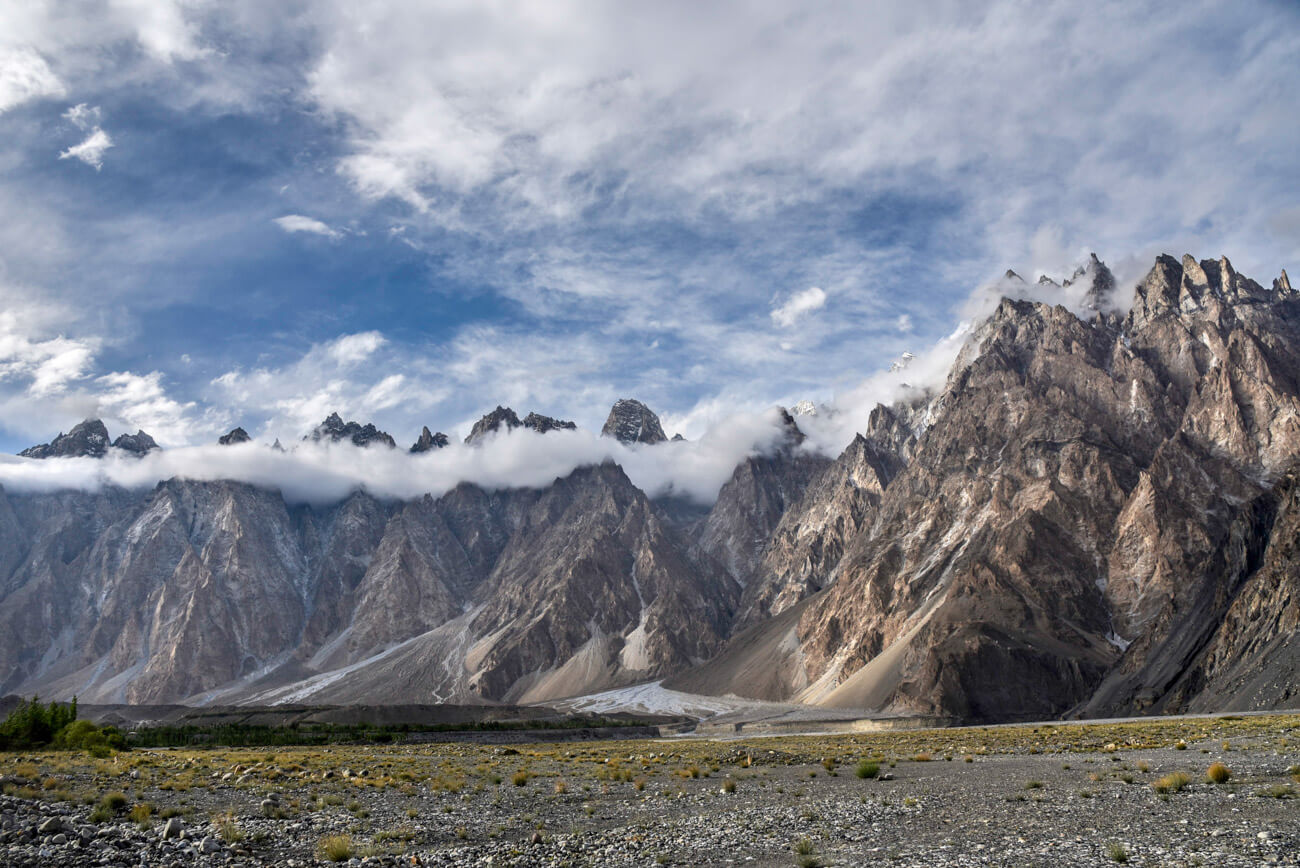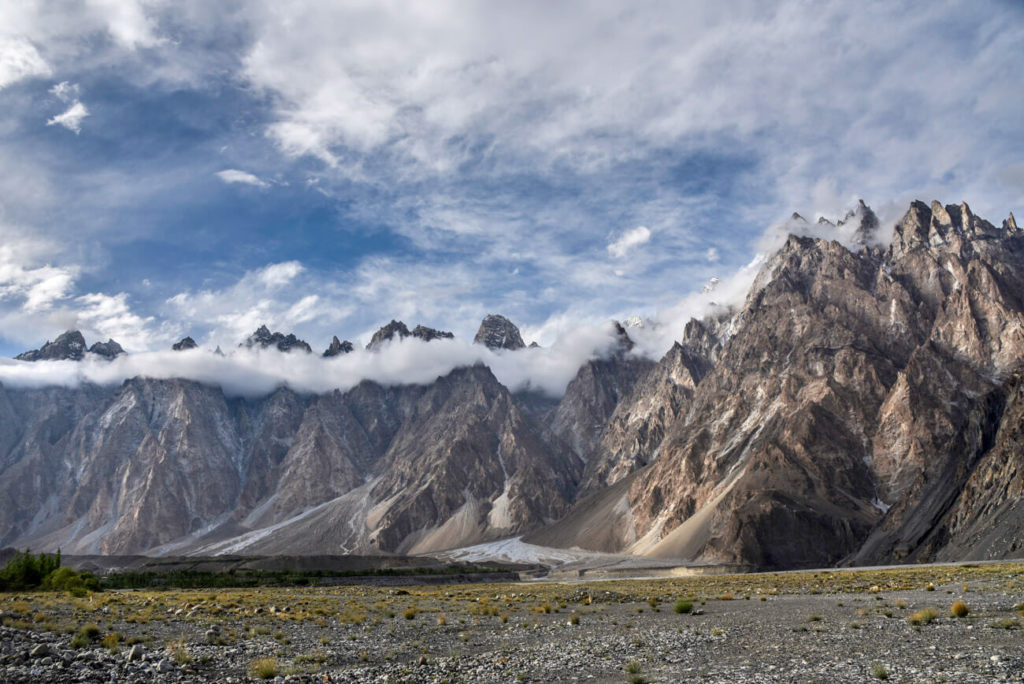 Khunjerab Pass (1 day)
Located at 4,600 meters above sea level, the China-Pakistan border crossing, which goes over the Khunjerab Pass, is the highest and, consequently, one of the most beautiful borders in the world.
It has become a real tourist attraction, which means that you can actually go there, even if you are not planning to cross.
For more information, read: China-Pakistan border crossing at Khunjerab Pass.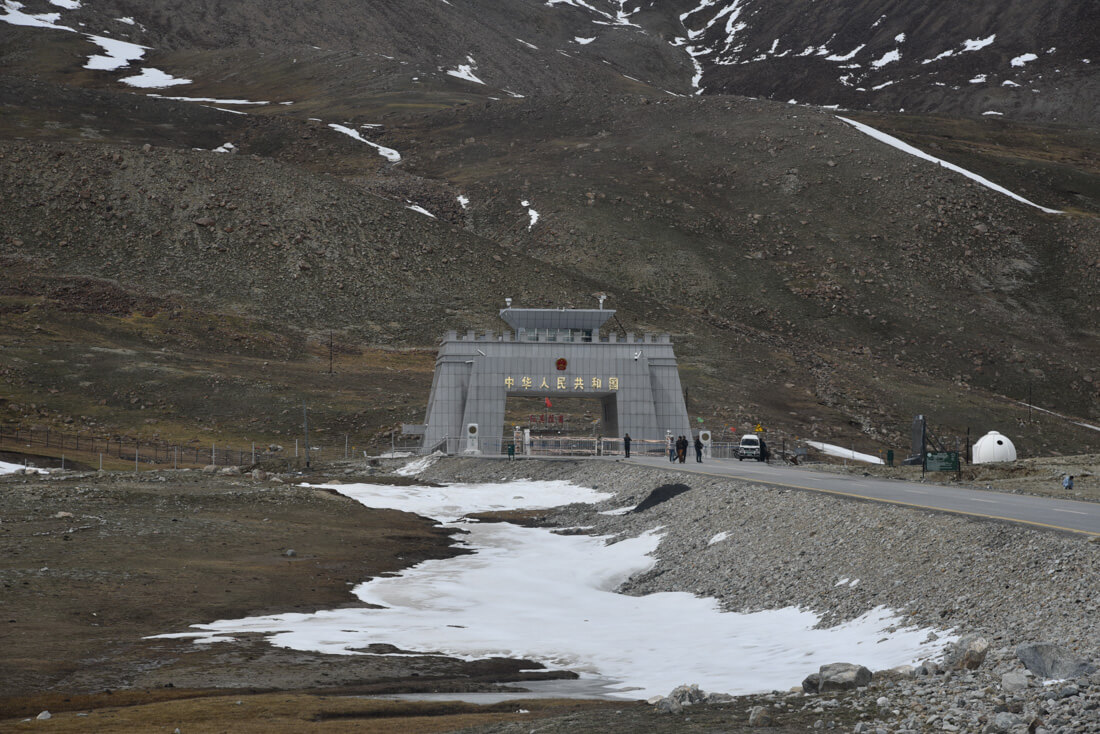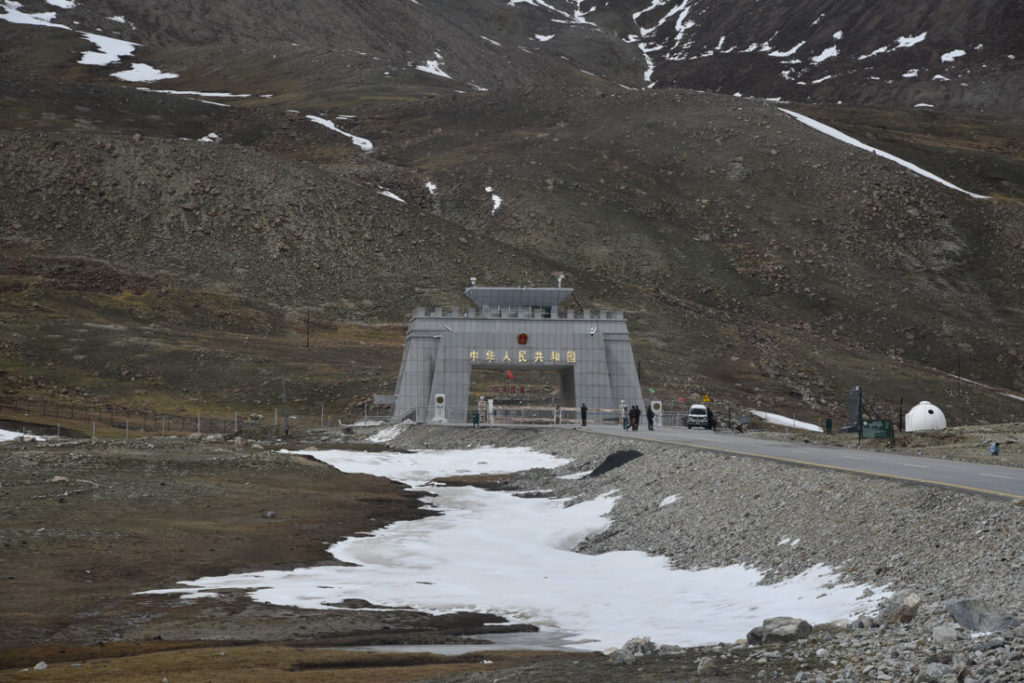 South Pakistan (7 days)
What about the southern part of Pakistan?
Most travelers just explore the northern areas but, Sindh and Punjab provinces are where the real cultural heritage of Pakistan lies.
I was actually planning to explore these two areas thoroughly but, when I came in April, it was really, really hot so I quit and headed north.
In a week, I just managed to visit two cities: Karachi, the largest city in Pakistan, and Multan, home to some Sufi shrines.
If I ever come back to Pakistan, it will be in winter and I look forward to exploring the entire south and visiting places such as Thatta, Bahawalpur, Hyderabad, and many others.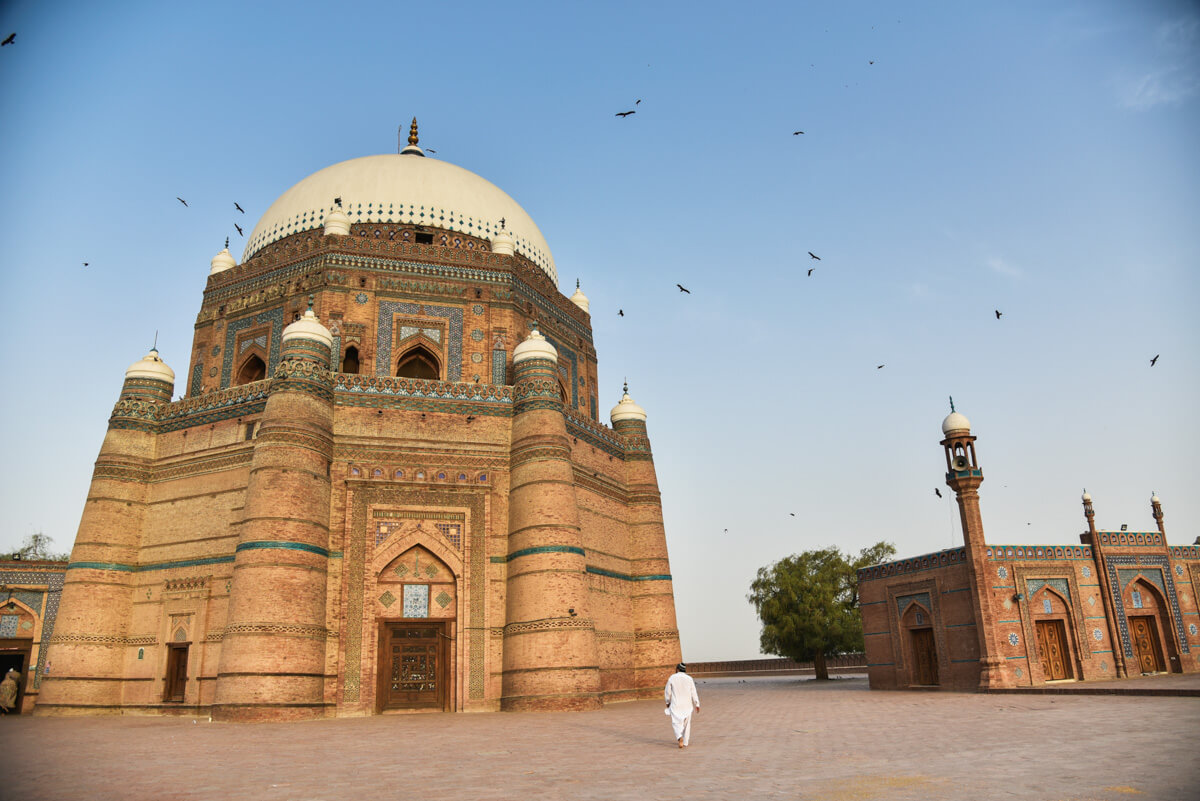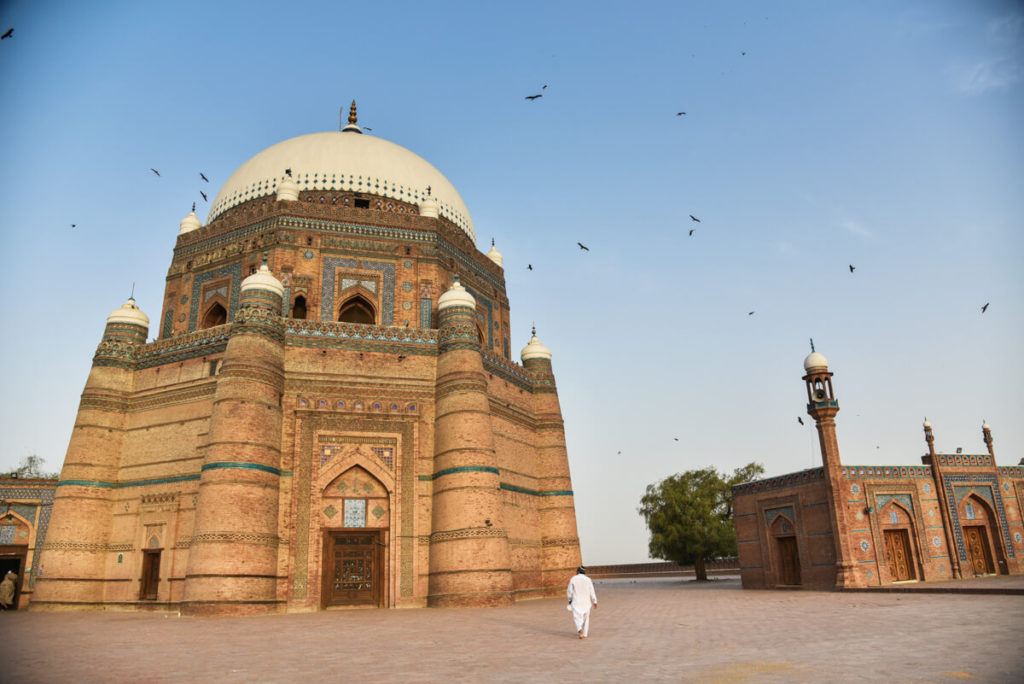 Other resources for backpacking in Pakistan
Sign up to the Backpacking Pakistan Facebook Group– If you want to get up-to-date traveling information from travelers who have been there recently, this group is quite useful, plus it is also a great place to meet other travelers who are backpacking in Pakistan at the same time as you.
All guides and articles for traveling in Pakistan destination
Travel Itineraries to other countries in Central Asia
You might also like our Iran travel guide.