Update February 2018: 

AIt seems that borders are open and the airport is active again. Now it's the best time to visit Iraqi Kurdistan  
 

Update October 2017: 

After the referendum of independence in Kurdistan, the situation seems to be uncertain and land borders with both Turkey and Iran are closed, as well as the international airports of Iraqi Kurdistan. According to a friend who is living there, the situation will remain like this until December, at least. Therefore, it may not be the best time to visit Kurdistan right now.   
Update July 2017: 
After several weeks of fighting, Mosul, which had been dominated by ISIS since 2014, has finally been taken by the Iraqi Forces. Iraqi Kurdistan just got safer than ever.
From the Iran-Iraq war in 1980 to the Saddam Hussein Gulf conflict, the USA invasion and the current civil war, where the bloodthirsty Islamic State is the main protagonist, for more than three decades, the media has been showing us a country dominated by war. With hundreds of thousands of displaced people, dozens of thousands of killings and with an average of one terrorist attack per week, Iraq is nowadays considered one of the most dangerous countries in the world.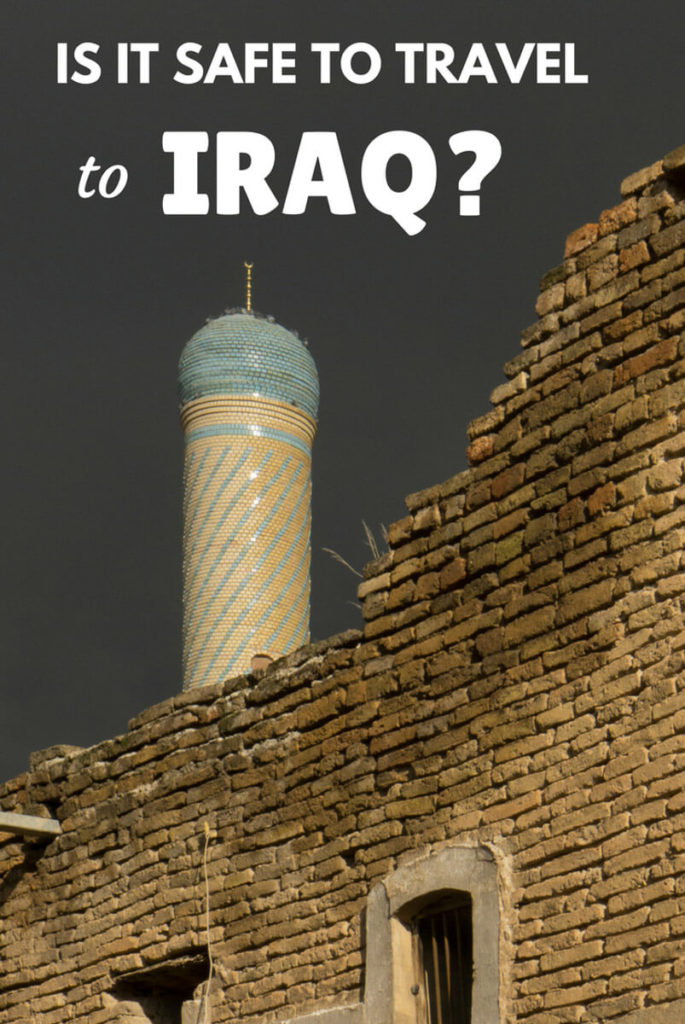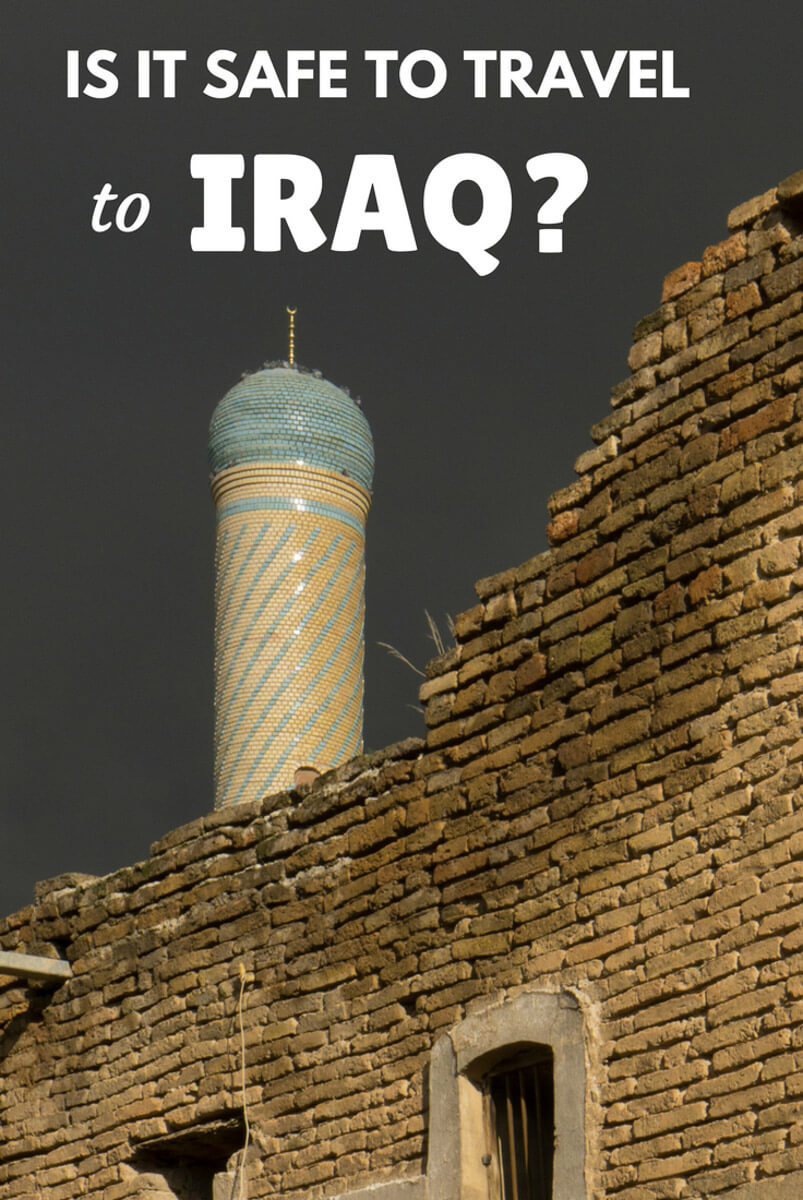 Is it safe to travel to Iraq? Welcome to Kurdistan
In this article you will find:
Separating Iraqi Kurdistan from the rest of the country
What is it like to travel in Kurdistan?
So is Iraqi Kurdistan and Erbil safe to visit?
Bonus: Iraq safety tips
Separating Iraqi Kurdistan from the rest of country
Is it safe to travel to Iraq? This is the $1,000,000 question that any adventurous traveler wonders at least once in his life. The answer is: "it depends". To understand it, we need to first understand and separate Iraqi Kurdistan (the pink part of the map) from the rest of the country.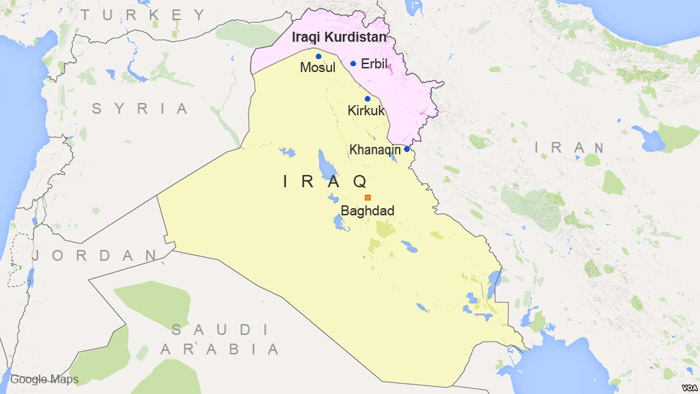 Iraqi Kurdistan is a semi-autonomous region located in the north of the country. Technically, they are the same country but Kurdistan enjoys a significant degree of political autonomy, it has its own army, visa rules are not the same and you even get a different entry stamp.
Kurdistan also has sa different culture from the rest of Iraq. You need to keep in mind that Kurdish people are not Arabs. They wear their own traditional clothes, eat their own food and speak a different language. Kurdish people like to say that their culture is closer to Iranians than Arabs.
They are two completely different regions and, whatever you have been hearing on the news, for the past years, in relation to bombs, terrorist attacks and ISIS, it doesn't happen in Kurdistan but in the rest of Iraq. Nowadays, Iraqi Kurdistan is a relatively safe place to travel to. There hasn't been a terrorist attack since April 2014 and there hasn't been a single foreigner killed since 2003.
What is it like to travel in Kurdistan?
When I first arrived at Erbil's citadel, I could not believe what my eyes saw: the sun was shining, the cafés and terraces were crowded and everybody seemed to have a happy, normal life. I still remember sitting on a terrace, next to a French expat family whose kids were running around for the entire lunchtime. In the evening, I headed to the Christian neighborhood, strolling down the streets in search of ale and all I could see was countless of bars full of happily drunk expats and friendly locals. Seriously, is Erbil that safe?
Kurdistan is, definitely, one of the most liberal and open-minded parts of the Middle East, that follows a similar lifestyle to Lebanon. With a huge touristic potential, impressive landscapes, a deep history, and hospitable people, Kurdistan is a must visit destination.
For further information, I recommend you read: A travel guide to Iraqi Kurdistan
So, why are Iraqi Kurdistan and Erbil safe to visit?
Erbil is the most modern place in the region but, from a safety point of view, the entire region can be classified as relatively safe. If you look at the map below, you might think that I am nuts, as the whole western and southern part are surrounded by ISIS.
Note (Update July 2017): After taking Mosul back, this map has slightly changed but still, a significant part of the region is surrounded by ISIS.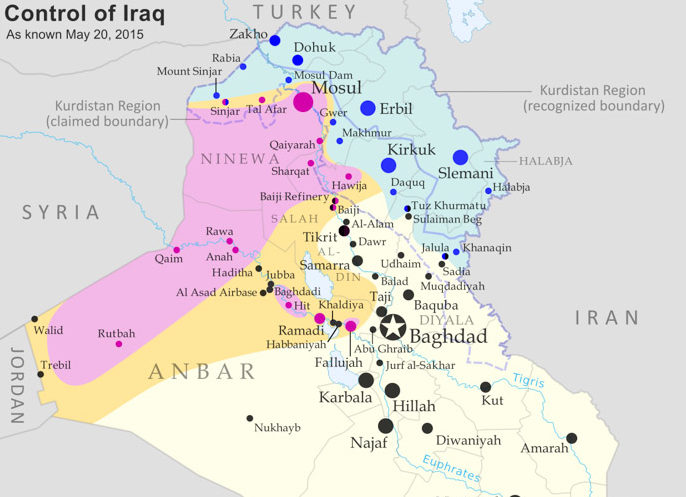 So, how can Kurdistan be safe if ISIS is just next door? The reasons are as follows:
Kurdish people simply hate ISIS and everything related to terrorism
The Kurds hate ISIS so much that there are no proper words to describe it. Unlike in Syria or Afghanistan, the terrorists are not living among the population There is a large Christian population and, even though Islam plays a key role in society, extremism is rare.
Kurdish people are extremely kind, honest and they love foreigners. They are striving for the world to realize that Kurdistan is a different place and any foreigner is more than welcome. You can trust them 100%.
The investment in military security is huge
The region is completely militarized. There are endless check points across all cities and roads. I even lost count of them. In all these check points, peshmergas (Kurdish soldiers) ask for your passport and they even check the car.
The airport security is extreme
I had never before seen such a degree of airport security. From the moment you leave the city until the moment you board the plane, you pass through over 15 different check points. There is no public transportation to go to the airport and all cars, including taxis, are checked thoroughly. Set out for the airport well ahead of time.
The American army is everywhere
And not only the Americans but also the French and the Canadians. Hundreds of soldiers are watching over the ISIS border 24/7. No one can get out or get in. I got to know from a reliable source that, whenever they see any minimal movement coming from the other side… BAM! They shoot. My point is that even if you were 1 km away from the ISIS border and wished to get in to say "Hello" to the radicals, you just could not do it. The Americans would stop you right there and send you home.
Keep reading: 25 Safe Places to visit in Iraq
A few Iraq safety tips
Don't travel without insurance. Even though Iraqi Kurdistan and Erbil are relatively safe places to visit, I strongly recommend First Allied, which specializes in high risk areas. Other travel insurance companies don't cover areas which are advised against all but essential travel by the Governments. First Allied does so buy your First Allied Travel Insurance here! 
Stay connected with your loved ones. During my journey, just in case, I was constantly calling and sending messages to a few friends, so they knew where I was at every moment. Outside of Erbil, you will not always find wifi so I strongly recommend buying a Tellink Sim Card, which is an International SIM Card which can be used worldwide. Tellink will help you immensely.
At night, don't go out alone. I know, this is pretty obvious, right? But still, even though kidnappings are unheard of, if they occurred, they would target those walking alone at late hours.
Stay away from public demonstrations. This kind of event is an easy target for terrorists.
Use Couchsurfing. In Erbil, the Couchsurfing community is pretty active and there are quite a few profiles with many reviews, who will be happy to help and guide you throughout your journey.
Be aware of your belongings. I couldn't imagine what I would do if someone stole my passport and wallet in Iraq! Even though the crime rate is extremely low, it doesn't mean that it cannot happen. Pacsafe has a wide range of anti-theft bags, backpacks, and accessories. Very useful for when traveling!
Read before you go. Whereas it will not keep you safe, it's advisable to read before your journey, so you understand the complexity of the region. I highly recommend The Rise of The Islamic State, by Patrick Cockburn. I also recommend buying the Iraq Travel Guide by Bradt Guides.
Conclusion
So, are Kurdistan and Erbil safe or not? Let me give you a small piece of advice. Yes but, as I mentioned previously, security is only relative. Please keep in mind that this is a war zone and unstable region, hence could change overnight. Be wise and travel safely.
More on Iraq:
Visiting a Syrian refugee camp in Iraq
Iraq Travel Guide
10 things to do in Erbil
Visiting the historical village of Amadiya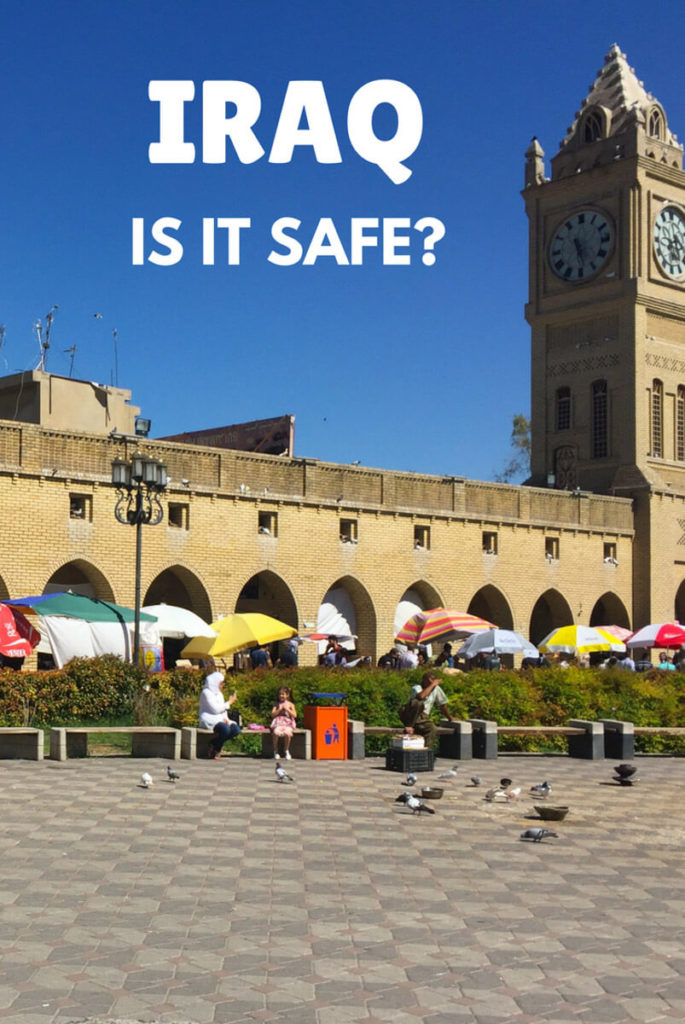 WANT TO TRAVEL OFF THE BEATEN TRACK?
 JOIN MY NEWSLETTER
and get one TripScout City Guide, of your choice, for FREE!