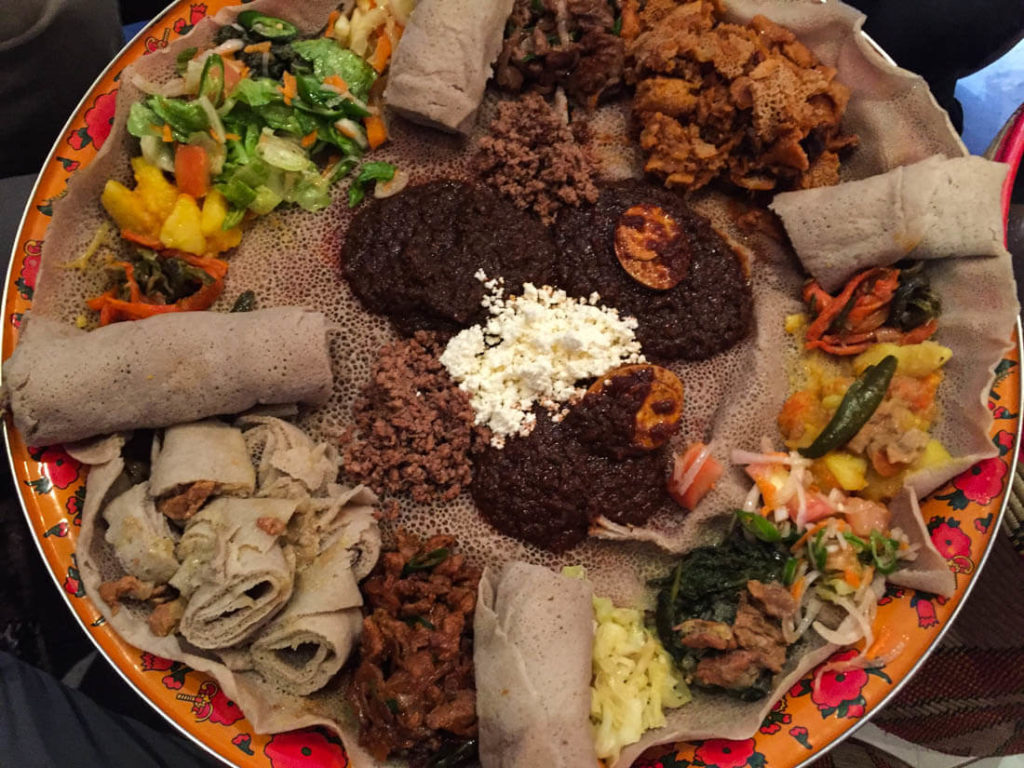 By far, the best thing about Dubai is that it's the most international city anywhere and home to the biggest expat community in the world.
You might think perhaps that London and New York City could be more international than Dubai, but the difference is that in this Middle Eastern metropolis everything is genuine.
What do I mean by this? London may be a huge metropolis with nationalities from all over the world, but actually, most of these people were already born in London, which means that somehow they have a UK culture.
In Dubai, on the contrary, foreigners are just expats who go there as mere guests to work for a couple of years. They keep their particular English accent, their habits and values. They eat in their own way and drive as they do back home.
It's not surprising that food in Dubai is about variety with restaurants serving cuisine from all over the world. But the best thing is that many of these restaurants serve 100% authentic food, where not only the chef is a native, but all the customers as well. I've arranged a list of what I consider to be the most authentic restaurants located in Dubai.
Indonesian: Betawi
Always crowded with Indonesians, Betawi is claimed to have the most authentic Indonesian food in town. Besides the classic Indonesian curry dishes such as Nasi Padang and Nasi Goreng, you don't want to miss Siomay, which are fish dumplings with cabbage in peanut sauce. They also serve delicious hearty salads that are almost a main dish.
My favorite is Gado-Gado, consisting of steamed vegetables in peanut sauce as well. Be aware of what you order because a lot of dishes are really spicy. There are three Betawi restaurants in Dubai, but I like the one in Al Karama, as it's the most frequented by Indonesians.
Prices: Starters (27AED), Main Courses (33AED)
Where: Al Karama, Jumeirah Lake Towers, World Trade Center (Express)
Remember to get travel insurance for Dubai
Keep in mind that Dubai's health care is private and extremely expensive, so insurance is a must.
IATI Insurance offers different plans, for all budgets.
Get your 5% exclusive discount if purchasing via this link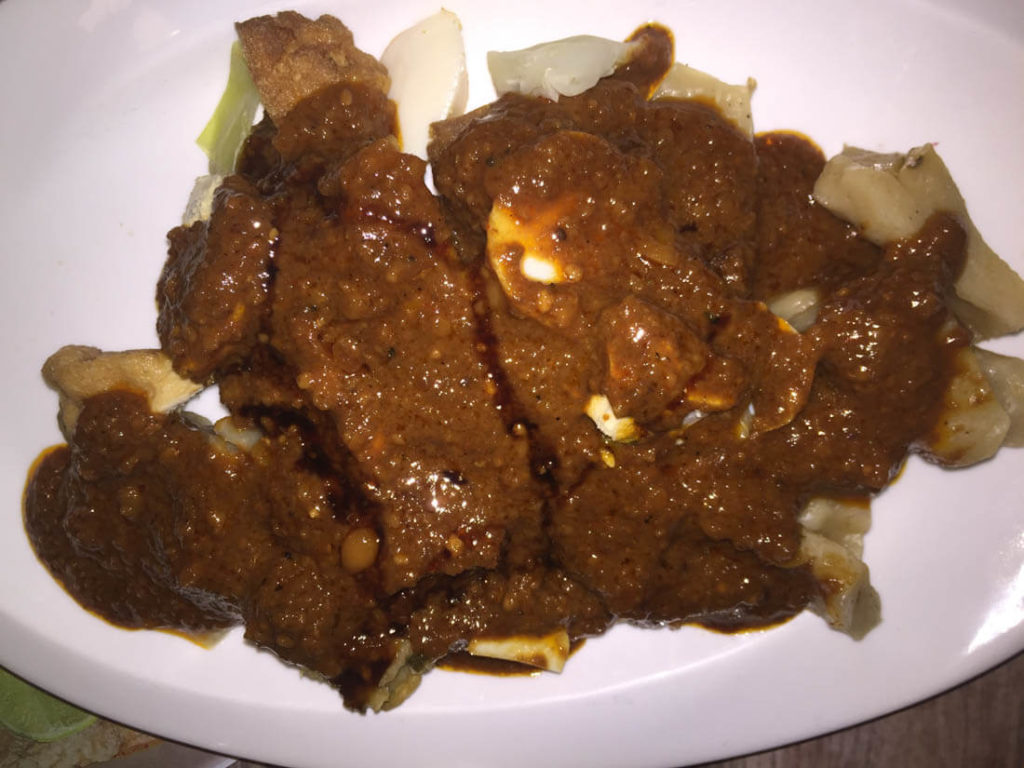 Vietnamese: Hanoi Naturally
This restaurant is located in an expat area and though you are likely to meet loads of Europeans, the few Vietnamese that live in Dubai go to Hanoi Naturally claiming that some of the dishes are prepared just like back home.
The menu is extensive and they have a large variety of Pho (Vietnamese noodle soup), being Pho Ga, made with rice noodles and chicken broth, themost traditional and authentic.
I'm not joking, but while I was eating, I felt transported back to the streets of Hanoi. As a main dish, you must order Chá Cá Lá Vong (stir-fried fish with dill and peanuts) or Gà Cà-Ri (a traditional chicken coconut curry).
Please note that though some of the dishes in the menu may seem Vietnamese, they have an added Western style. Besides those, I've mentioned ask the waitress for the most traditional Vietnamese dishes.
Prices: Pho(32 to 40AED), Main Courses (35 to 54AED)
Where: Jumeirah Lake Towers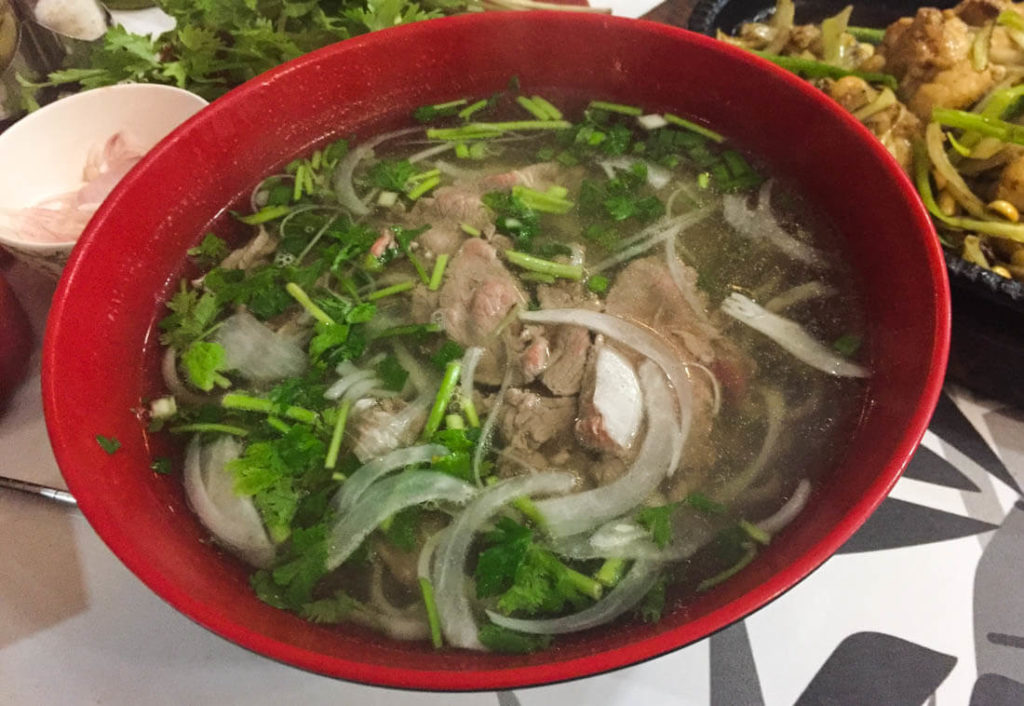 North Korean: Pyongyang Okryu Gwan
Yes, you heard it correctly. There is a North Korean restaurant in Dubai where authentic North Korean food is served. All employees are North Korean nationals and they even perform a traditional dance while you are eating.
There is so much to say about this restaurant that I've written a full review. You can check it out here.
Prices: Starters(40AED), Main Courses (70AED)
Where: Deira City Center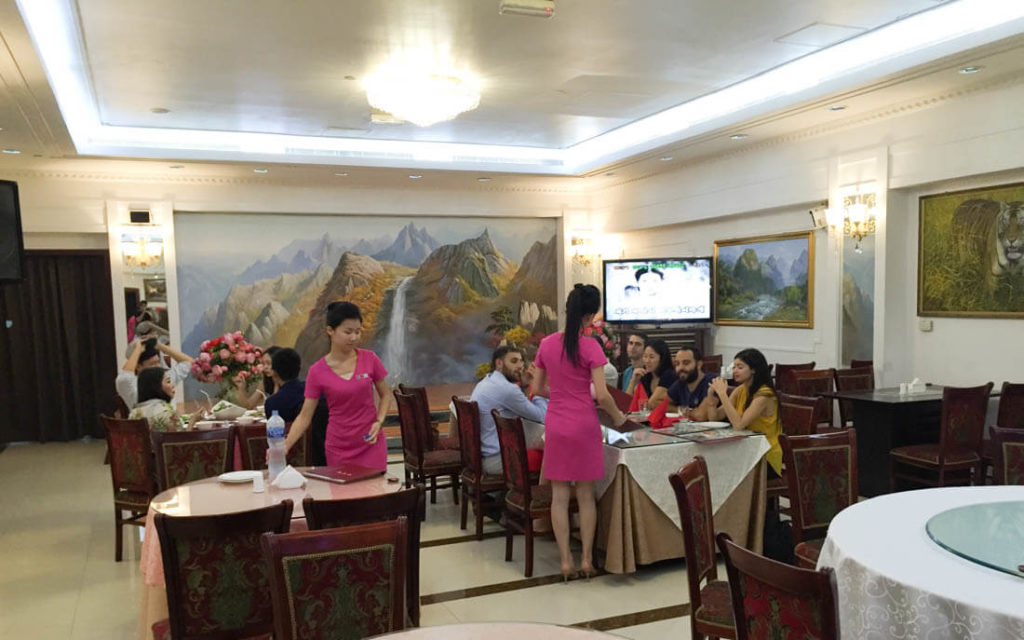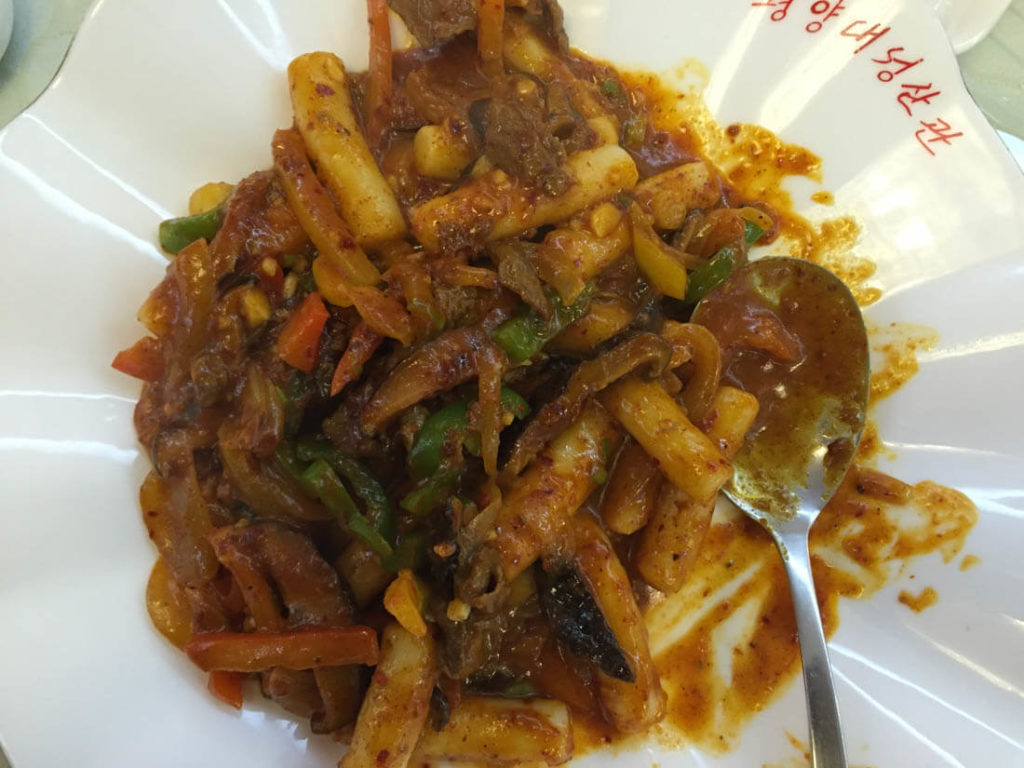 Ethiopian: Zagol Betekitfo
A small and cozy restaurant located in the heart of Al Karama, Zagol Betekifto is the preferred choice for Ethiopians, as they can find authentic Ethiopian food at a very low price.
If you go you must order Beyayenet, the most popular dish in Ethiopia, which is made-up of different sauces, curries and lentils on top of Injera, a sour flatbread with a unique and slightly spongy texture.
Prices: Beyayenet (40 AED), other Main Courses (30 to 40AED)
Location: Al Karama, near Pyramids building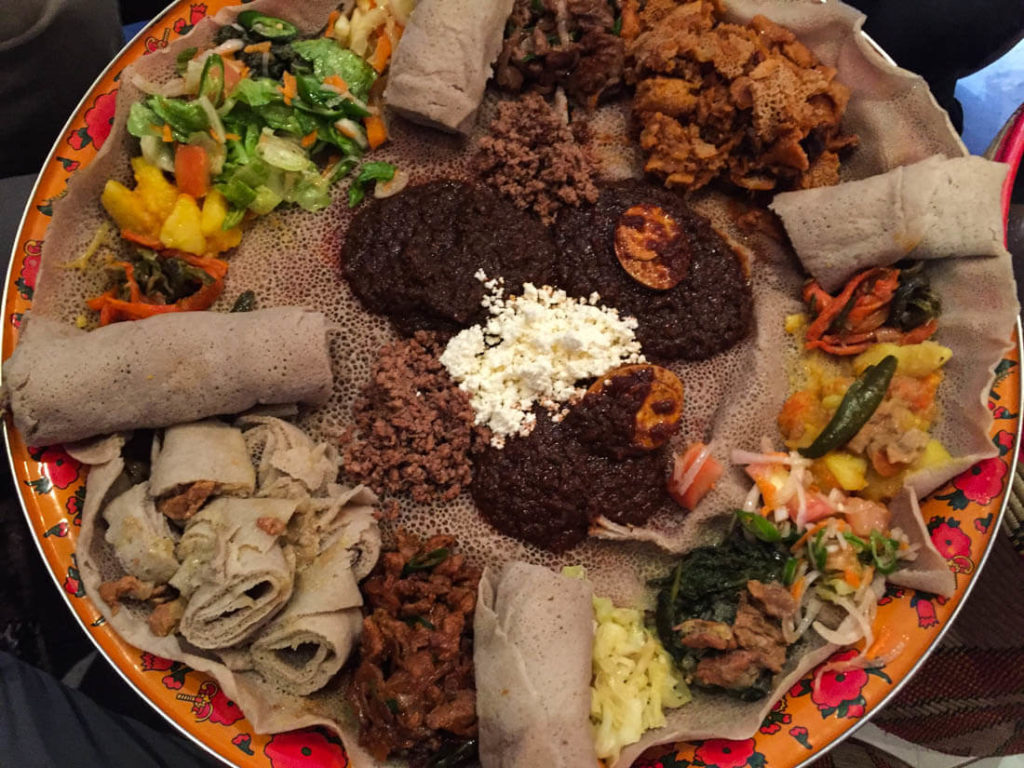 Chinese: Beef King
Its name may not sound real authentic Chinese but it truly is! According to Chinese people, this place is famous for serving the best hot pot in town and they love it! In case you don't know it, hot pot is basically a pot where you boil water and place the ingredients into it and cook them at the table.
Besides hot pot, you should also taste the jellyfish salad, an authentic delicacy for Chinese people. If you come with a group try booking one of the private rooms. Do you know what's the best part? In a private room you can bring your own alcohol, but don't tell anyone 😉
Prices: 50AED aprox for hot pot (depending on the ingredients you choose)
Where: Tecom, next to Carrefour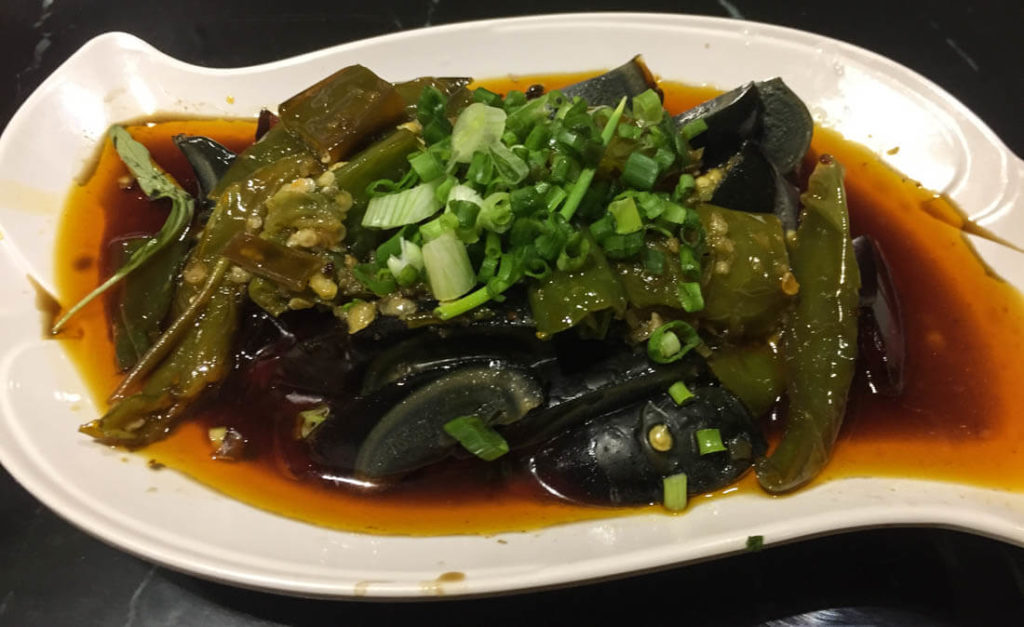 Uzbek: UZB Avenue
During the weekends, Uzbek expats come to UZB Avenue for lunch. The restaurant is decorated in a very traditional style, like in actual Uzbekistan.
All waiters are Uzbeks and they always recommend you to try the beef tongue, which is typically fried and served with a mild garlic cream sauce.
It's so tender that it literally melts in your mouth. Other must-try traditional dishes are Kurza-Shurva, lamb soup cooked in a clay pot with vegetables and spices, and Plov, a rice dish mixed with meat, raisins, carrots and chickpeas.
Prices: Soups (35AED), Main Course (40AED)
Where: Al Barsha 1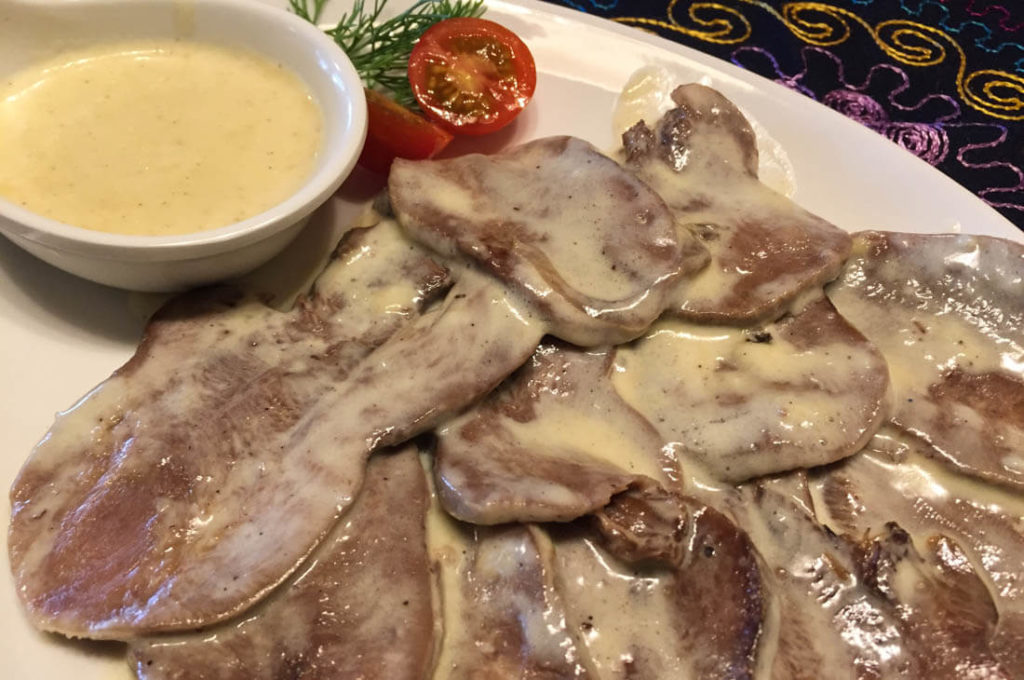 Southern Indian (Kerala): Calicut Paragon
For South Indians, this is like the temple for Keralan food. No restaurant can prepare it better and Indians tend to say that the food in Calicut Paragon is better than Kerala itself. Why? Because you get the same food but it's much more hygienic.
The restaurant is always packed with Indians and on weekends it may be even hard to find a table. The menu is endless but Indians say that fish is the main specialty. My suggestion? You must order the fish cooked inside banana leaves and covered with 1001 spices.
Don't forget to order appam, which is a type of pancake made with fermented rice batter and coconut milk and used as bread.
Prices: Starters (20 to 30AED), Main courses (30 to 50 AED)
Where: Al Karama, Al Nahda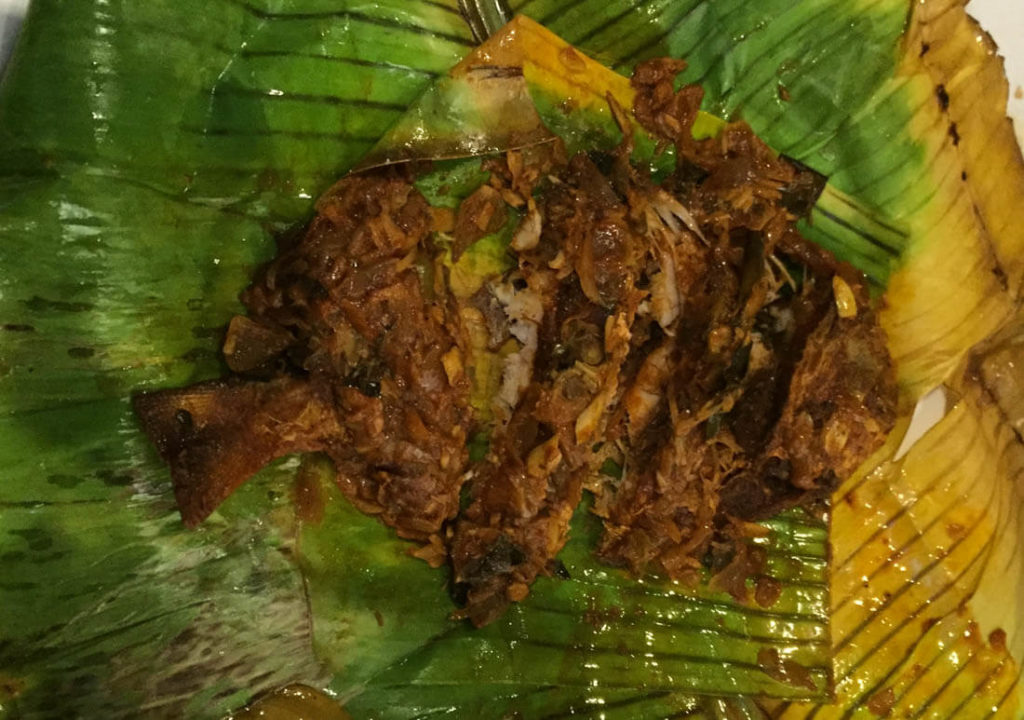 Northern Indian: Gazebo
India is probably the most diverse country in the world, and not only culturally and ethnically, but also its food is extremely varied across the regions. North Indian food has nothing to do with Kerala cuisine and north Indians say that Gazebo serves the best biryani (a complex dish consisting of rice and meat) and chicken tandoori (from the Punjab) in town.
Dubai has around six Gazebo's. Go to the one at Bur Dubai to experience the most authentic Indian vibe.
Prices: Tandoori (35AED), Biryani (40AED)
Where: Dubai Internet City, Mankhool, Mirdif, DIFC, Deira City Center Area, Bur Dubai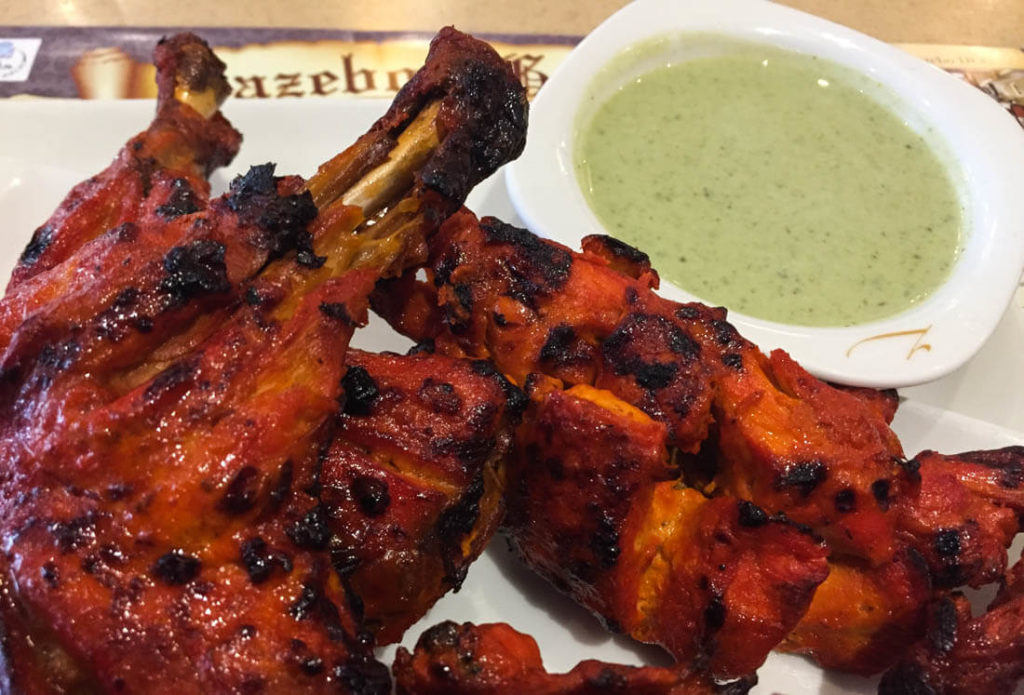 Pakistani (North Pakistan): Wakha
Even though the restaurant serves Shenwari food (the Shenwari are an ethnic tribe in northern Pakistan and east Afghanistan), Pakistanis from all over the country love going to Wakha to enjoy their delicious meat.
The chef always recommends trying Shinwari Lab Karahi, tender lamb slowly cooked with tomatoes, vegetables and other spices, as well as the lamp chops. Honestly, it's the best meat I have ever tried in Dubai.
Prices: depends on the quantity of meat, but usually it's around 60 AED per person
Where: Al Barsha, next to Mall of the Emirates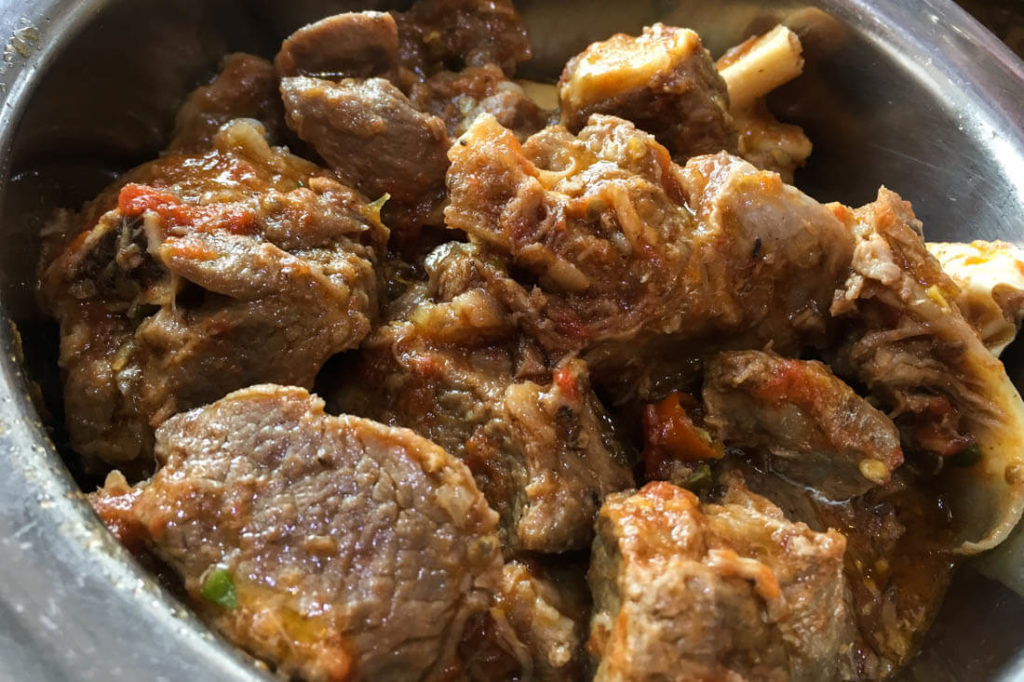 Lebanese: Mezza House
There are plenty of Lebanese restaurants in Dubai, but Mezza House is the best choice for many Arabs. It may be a bit pricier than the other restaurants on this post, but it's definitely worth it.
If you sit at the terrace you get to see fantastic views of the Burj Khalifa and it's always packed with Arabs, including Emiratis, smoking shisha. You should only order Mezza (appetizers) as this is their main specialty.
All dishes are excellent, but my favorites are hummus Beirut (regular hummus with some additional spices), shankleesh (aged cheese tossed with chopped tomatoes, peppers, onions and pine nuts), kibbeh nayeh (an Arab steak tartare) and Soujuk in pomegranate sauce (sausages cooked in a fruity juice).
Prices: Mezza (25 to 38AED)
Where: Downtown Boulevard
Filipino: Dampa
My Filipino friends say that this is the best Filipino restaurant for seafood and that's what they serve exclusively.
You should eat in the Filipino style and order the Sea Feast, which consists of all types of seafood (mussels, clams, prawns and crab) mixed with white steamed rice and a special sauce.
There are neither plates nor cutlery. They serve it directly at the table on a plastic tablecloth and you eat with your hands. They give you disposable plastic gloves. You can order a large variety of sauces. The traditional Filipino one is with lemon, but Filipinos say that the Cajun sauce is more delicious.
Prices: Sea Fest (140AED 3 person)
Where: Deira City Center Area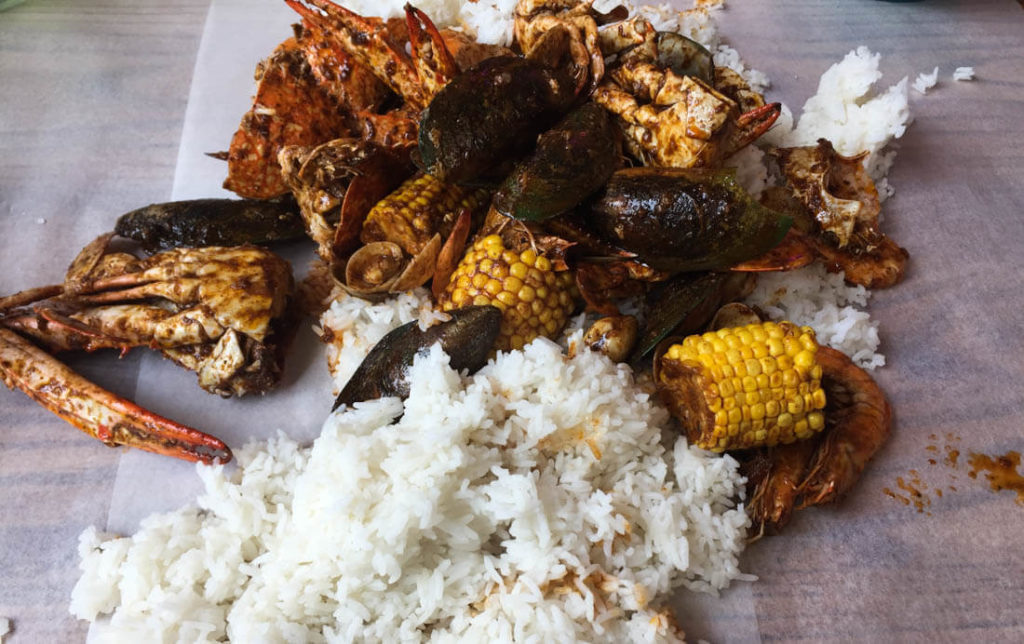 Arab (Gulf): Mahareb
I will dare say that this is my favorite one. Why? First of all, because they serve traditional food from the region. Typically, they serve Yemeni food, which is pretty much the same as the traditional Emirati food. And second of all, because you eat directly on the floor. I love it so much.
The place is always packed with Arabs from the Gulf, including Yemen, Oman, Saudi Arabia and UAE. You need to try Mandi Meat, one of the most famous dishes in Yemen from the Hadramut region.
Prices: Main courses (25 to 60AED)
Where: Al Safa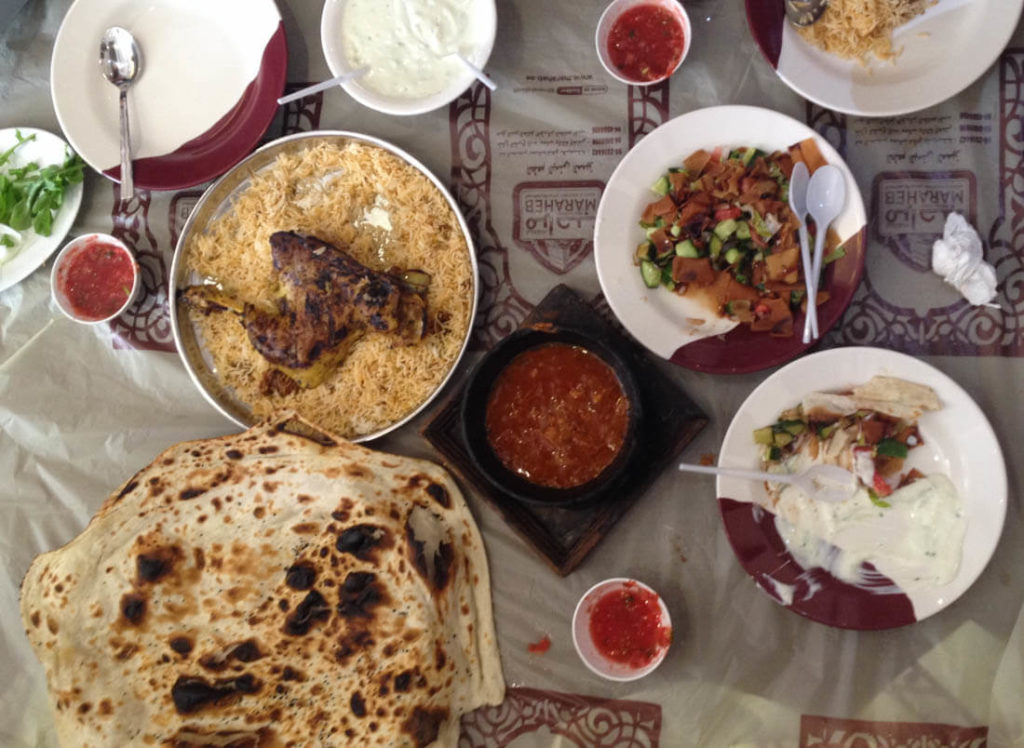 Thai: Smiling BKK Original
To be very honest, this used to be a Thai restaurant where Thai workers used to eat, since they served traditional Thai food at a very low price.
Unfortunately, the restaurant was so good, became so famous and won so many prizes that prices were increased drastically.
Thai workers can't afford going there anymore and you'll end up paying 100AED, but they still serve the same food and all employees are Thai. There are two Smiling BKK located in the same area, but the authentic one is called "Original". Don't get confused.
Prices: Starters (35-40AED), Mains (50-90AED)
Where: Al Safa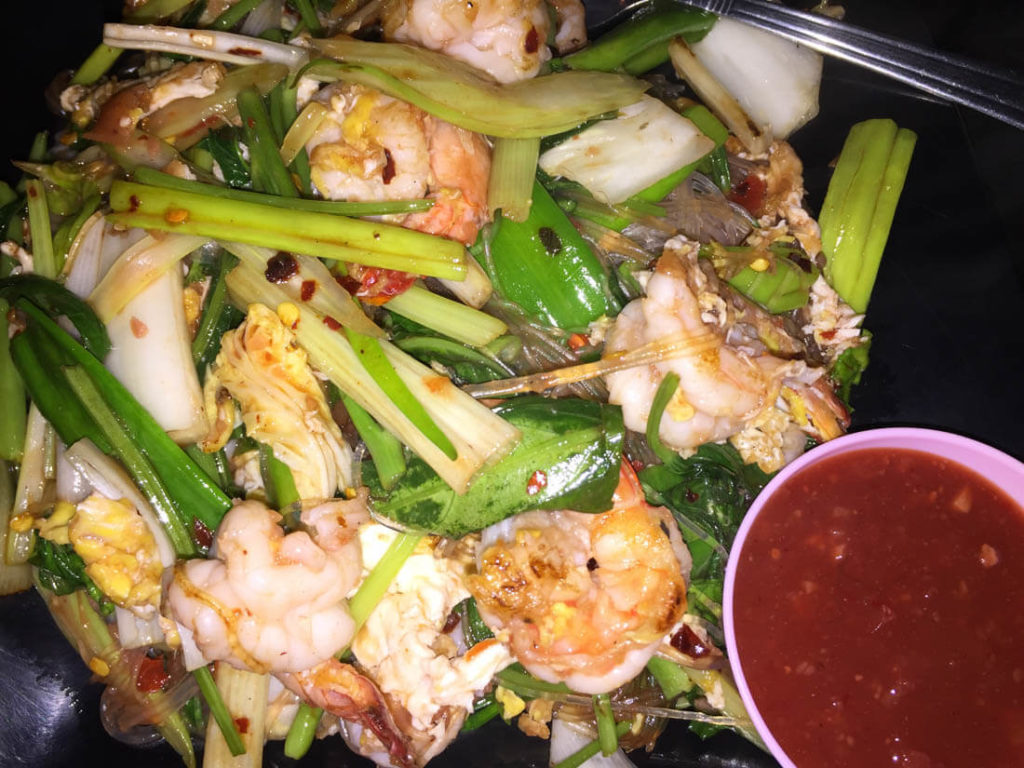 More information for your trip to Dubai
More UAE Articles: