25 best tours, excursions and activities to do in Dubai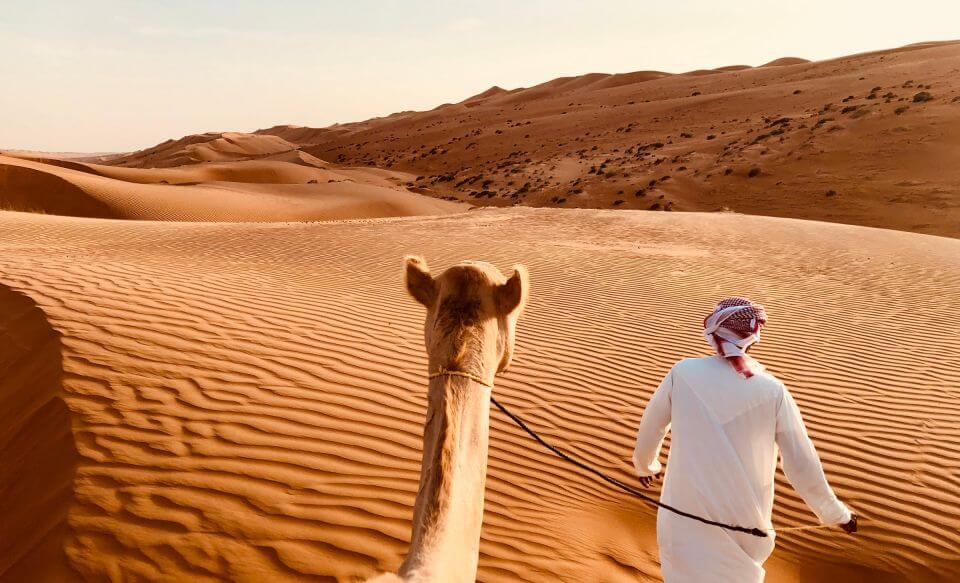 Remember that, in Dubai, many websites and internet calling services, like WhatsApp or Skype, are blocked and, if you want to access them, you will need a VPN. For that, I recommend ExpressVPN, the best and fastest VPN in the market
CLICK HERE TO LEARN MORE ABOUT ExpressVPN
Dubai is known for its glitz and glamour and whilst it has both of those in abundance, there are endless cultural and fun excursions to do in Dubai.
It's hard to think of an activity you can't do in Dubai, where you could be skiing in the morning and riding a camel across the desert in the afternoon, there are almost too many options!
So we've put together this guide of our favorite 25-day trips, excursions, activities, tours and things to do in Dubai to help you out.
Whether you want to take a trip to Abu Dhabi, head out snorkeling or shoot to the top of the Burj Khalifa, Dubai is your oyster.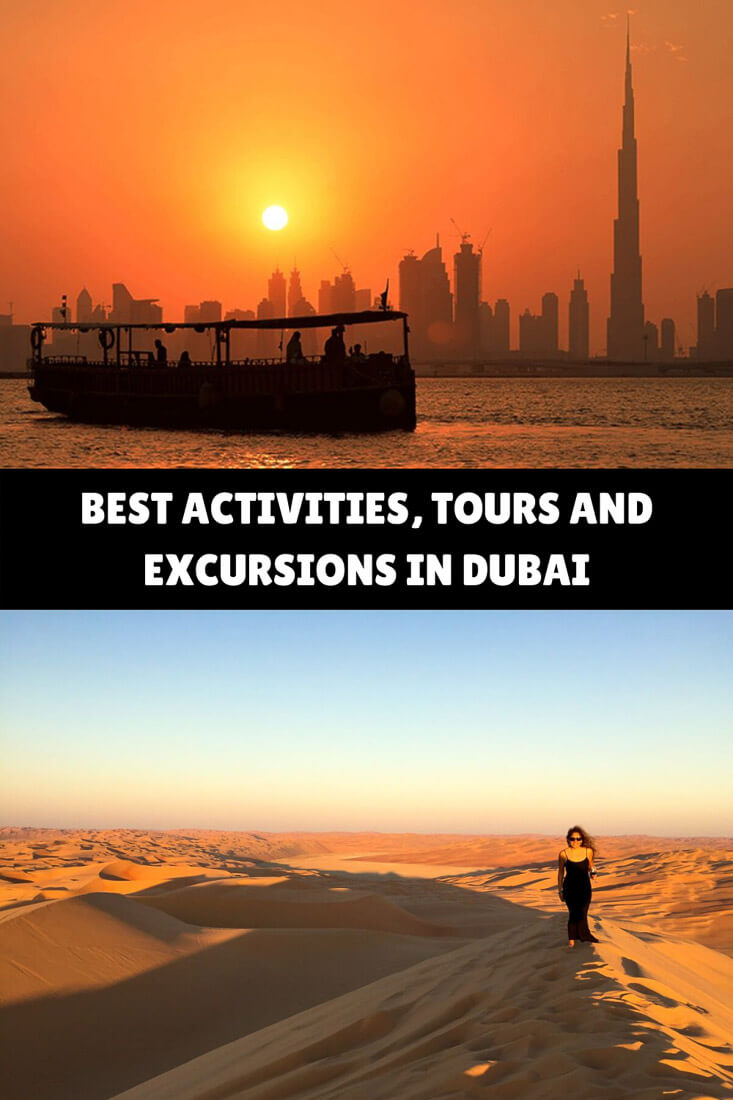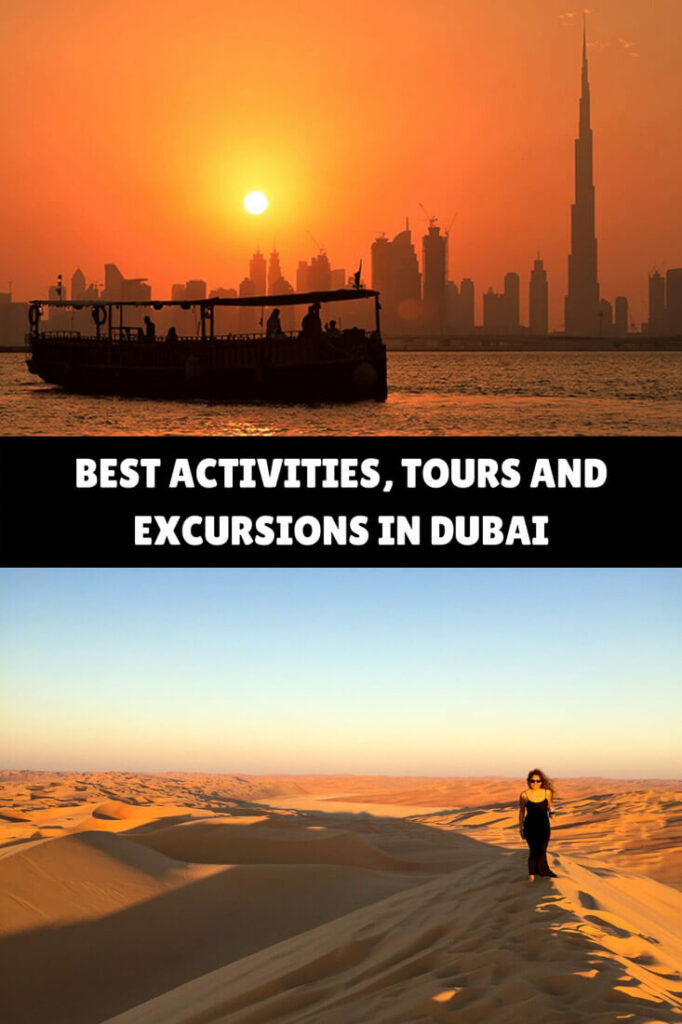 Despite being famous for being ritzy and high-end, there are activities in Dubai for every budget.
Those looking for something easy on the wallet can enjoy short Dubai tours starting from as little as $20, excursions will set you back around $80pp and if you want to splash out then luxury adventures start from around $270pp.
So you can make a choice dependent on you and your budget.
This is just a small summary. For more options, check the
10 best desert safaris to do in Dubai
If heading out to the desert is high on your list, this is the ideal adventure for you.
On this desert safari, you'll tick off all the 'must-do's as you hit the sand for a bit of dune bashing, enjoy a camel ride, sample coffee, and sweets at a traditional Bedouin camp before finishing your day off with a barbecue and relaxing under the night sky.
Everything you could possibly want from a desert safari, all tied up in a neat little bow.
Cost: $$
Duration: 7 hours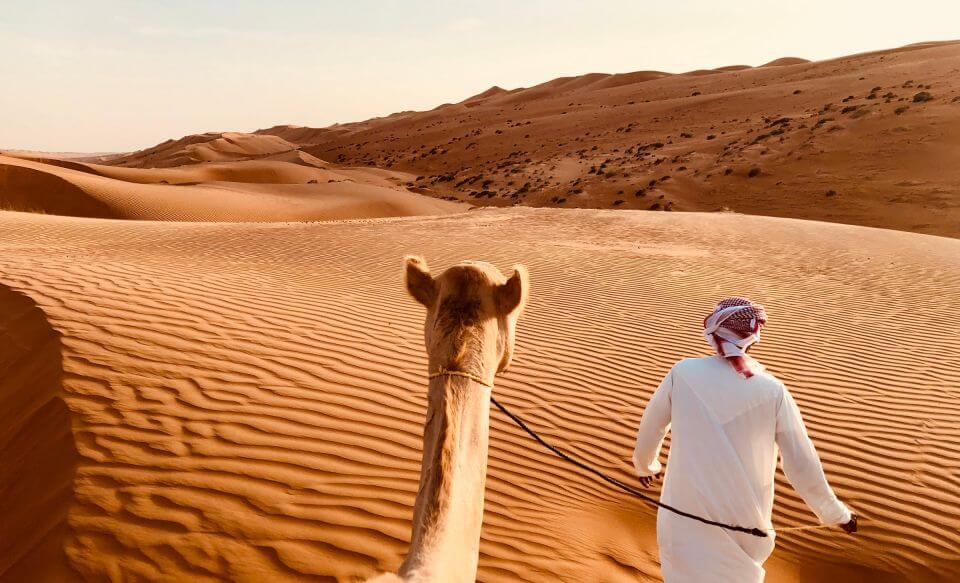 Now, if you're looking to hit the desert but want a slightly elevated experience, we've got you covered too.
This high-end adventure will see you whisked out into the desert in Range Rovers as you enjoy a wildlife drive through the Dubai Desert Conservation Reserve, head to a royal lake, watch a falconry demonstration, take a camel ride and enjoy a gourmet dinner with canapes and sparkling date juice in a private oasis cabana, making it one of the best excursions from Dubai.
Cost: $$$$
Duration: 7 hours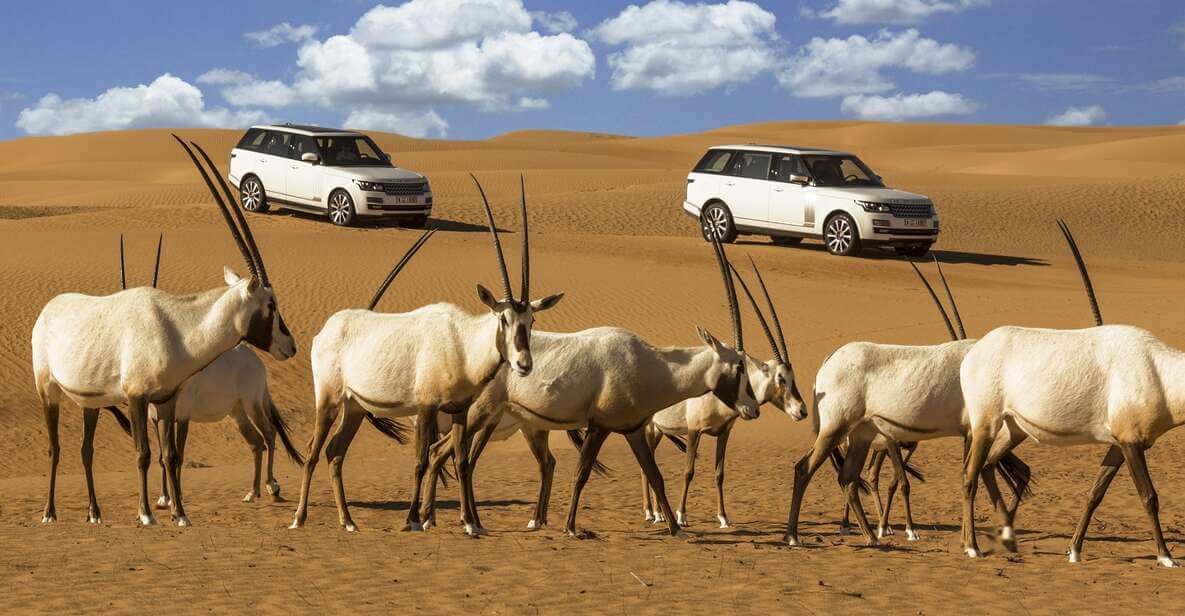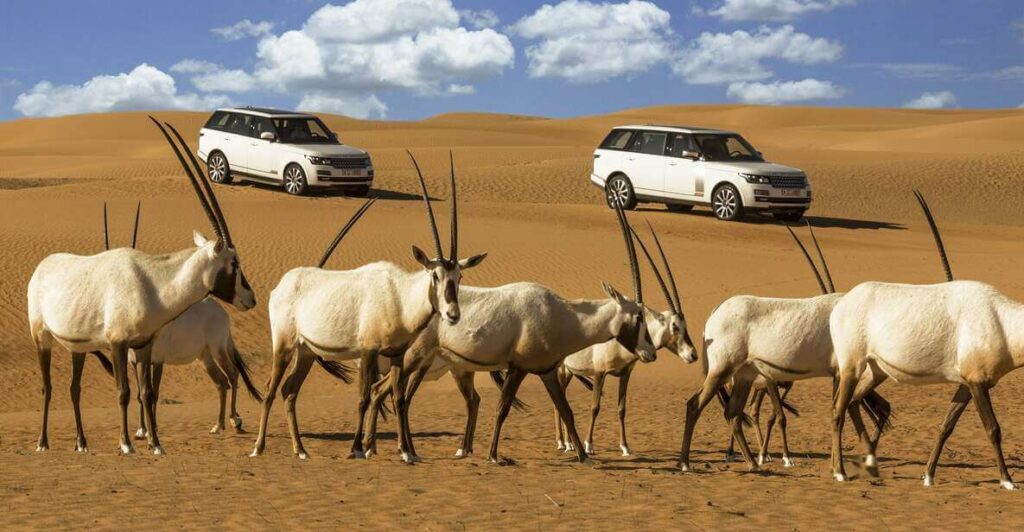 You'll be up with the birds for this trip and it will be well worth it as you head out in the darkness, only to see the sunrise above those magnificent golden dunes as you reach the desert's edge.
After you've taken plenty of photos for Instagram, you'll take a drive in search of magnificent desert wildlife such as gazelle and Arabian oryx before heading to Al Qudra Lakes to enjoy a waterside picnic.
Cost: $
Duration: 4 hours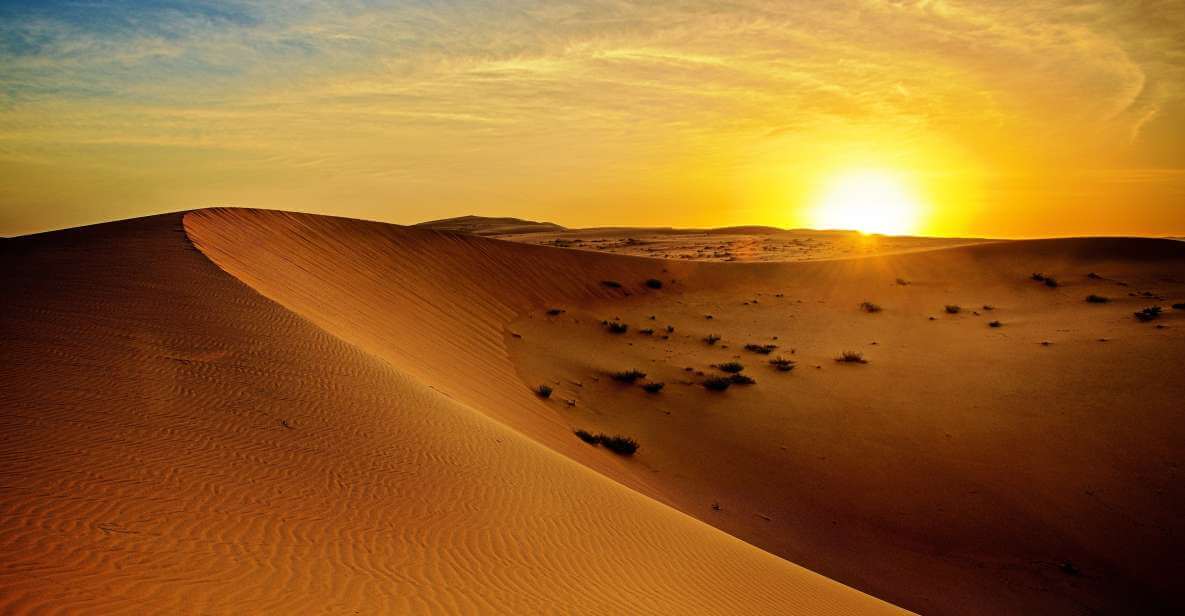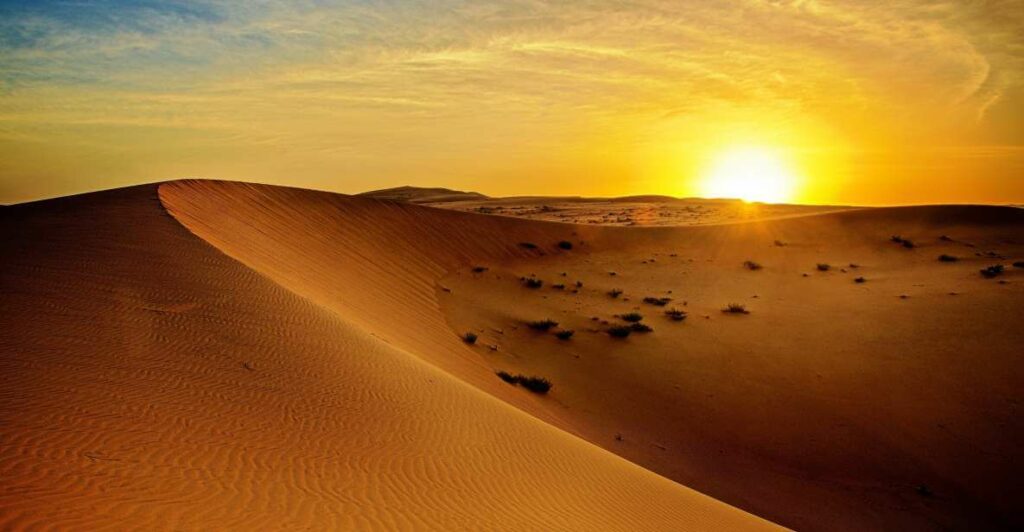 Take in one of the Dubai's most fabulous tourist attraction as you drift out onto the water of Burj Lake.
You'll have front row seats to the Dubai Mall Fountain Show, the world's largest performing fountain where 6,000 lights and 22,000 gallons shoot through the air to modern and classical music.
It's not just this spectacular show you'll get to take in, you'll also float past incredible monuments such as Burj Khalifa and Souk Al Bahar, making it the best budget-friendly activity to do in Dubai.
Cost: $
Duration: 30 minutes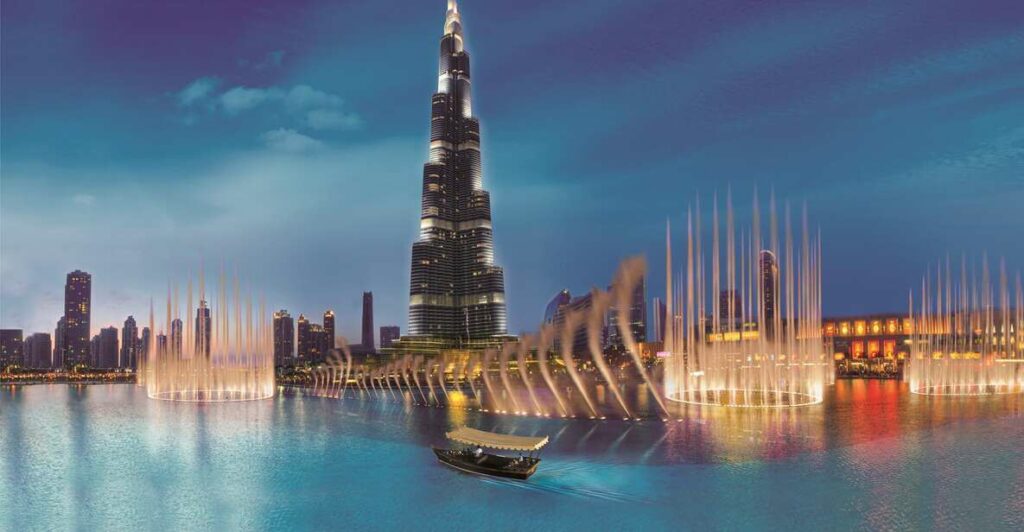 Desert safaris can get pretty pricey when you start to add up all the different activities and offerings but fear not, you can still save some dirhams and enjoy a sandy escape.
This trip is extremely well priced considering you'll still get to take in the golden dunes of Al Hibab, get your adrenaline pumping with a bit of dune bashing, enjoy a camel ride, see the beauty of henna up close and personal, watch a traditional dance show AND enjoy a barbecue dinner.
Cost: $
Duration: 4-7 hours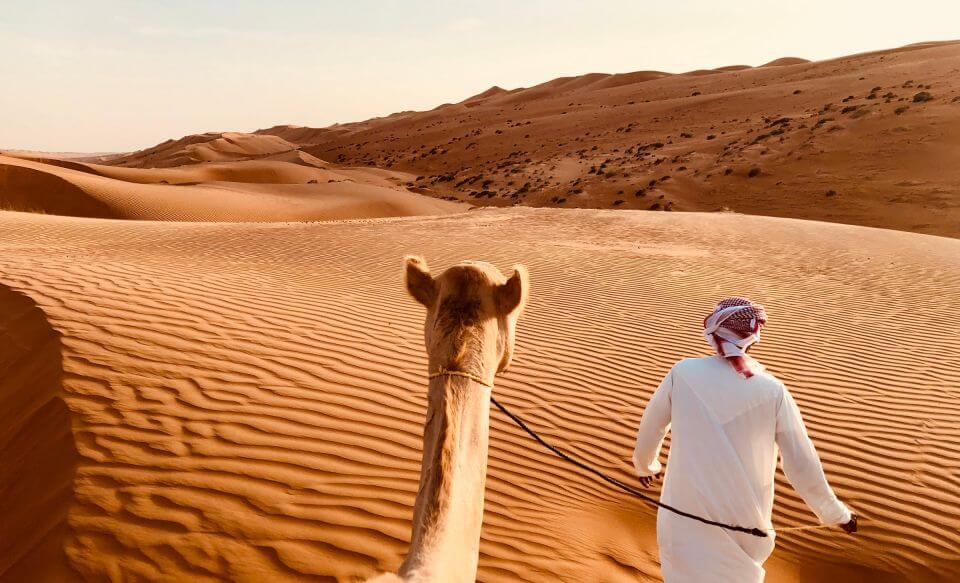 If you're short on time but still want to take in the city's sights, this Dubai half-day tour is perfect for you.
You'll start by admiring the famous Burj Al Arab Hotel and Jumeirah Mosque and enjoying the modern gems Dubai has to offer.
After, you'll begin digging a little deeper looking for the city's historical past as you head to Al Bastakiya to explore the museum and fort and then jump in a water taxi (or abra) to wander the spice souk and the gold souk for a spot of shopping.
Cost: $
Duration: 4 hours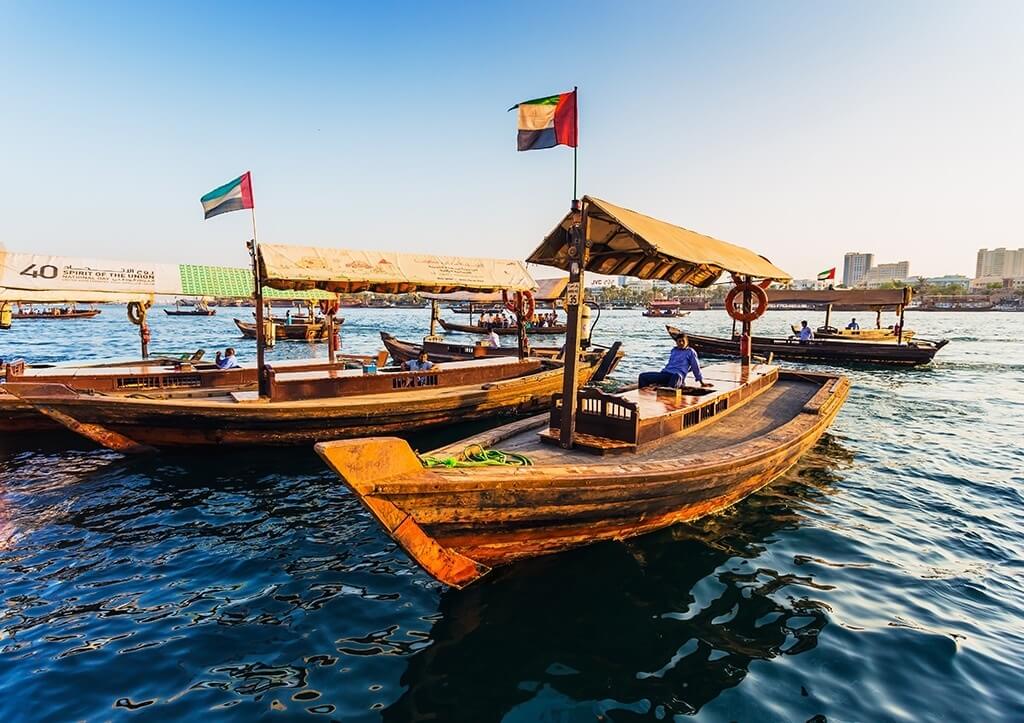 They might seem like they're a world apart but Abu Dhabi and Dubai are in easy reach of each other, making it a perfect excursion from Dubai.
This full-day tour will take in the Abu Dhabi Corniche, the Emirates Palace and the Qasr Al Watan palace but most notably the picturesque Sheikh Zayed Grand Mosque.
One of the largest mosques in the world, this sight draws visitors from across the globe to gaze in awe at its otherworldly white marble structure and opulent design.
Cost: $$
Duration: 9 hours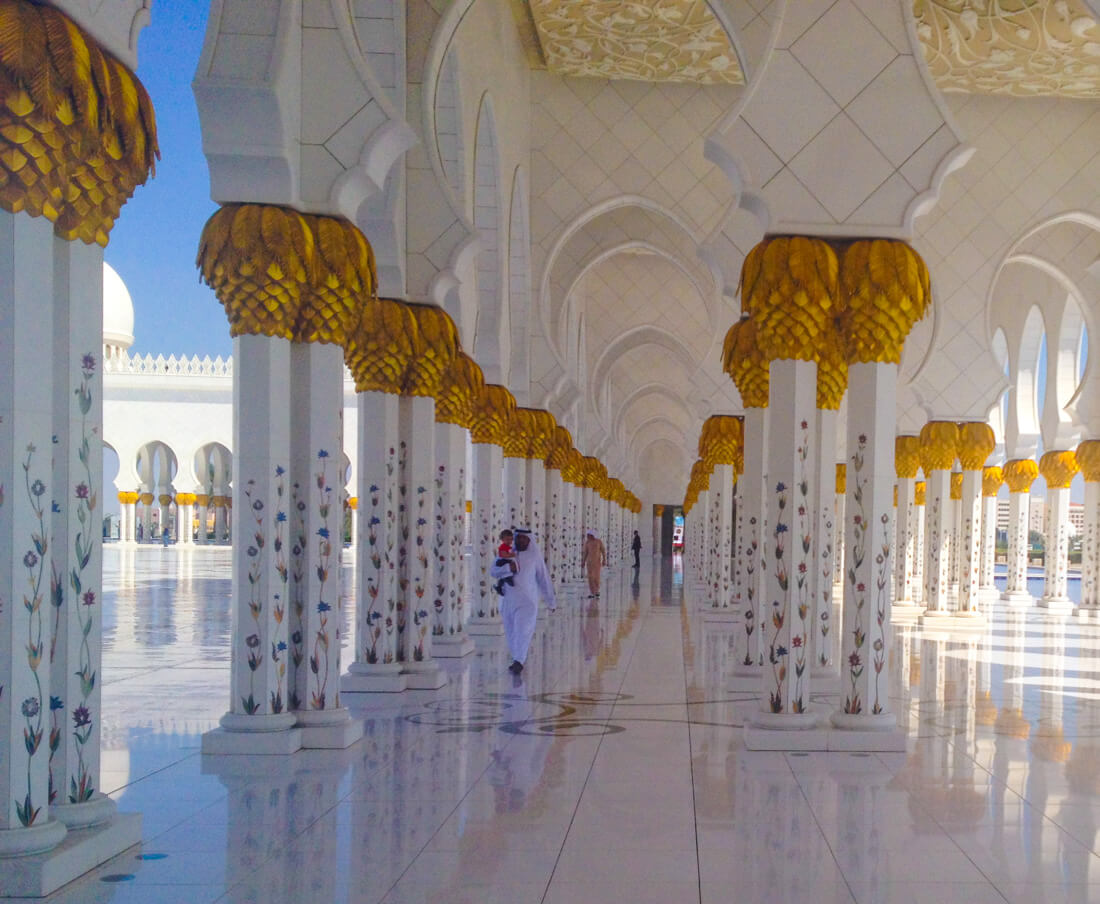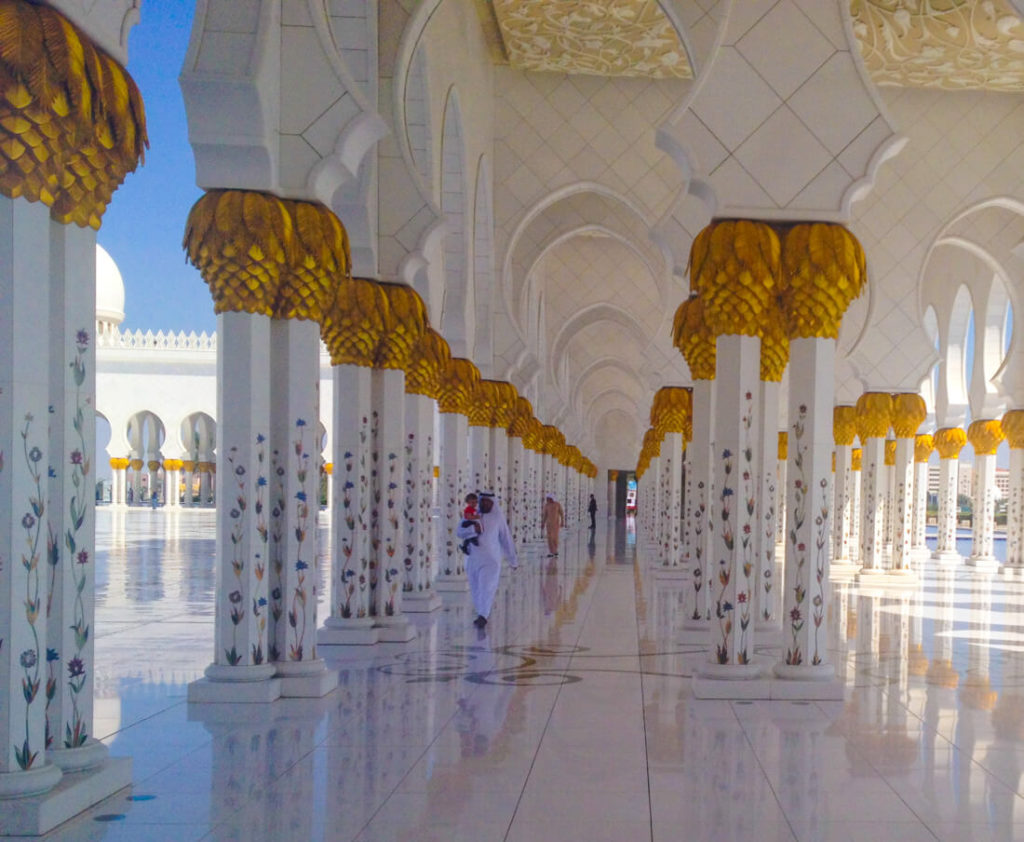 The city of Al Ain is also known as The Garden City on account of its lush green palms and is the traditional seat of the UAE Sheikhs, making it one of the best day tours from Dubai.
This day trip will show you everything the historical city has to offer; the Sheikh Zayed Palace Museum, Jahili Fort, the striking Qasr Al Muwaiji and the healing springs of Al Mubazzarah.
Most excitingly, you'll visit the famous camel market where people trade for racing and breeding animals and you can have your photo taken with one of these humped beasts.
Cost: $$
Duration: 9 hours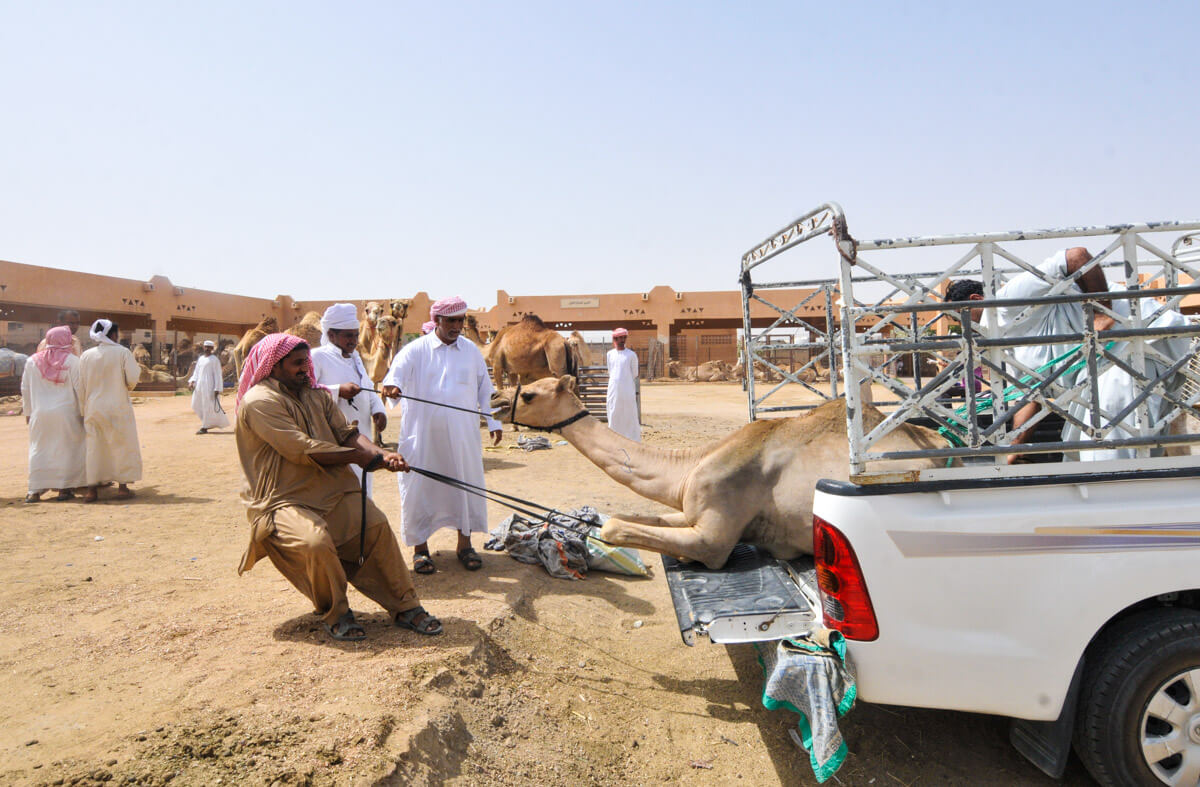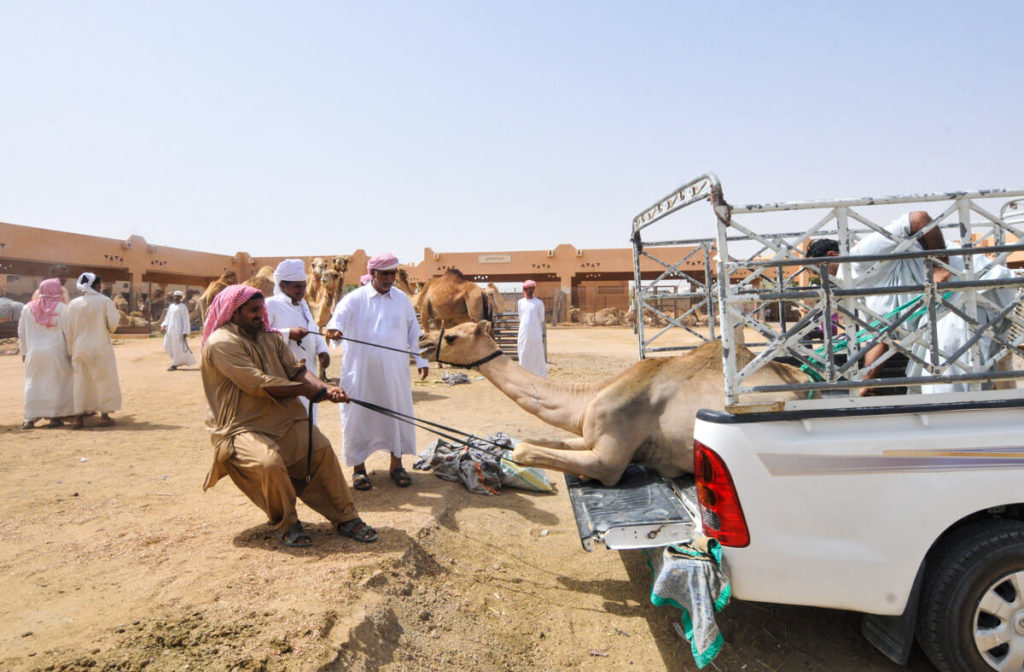 On this trip, you can leave the hustle and bustle of the city behind as you head out to the beautiful beaches of Fujairah.
You'll cruise out into the turquoise waters in a luxury boat that will take you to a prime snorkeling spot.
From here you'll have a chance to explore the beautiful local reefs and keep an eye out for sea turtles, dolphins, reef sharks, rays, starfish, seahorses, parrotfish, bow mouth guitarfish and so much more.
You won't regret swapping sky rises for snorkeling.
Cost: $$
Duration: 8 hours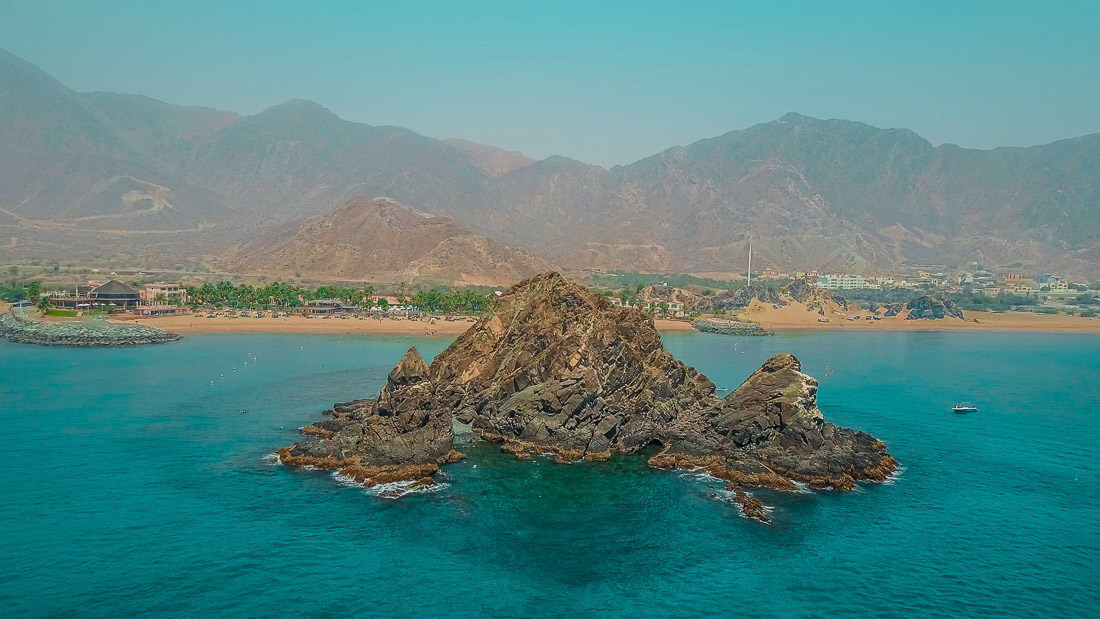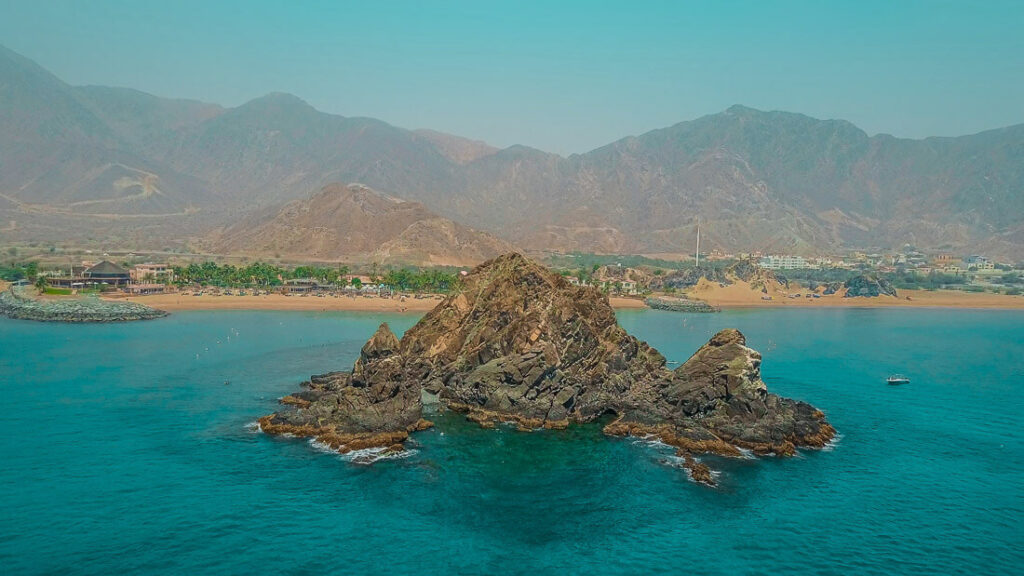 This is the best Dubai city tour to go on if you want to dig down past the flashy facade and into Dubai's history.
You'll be led to historic locations to learn about the culture and past, soak up famous art and artifacts in galleries and museums, float down Dubai Creek by abra and visit mosques and markets.
Throughout the day you'll also have a chance to sample local delicacies like camels milk ice cream, street food snacks and local tea.
Cost: $
Duration: 3 hours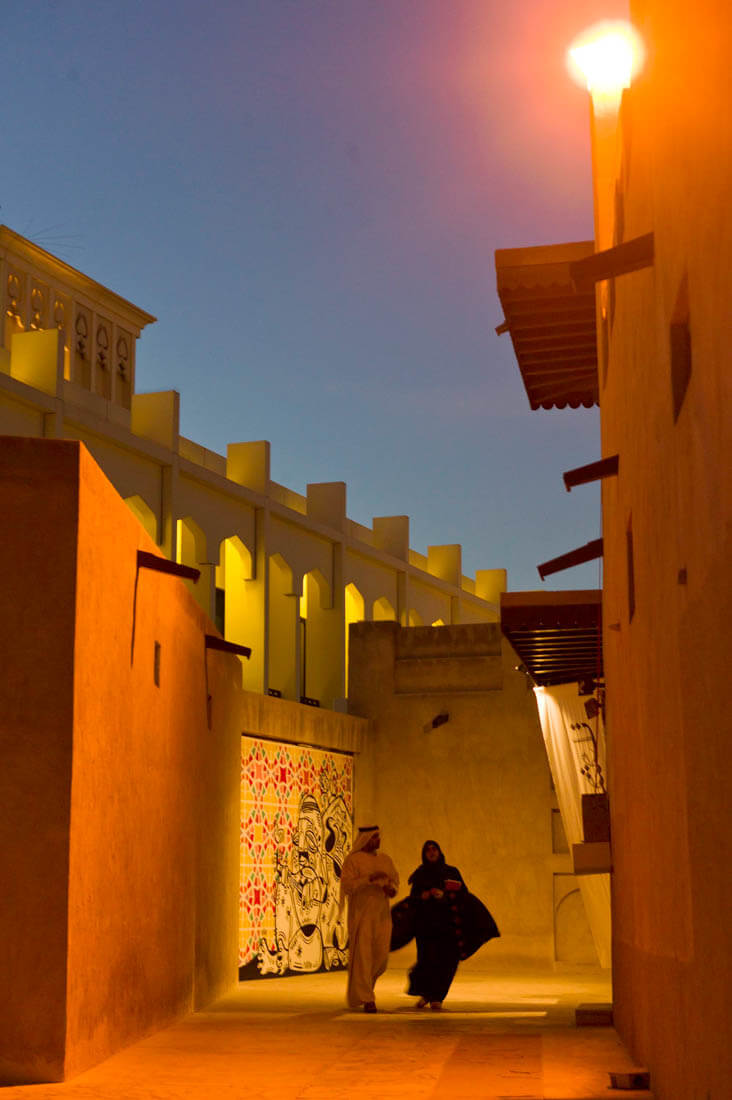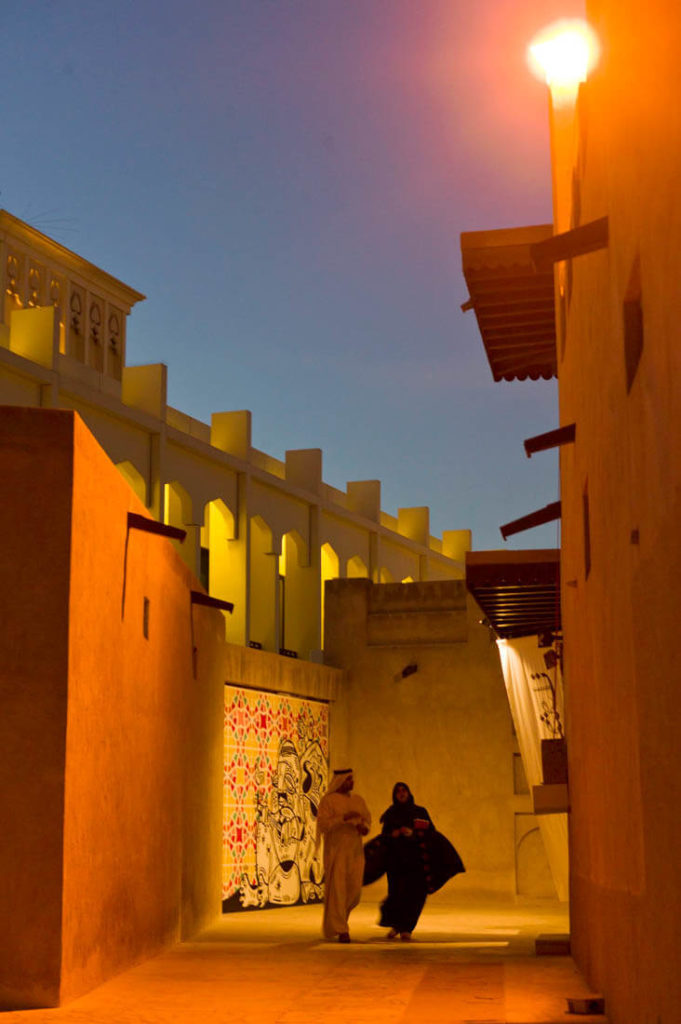 This Dubai city tour perfectly blends the Dubai of old and new and will lead you through some of the city's most famous sights.
You'll visit ​​The Pointe, Palm Jumeirah, and The Atlantis to view the famous modern architecture and stop for a photo or two.
Then you'll delve into Dubai's history and culture with trips to the Gold and Spice Souks, the famous and ornate Blue Mosque, take an abra (water taxi), and visit the Al Khayma Heritage House in Al Fahidi Historical District.
Cost: $
Duration: 4-5 hours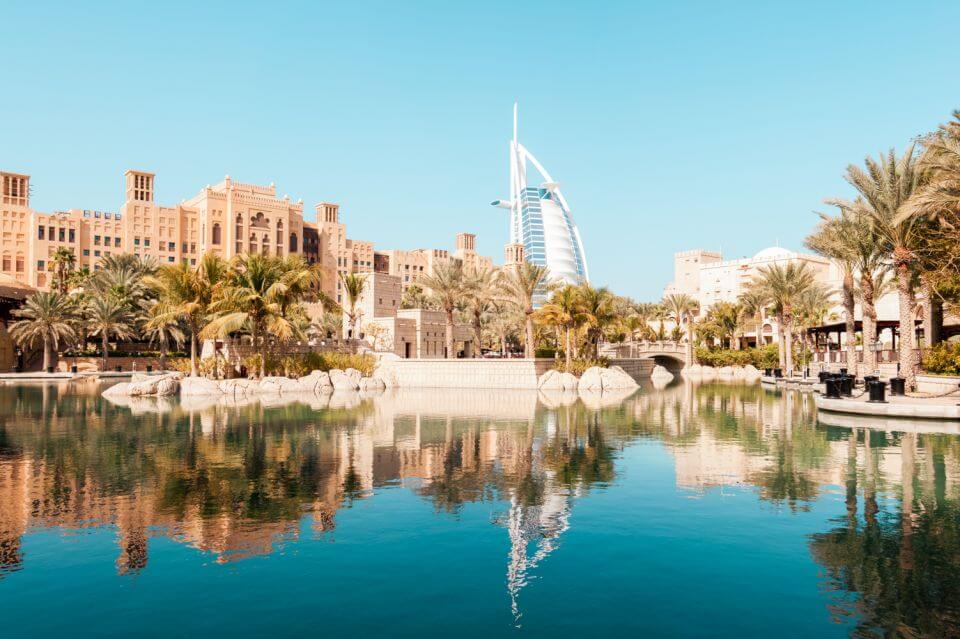 Standing at a breathtaking 830m the Burj Khalifa holds the impressive feat of being the world's tallest building, so it's no surprise we'd say that this is a must-visit activity in Dubai.
With this ticket, you'll take the world's fastest elevator (this building isn't short on records) and zip up to the 124th and 125th floors.
Here you'll be able to take in a 360-degree view of the city and learn all about the building and its architecture.
Cost: $
Duration: 1.5 hours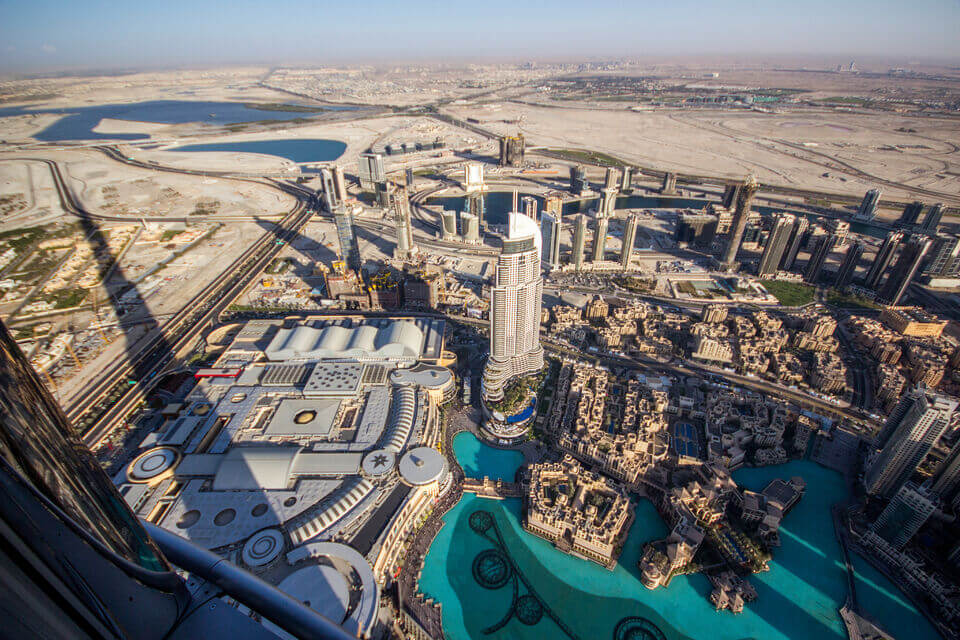 If reaching the heady heights of the 124th and 125th floors wasn't enough, why not add floor 148 in too?
This ticket will allow you to scoot right past the elevator lines and give you access to exclusive observation decks from which to take in the city.
Visiting the 148th floor will make you feel like you're on top of the world, and give you a panoramic viewpoint.
Our top tip?
Book a tour at sunset so you can take in that magnificent sight and even watch the synchronized fountain show.
Cost: $$
Duration: 1.5 hours
Another great activity to do in Dubai for kids is The Lost Chambers Aquarium, where you'll find over 65,000 marine animals to gaze at in awe as you wander through.
For big and little kids alike Atlantis Aquaventure is like the water park of your dreams with slides for every thrill level, Dubai's longest lazy river, and a 500m stretch of private beach.
Cost: $
Valid: 1 day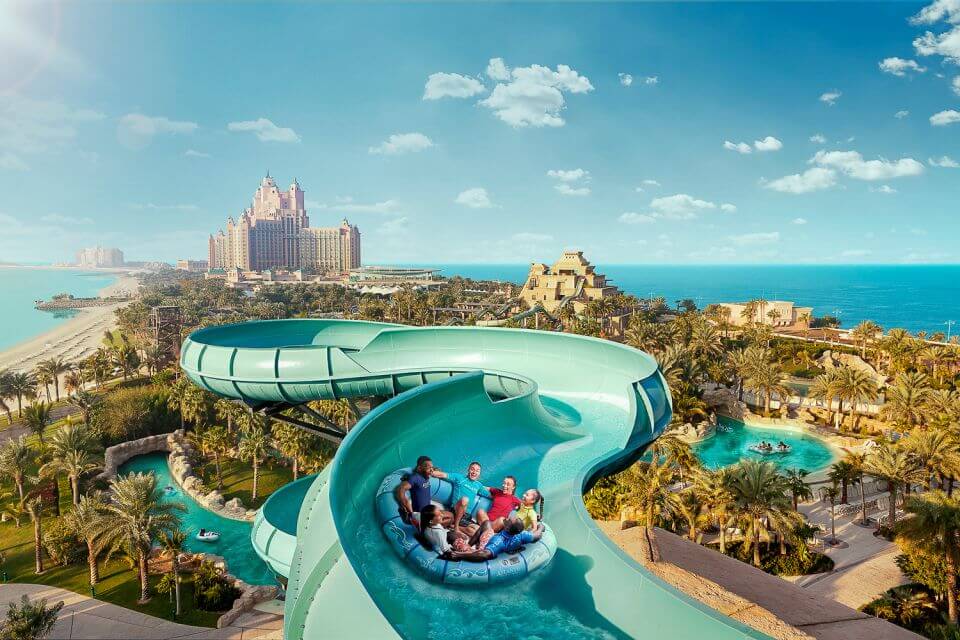 If you've seen all the marine life at the aquarium, you might be wishing you could get up close and personal with some of them, good news – you can! With this experience, you'll spend 30 minutes getting to touch and play with dolphins at the Aquaventure Waterpark.
Not only will you have a chance to splash around with these amazing creatures, you'll also enjoy same-day access to the waterpark so you can get your kicks on the water slides too.
Cost: $$
Duration: 1.5 hours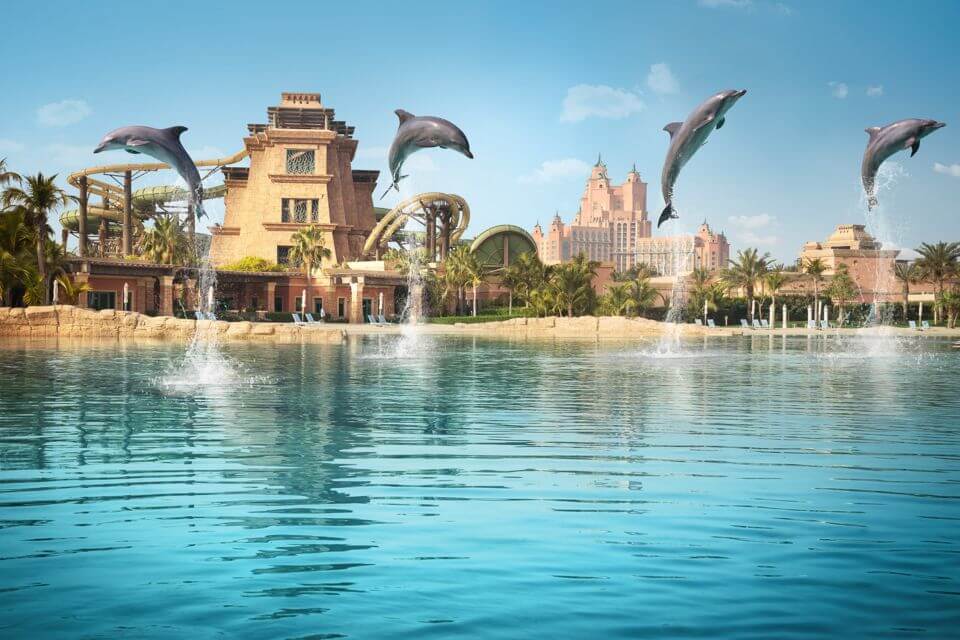 You might be in the middle of a desert but in this playground of a city, you can still get your winter thrills!
This full-day pass offers you unlimited access to the rides so you can try whatever you like and zip downhill to your heart's desire.
Become a giant snowball in a Zorb Ball, pick up some speed on a tubing run or bobsled, ride the chairlift right up to the top and real adrenalin junkies can try their hand at the Mountain Thriller ride, reaching speeds of up to 45kph!
Cost: $
Valid: 1 day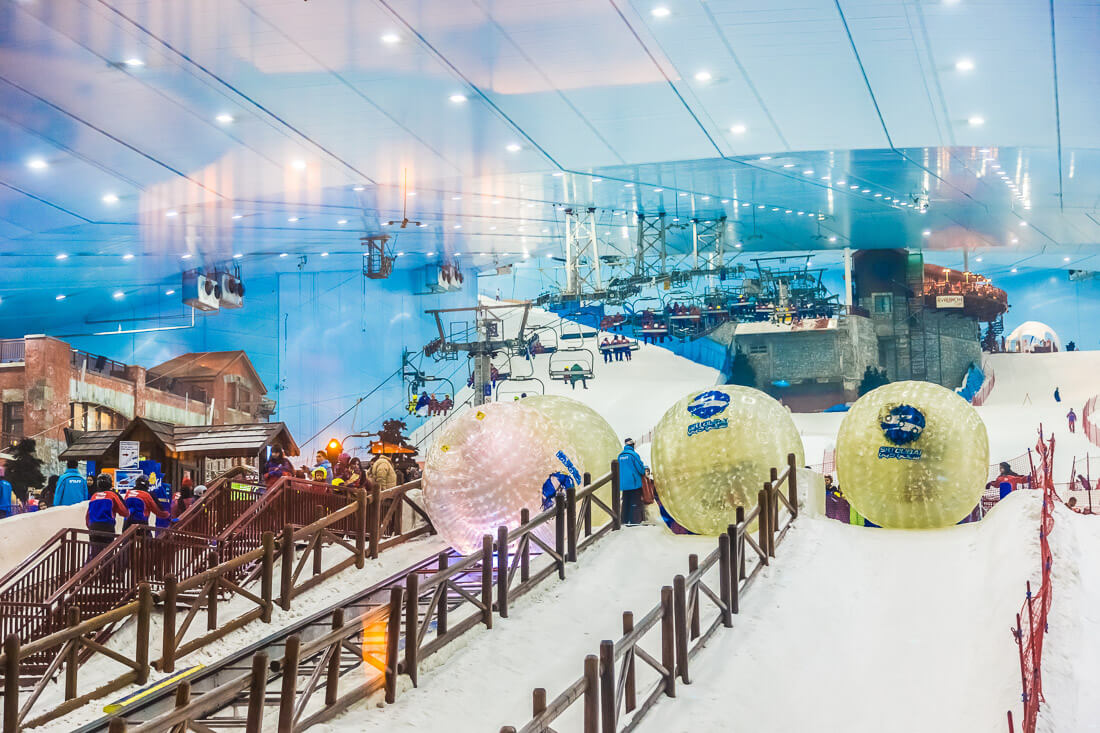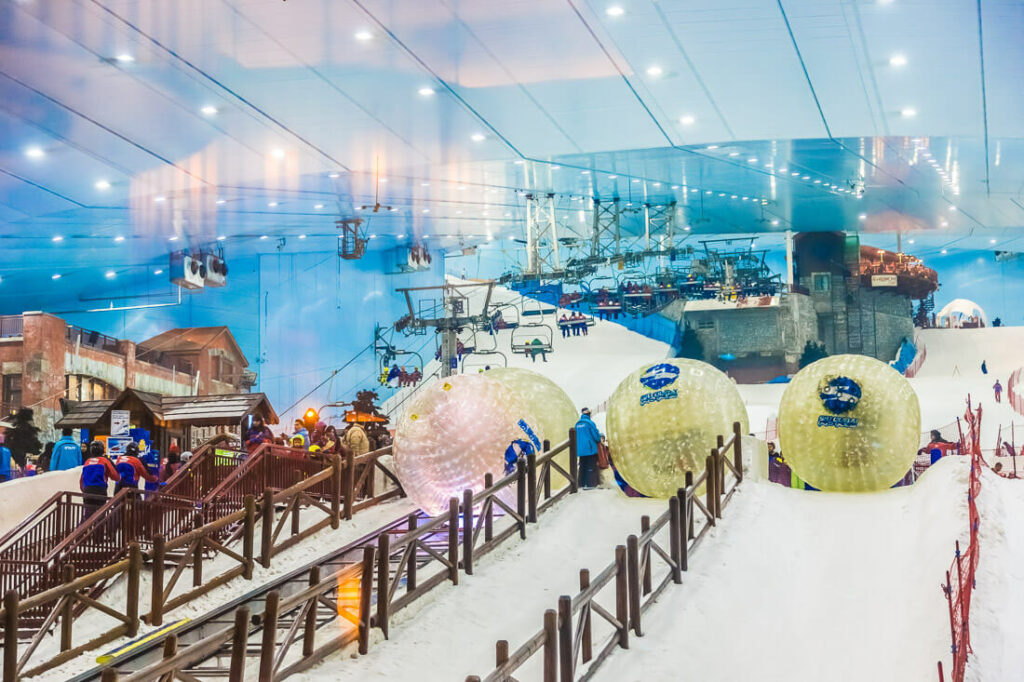 This private tour will tell you everything you need to know about the city's cultural, religious, and historical past.
Here you'll travel to the roads of Al Fahidi Historical Neighborhood as you take in its varied history, winding streets, and wind towers.
You'll visit the Coffee Museum, Dubai Museum, and the Sheikh Saeed Al Maktoum House before you head across Dubai Creek to finish with some shopping at the Spice and Gold Souks.
Cost: $
Duration: 3 hours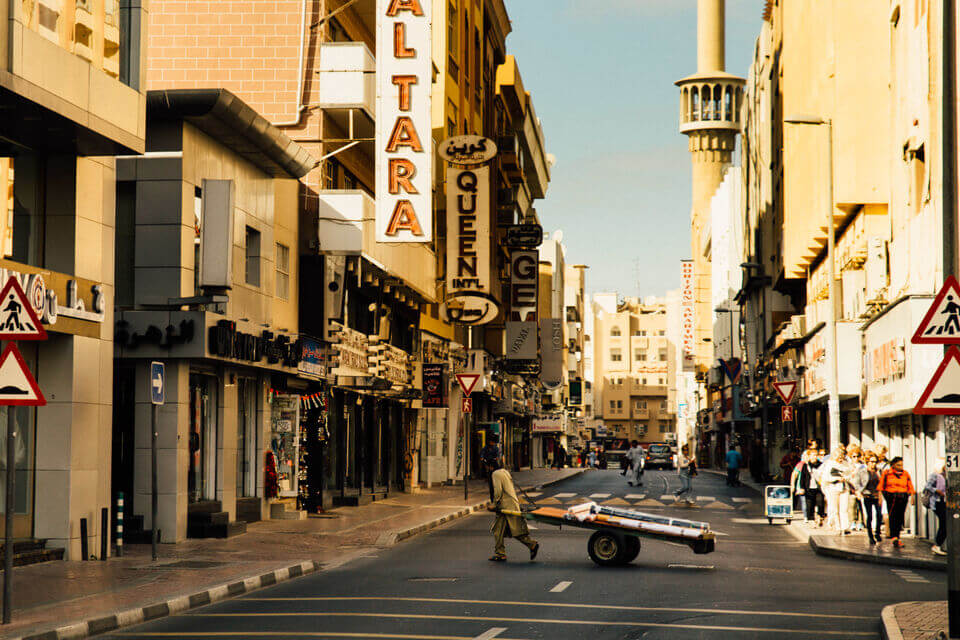 There's more to this city than just glitzy all-day lunch brunches, and this Dubai city tour will let you discover its traditional food scene.
You'll have a chance to understand the varied cultures that makeup Dubai as you sample Indian street food near the temple, taste vegetarian delights, pick up spices to take home in the souk, snack on the famous sweet Dubai dates, sit down with locals and try Lebanese cuisine and finally head down a narrow alley for dinner in a traditional restaurant.
Cost: $$
Duration: 4 hours
Sure you can see the desert from a car or a dune buggy, or you could take to the skies!
You might not be able to track down a magic carpet but surely a hot air balloon ride is the next best thing.
On this adventure, you'll float high above the dunes and take in the sunrise from your incredible vantage point.
Once you've come back down to earth, you'll be driven back to the Margham desert where you'll tuck into a traditional Arabic breakfast.
Cost: $$$
Duration: 4 hours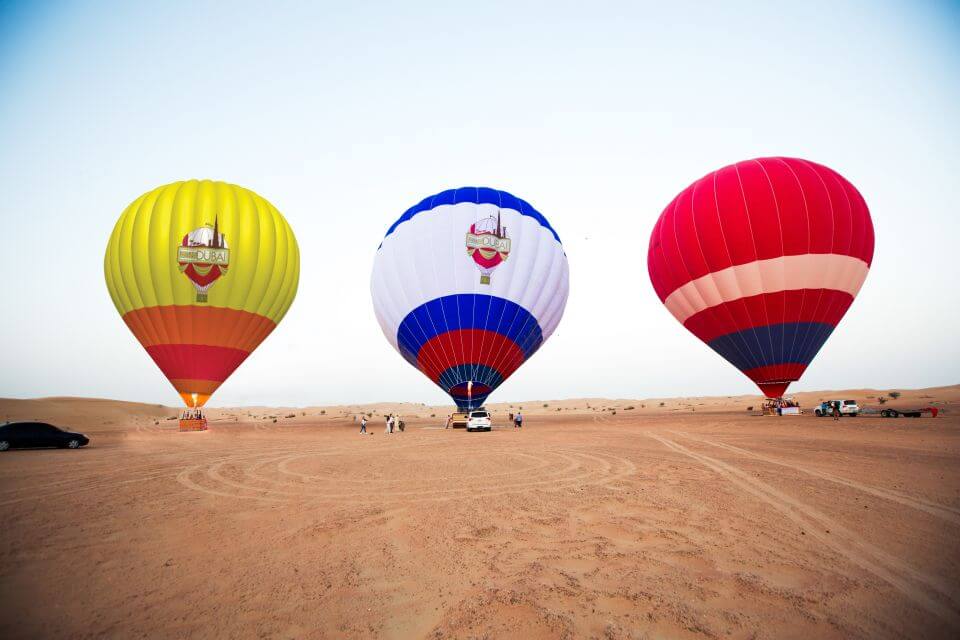 Get a taste of the rich and famous lifestyle by chartering your own luxury yacht as you take to the waters of the Persian Gulf.
With enough room for up to ten people, you can gather your nearest and dearest and live it up as you take in the Dubai cityscape, floating past buildings like Atlantis The Palm, Burj Al Arab, Sheikh Palace and Jumeirah Beach.
You can book either a day or night cruise so you just have to decide if you want to tan or take in the bright city lights.
Cost: $$$
Duration: 2-6 hours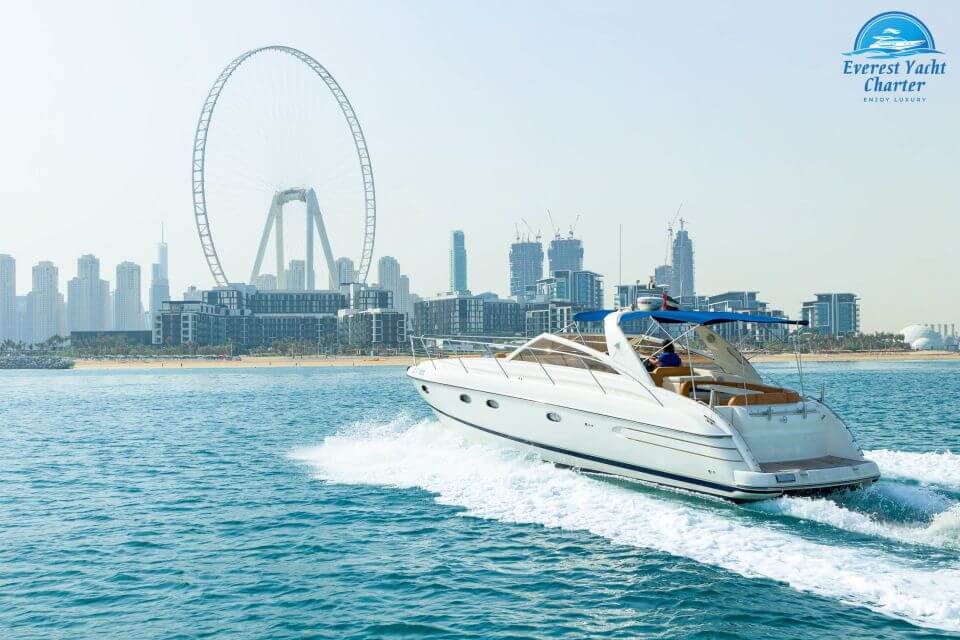 Another chance to take to the air, this time by more modern means as you zip up unto the sky on a scenic helicopter flight.
You'll have a chance to see Dubai as never before, soaring high above the city's famous sights, one of the most luxury activities to do in Dubai.
From your birds-eye-view, you'll take in iconic buildings such as the Burj al Arab, the Burj Khalifa, and the Palm Jumeirah.
You'll also be able to spot some of the city's older monuments as you fly above the Al Fahidi and the famous Spice and Gold Souks.
Cost: $$$
Duration: 22 minutes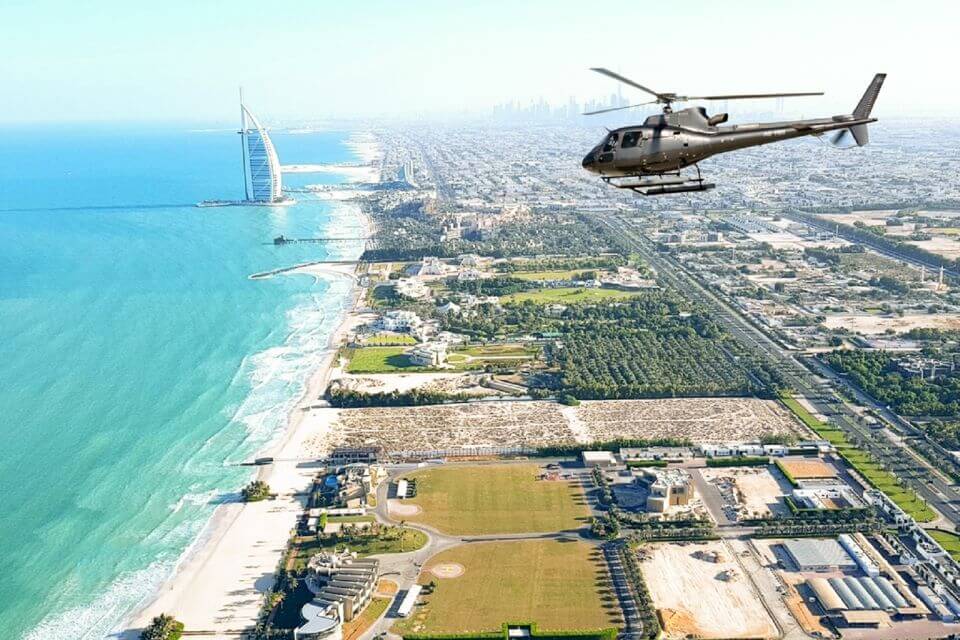 Once you've exhausted yourself pacing the souks and malls of Dubai and you've visited the tops of all the tall buildings, you'll probably want a well-deserved break.
What better way to relax than on a yacht?
You'll leave the Dubai Marina and head out to see on your luxury yacht where you'll drift past some of the city's most landmarks.
If you join a morning trip you'll be treated to a delicious breakfast whereas lunch and afternoon tours will tuck into a hearty barbecue, making it one of the most popular tours in Dubai.
Cost: $
Duration: 2-3 hours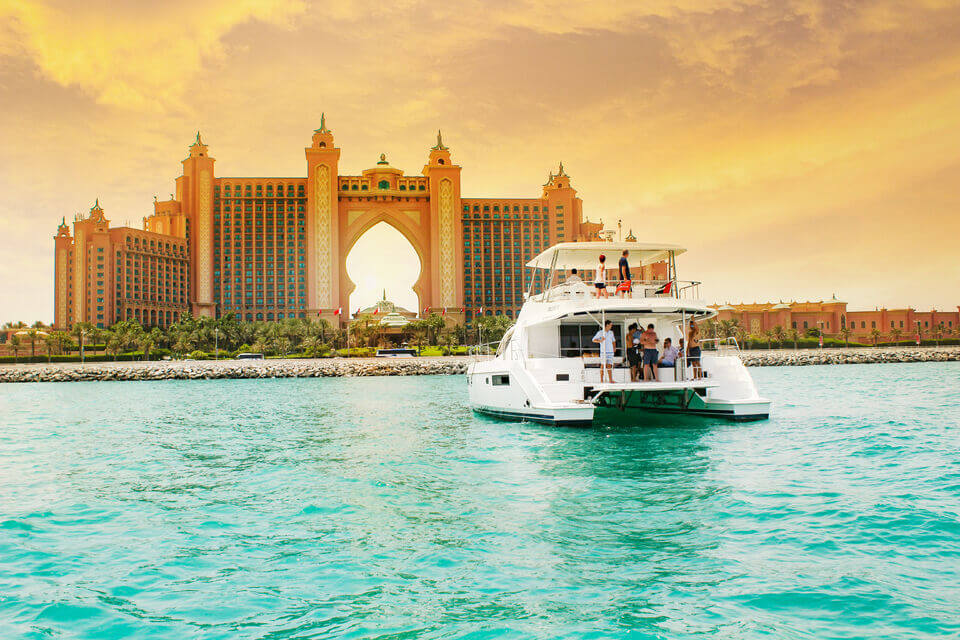 For those looking for a bit more of a high-speed thrill on the water, one popular activity to do in Dubai is enjoying an exciting speedboat tour.
On your speedy vessel you zip through the waters and take in all the iconic landmarks Dubai has to offer – and your speedboat is the perfect place to get a picture in front of all of them.
You'll have a chance to see The Dubai Eye Wheel, The Harbour Project, Dubai Rulers Private Island and The Burj Al Arab amongst much, much more.
Cost: $
Duration: 1.5 hours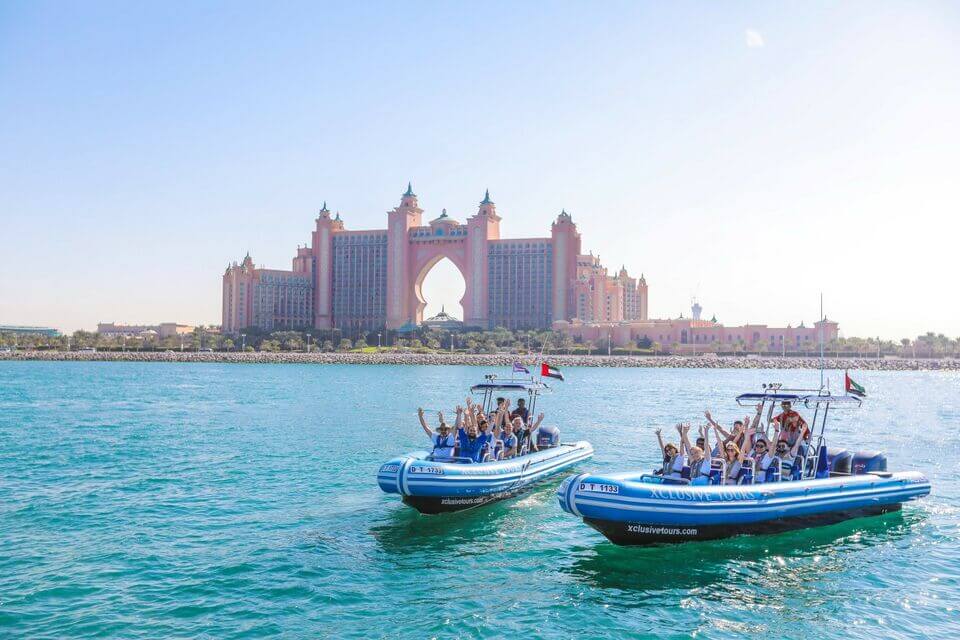 If you want to take in a boat cruise but are after something a little more authentic, this is a fun activity to do in Dubai.
On this outing, you'll hop aboard an abra, which is a traditional wooden water taxi, to drift along the waters of the Dubai Water Canal.
You'll watch the sunset as you enjoy commentary on your surroundings and learn more about the city, all whilst tucking into an Emirati high tea and sampling treats like legaimat, cehbab, Basboosat al Fostaq and much more.
Cost: $
Duration: 1 hour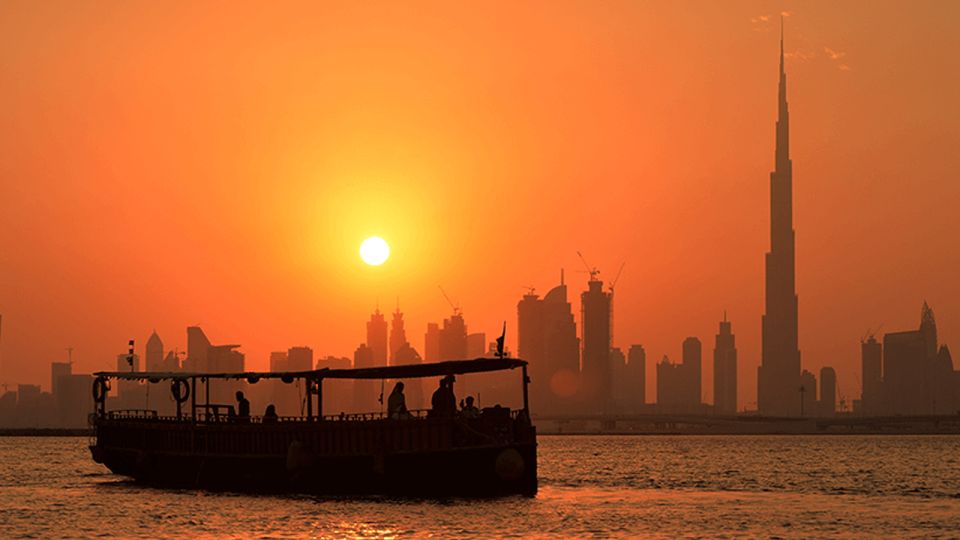 📢 In my Travel Resources Page you can find the list of all the sites and services I use to book hotels, tours, travel insurance and more.
Touring and doing excursions around Dubai can be fun and comfortable but, do you wish to travel independently? Check:
Additionally, check this list of the best hotels per area of the city in Dubai
Remember that in Dubai, the internet is censored. Check:
Traveling to Oman? Check
Traveling to Saudi Arabia? Here you can find all my articles and guides to Saudi Arabia
Iran is so close to Oman, are you going there? Remember to check then my tips for visiting Iran