Dubai is probably the most expensive and least backpacking-friendly country I have ever been to. Accommodation, food, alcohol and any sort of activity always turn out to be very expensive. On top of this, public transportation is quite limited, therefore on occasions, you are forced to take a taxi.
Besides that, whereas in other expensive cities (such as London or New York), you can always find a cheaper alternative and free events, in Dubai it seems that only the expensive choice is available. For any kind of social event, you always end up paying an exorbitant amount.
And why is that? In Dubai, people have money. All these events are exclusively organized for expats and these expats, are willing to pay whatever is needed in order to enjoy a couple of beers and have fun. They don't care because they can afford it.
Read: 10 Reasons to visit Dubai
Yeah, backpacking in Dubai on a budget is not easy. This is not a coincidence. Sheikh Mohamed has a very clear objective, which is for Dubai to become the number one destination in the world for luxury tourism. However, whereas it's true that, in order to enjoy the fancy Dubai, you need to spend a lot of money, there are loads of free activities and ways to save money. I lived in Dubai for over two years and, as the budget traveler I am, I was always trying to have fun at the minimum cost.
Read: A 7-day travel itinerary to Dubai and the United Arab Emirates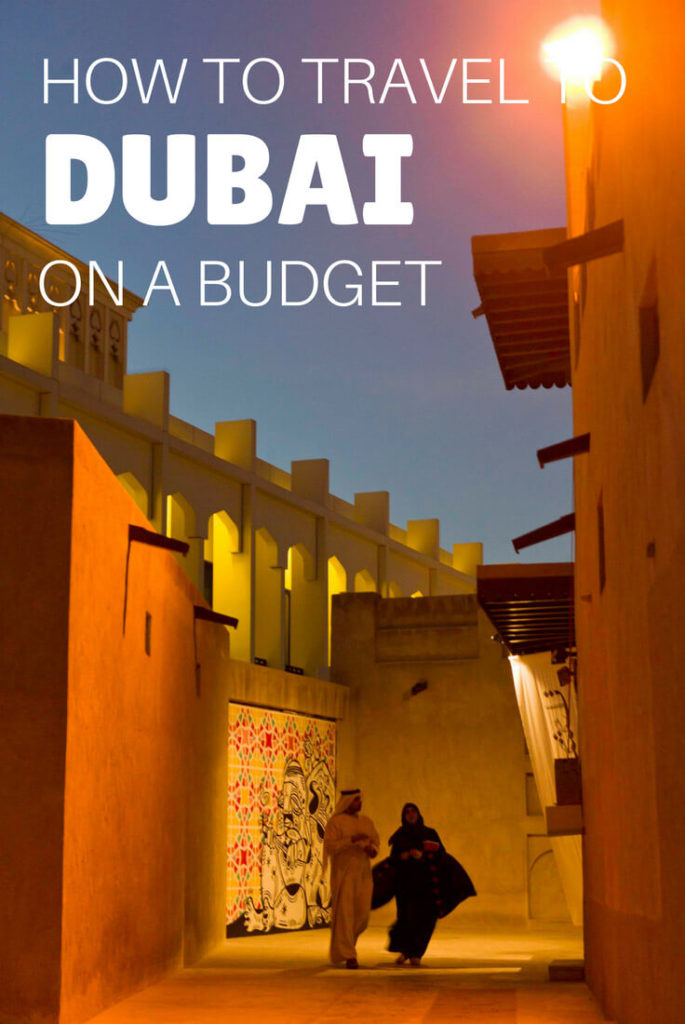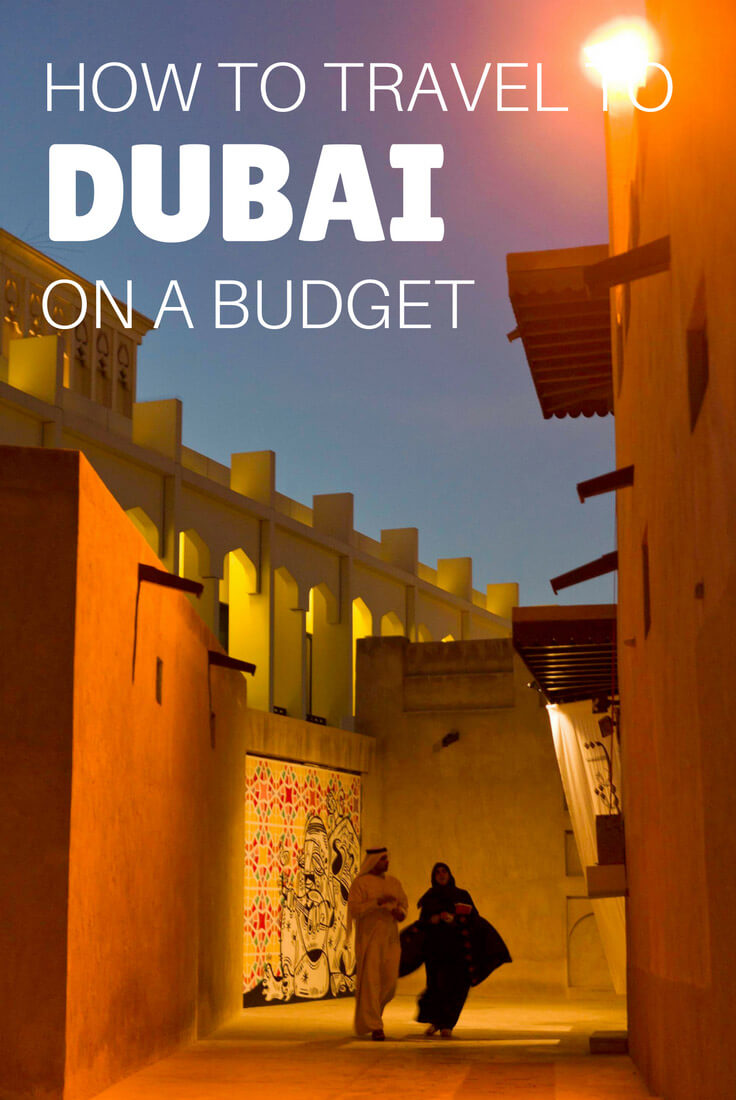 How to travel in Dubai on a budget
Here you will find:
First quick tips on how to have your cheap holidays to Dubai
Backpacking in Dubai: Top free things to do in Dubai
Dubai on a budget: Best accommodation for backpackers and budget travelers
Dubai on a budget: How to save money on fooda
Backpacking in Dubai: How to save money on alcohol
Budget Dubai: How to save money on transportation
Conclusion: How much does a trip to Dubai cost?
First quick tips on how to have your cheap holidays to Dubai
In Dubai, activities and events are pretty expensive. Here's a couple of tips that will help you cut your costs when traveling in Dubai.
Remember that, in Dubai, health care is private
Keep in mind that, in Dubai, health care is private and extremely expensive. Therefore, Remember to have a valid travel insurance before going there.  I always recommend World Nomads, the best insurance out there.
Get The Entertainer
The Entertainer is an endless series of discounts for hundreds of restaurants, bars and all sorts of activities, which all expats have. Most of the discounts are 2 for 1 and it is valid for 1 year, from January to December. If you bought it in June, it will be only valid for six months. It's available in book format and for mobile as well.
If you are alone and plan to stay in Dubai for just a few of days, it may not be worth it to get it. However, if you have friends to share the cost with or you are planning to stay longer, with only going one night out or to do any activity with your kids, you will already cover the cost.
I would never recommend something which I would not trust or use and the truth is that The Entertainer was an essential tool that helped me cut my budget for Dubai after living there for 3 years.
Groupon
If you are alone and plan to stay in Dubai for just a few days, Groupon would be a better alternative to The Entertainer.
In Dubai, Groupon is a big deal and offers very interesting promotions for all types of events and activities. As an expat, I was using it continuously.
From desert safaris to restaurants deals and spa treatments. Forget about booking expensive tours or activities through any expensive tour company. In Groupon, you will find the best deals.
Useful Page events
In order to find out about all the events and free activities, I recommend you to check Time Out Dubai and What's On Dubai regularly. They announce all cheap and free events.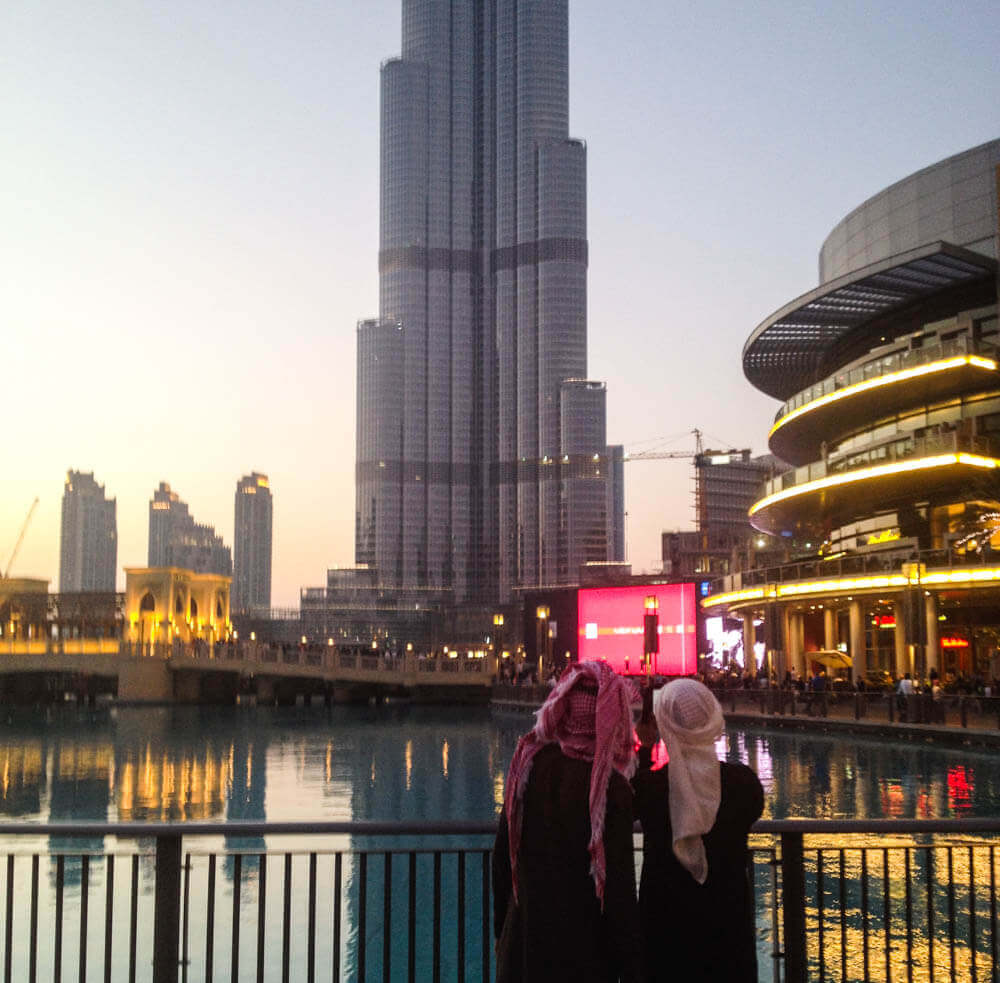 Top 
free things to do in Dubai
This Middle Eastern metropolis is not just about massive shopping malls and expensive and glamorous events but, actually, there's a lot of cheap things to do in Dubai that are very related and aim at experiencing the authentic Emirati culture. 
Camel racing – One of the few things you can do in Dubai to experience the authentic and real Emirati culture. Camels can run very fast and attend a race is frankly impressive. These races usually take place on Fridays from 6am to 8am, but only from November to March. Where? In the Dubai Camel Racing Club. This is, definitely, on my top list of free things to do in Dubai.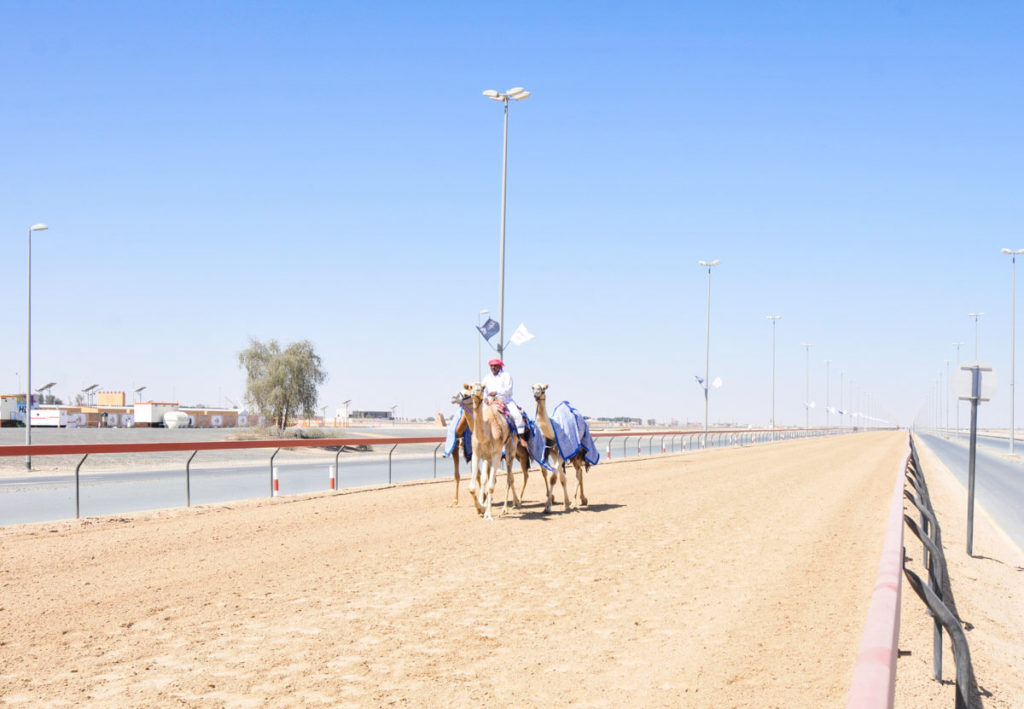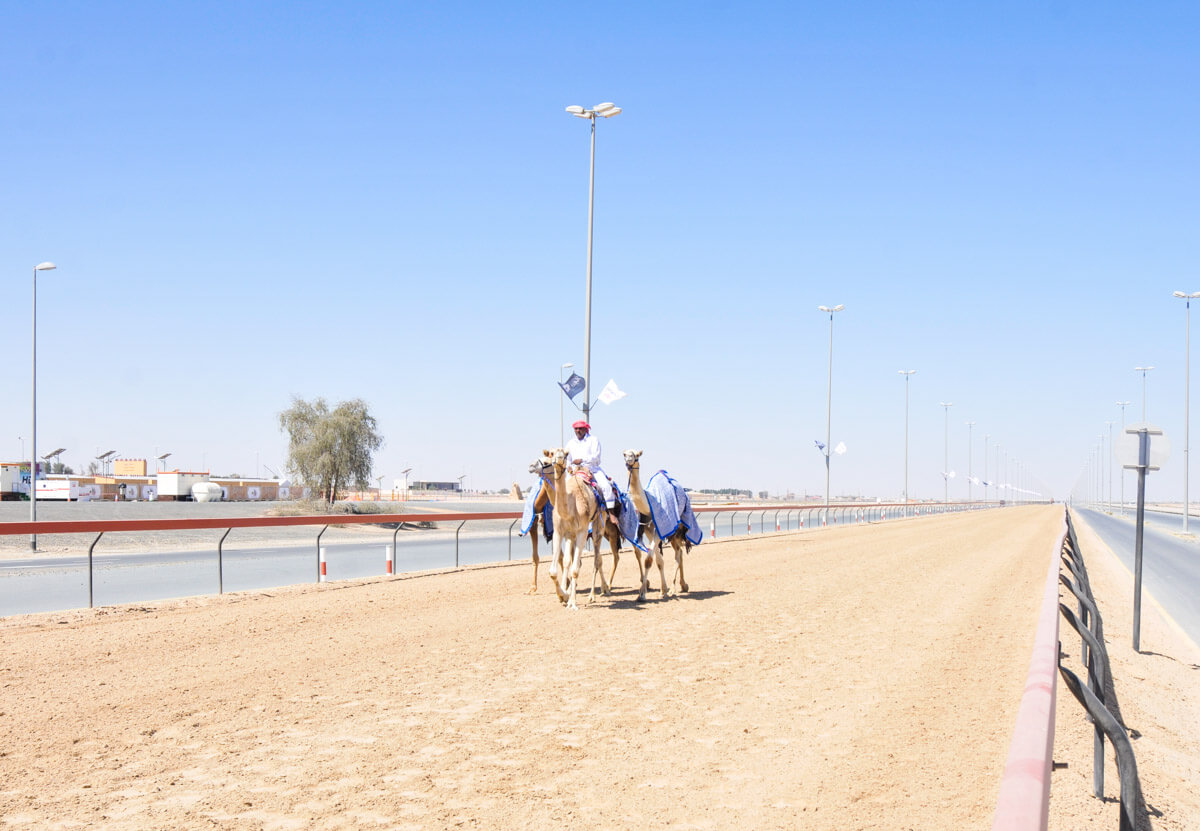 Deira Gold Souq – If you like gold, apparently, the Deira Gold souq sells some of the cheapest gold-jewelry in the world. However, even if you're not into gold, strolling down the alleys in search of good picture opportunities is also a lot of fun. At the Deira Gold Souq, you can also find a store window containing the biggest ring in the world and be seeing dozens of tourists posing for a picture in front of it is an attraction by itself.
Hindu temple (Shiva and Krishna Mandir) – Although Dubai has a huge Hindu population, Shiva and Krishna Mandir is the only Hindu temple in the city. The best time to visit it is on Fridays around noon when all the Hindus go there to bring offerings to their gods. It's located in the heart of Bastakiya, the old part of Dubai.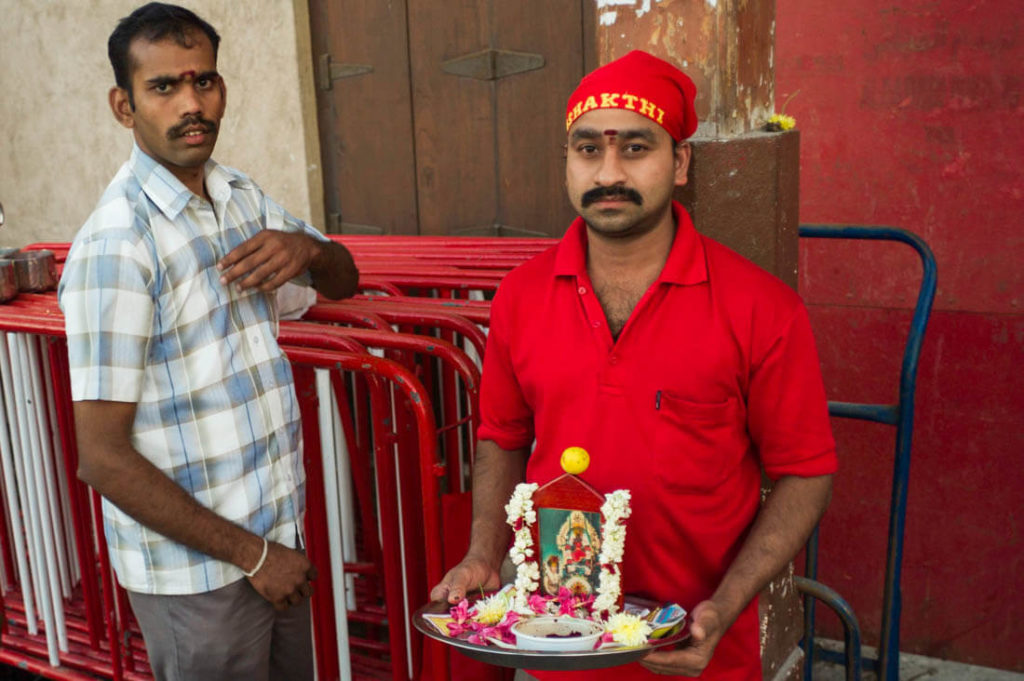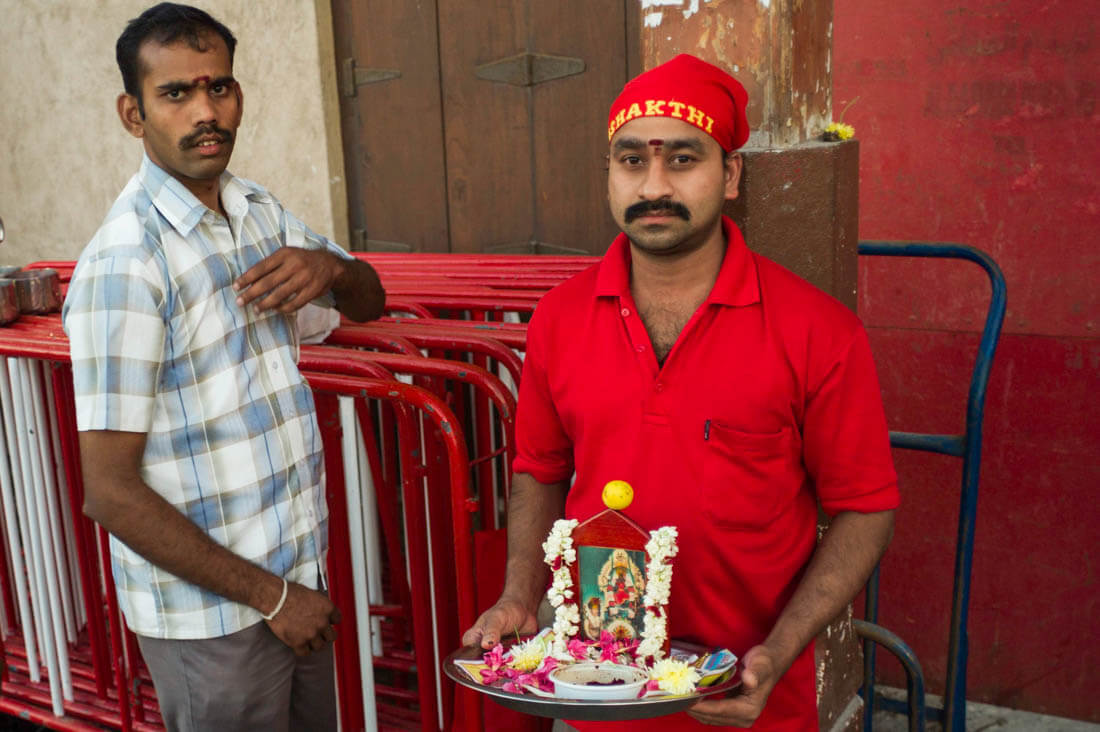 Street wrestling – One of my favorite ones. This modality of street wrestling is very popular in Iran, Pakistan, and India. On Friday afternoons, the Indian and Pakistani workers, meet and go to enjoy it in the streets of Deira, near the fish market. The event is not about the fight itself but the atmosphere, really far away from the glitzy and pretentious Dubai.
Crossing the Creek on a boat – Pay only one Dirham and enjoy a fabulous ride in the abra, the traditional water taxi to cross the atmospheric Dubai Creek from Bur Dubai to Deira on the opposite side. The quaint old wooden boat has a fishtail carved out of wood.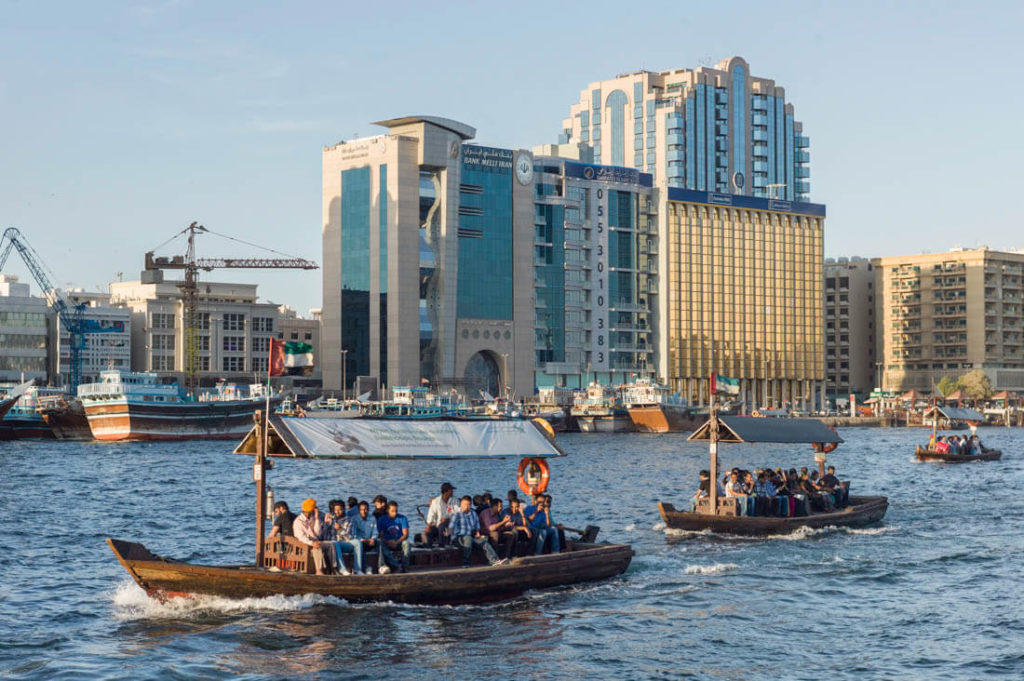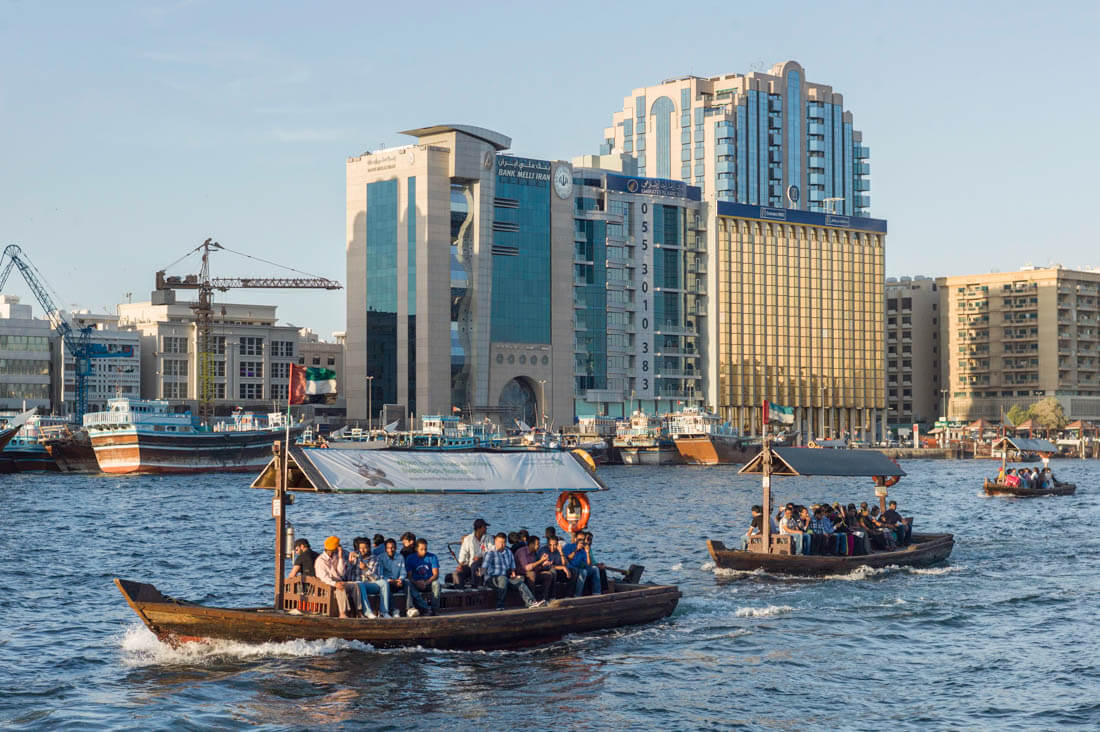 Horse racing in Meydan – One of the best free things to do in Dubai is going see a horse race, the national sport and also Sheik Mohamed's favorite. It's completely free. It takes place on Thursdays at 7pm, from November to March. A spectacle is guaranteed, and not only because of the horses, but also because of all the different types of people who come and gather. The general entrance ticket is for free but you can also book more premium seats which allow you access to the bar and restaurant. For more information, check out the official website.
Walking around Souq Madinat – A traditional Arab souq from the 21st century and built in a fancy Dubai style. There are fountains containing giant turtles and you get to see fantastic views of the Burj Al-Arab. The Souq Madinat is also a great place to hang out in the evenings, as there is a wide range of bars and restaurants serving alcohol. However, they are quite pricey so you should better come here with The Entertainer.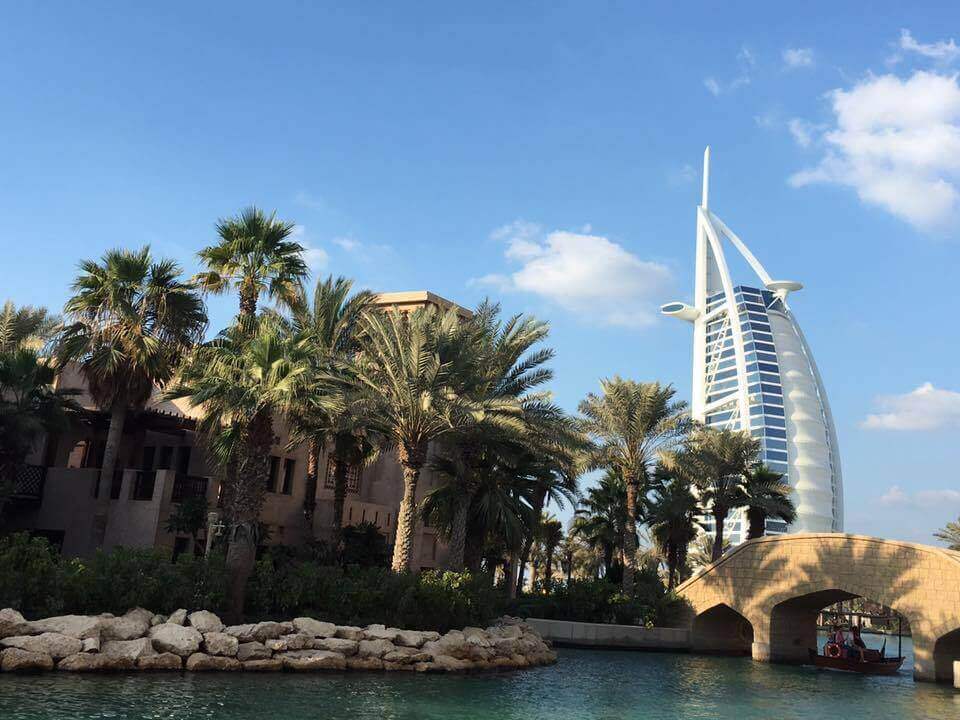 Wandering around Al Bastakiya – Bastakiya is the old part of the city, which was destroyed during the 80s to build an office complex. However, thanks to a preservation campaign, the project was stopped and the houses restored. Nowadays, traditional Arab Gulf buildings and homes stand along its streets. In Bastakiya, you can also find the Dubai Museum which, for only 3 Dirhams, it gives you a great summary of the UAE's history, from before the black gold times. It also gives you a glimpse of future innovative city projects.
Deira fish market – Update: It's definitely closed! If you like walking around markets, Deira fish market is, without a doubt, the most authentic one in the city. And it's not only interesting to visit, but also sells the cheapest fish in town. It's a real shame that they closed this market, as it used to be one of the best cheap things to do in Dubai.
Dubai Marina and its skyscrapers – Dubai is about skyscrapers and the good thing is that they are impressive and free to see. The marina is around 8km long, with fancy yachts moored all along the waterfront. On each side of the marina, there is a mosque (just one has been built so far) which is also worth seeing.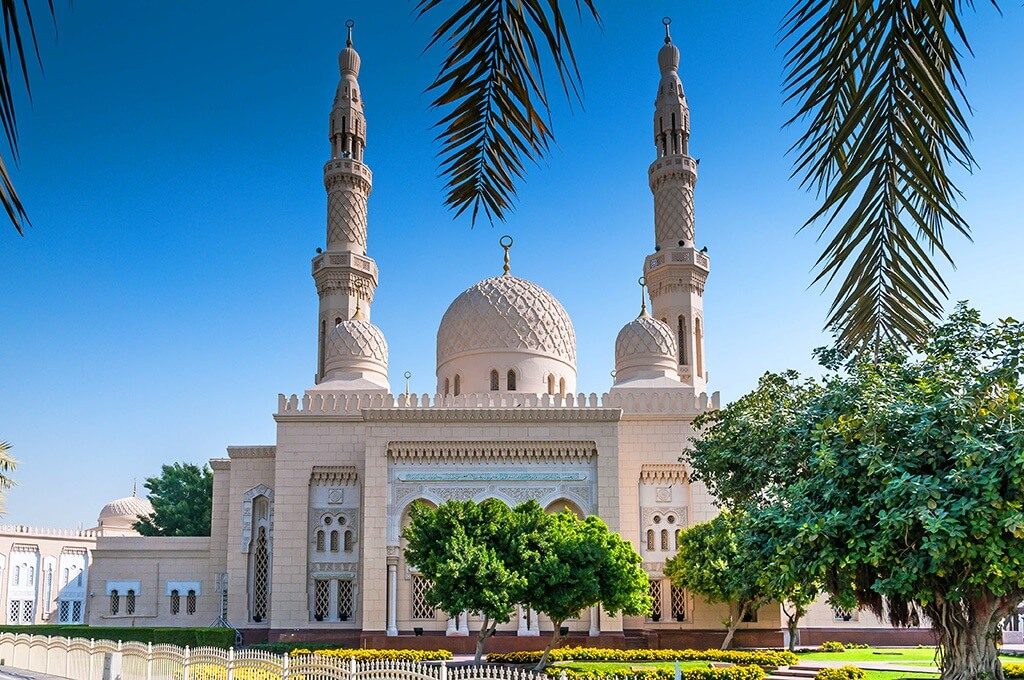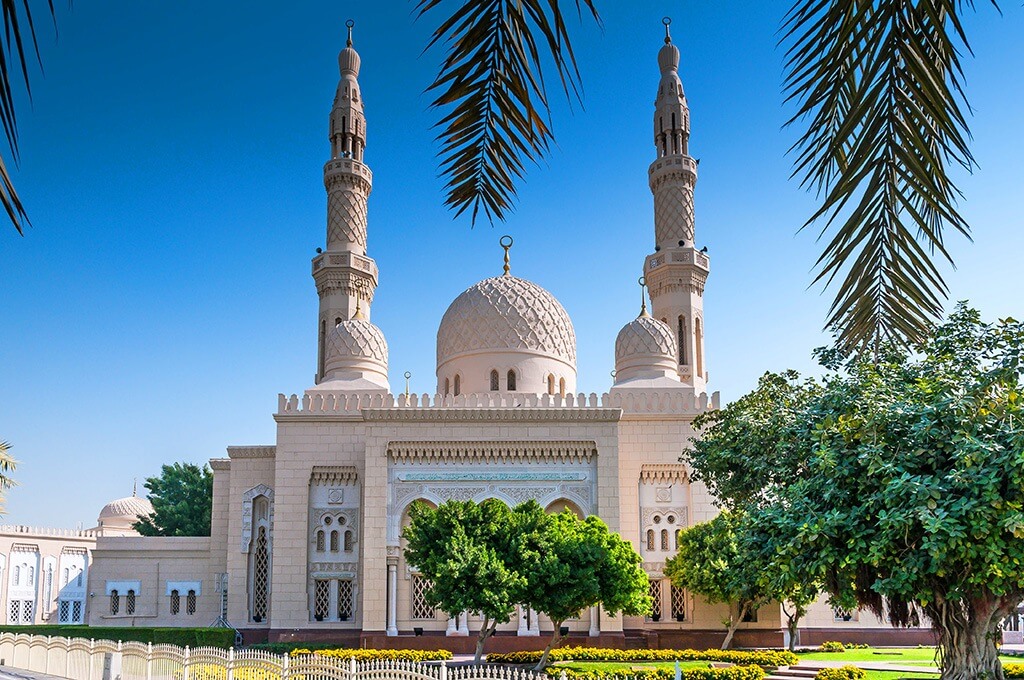 The walk and beach at Jumeirah Beach Residence – By the beach, the area next to Dubai Marina is called Jumeirah Beach Residence (JBR). It's sort of a promenade trying to imitate the one in Santa Monica. There are camels, the beach, clean toilets and free wifi. What else do you need? The Walk is one of the best things to do in Dubai on a budget.
The bottom of Burj Khalifa – What? This is one of the best cheap places to visit in Dubai, right? At 823 meters, the the Burj Khalifa is the highest building on Earth and observing it from the bottom is completely free. Besides, there is a fountain show which takes place every half hour from 6pm on, every day of the year.
Read: Dubai and Abu Dhabi in four days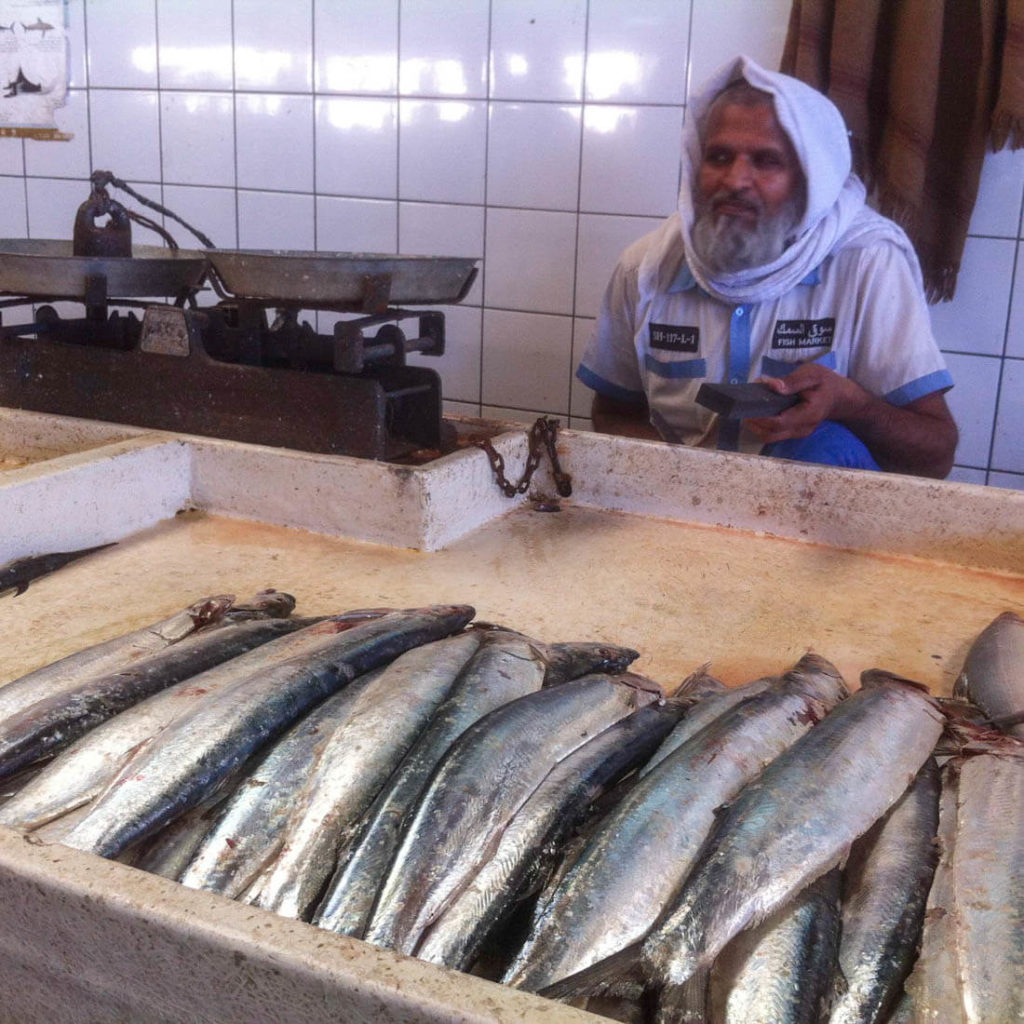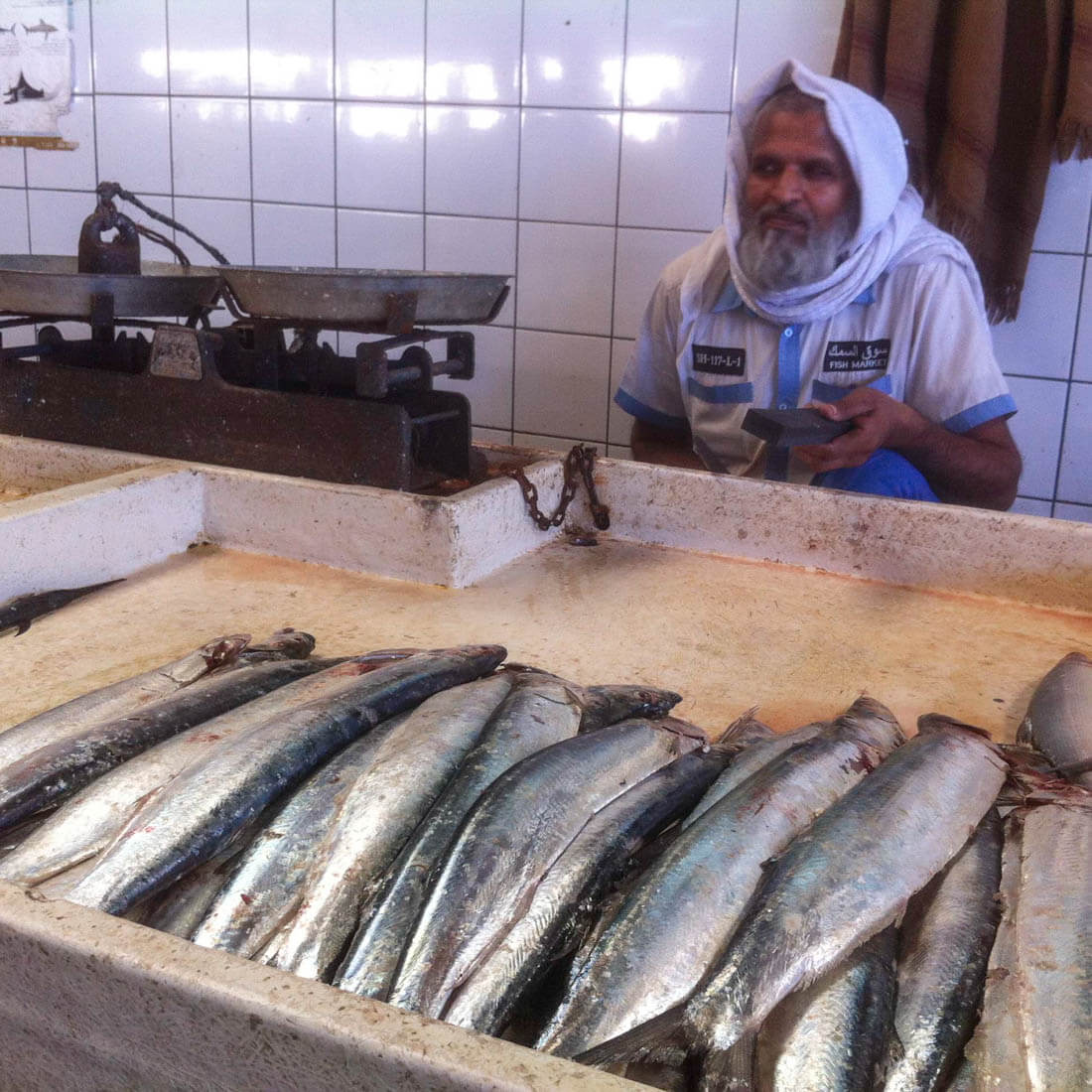 Backpacking in Dubai: Best accommodation for backpackers and budget travelers
Land prices in Dubai have massively increased over the past few years. Nowadays, it seems that this has stabilized, however, prices are almost equal to those in Tokyo and London. If you really want to travel in Dubai on a budget, here's the best and cheapest suggestions for both backpackers and budget travelers.
Important: In summer, hotel prices tend to decrease drastically. That's because, in summer, the weather is so hot that many events and activities are temporarily closed. Traveling during this season is way more economical but, to be very honest, it's not very recommendable. 
Budget Hostel – At The Top Hostel – If you are backpacking in Dubai, this is probably, the best budget option for budget travelers. It's located right next to where I used to live, in front of the beach, at the most Western-friendly neighborhood in the city (Marina). The hostel is a 66th-floor apartment and it offers several dorms.
Check the lowest prices in Hostelworld.com
Budget Hostel – Backpacker 16 Hostel – This one is cheaper than the previous hostel but the location is not as epic. However, the position is not as bad, as it's located in Tecom, a neighborhood which is pretty well connected to the metro and just 15 minutes driving from Marina.
Book it through your favorite page: Booking.com I Hostelworld
Budget Hostel – Backpackers Hostel  – This was the first backpacker's hostel ever in Dubai. It's located in Al Karama, home to a large Indian community and where you find the cheapest restaurants in the country. It's also very close to Old Dubai and Deira. The only disadvantage is that it's really far away from the cool expat areas but, if your objective is to experience the authentic Dubai, this should be your preferred choice.
Check the lowest prices in Hostelworld.com
Budget Hotel – Avari Hotel Apartment – This pretty affordable hotel is perfect for families or small groups who are traveling on a budget, as they have apartment rooms where can fit up to 4 people. It's located in Al-Barsha, next to the Mall of the Emirates and very well-connected to the metro.
Check the lowest prices on Booking.com
Budget Hotel – Moon Valley Hotel apartments –  Located in Bur Dubai, the heart of the Old Dubai, this is another pretty cheap hotel. Like the Backpacker's Hostel in Al Karama, you should stay here only if you want to be closer to this area. Remember that this area is far away from Dubai Marina and other Western areas.
Check the lowest prices on Booking.com
Mid-range Hotel – Jannah Marina Bay Suites – Located in the most Western-friendly neighborhood in Dubai, Jumeirah Beach Residence, this hotel is the perfect place to just relax and enjoy your easy holidays in Dubai. It has one of the highest punctuations and endless positive reviews.
Check the lowest prices on Booking.com
Couchsurfing
If you are backpacking in Dubai, here the Couchsurfing community is pretty active and finding a couch to surf is feasible. Besides, there's a Couchsurfing meet-up every Tuesday at 8 pm where members gather to have some beers. The meetup point is at the Italian Coffee Shop, Hotel Crown Plaza (Downtown).
Airbnb
There are loads of Airbnb offers. Check out the different prices in the areas I recommended you. If you sign up through my link, you will get $35 on your next Airbnb booking.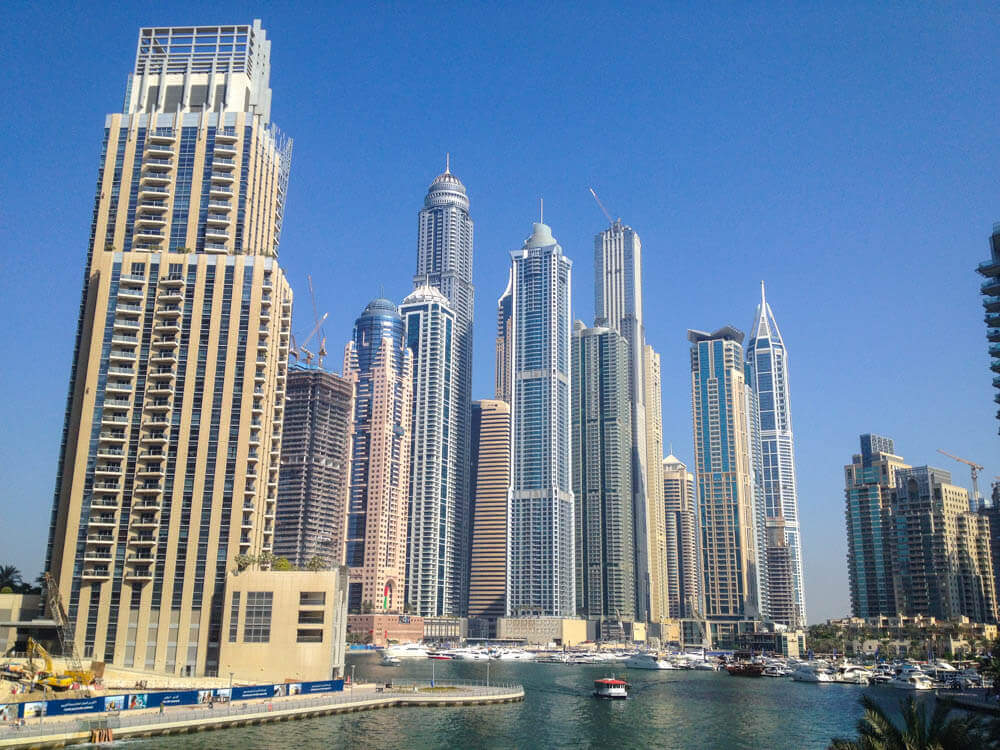 Dubai on a budget: How to save money on food
In Dubai, the price of a meal varies significantly among restaurants across the city. One day, you may eat an amazing and filling Vietnamese soup for only $5, and the next day you can end up eating a shitty sandwich and pay more than $30. What do you need to avoid?
If you really want to travel in Dubai on the cheap, forget about eating in hotels and restaurants where they serve alcohol. They can charge you double just because you can order a beer along with your meal. At the average night pub, a burger can easily cost you around 90AED ($25). If on top of this you also order a beer, then you'll end up paying a minimum of $35 for a crappy dinner. So, how to save money on food?
First, remember to get The Entertainer – As I said before, The Entertainer offers 2×1 in most Dubai restaurants, including the ones located in expensive hotels. Get The Entertainer now.
Eat at mall food courts – I know, they don't serve the best food ever, but many stalls offer reasonably good meals for as little as 25AED. Food is very varied, from Italian to Lebanese, Indian and Oriental.
The best quality-price restaurants – Outside of hotels, JBR and downtown, there are plenty of high-quality restaurants offering good quality meals for only 50-60 AED (around 15USD). Dubai is a city composed of hundreds of thousands of expatriates from all parts of the world. That means there are also hundreds of restaurants with all types of authentic cuisine. Here's a list of awesome (and cheap) restaurants which I compiled: Best (and cheapest) restaurants where the expats go.
Cook at home – If your accommodation has a kitchen, I suggest you buy groceries in the supermarket and cook at home. LULU Hypermarket is the one with the lowest prices. Apart from groceries, they also sell ready to eat meals cheaply. There's a LULU in All Barsha, right next to Mall of the Emirates. Other LULUs are in Bur Dubai or Deira. Carrefour is the alternative to LULU. Prices are slightly higher, but the range is larger. There is a huge Carrefour inside Mall of the Emirates. This would be the best way to bring costs down and keep your trip to Dubai on a budget.
Read: A guide to Liwa Oasis and the Moreeb dune in Abu Dhabi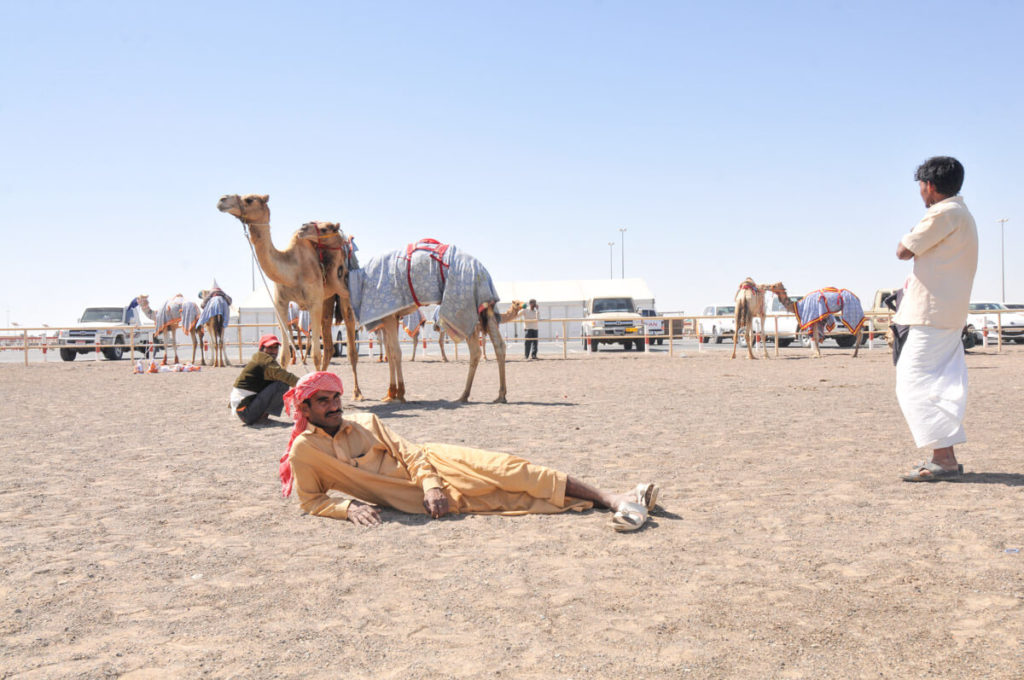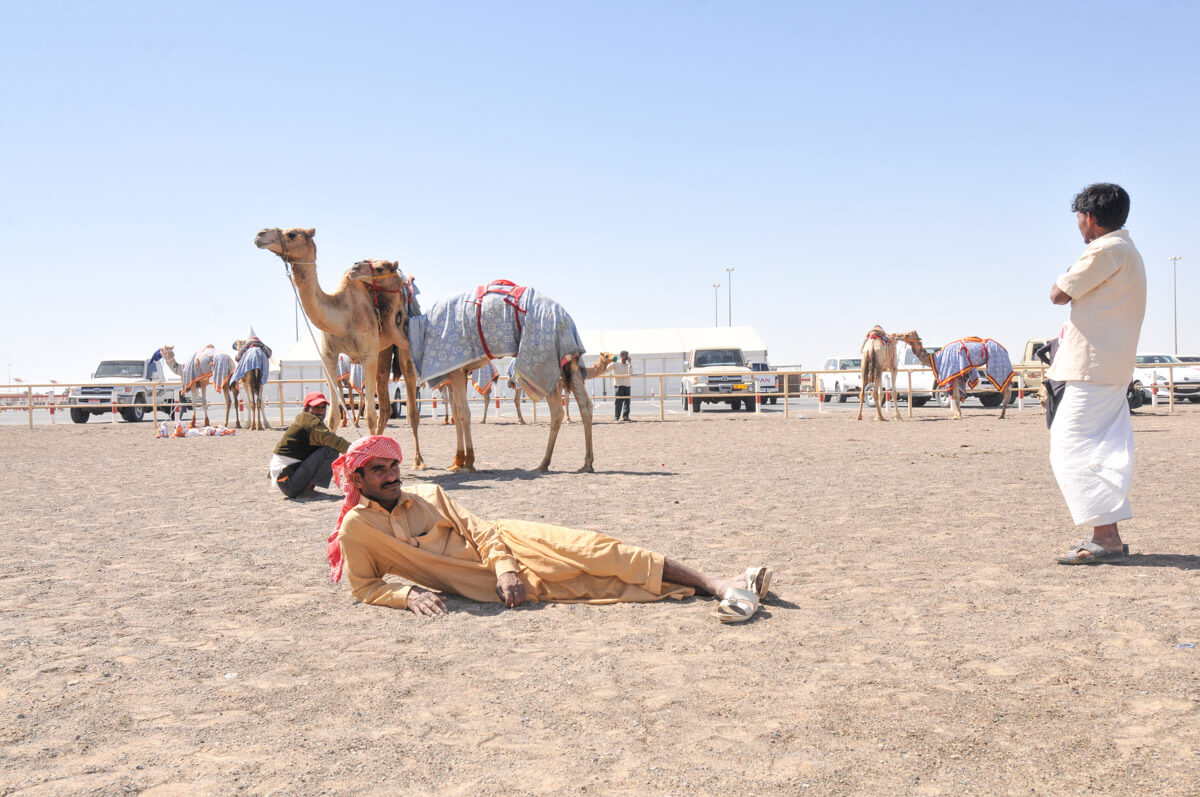 Backpacking in Dubai: How to save money on alcohol
Dubai is a very conservative, Muslim country, therefore alcohol taxes are fairly high. On average, you pay 40AED ($12) for a pint of beer in the most normal bar. Yes, getting drunk in this city is expensive, and getting wasted even more. How to save money on alcohol?
Download Guzzle App – Guzzle is a mobile application which provides 2 for 1 offers on beverages in a large number of restaurants. You can download and use the app for free. They also offer a premium version, which merely gives you a higher number of discounts
Get the best out of the happy hour – Most of the bars in Dubai push for happy hour from Sunday to Thursday, from 5pm to 8pm. Some of the bars offering good deals are Tribeca (Ocean View Hotel), Barasti (Westin Hotel) and Garden 7 (Media One Hotel).
Ladies night – If you are a girl, then this might be your lucky day because loads of bars give away drinks to all girls. Tuesday is the most popular day for Ladies night. The most famous one is China Grill (Westin Hotel). Girls have open-bar all night long. For free. Promise.
Go for a Brunch – If your objective is to get smashed, I definitely recommend you go for a brunch. What's going for a brunch? For many expats, Friday brunch is sort of a ritual. It consists of all you can drink and eat from 12 noon to 4 pm. There's no alcohol limit. Prices range from 150AED to 800AED. The Entertainer offers 2 for 1 on many of them. If you don't have it, some of the cheapest and most popular brunches are Pizza Express (Movenpick, JLT) and Double Deckers (Al Murooj Rotana, Downtown).
Buy alcohol at the airport – It seems pretty obvious but the truth is that, in Dubai, you can't buy alcohol unless you are a resident and have an alcohol license. As soon as you land, go to the airport duty-free, and stock-up on alcohol.
Trip to Barracuda – If you run out of duty-free alcohol, only 60km from Dubai, there's a liquor store named Barracuda where you can buy alcohol without a license. The downside is that you can only get there by car. If you are renting one, great. Otherwise, remember to buy enough at the airport. How to get there? It's located in the Emirate called Ajman. Google maps finds it as Barracuda Wine Shop, Ajman.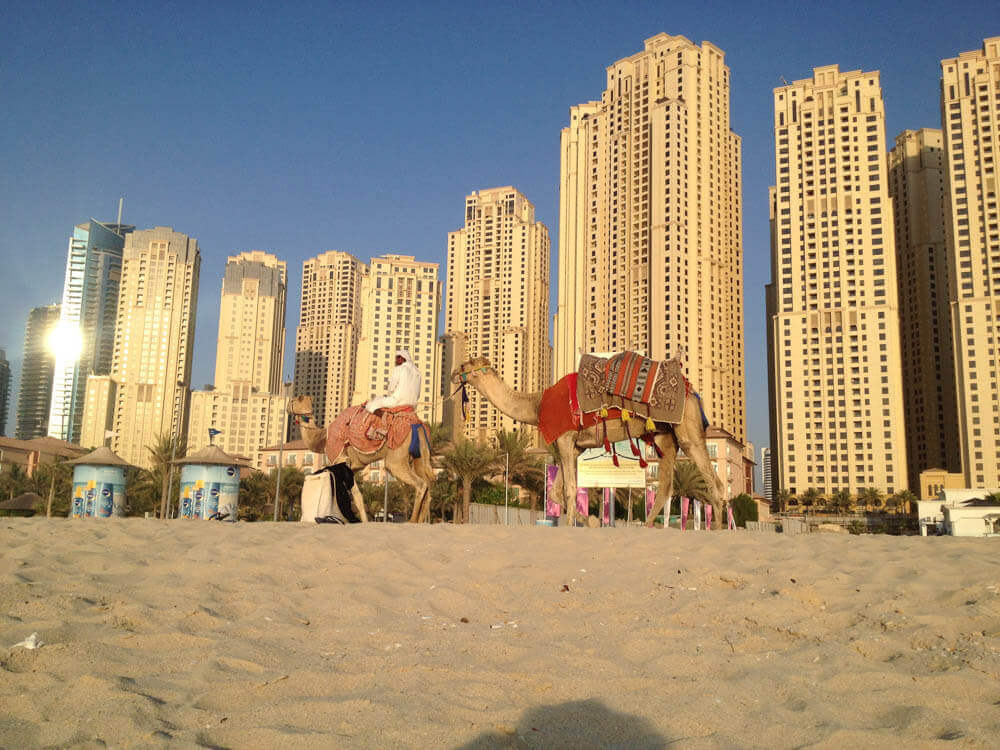 Budget Dubai: How to save money on transportation
If you were to ever ask me what's the thing I hate most about Dubai, I would say that it's a city built to move around in exclusively by car. It's a vast city with a very low population density. Distances are huge. The area of the city is a perfect 40×40 kms square and there's only one metro line that goes through it in a straight line. The bus system is not convenient at all. If you can't reach a place by metro, you need to go by car. Below, I will show you the cheapest way to travel in Dubai.
Metro
The cheapest option. Don't buy single tickets. Ask for a NOL card at the counter. It costs 20AED, but it comes with 15AED of extra credit. A short trip costs 3AED, whereas the longest one costs 8AED.
The metro is convenient only if you go to the main touristic sites: Marina, Burj Khalifa, Deira or Bur Dubai. If you wish to go anywhere which isn't close to the metro, I recommend you get as close as possible by metro and take a taxi from there.
Renting a car
Honestly, if you are traveling with other people, you should hire a car 100%. Gas is cheap and outside of Dubai there's loads of interesting things to do which are accessible only by car. Hertz offers very competitive prices.
If you have are from any country within the European Union, USA, Canada, Australia, Japan, South Korea, among some others, you can rent a car with your current driving license. For the rest of the nationalities, you will need a valid international driving license.
Bus
The public bus is not convenient at all, except for one line: the line number 8. It goes parallel to the metro from Marina to Bur Dubai but by the sea. It passes by interesting places such as Souq Madinat, Burj Al-Arab and Kite Beach.
Read: 101 simple ways to save money for travel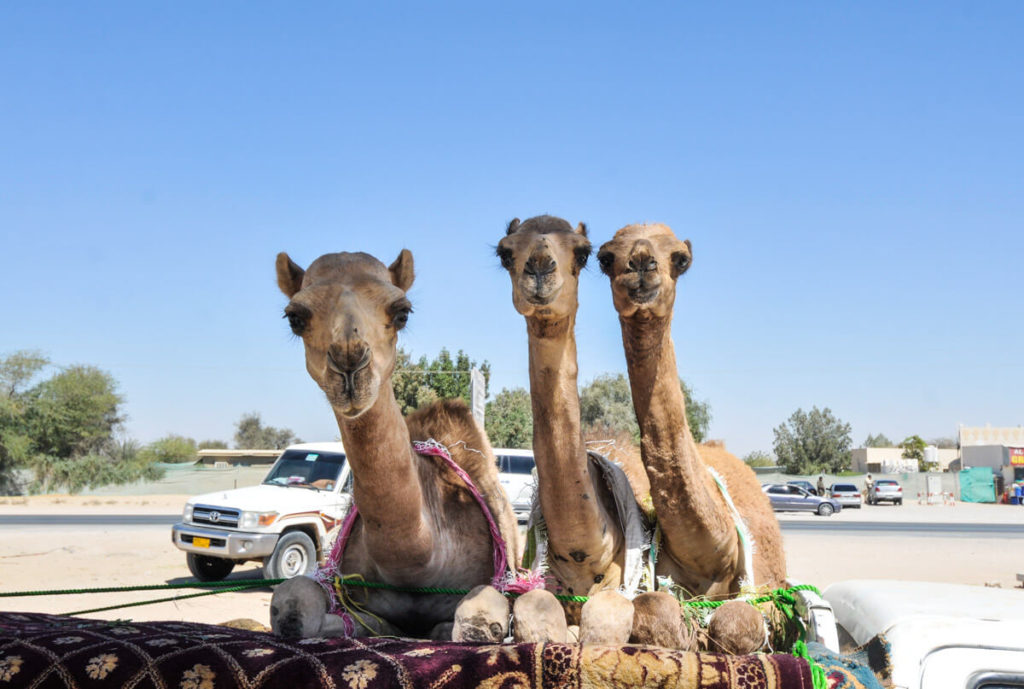 Conclusion – How much does a trip to Dubai cost?
Given the huge range of prices, it would be very difficult to estimate an average daily price. However, assuming that you travel by yourself, stay in a budget hostel, travel by metro and eat and drink on a budget, the cost of traveling to Dubai would be:
265AED = $70 a day
Accommodation
Budget dorm: 100AED ($27)
Food
Breakfast at the hostel
Lunch at the mall (Entertainer 2×1): 15AED ($4)
Dinner at an Indian restaurant (Entertainer 2×1): 50AED ($14)
Beers
2 happy hour: 40AED ($11)
Transport
4 metro trips:  20AED ($5.50)
Round trip taxi to go to see the horse races: 40AED ($11)
Activities
Only free stuff
If you like my website and found this post useful, remember that, if you book any service through any of my links, I will get a small commission at no extra cost to you. These earnings help me maintain and keep Against the Compass going! Thanks 🙂