Things to do in Erbil (Iraq) – A complete guide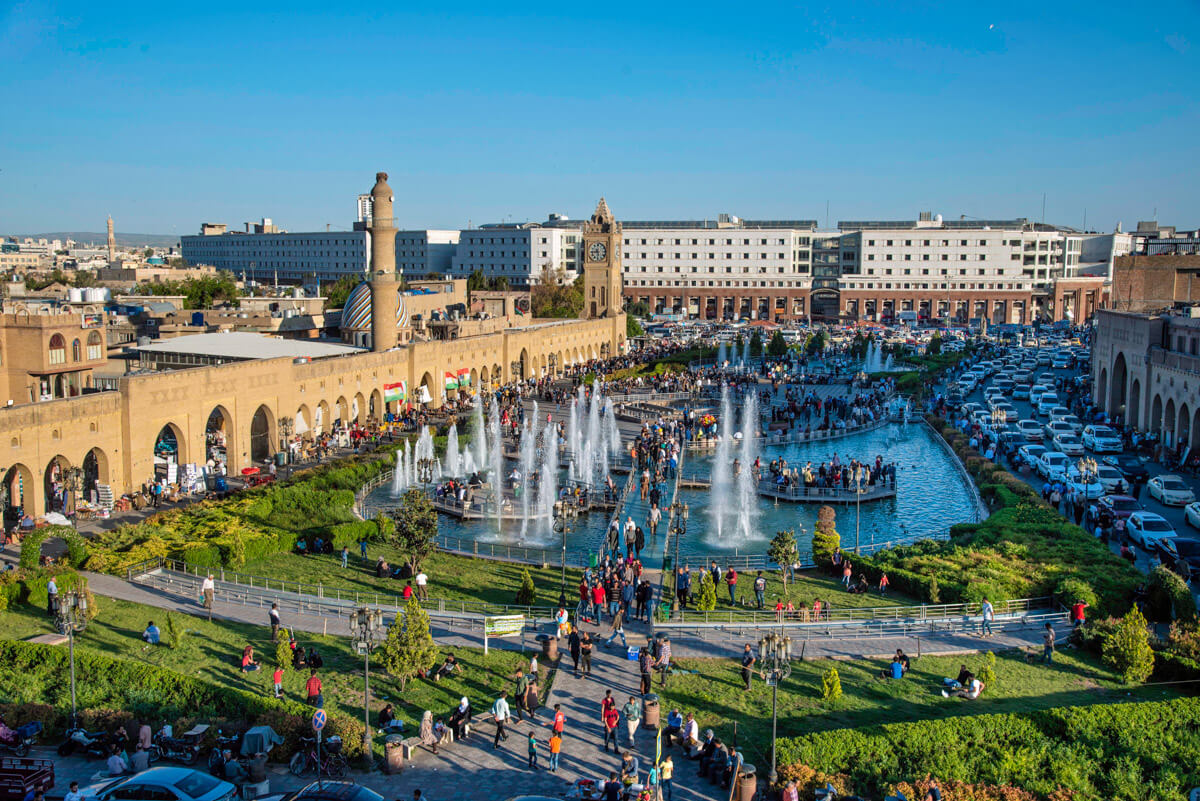 ---
Wanna travel to Federal Iraq + Kurdistan with Against the Compass?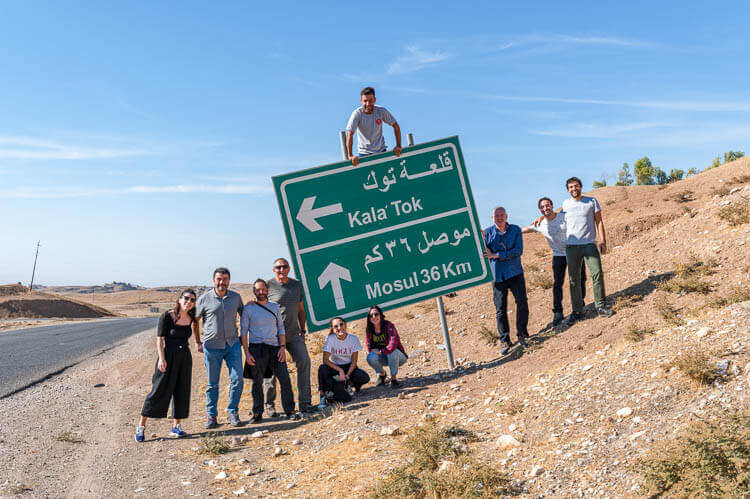 Join a group of like-minded travelers in our next scheduled tour in Federal Iraq + Kurdistan:
April 13 to 19, 2024
---
Not many cities in the world can brag about having as much history as Erbil has.
Historians claim that the city has been permanently inhabited since the 5th millennium B.C., making it one of the oldest cities in the world, if not the oldest. Erbil's Citadel is a UNESCO World Heritage site for being an astonishing example of a multilayered archaeological mound, today overlooking a modern city that has grown around it over the centuries.
With more than 7,000 years of history, Erbil – or Hawler, as the locals call it – is the capital of Iraqi Kurdistan, a city with fantastic old bazaars and traditional cafés, which can all be visited while you bump into the many locals that hang out in the lively Erbil's central square.
Nevertheless, if you think that visiting Erbil is just about wandering around a traditional Muslim city, you are completely wrong because Erbil is a modern metropolis which for the last years, has become a regional business hub, home to a large expat community and some of the best nightlife in the Middle East, often compared to Beirut.
I have traveled to Erbil three times, so here is a complete Erbil tourism guide, which includes the best things to do in Erbil, as well as plenty of travel tips.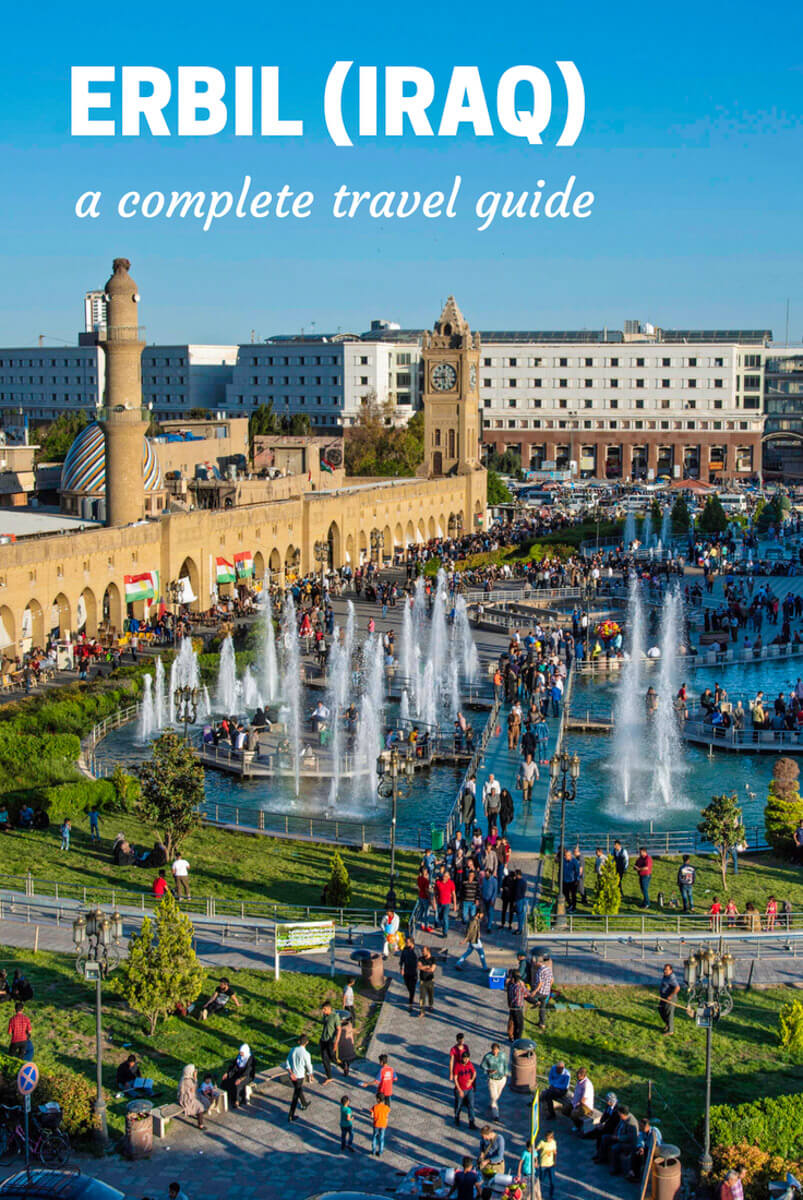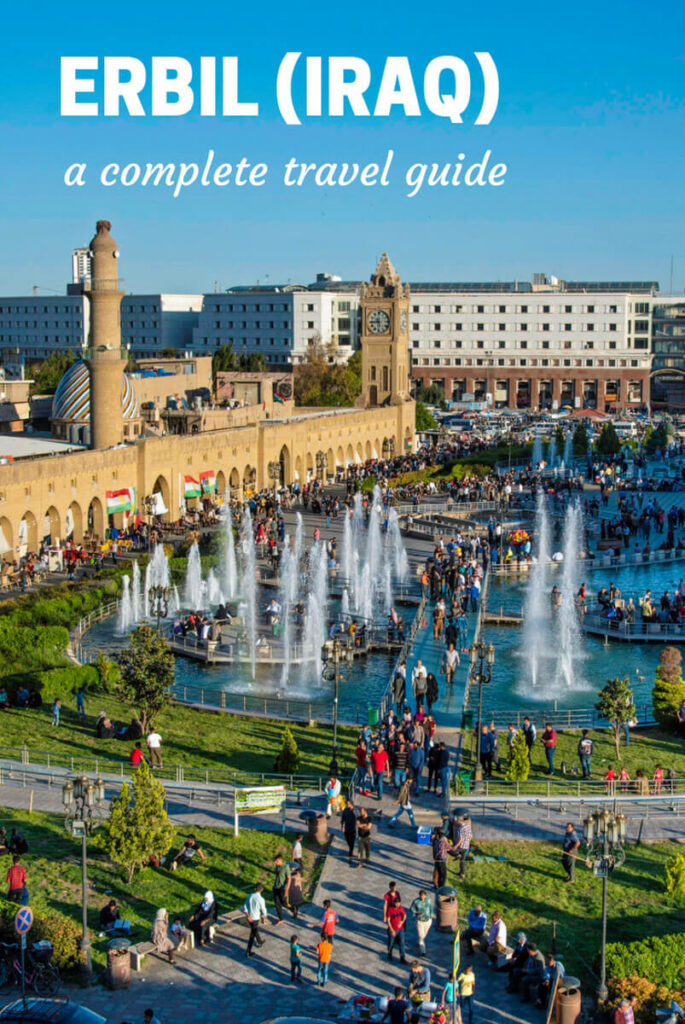 In this Erbil travel guide you will find:
Remember to get travel insurance for Iraq
IATI Insurance is one of the very few that covers travel in Iraqi Kurdistan (+ COVID-19)
Get 5% discount if purchasing via this link
Do you need a visa to go to Erbil?
Most Western nationalities, including EU countries, the USA, Canada and Australia, among many others, can easily purchase a visa on arrival for 75USD or 60€. For more information, read my Iraqi Kurdistan travel guide
Where to stay when you visit Erbil
In Erbil, accommodation can get pricey, as there are no hostels and guest houses and the cheapest options can't be booked online.
Budget Hotel – Fareeq – With super friendly staff and modern facilities, this reasonably budget hotel is the cheapest hotel in town that can be booked online. It has loads of positive reviews and the location is great. Overall, a good, practical option.
Nicer – Erbil View Hotel – This hotel is one of the best value-for-money options in Erbil. Everybody claims that the staff are amazing, as well as the breakfast and the hotel in general.
Top-end – Divan Erbil Hotel – One of the most popular luxury choices in Erbil. If you are looking for real comfort and affordable luxury, this is the place to stay in Erbil.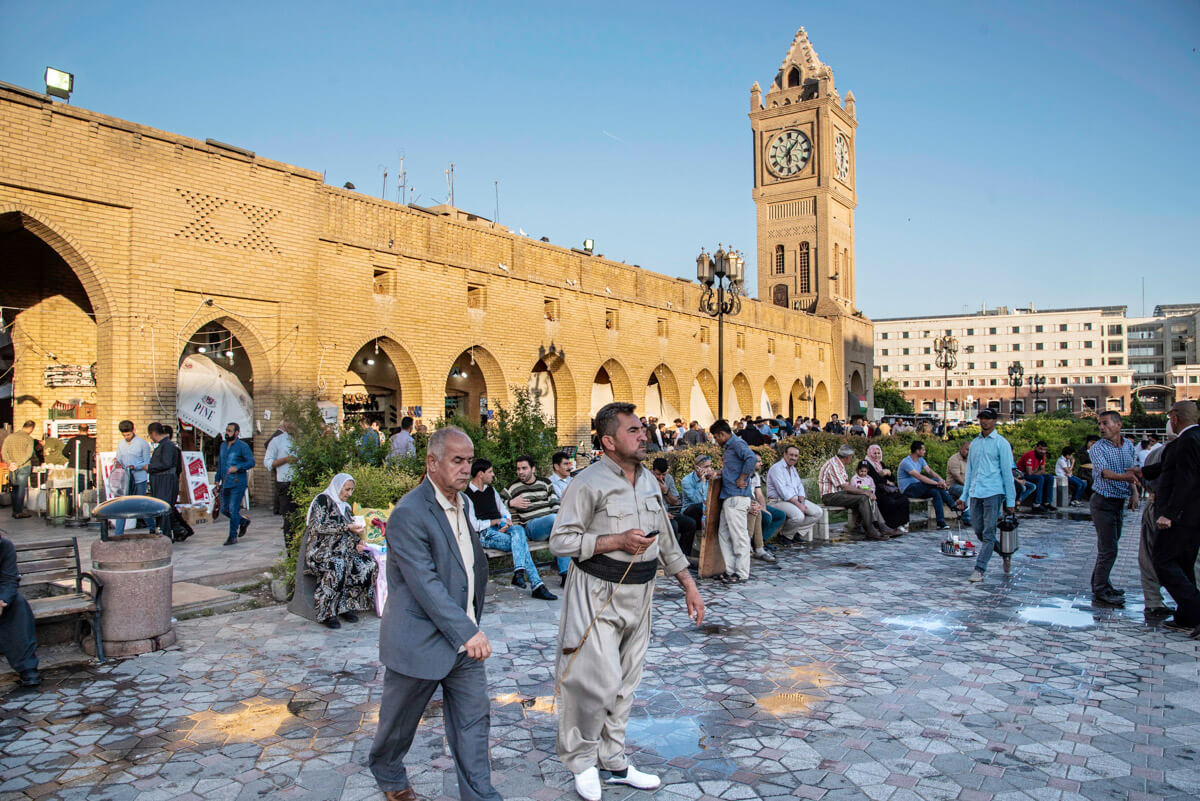 How to go to Erbil
I also traveled to Mosul from Erbil, and you can read about it here
Erbil has an international airport, Istanbul (both Turkish and Pegasus) and Dubai (Fly Dubai) being the cheapest and most common routes.
For more information on how to travel to Erbil, check the Getting in section of my Kurdistan guide.
Getting to and from the airport when you visit Erbil
Getting to and from Erbil airport is a bit tricky. Due to extreme security measures, you can't actually reach the airport by car, but you can take a free shuttle bus that connects the airport with the actual arrival terminal.
Going to Erbil from the airport
There is only one taxi company which is allowed to go to the actual airport. They tend to be particularly expensive so, if you want to save some money, take the shuttle bus that goes to the arrival terminal. Taxis there are cheaper and for going to Erbil, they typically charge 20-30USD, depending on where you go.
Going to the airport from Erbil
You can just take a regular taxi, which will charge around 20USD. The taxi will drop you off at the arrival terminal, from where you must take a shuttle bus to the airport. You will go through so many security layers, so do head to the airport well in advance.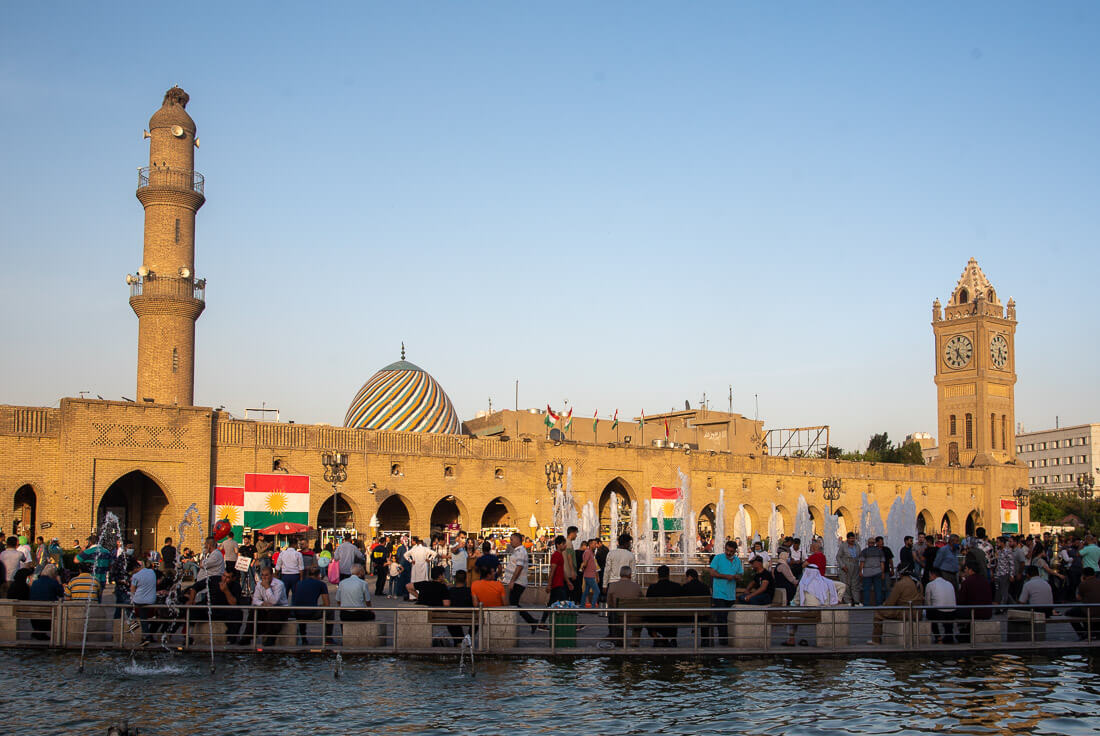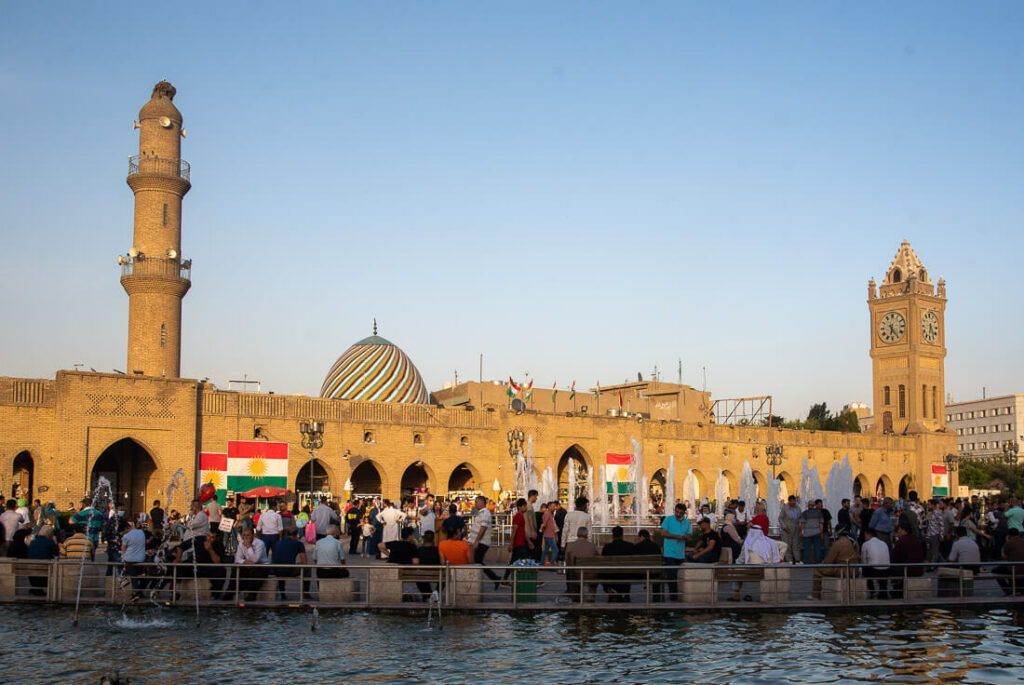 How to move around Erbil
Taxis
The easiest and most comfortable way to move around. Typically, any ride within the city costs from 3,000 to 5,000ID.
Buses
Most likely, you won't need to take a bus but, if you are traveling on a budget and staying in Erbil's suburbs – in New Hawler for example – you may have to take the bus. The bus station is close to the citadel, next to Downtown Mall.
Getting out of Erbil
Local shared taxis are the most common way of moving around the country. You may also find mini-vans, which are cheaper but they travel to very few places and run less often. In any case, the terminal is right here: 36.205632, 44.046895.
In my Kurdistan itinerary, you can read more about it.
Things to do in Erbil, the capital of Iraqi Kurdistan
Remember to get travel insurance for Iraq
IATI Insurance is one of the very few that covers travel in Iraqi Kurdistan (+ COVID-19)
Get 5% discount if purchasing via this link
Erbil is quite small, hence, most sites can be reached on foot.
Visit Erbil – Map of the things to do in Erbil
Enjoy a perfect sunny day at Erbil's main square
The best thing to do in Erbil is visiting its main square, a lively place that is miles away from the stereotype you may have of Iraq.
This is where the Kurds meet, socialize and, basically, hang out. It is always crowded with all kinds of people, from kids to the local young hipsters and old men in their traditional clothes.
The square is enjoyed by sitting on any terrace from the many cafés around, which are always filled with Kurds having chai and smoking shisha. Just sit down, observe and all the pieces will come together.
Read: Places to visit in Iraqi Kurdistan – A 2-week itinerary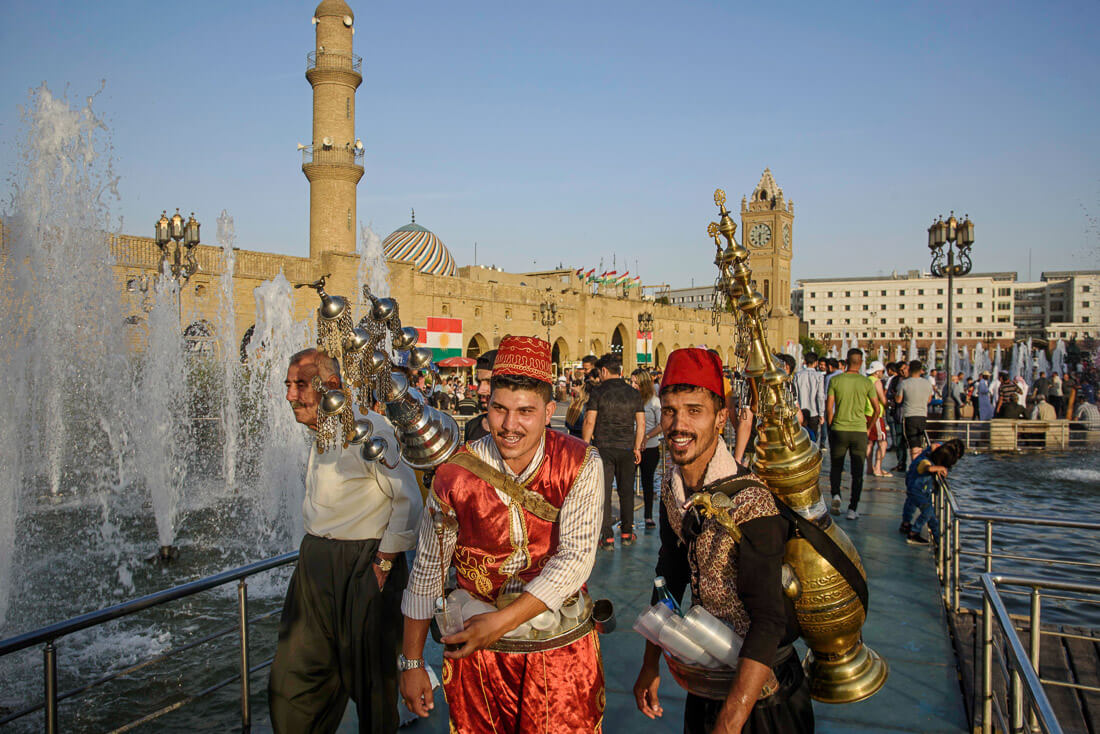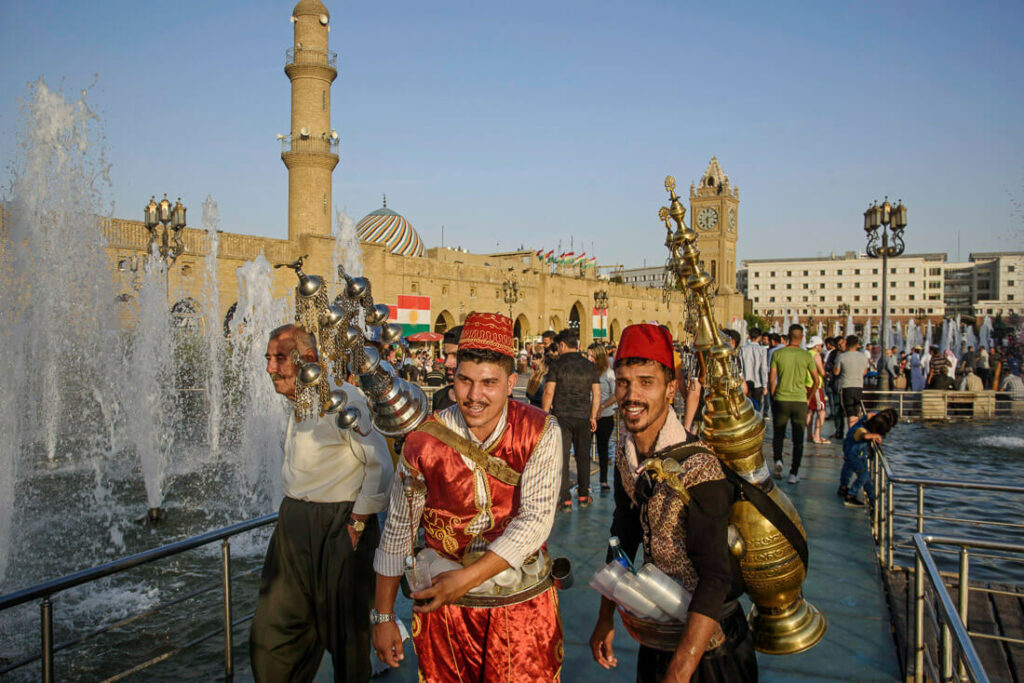 Check out the obsession the Kurds have with worry-beads
The Kurds, especially the elderly, have one hobby, which is that they spend the whole day buying, selling and playing around with worry-beads, a sort of necklace. They touch them, squeeze them and switch them from one hand to the other, non-stop, for the whole day.
You can see people playing with worry-beads all over the Middle East, especially in Turkey, but seriously, nowhere else it is as crazy as in Erbil and Iraqi Kurdistan in general.
Traditionally, they used them for praying but then, they became a way to fight against stress, to the extent that it has become a habit which they can't stop.
There is even a worry-bead market in the main square itself, one of the most interesting things to see in Erbil.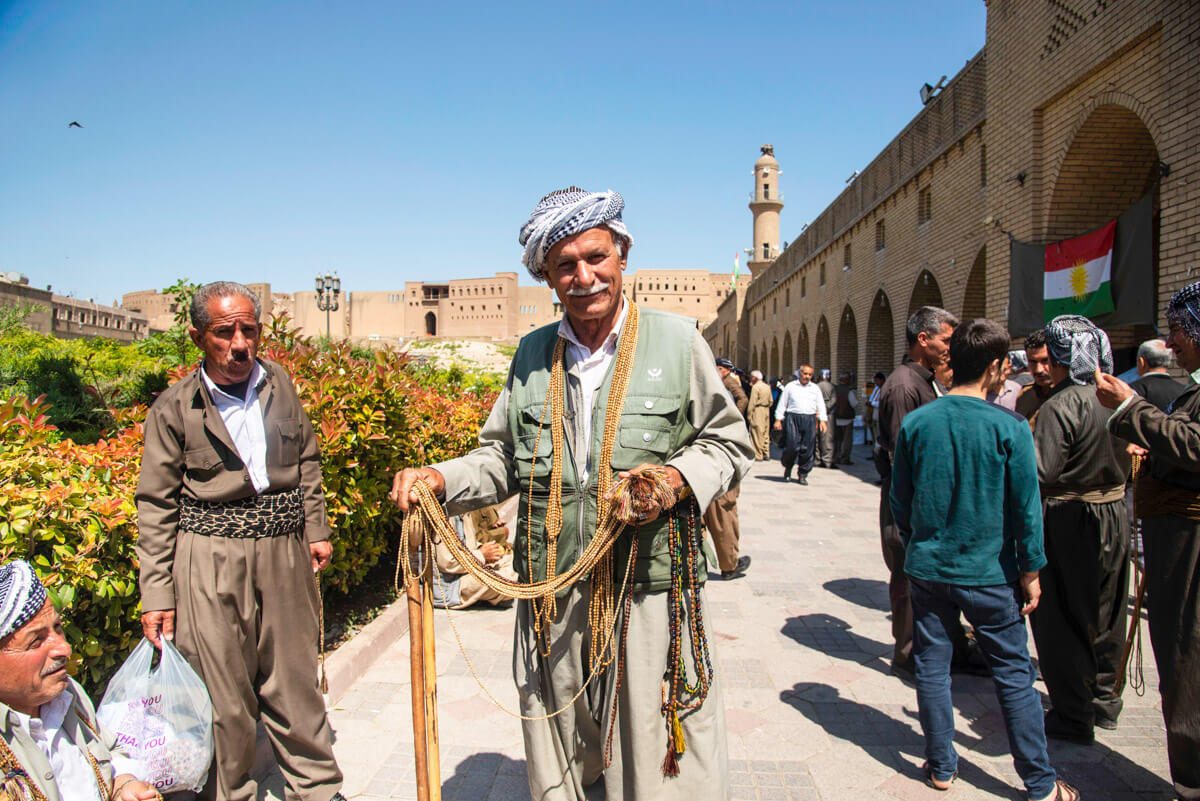 Visit Erbil Citadel, a UNESCO World Heritage site
Erbil's Citadel has over 7,000 years of history and it was proclaimed a UNESCO World Heritage in 2014.
Nobody lives inside anymore but there are museums, buildings under restoration, and a souvenir shop, where you can buy fridge magnets, carpets or even a coffee cup featuring Sadam Hussein.
To be very honest, the inside of the citadel is not very exciting, as the restorations seem to take forever. The views, however, the best ones to see in Erbil, especially at sunset, when the orange light covers up the minaret and clock tower of the main square.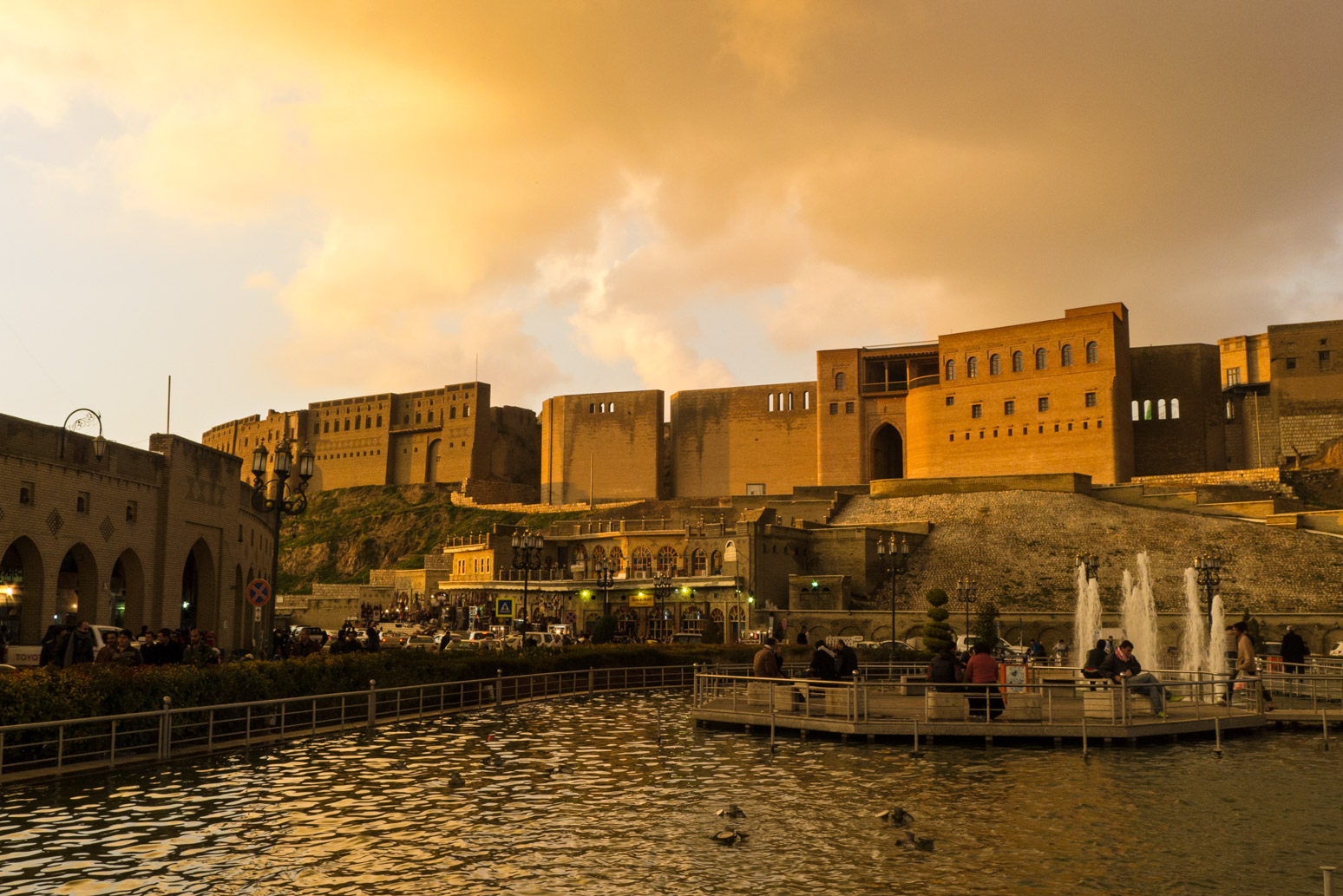 Go for drinks to Ankawa, Erbil's Christian district
Ankawa is home to the largest Christian community in Kurdistan, an area packed with loads of liquor stores and churches and, of course, where the nightlife in Erbil is going on.
The area is very pleasant to walk around, as you barely see cars and you won't experience the chaos the Middle East is famous for.
Moreover, if you are tired of Kurdish food, here you will find a large variety of international restaurants, including Indian, Italian or Lebanese.
They are a bit pricey but they are pretty good. I actually got some amazing Indian dal and curry but, perhaps, it was because I had spent more two months eating the same thing every day when I was traveling in Iran, so putting some Indian spices into my mouth was like an explosion of flavors.
After some hard-backpacking, Ankawa was one of the best places I visited in Erbil.
By the way, Ankawa is a bit far from Erbil's citadel (5-6km). A taxi should cost around 3,000-4,000ID.
Read: Solo female travel in Kurdistan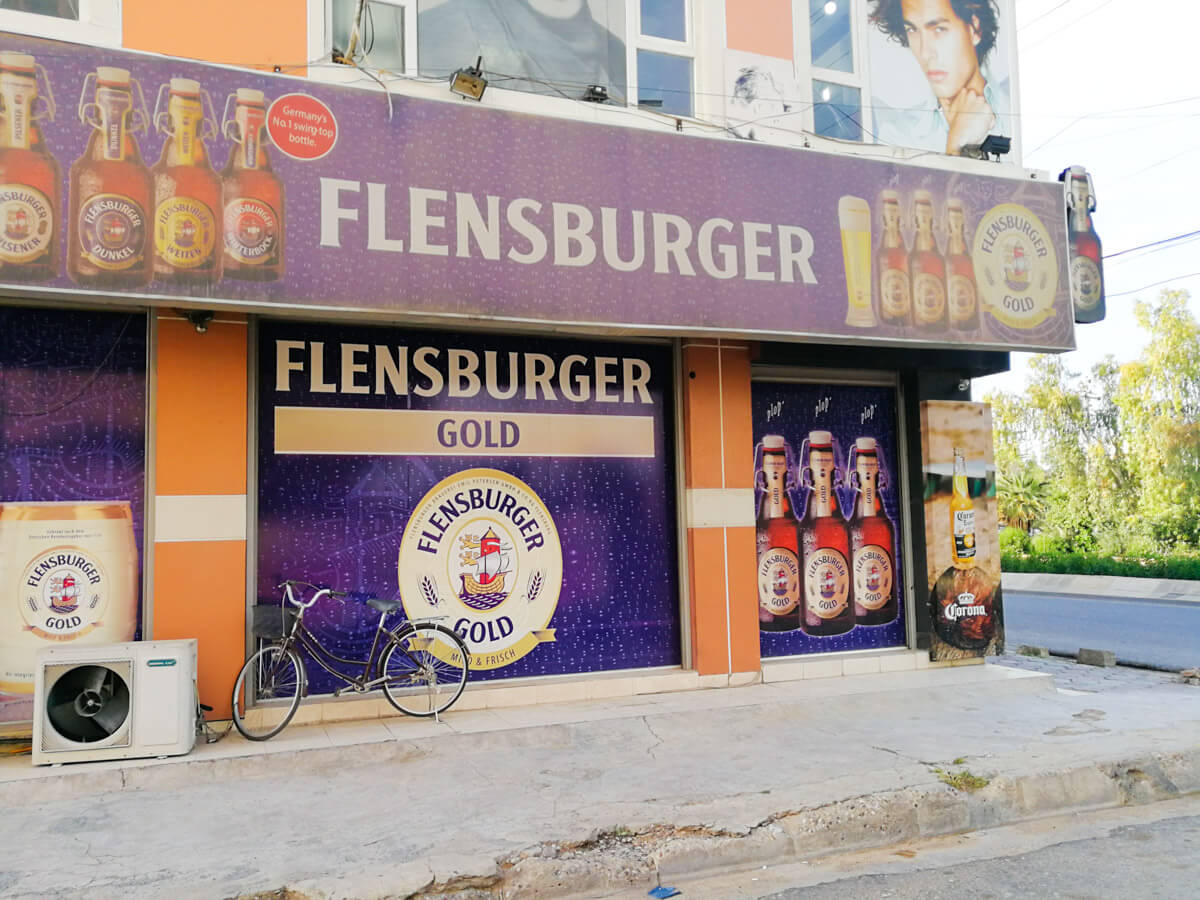 Have some tea at one of Erbil's historical teashops, like Mam Khalil
A visit to Erbil won't be completed without enjoying a cup of tea at Mam Khalil Tea House.
Serving everyone from famous politicians to tourists and all the locals in general, Mam Khalil was opened in 1952 and hasn't been closed since then.
The most famous Kurdish intellectuals and politicians and from other places in the Middle East have slurped sweet Kurdish tea in this hidden, cozy café, and you should do the same.
It's located inside the covered bazaar.
Another epic, historical café which you can visit is Machko Chai Khana, built into the wall of the citadel, western part of the square. Opened in 1940, it's actually older than Mam Khalil, but I personally find Mam Khalil to be cozier.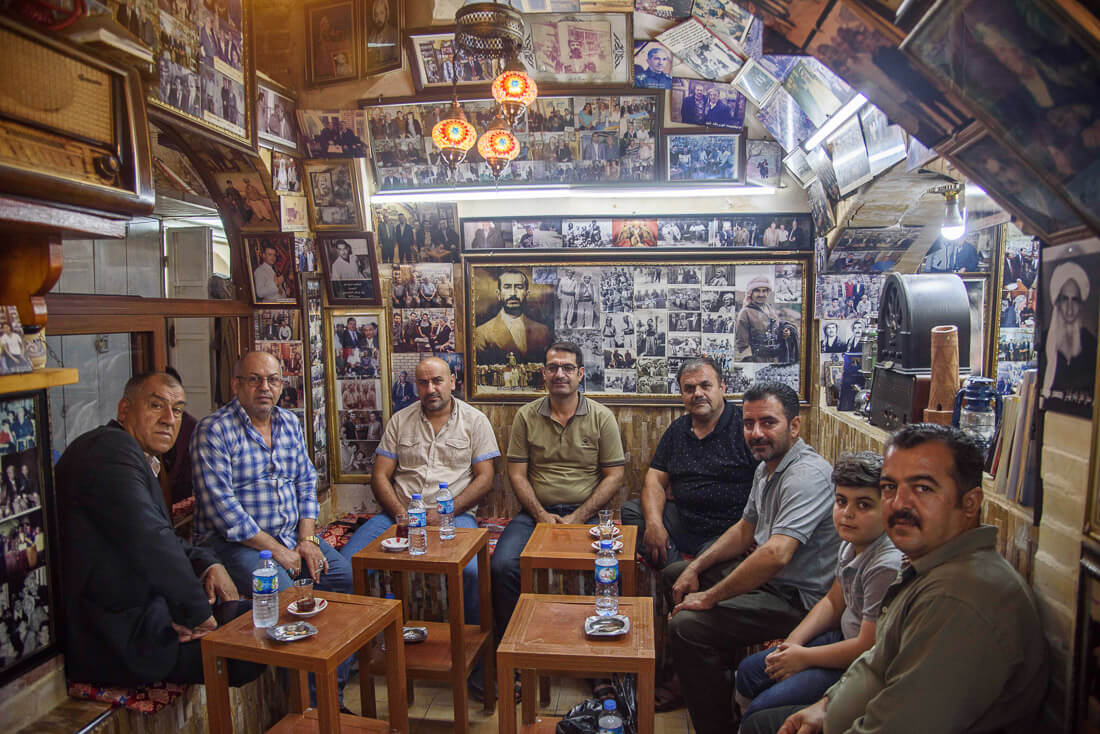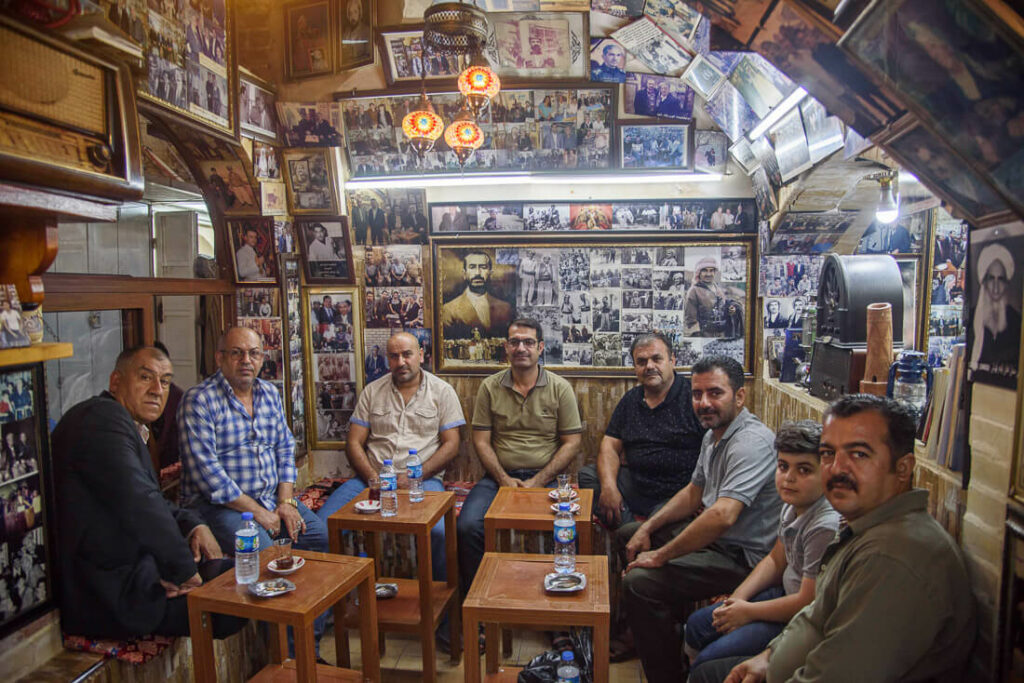 Stroll Qaysari bazaar (the covered bazaar)
This maze of narrow alleys contains the most traditional shops in the city, from fabrics to dried fruits.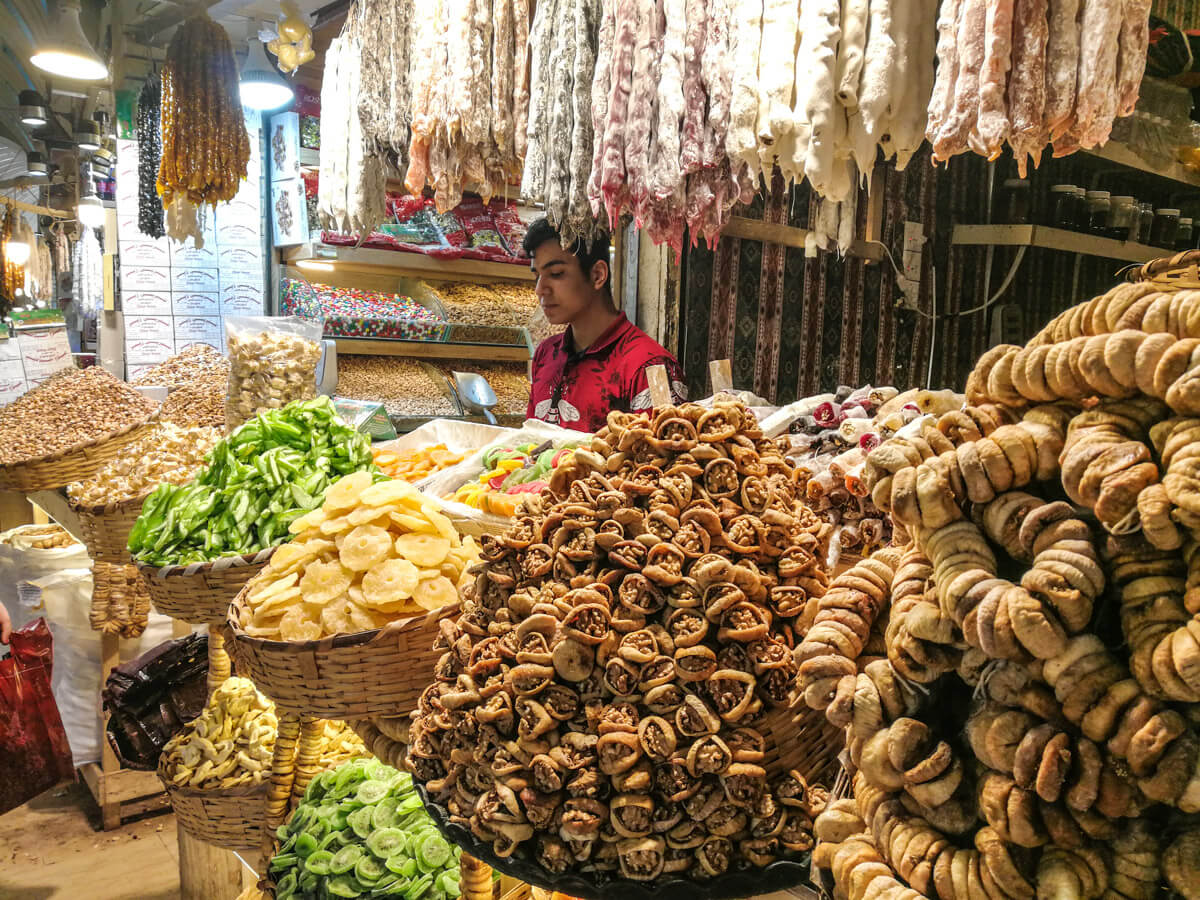 Allow some time to walk around and besides Mam Khalil's teahouse, I particularly liked the jamadany shop – the traditional Kurdish scarf, whose design changes across the region – and the klash workshop – where they make and sell the traditional hand-made Kurdish shoes
Uusally, locals don't mind being photographed so, if you are into street photography, this is the place to go.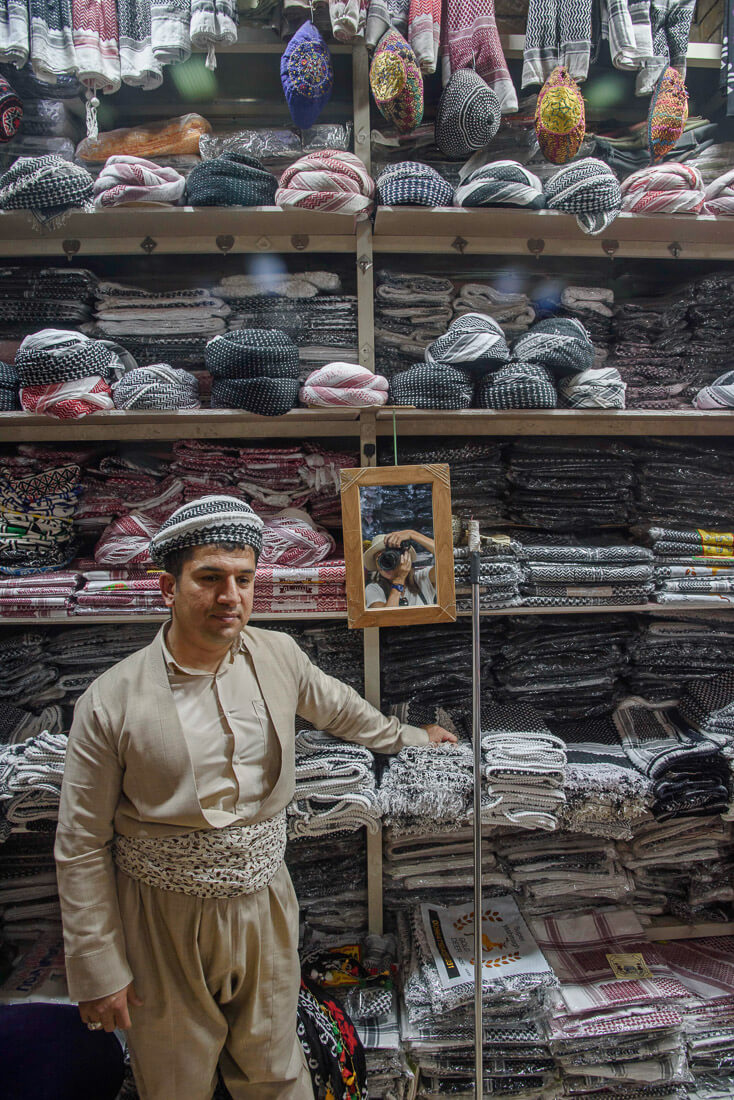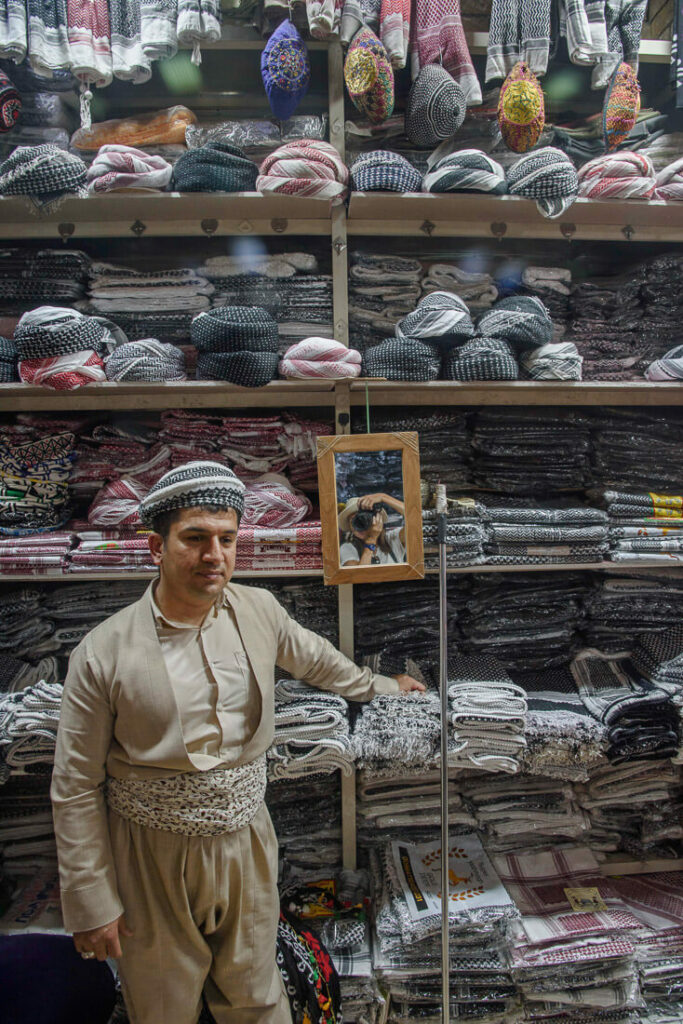 The money market
The craziest place.
The exchange offices in Erbil are street stalls with no security, where the locals have huge bundles of money on the counter, without a window, without surveillance and in the middle of the street.
You can find a few money exchange stalls in the covered bazaar, but there is a specific market with plenty of them. Most stalls have Iraqi Dinars but I saw a few tables with loads of Syrian notes with Bazar al-Assad's face printed on them.
It's sort of a sensitive place, so be careful when taking photos.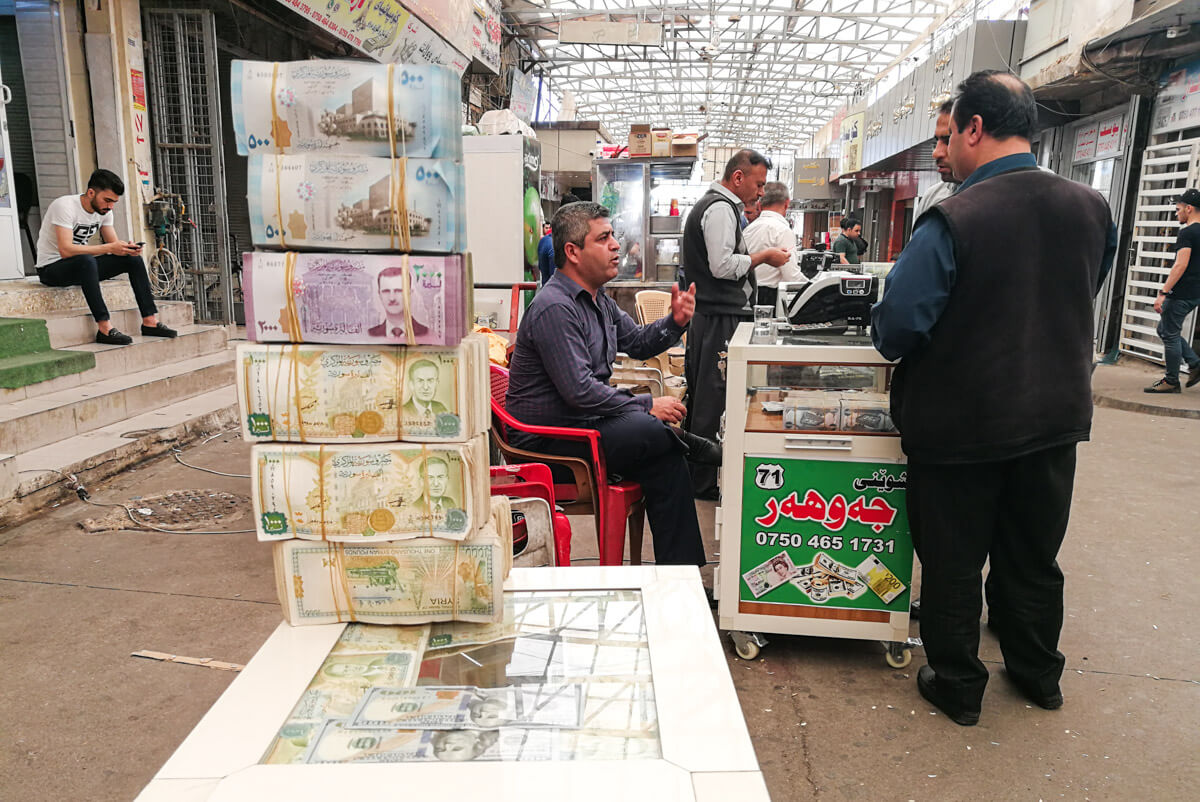 Check out Erbil's particular street art
Not sure whether this may be considered graffiti or not but there are some peculiar murals on a few walls across the city.
All of them represent peace, Kurdish soldiers' heroism and the important role that women play in military Kurdish affairs. In case you didn't know, the Kurdish women participate in the battlefield.
I saw these paintings when I first traveled to Erbil back in 2015. However, those walls belonged to a Government building and, after taking the photo, some soldiers came from across the street and were actually quite upset.
It was not a big deal anyways but, when I came back in 2018, the murals were gone.
Read: Visiting a Syrian refugee camp in Iraq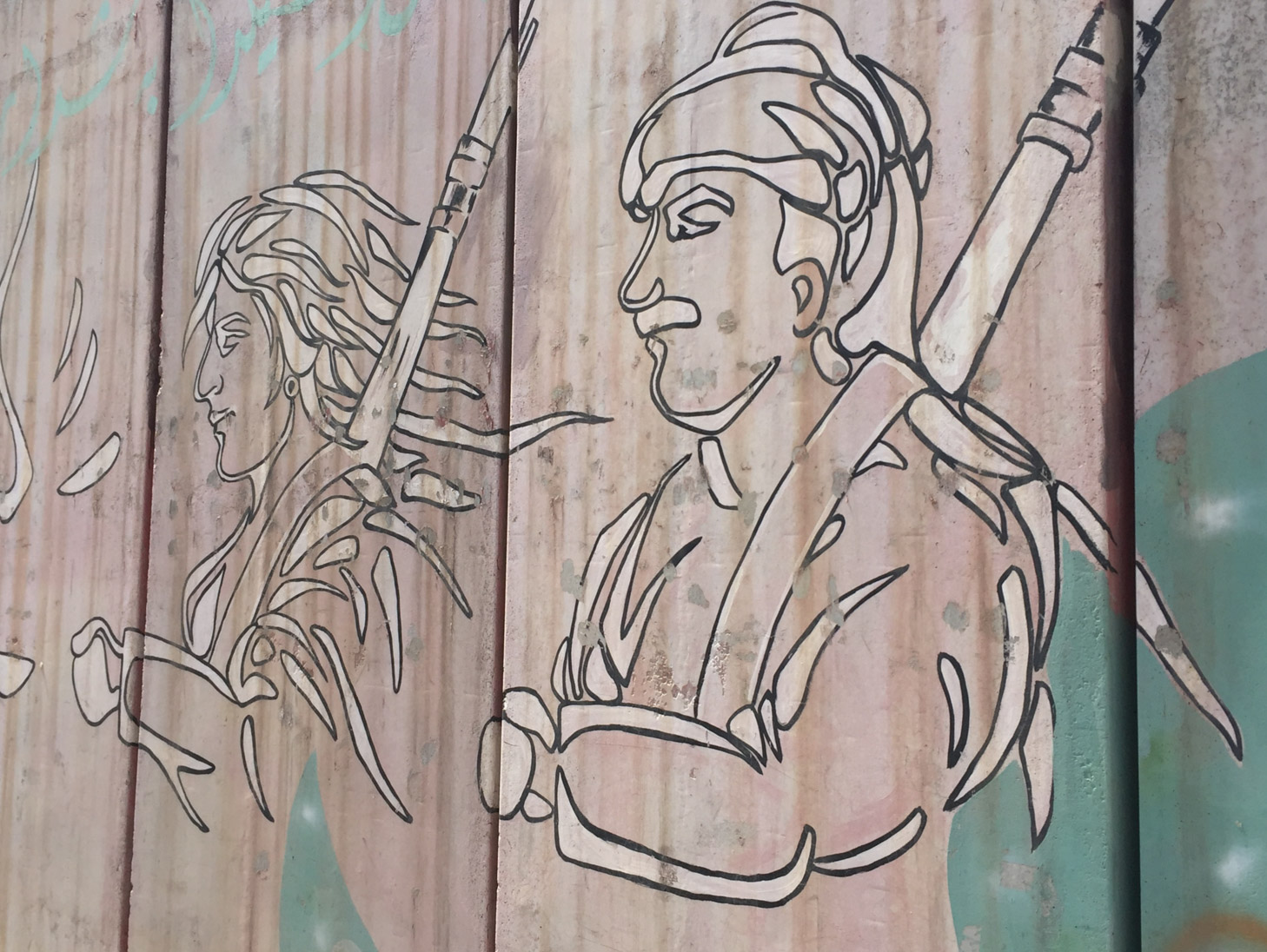 Explore the abandoned Arab Quarter
For your information, Kurds are not Arabs, yet, both cultures have been coexisting for a long time.
The old Arab quarter is located in downtown and, nowadays, it is completely abandoned, in ruins, which makes it particularly interesting to walk around and feel the creepiness of the place.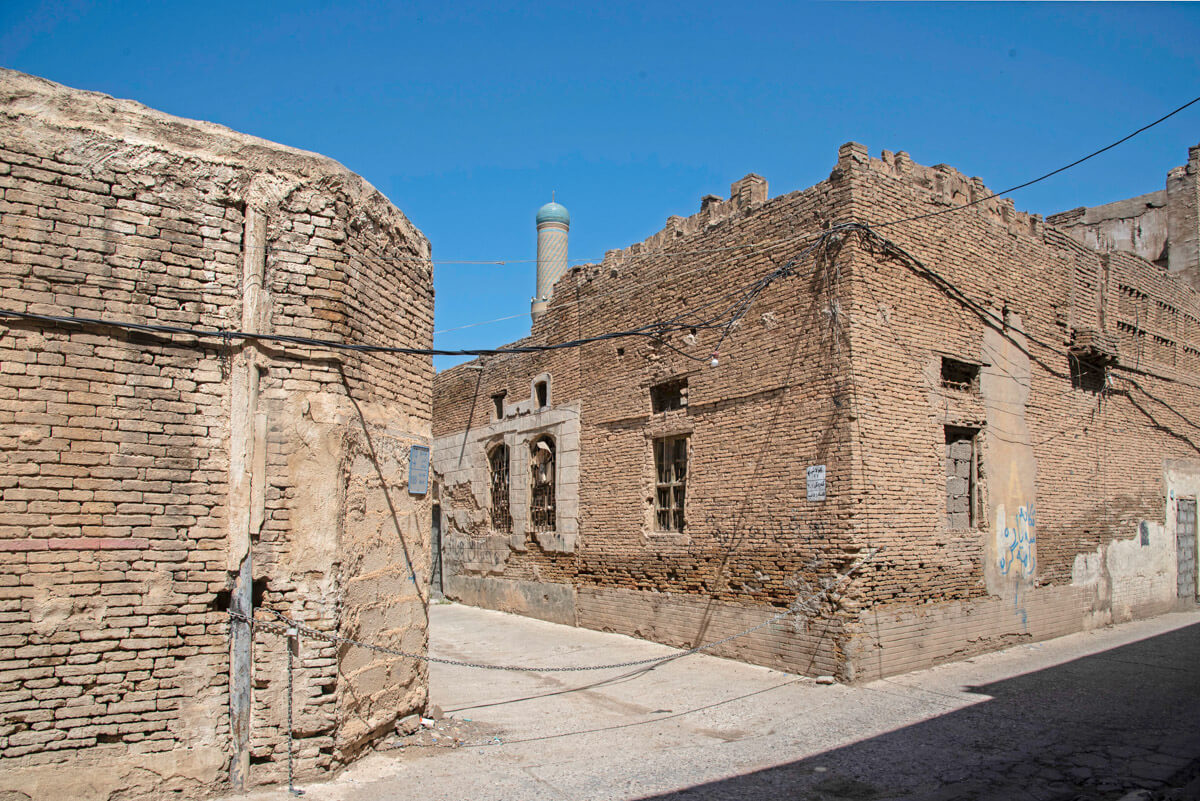 Jalil Khayat Mosque, Erbil's Grand Mosque
Located within a walking distance from Erbil's square, this is the largest mosque in the city, whose design resembles the Blue Mosque in Istanbul or the Mosque of Muhammad Ali in Cairo. The interior is absolutely jaw-dropping.
It's relatively new. Its construction began in 2005 and was completed in 2007.
Some non-Muslim travelers have reported having some trouble getting in. It depends on the guard's mood but generally, dress modestly and try NOT to be there during the time of prayer.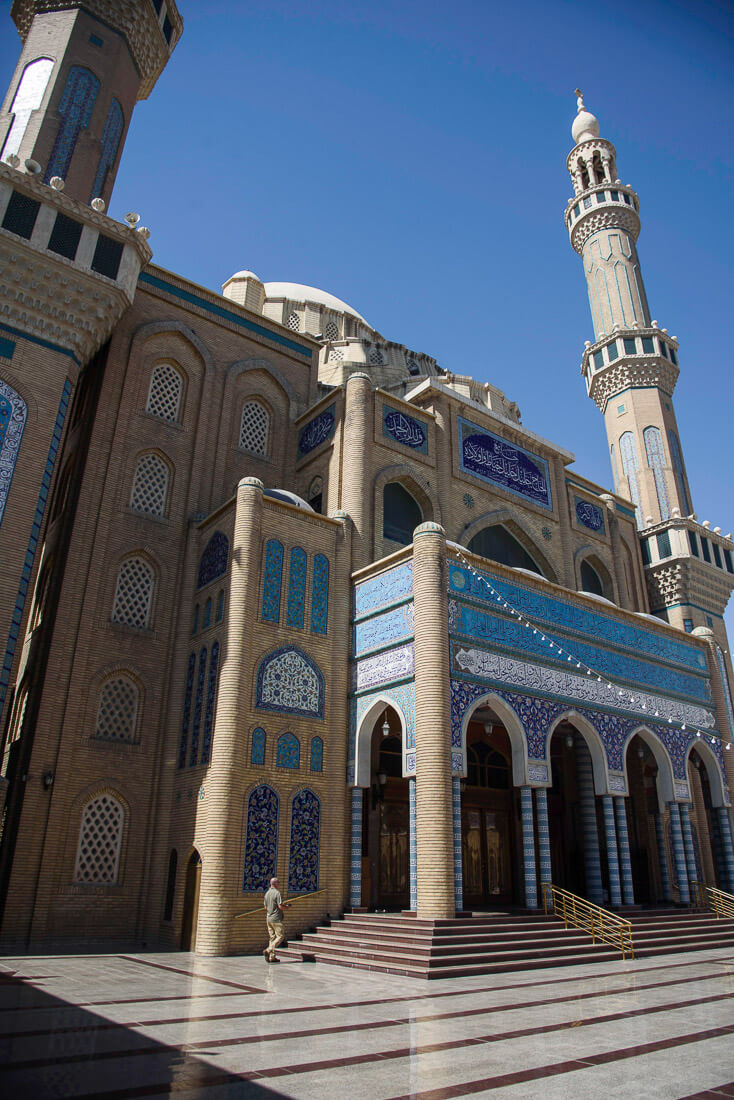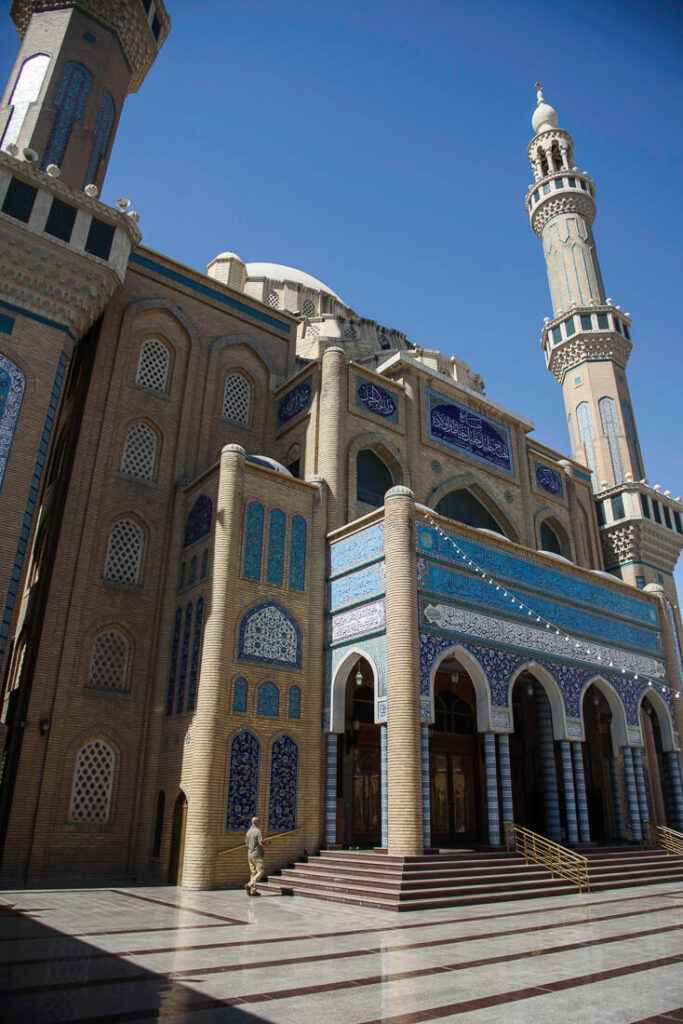 Where to eat in Erbil
My list of the best places where to eat in Erbil.
Iskan street food – An entire street packed with tens of fast-food restaurants which are all opened 24/7, the busiest time being after 12am. Here you will find the best shawarma in Erbil.
Best local kebab – Kebab Yasin – Arguably, the best place for kebab in town. It's located inside the covered bazaar.
Best Syrian restaurant – Fuul w Hummus – In Erbil, there is a huge Syrian population and this restaurant serves the best Syrian food.
Best Kurdish restaurant – Tamdar – The best spot for traditional Kurdish food.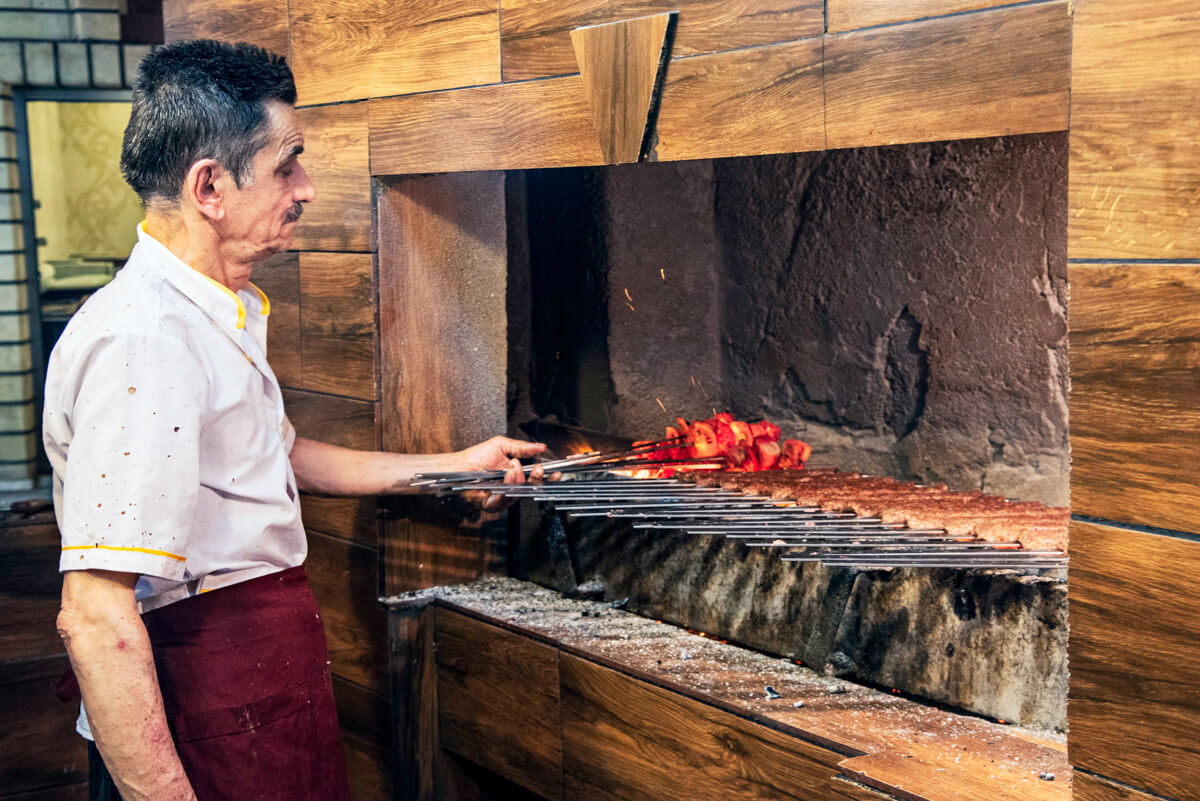 More information for visiting Erbil
📢 In my Travel Resources Page you can find the list of all the sites and services I use to book hotels, tours, travel insurance and more.
All guides and articles for traveling in Iraq destination
Check more city guides