When you are traveling around Myanmar it is quite common to be asked: "Why did you choose to come to Burma?". And the answer is always the same: "Because I believe that now it's the right moment to come". The country has massively improved in tourism infrastructure since the relative democratic transition started. Traveling around has gotten easier than ever, and definitely, this is the country where you can easily experience South East Asian culture without having to deal with the tourist crowds existing in Thailand, Cambodia or Vietnam.
Nevertheless, a lot of foreign people who come to Myanmar get disappointed when they get into Bagan region or Inle Lake and discover that they are not alone since dozens of buses stuffed with hundreds of tourists are arriving every day. They get disappointed because the amount of tourists is way over their expectations. Yes, my dear friends. Burma is not a tourist-free country anymore. However, experiencing unique Myanmar is fairly easier than any other neighboring country. The objective of this post is to show you how to easily enjoy Myanmar off the beaten track.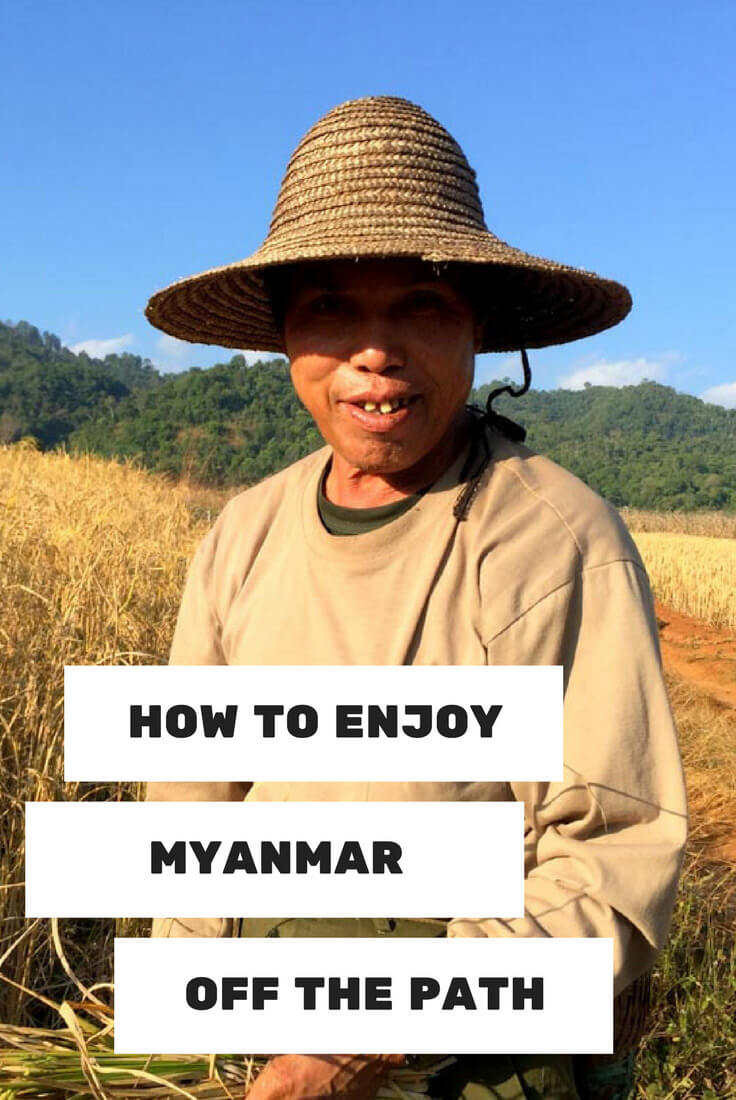 How to experience Myanmar off the beaten track?
You might think that the only way to enjoy Myanmar off the beaten path is by going to these called "forbidden areas"  where you need to get a special permit which you need to apply for a long time in advance. In fact, the forbidden area is literally almost half of the country. Can you imagine how many opportunities to get off the beaten path?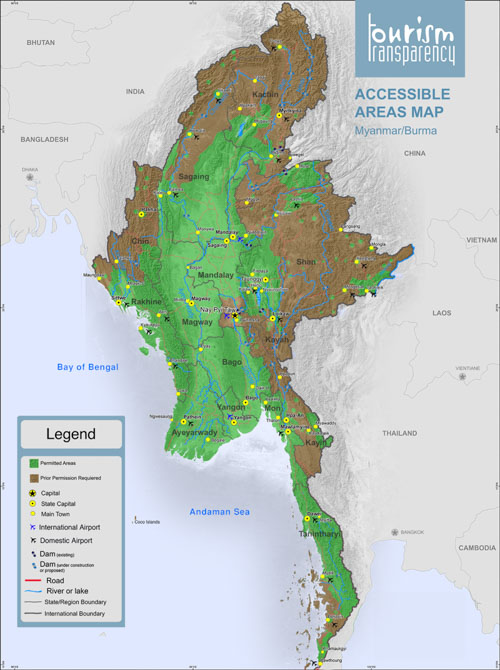 I am pretty sure that most of these areas have never been visited by any tourist. However, going there implies having a lot of time and also a big quantity of money. Do you have it? If you do then that is awesome! If you don't, then don't worry at all! There are so many opportunities and activities to enjoy Myanmar off the beaten track. Yes, the number of tourists is considerably high in all key touristy sites, but you just need to get slightly further away than the average of people and suddenly you will find yourself immersed into the actual Myanmar culture and local life. You will notice that people laugh when they see you. They point you out and you get a feeling of being a rock star.
Having said that, based on my personal experience I am going to list you the top 14 non-touristy activities to enjoy Myanmar of the beaten path.
Go to see the sunset from a solitary temple in Bagan
Avoid the most popular temples and don't even dare to go to Shwe San Daw temple. Even though it is the tallest one, your experience will be interrupted by a massive number of tourists. To avoid them, just head to the temples located in the South or South East part of the region. If you don't feel like going too far, between Mya Zedi and Shwe San Daw there are a couple of temples relatively tall and free of crowds.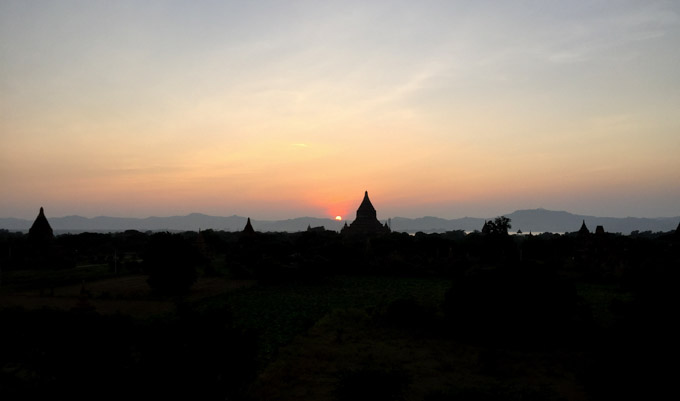 Visiting the tattooed face women villages of Mindat, Chin State
In Chin State, one of the least visited states in Myanmar, you can find a few villages where the last tattooed face women live. The origin of the tattoos is uncertain but there are a bunch of theories that explain it, the most interesting being that it made the local women look ugly and it would prevent the British colonists from assaulting them.
Read more: Tattooed face women villages of Mindat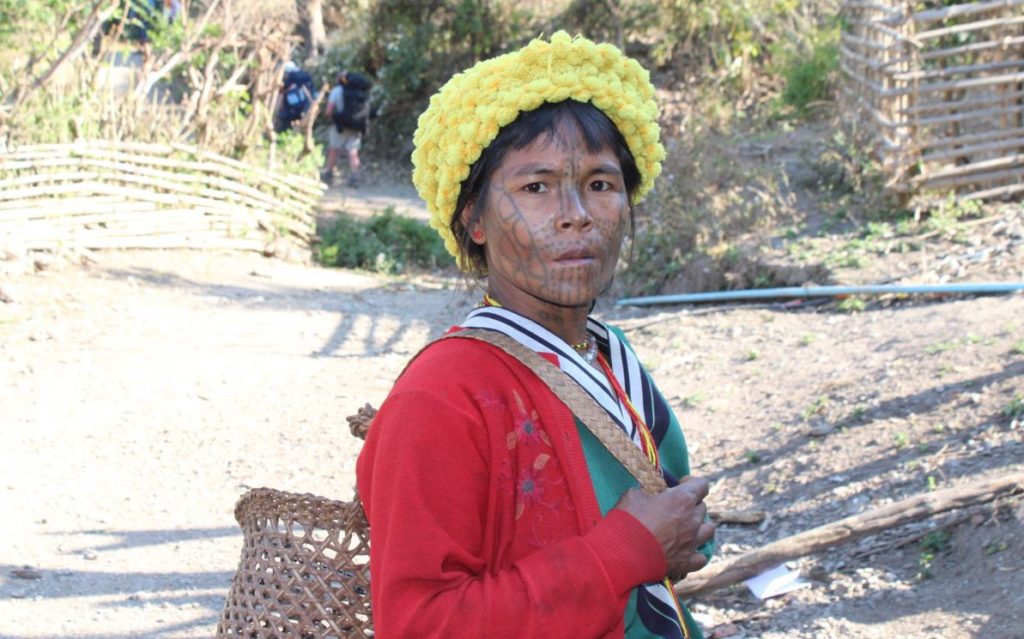 Visit peanut plantations outside Bagan
Go to see peanut plantations and discover that they grow like potatoes do! Directly from the ground!! You will find them along the road from Bagan to Mount Popa (10-15km from Bagan).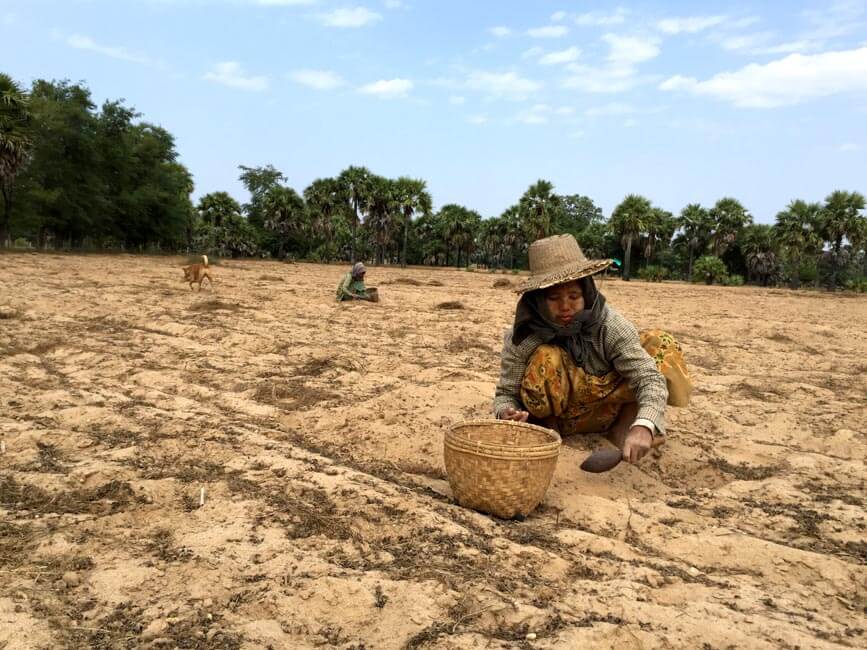 Get out of the city and discover the rural life of Burmese people
80% of Myanmar population live in rural areas. Rent a bicycle and start riding towards the fields to get a glimpse of unique Myanmar.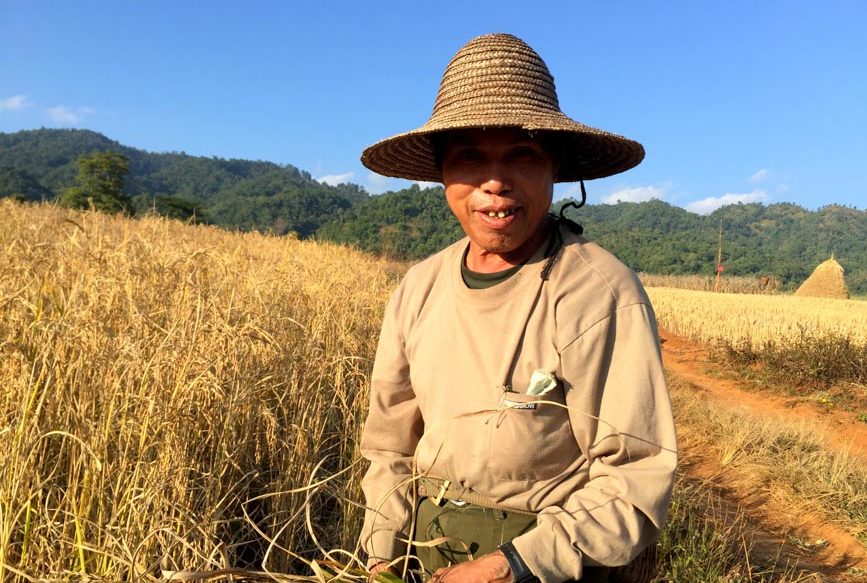 Follow the little Buddhist monks
Wake up extremely early in the morning and follow the little Buddhist monks collecting rice around their village for awesome picture opportunities.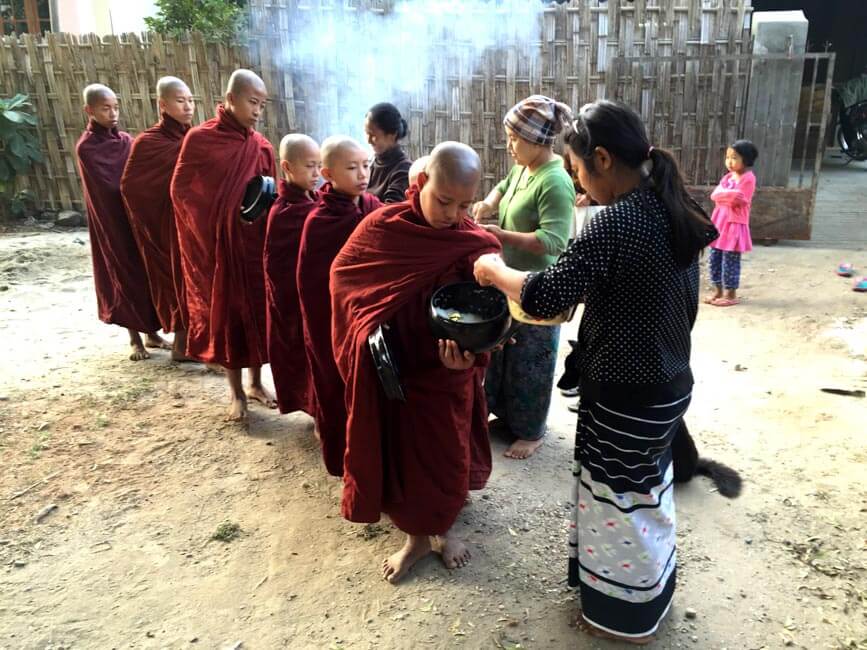 Discover remote and authentic long neck women villages
In Loikaw there are plenty of remote Kayan people villages. Don't go to the typical ones where all tourists go. For more information check out this post: The authentic long neck women villages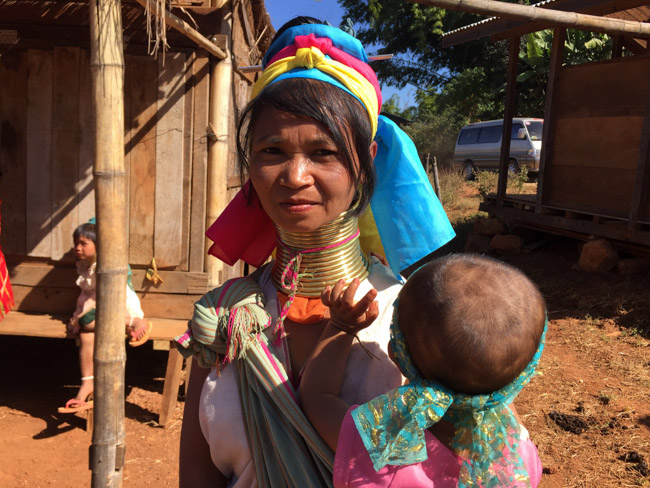 Spot elephants randomly
Myanmar is the country with the biggest population of domestic elephants. They are used to collect wood from the forest. Most of them live in Loikaw and the surrounding regions.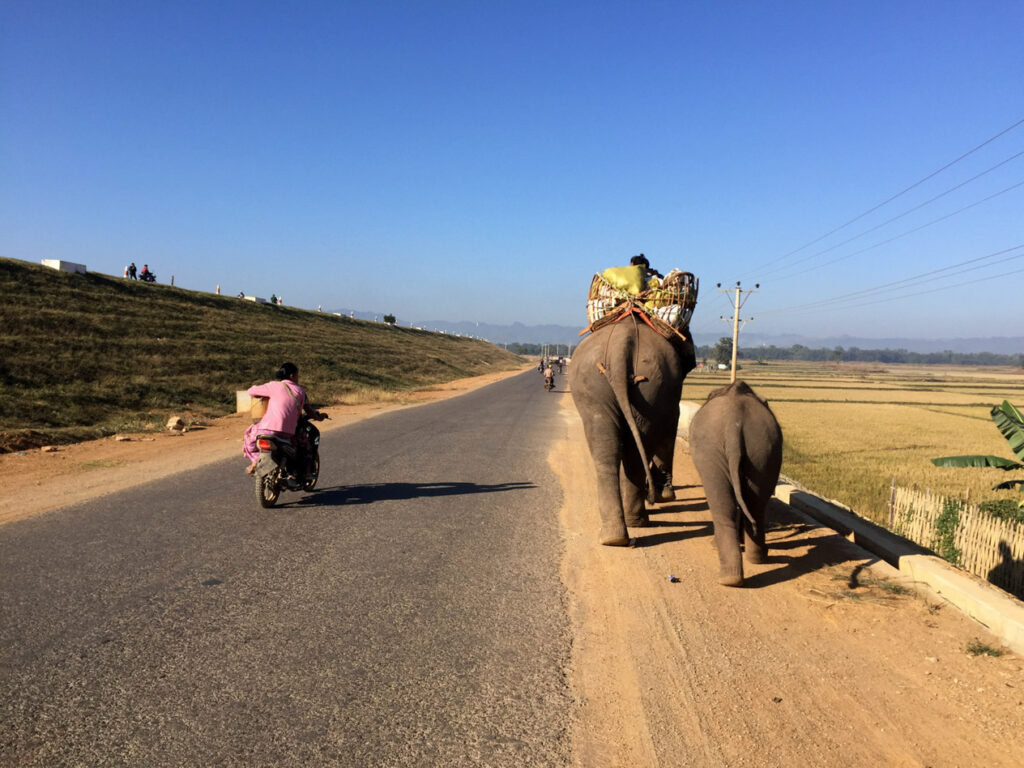 Do you feel like going to Nay Pyi Taw?
Have you ever been to Dubai? Nay Pyi Taw is like Dubai but without sky-crappers. It is the former capital one of the fakest cities to which I have ever been. Can you imagine a city in Myanmar with 24/7 electricity and empty roads with 4 lanes per direction? Only if you have the time, I encourage you to spend a day (no more) in Nay Pyi Taw. If you are like me you will find it sort of interesting.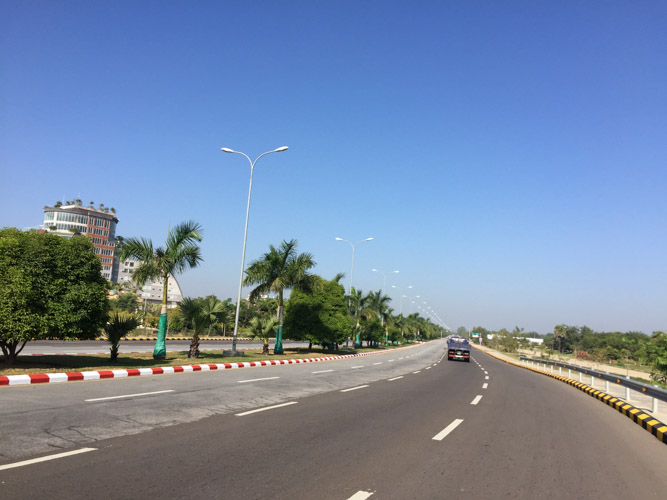 Chew betel nut with the locals
Most Burmese people look as though their gums were bleeding. It is not blood but they are continuously chewing one substance called betel nut which is believed to have some anti-infection properties.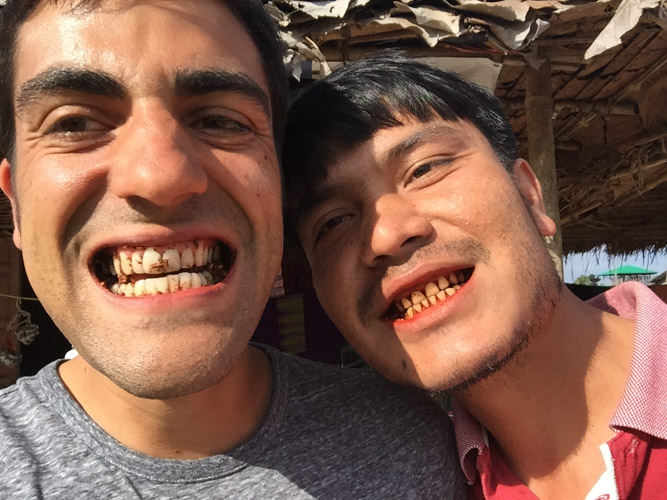 Go to a school
Burma is one of those places where locals don't care about where you go. You can freely enter anywhere you want and no one will complain. One day I entered a school and I just spent some time walking around and I even sat down in the middle of a class.
Go trekking and explore villages & tribes in Hsipaw by yourself
Around Hsipaw, there are plenty of villages where people from different tribes live. Many of them receive only a few bunch of visitors every year. In my opinion, (together with Loikaw) the most accessible off the beaten track place in Myanmar.
For an awesome off the beaten track trek, check out the article of my fellow travel blogger Travelsauro: How to Hike from Namhsan to Hsipaw on your own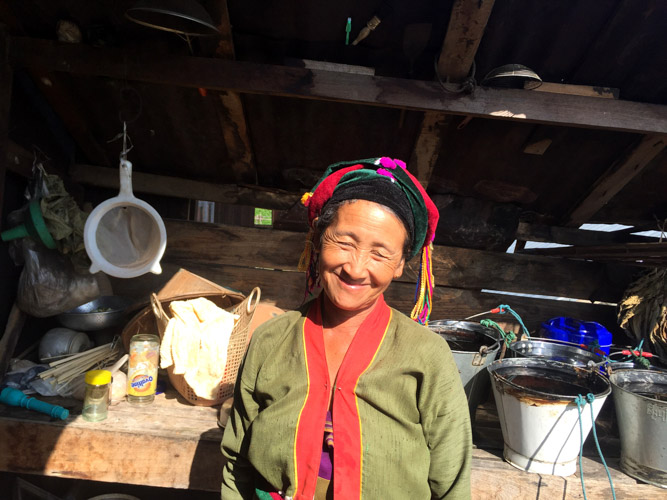 Travel in a minivan with the locals
There is nothing more rewarding than traveling by bus with the locals, especially if you are traveling to remote spots. They are very happy to meet foreigners in the bus because they don't get to see them very often. Yes, the trip will be longer and harder. But you will get to know and see many interesting things by only talking to the person next to you.
Read: 7 Off the beaten track places in Egypt 
Talk to the locals and meet them
If you have decided to go to Myanmar you already know that the country has opened their borders internationally only some years back. Before that, it was strictly forbidden for locals to have any kind of contact with foreigners. Therefore, Burmese people still are very curious to meet foreigners. Just approach them. Talk to them. Ask questions. They will be very happy. You will learn so many things about the country and most likely you will be invited to their place for an awesome meal.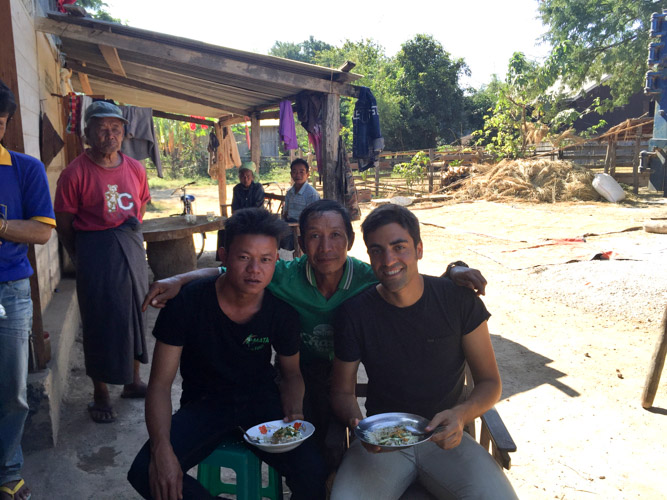 Trek to the top of the Golden Rock
If you decide to go to Kyaiktiyo Pagoda you need to know that there are 2 ways to reach it from the base village Kinpun. You can go either by bus (like most of the foreigners) or you can take the 4h trek and enjoy not only the magnificent views and nature but also get in contact with pilgrims. I say for sure that this mini trekking is pretty much off the beaten path.