Despite the fact that Lebanon is one of the tiniest countries in the world, it also brags about being one of the most culturally diverse countries on the planet, where dozens of different religions coexist pacifically.
With an ancient and fascinating history, the best nightlife in the Middle East, awesome cuisine and a liberal and westernized social life, sometimes you may forget that you are actually at the heart of the most turbulent region in the world.
For all the information, don't forget to read my travel guide to Lebanon
need to know for traveling in Lebanon
Quick facts
Capital: Beirut
Population: 6 million (112th)
Languages: Arabic is the official but French is widely spoken among many educated people.
Area: 10,452km² (161st largest country)
Visa
Practically all Western nationalities can get a FREE 30-day visa on arrival at the airport.
Getting in
You can fly to Beirut from many European cities like Madrid, Frankfurt, Paris, and London. Also from Istanbul and Dubai.
In terms of traveling overland, the border with Israel remains closed but you can easily enter from Syria.
Travel Insurance
Lebanon is one of those countries where you must travel with insurance, as it is a wild place where people drive crazily.
I recommend IATI Insurance
5% discount if booking here:
Best time to visit
Lebanon is a year-round destination. Summers are hot but it is ideal for hiking and there is a lot going on in Beirut.
Winter is the season for skiing but the cities never get too cold.
Spring and autumn are the most ideal months to travel around.
Money in Lebanon
The official currency is the Lebanese Pound
The official rate is:
1 USD = 15,000 LBP
In the black market, you can exchange it for up to 100,000 LBP
Budget: starting at $35 a day for budget backpackers.
---
The crisis in Lebanon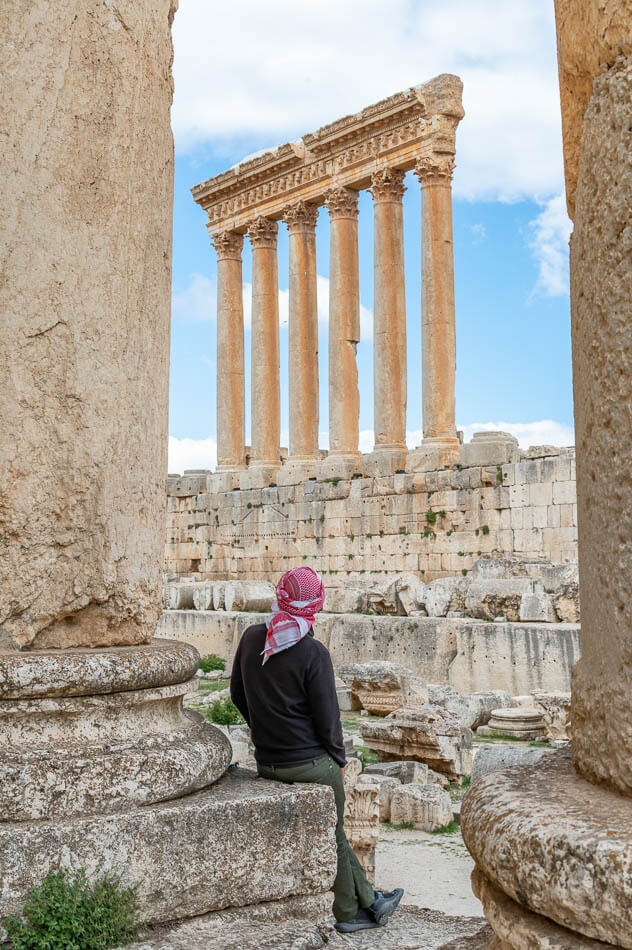 Lebanon is going through one of the worst financial crisis in modern history.
In 2018, 1 dollar was worth 1,500 LBP. Today, it is worth more than 100,000 LBP, and the Lebanese Pound keeps devaluing more and more every day.
There is a shortage of power and thousands of Lebanese have left the country.
Beirut used to be considered the Paris of the Middle East but, today, it only has a fraction of the glamour it used to have.
Still, I do recommend traveling to Lebanon: their sights are still there, the food is as good and locals keep being as kind-hearted as they used to be.
---
Top experiences in Lebanon
To experience Beirut's cosmopolitan life
The capital of Lebanon is the most Westernized Arab Capital. Read: A travel guide to Beirut.
The legacy of war
Buildings filled with bullet holes and things like that can be found all over the place in Beirut.
The mountains of the north
The northern mountains are home to the cedars as well as some pretty remote monasteries.
Epic Roman ruins
The ruins of Baalbek are some of the most important Roman ruins outside of Rome.
Check our 2-week Lebanon itinerary
tips for Lebanon
Accommodation
It's difficult to find budget accommodation in Lebanon, but Beirut has by far the largest offer. A good idea is to base yourself in Beirut and do day trips.
Excursions from Beirut
From wine tasting to visiting Byblos and Baalbek, there are many activities, excursions, and day trips that you can book from Beirut with just one click.
Transportation
You can easily move around by either minibus or local shared taxi.
If you can afford it, renting a car can be a good idea too.
---
ALL MY ARTICLES ON LEBANON