Ukraine is, in my opinion, the most fascinating destination in Eastern Europe, a country where you can visit from the dreamiest castles and perfectly shaped old cities to real offbeat places such as a nuclear missile launch facility and one of the most vibrant capitals in the continent, Kiev.
Read my travel guide to Ukraine.
need to know for traveling in Ukraine
Quick facts
Capital: Kiev, or Kyiv
Population: 42 million, excluding Crimea (33rd)
Language: Ukrainian is the official language, a Slavic language similar to Russian. Russian is widely used too and in the Eastern part, Russian is the primary language.
Area: 603,550km² (45th largest country)
Visa
Most nationalities can get a 90-day free visa on arrival but some countries, including Australia and New Zealand, need to pre-arrange an e-visa.
Getting in
Kiev, Odessa, and Lviv have the largest international airports.
Traveling overland from Poland, Hungary, Romania, Slovakia, and Romania should be OK as of today.
The borders with Russia and Belarus might be closed due to the recent conflict.
Travel Insurance
For Ukraine, I recommend IATI Insurance: budget plans and covers adventure travel.
5% discount if booking here:
Best time to visit
Ukraine can be visited all year long, as most activities are based on visiting cities, with proper clothes, even in winter you should be fine. I loved visiting it in autumn because of the beautiful colors. Some parts of Ukraine can be very hot in summer.
Money
The official currency is the Ukrainian Hryvnia
1 EUR = 40 UAH
You find ATMs all over the country and can use your debit card in all big cities and towns, but not in rural areas.
Budget: starting at $25 a day for budget backpackers, eating in local eateries, and having a few drinks.
---
Is Ukraine safe nowadays?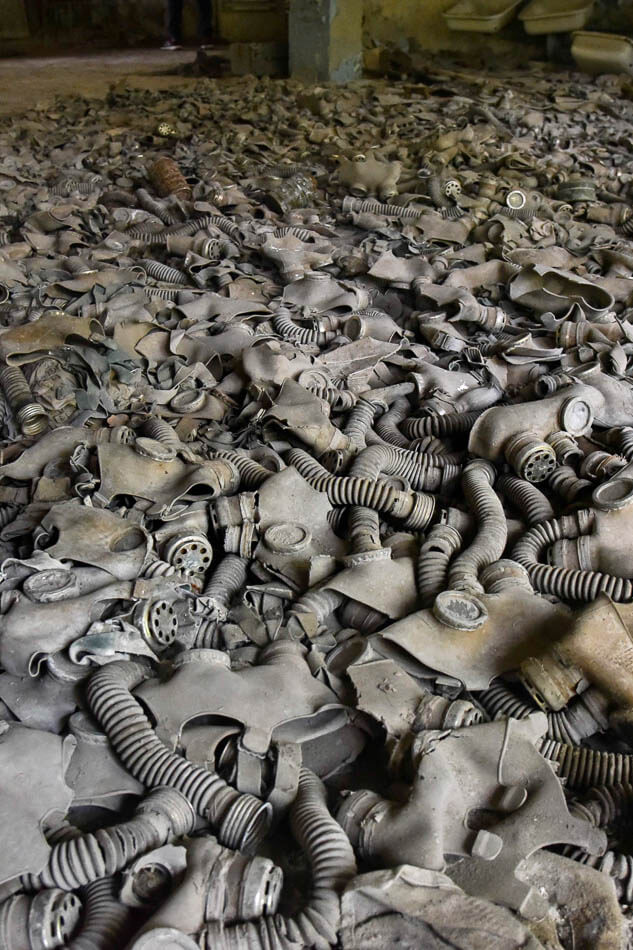 As you might know, Ukraine is going through a bloody war against Russia.
However, many travelers are still venturing into Ukraine, especially in the Western areas, from Lviv all the way to Kiev.
Travel reports suggest the situation there is relatively stable but it's not recommended to travel further east.
---
Top experiences in Ukraine
Trekking in the Ukrainian Carpathians
Mountain villages and very authentic people.
Hang out in Kyiv
One of the most energetic cities in Europe.
Visiting a nuclear missile launch facility
One of the few places in the world where you can do it.
Exploring Chernobyl
Pay your respects and visit the ghost city of Prypiat.
Check our Ukraine 3-week itinerary
tips for Ukraine
Accommodation
You can find hotels and hostels all over the country.
Book a Chernobyl Tour
Book it on a day trip from Kiev.
Transportation
Most cities are well-connected by train and traveling on the Soviet train is the best way to explore the country, plus it's pretty cheap it's very cheap. Otherwise, you can travel by marshrutka too.
---
ALL MY ARTICLES ON UKRAINE