The first thing you need to know is that there are 2 Somalias:
On the one hand, there is the Somalia you already know, the one related to Al Shabab, bombs and pirates. And, on the other hand, you have Somaliland, an unrecognized country that belongs to Somalia.
I have only visited Somaliland, for the simple reason that unlike actual Somalia, Somaliland is very safe.
The information below refers to Somaliland. Read here my Somaliland travel guide.
Capital – Hargeisa (Mogadishu in Somalia)
Population – 3,5 million (11 million in all Somalia)
Official language – Somali, a language from the same family as many northeastern African languages.
Visa – Somaliland visa is different Somalia's and you will have to get it in a Somaliland Mission or, as long as you fly in and organize it through an authorized hotel, get it on arrival. For more information, read my travel tips to Somaliland.
Safety – The last terrorist attack in Somaliland was back in 2008. Since then, this has been a very peaceful place.
When to go – November to March is the best season. The rest of the year is too hot.
Travel insurance – Because of this is a conflict zone, most insurance companies won't cover you, not even World Nomads. However, IATI Insurance does and readers of this blog can get an exclusive 5%.
BUY IT HERE TO GET YOUR 5% DISCOUNT
If you want to know more about travel insurance, read my tutorial on how to find the right backpacking insurance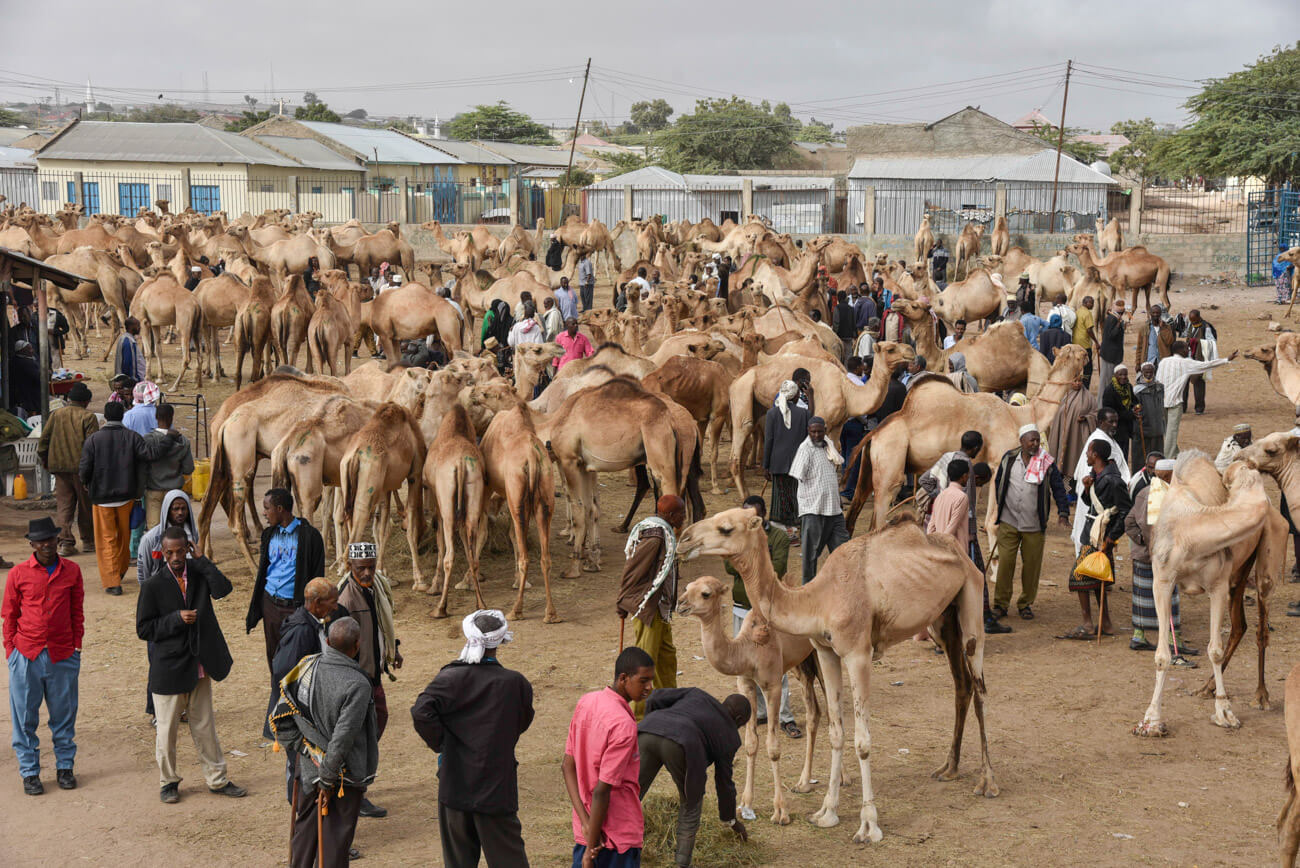 5 Top experiences – My favorite

Getting high on khat – Khat is a drug, literally, a plant with amphetaminic effects typically consumed in the Horn of Africa and Yemen, and extremely popular across all Somalia.
Feeding gazelles – I won't enter into the ethical issue of having wild animals in your garden, but several cafés have gazelles roaming around freely in their garden and, if you get some leaves from a tree, they won't hesitate to approach you.
Visiting livestock markets – Somaliland is a very traditional country where livestock markets abound, and I strongly recommend you visit the one in Hargeisa, which takes place every single day.
Meeting Somalis – Backpacking in Somaliland is one of those trips where, honestly, there isn't much to do, but the highlight is meeting new people.
Checking epic rock art sites – The only proper touristic thing as such to do is checking out a few caves containing some 5,000-old rock art paintings which apparently, are some of the most impressive and well-preserved of this particular kind in Africa, and ONE of the highlights of my visit to Somaliland.
Typical prices – They use the Somaliland Shilling and 1USD = 8500Sh
Meal in a local place (penis): 10,000Sh
Meal in a local place (with meat): 20,000Sh
Meal in mid-range place: 30,000-40,000Sh
Main course in a top restaurant: $8-$12
Fresh juice: 10,000Sh
Water 1L: 2,000-3,000Sh
Local bus to pretty much any town: 20,000-40,000Sh
Budget accommodation: $10-$15
Mid-range accommodation: From $25
ALL MY ARTICLES TO SOMALILAND