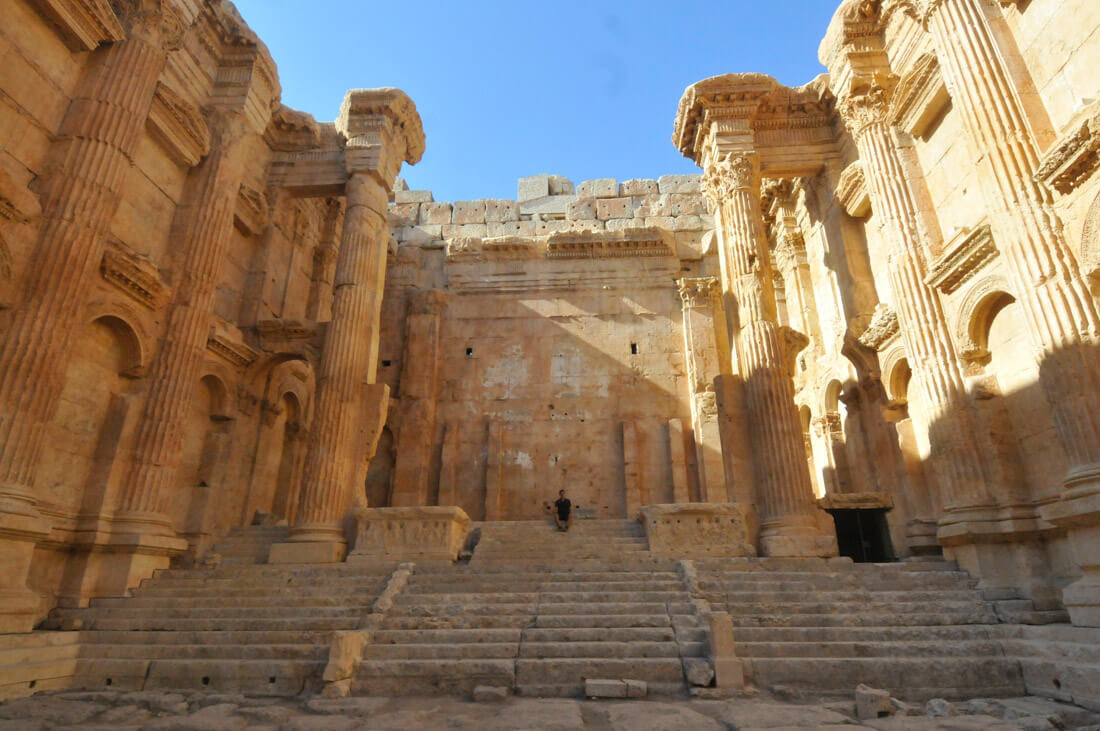 One of the most misunderstood countries ever, along with amazing Iran, Lebanon is my favorite destination in the Middle East.
From amazing ancient and modern history to cultural sites, awesome food and a capital with a great social life, Lebanon is the ultimate country for anyone interested in politics, history and exploring a real off the beaten track destination.
However, everything comes with a price and the fact is that backpacking in Lebanon may not prove as cheap as you may think.
With similar prices to Greece and Portugal, a trip to Lebanon can get quite expensive so, in this post, I will show you a bunch of awesome tips on how to save money, plus the most updated prices of 2018.
Please note that, for more information about Lebanon, you should read:
Is it safe to travel to Lebanon?
Beirut travel guide
Ultimate itinerary to Lebanon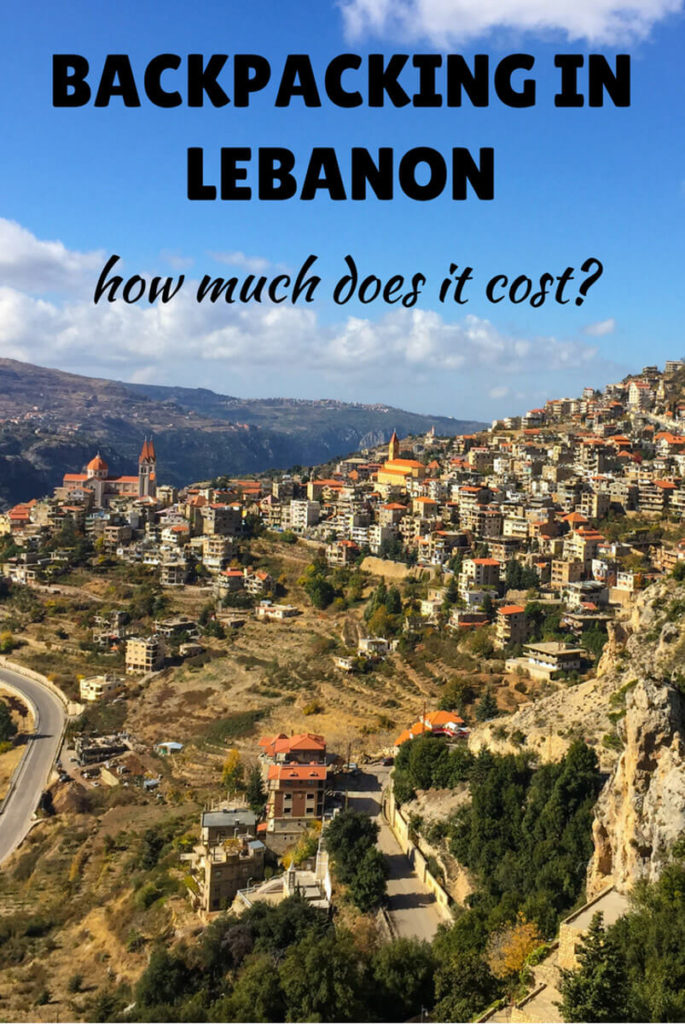 Index:
Money in Lebanon
Budget accommodation for backpackers in Lebanon
Price of travel insurance for backpackers
Price of food in Lebanon
Price of alcohol in Lebanon
Price of transportation in Lebanon
Entrance fees
Conclusion: How much it costs to backpack in Lebanon
Money in Lebanon
The official currency in Lebanon is the Lebanese Pound (LBP).
However, USD are accepted everywhere, as well. In fact, most restaurants will give you the price in USD and many locals carry only USD and not the local currency.
This is particularly strange but the reason is that they don't really trust their own currency. The great advantage is that the exchange rate is stable and flat throughout the country:
1USD = 1,500LBP
In Beirut, there are exchange offices everywhere, especially in the modern areas of Gemmazieh and Hamra.
Read: How to travel to Syria (How to get the visa + tips)
Budget accommodation in Lebanon
Accommodation in Lebanon is quite expensive.
You can find a few very budget options but they tend to be quite old and not very clean.
Furthermore, one of the problems with backpacking in Lebanon is that, outside of Beirut, there are not many hotels, since Lebanon is a very small country where you can get anywhere in less than two hours, so even the locals don't need to stay in a hotel, so the number of hotel options is low.
Below are the average prices of most dorms and rooms in Lebanon:
Price of a dorm in a backpacking hostel – 30,000LBP – 40,000LBP (20USD – 25USD)
Price of a private room in a budget hotel – 45,000LBP – 50,000LBP (30USD – 35USD)
Price of a private room in a mid-range hotel – From 100,000LBP (From 70USD)
Price of a room in a super budget hotel outside of Beirut – 20,000LBP (13USD)
As you can see, prices are quite comparable to many European cities.
Below is the list of the most budget hotels and hostels per city but remember that, if you want to get the cheapest deals, you should book a room or an apartment through Airbnb. And if you create an account through my link, you will get up to 35€ of FREE credit on your next booking.
SIGN UP THROUGH THIS LINK TO GET YOUR 35€ OF FREE CREDIT
I will now show you a list containing the best budget hotels & hostels in Lebanon, including the ones I stayed in, plus a few recommendations.
Read: Tips for traveling to Iran
Best budget hostels & hotels for backpacking in Beirut
Beirut is the only city with real backpacking options.
Budget Hotel – Embassy Hotel – The cheapest and, practically the only budget hotel in town, Embassy Hotel just accomplishes its function but leaves much to be desired. Both rooms and bathrooms are quite old and, if you want to use Wi-Fi, you need to pay extra. However, the location is great (in Hamra) and the staff are really kind. This is a good option for budget travelers who are lazy to stay in a backpacker's hostel.
Click here to see the latest prices
Budget Guest House – Maddy's – Run by a lovely woman called Maddy and located at the heart of Gemmazieh, the best spot in Beirut for social life, both day and night, Maddy's is one of those guest houses that make you feel at home. The rooms are nicer and cost pretty much the same price as the Embassy Hotel, with the only downside that you are forced to book at least three nights, I don't know why. If you are planning a longer stay in Beirut, you should definitely stay here.
Click here to see the latest prices
Backpacker Hostel – Saifi Urban Gardens – This hostel has the cheapest dorms in town but, at the same time, it is an awesome place to stay, both for the nice atmosphere and facilities. According to my Lebanese friends, the restaurant of this hostel serves the best breakfast in the city and you get it for free, every day! Besides, it has a lovely garden with a bar where all the young Lebanese come to hang out. It is located in Gemmazieh, walking distance from downtown and next to the greatest nightlife in Beirut.
Click here to see the latest prices
Backpacker Hostel – Hostel Beirut – The dorms in this hostel are slightly more expensive than the previous one but, in my opinion, it is a better choice, as here you will find a more backpacking friendly atmosphere, whereas Saifi Urban Gardens is a place where people living in the city hang out, so it is more difficult to mingle with other travelers. Hostel Beirut is NGO run (helping refugees), it is located in Gemmazieh and has a great staff.
Click here to see the latest prices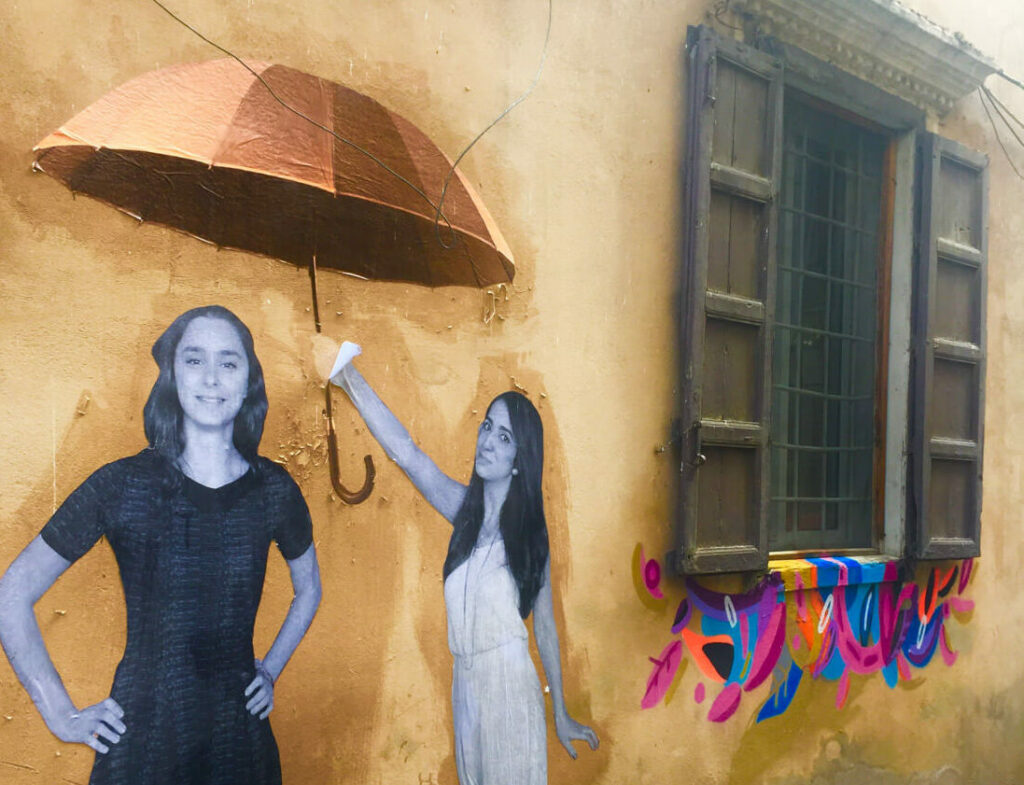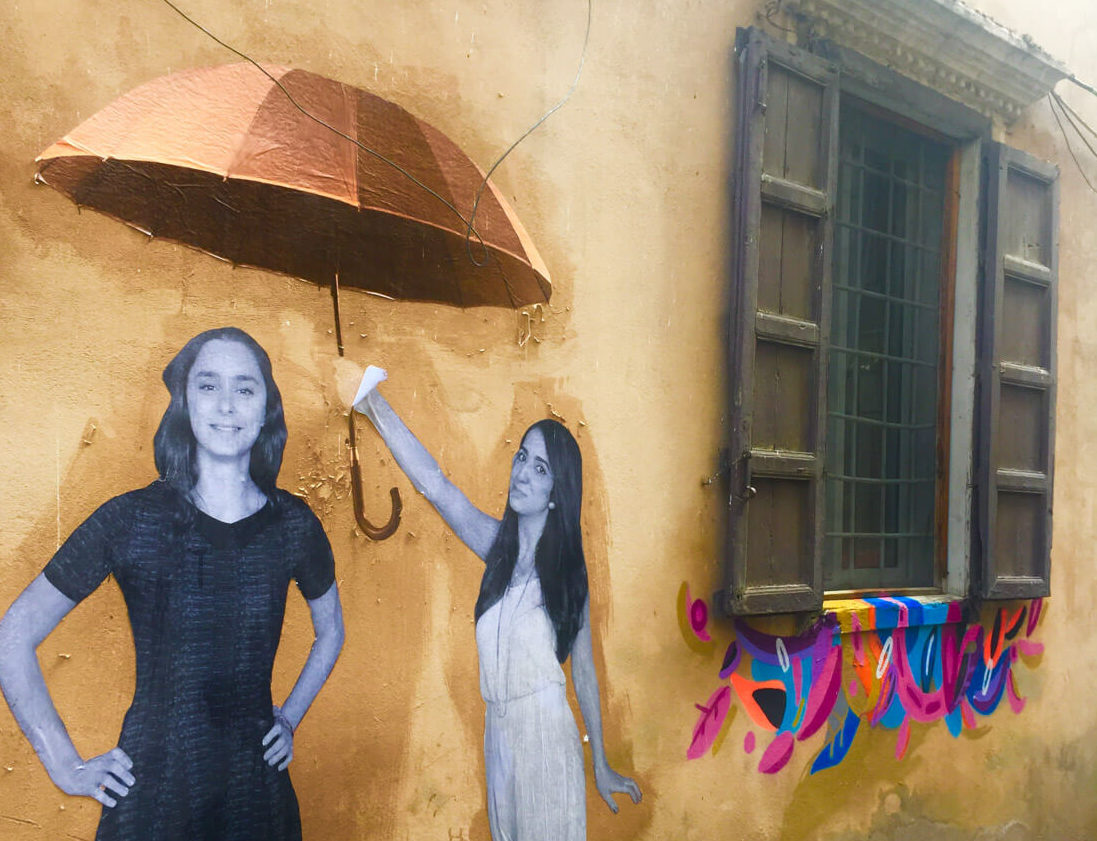 Backpacking in Lebanon – Best budget hotels in Baalbek
If you only want to visit the Roman ruins, you can go to Baalbek on a day trip, no problem. However, if you want to explore more of the region or you want to see Baalbek during sunset, you will have to stay there overnight. These are the most recommended places:
Budget Hotel – Jammal Hotel – This is the most popular budget hotel in Baalbek and the top option for people who backpack in Lebanon (outside of Beirut). The rooms are just OK but seriously, this is one of the cheapest, relatively good hotels in the country. It is located right next to the Roman ruins and the owner is a very cool man who can give you a lot of travel advice. This hotel doesn't accept online bookings anymore.
Are you going to Iran? Here you can find all my articles and guides to Iran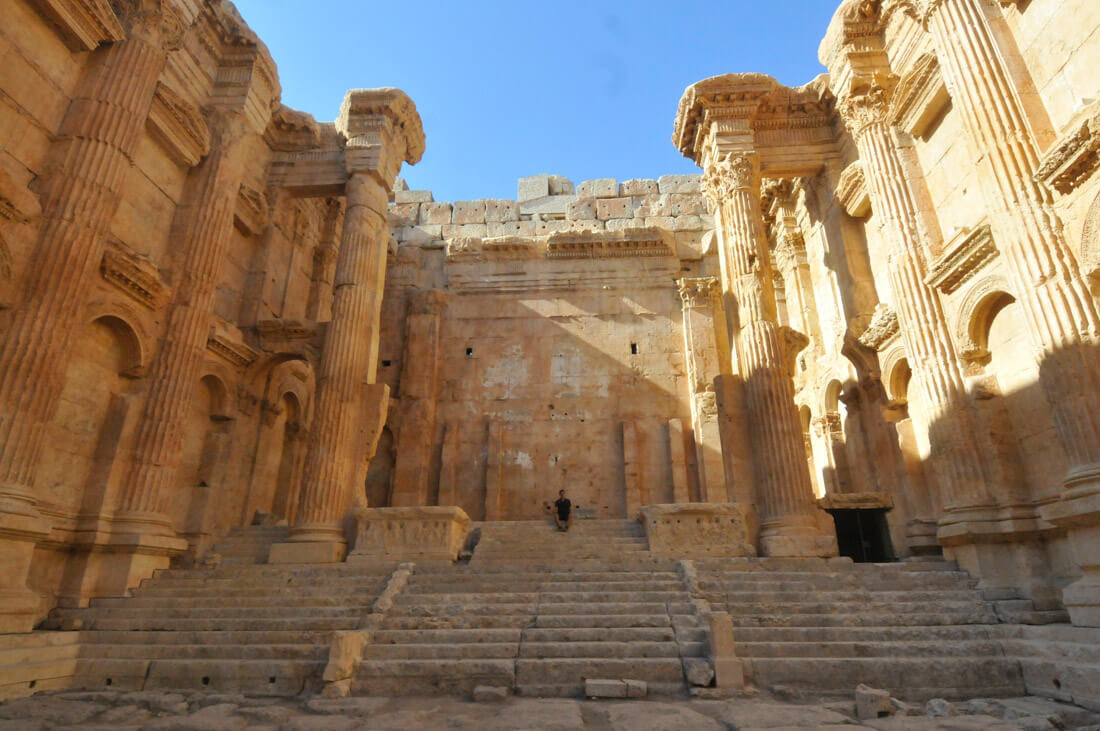 Best budget hotels in Tripoli
Budget Hotel – Haddad Hotel – What you lose in modern rooms and facilities, you gain with a super charming staff and awesome traditional breakfast and a great location, close to the beach and Tripoli's main monuments. Basically, this is a family house that has old rooms but the cheapest ones in town. This hotel doesn't accept online bookings anymore.
Couchsurfing in Lebanon
Couchsurfing is very active in Beirut. Even if you don't look for a couch, I suggest you go to CS website and browse all the weekly events that take place in the capital. There are lots of them!
Price of travel insurance for backpackers
Lebanon is not the easiest place in the world for backpacking and that is why I always recommend going there with proper travel insurance.
World Nomads is the one I recommend for backpackers (and other travelers, as well) as it covers an endless number of adventure activities and can cover any accident with an unlimited budget.
Price for 1-week of WN Insurance in Lebanon – From 40USD
CLICK HERE TO GET YOUR FREE QUOTE FROM WORLD NOMADS
If you want to know more options, read how to find the best backpacking insurance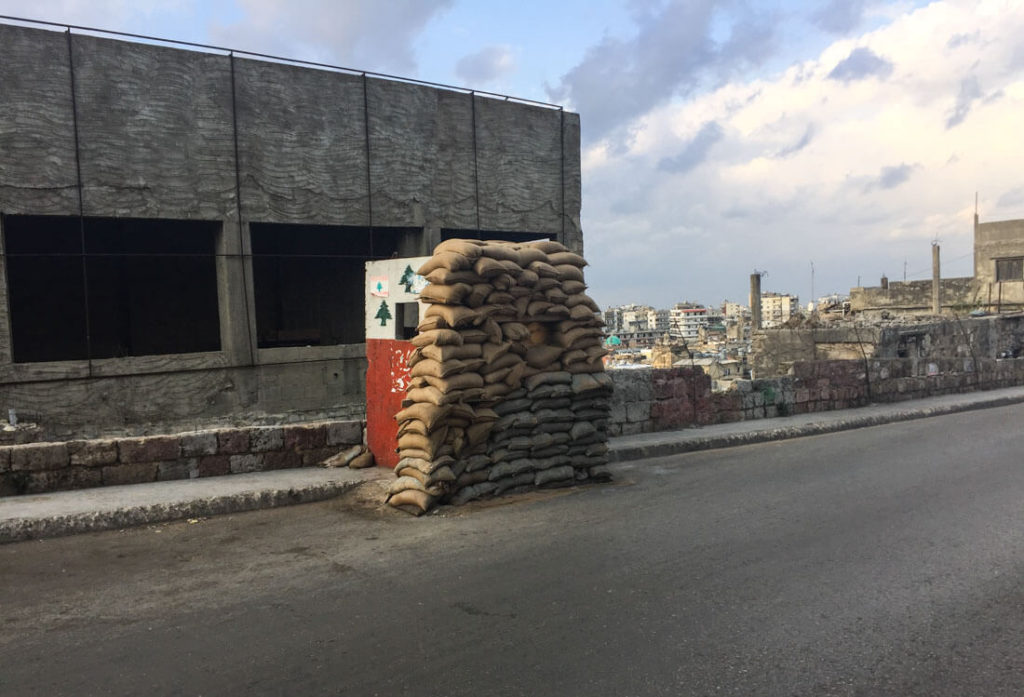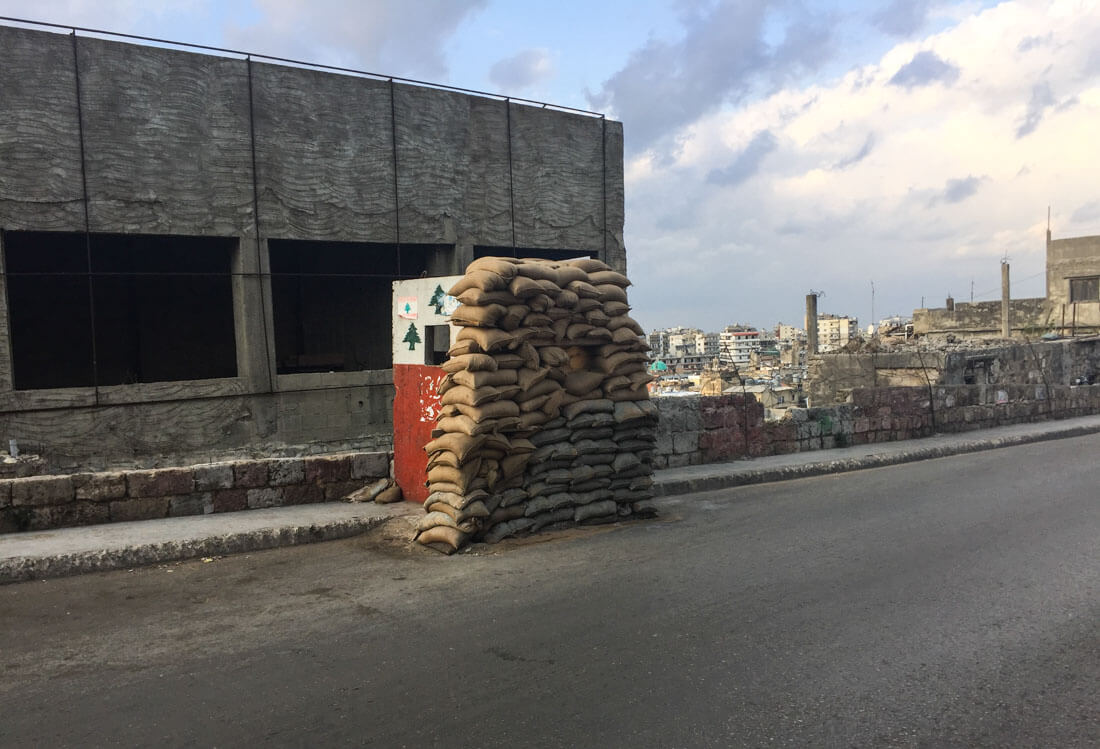 Price of the food in Lebanon
In Lebanon, the price of a meal is almost as expensive as in a budget European country, which means that, if you really want to stick to your budget, you should be very careful.
Below are the price ranges of food in budget and mid-range restaurants:
Shawarmas and sandwiches – 3,000LBP – 6,000LBP (2USD – 4USD) – If you don't go to a restaurant, shawarmas and other junk food sandwiches are the way to go in Lebanon. They are sold everywhere and are the cheapest choice.
Mezza – 4,000LBP – 7,000LBP (2.60USD – 4.60USD) – Mezza is like Lebanese tapas and the best and most traditional food in the country. Dishes are small though and, in order to get full, you should order 2 or 3, at least.
Main courses – 10,000LBP – 13,000LBP (6.60USD – 8.60USD) in smaller cities such as Tripoli but, in Beirut, prices can go up to 17,000LBP (11USD) – Whereas there are many vegetarian choices for mezza, main courses are usually filled with meat and fish.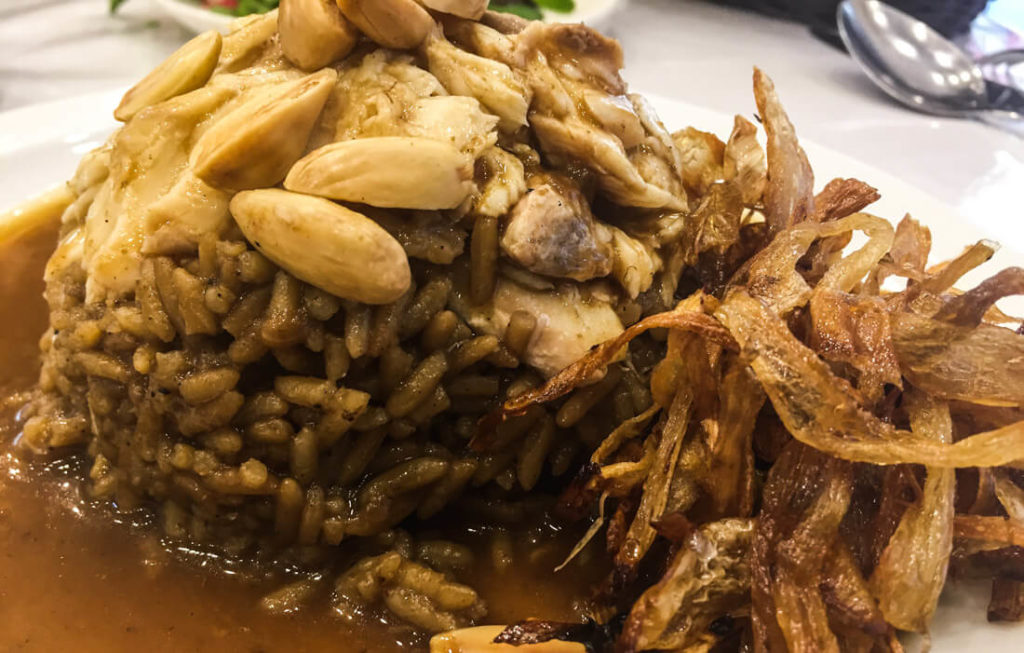 Price of the alcohol in Lebanon
Fortunately for us, beer in Lebanon is sold everywhere and drinking on the street is totally legal, which means that you can buy cheap, cold beer at any shop and drink it outside. Actually, you will see that all the young Lebanese are drinking outside of the bars in Gemmazieh because they can't afford the high bar prices.
Beer in shops – 1,500LBP (1USD) – Beer is widely available in all supermarkets and shops, selling different brands and sizes. Typically, you would buy a 33cl bottle of Almazza.
Budget bars or Happy Hour – 3,000LBP – 5,000LBP (2USD – 3.30USD) – Most bars would have happy hour during evening hours.
Average Bar – 5,000LBP – 10,000LBP (USD3.30 – 6.60USD) – This is the price of a beer in most random bars in Beirut.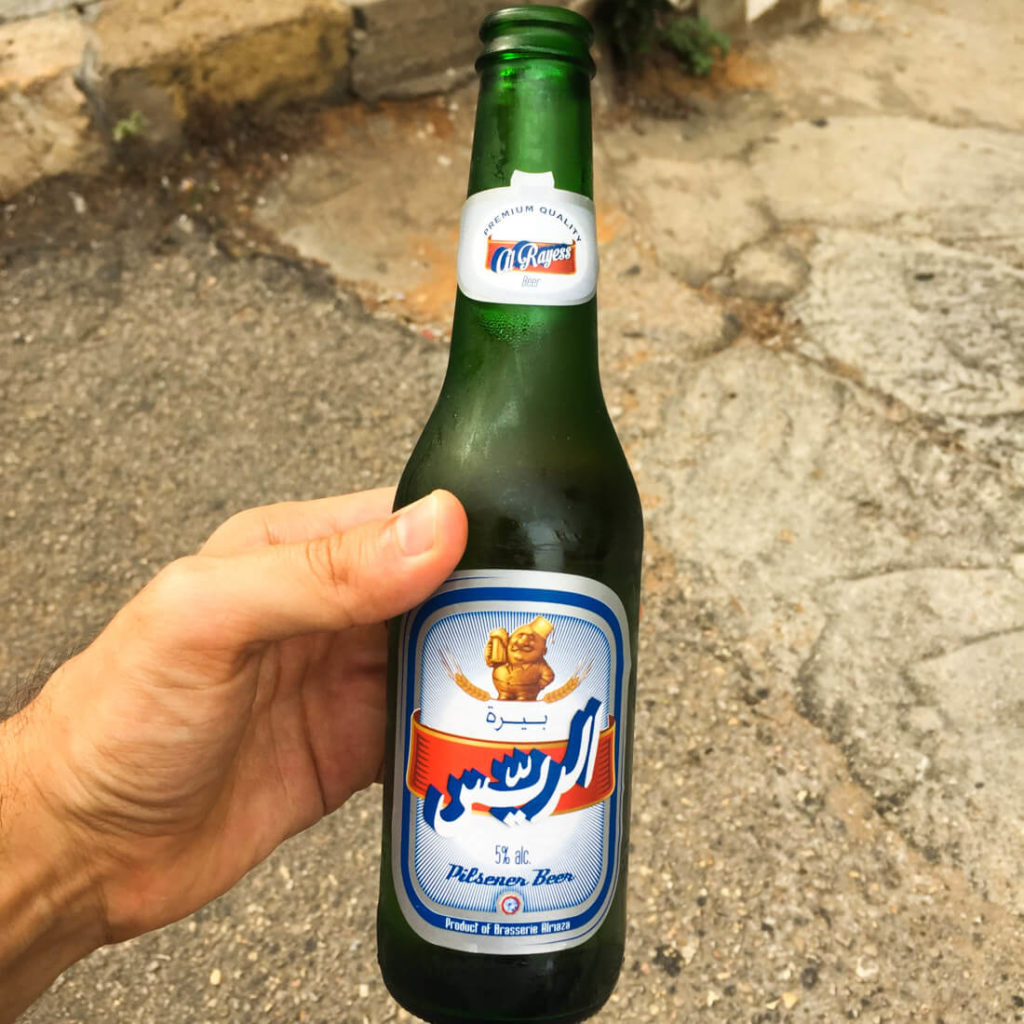 Price of transportation in Lebanon
Service (shared taxi)
Since taxi rides are really expensive, they developed a system which is called service, where taxis work as a bus but with no fixed stops and itineraries. When you order a taxi, just say service and get in. The driver will pick up other passengers on the way and take them to each destination.
For short rides within the city, they will charge you one service but, if you wish to go further, they can charge up to 4 services.
Short services within Beirut – 2,000LBP (1.30USD)
Short services within smaller cities like Tripoli – 1,000LBP (0.66USD)
Private taxi
Private taxis, of course, will cost much more:
Short rides within Beirut – 10,000LBP (6.60USD)
Bus
Buses in Lebanon aren't particularly expensive but, given the fact that you travel in a super uncomfortable mini-van with no AC and loads of people squeezed in, similar to the ones you take when traveling in Kyrgyzstan, perhaps they should be much cheaper.
In any case, these are the prices of some of the bus rides I took (updated to 2018):
Beirut to Tripoli (81km) – 3,000LBP – 5,000LBP (2USD – 3.30USD) – Depending on the bus you take.
Beirut to Saida (40km) – 2,500LBP (1.70USD)
Tripoli to Qadisha Valley (35km) – 5,000LBP (3.30USD)
Beirut to Baalbek (86km) – 5,000LBP (3.30USD)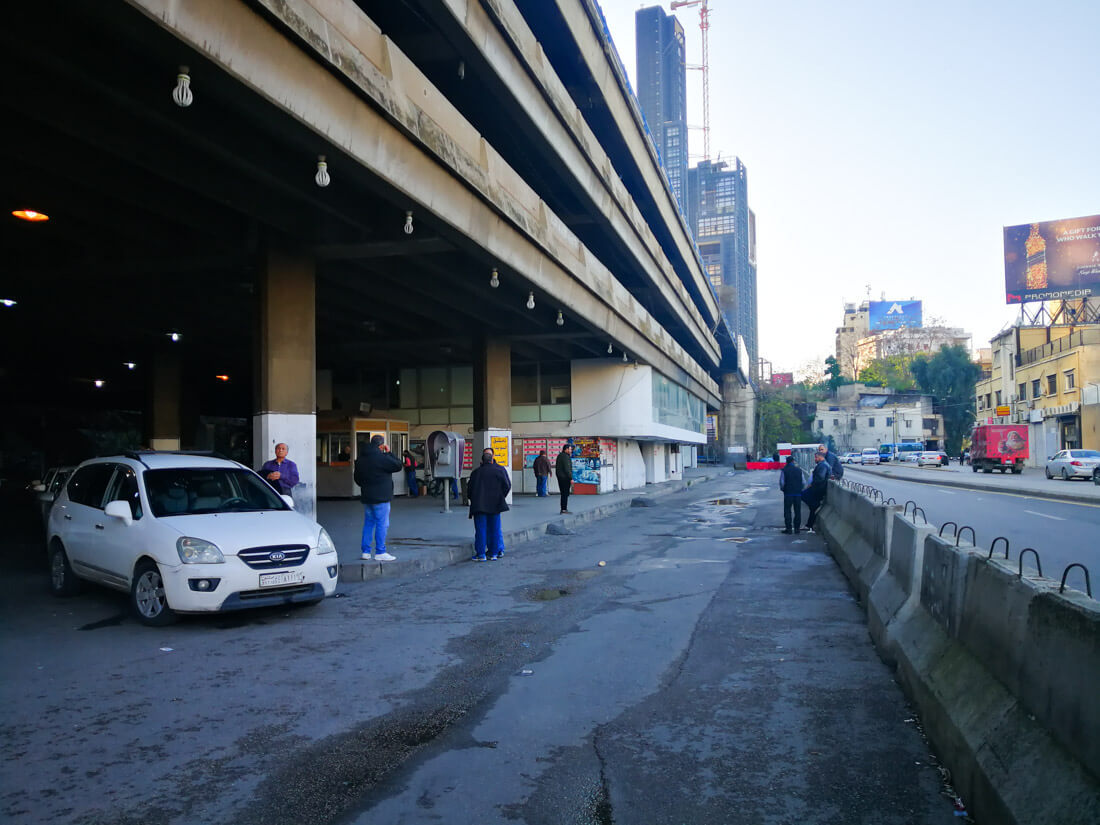 Price of the entrance fees
These are the updated prices for the three most visited touristic sites in Lebanon:
Baalbek – 15,000LBP (10USD) – Some of the largest Roman ruins outside of Rome
Jeita Grotto – 18,150LBP (12USD) – An impressive underground cave
Byblos – 7,000LBP (4.70USD) – One of the oldest continuously inhabited cities in the world
So, what is the average daily price to backpack in Lebanon?
Giving you an average daily price for backpacking in Lebanon is a little bit difficult as there are a lot of factors to take into account.
Nevertheless, let's assume the following:
Accommodation – One night in Saifa Urban Gardens – 20USD
Food – Breakfast included, shawarma for lunch, main course for dinner – 10USD
Alcohol – 2 beers at the supermarket – 2USD
Transportation – Round trip to Tripoli – 6USD
Backpacking in Lebanon – Average daily cost = 38USD
More information to complement your backpacking trip to Lebanon
Beirut travel guide
A 10-day itinerary for visiting Lebanon
Backpacking in Lebanon: How much does it cost in 2018?
For more content to the region, don't forget to check all my travel guides to the Middle East
And don't forget to check my Syria travel guide!
If you like my website and found this post useful, remember that, if you book any service through any of my links, I will get a small commission at no extra cost to you. These earnings help me maintain and keep Against the Compass going! Thanks 🙂