Popularly known as the North Korea of Africa, Eritrea is the most hermetic country in the continent and the most repressive dictatorship but, paradoxically, this is a surprisingly chilled-out and tourist-friendly destination, filled with kind-hearted people, huge diversity, and loads of unique things to do.
Read my travel guide to Eritrea containing all practical information.
Capital – Asmara
Population – 5.7 million, (116th).
Language – Tigrinya (from the same family as Arabic & Amharic, the main language in Ethiopia) is the most common language, but given the ethnic diversity of the country, many other languages are spoken.
Visa
You can either get a visa from your closest embassy (but it is a slow process) or, if there wasn't an embassy in your home country, you can get it on arrival if you pre-arrange it through a travel agency. Check my travel guide for more details.
Permits
A special permit is needed for visiting any place outside of the capital, a different one for each and every one. Most permits can be obtained at the tourism office.
Internet
There is no mobile internet and the only way to connect is by purchasing some vouchers which can only be used in specific hotels and cyber cafés. They cost around $1 per hour but still, the internet is awful, only good for WhatsApp and sending text emails.
Travel insurance
I strongly recommend IATI Insurance because:
Covers travel in Eritrea (which is rare)
One of the few providers with full COVID-19 coverage
Covers both short-term trips and 1-year long trips.
Readers of this blog can get a 5% exclusive discount
CLICK HERE TO GET 5% EXCLUSIVE DISCOUNT VIA THIS LINK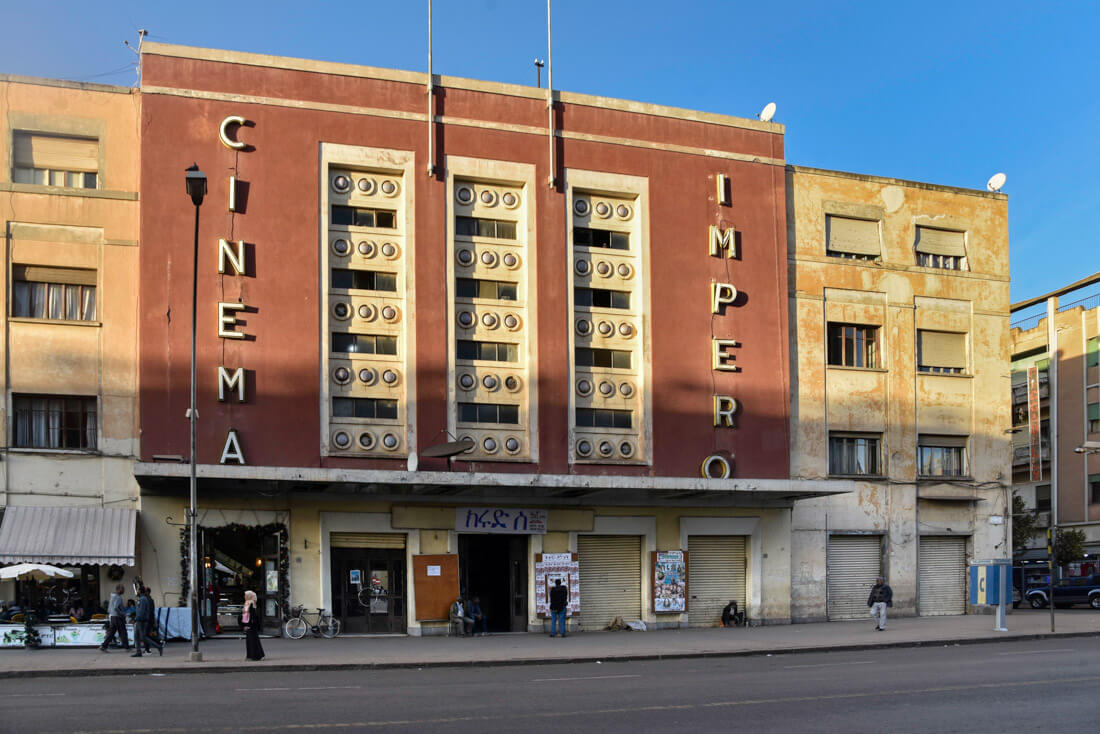 5 Top experiences in Eritrea My favorites:
Keren animal market – A very traditional livestock market that takes place on Monday.
Massawa – Ottoman architecture and buildings destroyed by the war.
Italian Heritage – Eritrea was an Italian colony from the end of the 19th century until WWII. Italian architecture can be see all across the country.

Asmara's coffee scene – The Italian heritage can also be seen in Asmara's coffee culture.
Foro market – Super offbeat Thursday market where many different ethnicities attend.
Typical costs
Eritrea is cheap but more expensive than its sister Ethiopia. $1 = 15 nakfas
Macchiato: 7-10 nakfas
Breakfast (foul): 15-25 nakfas
Vegetarian lunch: 50-70 nakfas
Non-vegetarian lunch: 100-120 nakfas
Permits: 50 nakfas each
Public bus from Asmara to Keren: 25 nakfas
Mini-van from Asmara to Massawa: 75 nakfas
Budget room: 10-20USD
Mid-range room: 25-40USD
Moving around
As a foreign traveler, you can take the public bus, no problem, and most cities and towns are connected by either big, public buses or mini-vans.
Accommodation
In my Eritrea travel guide you can see different options. Note that in Eritrea, nothing can be booked online.
ALL MY GUIDES AND ARTICLES TO ERITREA