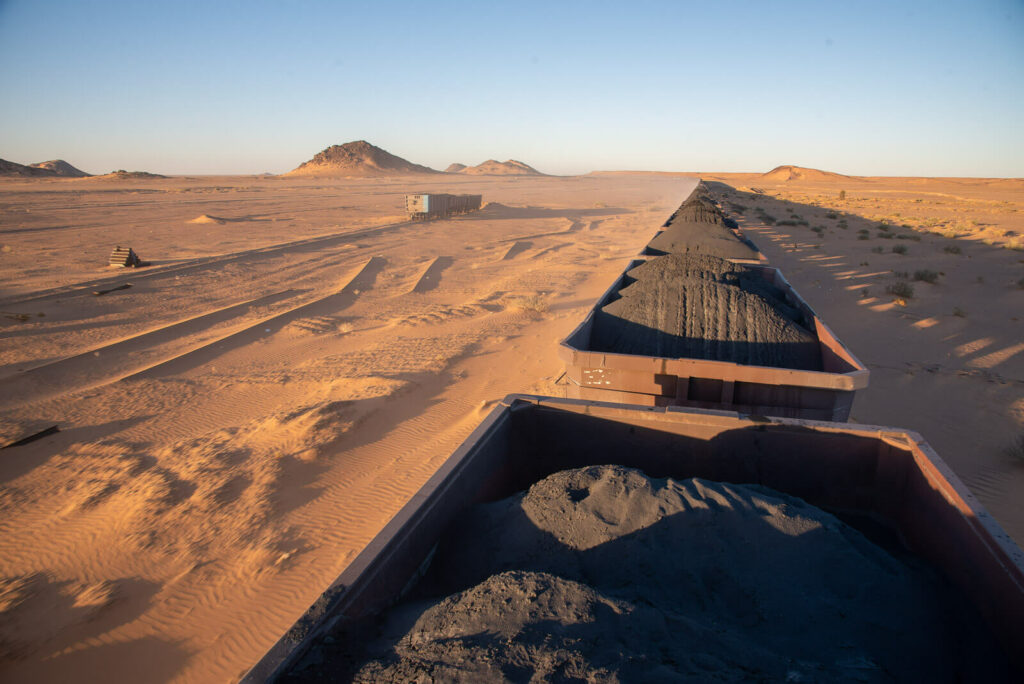 Against the Compass EXPEDITIONS, exploring off the beaten track destinations across Central Asia, the Middle East and the Caucasus region.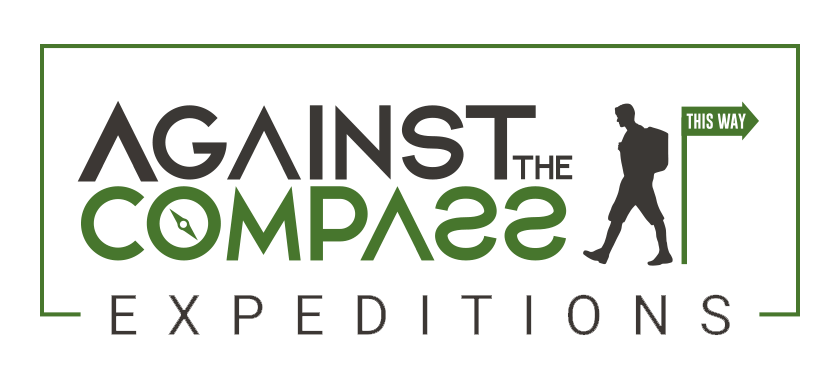 Against the Compass EXPEDITION 2022 to Mauritania
Why visiting Mauritania with Against the Compass
From riding a mining train across the Sahara desert to visiting dreamy oasis, Mauritania is an offbeat, adventurous destination, and one of the rawest, most untouched countries I have ever been to.
In this EXPEDITION, we will ride and spend the night on top of a train full of mineral ore. We will drive through the desert, get in touch with the local Bedouin culture and visit Medieval Saharan cities, once important trading centers for the Trans-Saharan routes.
We will count on professional and knowledgeable local guides and of course, I will be leading and attending the tour.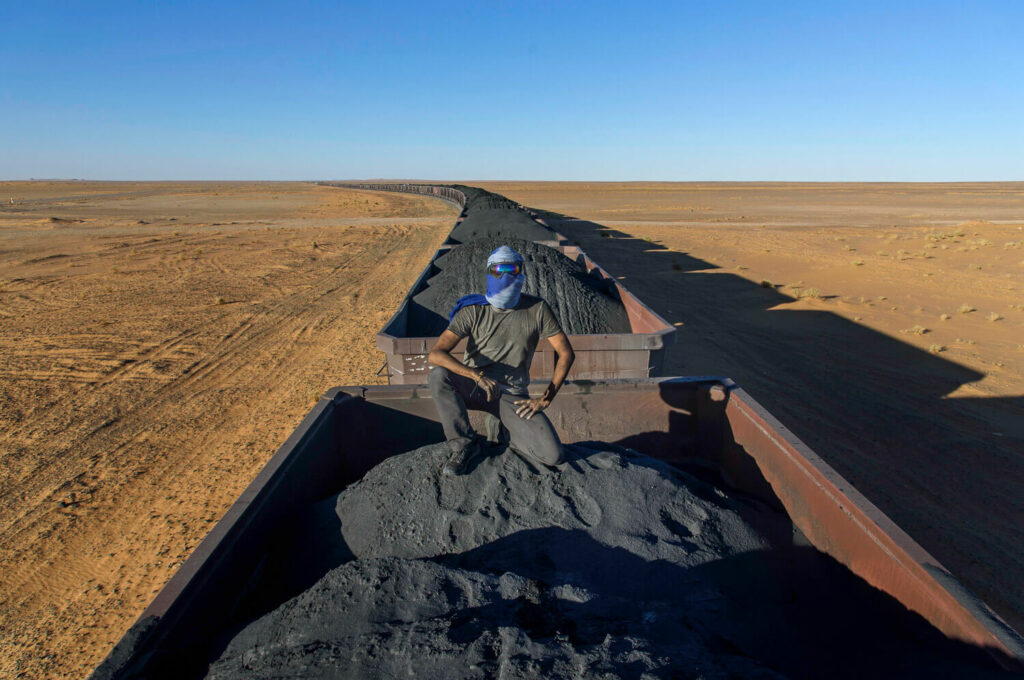 Tour dates
From January 4th to January 11th (8 days, 7 nights).
Group size
In order to guarantee the quality of the tour, we will limit it to a maximum of 8-10 people.
And, who can join?
Anyone, from 18 to 99+ years old, who wishes to travel with a group of open-minded travelers.
We don't discriminate by age or nationality but we are just looking for people who are willing to have fun.
Remember, however, that we will be spending one night on top of a train wagon full of iron ore. It's an epic journey, yet, it's pretty uncomfortable, and you need to be both physically and mentally ready for that.
8-day Tour Itinerary
Note that this itinerary may be subjected to change, depending on the political and COVID-19 situation.
Day 1 – Terjit Oasis
On day 1, we will drive towards northern Mauritania, getting particularly deep into the country until we reach the oasis and settlement of Terjit.
For centuries, many of the endless caravans traveling along the trans-Saharan route used Terjit as a place for shelter, a spot to break their journey and enjoy the cool breeze under the shade of the spreading palm trees.
Terjit is today home to some pretty cool landscapes mainly consisting of a vast sea of palm trees that spreads over a narrow valley.
After the long drive, we will spend the day just chilling out, swimming in the natural pools, and enjoying some of the most epic views in the country.
Overnight in a tented camp in Terjit Oasis.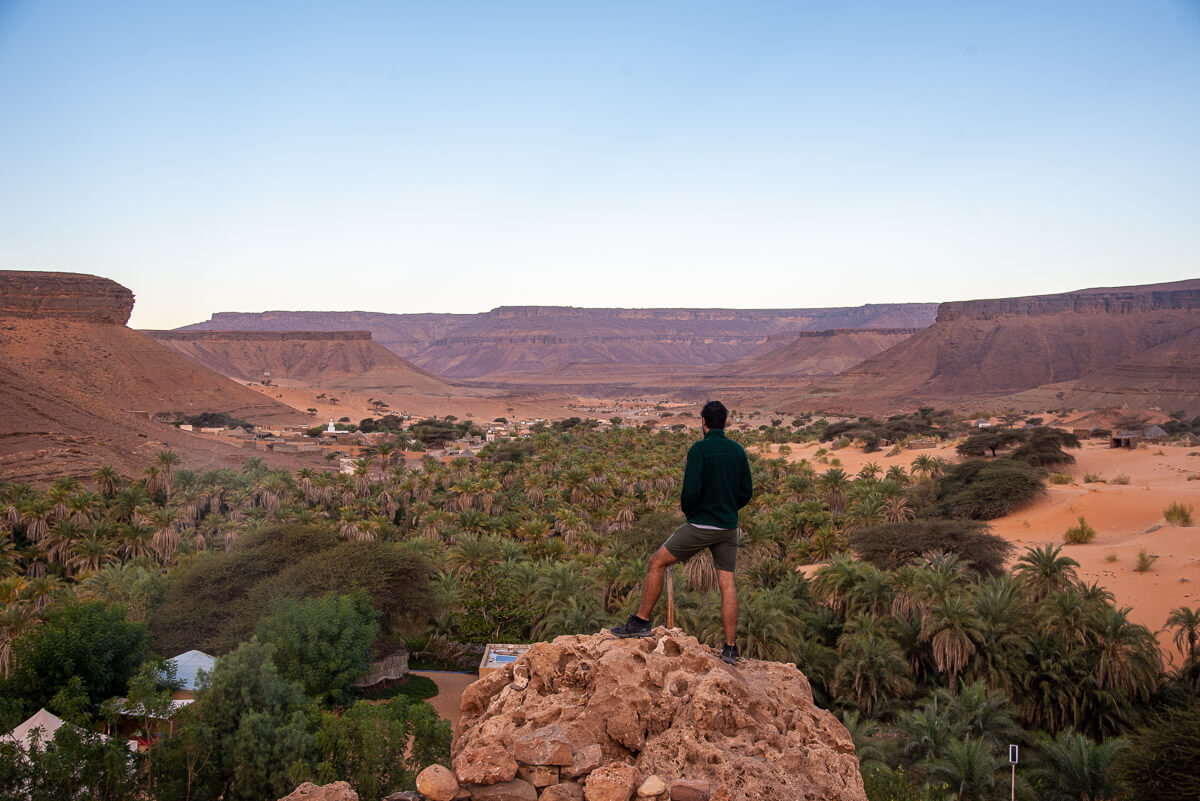 Day 2 – Mheirith and Chinguetti
In the morning, we will drive towards the oasis of Mhaireth, located on the other side of the valley and whose sea of palm trees is even bigger than Terjit's.
From there, we will go to one of Mauritania's highlights, Chinguetti, a medieval trading center dating from the 13th century and one of the main centers for the trans-Saharan trading route.
Chinguetti used to be a meeting point for Maghrebi pilgrims who were on their way to Mecca, so it became one of the holiest cities in West Africa, hence a renowned center for Islamic and scientific scholarship, the reason why Chinguetti is today home to several libraries containing ancient books and manuscripts. We will visit all of that.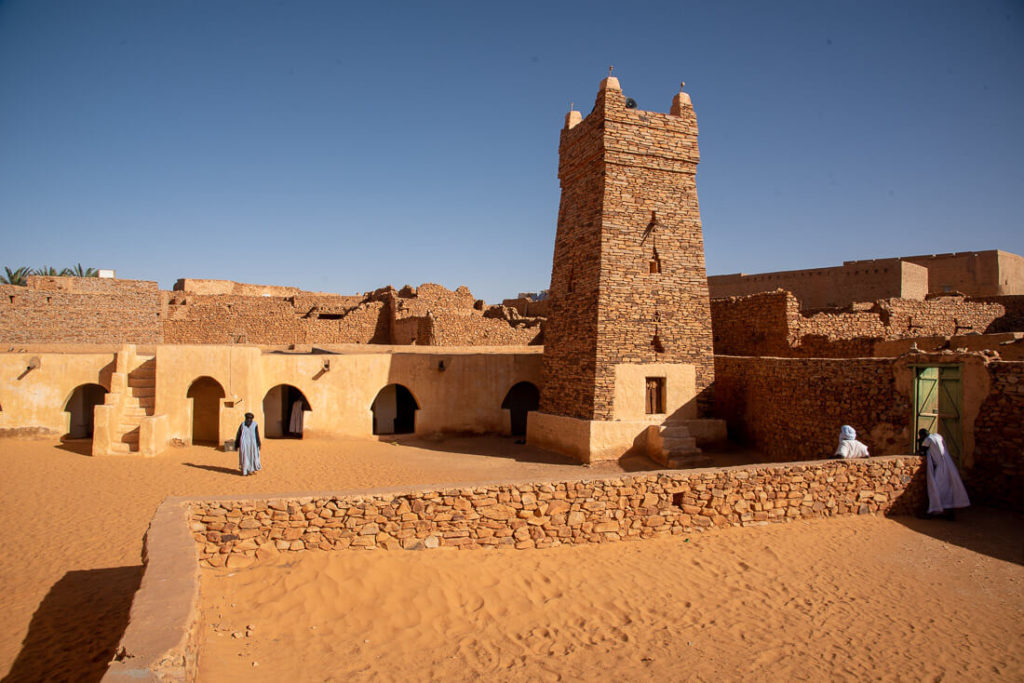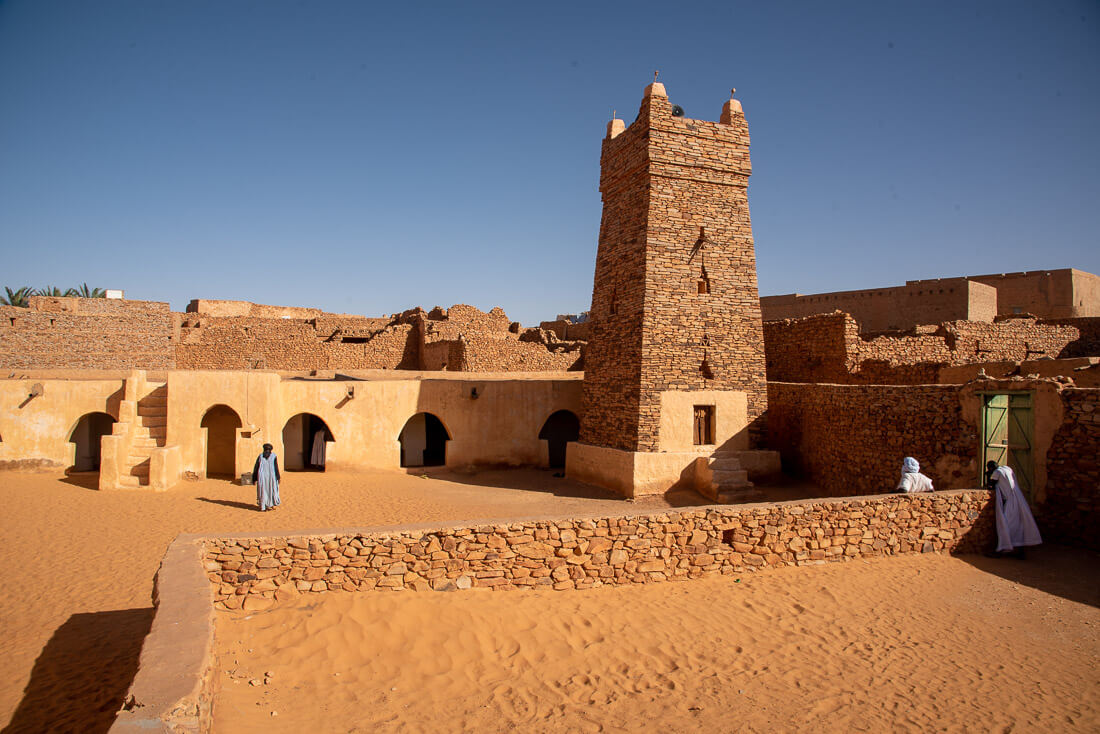 Furthermore, Chinguetti is surrounded by amazing sand dunes, and we will see the sunset from the top of the highest one.
Overnight in an auberge in Chinguetti.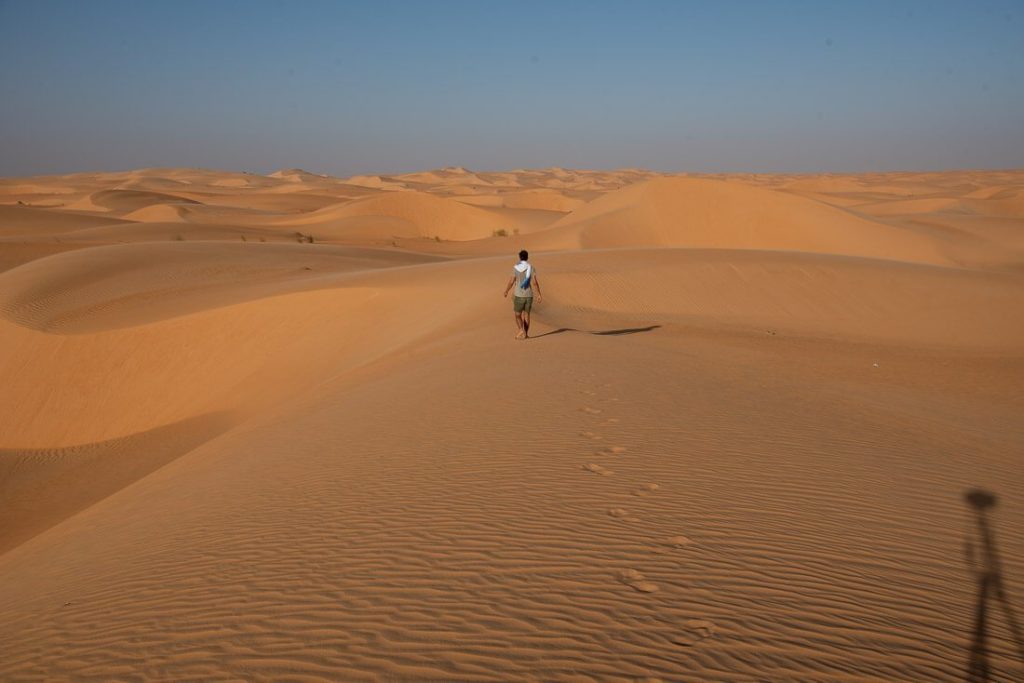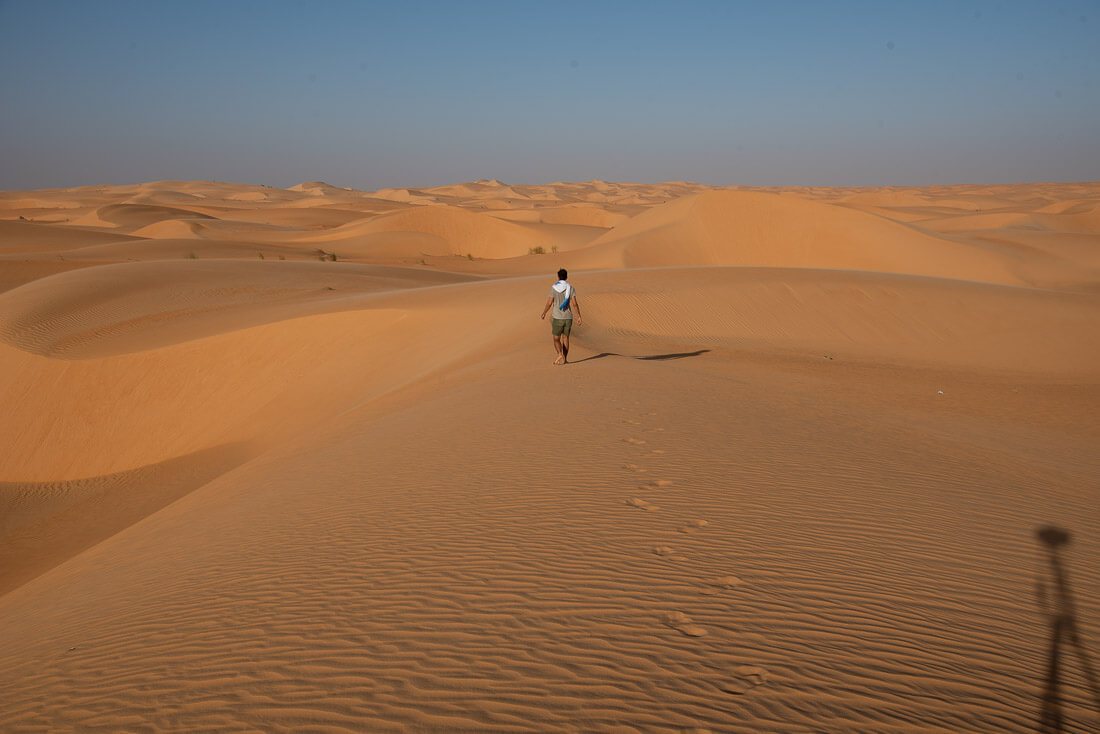 Day 3 – Ouadane and the Eye of the Sahara
After a hearty breakfast, we will head towards Ouadane, driving across the desert over sand dunes.
Ouadane is home to an old city today a UNESCO World Heritage site which, once upon a time prospered from the trans-Saharan gold trade. Overlooking the Sahara plains, the ruined old city is absolutely impressive to see.
Then, we will go to Richat Structure, aka the Eye of the Sahara.
Overnight in an auberge in Ouadane.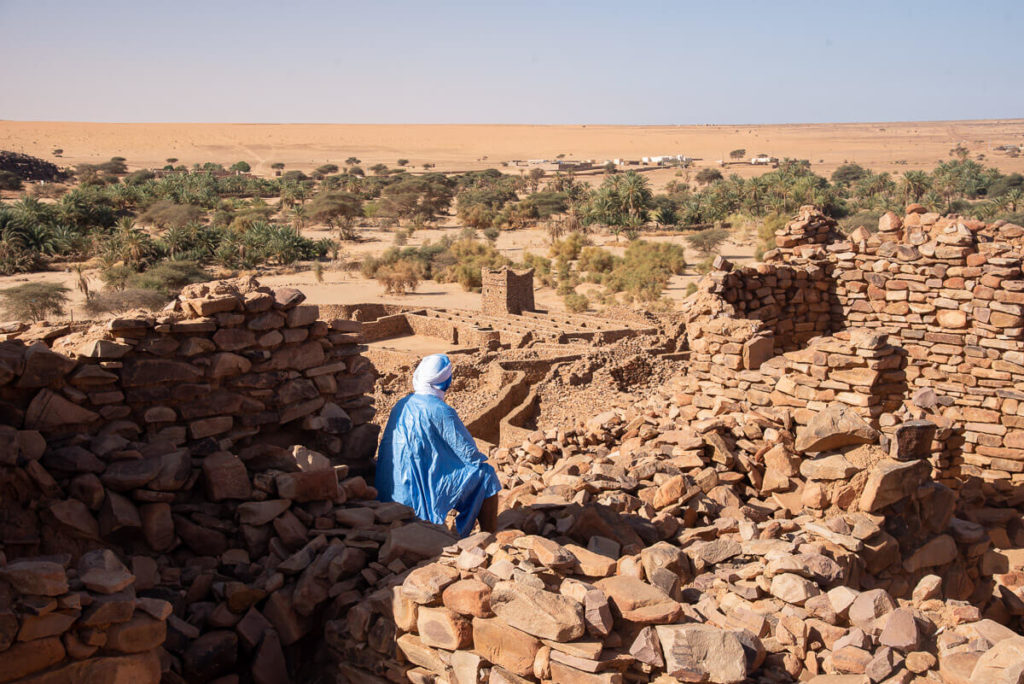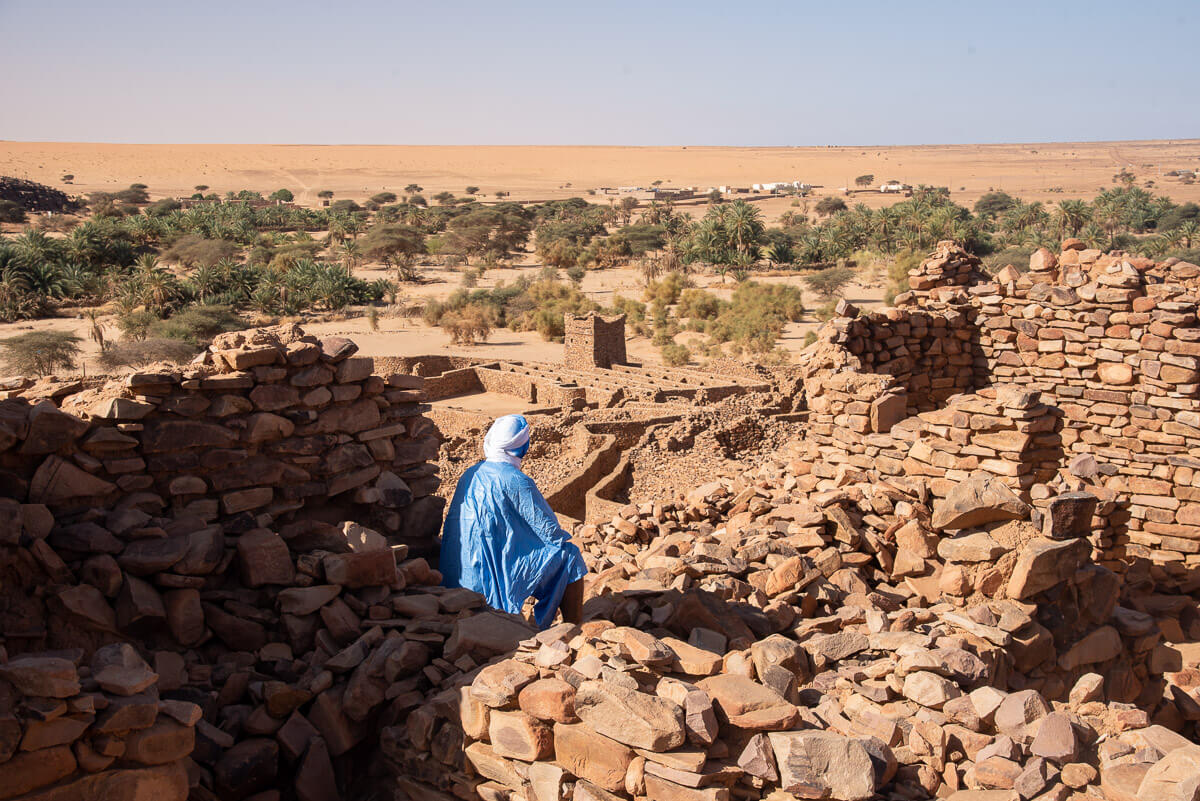 Day 4 – Iron Ore Train
Every day of the year, a train 2.5 kilometers in length, travels more than 700km across the empty Sahara to Nouadibou, transporting hundreds of tonnes of iron ore which will be subsequently shipped to different parts of the world.
We will get on top of one of the 200 wagons, sit on the iron ore and travel along the 14-hour journey. This will be the most epic day of the trip and perhaps, one of your most epic adventures ever. For me, it was indeed :).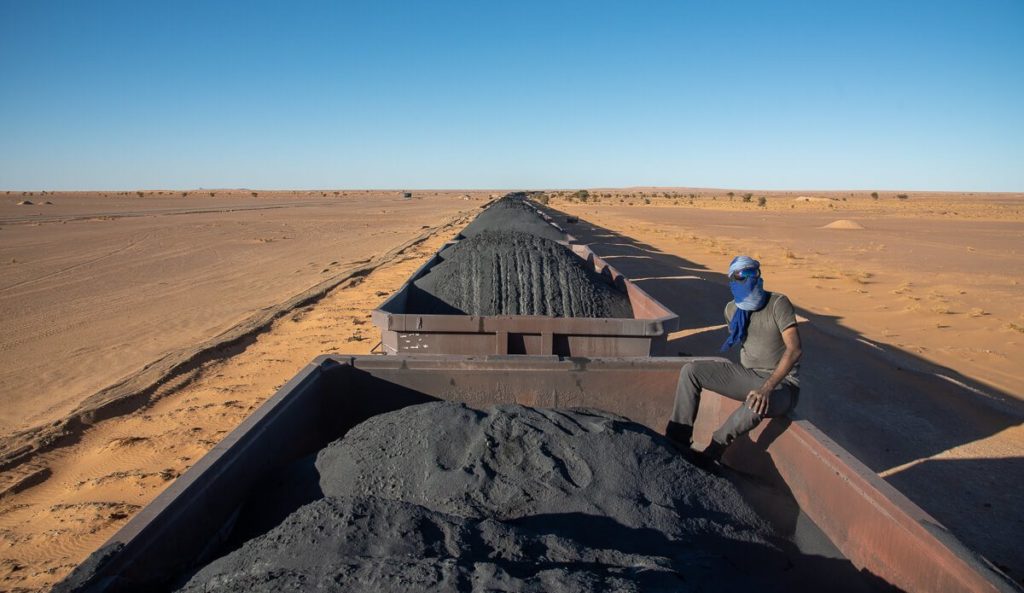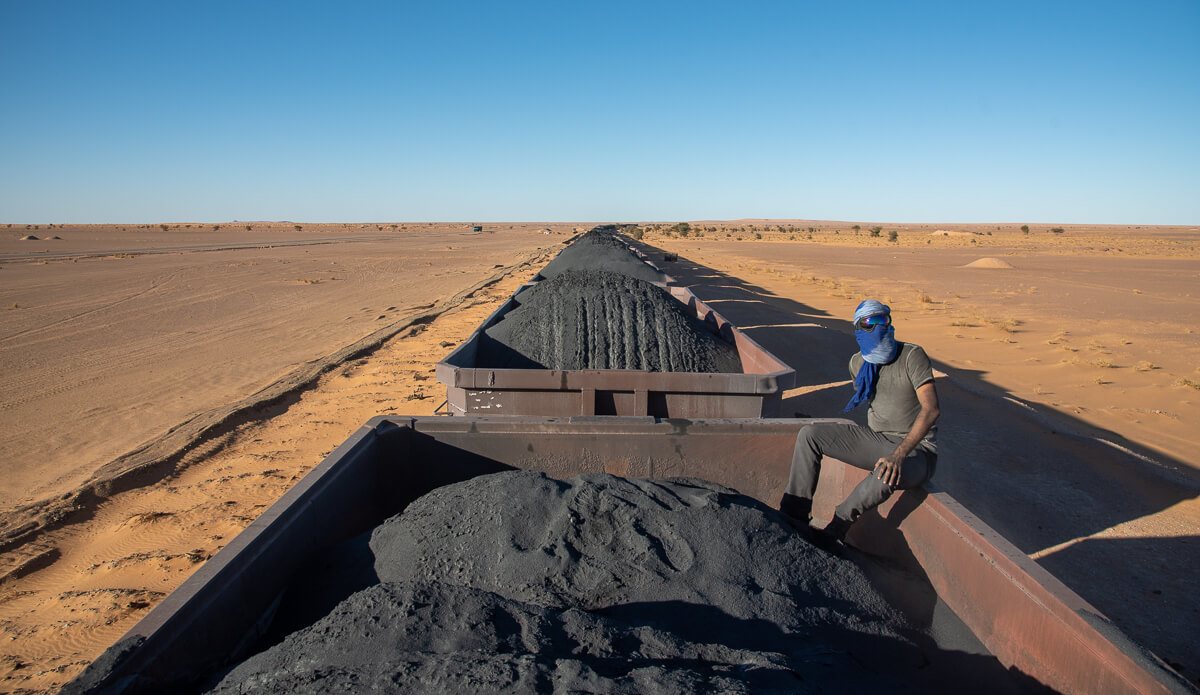 For that, we will take things slowly in the morning, saving energies for the trip.
After breakfast in Ouadane, we will head towards Atar, the main city in the region and home to a busy bazaar. We will ramble around, do some necessary shopping and then, we will go to Choum, the small village where we will catch the train from.
Keep in mind, however, that the train may arrive at any time between 5pm and 1am but usually, it tends to arrive shortly before sunset. Just in case, do expect some delay.
The journey to Nouadhibou takes around 12-14 hours. At night, we will be wrapped up in our sleeping bags but during daylight, we will be enjoying the gorgeous Sahara desert from the top of the train. It's a truly memorable experience.
Overnight on the train.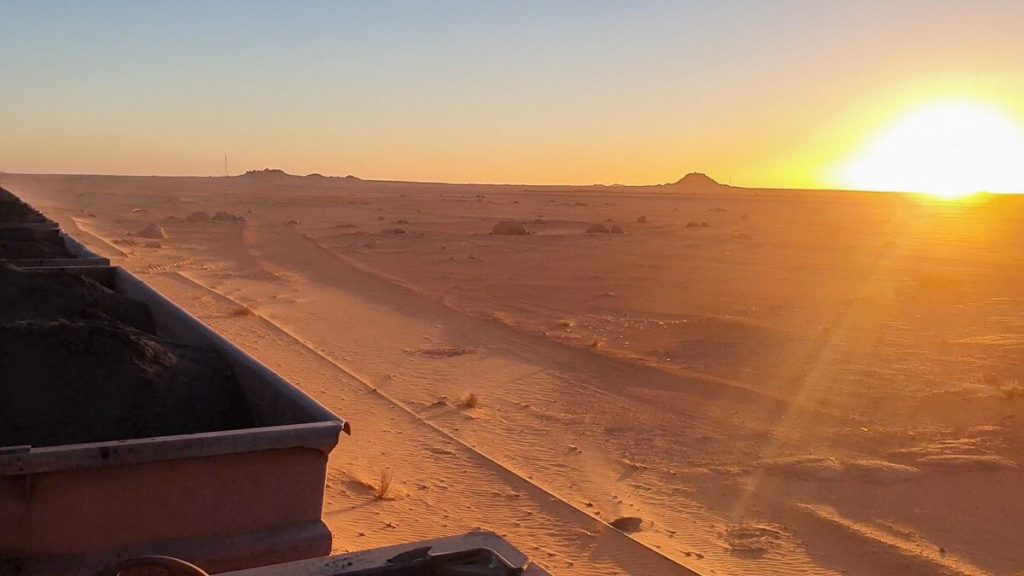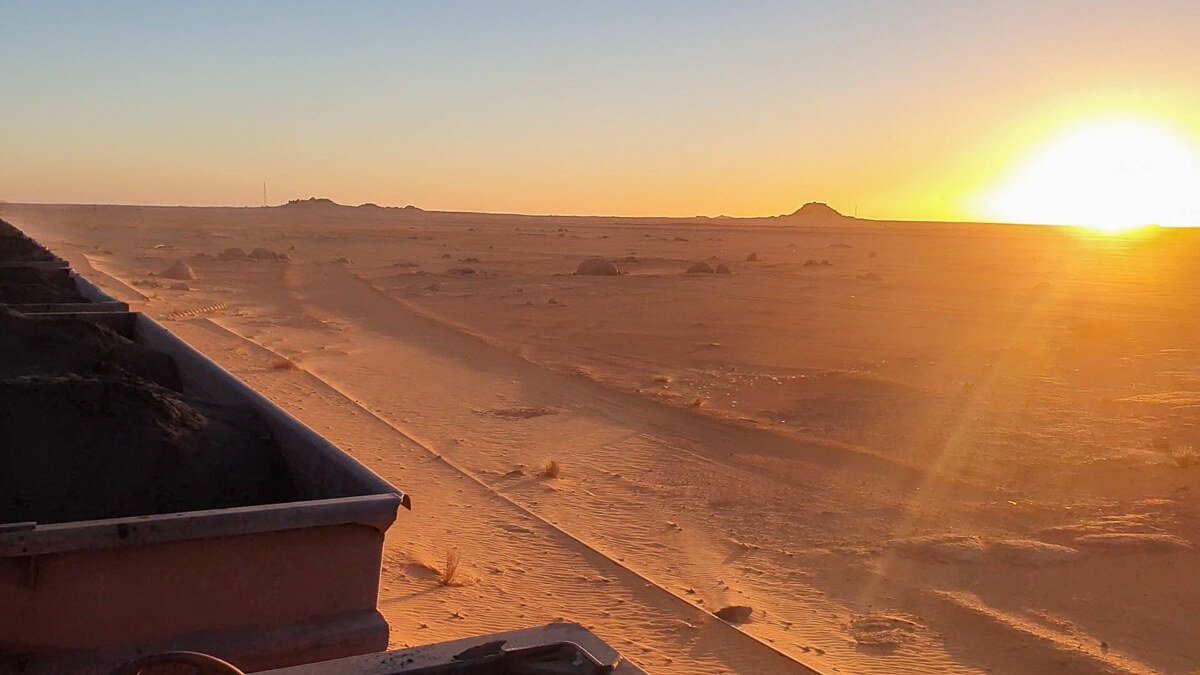 Day 5 – Nouadhibou and Arkeiss (Banc d'Arguin)
Whatever time we arrive in Nouadhibou, we will go straight to a hotel where we can have a much-needed epic shower. We won't be spending the night in Nouadhibou, however (it's a boring city) but we will go to the National Park Banc d'Arguin, where we will spend the night in a tented camp by the beach.
After the train ride, all we are going to want is relaxing and having a swim in the Atlantic Ocean.
Overnight in Arkeiss tented camp.

Day 6 – Banc d'Arguin and back to Nouakchott
Banc d'Arguin is a National Park and a UNESCO World Heritage Site, a place filled with migratory birds and flamingos.
We can check out some birds and then we will go to Nouakchott.
Nouakchott is the capital of Mauritania, and a pretty weird capital, since this might be the only world capital where you may bump into small sand dunes in the middle of the city. In the evening, we will visit Port du Pêche, one of the liveliest fishing harbours in West Africa.
Dinner and overnight in Nouakchott.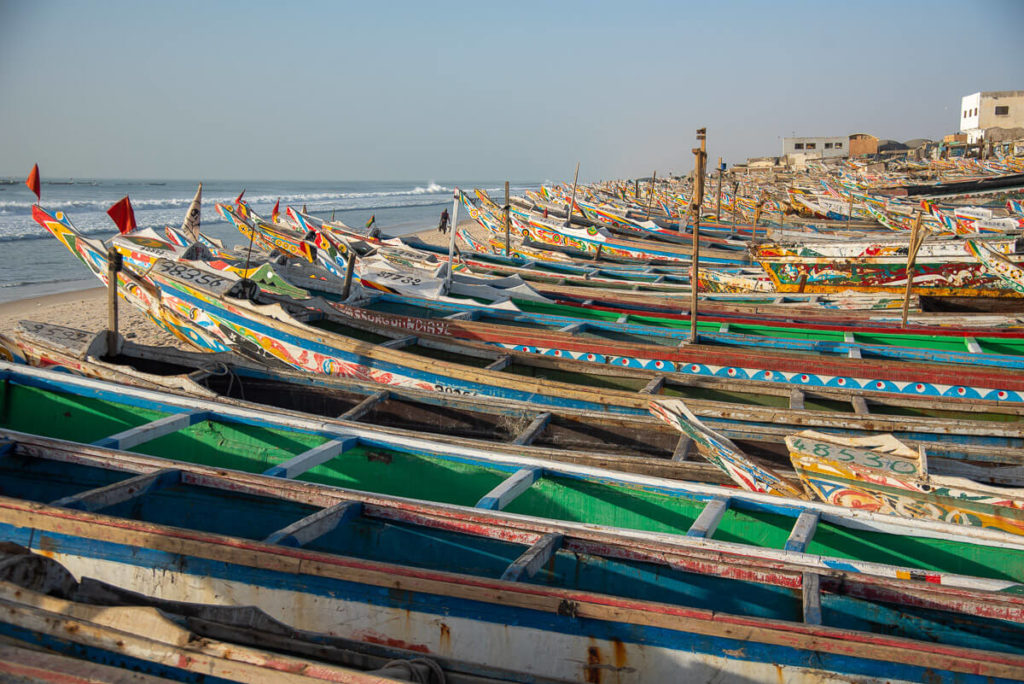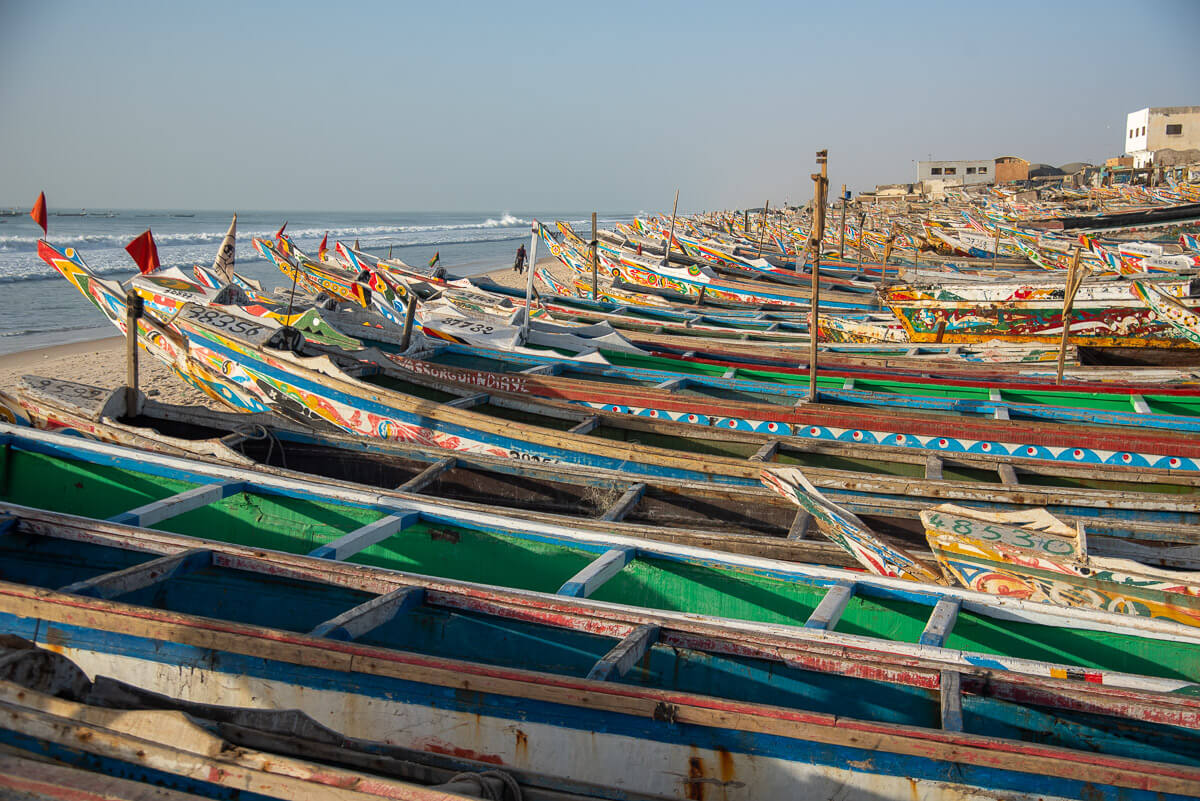 Day 7 – Nouakchott
Unfortunately, we will have to spend our morning doing the bloody PCR test.
Once we are done, we will go outside of town to witness the camel market, home to one of the largest concentrations of camels I have ever seen, and then we are going to climb the highest building in Nouakchott, from where you get the best city views.
Dinner and overnight in Nouakchott.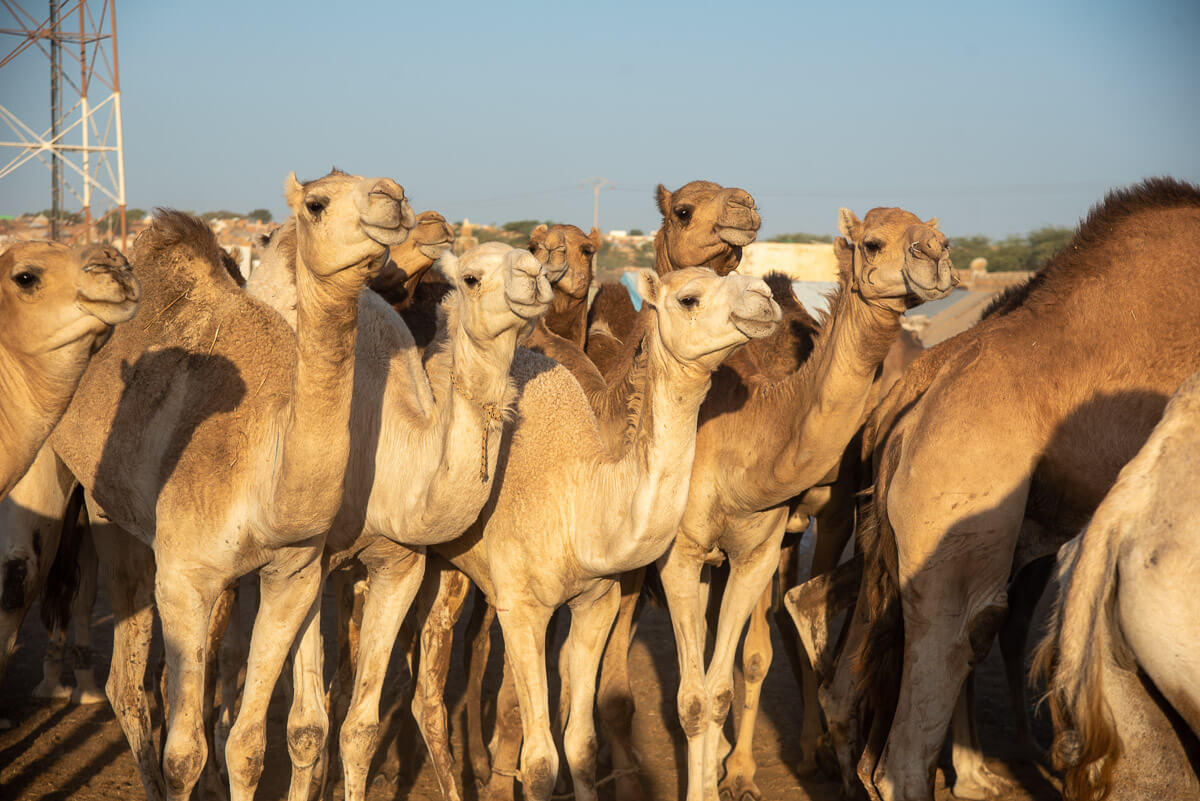 Day 8 – Back home and transfer
After enjoying breakfast altogether, we will take care of your transfer to Nouakchott International Airport.

Tour cost
The total tour cost is 1350€ per person, with a minimum of 8 people.
What's included in the price?
Accommodation in auberges, hotels and tented caps. Note that the infraestructure in Mauritania isn't the most luxurious ever but we always try to stay in the best available accommodation.
All meals. We will be traveling with our private chef! In Nouakchott, however, only breakfast is included.
Bottled mineral water
Private 4×4 transportation and driver around Mauritania
Airport transfers
Local taxes and fees to all touristic sites
English-speaking, knowledgeable guide
24/7 in situ and remote assistance
COVID-19 test assistance
What's NOT included?
Lunch and dinner in Nouakchott
Single supplement (190€)
International flights
Medical Insurance: However, we can help you with that, at no extra cost.
Visa (55€)
Payments
In order to secure your spot on the tour, we require a non-refundable 500€ deposit.
The deposit can be made by Standard Bank Transfer in € or Paypal.
The remaining balance must be paid at least 30 days before the beginning of the trip, via bank transfer.
Need to know about Coronavirus
The situation might be different in January 2022 but as of today, travelers are required to have a negative PCR test result (72 hours).
A PCR test for leaving the country is also required. We will help you with that, no problem.
COVID-19 Cancellation policy
In the hypothetical case Mauritania shuts down its borders due to COVID-19, the trip will be postponed.
If for whatever reason, you can't join in the new tour dates, we will refund you 40% of the 20% deposit, as we need to cover basic costs related to vendor payments we already made.
We believe, however, that this is a remote possibility since Mauritania has always been open and the situation is only getting better.
Do you have any further questions about the tour?