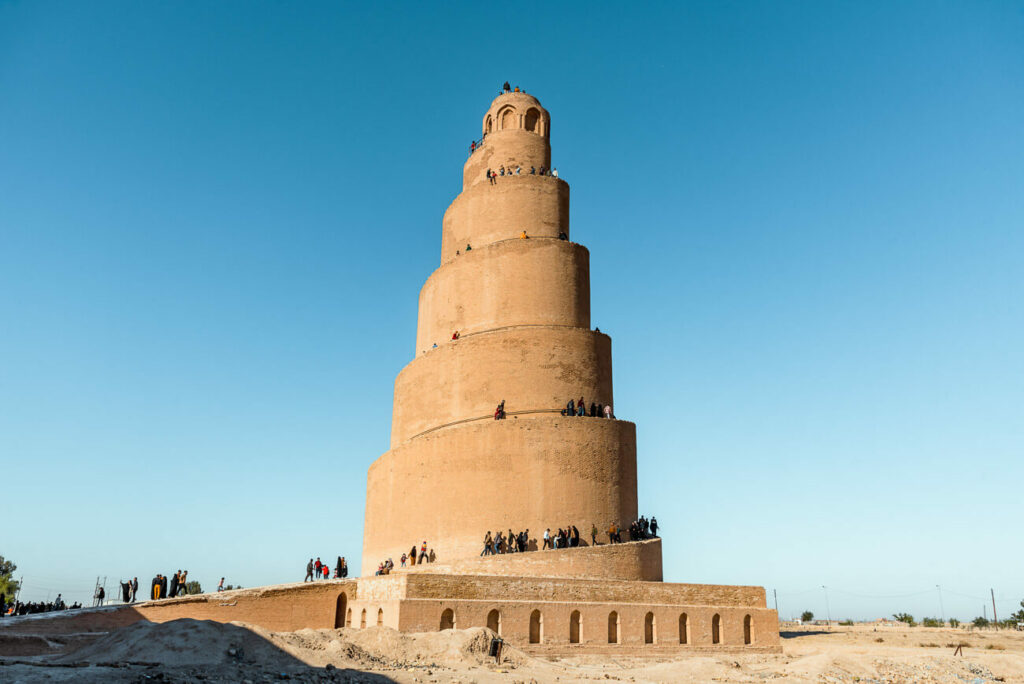 Dates (8 nights)
November 12th to 20th
Why joining Against the Compass EXPEDITIONS
After decades of being pretty isolated from the outside world, Iraq finally decided to open its borders to international travelers, making a dream for many come true.
This is the cradle of modern civilization and the heart of Ancient Mesopotamia, home to Babylon, the City of Ur, and Nineveh, once the center of the world. The country, however, is much more than just archaeological sites and in this EXPEDITION, we will get deeply immersed into Iraq's culture, while also learning everything about the ISIS legacy and the people's struggle for going back to normality.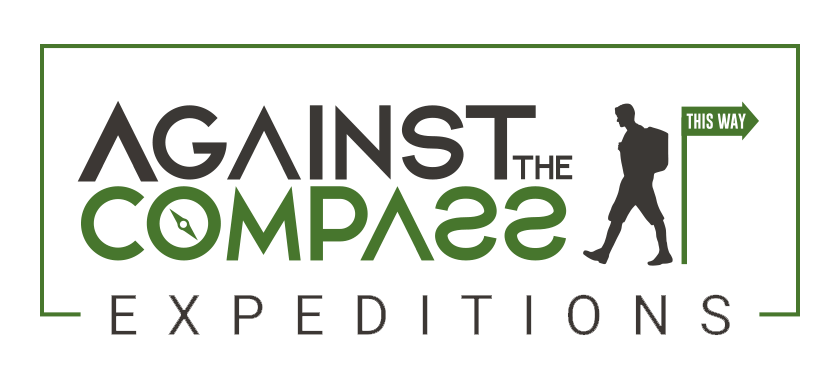 Tour dates
November 12th to 20th – Lead by Joan Torres
It finishes just before the World Cup of Qatar, which starts on November 21st.
Remember that you can also combine it with :
EXPEDITION Iraqi Kurdistan – November 22nd to 28th (Lead by Oriol López)
Group size
We will be a group of maximum 12-13 people.
And, who can join?
Anyone, from 18 to 99+ years old, who wishes to travel with a group of open-minded travelers.
We don't discriminate by age or nationality but we are just looking for people who are willing to have fun.
9-day Tour Itinerary
Note that we always keep the itinerary flexible, and it may be subject to change, depending on the political and COVID-19 situation.
Day 1 – Arrival
Day 2 – Baghdad full day
Day 3 – Ancient Babylon + Karbala
Day 4 – Karbala + Nasiriya
Day 5 – The Mesopotamian Marshes
Day 6 – City of Ur + back to Baghdad
Day 7 – Samarra + Hatra
Day 8 – Mosul
Day 9 – Bakhdida (Karakosh) and Erbil
Day 1 – Arrival in Baghdad
The first day is a day to take things easy.
We will be welcoming you throughout the day, picking you up at the airport and checking in the hotel.
Once everybody is settled, in the evening we can all go for a drink or dinner but officially, the sightseeing tour starts on day 2.
Overnight in Baghdad.
Day 2 – Full day in Baghdad
The guided tour starts on the second day, a day which we will spend exploring the city of Baghdad.
We will discover the old book market, the leather and copper bazaars, the historical Shabandar café, and all the old city highlights. We will also visit the Martyr's Monument and, depending on the political situation, we might also try to get into the Green Zone, let's see.
If open, we will also visit the National Museum of Iraq.
In the evening, we will all go to Dar Al Atraqchi Heritage Cafe, a traditional but pretty modern café and restaurant.
Overnight in Baghdad.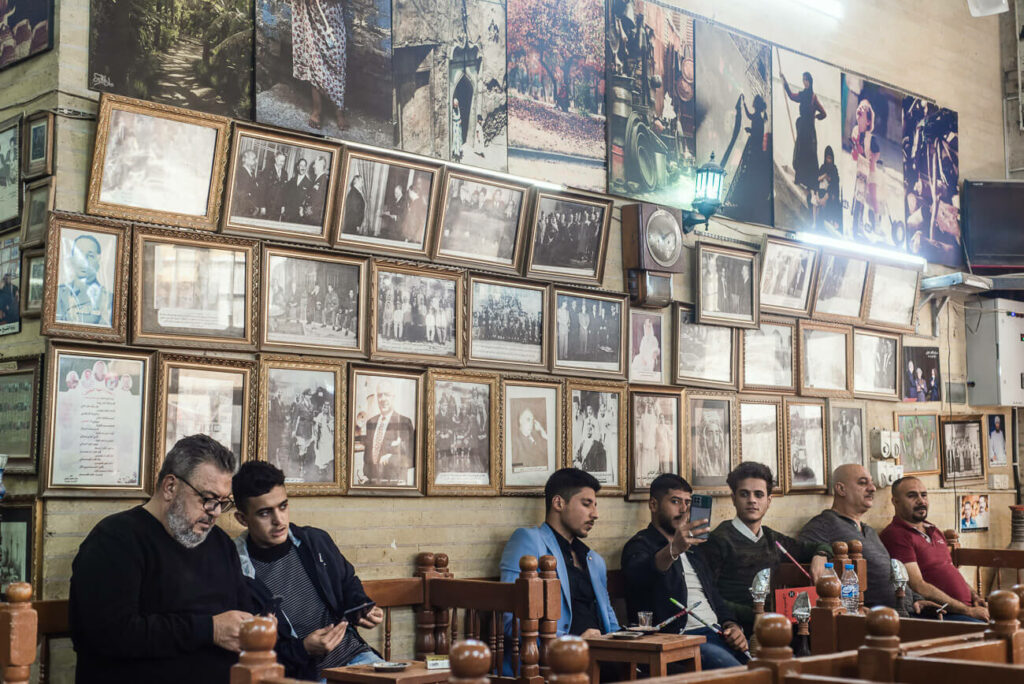 Day 3 – Ancient Babylon and Karbala
Ancient Babylon used to be the first great civilization in the world, believed to be the first city to ever reach a population of more than 200,000.
World wonders such as the Hanging Gardens and the Tower of Babel used to be within these walls.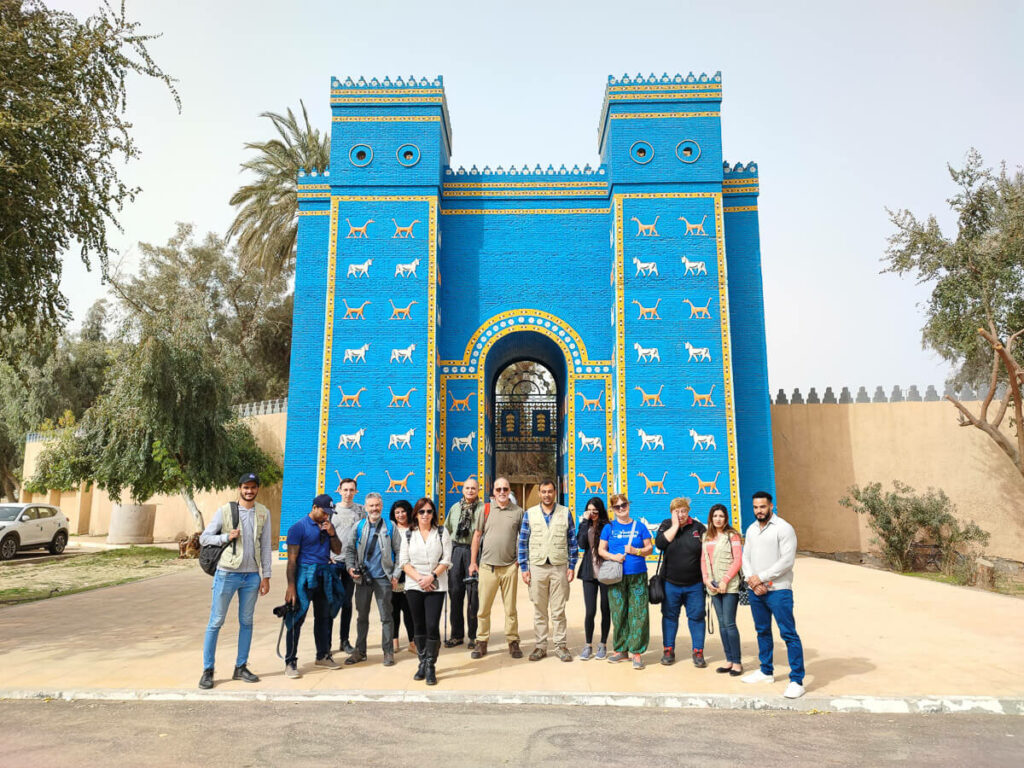 Today, Babylon is an archaeological site, featuring a mind-blowing replica of the Ishtar Gate and an actual Lion of Babylon.
We will also visit the former Sadam Hussein Palace, today overlooking the ancient city of Babylon.
After lunch, we will head to Karbala, the holiest city in the world for Shia Muslims, a surprisingly touristic city visited every year by, literally, millions and millions of pilgrims.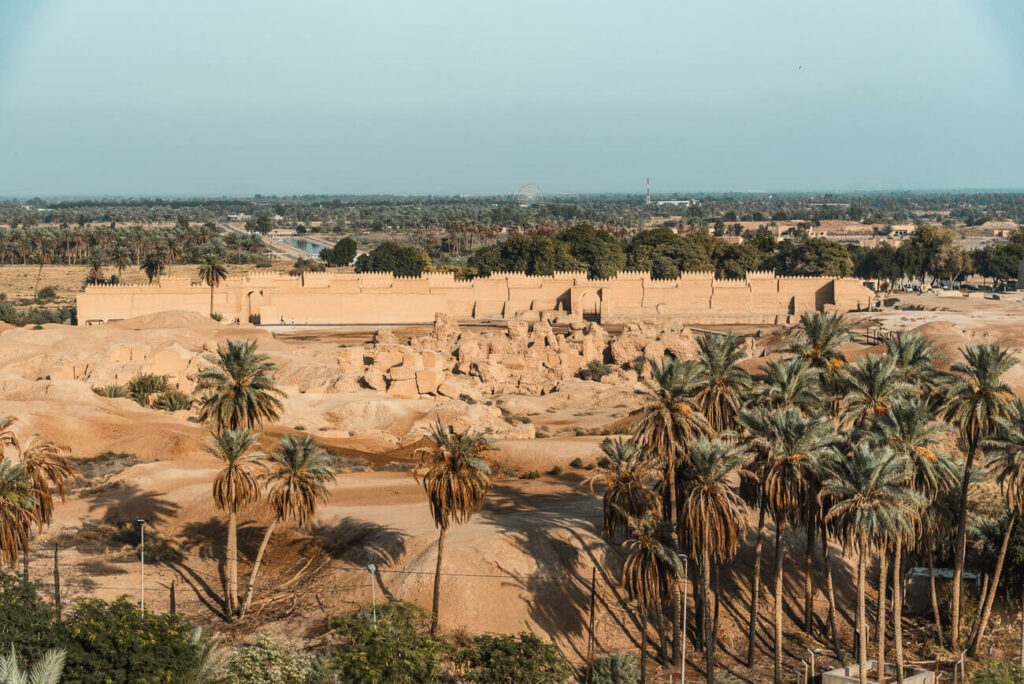 We will check out the two jaw-dropping shrines, and spend the night wandering around the lively streets of Karbala.
Overnight in Karbala.
Day 4 – Karbala & Nasiriya
There's so much going on in Karbala so, in the morning, we will take things slowly, wandering around town, checking the places which we probably missed from the night before, and then, we will head for Nasiriya, a good 4 to 5-hour drive, with checkpoints included.
Nasiriya is the largest city in southern Iraq, a high-secured city, home to the American-built Al-Hoot prison, a maximum-security prison today filled with ISIS fighters. Nasiriya is also the gateway to The Mesopotamian Marshes.
Overnight in Nasiriya.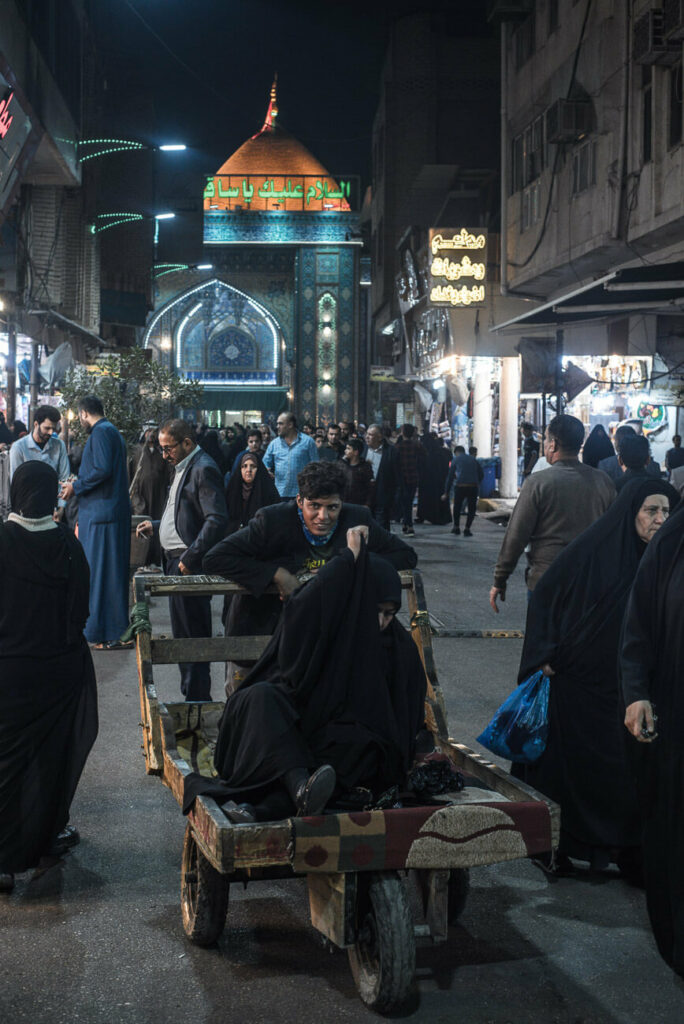 Day 5 – The Mesopotamian Marshes
This is going to be one of the most exciting days of our trip, since we will head for Chibayish, home to the Arab Marshes, a wetland ecosystem in south Iraq, an aquatic landscape in the middle of the desert, home to a distinct cultural group named the Marsh Arabs.
We will spend the entire day getting immersed into their culture by visiting their villages, islands and eating masgouf with them, an old Mesopotamian dish consisting of a giant grilled fish.
In the evening, we will head back to Nasiriyah.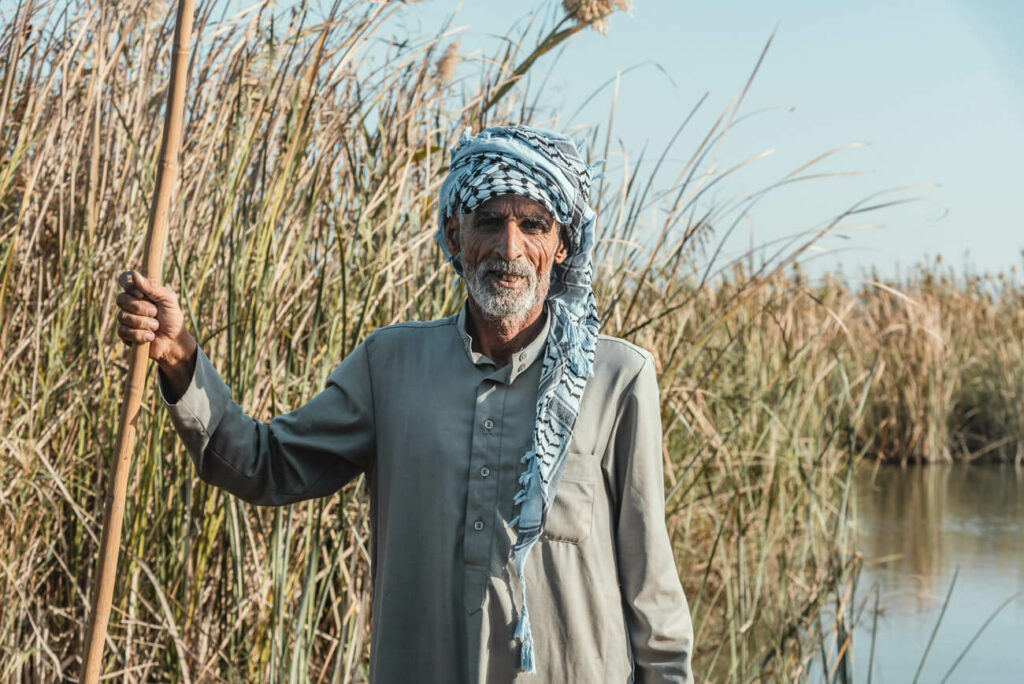 Day 6 – The City of Ür and Back to Baghdad
In the morning, we will visit Ür, one of the oldest cities in the world (3800BC) – even older than Babylon – and believed to be the birthplace of Abraham.
Then, we will take the long ride to Baghdad.
In the evening, we can all go for dinner or drinks, and discover the modern part of Baghdad.
Overnight in Baghdad.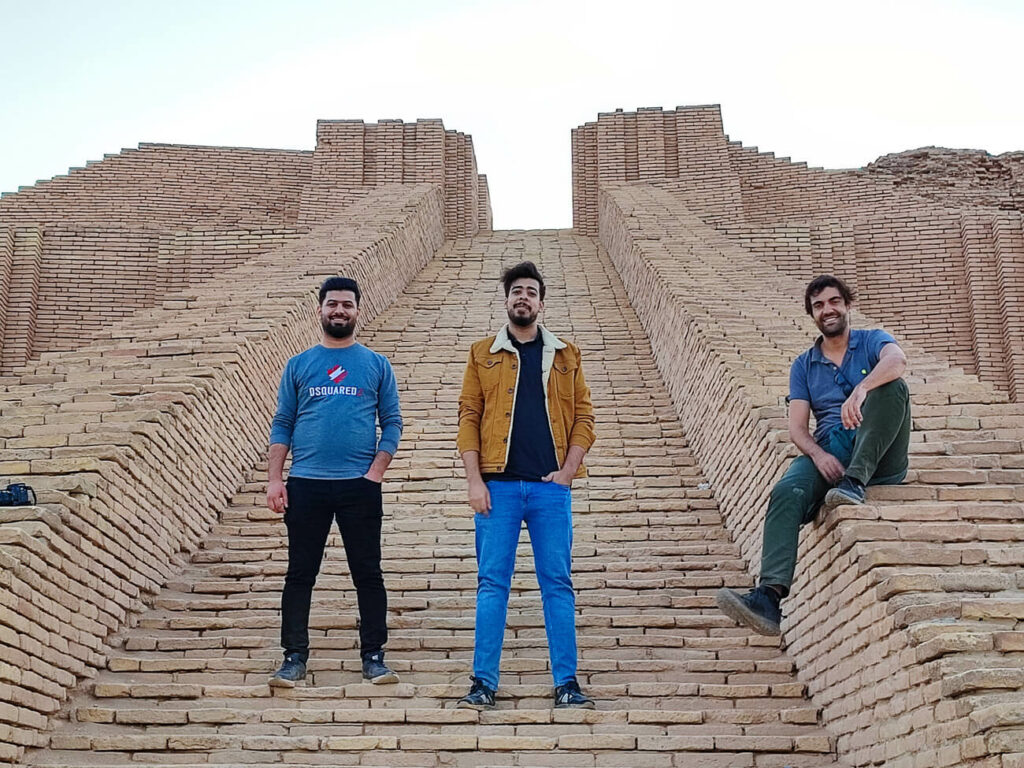 Day 7 – Samarra, Hatra and Mosul
Samarra is a city controlled by a Shia Militia, a city practically impossible to visit for independent travelers but thanks to our expert local guides, hopefully, we won't be running into any issues.
The city is famous for holding the spiral minaret of Malwiya, a UNESCO Heritage Site and one of the most famous landmarks in Iraq, absolutely stunning.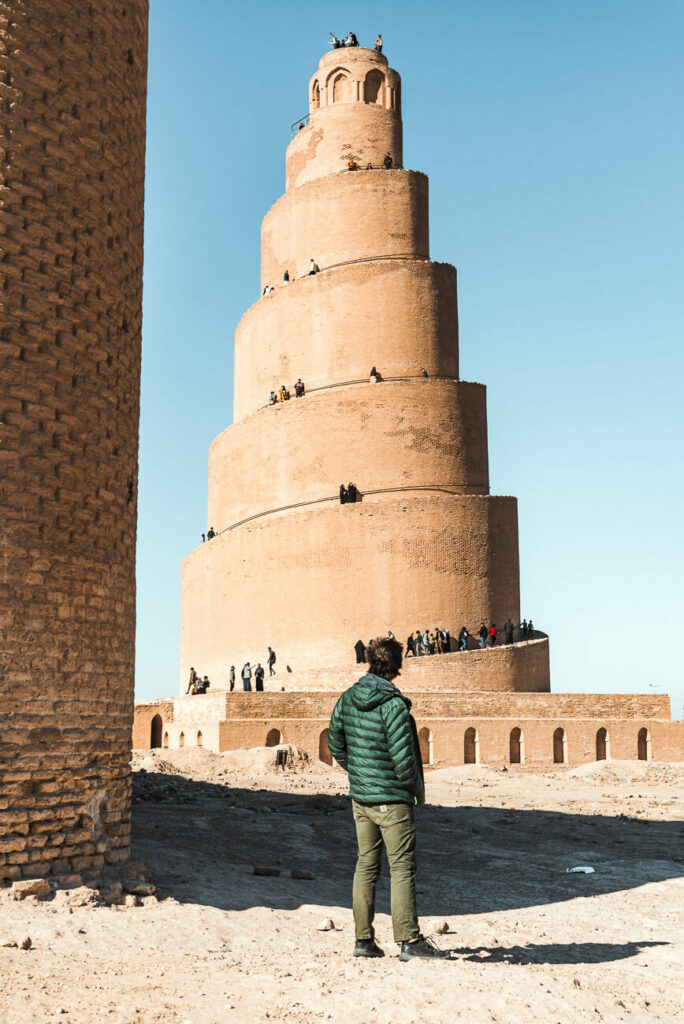 Then, on our way to Mosul, we will stop in Hatra, a very well-preserved ancient Mesopotamian city, located in the middle of nowhere, and also a former ISIS training camp. We will have the chance to see actual ISIS graffiti.
Overnight in Mosul.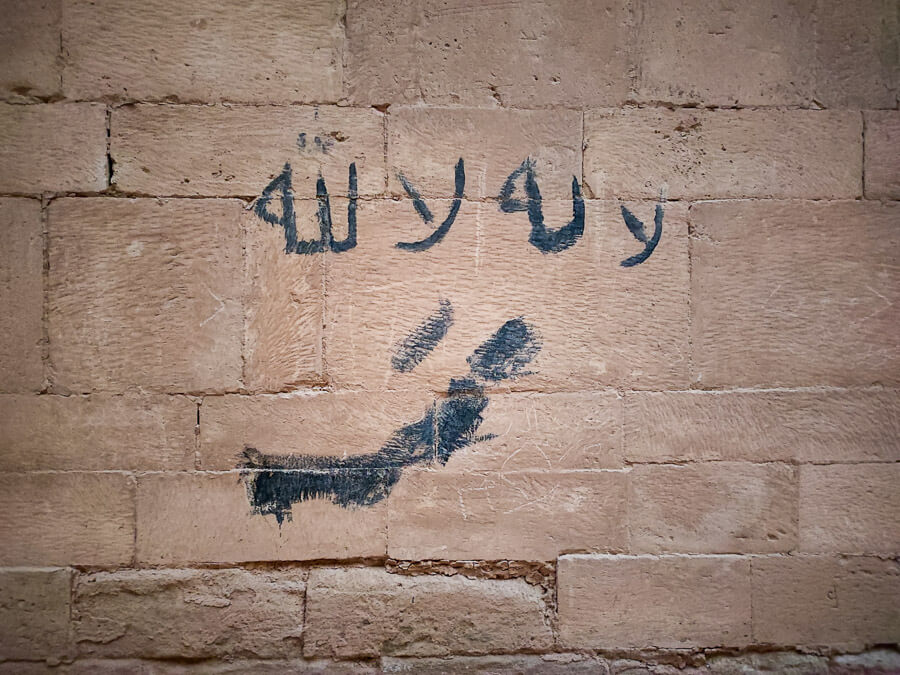 Day 8 – Mosul
Mosul is the second most important city in Iraq and one of the oldest cities in the world, the place where ancient Niniveh was found.
In 2017, the city was liberated from ISIS, and people already started to come back.
Yes, we will explore the war-torn old city and all its destroyed buildings, but we will also discover Mosul's most human side by witnessing all the reconstruction, getting to know kind-hearted locals, and also checking out all the lively bazaars.
Overnight in Mosul.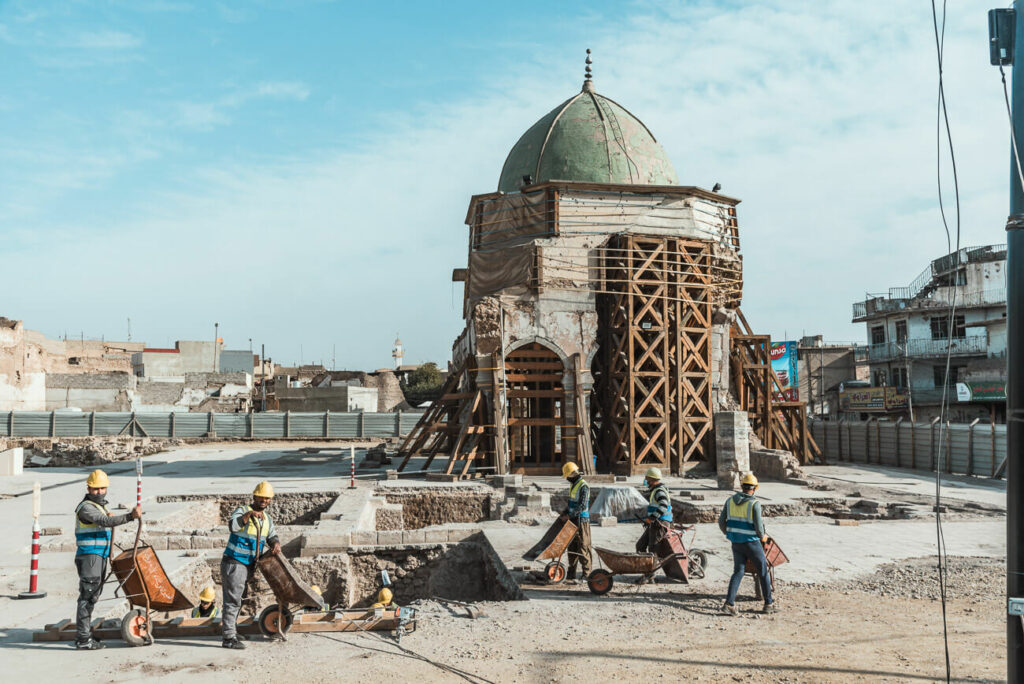 Day 9 – Bakhdida and Erbil
On the last day, we will all head to the city of Bakhdida, the largest Christian town in the Middle East, visible in the abundance of churches, liquor shops, and independent women.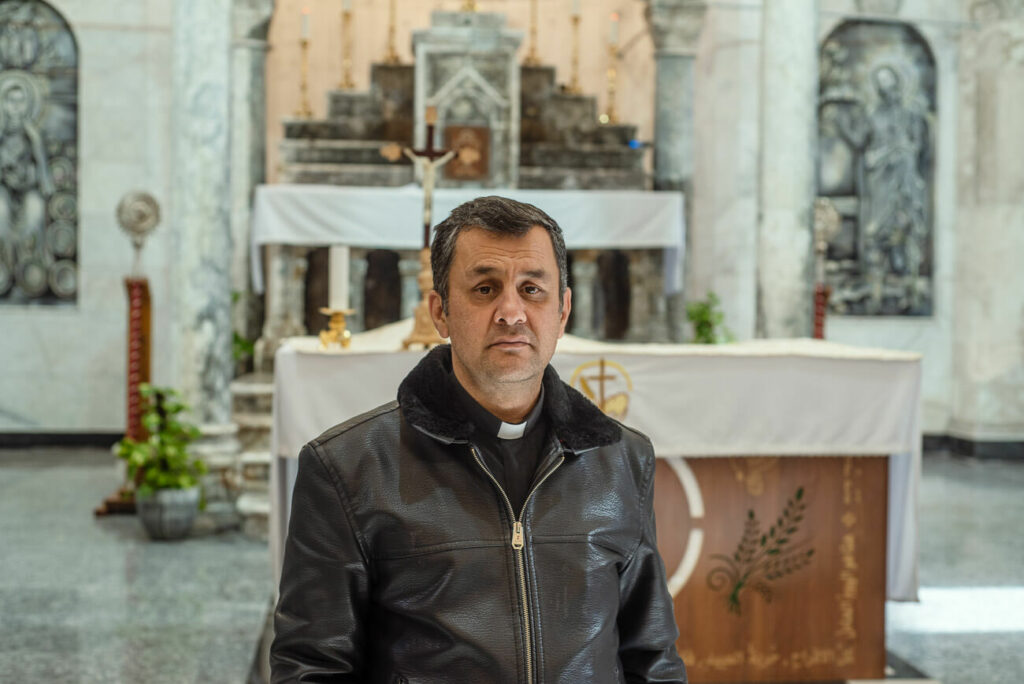 We will wander around town and also visit a restored Catholic church that was burnt down by ISIS. The Pope visited it in March 2021.
Then, we will drive to Erbil, the capital of Iraqi Kurdistan. The tour finishes upon arrival in Erbil.
Tour cost
The total tour cost is 2,250€ per person.
What's included in the price?
Travel Insurance that covers travel in Iraq
8 nights of accommodation in mid-range hotels (twin shared)
Breakfast and lunch (not on day 1)
Entrance fees to all sites listed in the itinerary
Private transportation and driver around Iraq
Clearance for all checkpoints
English-speaking knowledgeable local guide
Airport transfer in Baghdad
What's NOT included?
International flights
Single supplement ($50 per night)
Dinner
Visa fees (75USD)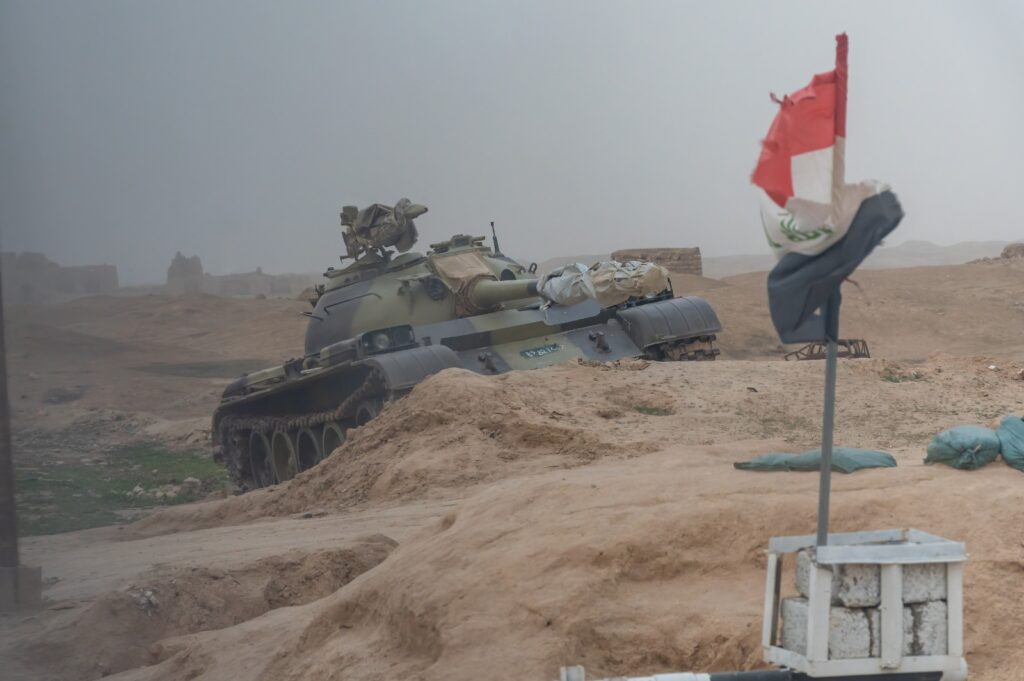 Payments
In order to secure your spot on the tour, we require a NON-refundable 500€ deposit.
How to send a payment:
Via a standard bank transfer to EU bank in €
If you don't have a EU bank, we also offer:
Revolut
Transferwise
Credit card payment via a secure form powered by Stripe. However, we do charge an additional 3% to cover Stripe fees
Paypal. However, we do charge an additional 5% to cover Paypal fees
The remaining amount shall be sent no later than 31 days before the beginning of the trip.
Cancellation Policy
Is the 500€ deposit really NON-refundable?
Well, we will make our best to try to find you a replacement.
If we find it, we will refund you with the whole deposit minus 150€, to compensate for the cost and effort of looking for another person.
If we can't get a replacement, you won't get your deposit back.
What about the remaining balance?
31 days or more prior to departure: full refund
15-29 days prior to departure: 50% refund
Less than 15 days: no refund
FAQs
Do I need PCR or COVID vaccine?
For entering Federal Iraq via Baghdad, you must be fully vaccinated (2 doses) and present the vaccine certificate. PCR is not needed.
How can I get a visa for entering Federal Iraq?
There is a visa on arrival available at both Baghdad and Basra International airports. It costs $75 and these are the eligible countries: All EU passport holders, and also the United States (yes, Americans can travel to Iraq), United Kingdom, Russia, China, Japan, South Korea, Canada, Australia, New Zealand, and Switzerland
Is Iraq safe?
The situation is getting better and better by the day, plus we will be traveling with a group of local experts who know the latest security updates. Moreover, we will always stick to the stable areas of Iraq.
How can I get to Baghdad?
Easy. Baghdad has an international airport with loads of connections. If you are coming from anywhere in Europe, the best is to come via Istanbul (either Pegasus or Turkish Airlines), and those coming from the American continent, also have the option of coming via Doha or Dubai.
Do you have any further questions about the tour?