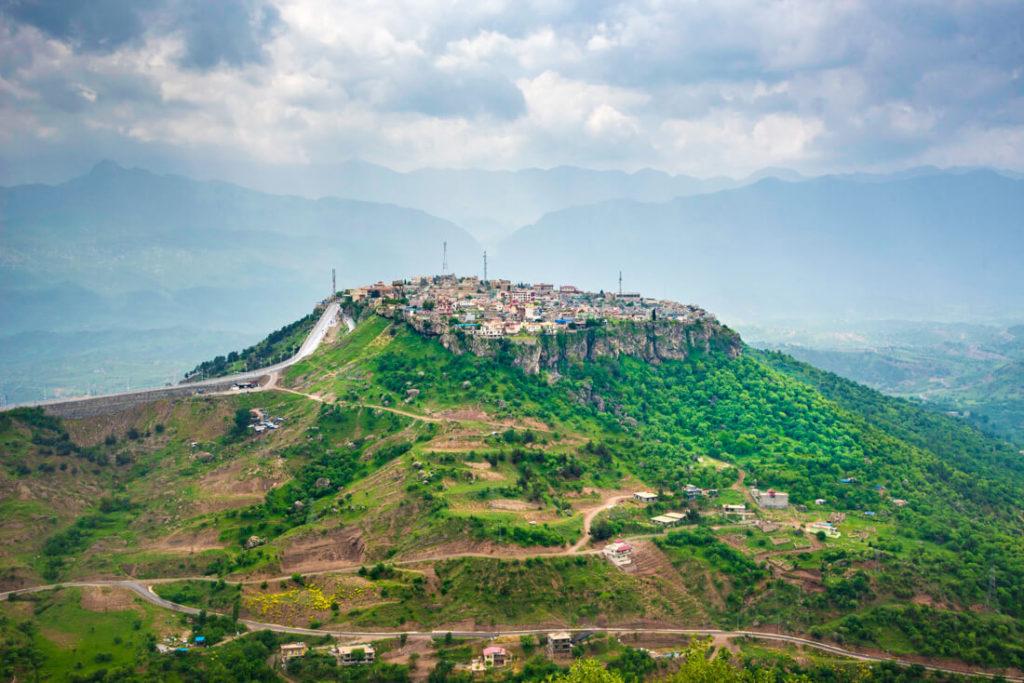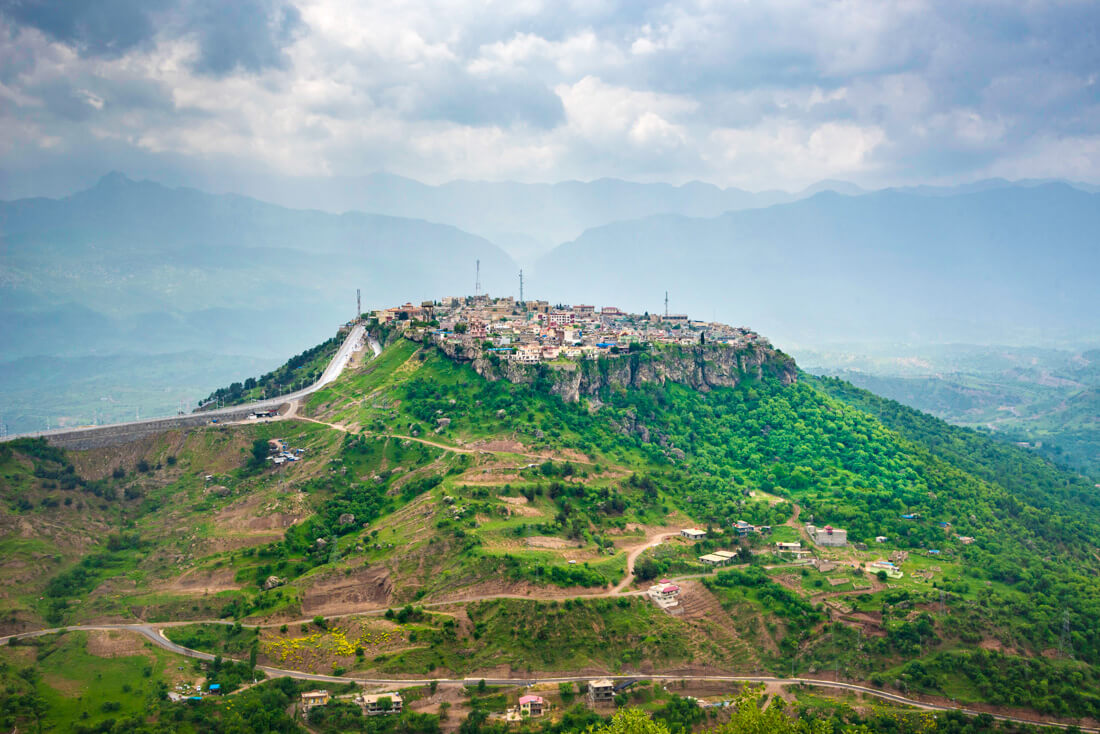 8 days
Nov 22nd to 29th
Price: 1590€
FAQ
Itinerary
What's included/what's not
Why visit Kurdistan with Against the Compass
From the most mind-blowing landscapes in the Middle East to breathtaking Christian monasteries and some of the oldest cities in the world, Iraqi Kurdistan is a, particularly safe, autonomous region within Iraq that will definitely break all stereotypes you may have about any Middle Eastern destination of this kind.
In this EXPEDITION, we will explore beautiful remote mountains, discover Saddam Hussein's legacy, visit endless historical, cultural, and religious sites and, of course, learn about the Kurdish culture. It's a unique, exclusive itinerary only offered by Against the Compass.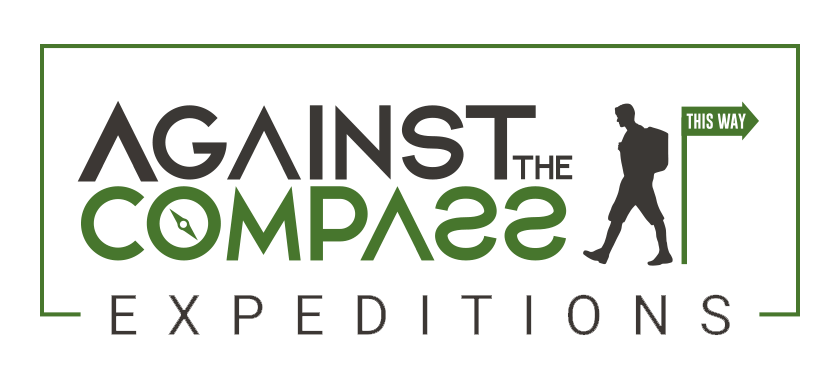 FAQ
Is it safe?
It's important to separate Iraqi Kurdistan from the rest of Iraq.
While Federal Iraq has always been a stable region, Kurdistan has always been particularly safe.
How to get a visa
Most nationalities can get a visa on arrival, for which you pay 75USD.
How to get there
Easy. Erbil has an international airport with loads of connections. If you are coming from anywhere in Europe, the best is to come via Istanbul (either Pegasus or Turkish Airlines), and those coming from the American continent, also have the option of coming via Doha or Dubai.
Tour dates
November 22nd to 29th – Lead by Oriol López
Remember that you can also combine with:
Syria EXPEDITION – November 13th to 20th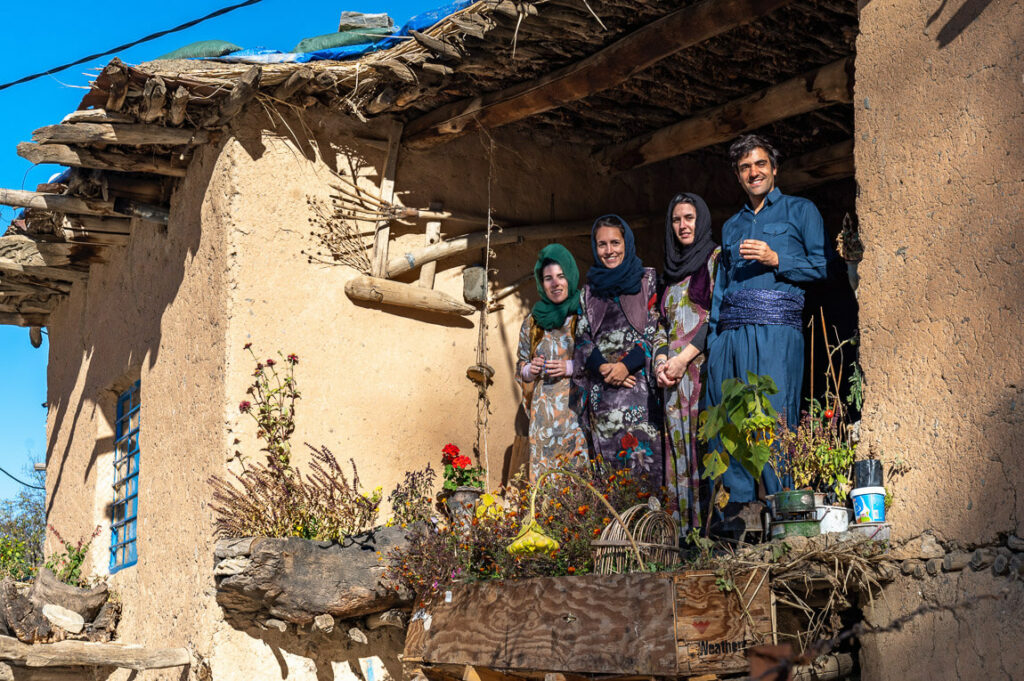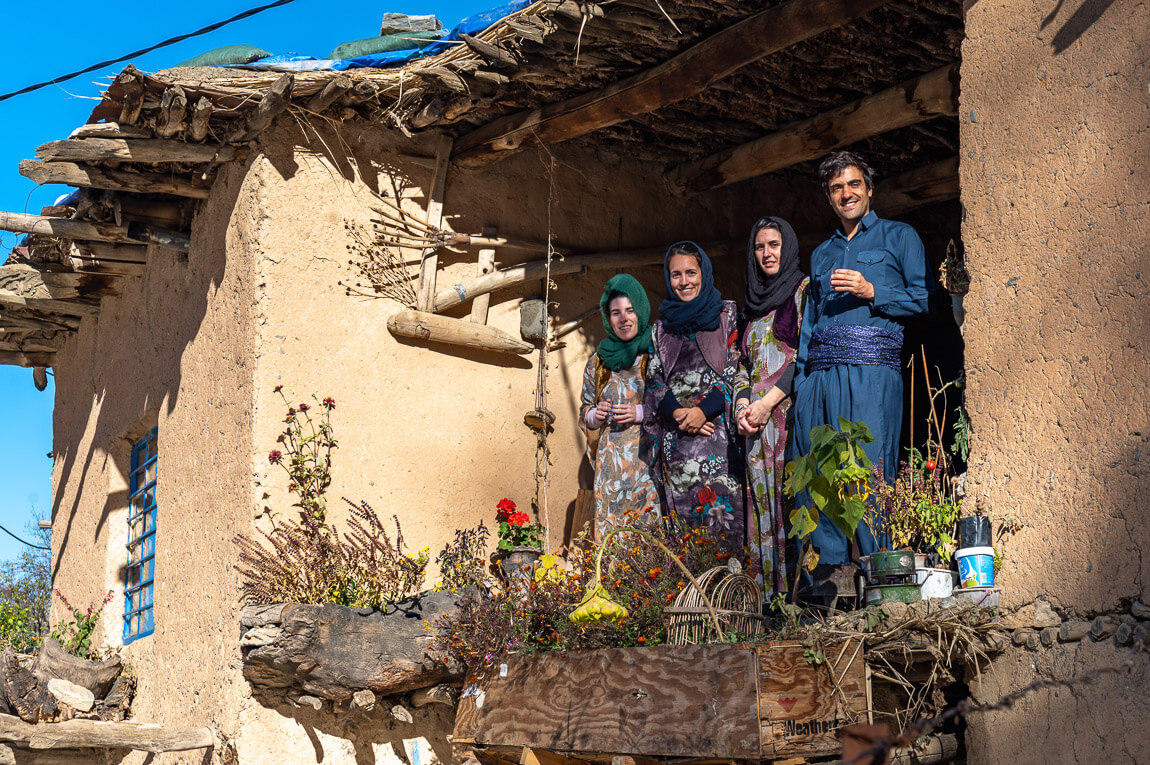 Group size
We will be a group of maximum 12-13 people.
And, who can join?
Anyone, from 18 to 99+ years old, who wishes to travel with a group of open-minded travelers.
We don't discriminate by age or nationality but we are just looking for people who are willing to have fun.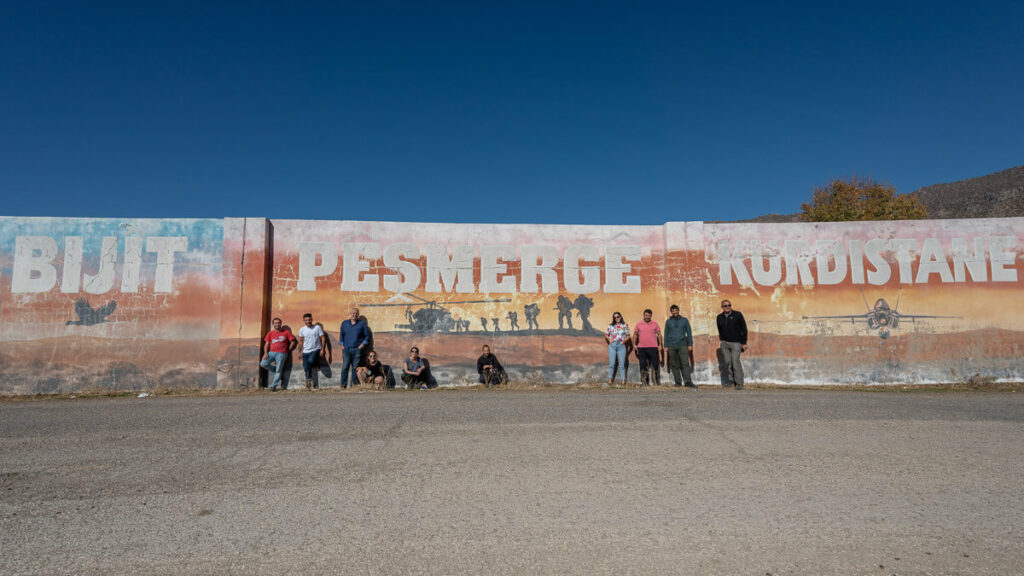 8-day Tour Itinerary
Note that we always keep the itinerary flexible, and it may be subject to change, depending on the political and COVID-19 situation.
Day 1 – Visit Erbil
Day 2 – Mar Mattai & Lalish
Day 3 – Sadam Hussein Palace + Amedi
Day 4 – Sulimaniyah
Day 5 – Halabja & Iranian border
Day 6 – Akre & Dervish cultural event & Hamilton Road
Day 7 – Spend the day with Kurdish nomads
Day 8 – Erbil and departure
Day 1 – Erbil, the capital of Kurdistan
Our tour guide will meet you at the arrival terminal of Erbil International Airport. For that, you should share your flight itinerary with us in advance, in order to arrange pickup accordingly.
Before starting the tour, our local guide will give us an introductory explanation about this Middle Eastern region.
Erbil is a 7,000-year-old city, one of the oldest in the world, filled with historical sites and inhabited by some of the most hospitable people in the Middle East, the Kurds.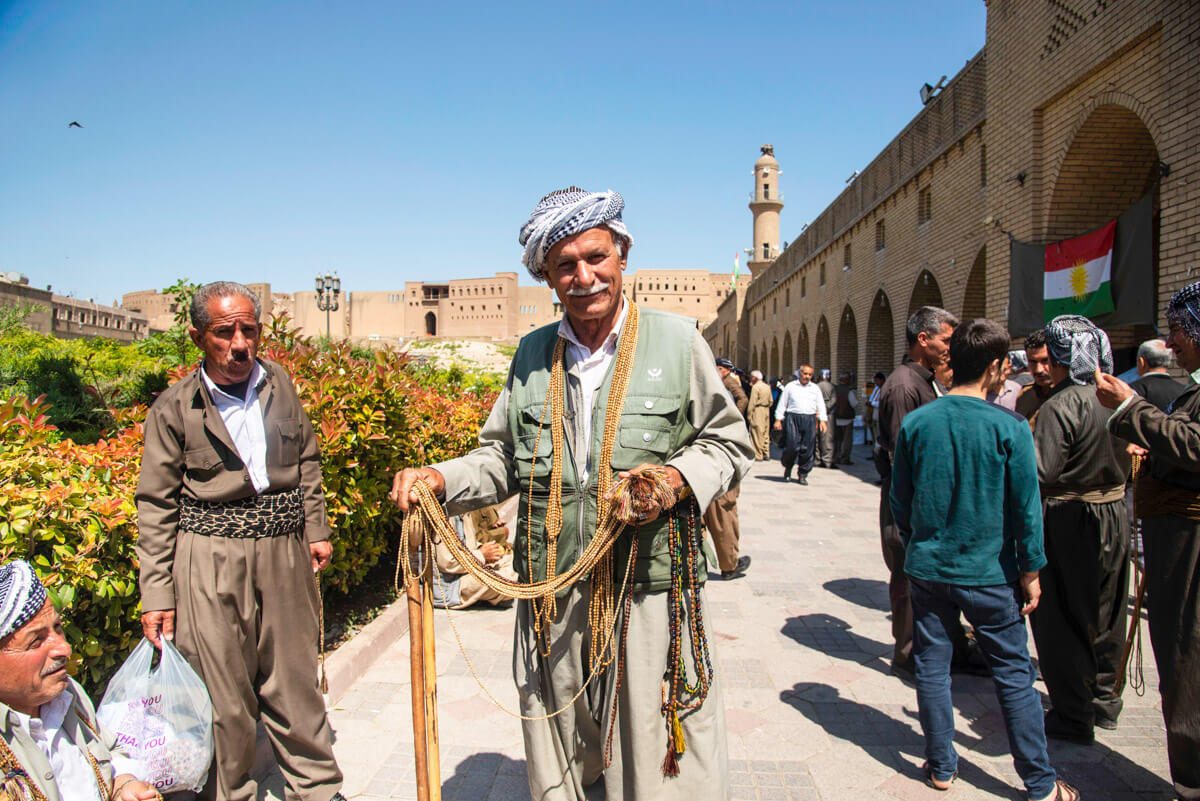 For sightseeing, this is my favorite capital in the Middle East.
During our visit, we will visit the Old Citadel, the bazaar, Jalil Khayat mosque and, in the evening, we can all go for drinks to the Christian district of Ankawa.
Lunch, dinner and overnight in Erbil.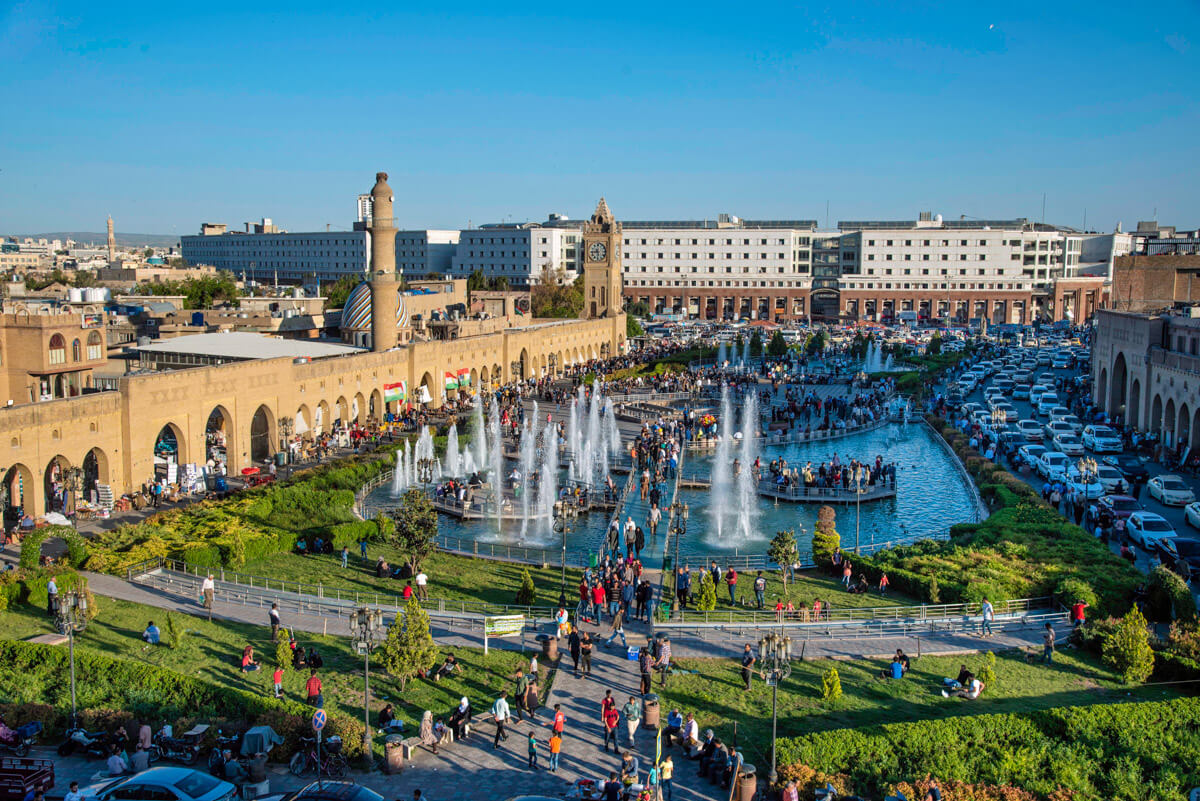 Day 2 – Mar Mattai, Lalish, and Duhok
Early in the morning, we will head for the historical Christian monastery of Mar Mattai, located only 20km from Mosul, and very close to the former front line against ISIS.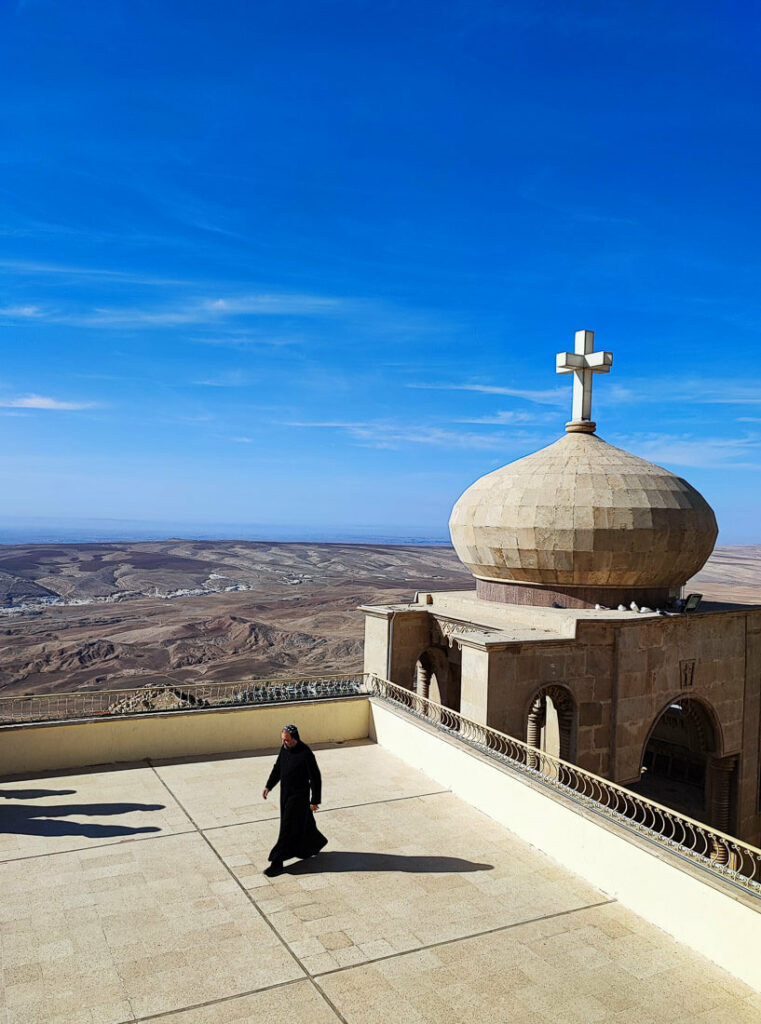 Then, we will go to Lalish, the holiest place for Yazidis, a religious group who mainly live across the Middle East, the Caucasus, Turkey, and Russia but Iraq has the largest population.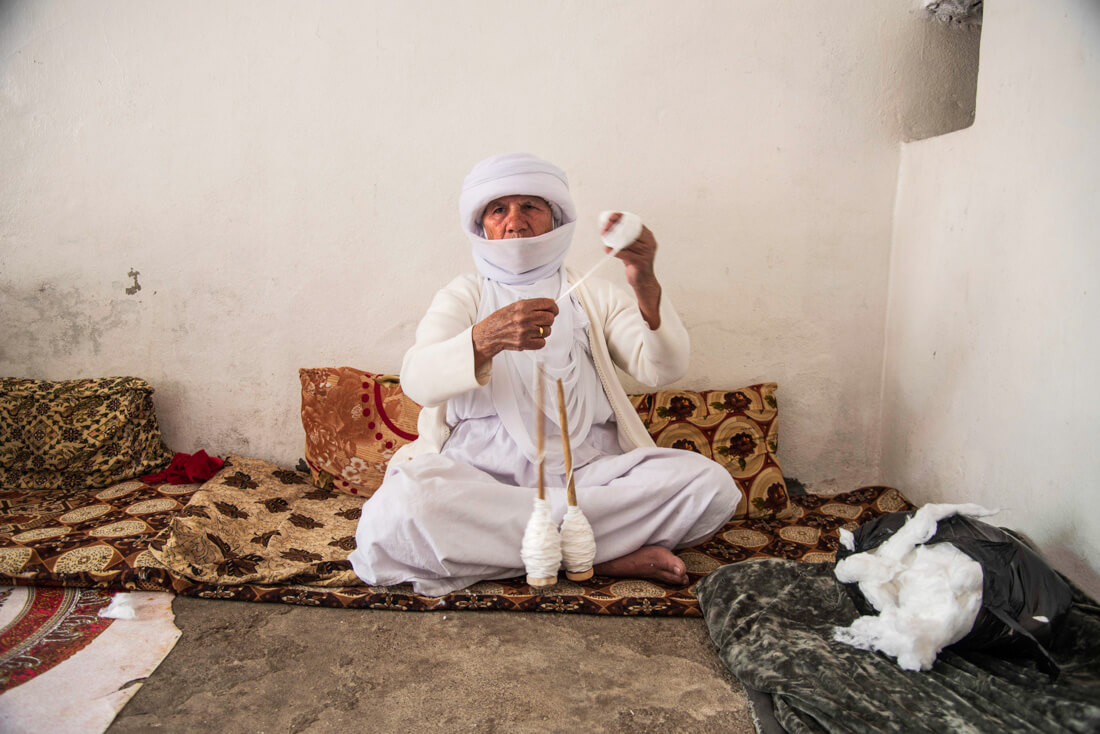 We will visit their temple and meet the Yazidi community.
We will finish our day in Dohuk, one of Kurdistan's main cities.
Dinner and overnight in Dohuk.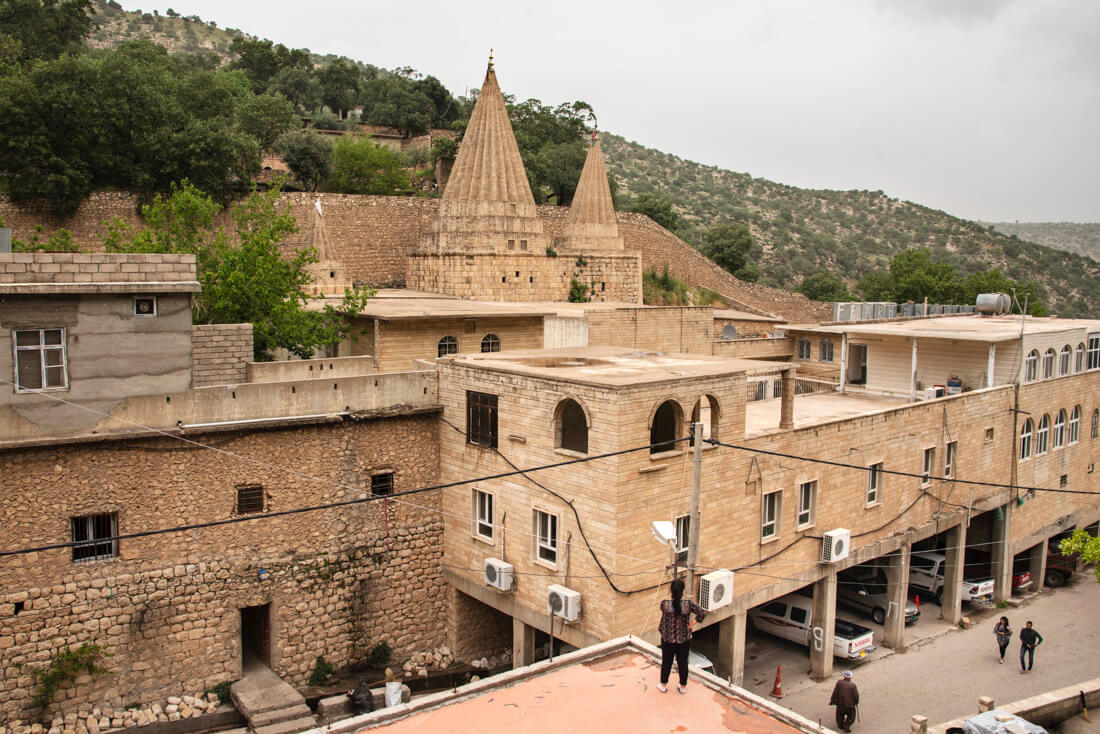 Day 3 – Sadam Hussein's Palace and Amedi
After visiting Dohuk, we will drive towards Amedi, my favorite town in Iraqi Kurdistan, built on the top of a flat mountain, with incredible views of the valley.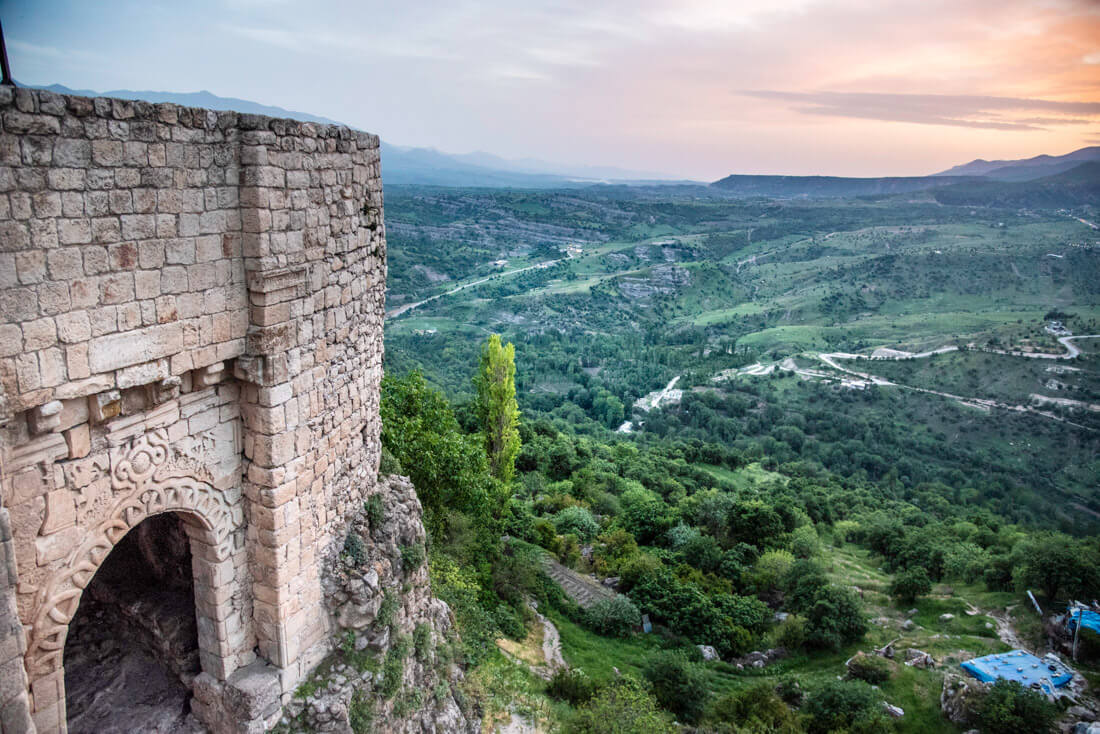 It's a 5,000-old historical village and believed to be the home of the Three Wise Man, who made a pilgrimage to Bethlehem to see Jesus Christ after his birth.
On the way, we will stop at one of the several abandoned palaces that Saddam Hussein had across Iraq.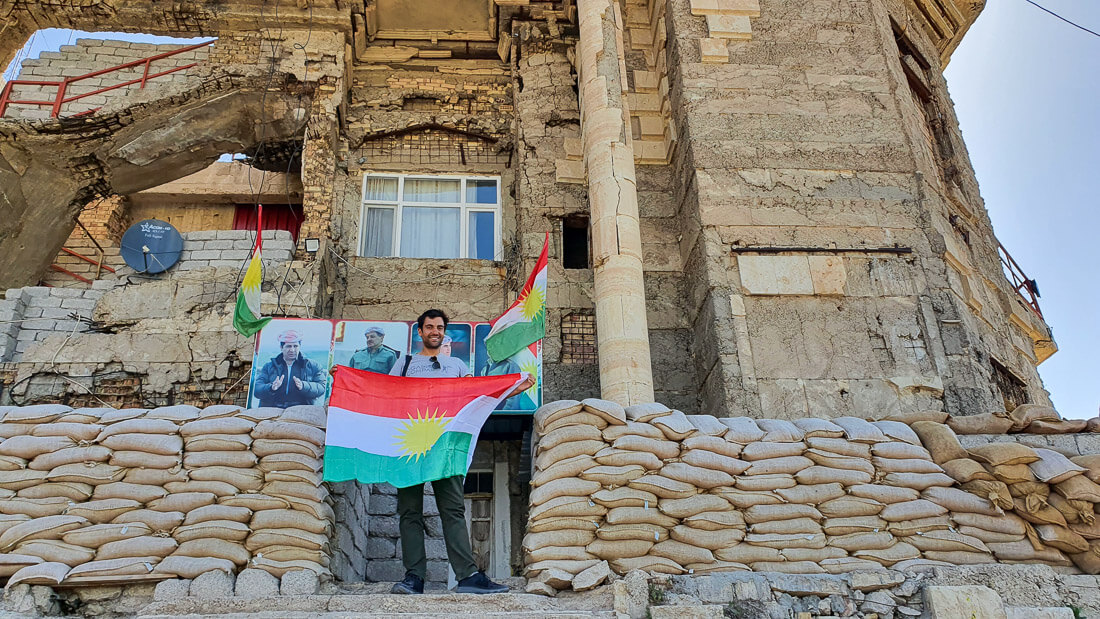 After lunch, we will visit one of the most beautiful natural places in the region, Gali Sherana, a set of natural pools where we can certainly have a swim, depending on the weather.
In the evening, we will go back to Erbil and stay there overnight.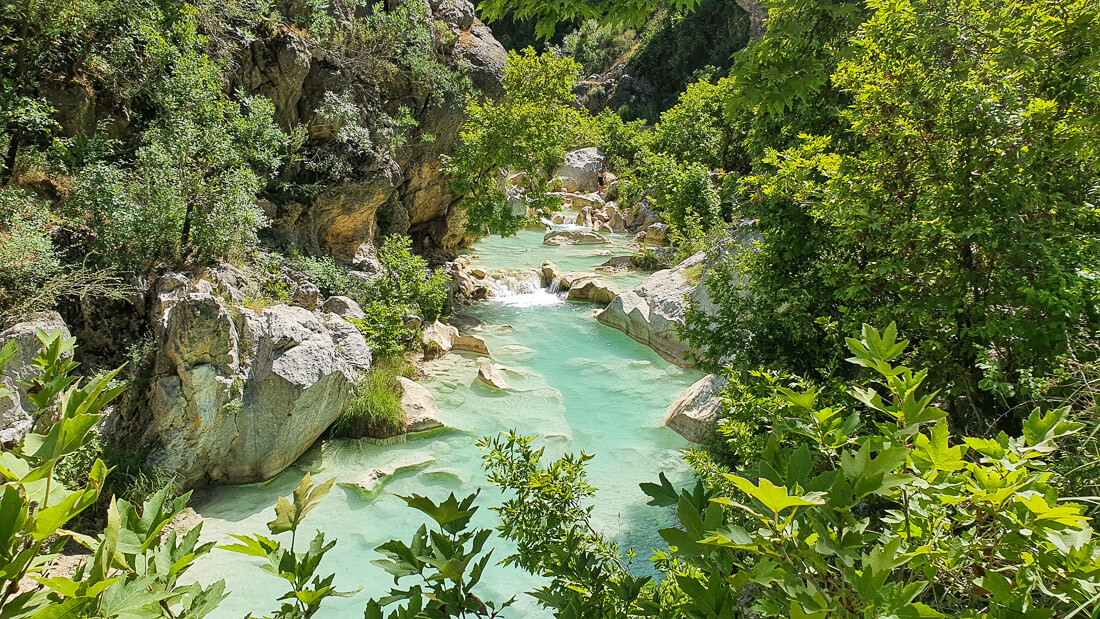 Day 4 – Sulaimaniyah
In the morning, we will drive towards Sulaymaniyah, the most Westernized and modern city in all of Kurdistan, where we will visit the Red Security Museum, aka Saddam Hussein's House of Horrors, located in what used to be the headquarters of Saddam's regime.
After lunch, we will visit the different bazaars and mosques of Sulimaniyah.
We will finish our day over a few beers at the top of Mount Goyzha, from where you have magnificent views of the entire city.
Day 5 – Halabja and Iranian border
We will wake up early in the morning to drive towards Halabja, a small town in which Saddam Hussein organized a massive attack with the use of chemical weapons, which killed thousands of people in a matter of seconds.
We will visit a sobering memorial and museum.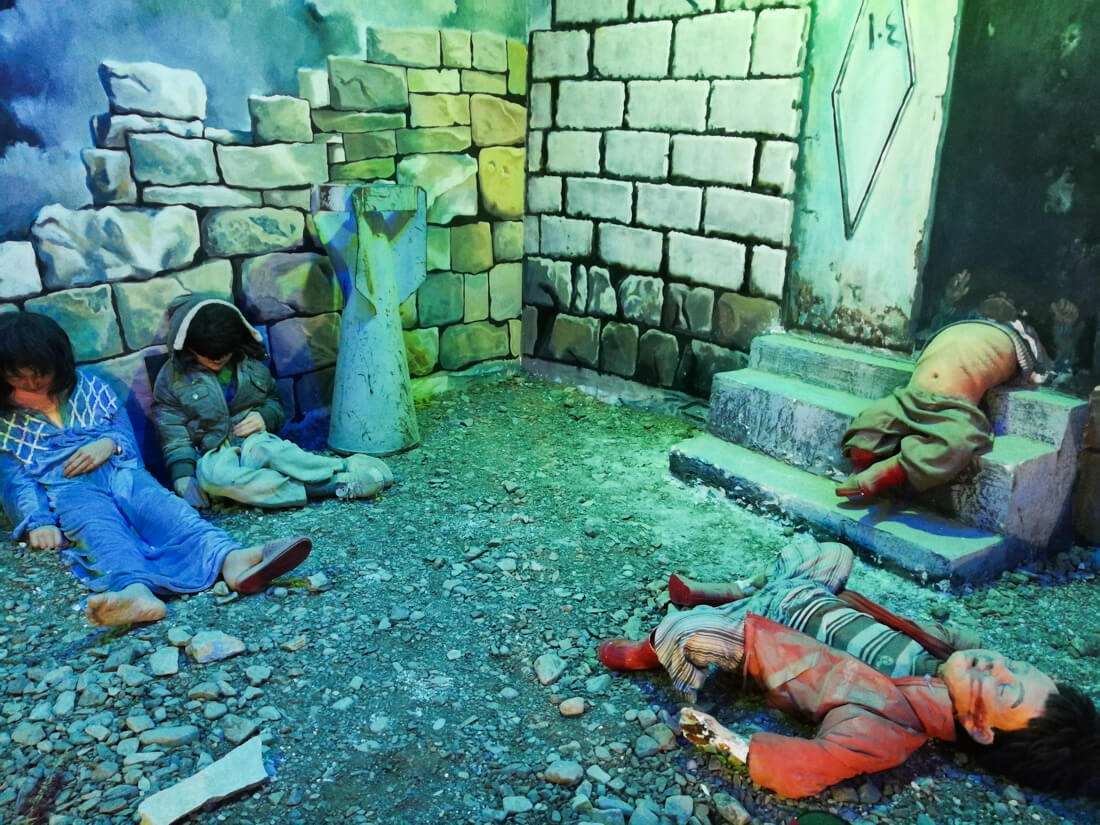 After Halabja, we will visit Tawela, a traditional Kurdish-stepped village located right at the border with Iran.
Dinner and overnight in Erbil.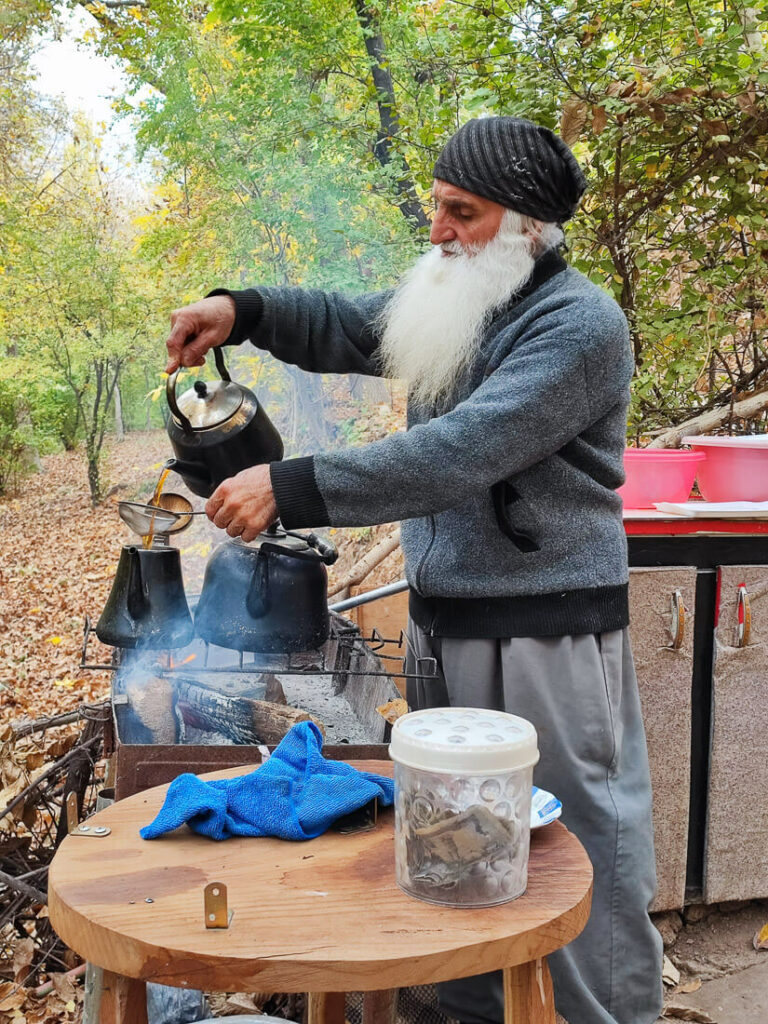 Day 7 – Akre, Dervish show, and Hamilton Road
Surrounded by beautiful nature and composed of a good-looking old city and houses, Aqrah (or Akre) is the most photogenic town in Iraqi Kurdistan.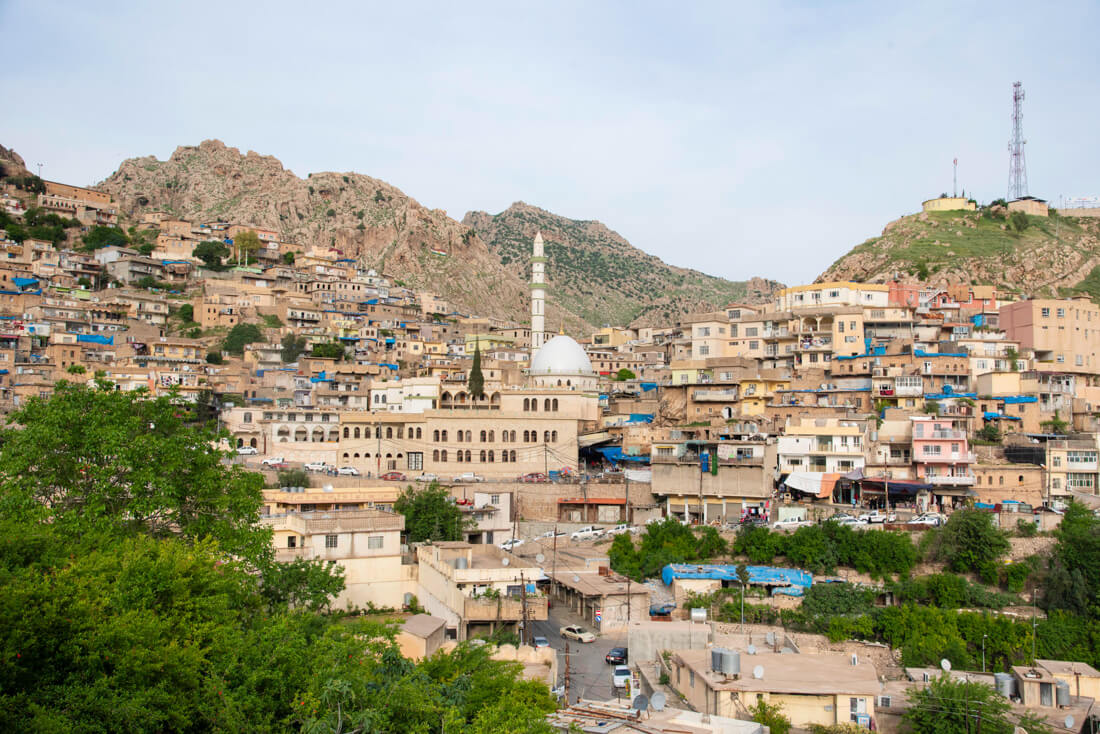 We will spend the morning exploring its windy alleys and then, we will have the rare chance to attend an actual Dervish show, a transcendental performance typically performed by Dervish people, a group of Sufi Muslims with long hair. It's an outstanding, authentic thing to witness, plus we are going to have lunch with them.
After lunch, we will head for Rawanduz: jaw-dropping canyons, fairy meadows, deep gorges and traditional Kurdish villages.
Rawandiz is a small town surrounded by the finest and most beautiful landscapes in the region and we will spend the whole afternoon exploring its natural wonders. We will also drive through the Hamilton Road, an internationally famous road built in the 30sn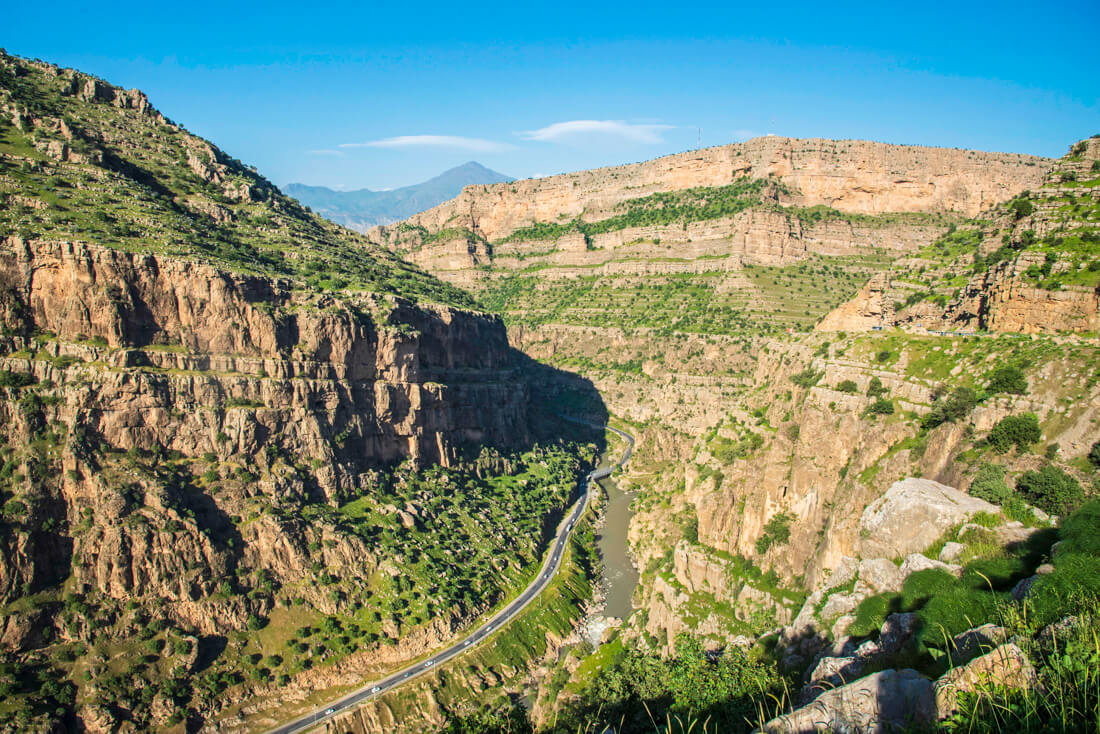 Dinner and overnight in Erbil.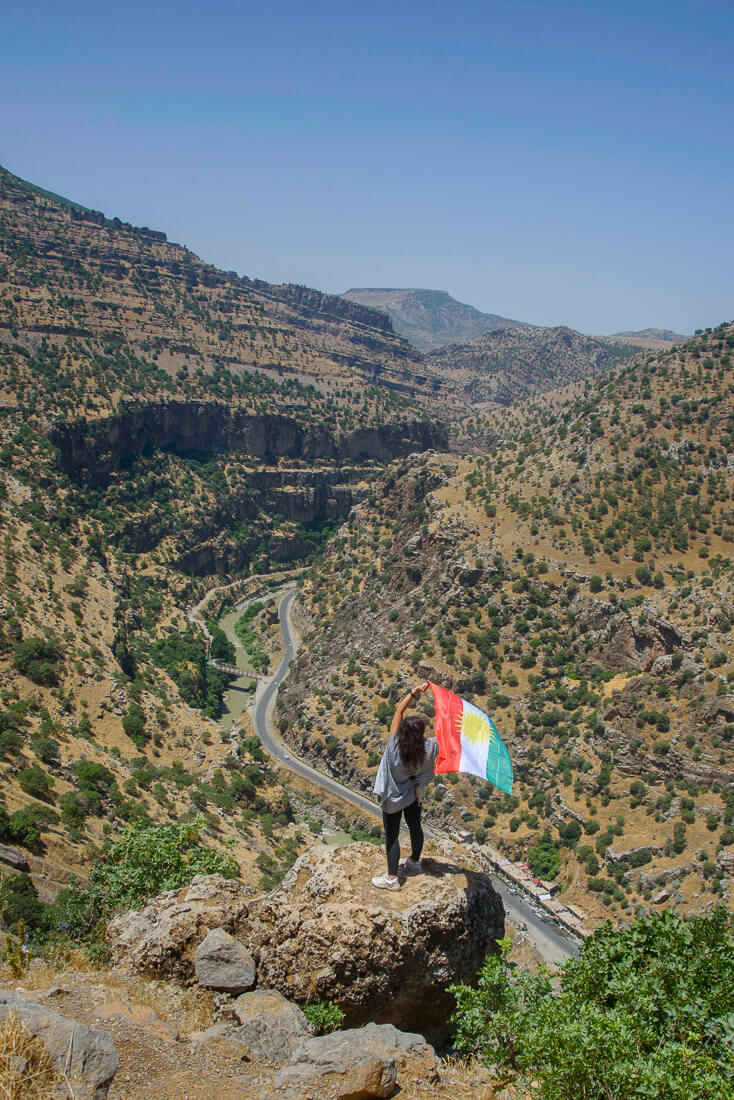 Day 7 – Spending the day with actual Kurdish nomads
Nomads are still a big deal in Iraqi Kurdistan, moving to the mountains when temperatures rise, and going to flatter lands when it starts getting cold.
On day 7th, we will start our journey to the mountains, where we will meet a big family of nomads, while we learn about their culture and nomadic lifestyle.
Needless to say that we will all have lunch together, making it one of the most unique and authentic experiences on the whole tour.
Day 8 – Back home and transfer
After enjoying breakfast altogether, we will take care of your transfer to Erbil International Airport.
If your flight is later in the afternoon or evening, no problem, we can spend the day together hanging out in Erbil Old Town.
Tour Cost
The total tour cost is 1,590€ per person.
What's included in the price?
Travel Insurance that covers travel in Iraq
7 nights of accommodation in mid-range hotels (twin shared)
Breakfast and lunch
Entrance fees to all sites listed in the itinerary
Private transportation and driver around Iraq
Clearance for all checkpoints
English-speaking knowledgeable local guide
Airport transfer to Erbil International Airport
What's NOT included?
International flights
Single supplement costs $200 (having your own private room)
Dinner
Visa fees
Payments
In order to secure your spot on the tour, we require a NON-refundable 500€ deposit.
How to send a payment:
Via a standard bank transfer to EU bank in €
If you don't have a EU bank, we also offer:
Revolut
Transferwise
Credit card payment via a secure form powered by Stripe. However, we do charge an additional 3% to cover Stripe fees
Paypal. However, we do charge an additional 5% to cover Paypal fees
The remaining amount shall be sent no later than 31 days before the beginning of the trip.
Cancellation Policy
Is the 500€ deposit really NON-refundable?
Well, we will make our best to try to find you a replacement.
If we find it, we will refund you with the whole deposit minus 150€, to compensate for the cost and effort of applying for your visa + looking for another person.
If we can't get a replacement, you won't get your deposit back.
What about the remaining balance?
31 days or more prior to departure: full refund
15-29 days prior to departure: 50% refund
Less than 15 days: no refund
Do you have any further questions about the tour?